Find Madre Cucina Italiana in Plaza Herrera between the Banistmo building (Los Diamantes Apartments) and Casa Casco. On the other side of the plaza is the American Trade Hotel. This building has Madre Cucina Italiana on the ground floor and Blue Moon Tap House on the floor above. This restaurant has another location in Costa del Este also located right next to Blue Moon. Both restaurants belong to the same investment group.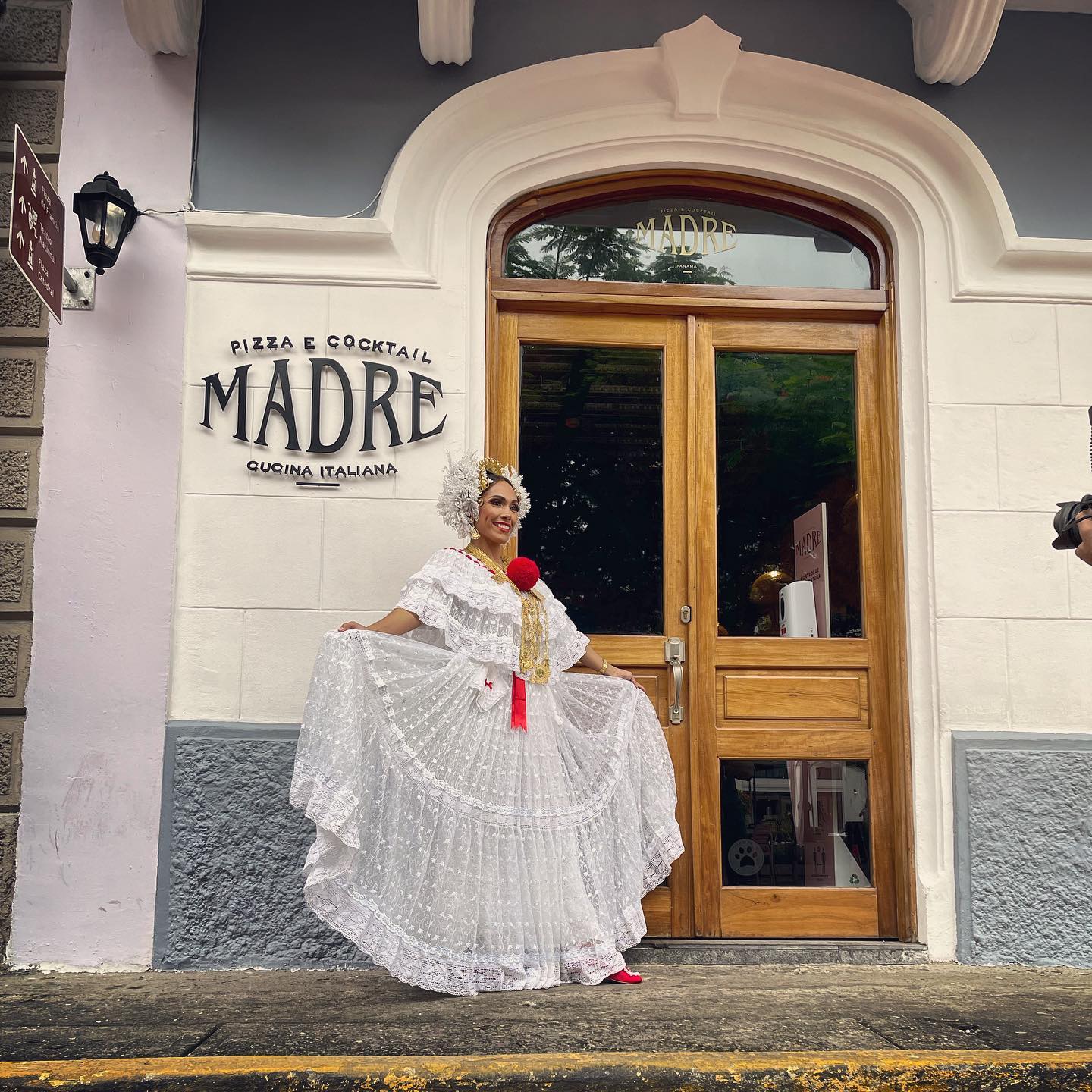 This restaurant in Casco Viejo couldn't have a better location. It is such a great place to sit and eat, especially in the evenings when the sun is starting to go down. Outdoor seating is available in Madre Cucina Italiana on a section of Plaza Herrera. There are umbrellas for those brave enough to bear the tropical heat of Panama. Thankfully there is plenty of wind in the summertime and the nights are usually cool enough. This plaza is particularly special during Christmas time when it is decorated with strings of lights coming down the surrounding trees. There is a magical feel to see all the bright and colorful decorations.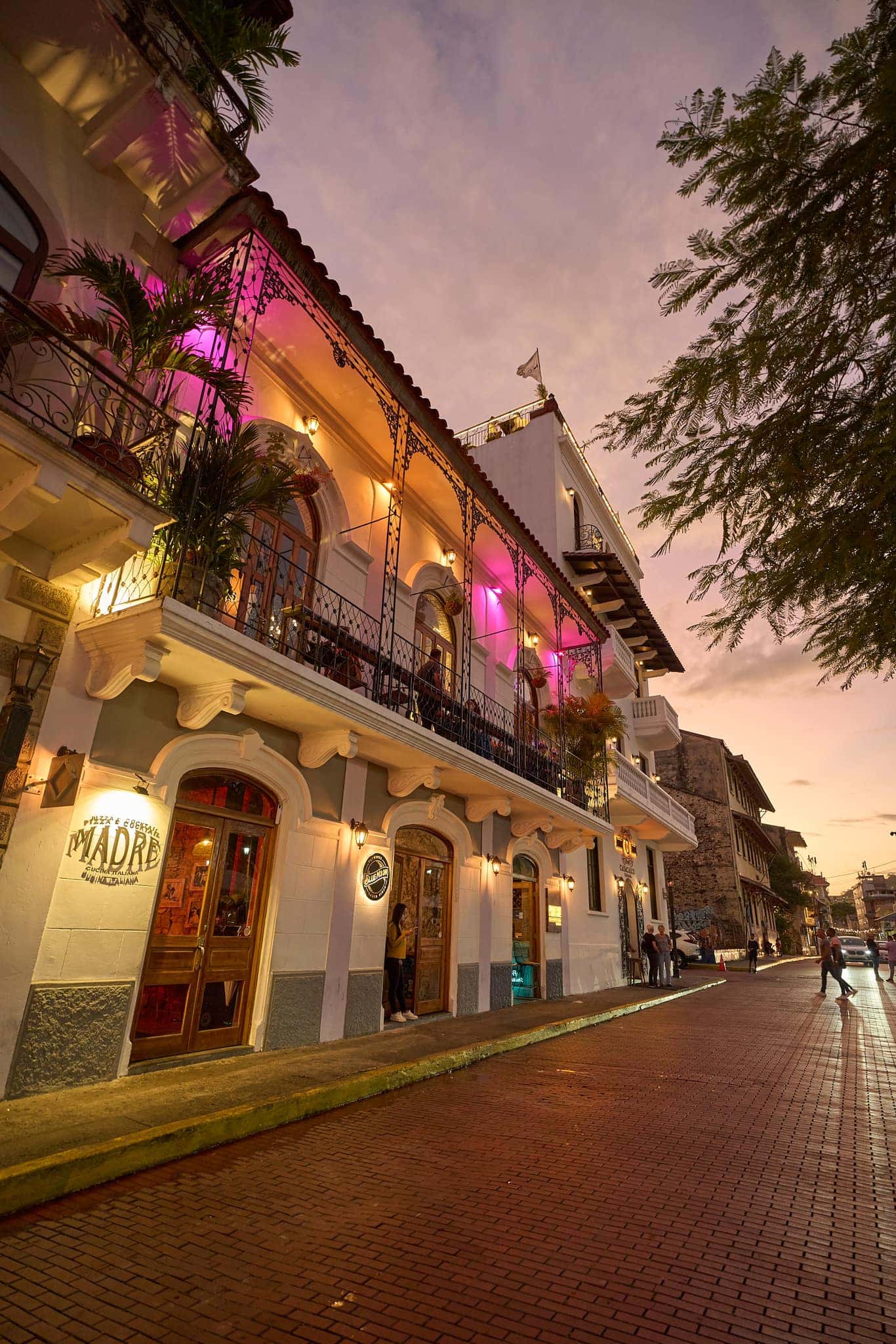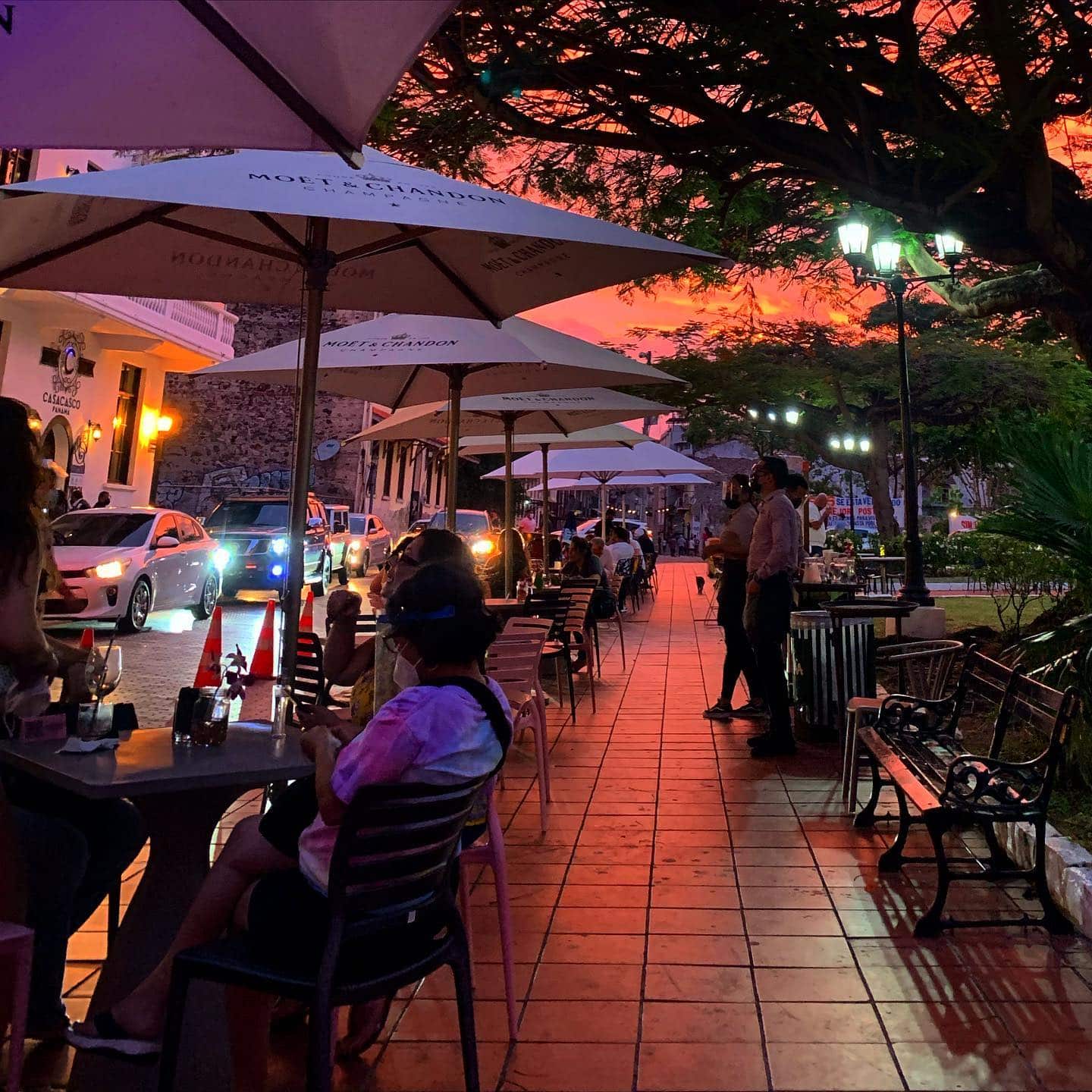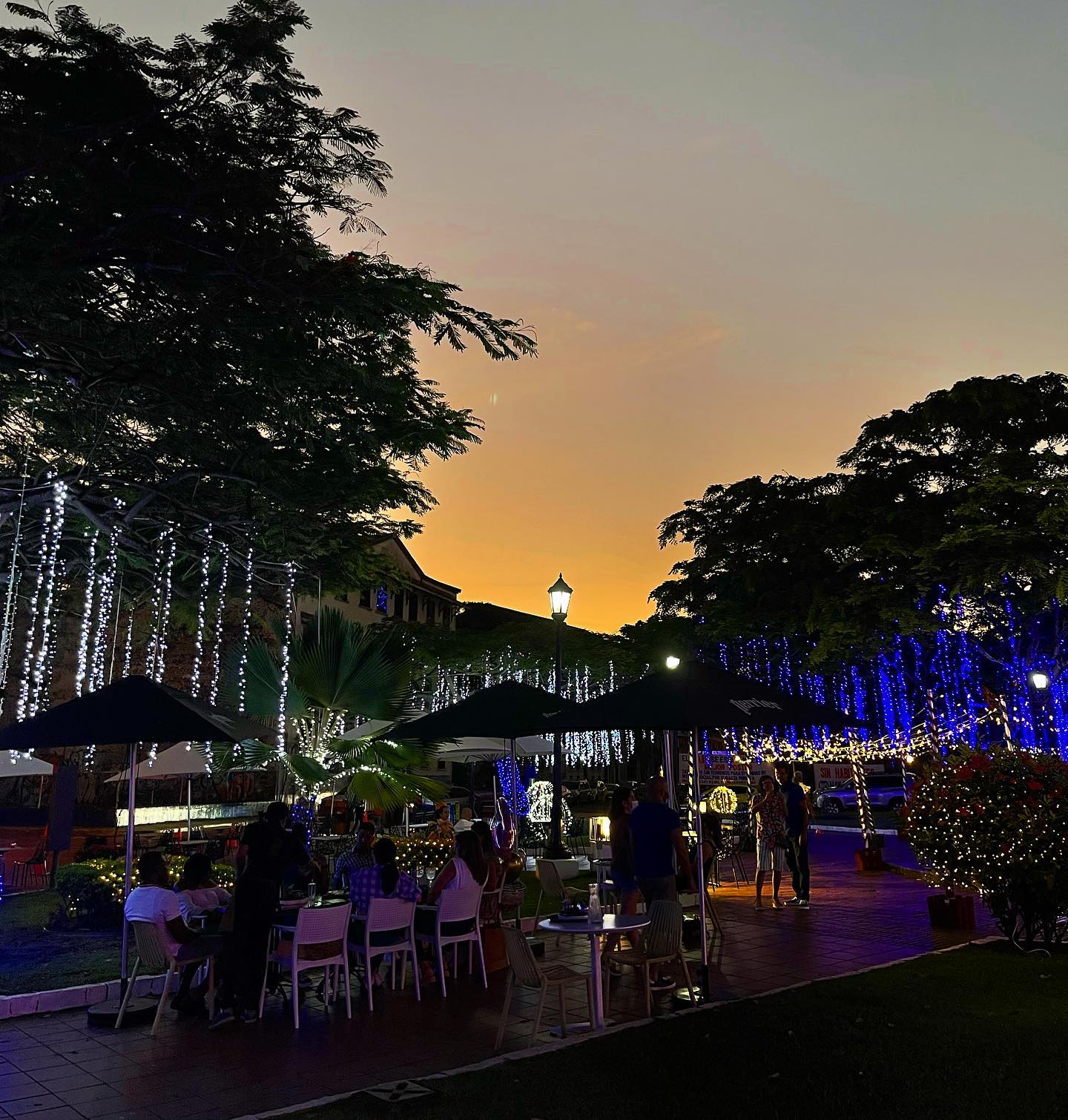 Although most diners want to sit outside, the interior of this restaurant is superbly decorated. There is so much attention to details. Some walls have light fixtures and mirrors on top of tiling. Other walls have calicanto styling with vintage looking paintings with wooden frames. Floors are made of wood. Tables are wood as well with plush chairs with velvet in bright pinks, black, gray and deep green blue shades.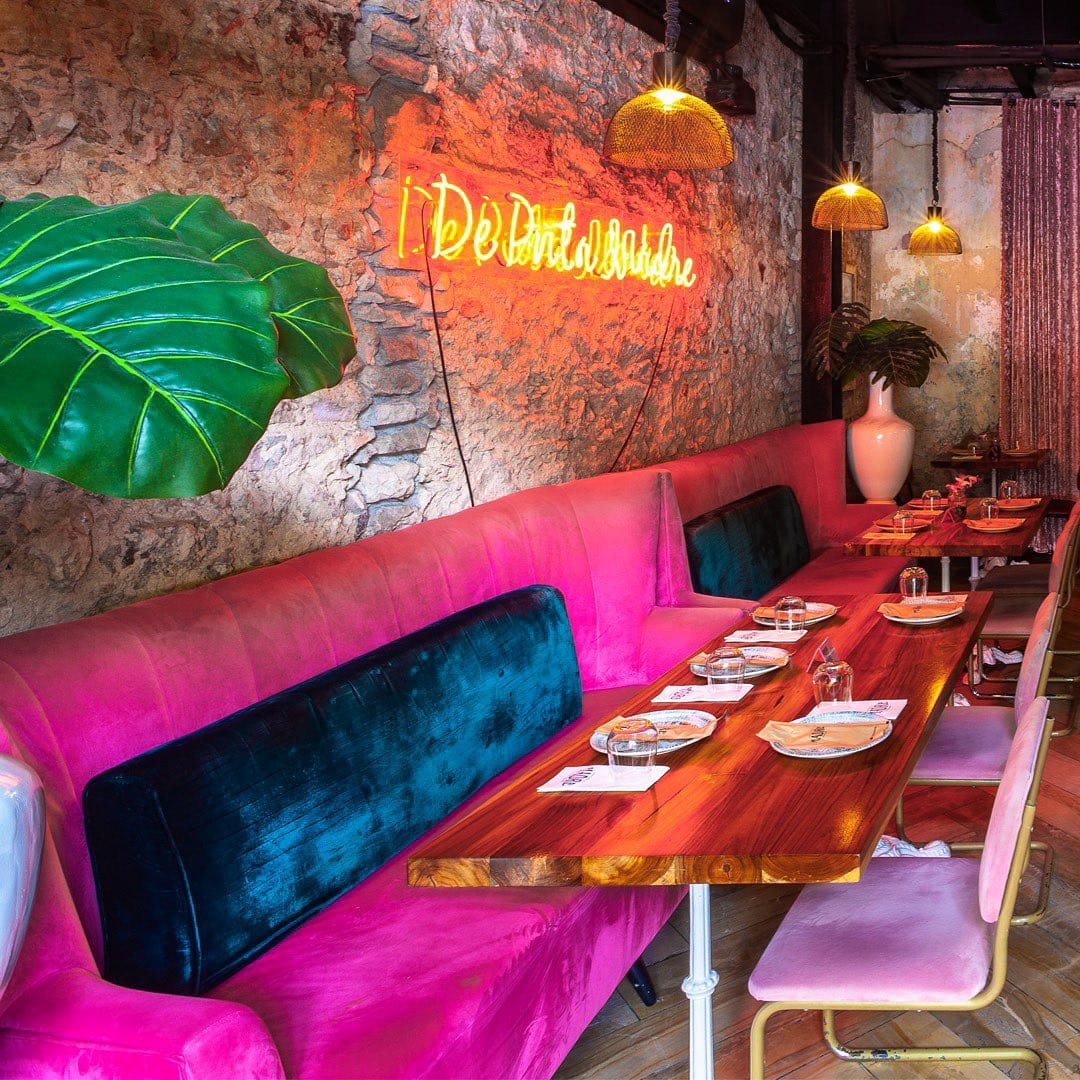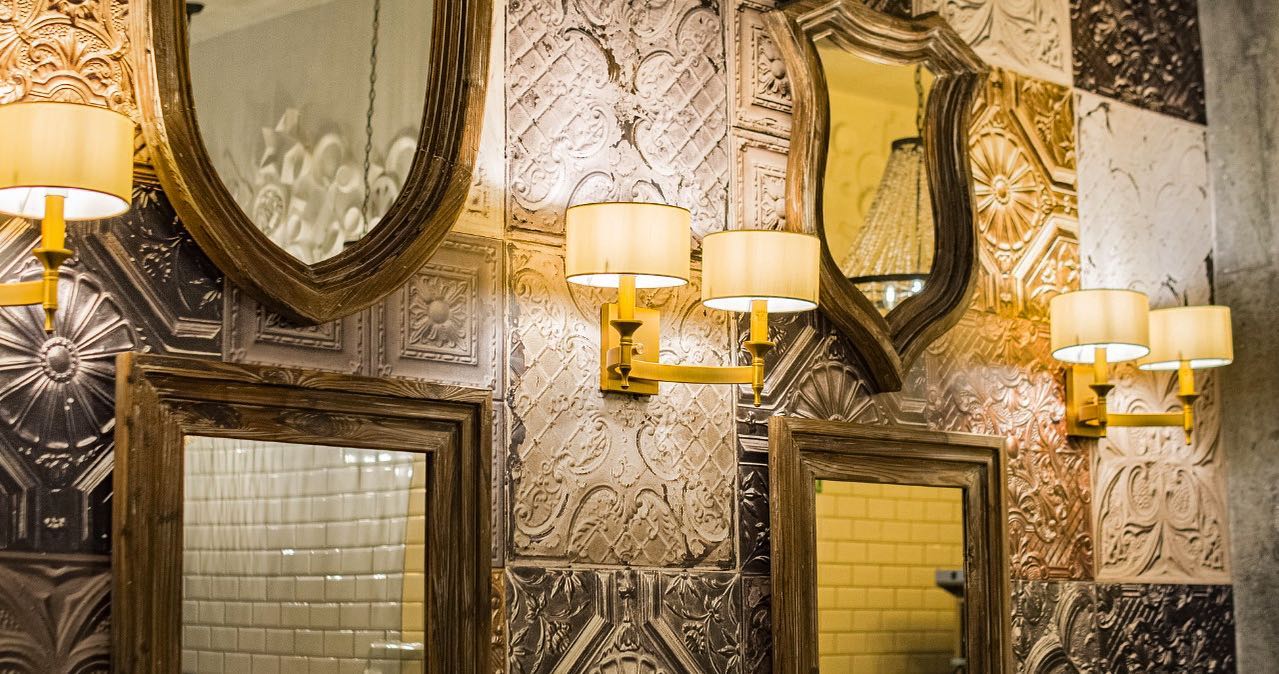 A fully stocked bar offers any type of cocktail and liquor diners could hope for. Make sure to try one of the delicious cocktail creations.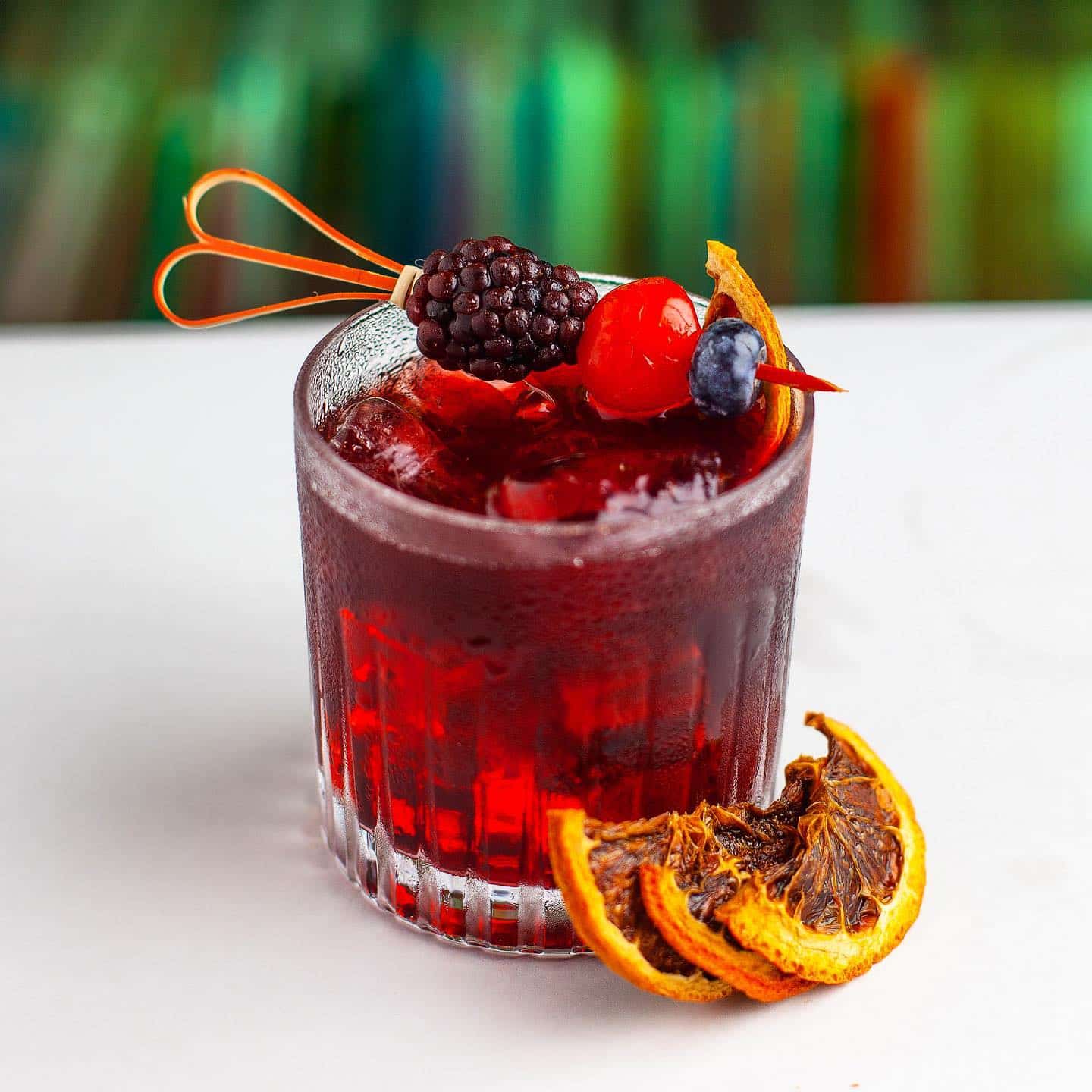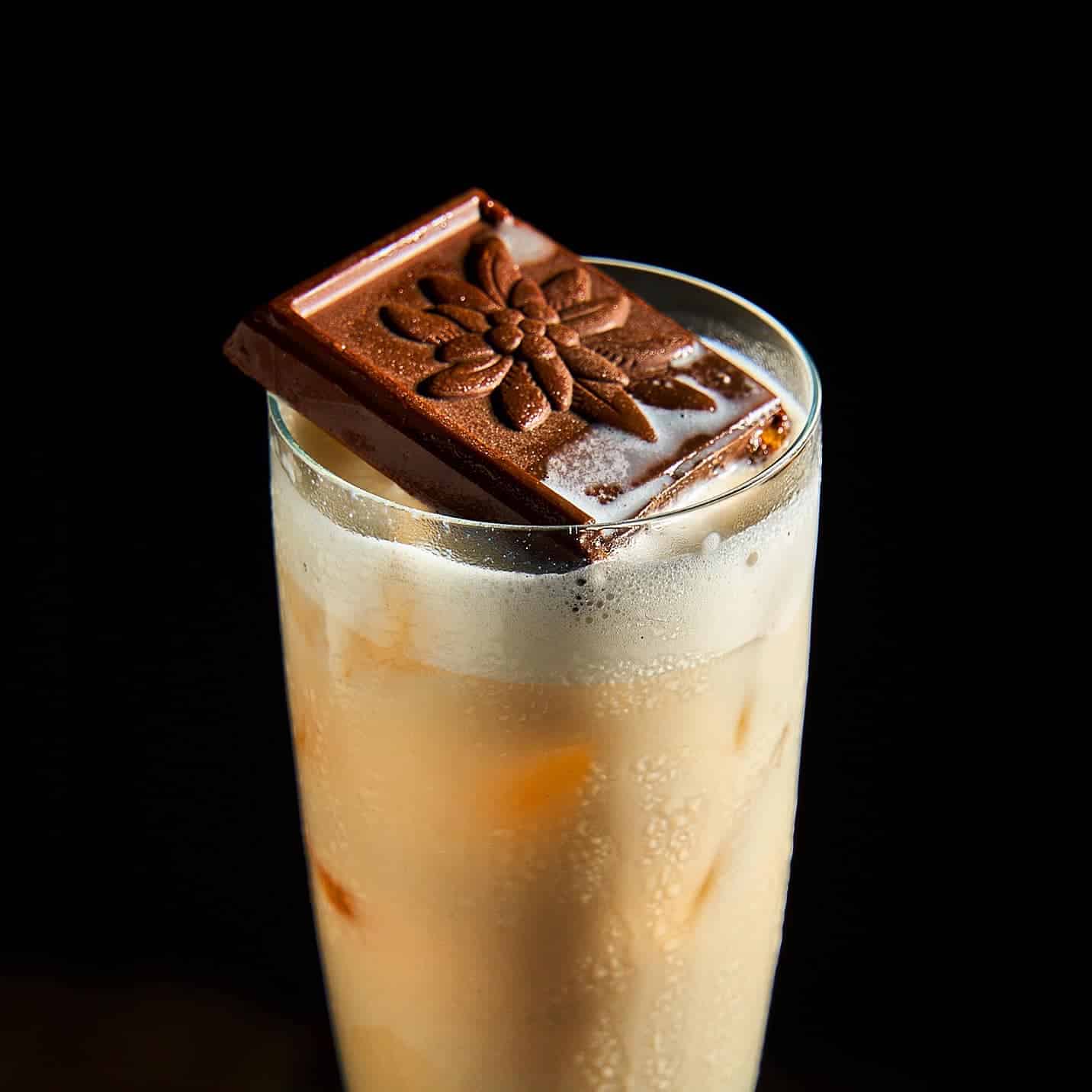 Live music is played in Madre Cucina Italiana on Fridays and Saturdays, while there are magic shows on Sunday. This restaurant in Panama City opens daily from noon to 11 p.m. There is valet parking available for the comfort of diners since it is quite hard to park in Casco Viejo. Reservations can be done in advance and are recommended for weekend evenings when the neighborhood gets quite busy.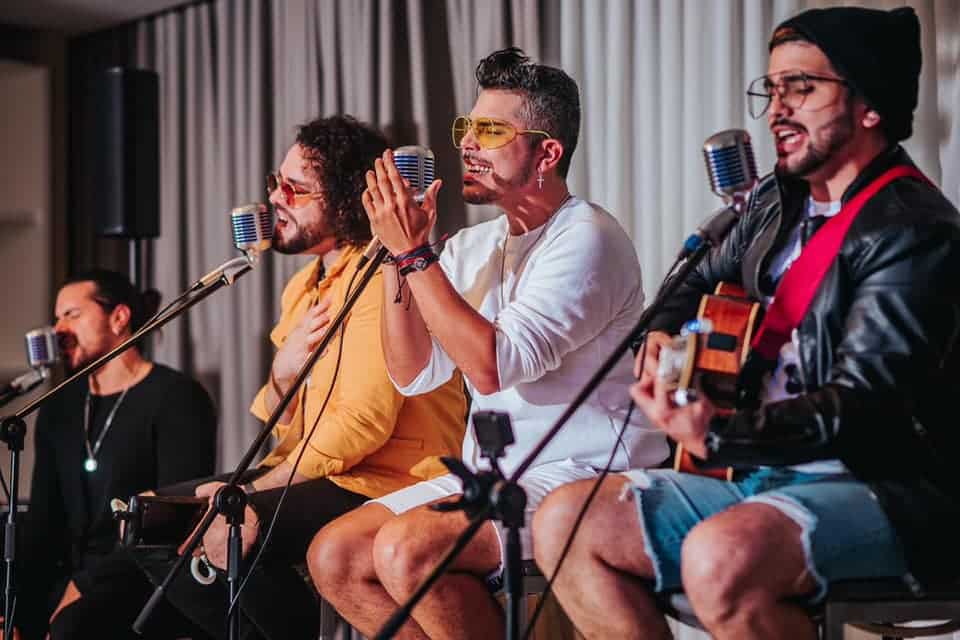 Madre Cucina Italiana participates in Panama's Pizza Week. They also have special menus for holidays such as Valentines, Mother's and Father's Day, Christmas and New Years. Sometimes they offer special dinner and wine pairing menus. They also do delivery. Pets are welcome on the terrace of this restaurant. This Italian restaurant has won the Travelers' Choice Awards of TripAdvisor and Degusta Top Restaurants.
Best of Italian Dining at Madre Cucina Italiana
Start your meal at Madre Cucina Italiana with an appetizer or simply order a few dishes to share amongst friends or family. Try the burrata with a pesto of sun dried tomatoes and anchovies. The roasted cauliflower with feta cheese and garlic chips is a tasty option, as well as the octopus or tuna carpaccio with a yuzu kasha vinaigrette. Pumpkin tortellinis with sage butter or the shrimp and cream cheese raviolis are also great sharing options. There are a few salads as well such as Caesar, Italian salad and green salad with feta cheese.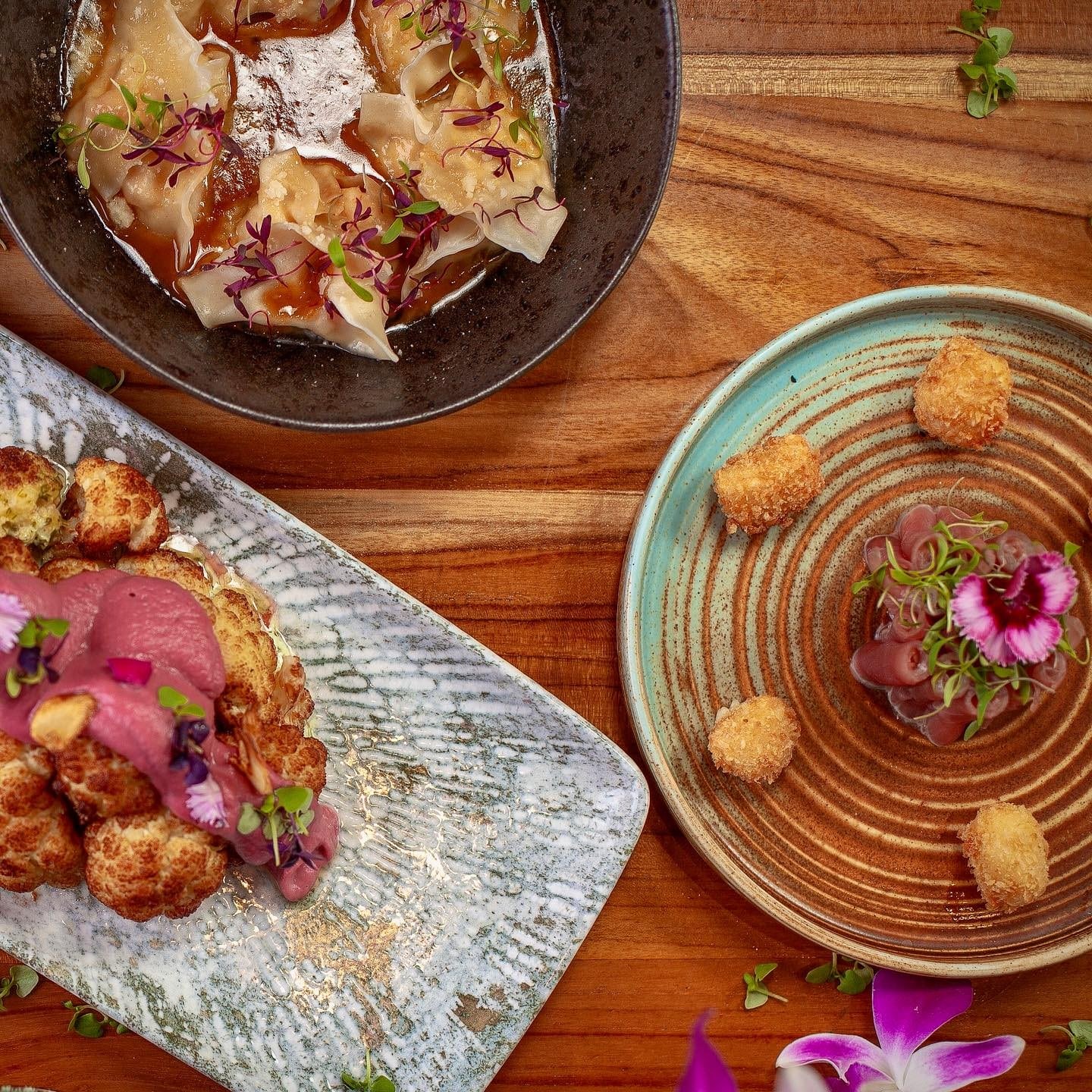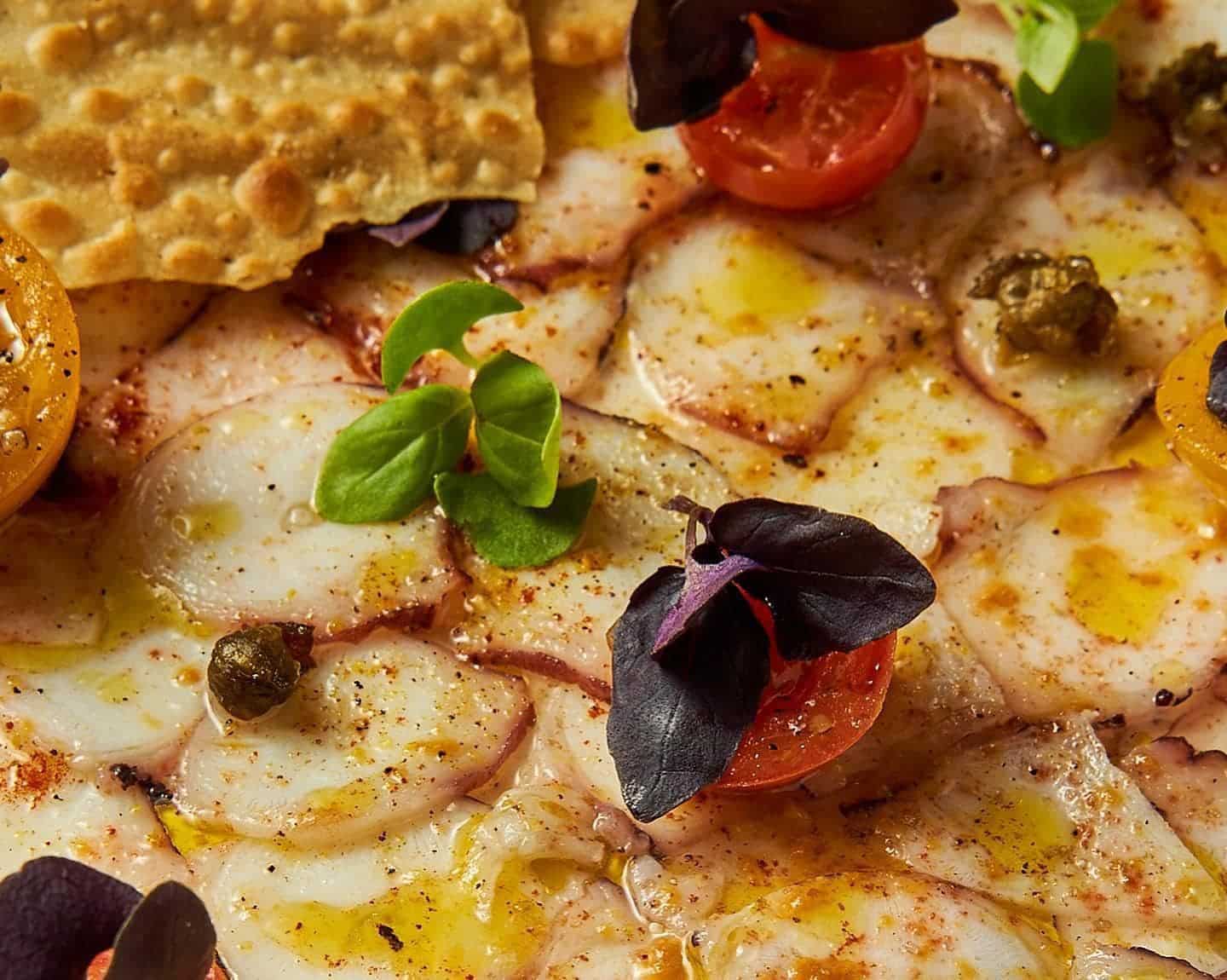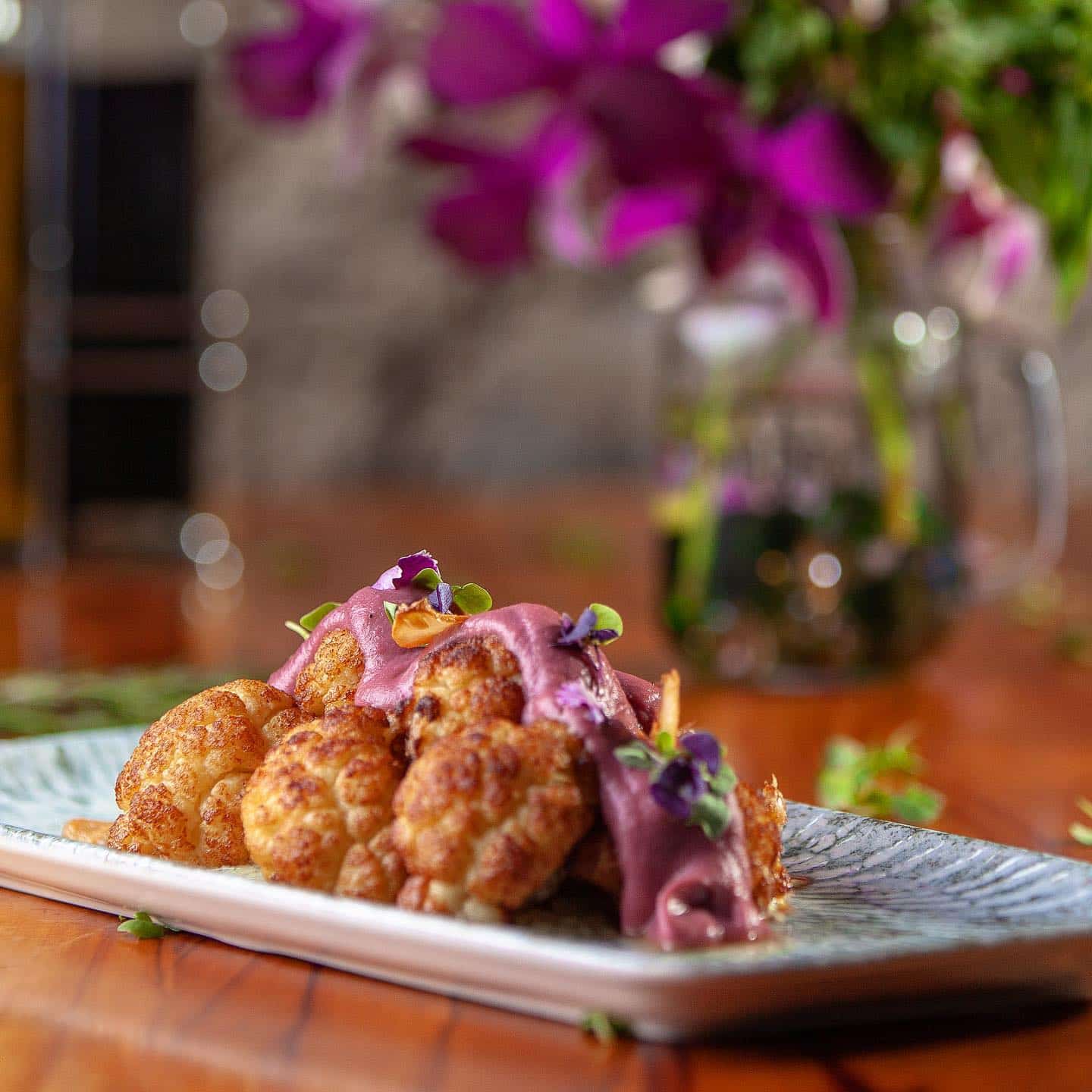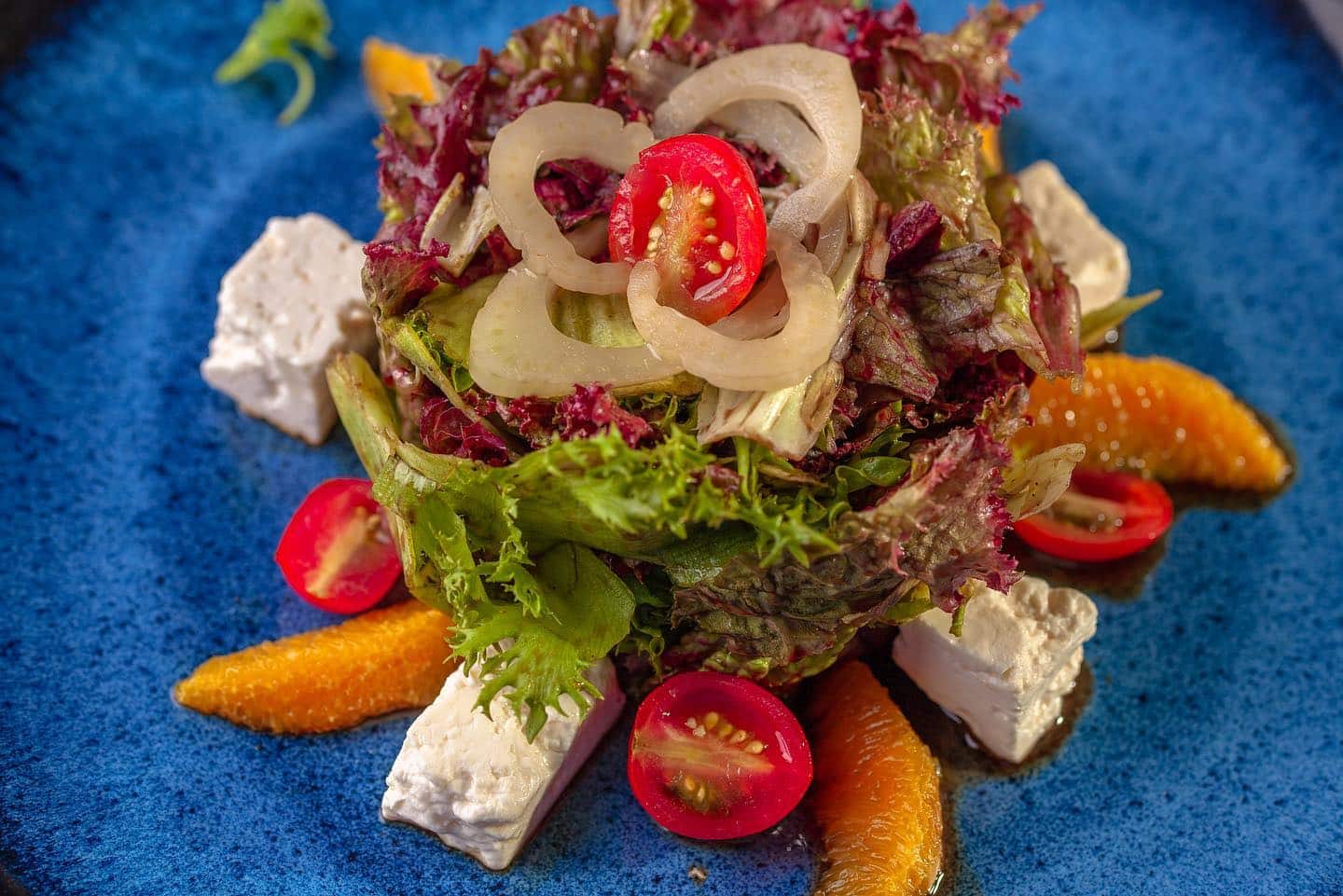 As you would expect of an Italian restaurant, Madre Cucina Italiana has plenty of pizza options! Its most famous pizza is the pizza al tartufo with asiago, pecorino, and mozzarella cheese with a cream of truffle. This pizza has a white sauce. Other white sauce options are a vegan pizza with cream of cauliflower, candied tomatoes and peppers, onions, artichoke and arugula. Try the carbonara pizza which is like the pasta in a pizza, quattro formaggi which means four cheese or the pizza giallo e prosciutto with ham, mozzarella, gorgonzola, pecorino, and yellow cherry tomato. There is a calzone lungo option with prosciutto, arugula and balsamic reduction.
Madre Cucina Italiana also has the traditional pizza with red sauce. There is the regular margarita and a margarita with buffalo cheese, another simple option is the caprese with mozzarella di bufala, basil pesto and yellow cherry tomatoes. Prosciutto and arugula pizza is usually quite popular or another option is panini di la mama with speck ham and arugula. Other options are salami, marinara with anchovies and garlic, fungi with ham or the vegetarian pizza with different vegetables, tomatoes, artichokes and arugula.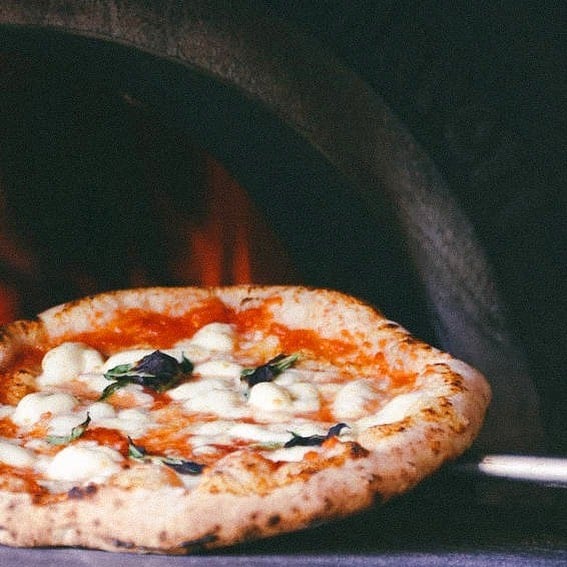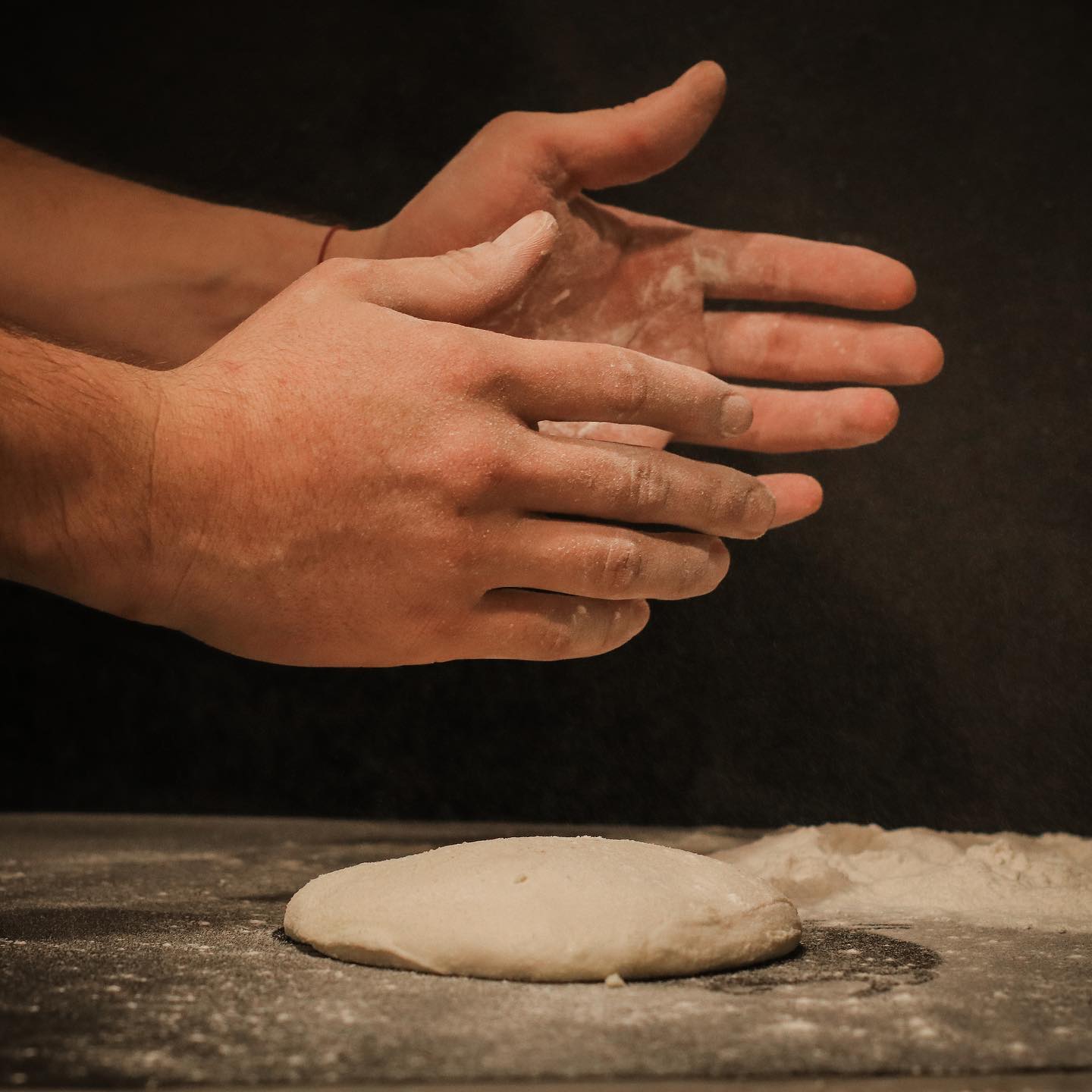 A few gourmet pizzas are on the menu in Madre Cucina Italiana. The stracciatella and pistachio mortadella pizza is very good. Other options to try are the salmon pizza with capers, short rib and tracciatella or the sexy mamma with stracciatella, cream of onions, purple sweet potato, dried tomatoes, prosciutto, and pecorino cheese.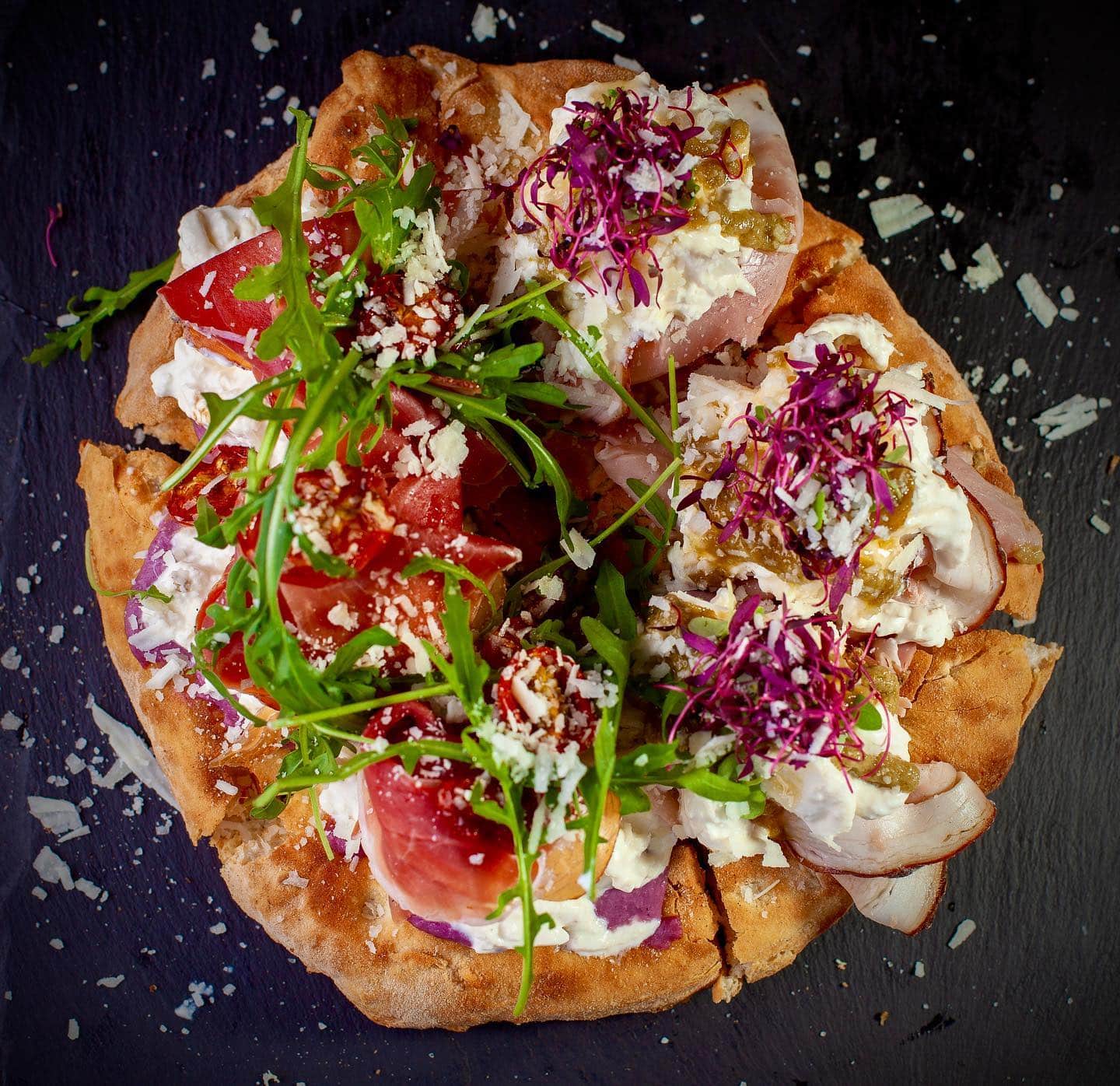 There are a few risotto options on the menu including the popular fungi with a mix of mushrooms. The vegetarian option has zucchini, roasted peppers, eggplants, asparagus and mushrooms. Seafood lovers can try the risotto boillabaisse with shrimps, calamari, mussels, and fish or the risotto nero di seppia with squid ink and shrimp.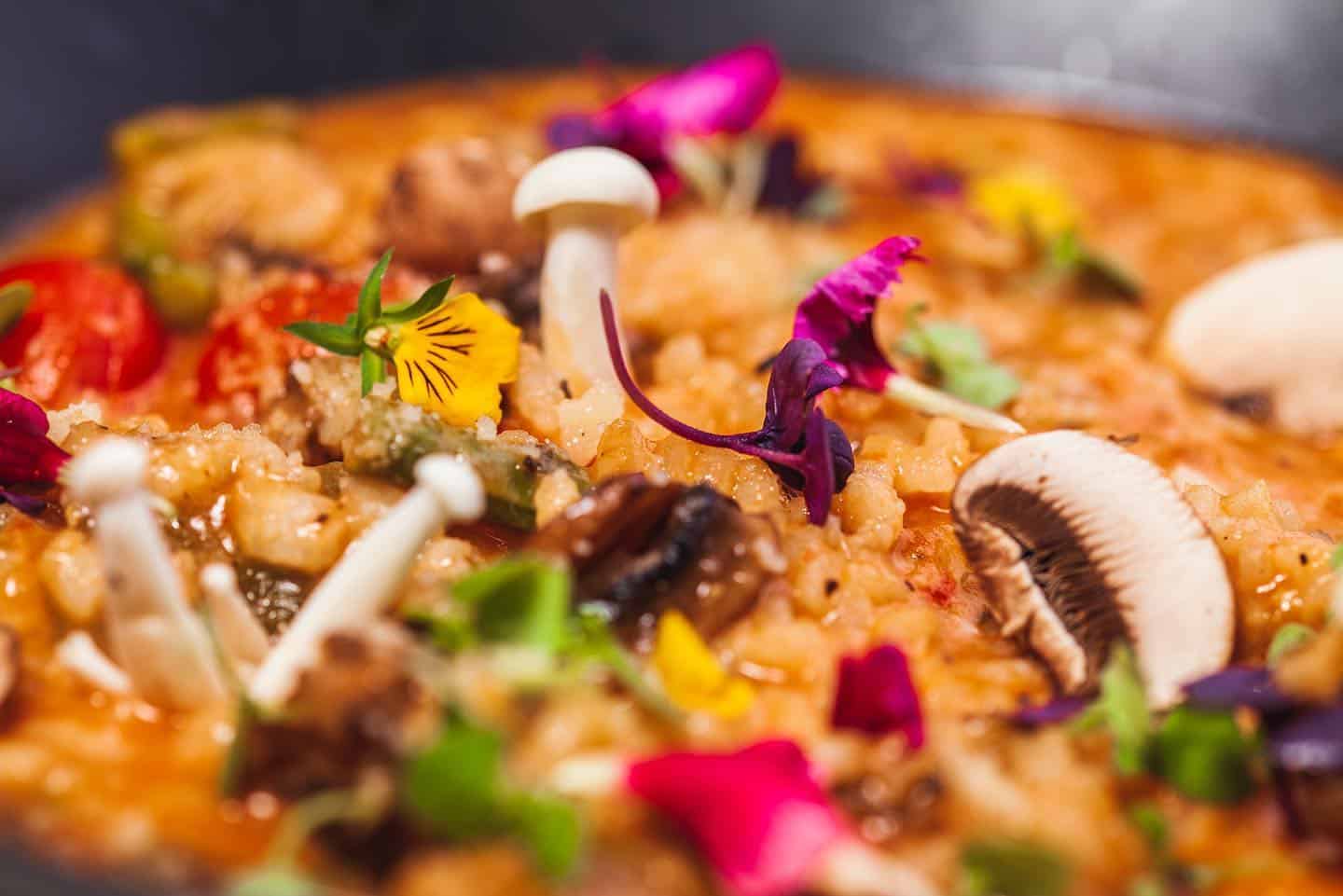 People with gluten intolerance can be accommodated in this restaurant. There are three gluten free pasta options in the menu such as the spaghetti with mushrooms and salsa rossa, Other options are the penne with Pomodoro sauce, vegetables, mushrooms and shrimp or the fusilli with Pomodoro pesto, cherry tomatoes, basil and almonds.
Traditional pasta options are also found in the menu such as lasagna, spaghetti all amatriciana, linguine carbonara, linguine ragu, or gnocchis sorrentina. Other options are rigatoni lomo di pomodoro, rigatoni with mushrooms and truffles, pappardelle short rib, fettuccine with clams or the vegetarian fusilli.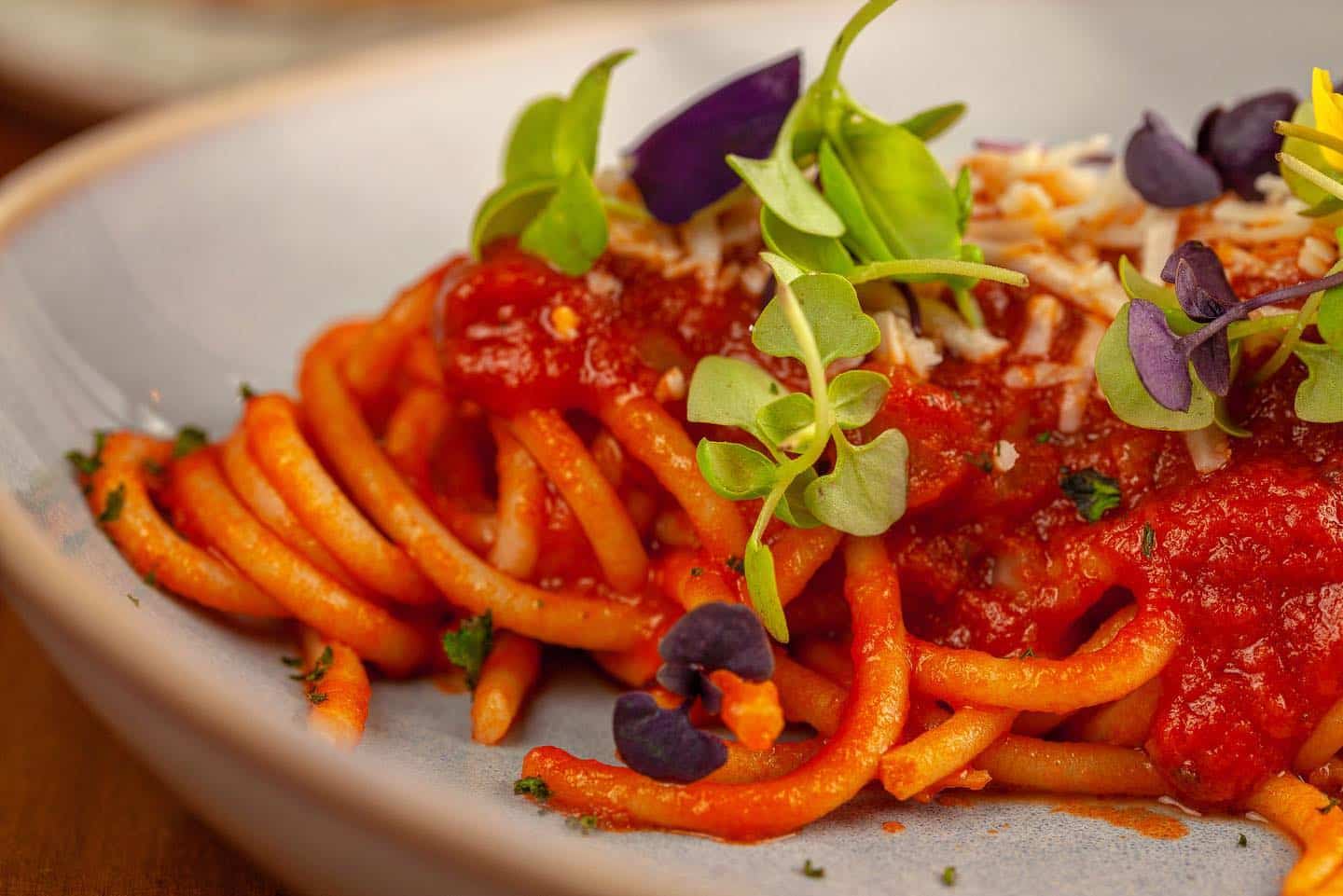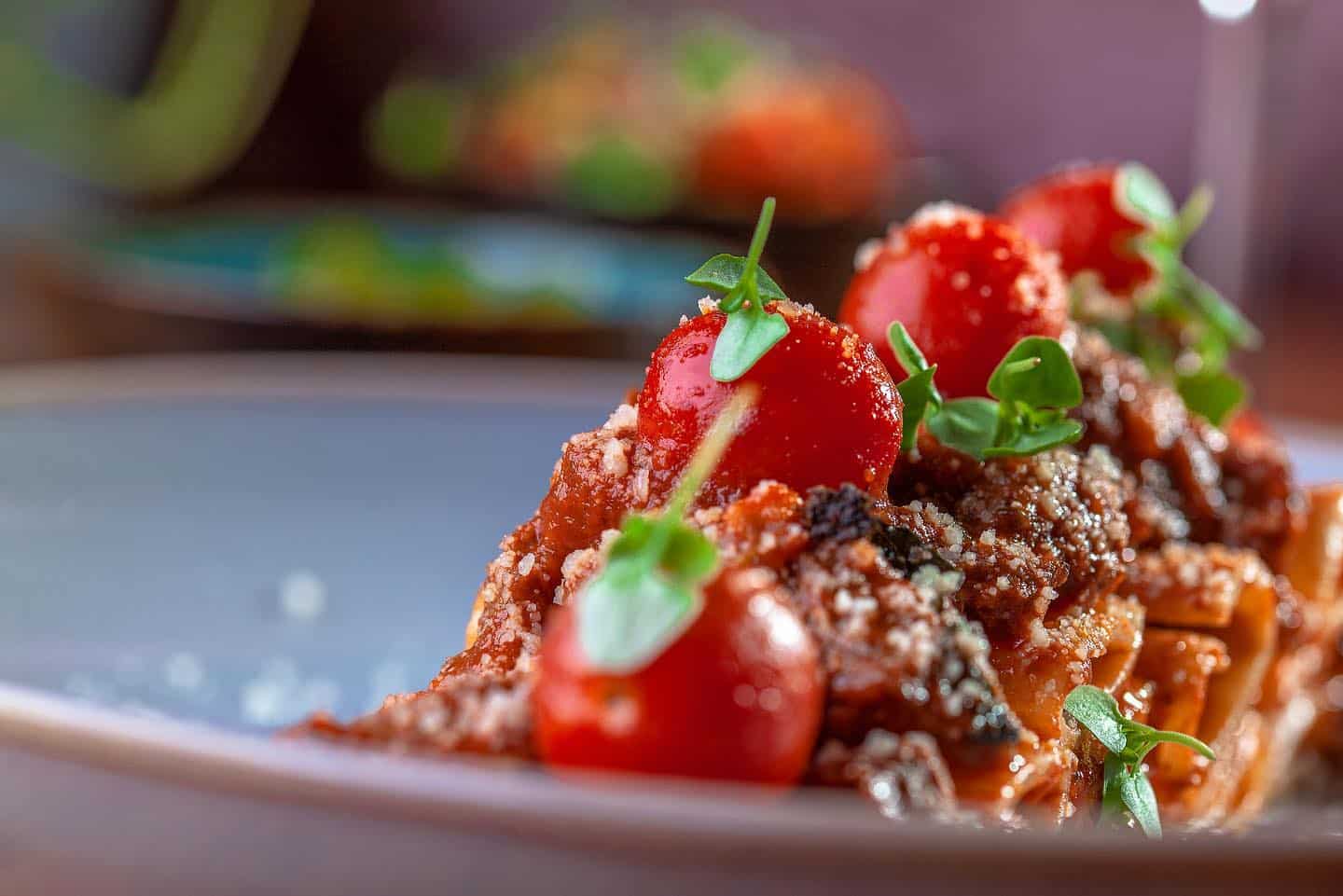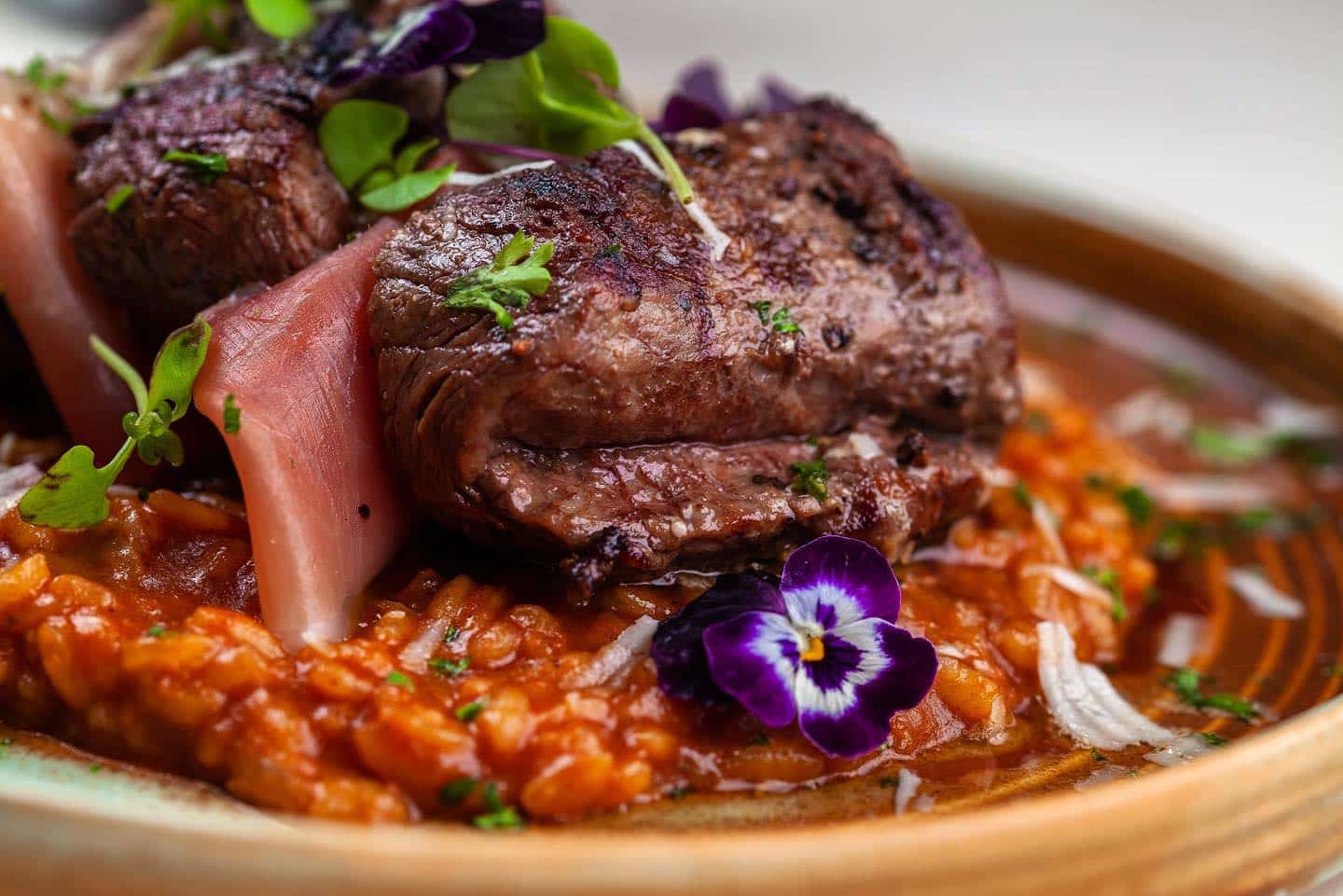 Finish your meal with one of the four dessert options such as tiramisu, panna cotta in fruto rosso, fagotino madre or calzone with Nutella and pistachio.