Los Diamantes is a building located on a corner of calle 9 in Plaza Herrera. This plaza is probably the most happening one in the current Casco Viejo scene since all the bars have moved towards this side of the neighborhood. On the ground floor of this building you can find Banistmo bank that has ATM facilities. Next to it is Madre Cocina Italiana and Blue Moon Tap House, followed by Casa Casco. Deli Gourmet opened in 2023 diagonally from the Los Diamantes building.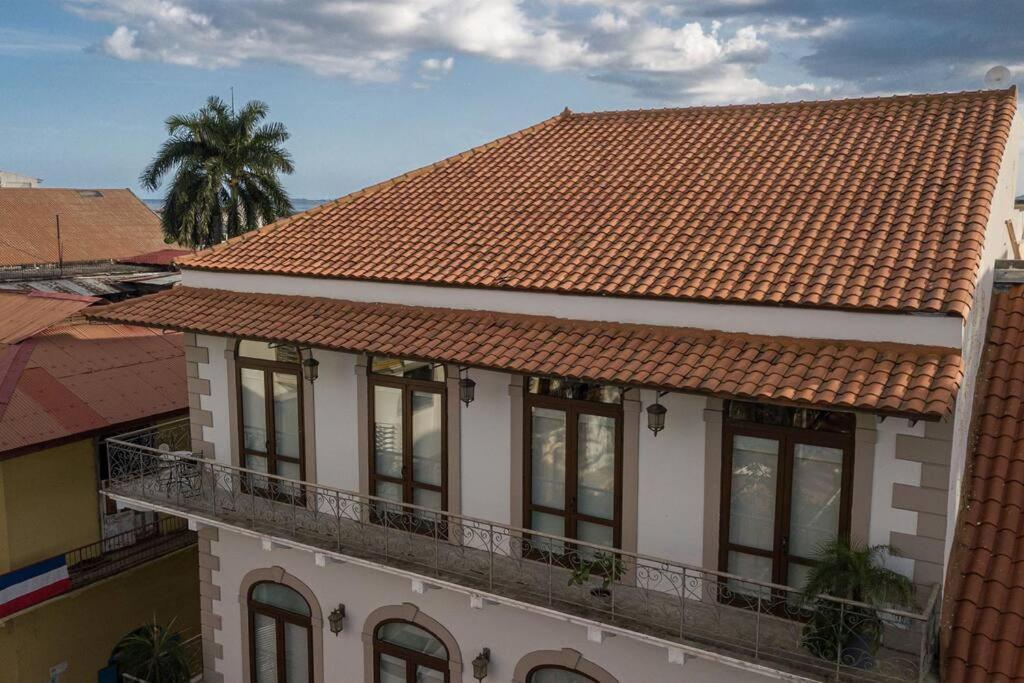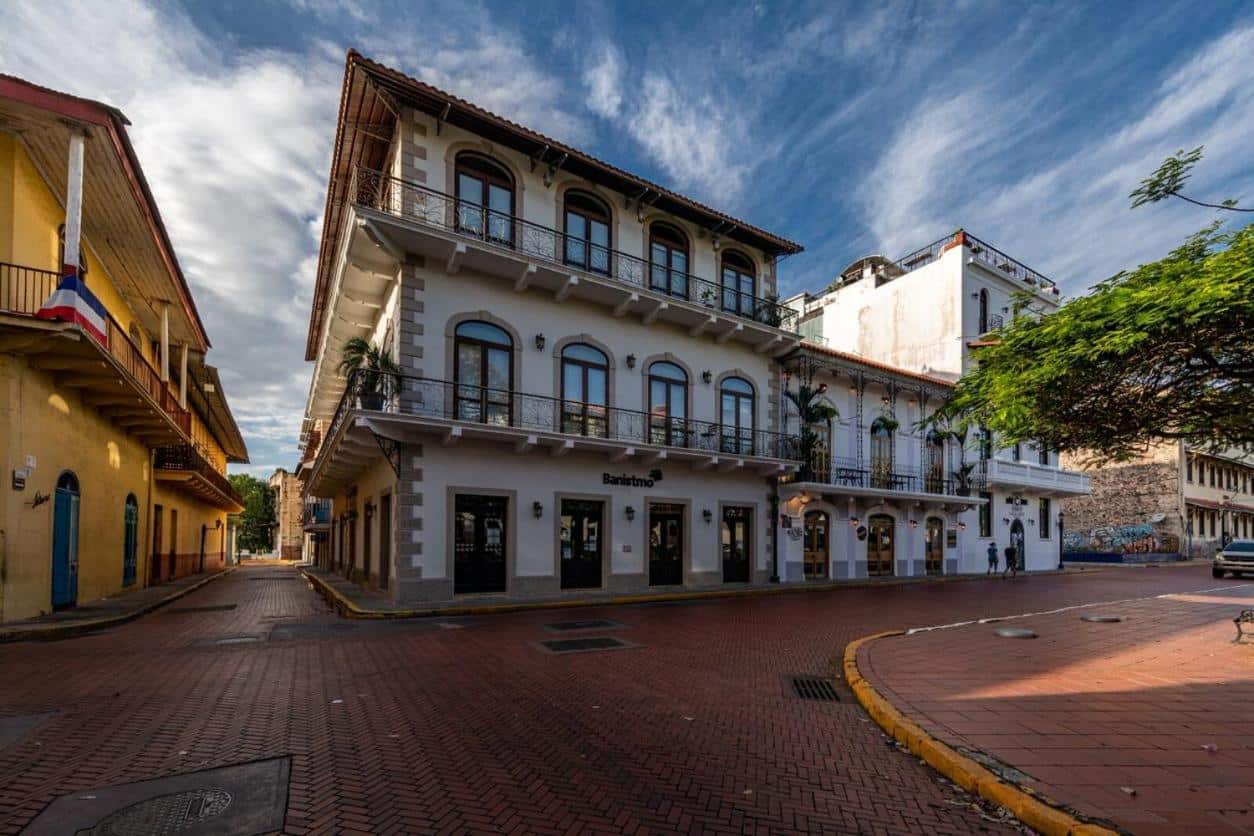 This building considers itself to be an aparthotel in Casco Viejo. It is a residential building with large apartments. Please note this building does not have an elevator, so guests will be required to go up the stairs with their suitcases. The entrance to the building is on the side street, not on the main plaza.
Los Diamantes building has a terrace that loops around the building on every floor. Views are quite pleasant of Plaza Herrera and the adjacent street. Terraces have outdoor furniture, including tables to eat outside. These apartments are non-smoking, however guests can smoke in the terrace area.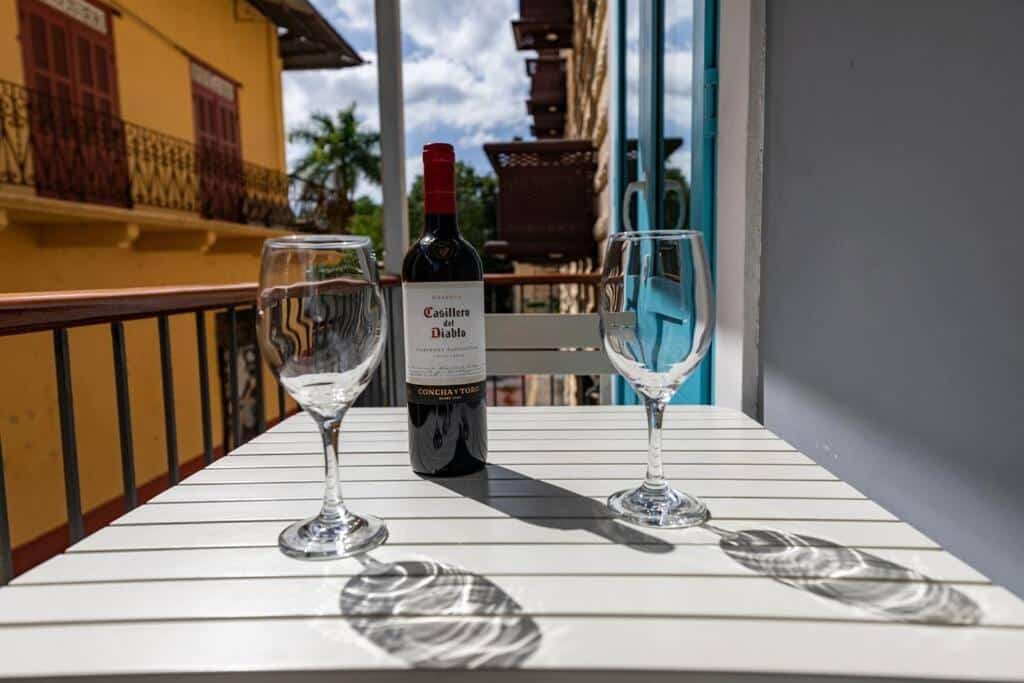 The building also has a small rooftop area that can be accessed by guests that has artificial grass and a table under a parasol which is ideal for dining under the fresh air. There is soft lighting on the rooftop, as well as some palm trees and tropical vegetation.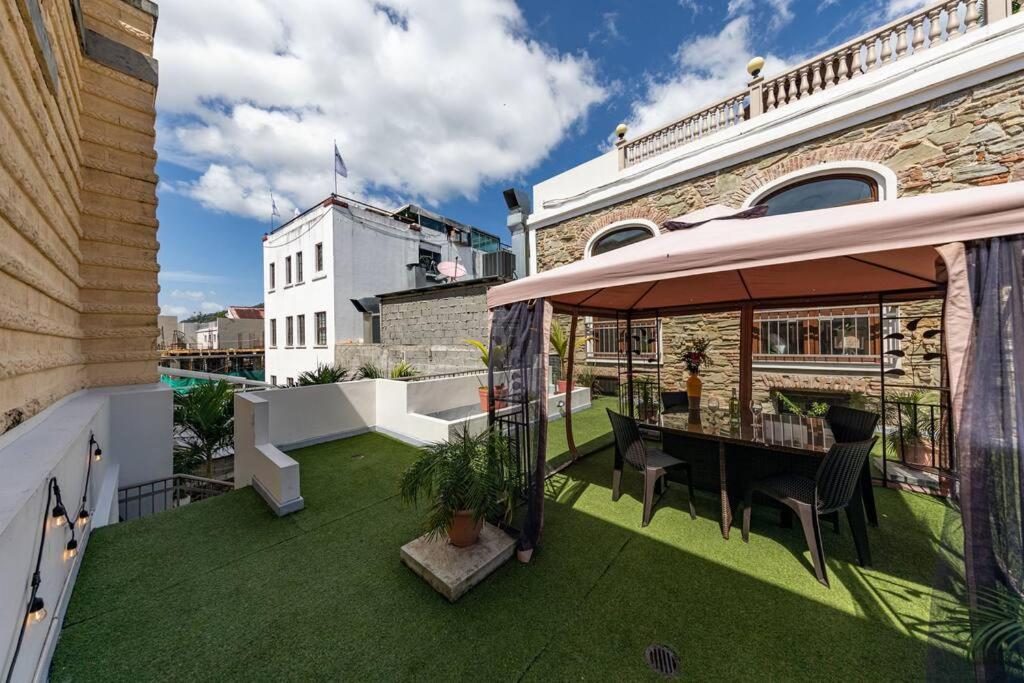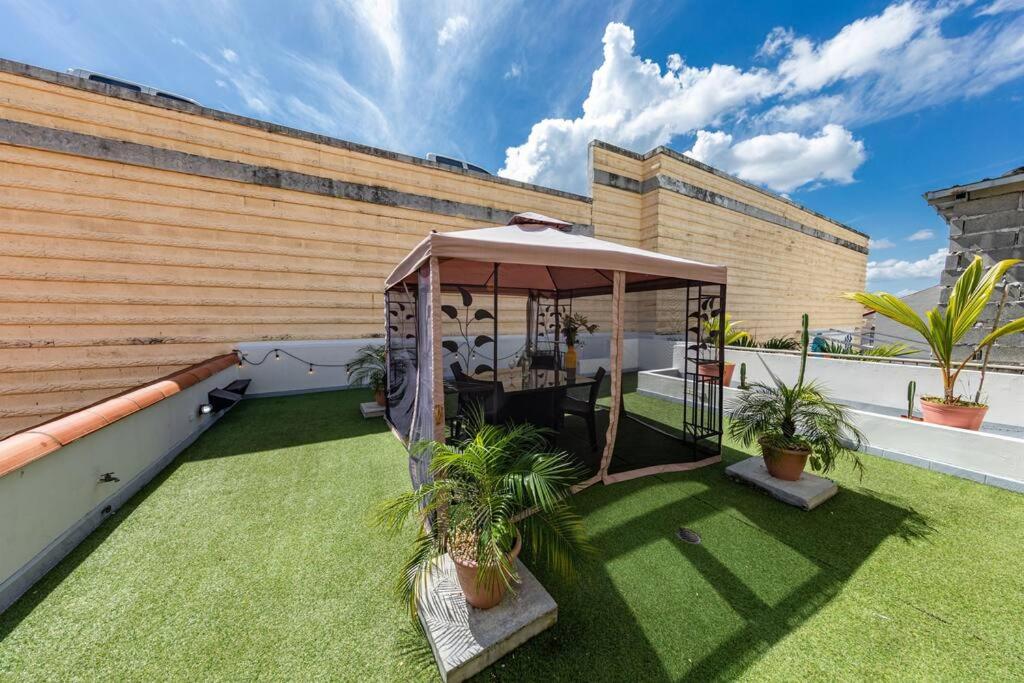 Decoration styles vary according to the apartment in Los Diamantes. Some are very old fashioned and a bit religious, while others are more modern. Many of the rooms have the original calicanto walls (and some are made of brick) that give it that colonial charm. Some apartments have internal wooden stairs since they are divided in two stories. Floors are either tile or marble.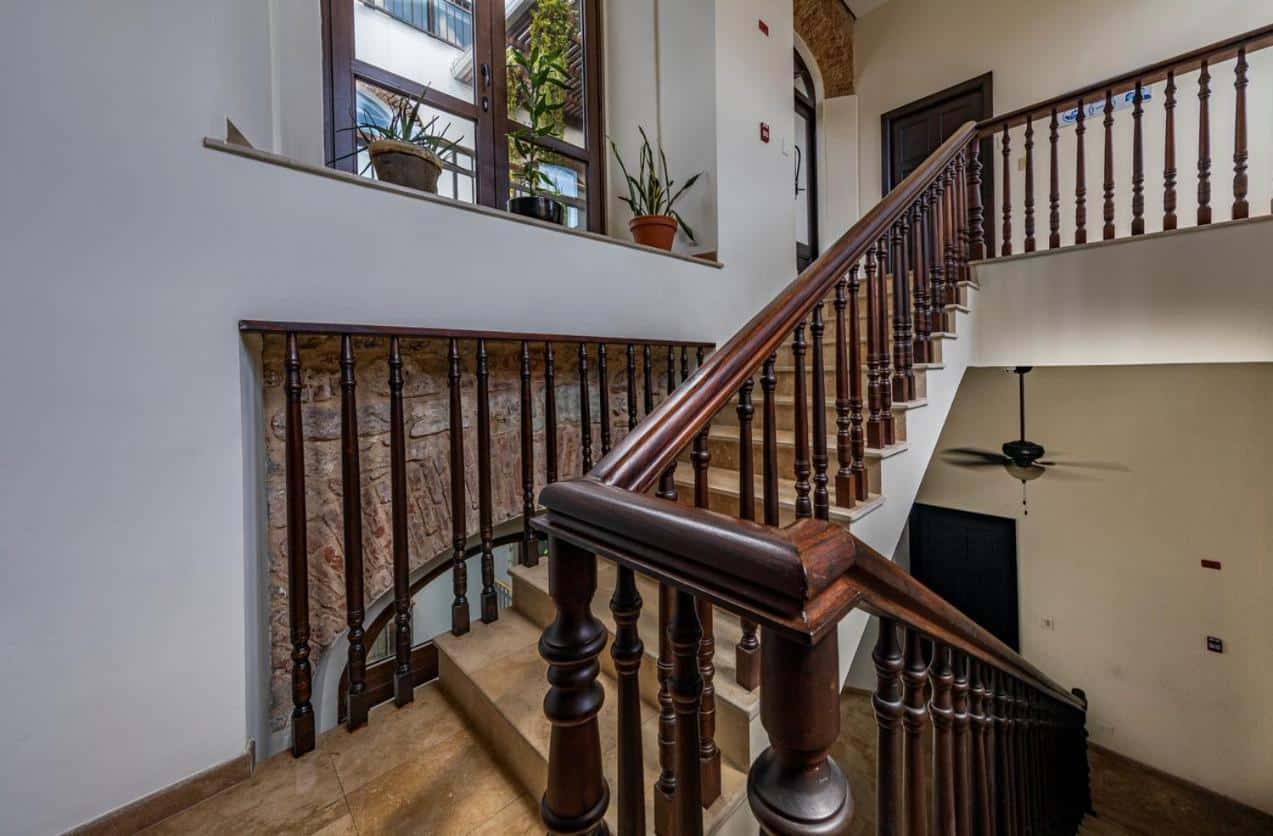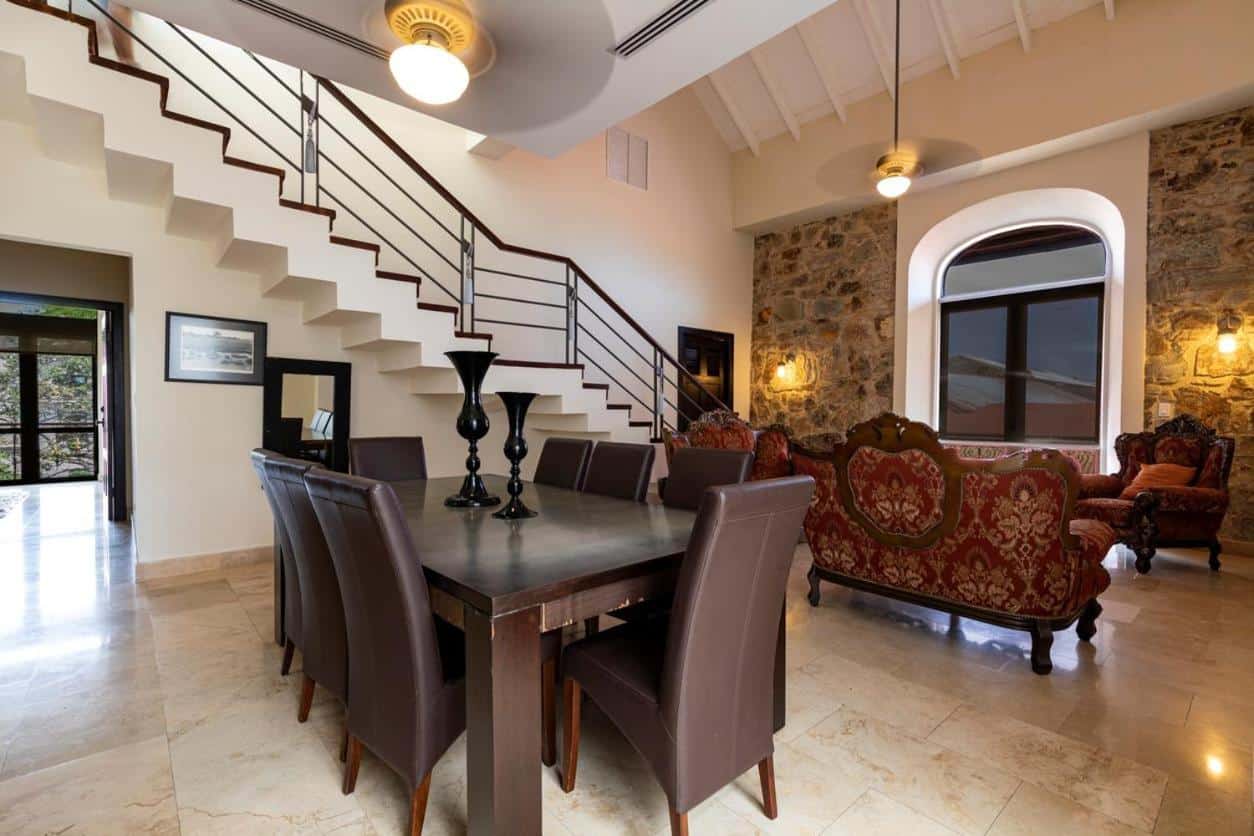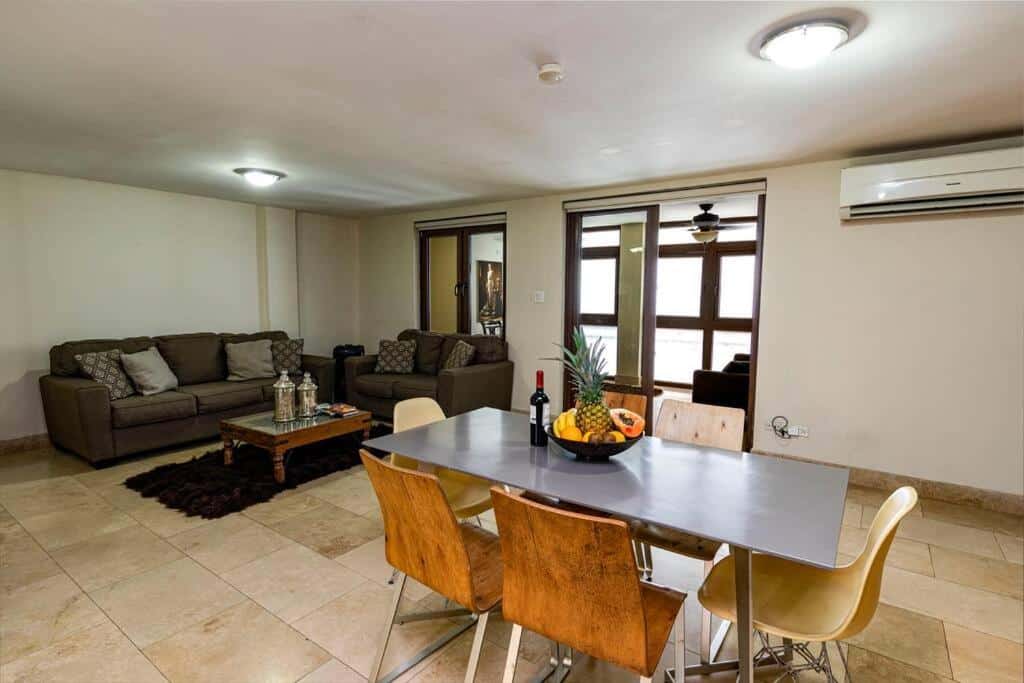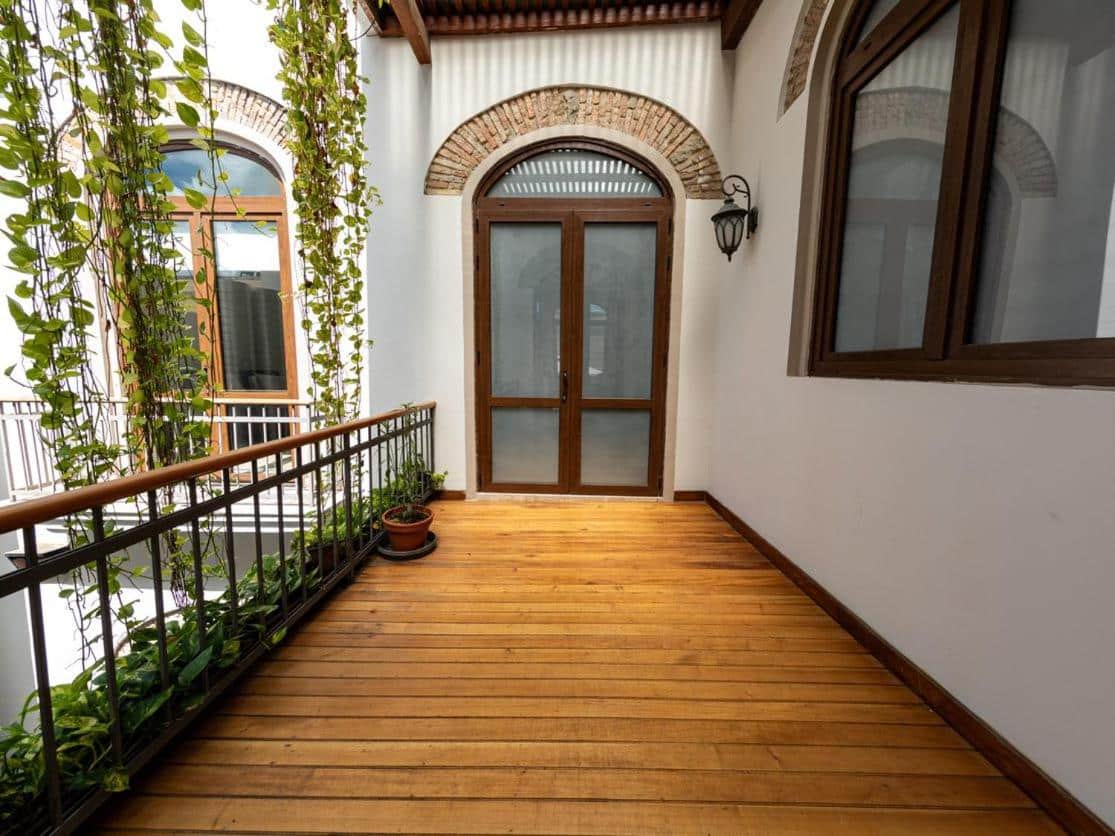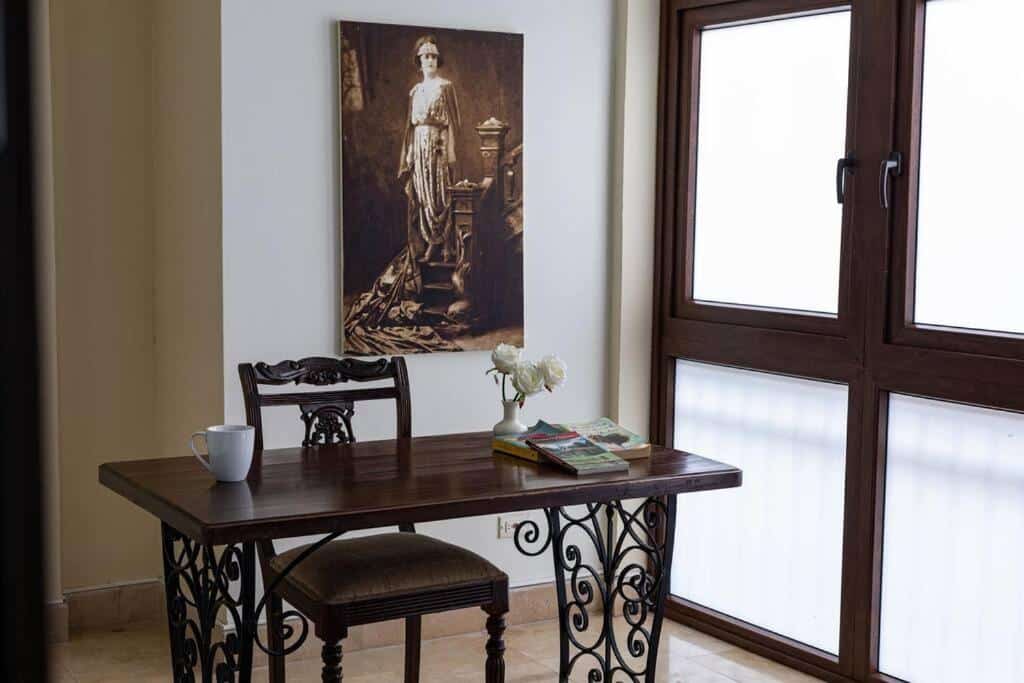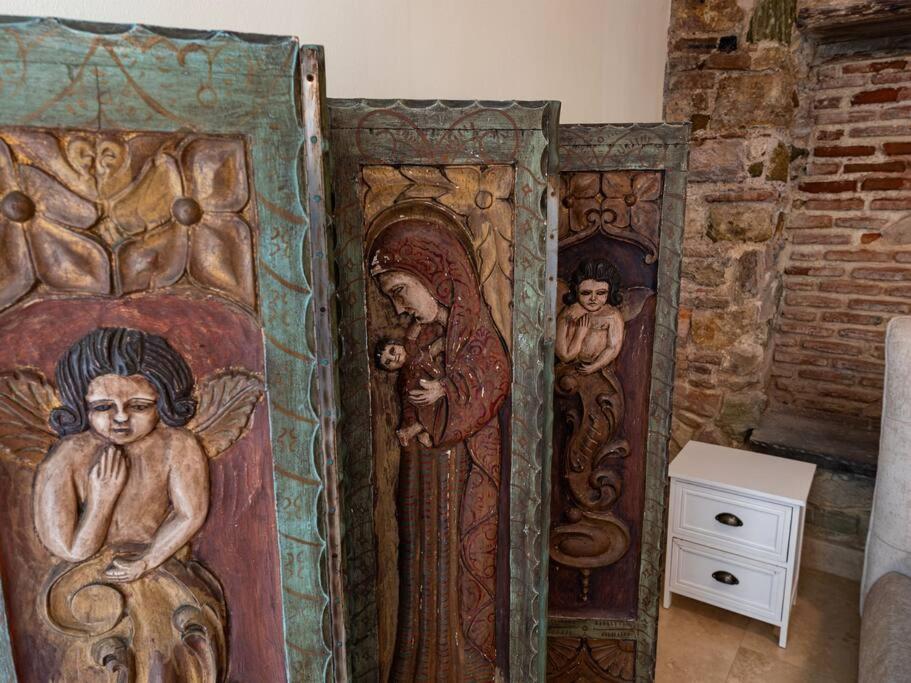 These vacation rentals in Plaza Herrera have laundry facilities with washing machines and tumble dryer. Apartments also have irons and ironing boards. Kitchens are fully equipped with a coffee machine, tea maker, refrigerator, stove and microwaves. There is also a dining table and living area in each apartment.
Bathrooms are spacious with a shower or bathtub. They have towels, hair dryer and free toiletries for guests. Apartments have air conditioning as well as fans.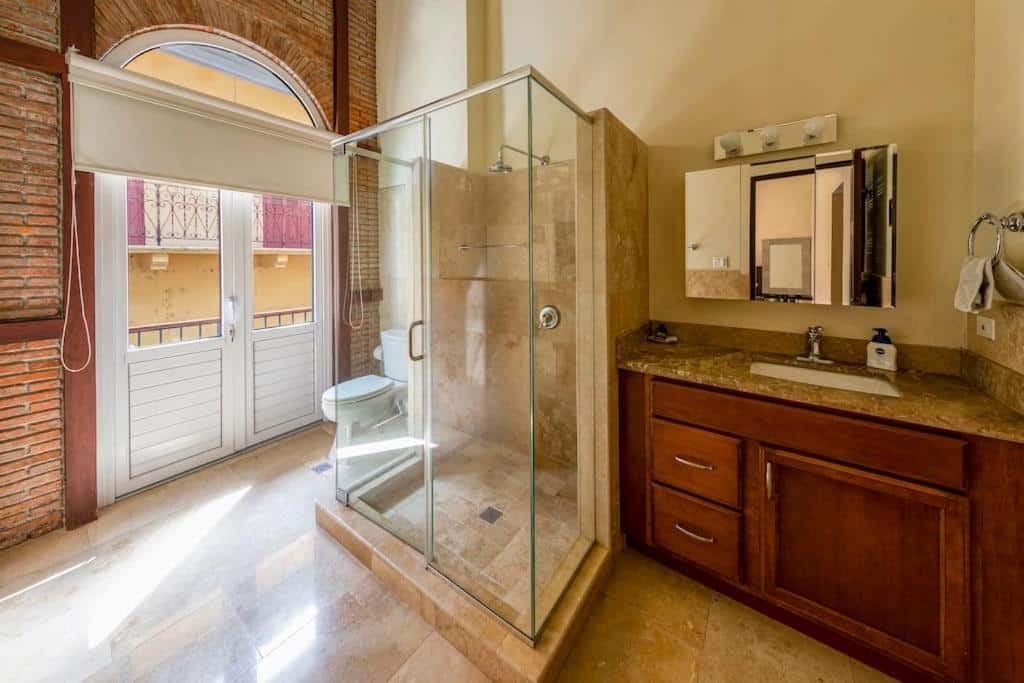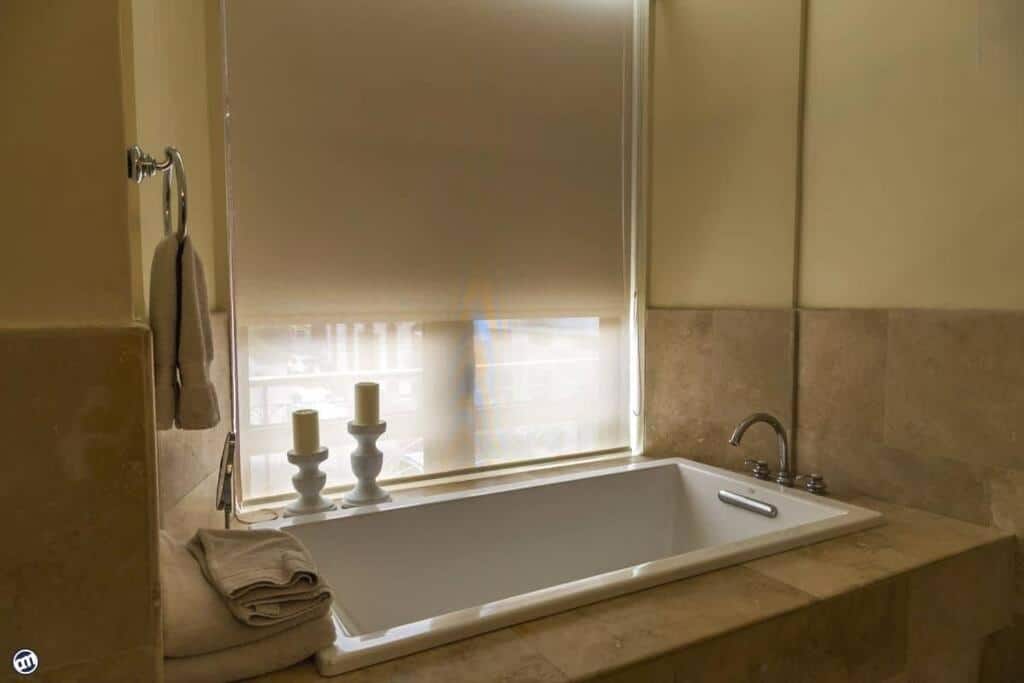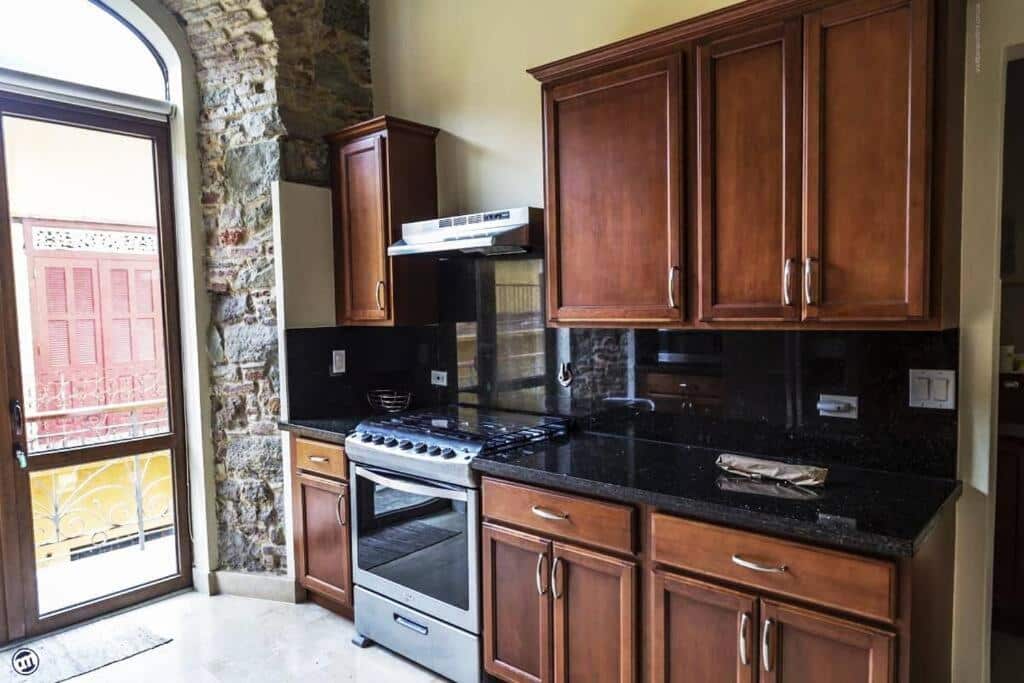 Los Diamantes is also pet friendly and there is no extra fee for bringing pets. Free WiFi is available in all areas. The building has fire extinguishers, smoke alarms and CCTV outside the property and common areas for security of guests. Apartments also have a safety deposit box. Check in time is after 3 p.m. and check out is before 11 a.m. Luggage can be stored for guests that enter or exit at alternative hours. There is no parking on site, however there are valet parking options and a parking building nearby.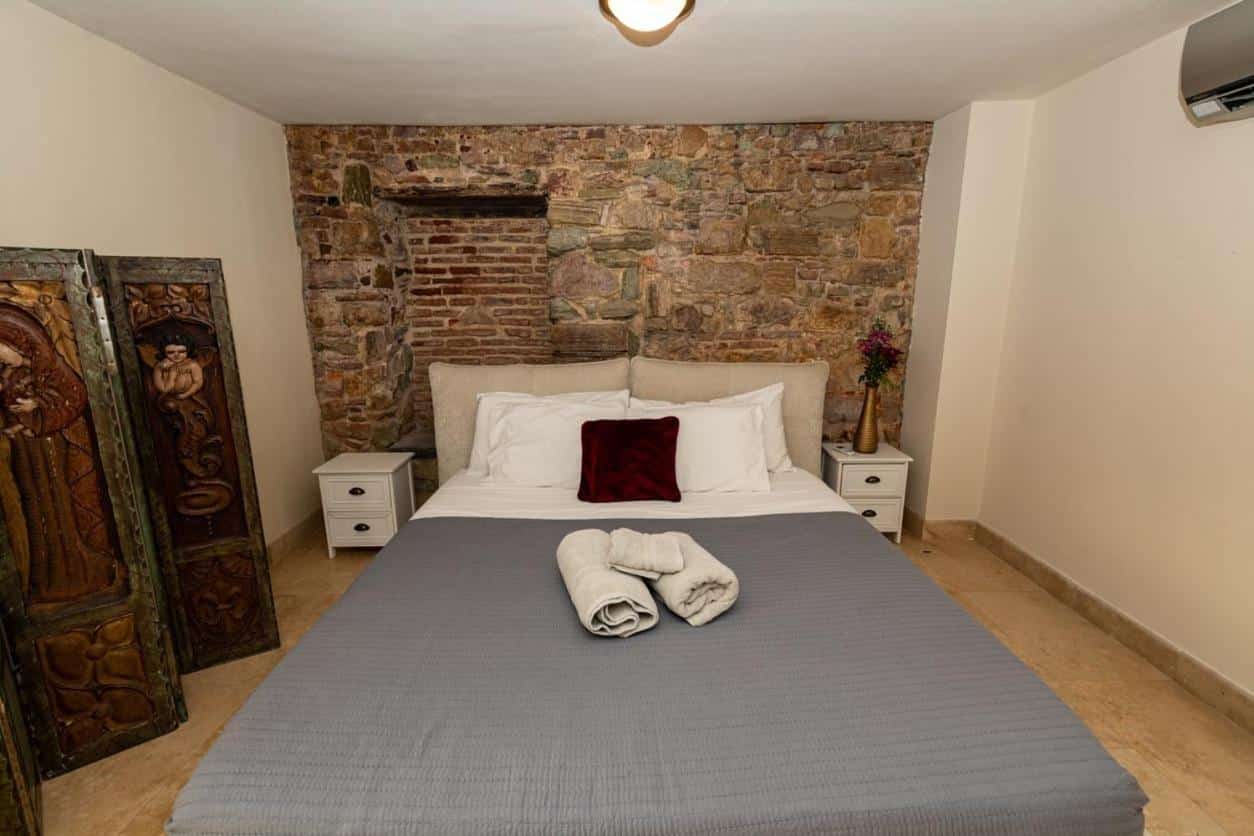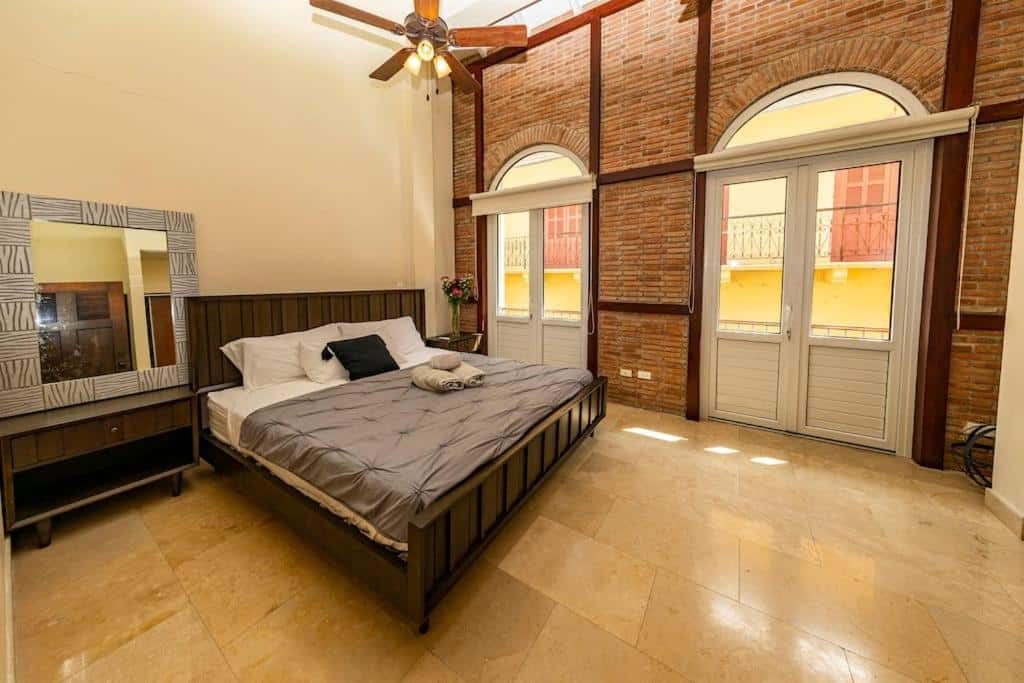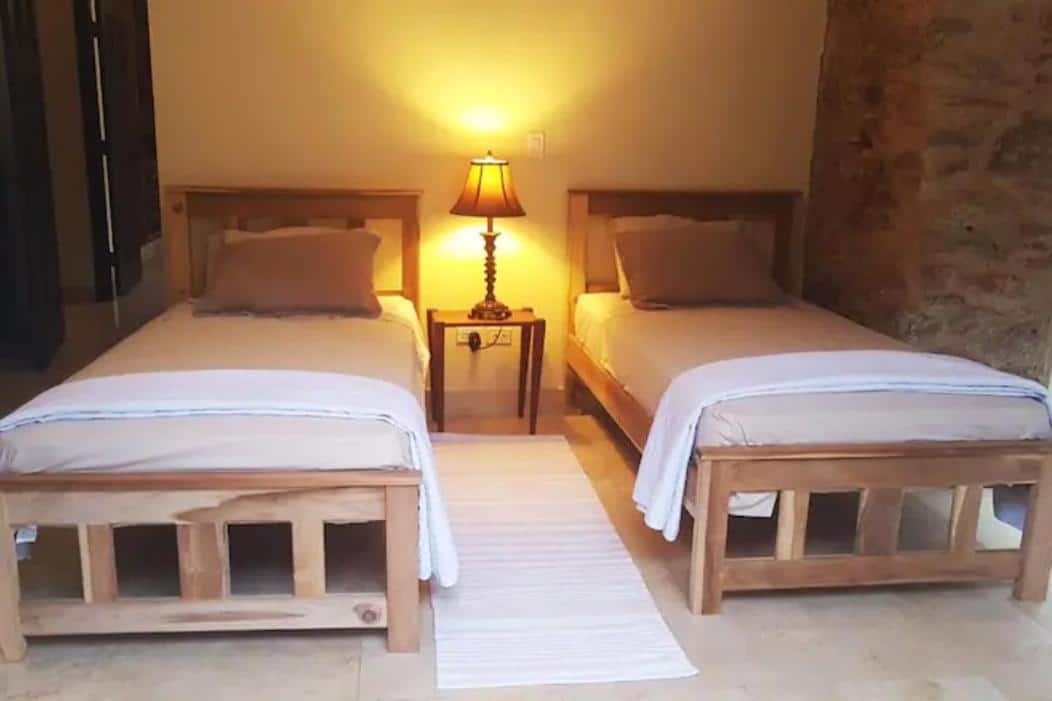 4 Apartment Options in Los Diamantes
Apartment with Terrace: this apartment can sleep six or seven people comfortably. The first bedroom has a king size bed, while the second and the third bedrooms have queen sized beds.
Apartment with Sea View: ten people can sleep in this apartment that has four rooms. The first bedroom has two single beds, the second bedroom has a king size bed and a sofa bed, the third bedroom has a king size bed and the fourth bedroom has a queen size bed and a sofa bed.
Deluxe Apartment: can also sleep ten people in four bedrooms. The first bedroom has a king bed, the second bedroom has two twin beds and the third and fourth bedrooms have queen size beds. There is also a sofa bed in the living room.
Suite: this is the smallest option in Los Diamantes with one bedroom with a queen size bed.