The Fish Market in Panama City is one of the most popular places for tourists to visit in the city. It is located on the edge of Casco Viejo in an area called Terraplen right in front of the new San Felipe Neri Produce Market. Those who are staying in a hotel in Casco Viejo should walk to Panama City's Fish Market. This area is quite safe as there are many policemen and people biking and walking since it connects with the city's coastal belt.
Otherwise it is best to take a taxi or an Uber since parking is quite difficult in this area. There are a few spots but not enough for all the people who visit. This is especially noticeable during Lent and Easter Week where hundreds of Panamanians visit the market to buy fresh fish. During this time the policemen are more lenient as long as the shoppers are quick.
The Fish Market in Panama City was Built by Japan
The location of Panama City's Fish Market is not a random one. This spot has been used by fishermen for quite some time to bring in their fish into the capital city of Panama. In the 80s during the dictatorship times, buyers would wake up quite early to find fresh fish and seafood in this place as the fishermen brought in their catches.
There was concern because back then the bay was contaminated. For several years there has been a project to clean the bay. And there was also a fish flour processing plant in Taboguilla, which brought unbearable smells to the city. I used to live in Paitilla with my parents in the 80s and still have memories of this wretched smell. But this wouldn't stop people from getting their fish.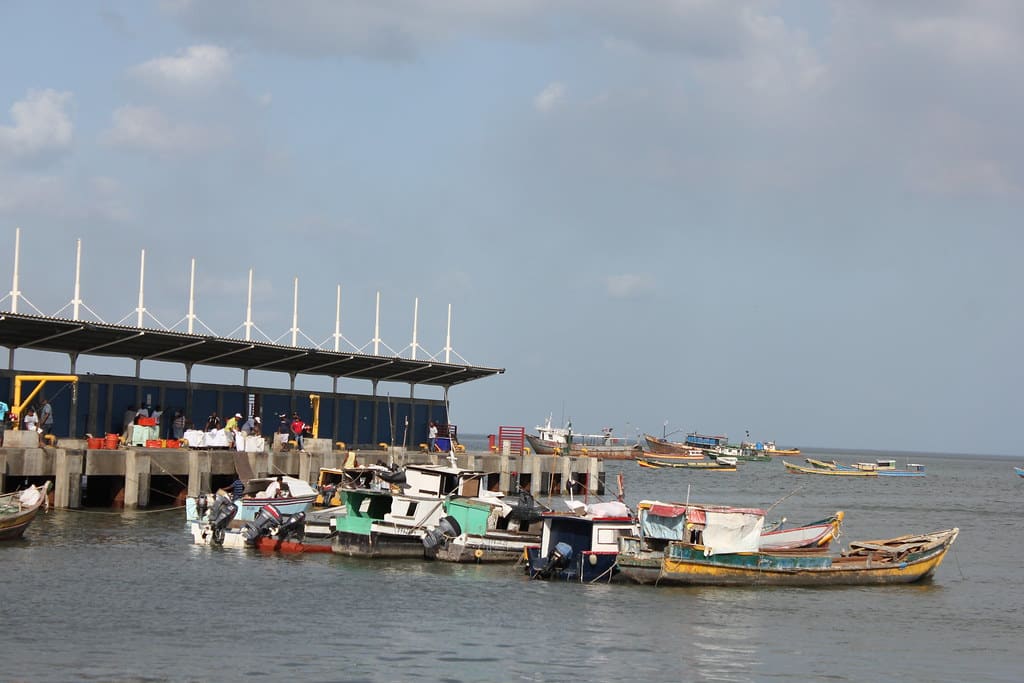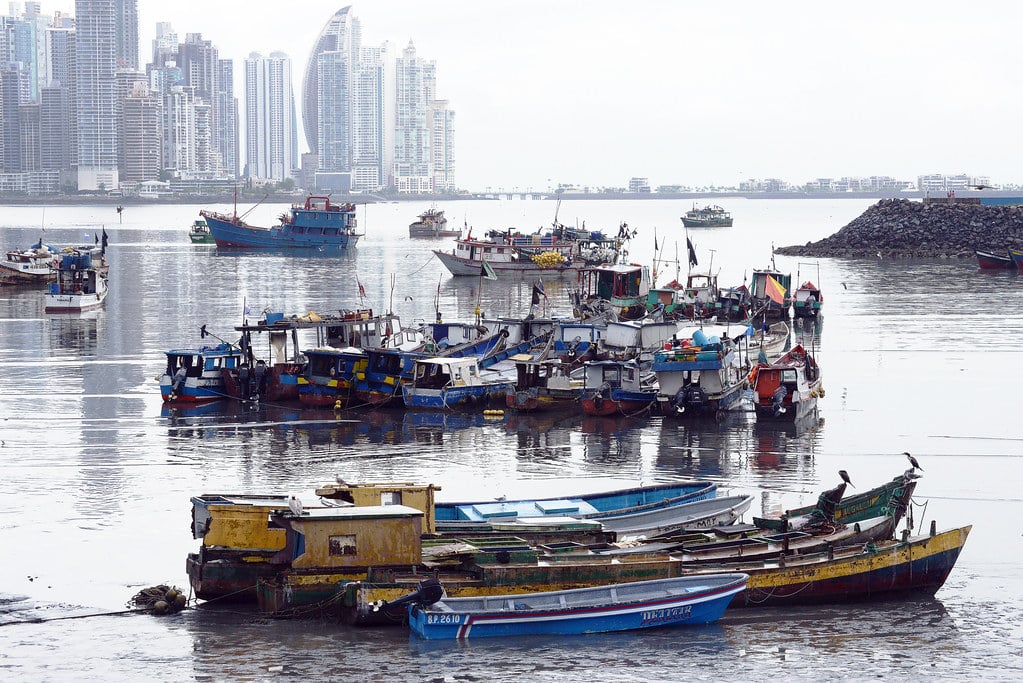 As the city started growing there was a necessity of establishing a real Fish Market in Panama City where these fishermen could process and sell their sea products. This started in 1989 as Panama was transitioning from being a dictatorship to democracy.
Panama needed help from abroad. And it will come as no surprise that the Fish Market in Panama City was built by the Japanese. They are fanatics of fish and seafood. Those who go to Pedasi and Playa Venao can find a laboratory in Achotines which studies yellowfin tuna. Japan International Cooperation Agency (JICA) made this fish market a reality with an investment of 7.9 million dollars. Strict Japanese supervision was held during the construction. The Fish Market in Panama City was inaugurated on Valentines, the 14 of February of 1995.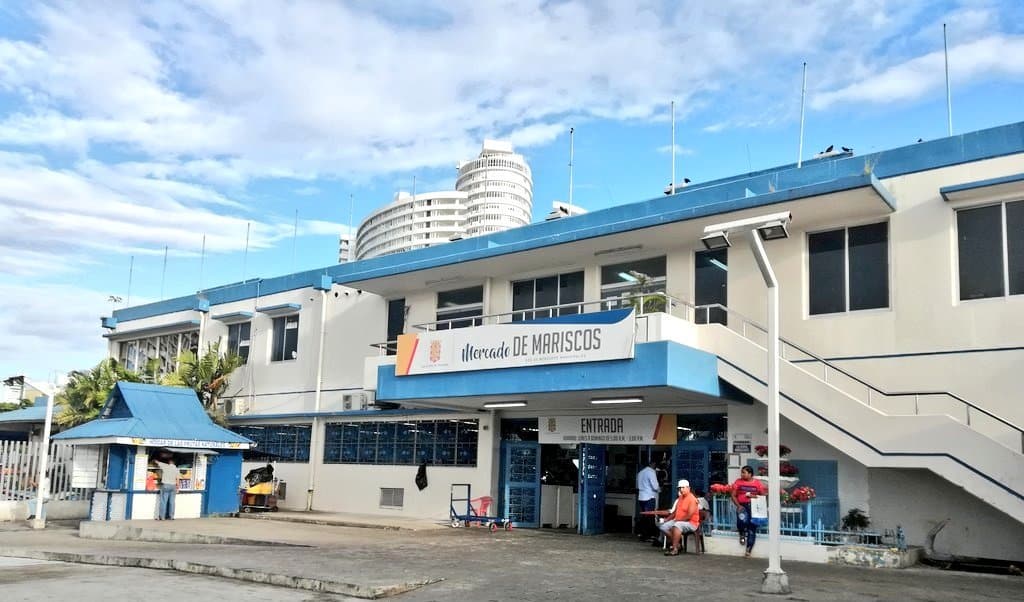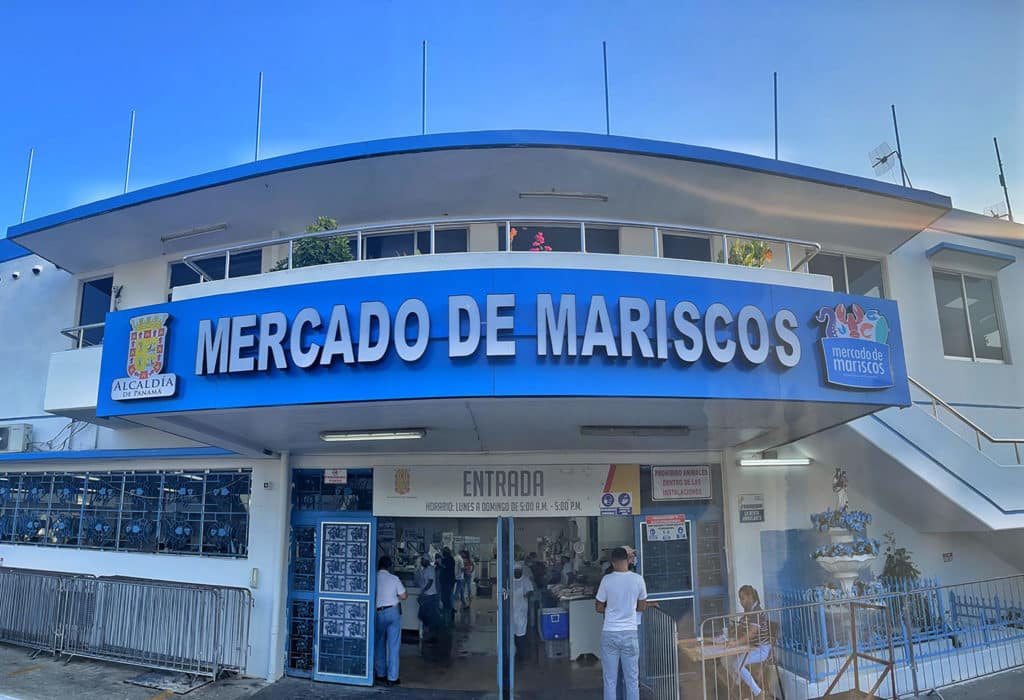 In 2010 when the Cinta Costera or Avenida Balboa was expanded, there was the need to remodel the Fish Market in Panama City and build new parking spaces. The actual municipality of Mayor Fabrega wanted to expand and renew the market, but his approval rating is too low to be able to justify any project without criticism from the general public. However, it would be quite beneficial to improve the traffic flow along the area which can get congested.
Buy or Eat Seafood
Panama is mostly coast along the narrow isthmus. As a country we are very blessed to have amazing seafood and fish. The Fish Market in Panama City has two sides. The left side is where clients can purchase fresh catches. This part of the market opens quite early, around 5 a.m. every day. Those going at that hour will see fishermen coming in with their overnight catches. It closes in the afternoon at 5 p.m. but there will be very little left for those who go that late! Every third Monday of the month the Fish Market in Panama City closes for deep cleaning.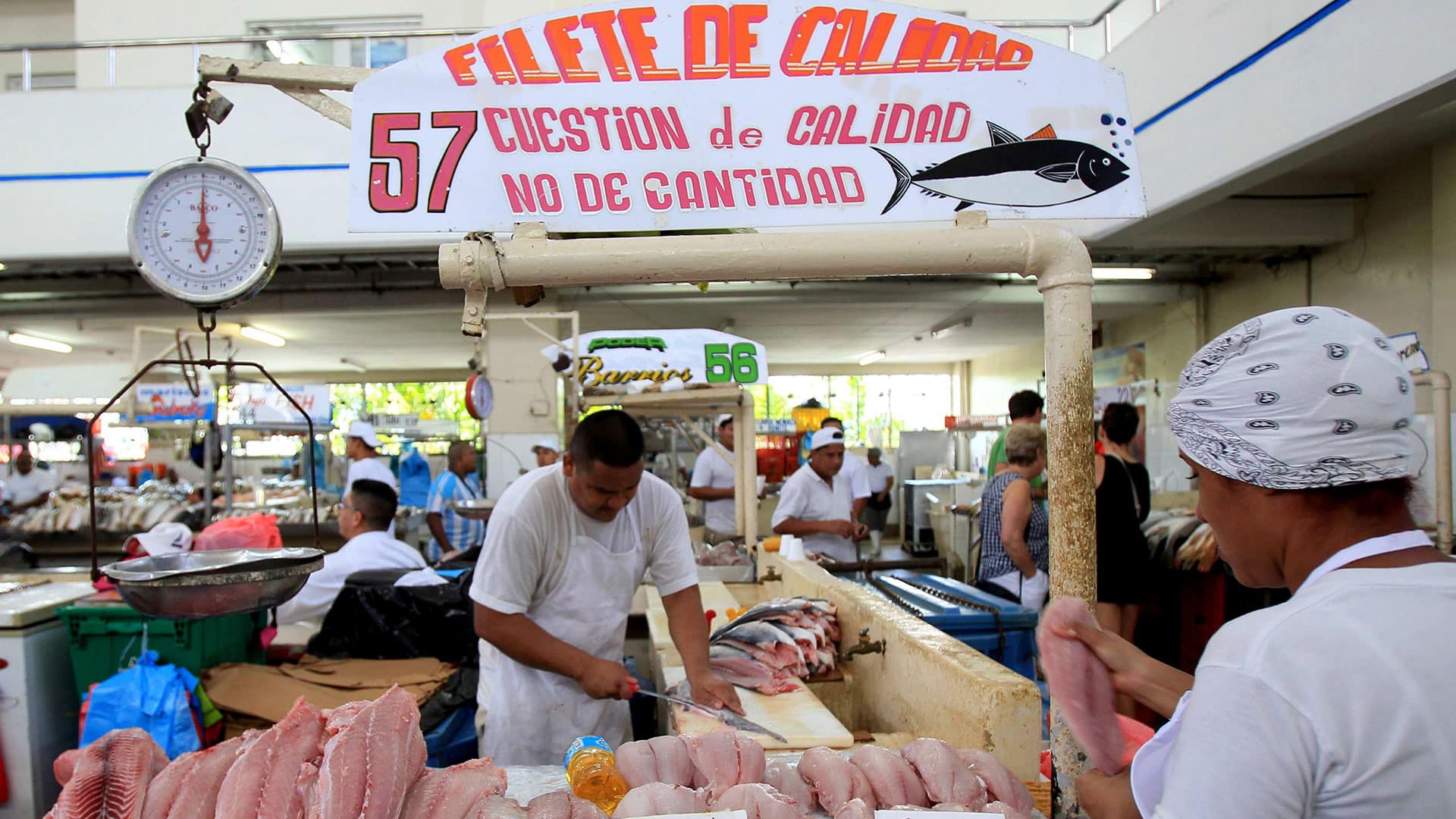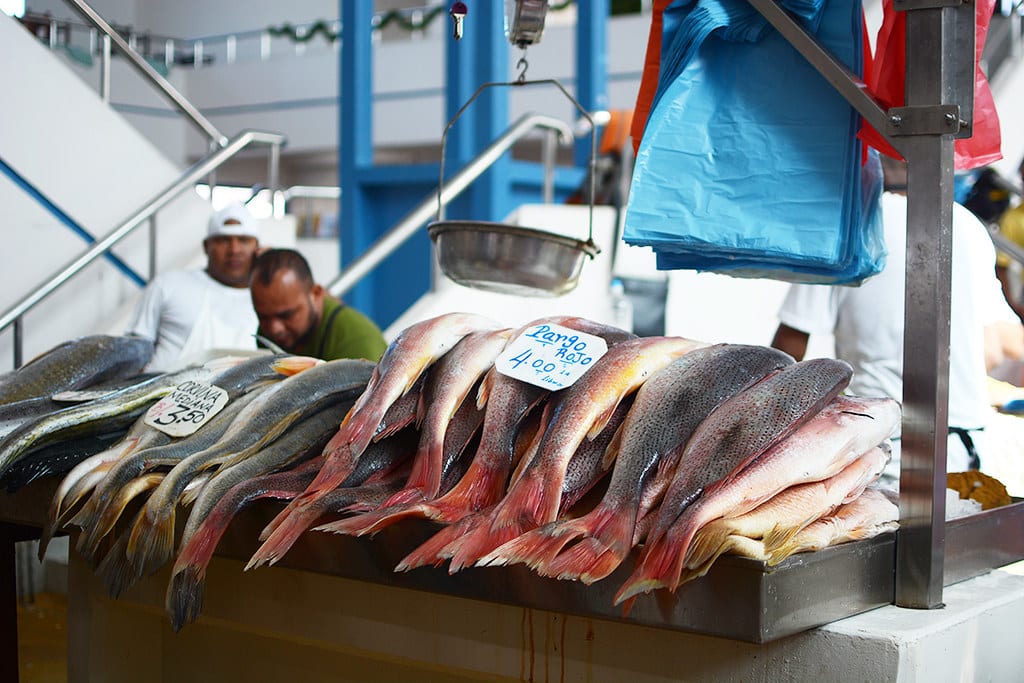 As you enter there will be a very pungent fish smell that overpowers your senses, bear with it as you will get used to it. The market has good refrigeration systems. Fish and seafood are placed on ice or in refrigerated counters. Expect to find corvina or sea bass (local favorite white fish), red snapper, amberjack, wahoo, rooster fish, maki maki, conch, squid, lobster, crab, blue marlin, shrimp, prawns, octopus and so much more! Bring cash to buy since most places in the Fish Market in Panama City do not accept credit cards. Some businesses accept Yappy transfers. You can ask the people at the stands to clean the fish if you do not want to go through the trouble.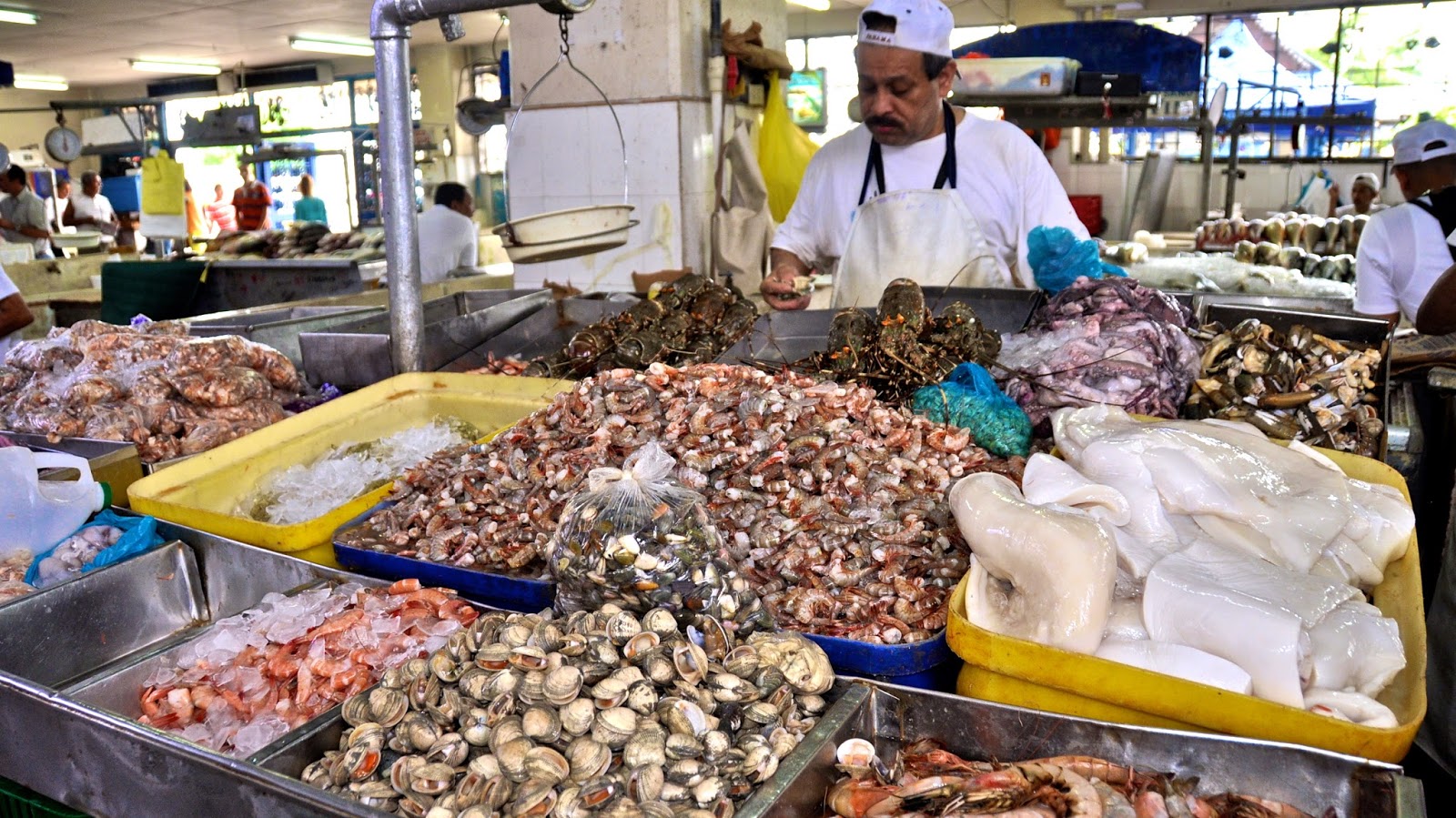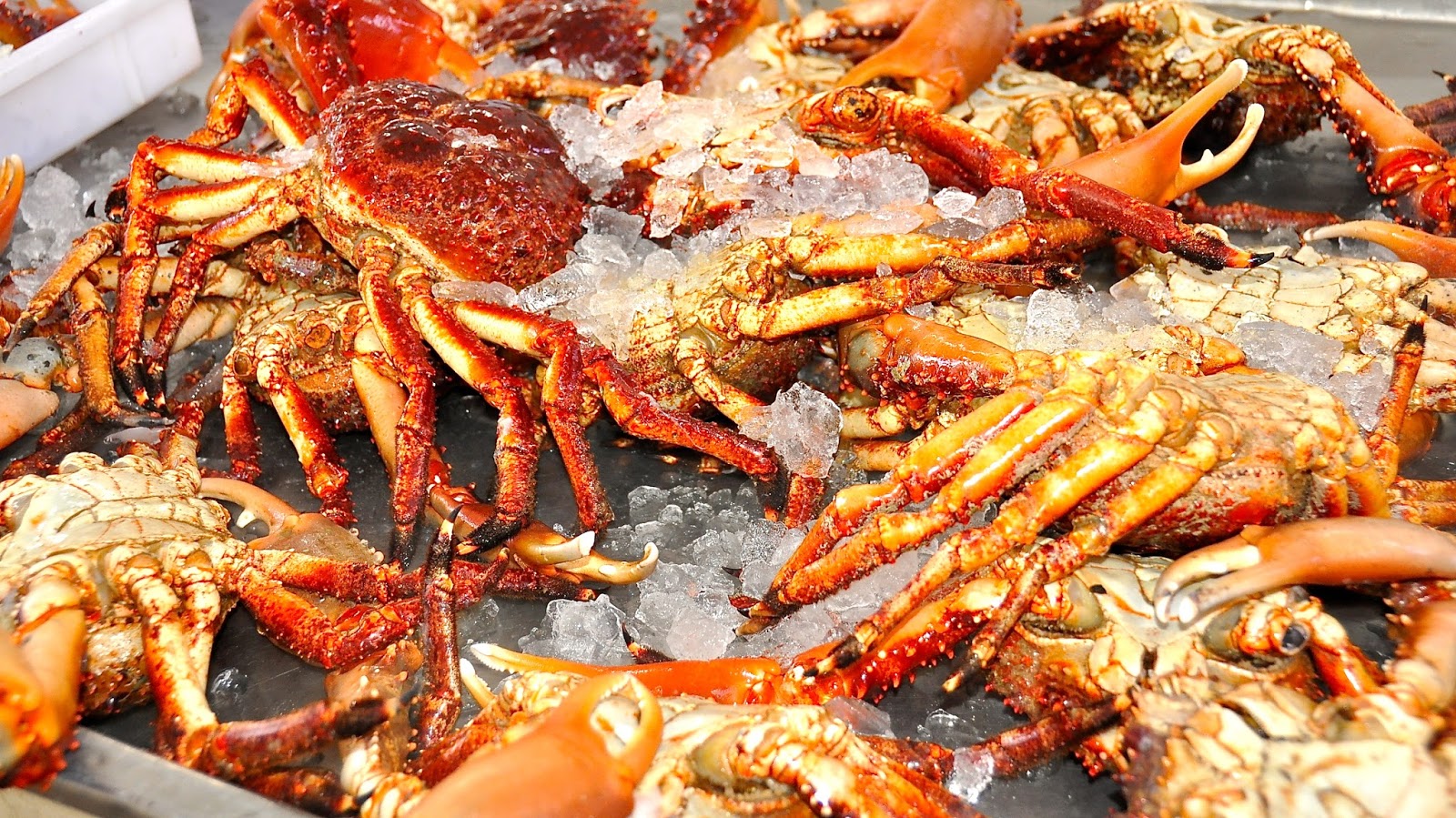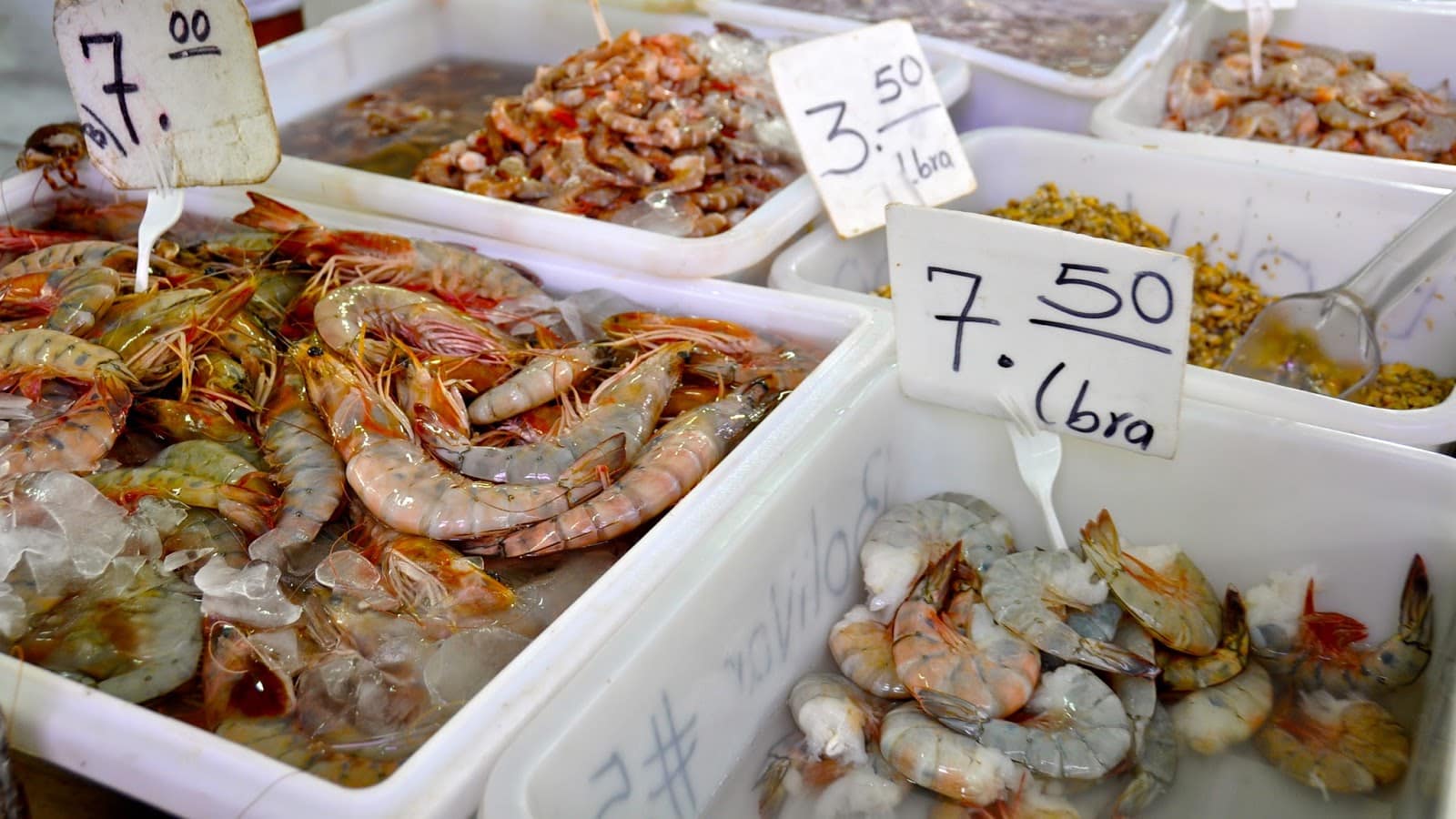 Most tourists are probably not looking to buy fresh fish or seafood unless they are staying in a vacation rental in Panama City and can cook their meals.
Try the ceviche which is a local favorite. Options include corvina, shrimp, octopus, lobster, conch, and mixed. This is cooked in lemon juice with onions and eaten with saltine crackers or patacones which are fried plantains. Ceviches are served in disposable cups with prices starting as little as $1. Most restaurants on the ground floor serve similar options and there are a few nearby like La Bendicion. Some restaurants have pushers that can be a bit annoying trying to get tourists and locals to come sit at their stand area.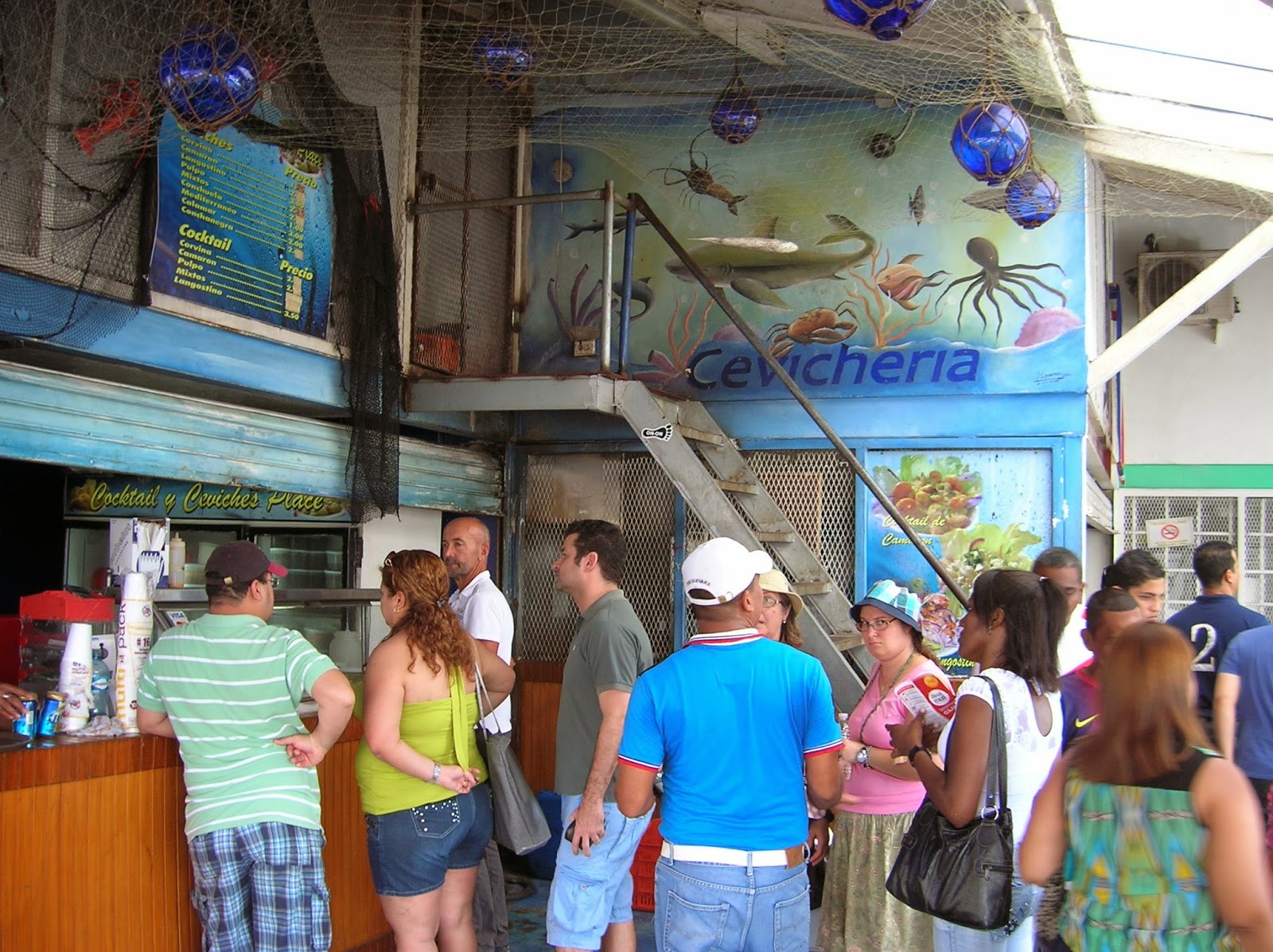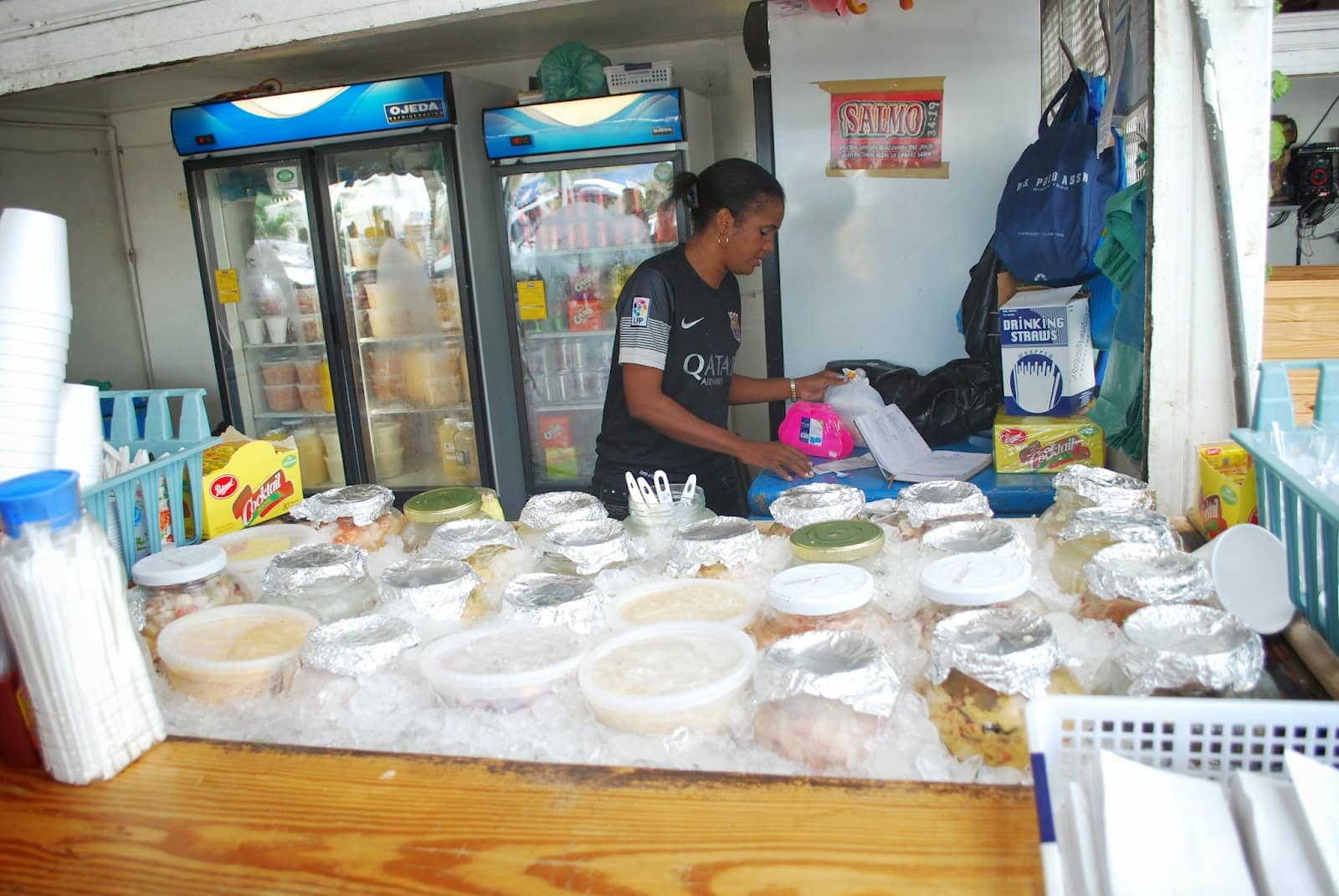 Restaurants serve more than ceviche. One of the local favorites is fried red snapper. Visit after 4 p.m. to eat since the crowds buying fish have already left and the afternoon is starting to cool down as the sun starts to set. Restaurants in the Fish Market in Panama City start booming with music such as salsa, merengue and reggaeton and the environment gets energized. There are fancier restaurants on the second floor of the market.