Lula Casco is probably the only Kosher restaurant in Casco Viejo. This restaurant offers Israeli street food cooked by Chef Ayelet Vahnish Gal. If you have visited this place before, it is important to note that they moved at the start of 2022 to the ground floor of University Club in Calle 1 west. This place is very close to Las Bovedas and the Plaza de Francia.
Expect to find many books on the walls of this Israeli restaurant in Panama City. Their concept is for guests to be able to read a book while they enjoy a nice cup of coffee. However, some of the books are in Hebrew so some guests may have trouble reading! Books are set up on colorful wooden shelves on the wall behind wooden tables. There is also a mural displaying an interpretation of Panamanian culture with a red devil bus full of women dressed in the pollera, congo, Embera, Guna and Ngäbe dresses behind the Bridge of the Americas and skyscrapers.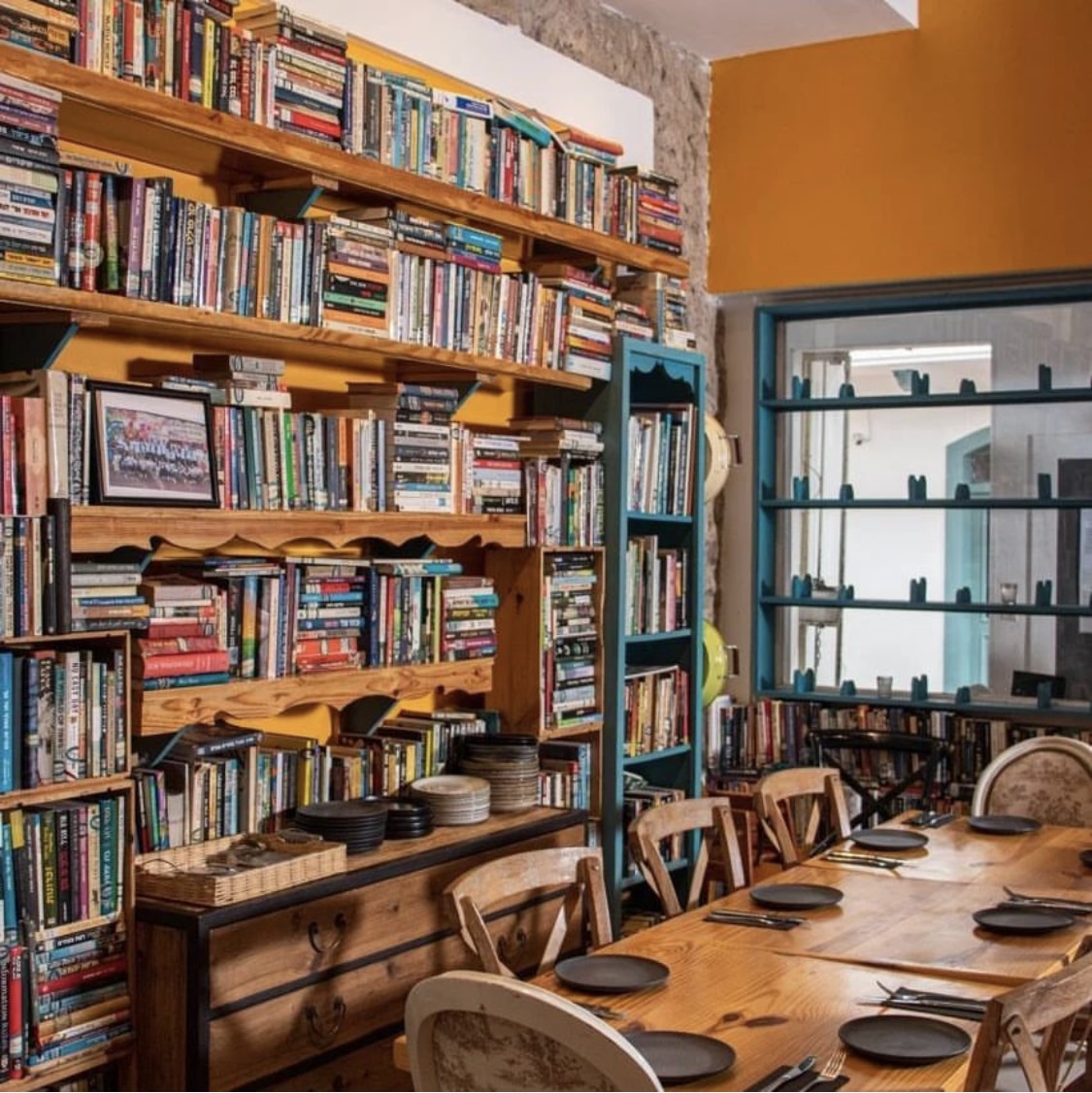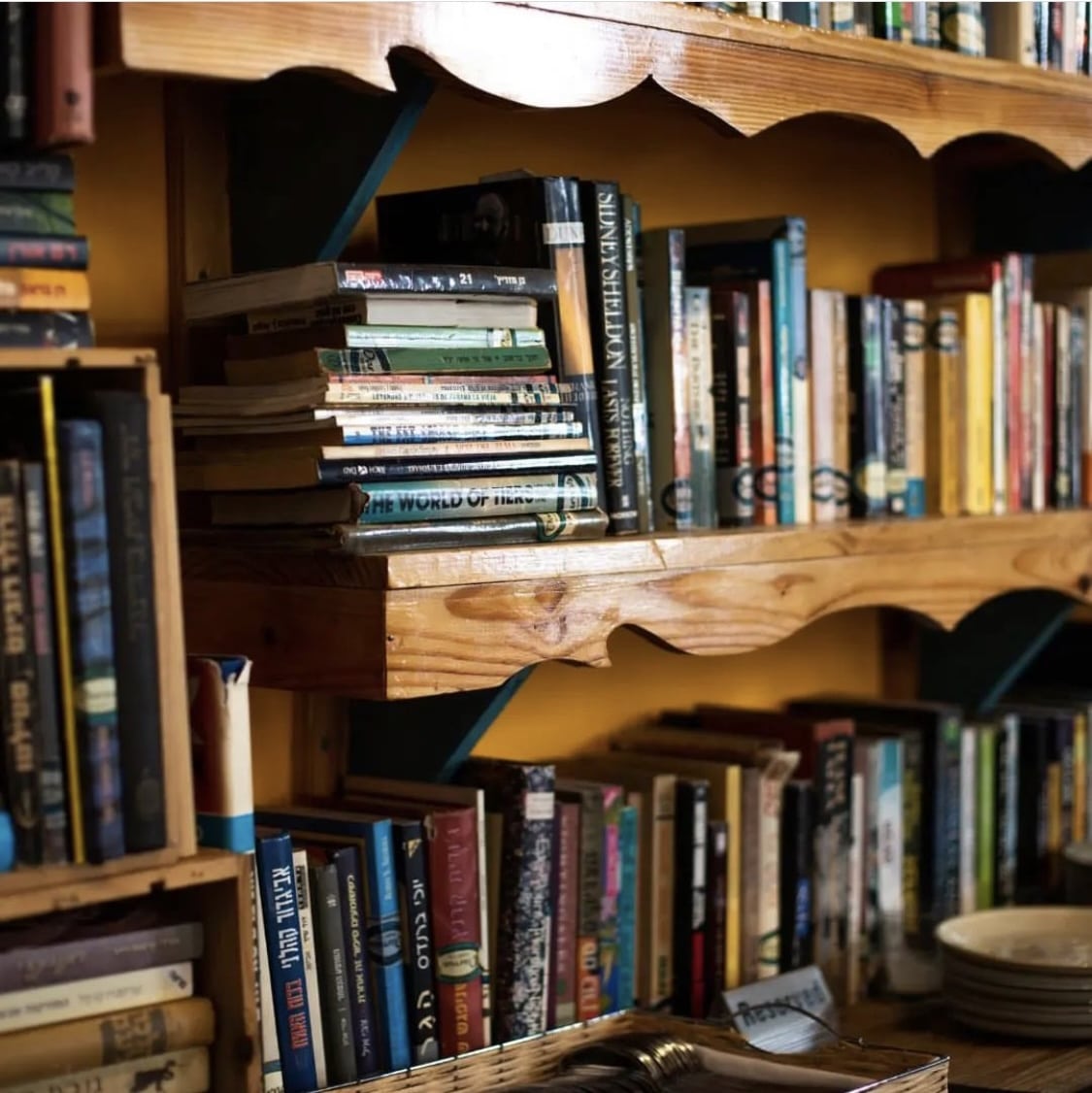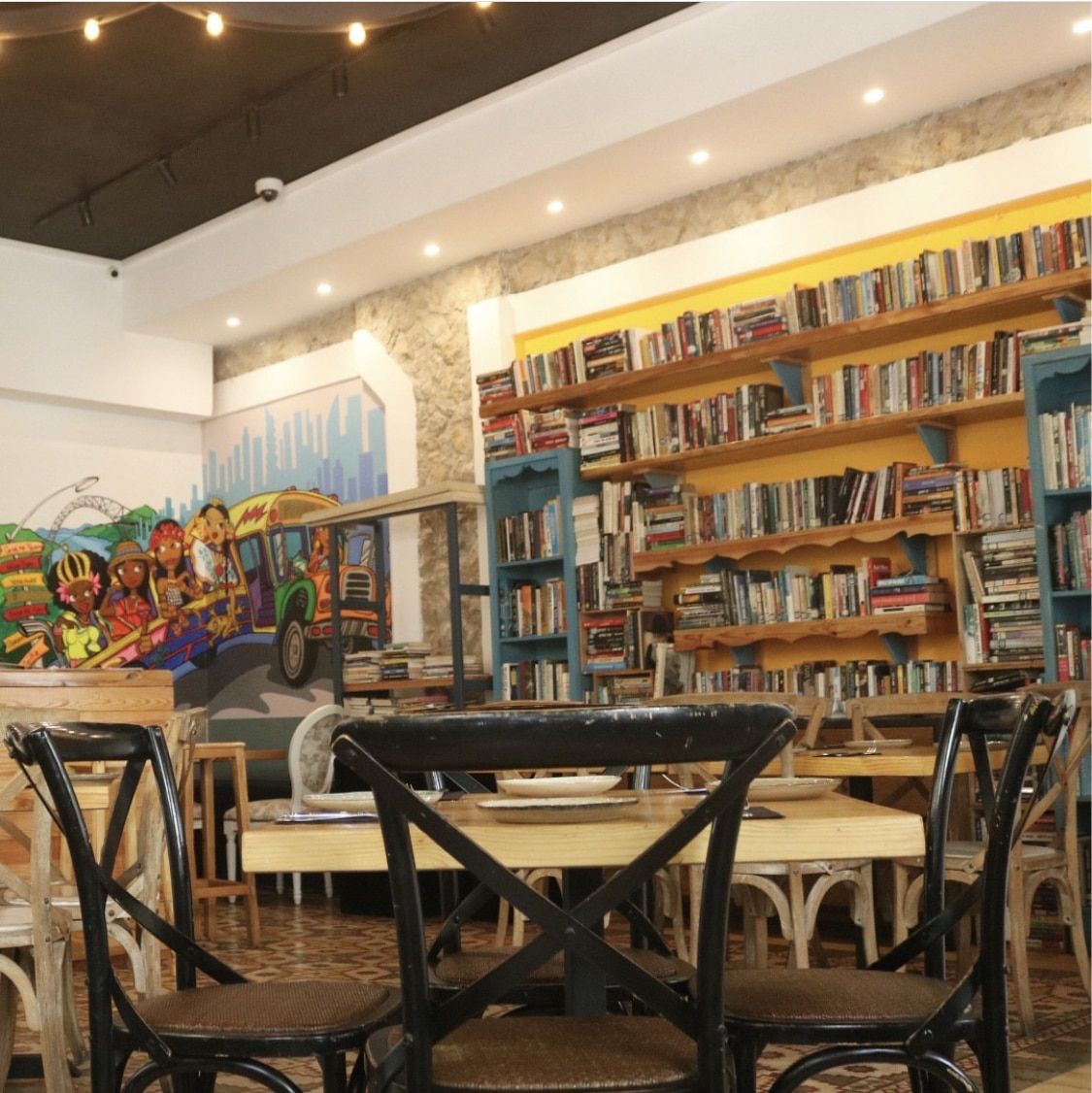 It should come as no surprise to find Israeli food in Panama. Panama has a huge jewish population, as well as Israelis who mostly live where I live, between Pedasi and Playa Venao. Lula Casco is open from Sunday through Wednesday from noon to 10 p.m. Thursday from noon to 11 p.m. and Saturday from 7:45 to 11 p.m. It is closed on Fridays and during the day on Saturday as it follows the Shabbat. It is a small place so it is best to make reservations.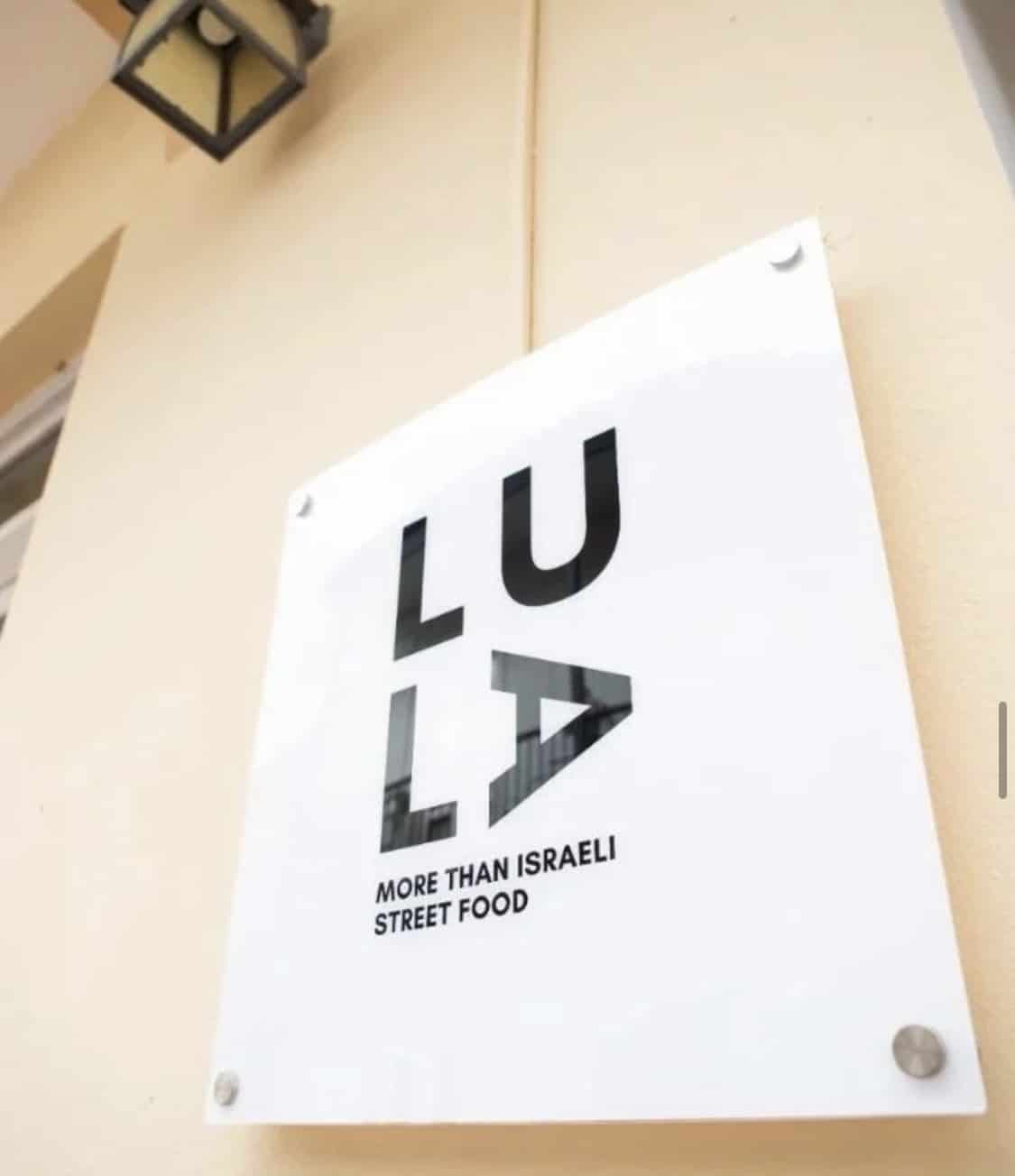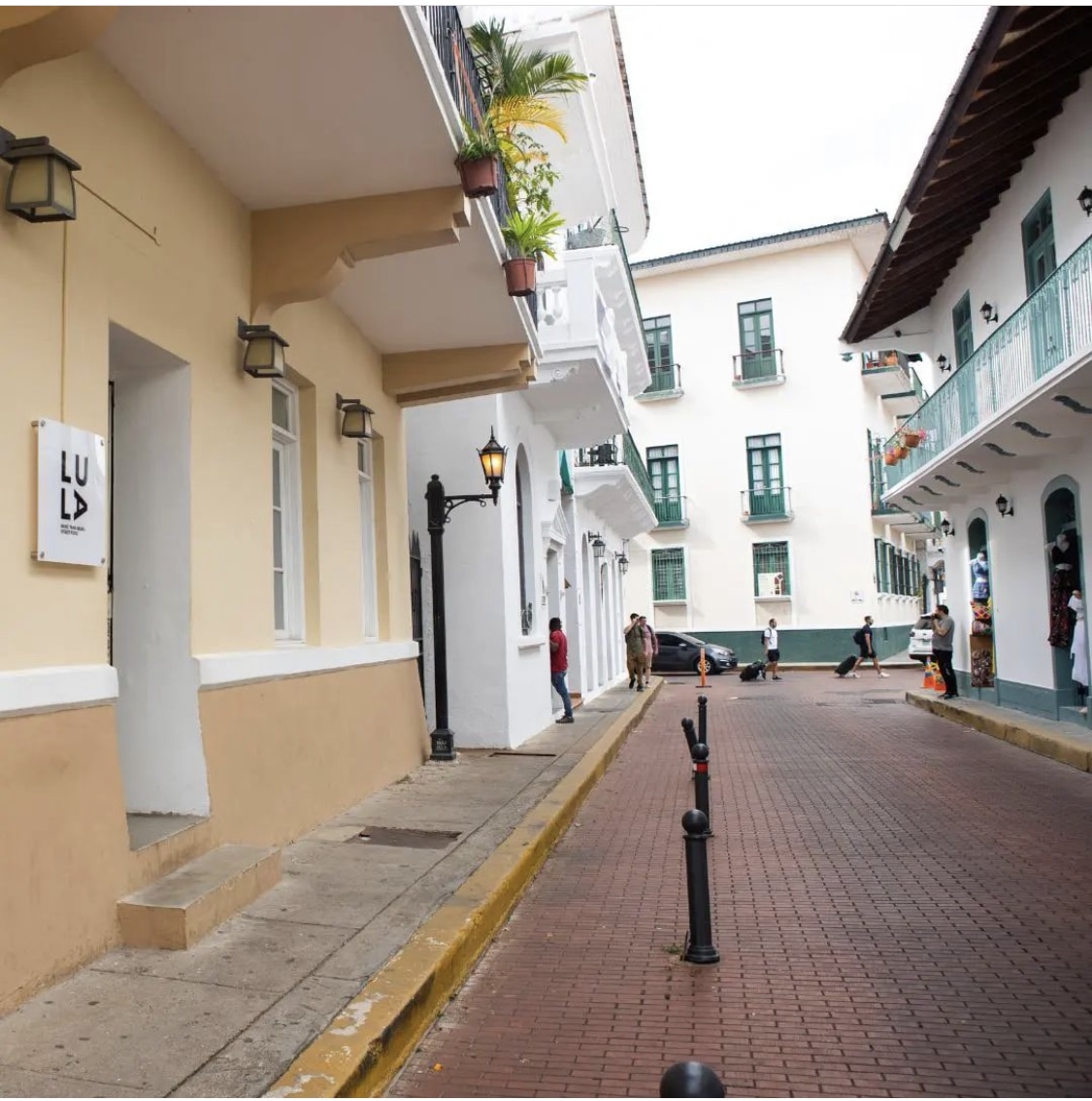 Lula Casco Street Food
The slogan for Lula Casco is more than Israeli street food. The menu is a fusion of Israeli food with a Latin flare. It is also one of the best restaurants for vegetarians in Casco Viejo.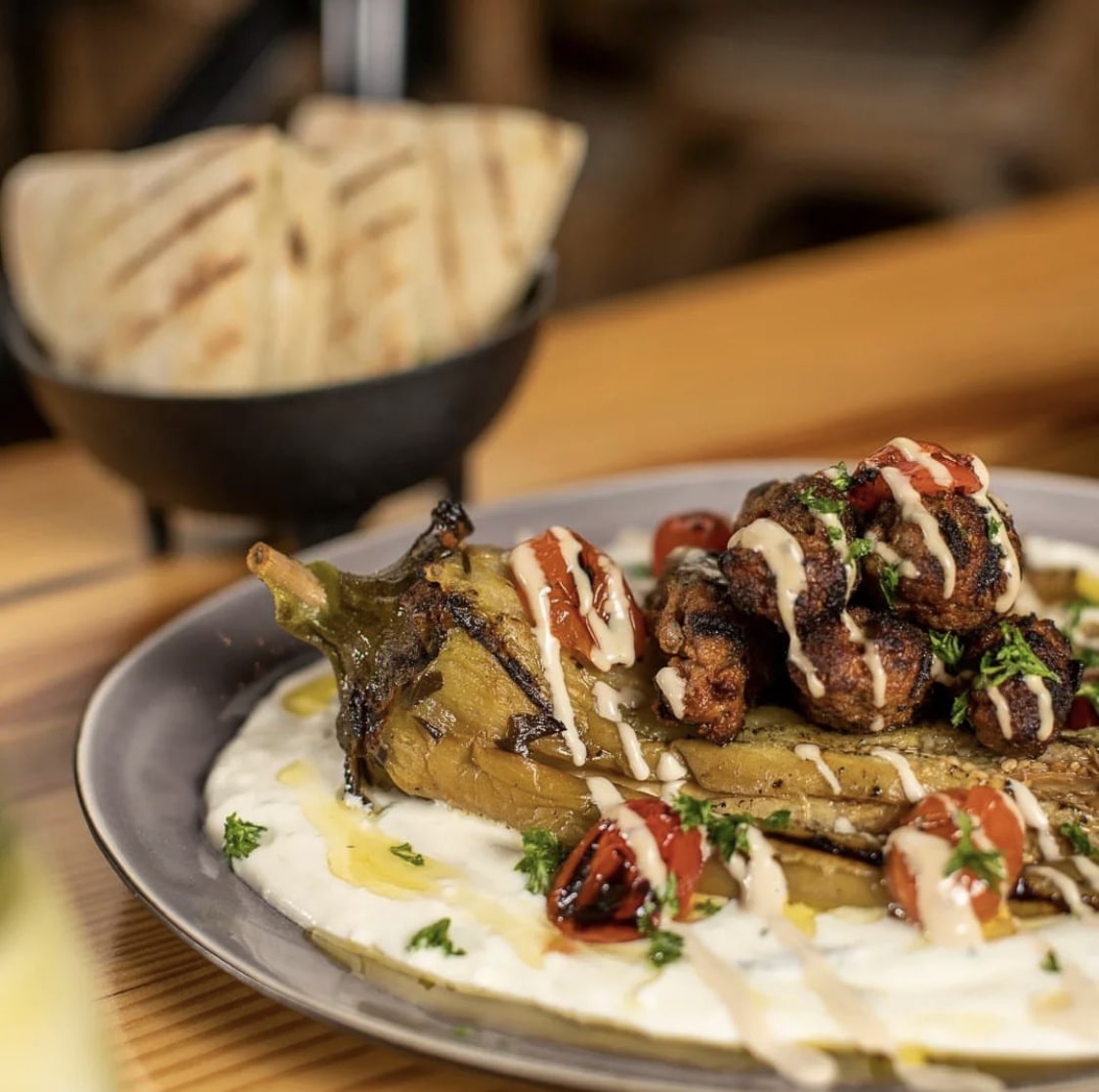 If you are going with friends or simply want a small snack then there are plenty of starter options on the menu. The spicy yucatones include both fried yuca (cassava) and plantains with a hot tartar sauce. There are also fried sweet plantains with spicy sauce or fried battered pickles with a sour and spicy sauce. Hot dogs in a blanket may be a good option for children. There are also shawarma chicken and corn empanadas with tahini sauce.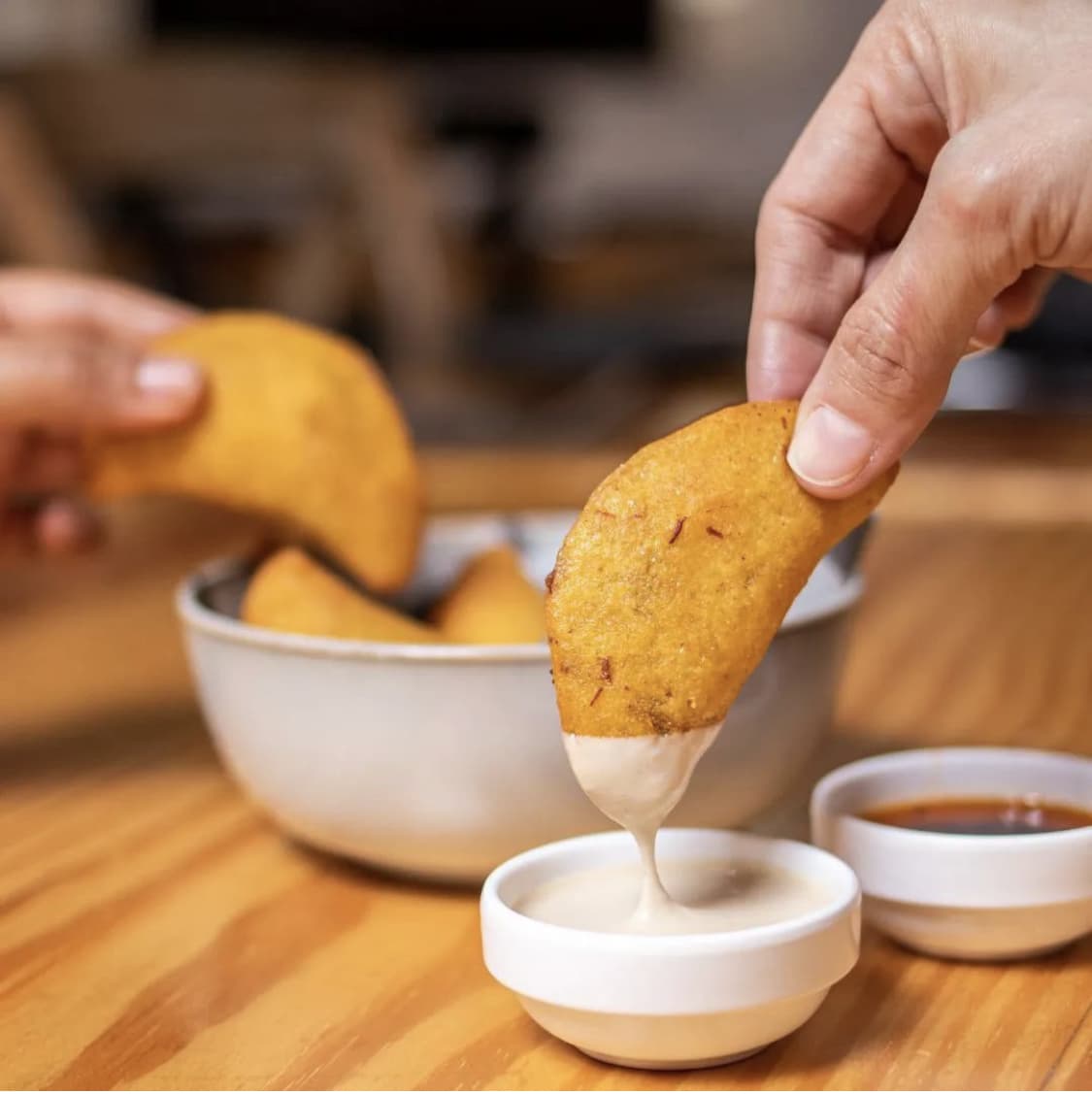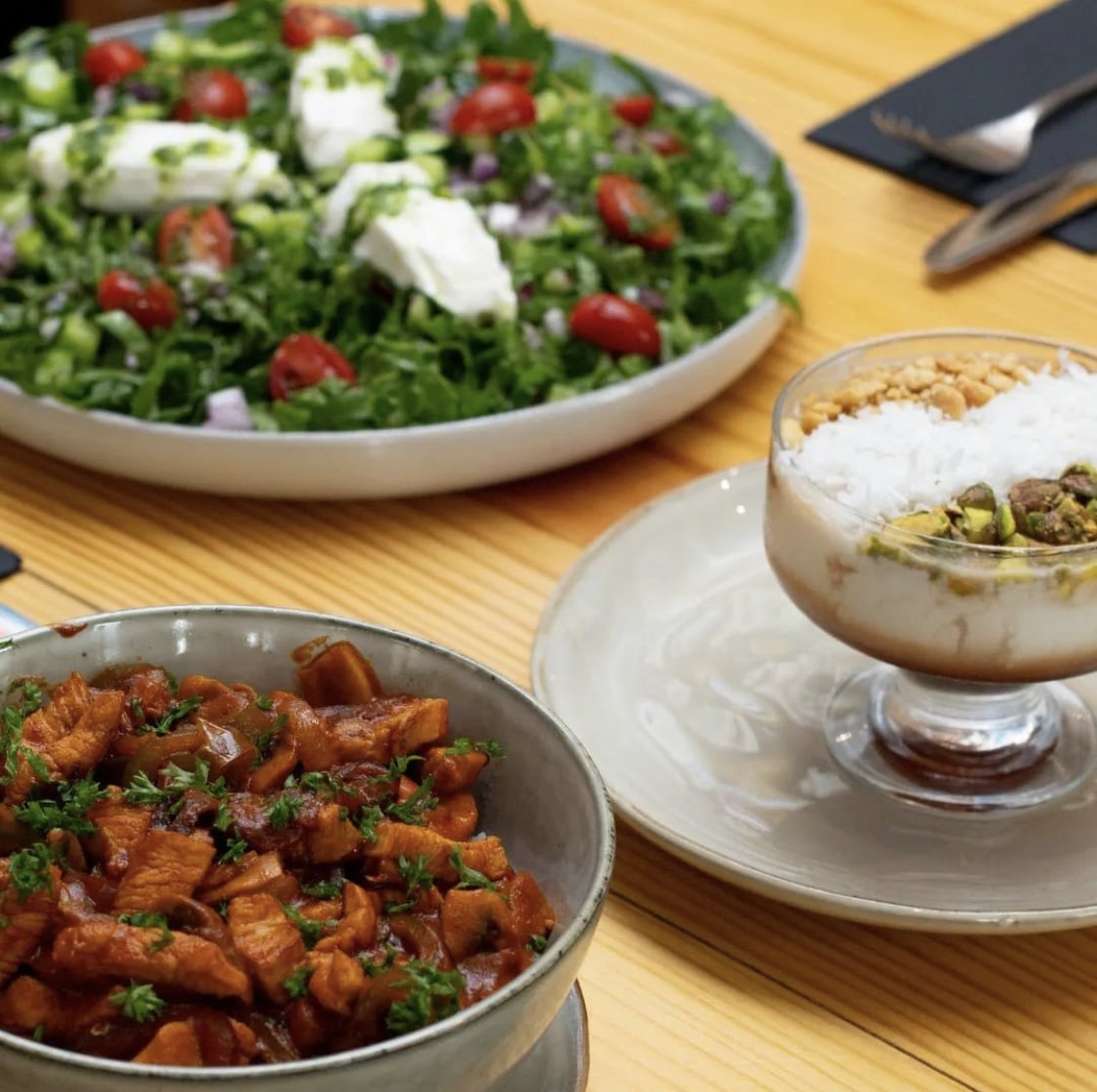 The Mediterranean salad is done in an Israeli style with labneh cheese. There is also an order of vegan labneh cheese with carrots or grilled eggplant tartar with tahini and tomato sauce which are ideal for vegetarians. If you can't choose what to order then get a plate to share that includes a few of the starter options.
Main dish menu has quite varied options. For meat lovers there is the grilled skirt steak with chimichurri fries, and the meat kebab with grilled eggplant, tahini and labne. There are also gnocchi with rib eye and teriyaki sauce. There is a vegetarian gnocchi option with vegetables and garlic. Lula's burger is made with rib eye and sour dough bread and there is also a double burger with two meat patties.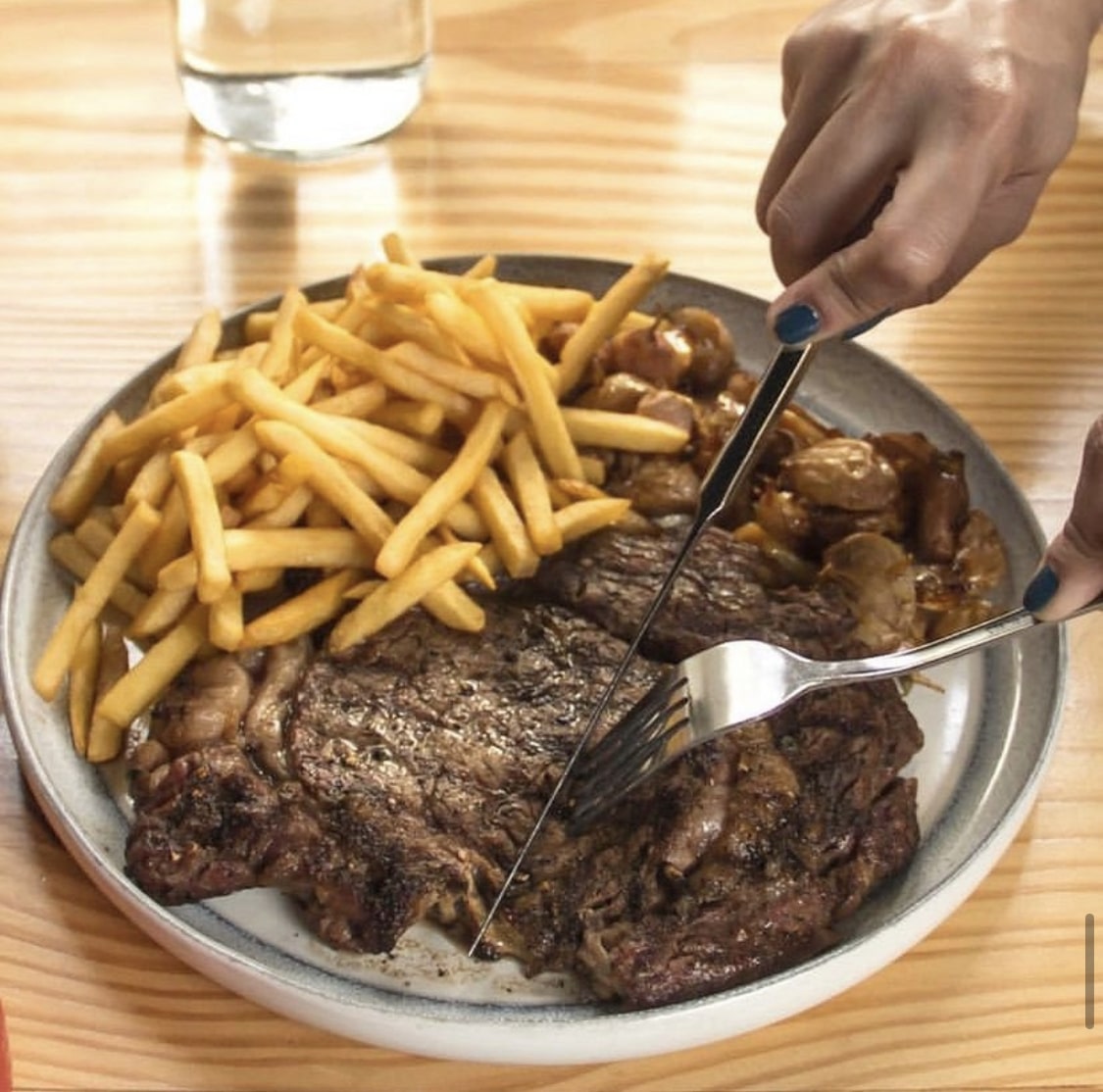 The menu at Lula Casco has plenty of chicken options including chicken strips, chicken curry with green curry and white rice, chicken teriyaki with peanuts and white rice, and chicken kormah which is done with an Indian sauce served on white rice. There is also a green salad with chicken and other vegetables.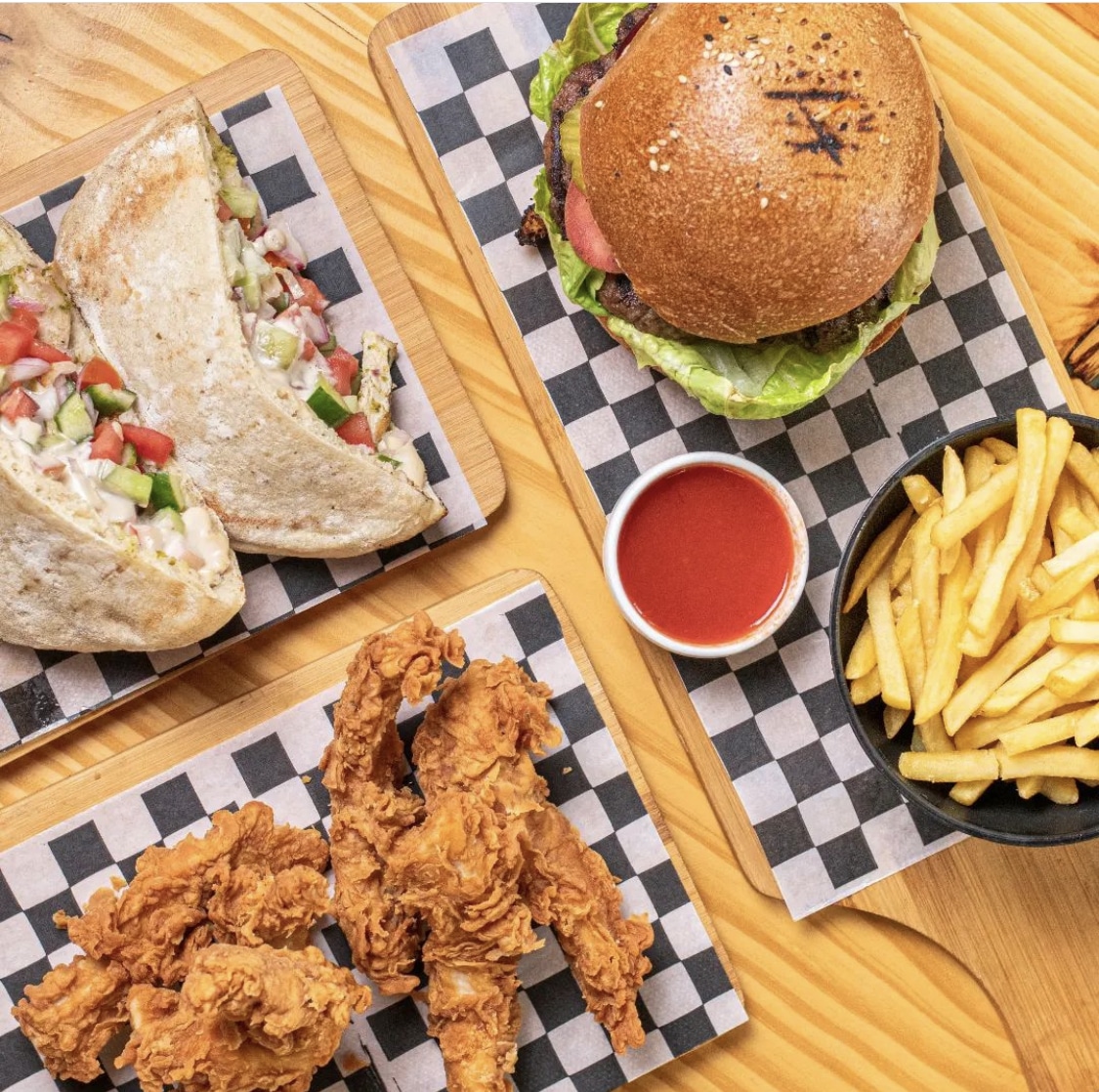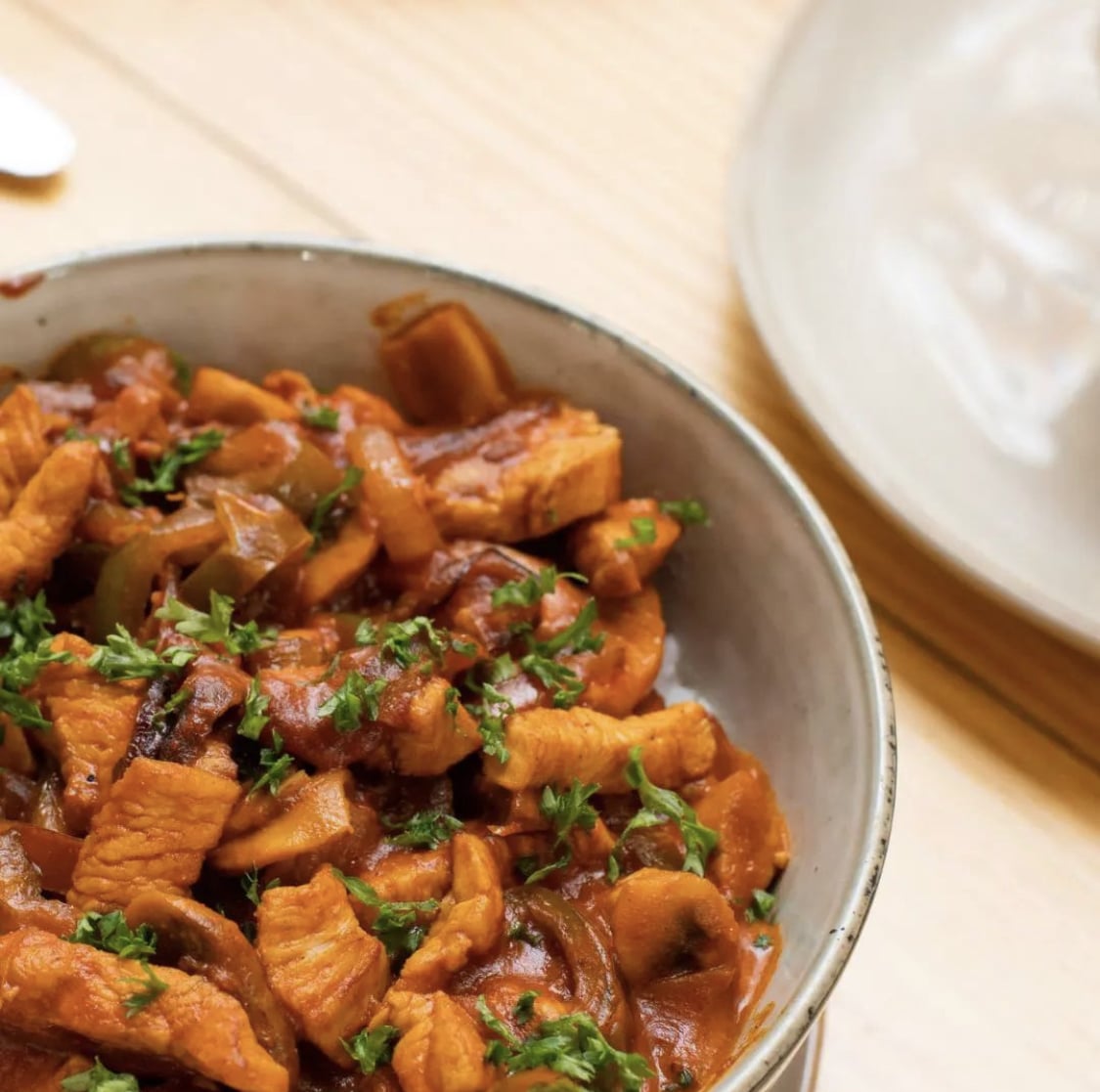 Lula Casco has plenty of options of hummus like the hummus chipotle with steak, avocado and pico de Gallo. The hummus kebab has meat as well with grilled tomato and onions, while the hummus shawarma includes chicken. Spicy hummus has tahini and a spicy tomato salad while hummus falafel brings falafels. Finally the hummus sabij has fried eggplants, pickled onion, Israeli salad and fried hard boiled egg. All hummus options in Lula Casco come with pita bread.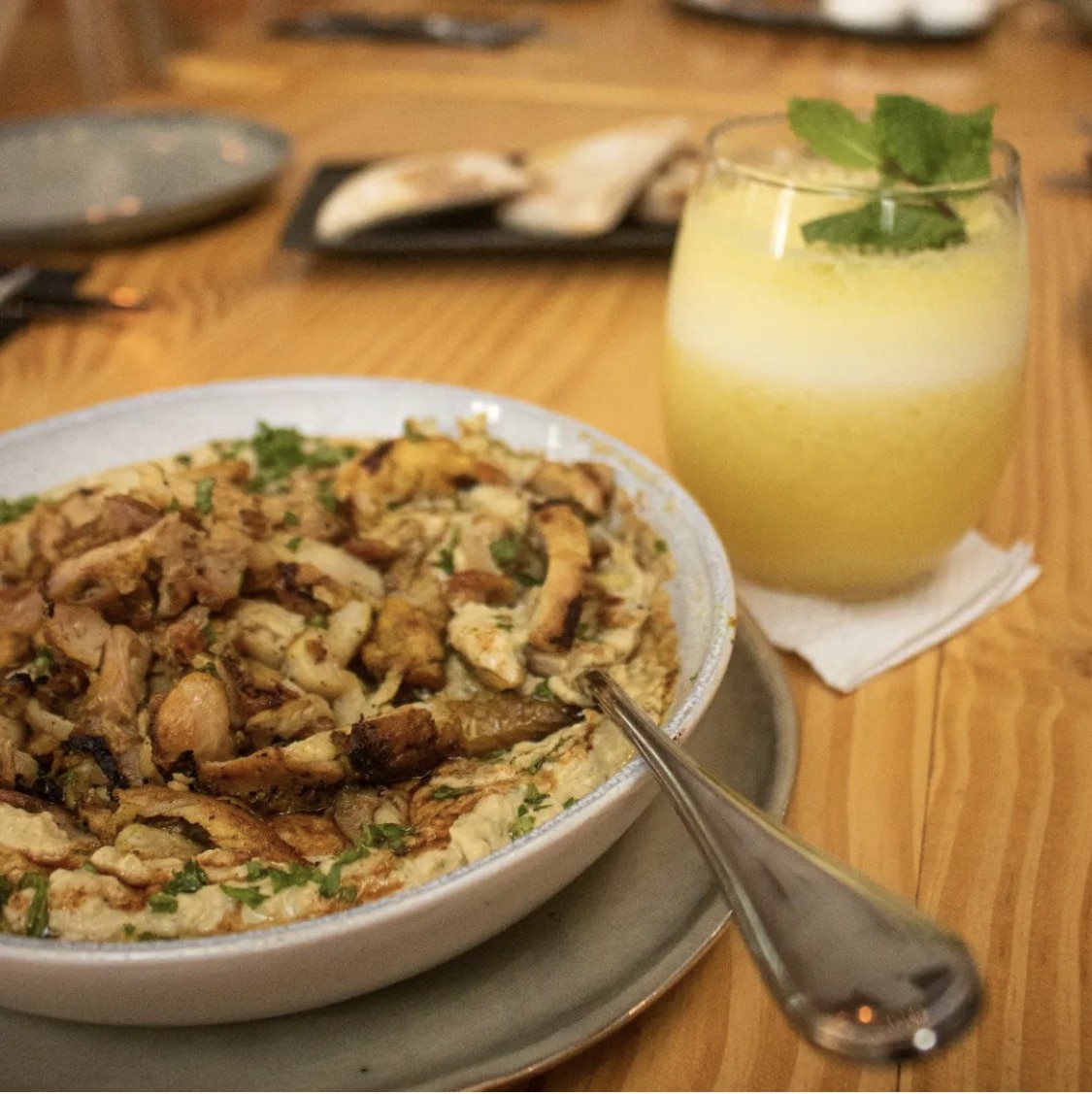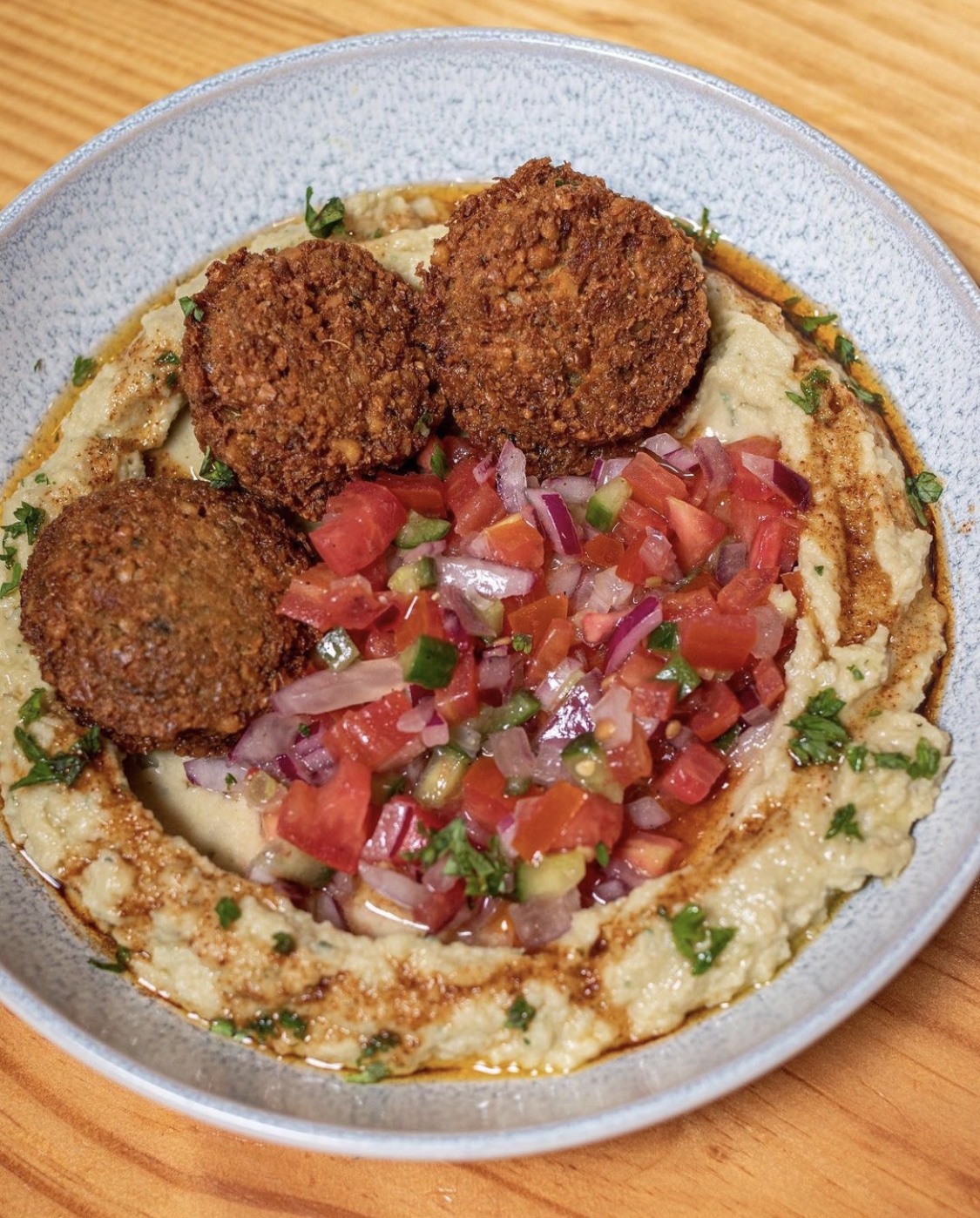 There is also a large list of pita specials at Lula Casco. Vegetarians can have the pita eggplant with vegan cheese or the pita falafel with tahini and coleslaw. Chicken options include the chicken shawarma with lamb fat and coleslaw salad, grilled chicken with tahini, and the chicken chipotle pita with avocado. There is also a chipotle skirt steak pita option. The pita schnitzel has tomatoes, lettuce and chimichurri mayo. Pita arias has meat kebab with tahini while the pita French roast has shredded French roast and red onions. Finally, there is the pita ropa vieja with fried plantains.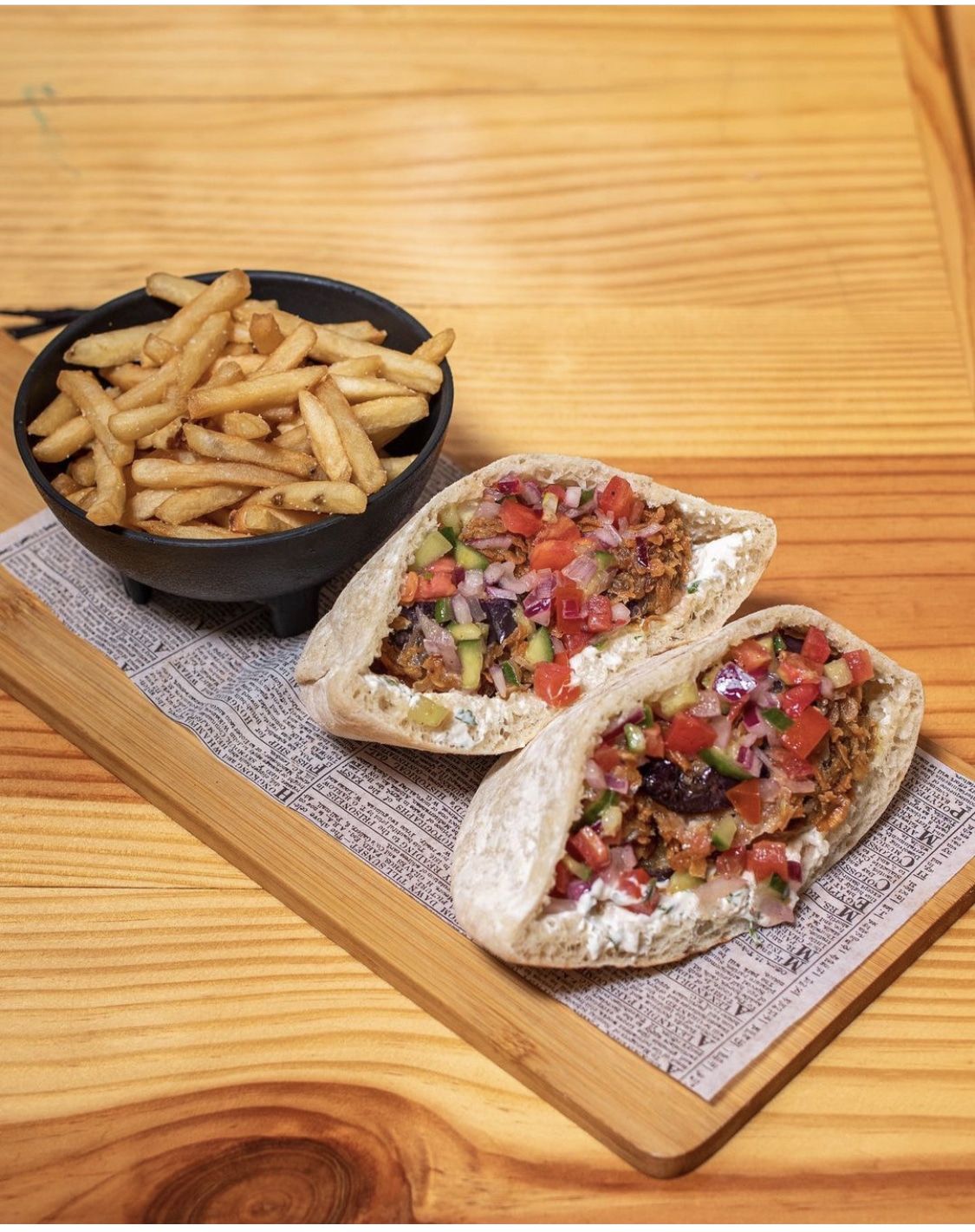 Luna Casco has a few ways of drinking coffee including an almond capuchin, almond latte, almond macchiato, expresso, and Turkish coffee. They also have mint tea, natural fruit juices, beers, wine and sangria. For desert you can get a brownie, choco halva or malabi.