Switzerland, my other country, is known for its chocolate. However, cacao is not native to Europe. It is said to have started in Mexico and Guatemala. Panama is a great producer of cacao (even though we are more known for coffee). Those who want to learn more about the history of cacao and production of chocolate should visit I Love Panama Chocolate.
I Love Panama Chocolate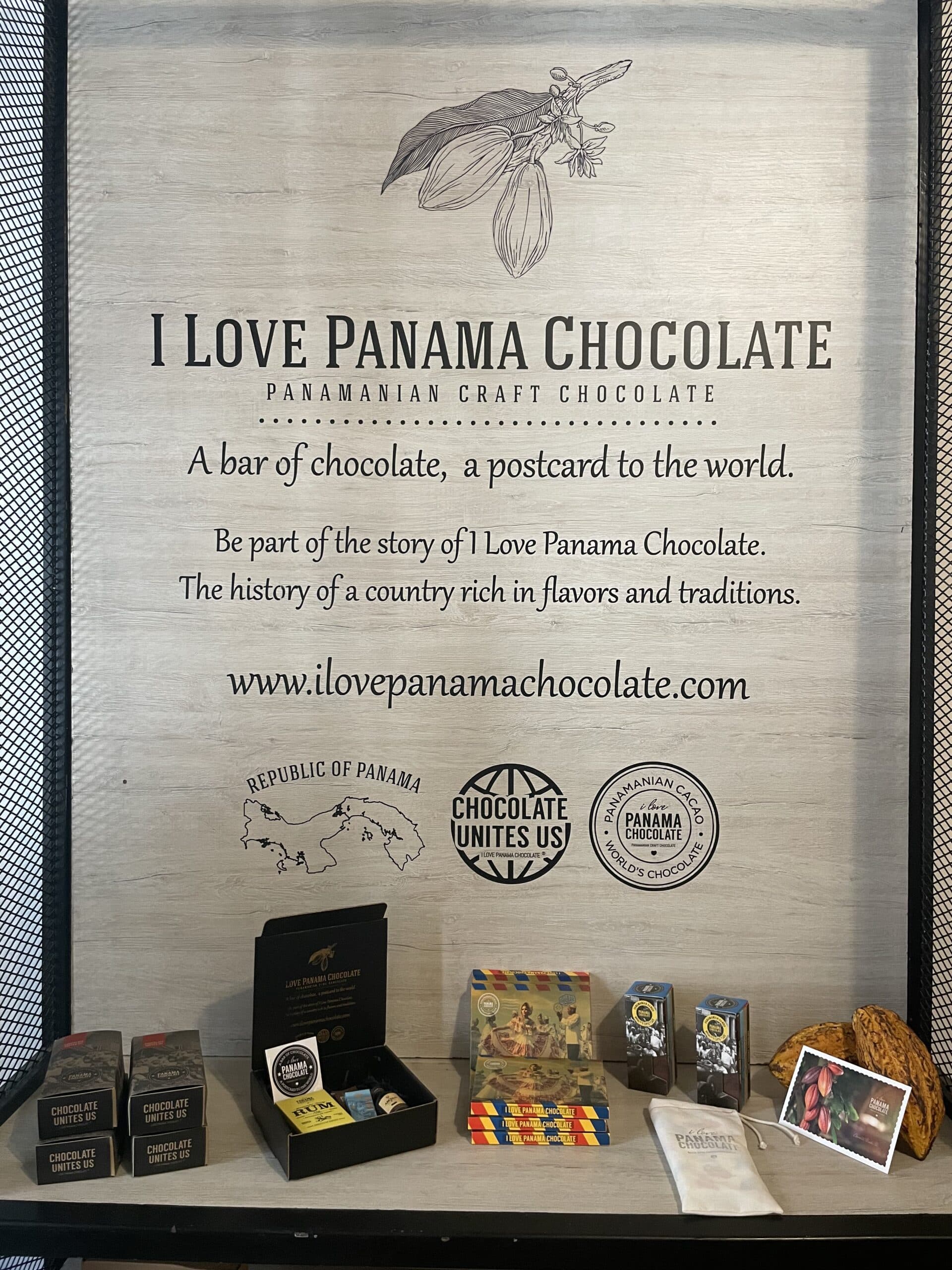 I Love Panama Chocolate was previously doing their chocolate tours and tastings in Costa del Este. They just moved to Casco Viejo, taking over a building located in calle 5 by the beach right in front of the luxurious Santa Familia building. I met Jaime, the owner, many years ago and he has invited me to many of his events including a chocolate and rum tasting in Hacienda San Isidro of Rum Abuelo. I went to visit him on a Sunday when visiting the city to learn about his plans for the place.
They are always coming up with new varieties of chocolate. Jaime even told me they made a titi shrimp chocolate bar which was smoked in nance firewood. I Love Panama Chocolate has between six or seven regular flavors. They always introduce specials for Christmas and Valentines. The last specialty chocolate they elaborated was dedicated to Panama's Carnivals which was called "murga" which is a type of street band. It is a mixture of white and dark chocolate because he says it's an event where everybody mixes together. This chocolate has the essence of brandy and caramelized balls which explode when they reach your lips simulating fireworks.
Chocolate Museum in Panama
The bottom of the building will become the chocolate museum of Casco Viejo where the culture of cacao and indigenous chocolate will be showcased. Jaime wants people to know that chocolate is from our region of the world. Indigenous people of the area were consuming cacao way before the arrival of Christopher Columbus.
Chocolate Making Tour in Panama
I Love Panama Chocolate bars have themes that narrate the culture, traditions and history of Panama. They are designed in a way that they are like a postcard where they have information in the back in Spanish and English. One talks about the independence of Panama, while another talks about the Baru Volcano which is the highest point in the country.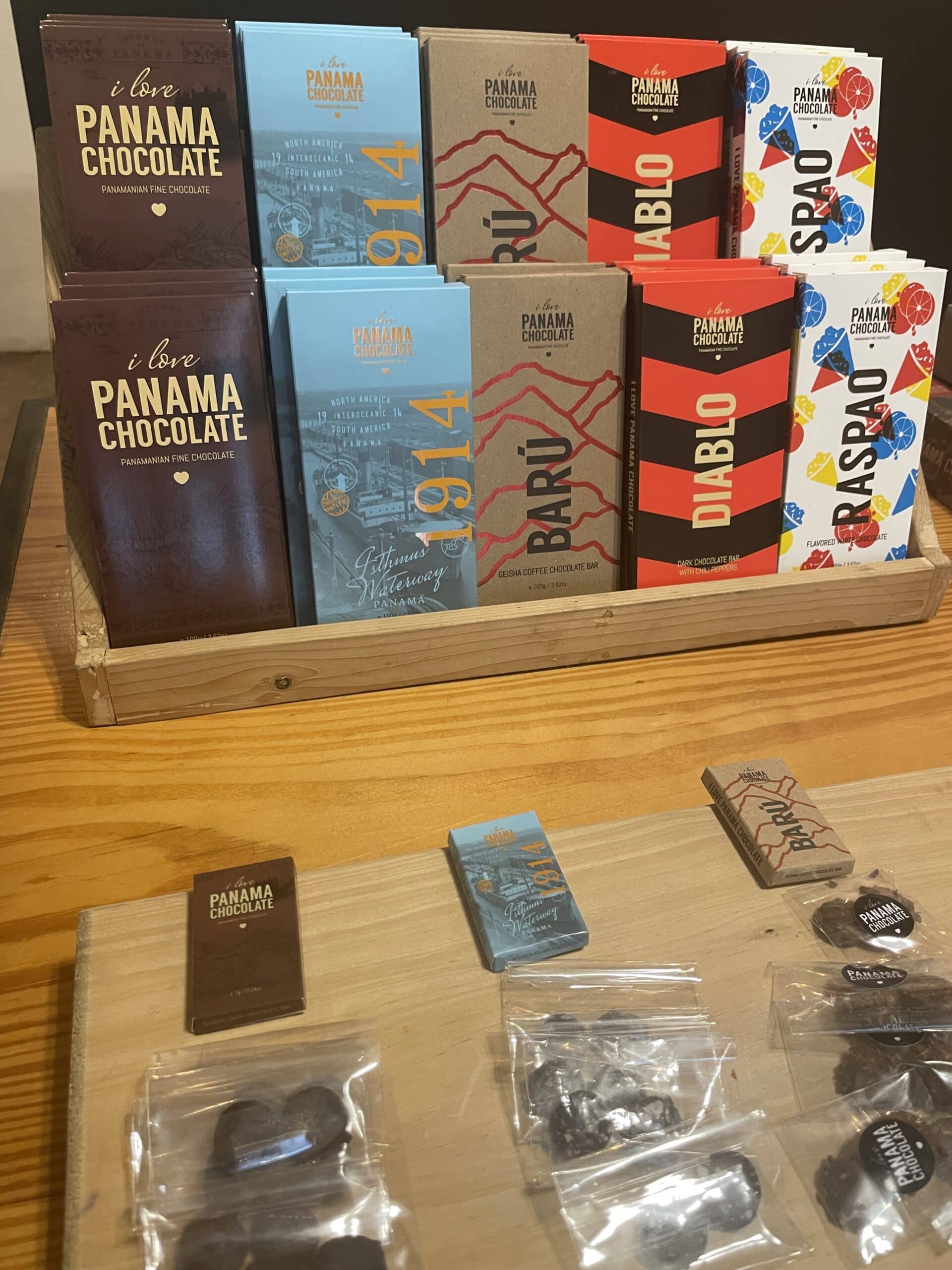 It is not only a tasting of chocolate in the I Love Panama Chocolate tour. Every time you taste one of the chocolates they make there is a story to be told about the packaging and flavor. Baru chocolate bar talks about the highlands of Panama and it is a milk chocolate with the world famous Geisha coffee. Milk and coffee both are products of this region of the country.
The second part of the tour takes you into the actual laboratory where cacao is explained. A cacao pod is opened for participants to taste the seeds before any type of process. For most foreigners this is the first time they have ever seen or tasted a cacao pod. Then the participants will try the roasted seeds so they can compare the difference. Roasted seeds are called cacao nibs. Here you can start to taste the base of chocolate.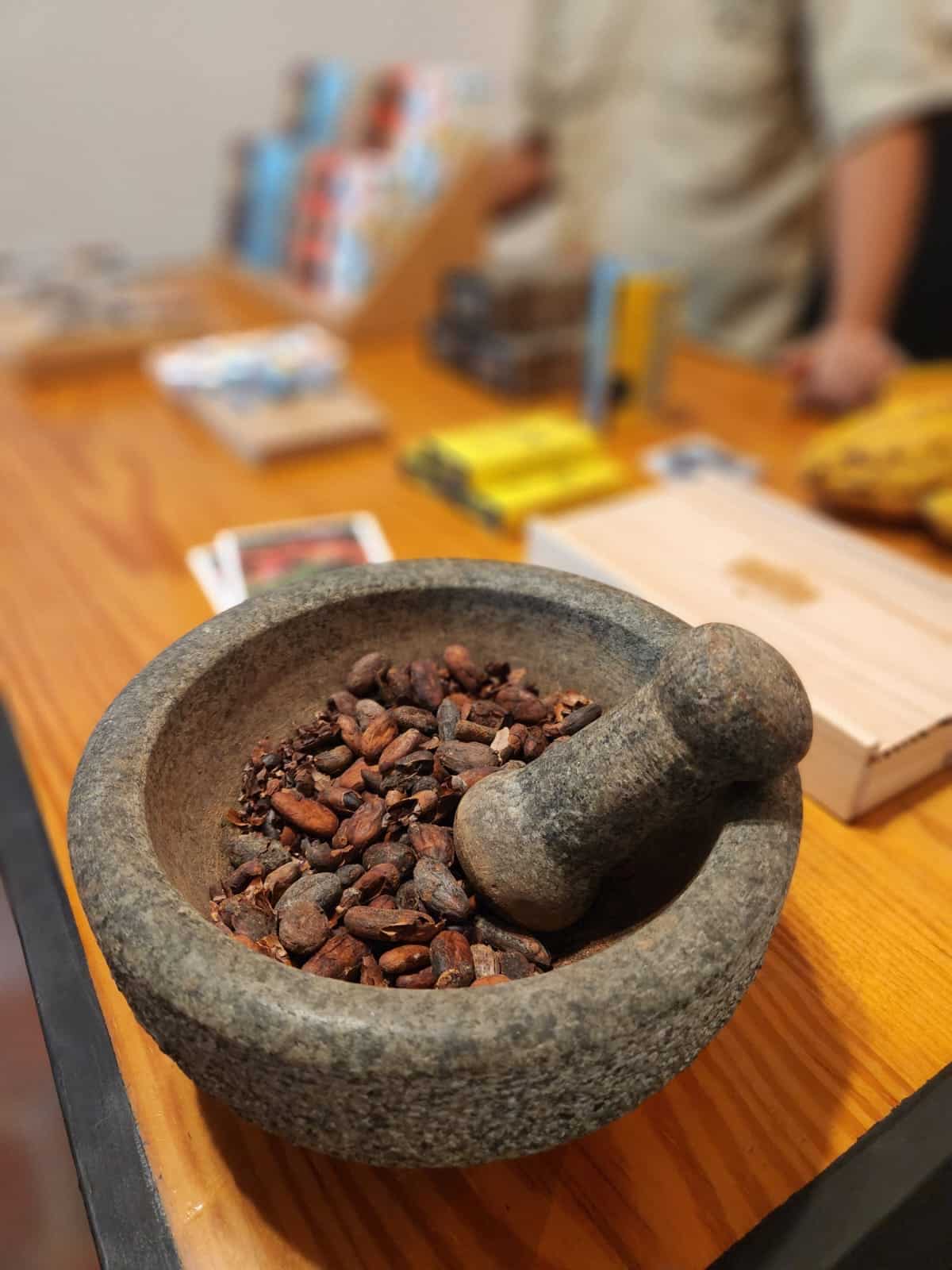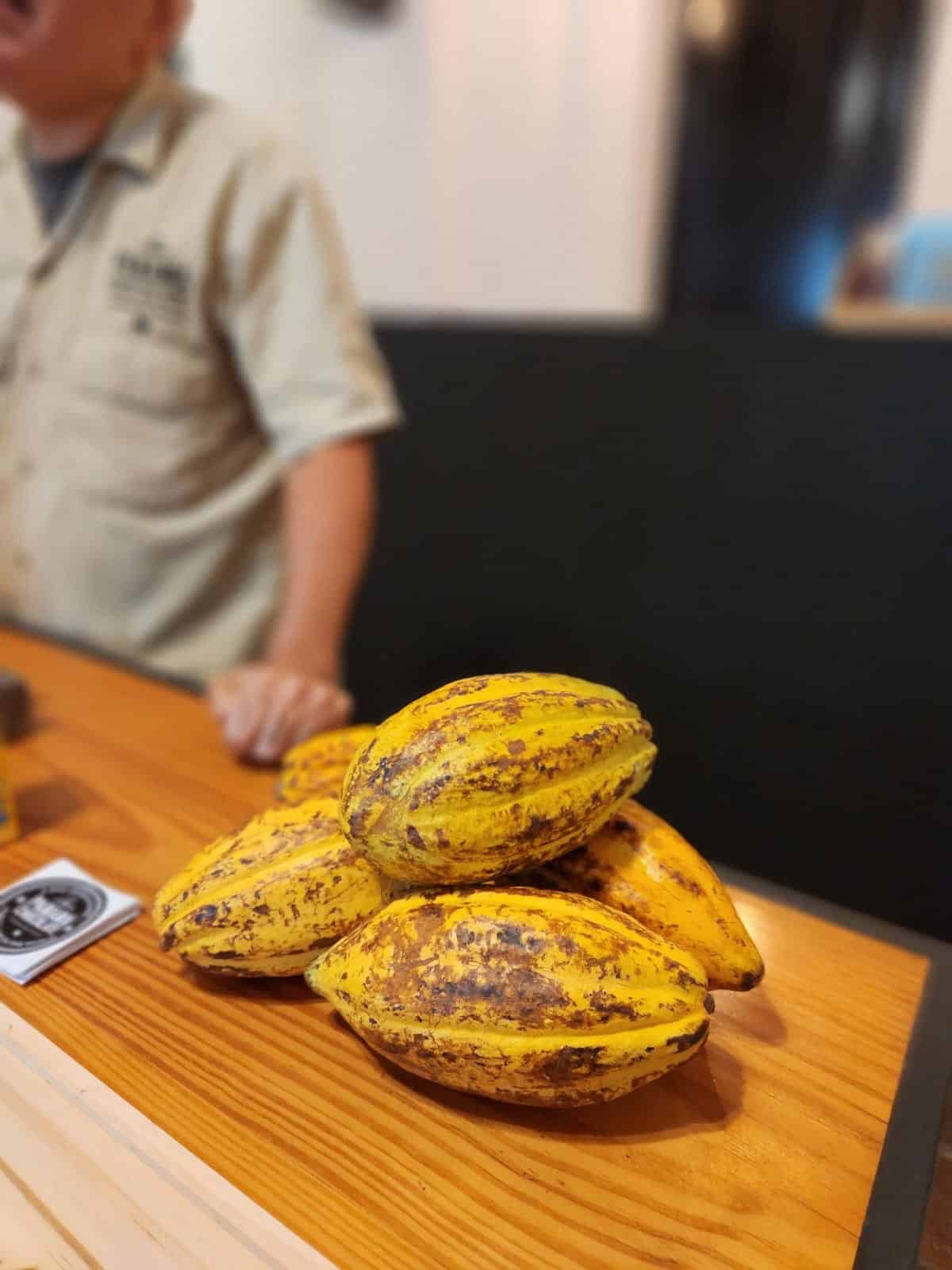 Tempering is the last part of the chocolate making process where it is melted and cooled so it is smooth and glossy when it sets. Different ingredients which are considered Panamanian will be offered to participants. These include suspirito, huevito de leche (milk egg), and mafa which is a Chinese dough. All the different influences will be explained including French, American, and Chinese. People can elaborate their own chocolate bars with these ingredients.
This chocolate tasting tour in Panama allows you to eat chocolate from the start to the end. You can take your bar home or eat it on site. I Love Panama Chocolate keeps their rum tradition and they have a small bar area to taste Pedro Mandinga Rum or Rum Abuelo. Participants can marinade their chocolate with rum or beer. Groups and corporations can host events in this place.