Charming Apartment in Casco Viejo is located in Casa Maralta, a historic Spanish style house that was built in one of the oldest architectural styles in Casco Viejo. This building is located on Calle 2 West, right behind Villa Palma Boutique Hotel and Bajareque Coffee House.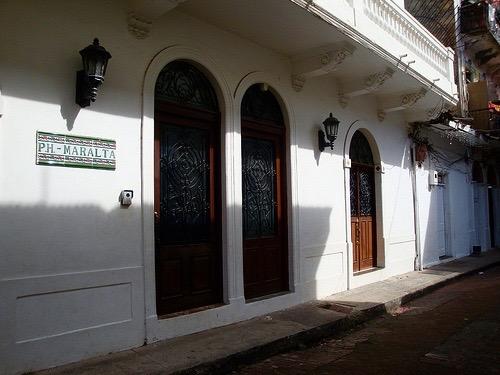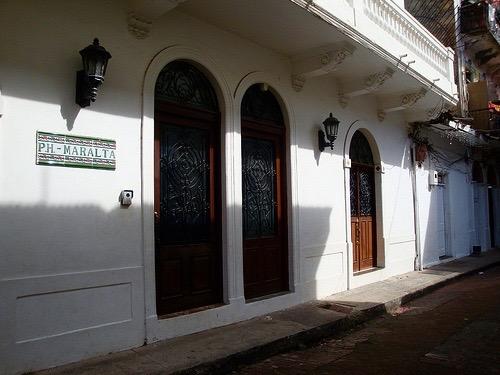 The street is a one way street with very little traffic. It has palm trees bordering the first part of it, just by the corner building where Ruben Blades (a famous Panamanian singer) has his apartment. People who rent a car in Panama can usually find parking right in front, but since it is narrow it is best to close the rear view mirror. There is another paid parking lot across the street in front of the National Theater of Panama, next to the Saint Francis of Assisi church.
This part of Panama's colonial neighborhood is mostly residential, with some hotels and restaurants. Therefore it is very quiet. Party in Casco Viejo is quite famous, with plenty of options of bars and nightclubs. Those who want to be away from the noise, within waking distance to entertainment, should stay in this location.
This Charming Apartment in Casco Viejo is located on the ground floor of Casa Maralta, making it the perfect place for people with limited mobility that can't go up stairs. It has its own entrance, with a self check in system. The area is quite secure, as the tourism police is less than a minute walking. The top part of the building is also rented as short term rentals in Casco Viejo. However, they are set up similar to a hotel, unlike the ground floor which is a complete apartment.
Spacious and Charming Apartment in Casco Viejo, located in Casa Maralta
With 1184 square feet (110 square meters), this is quite a spacious and charming apartment in Casco Viejo. It is set up in a linear way, entering right into the living room area that has a queen sofa bed couch. In front of it is a brick wall with a large flat screen television with cable. To the side there are two hanging chairs made from wood that I bought on the road in Penonome.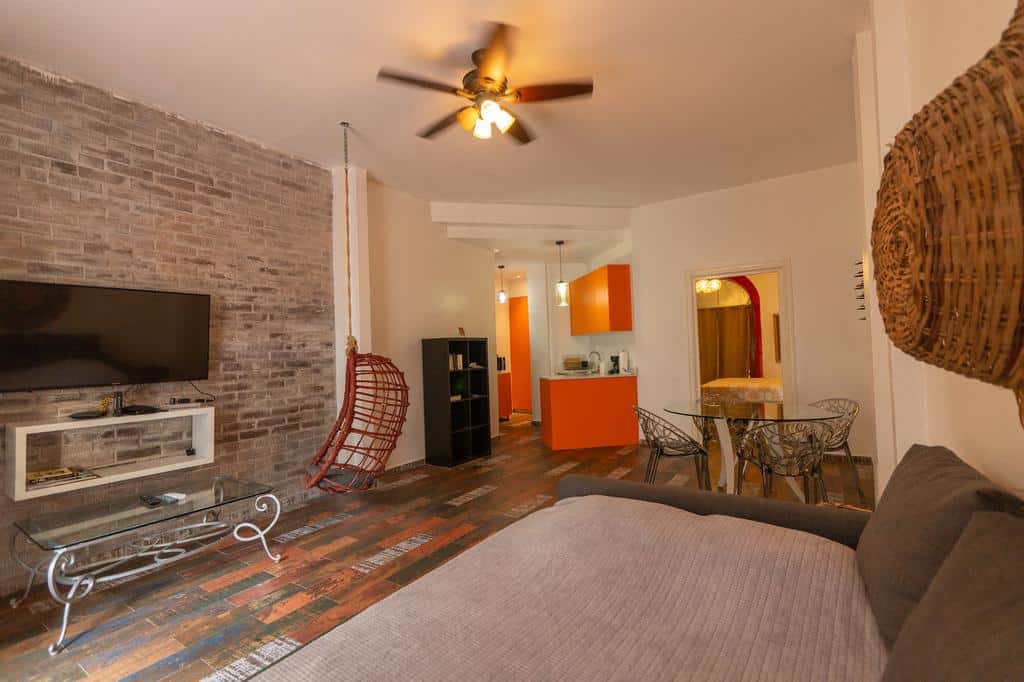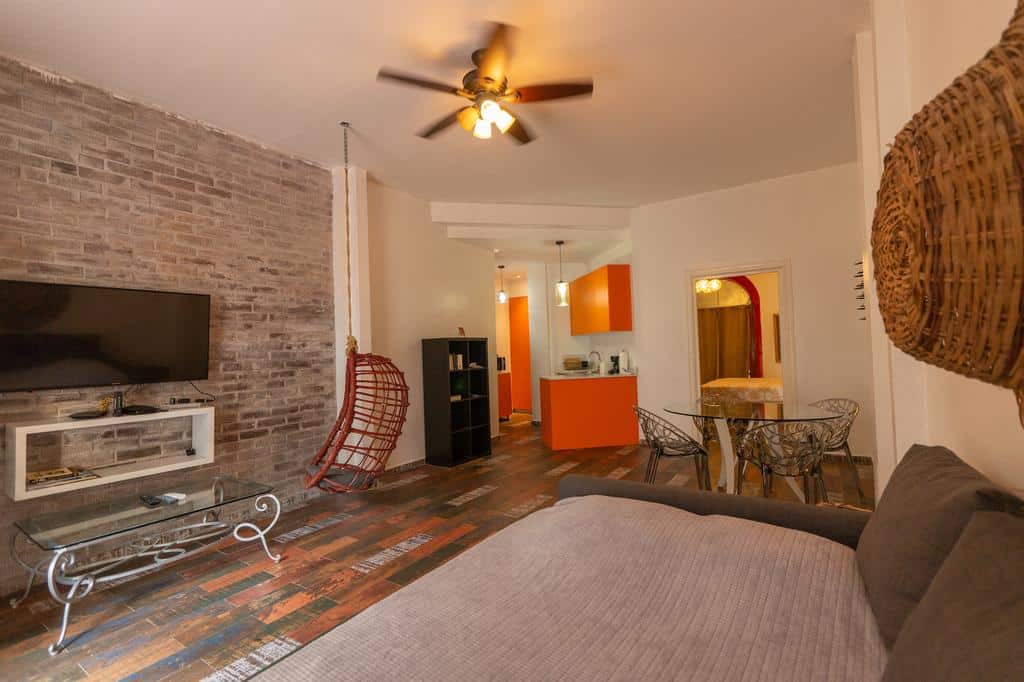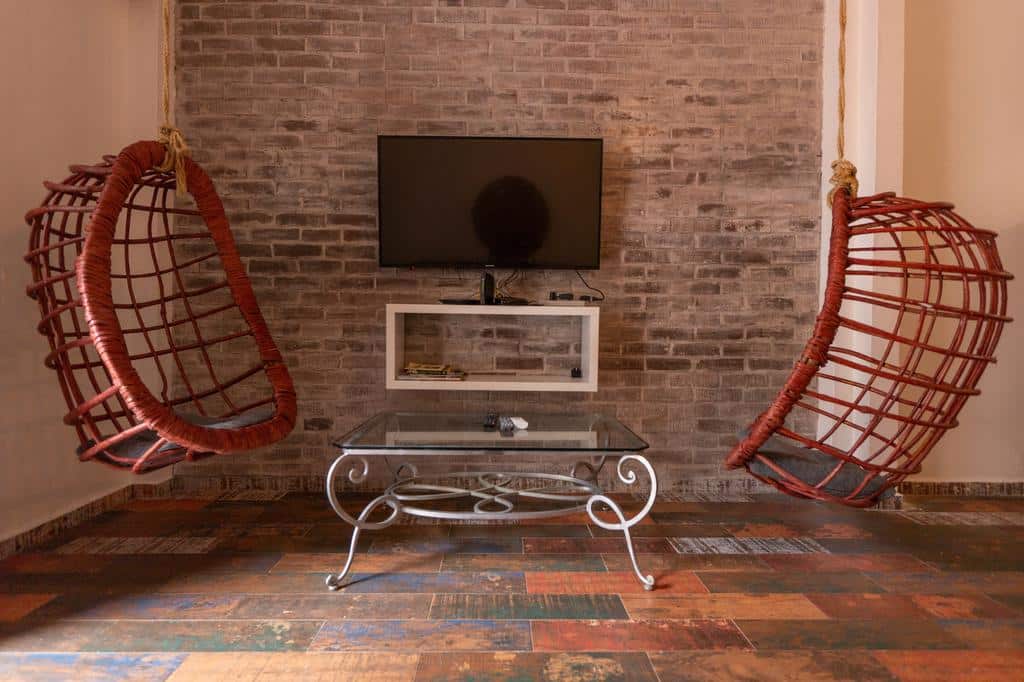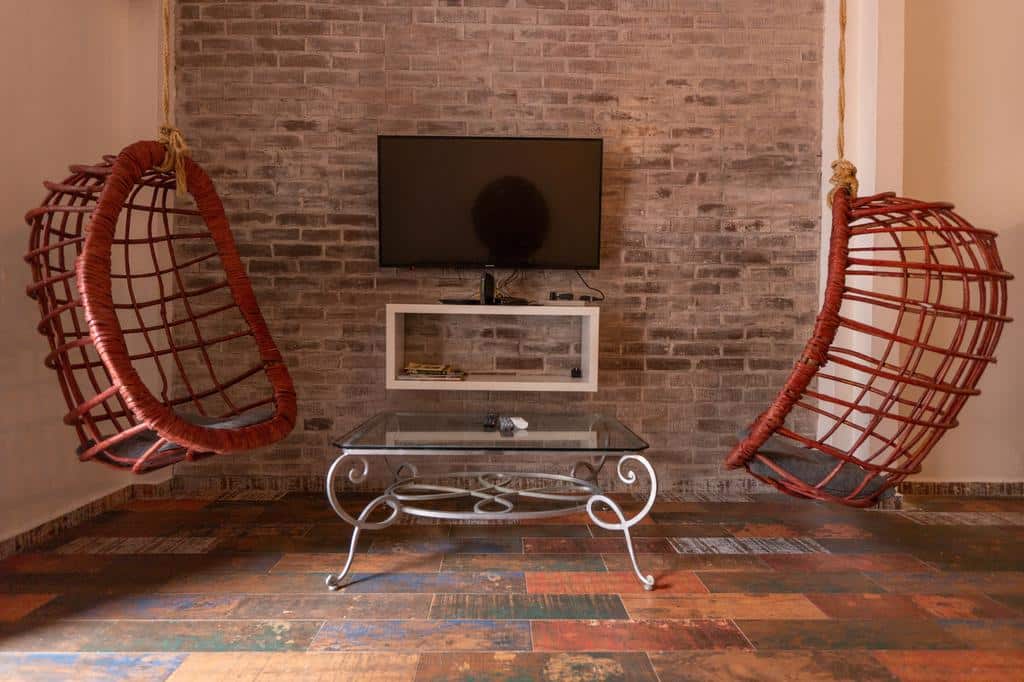 There is a shelve with books and some "huacas", which are traditional native pottery. The living room table can sit four guests. There is an open kitchen to the side with two large pantries and granite countertops. It is fully equipped with a large refrigerator, gas stove, toaster, blender, microwave, coffee maker, pots, pans, cutlery, and cooking utensils. Cooking basics such as spices, oils, coffee and tea are also provided. The fridge has a jar with a water filter.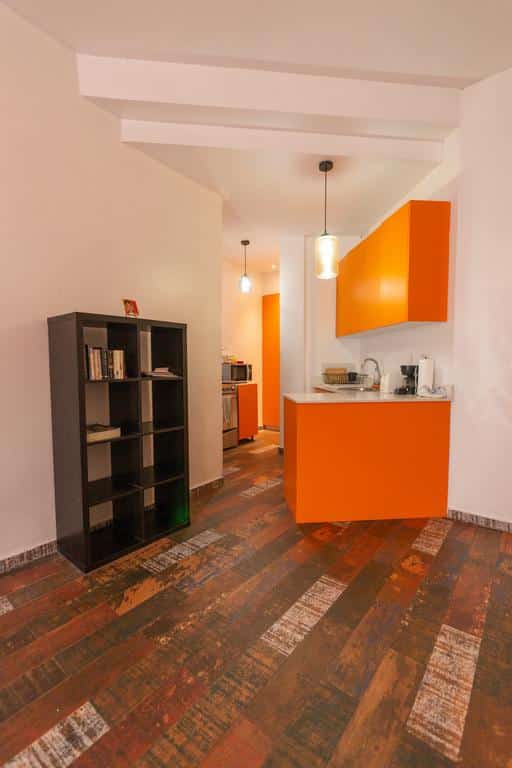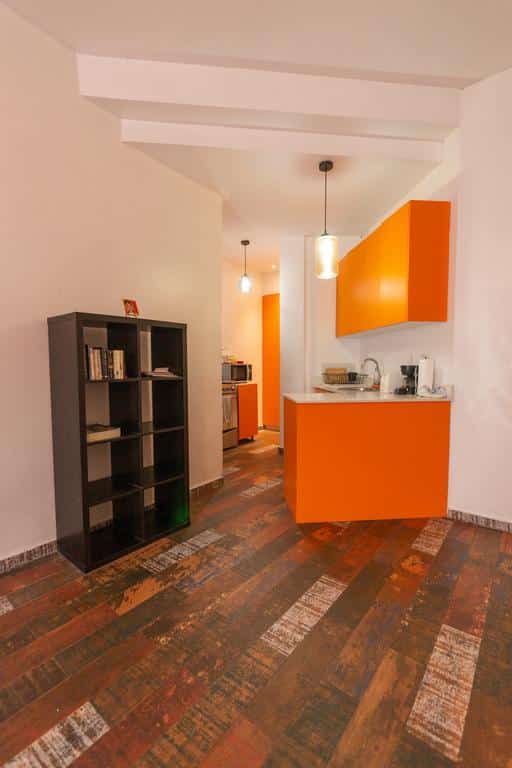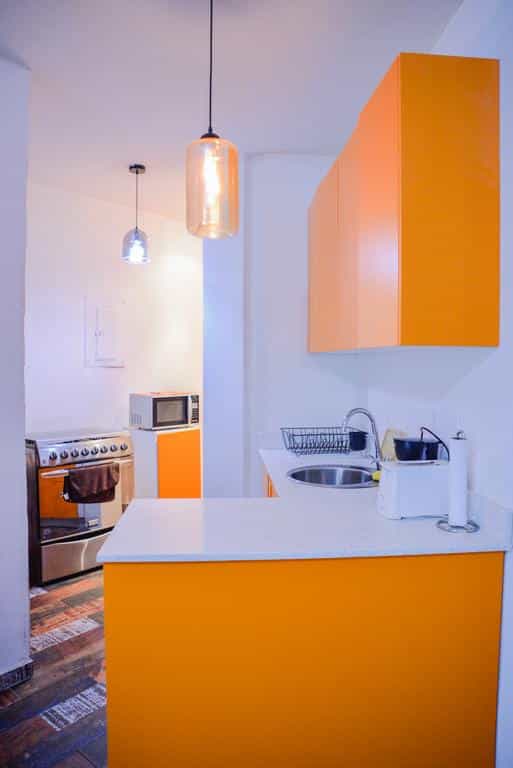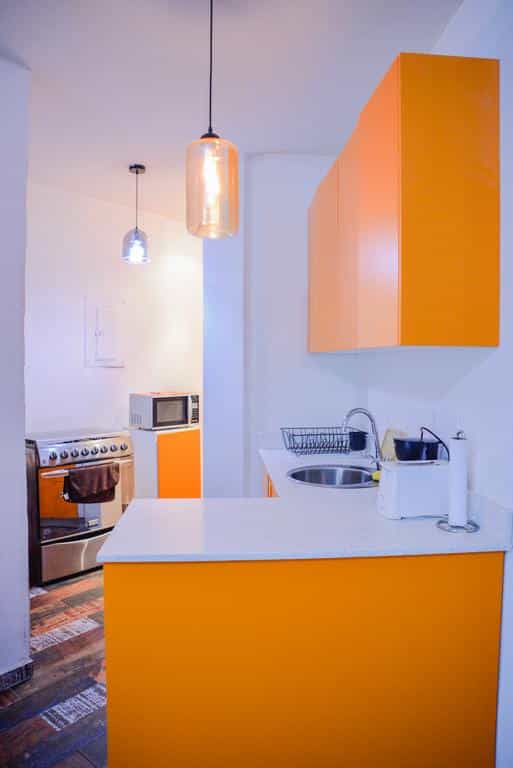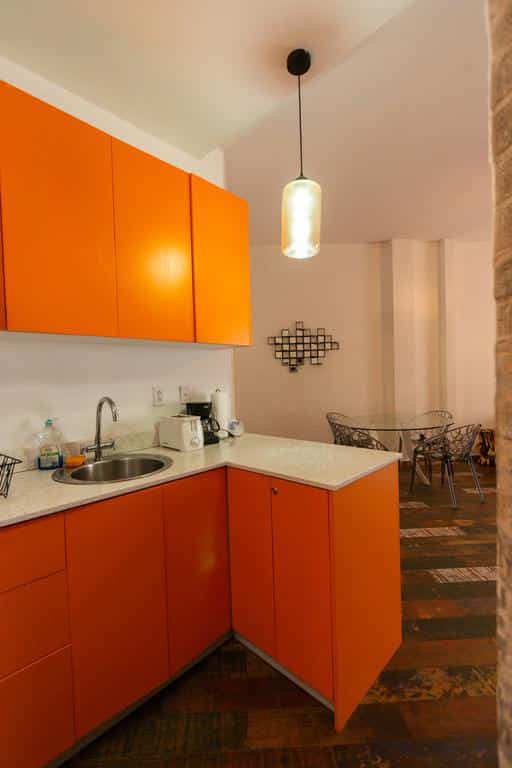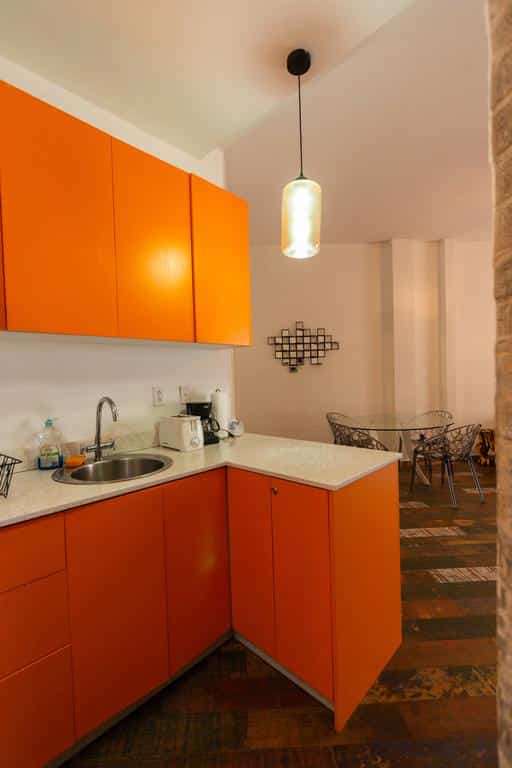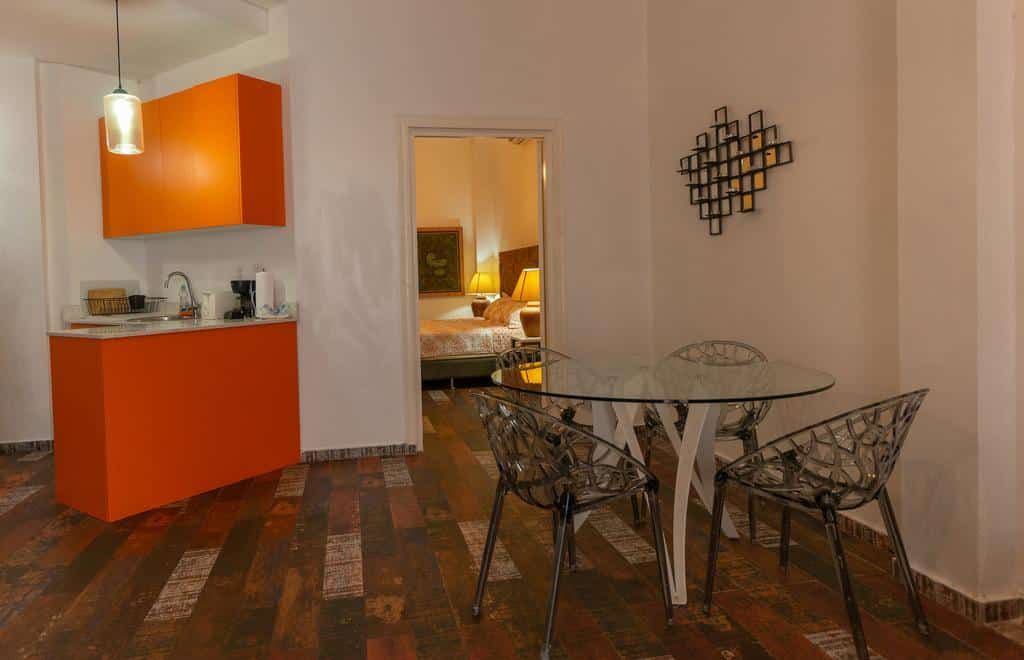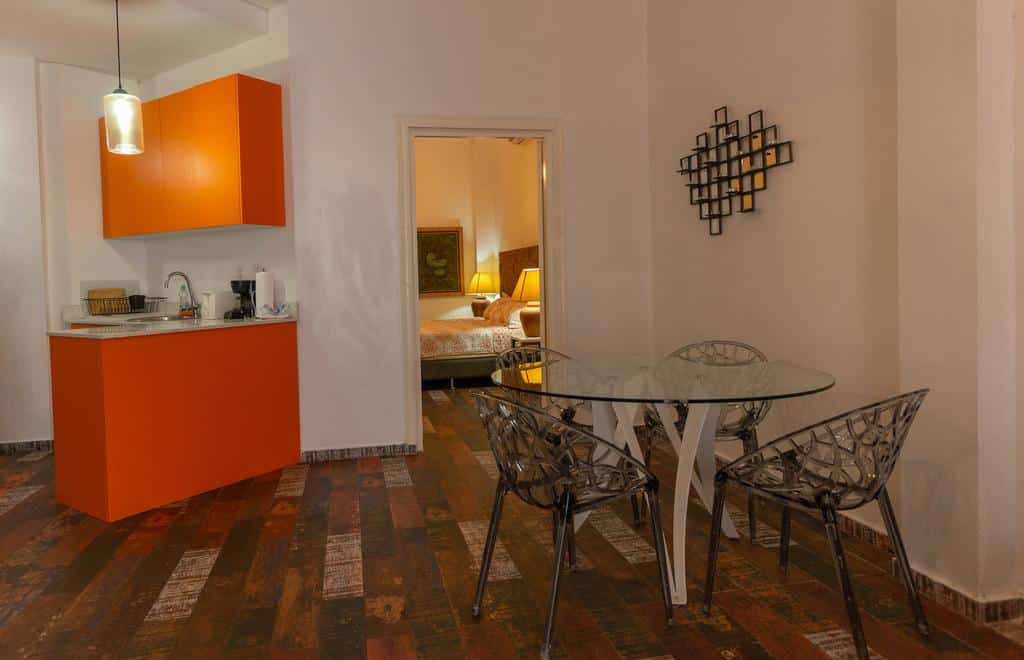 The bedroom is in the middle of the charming apartment in Casco Viejo with a comfortable and large king size bed. There is a large closet space with hangers and shelves for guests to put all their belongings. The room also has a dehumidifier, which might be necessary since the walls of this apartment are quite thick. They definitely do not build like they did back then! Next to the room is the bathroom. It has a mirror, sink, toilet and shower. Towels and toilet paper are included, as well as shampoo, conditioner and body soap.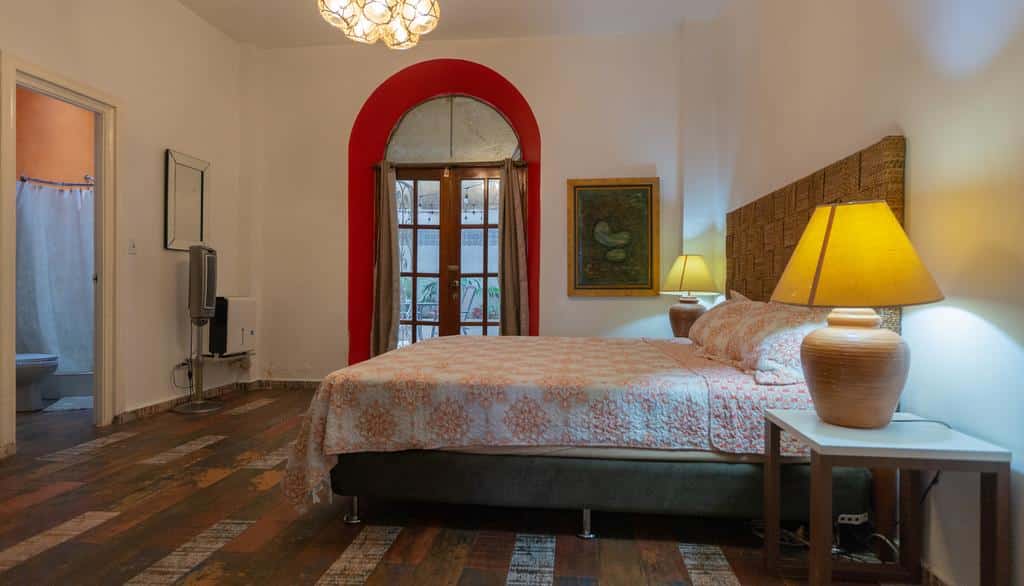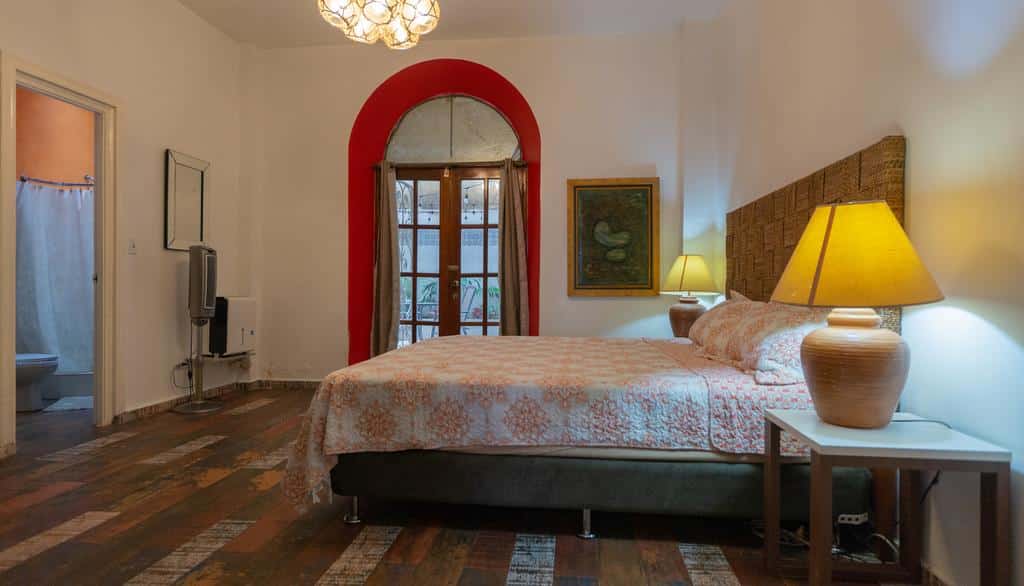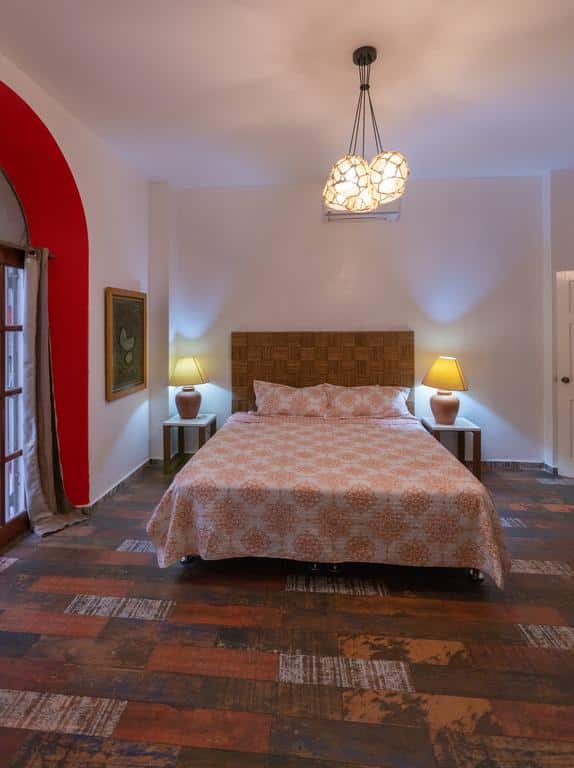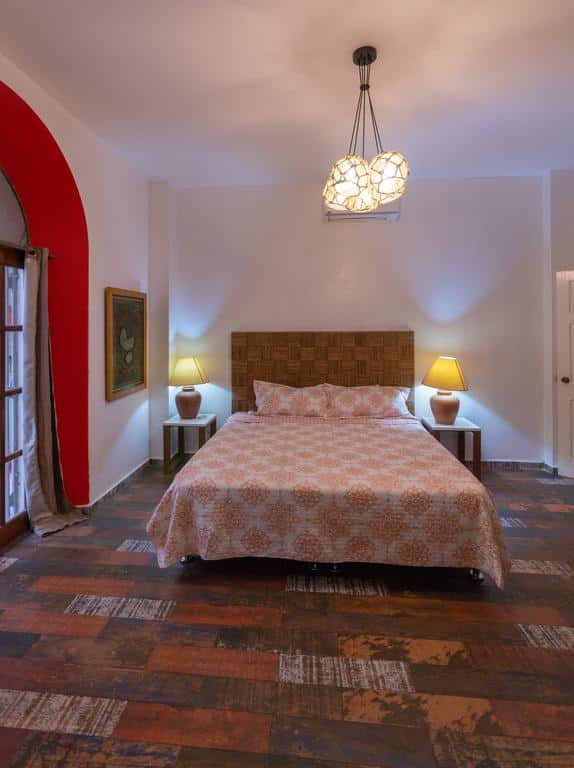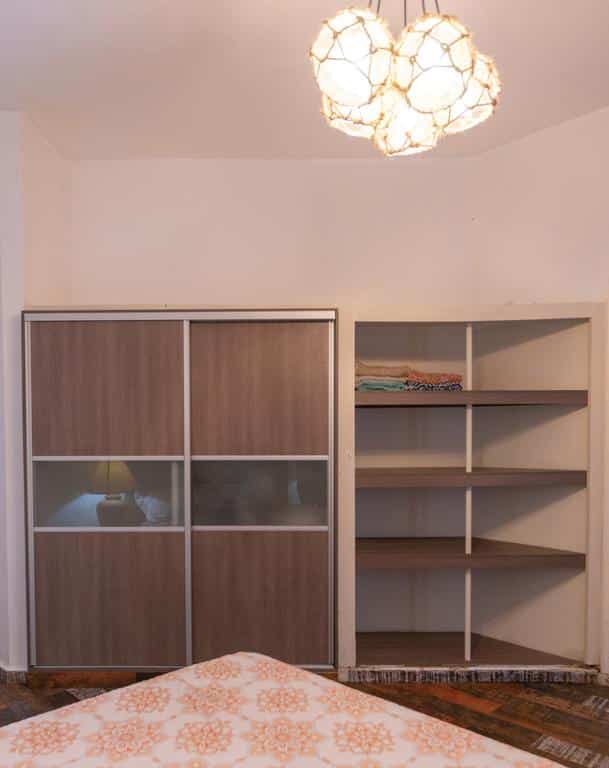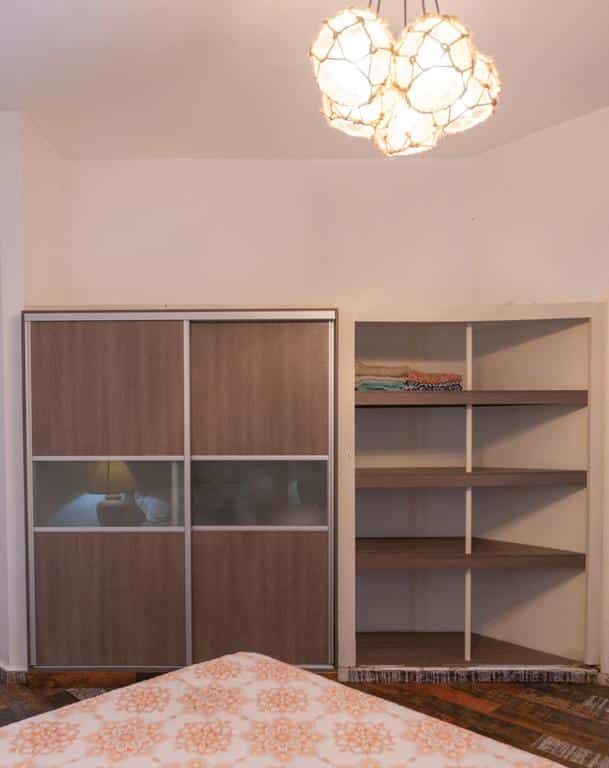 A set of doors leads from the room into an internal private patio. The floor was done with artificial grass and cement cubes. There is a table in the middle and plants at the end of the area. A separate door leads into the laundry space, where there is a washer and drier for the use of guests, as well as an iron and ironing board.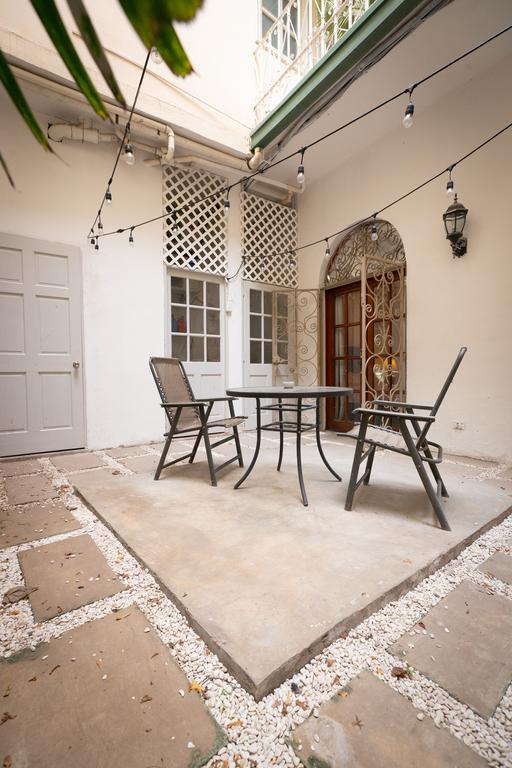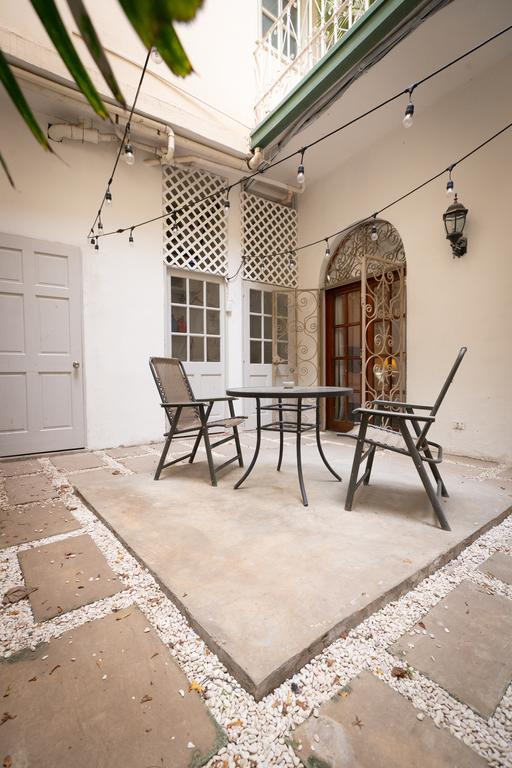 I decorated this apartment based on the floor I found that was styled like wood with many different colors. Some walls are painted red, while the upper part of the bathroom is orange. This charming apartment in Casco Viejo was completely renovated. I had a lot of fun working on this project, so I hope you enjoy it as well. My other apartments in Flor de Lirio are quite different.