Magnolia Inn is both a boutique hotel and a hostel in Casco Viejo. It has excellent reviews on all travel sites and is a top choice hotel in Panama City according to Lonely Planet. What distinguishes this establishment is its superb service. Clients rave about the attention of the staff. Front desk service is available 24 hours. They can also store luggage for guests and have an express check in and out service.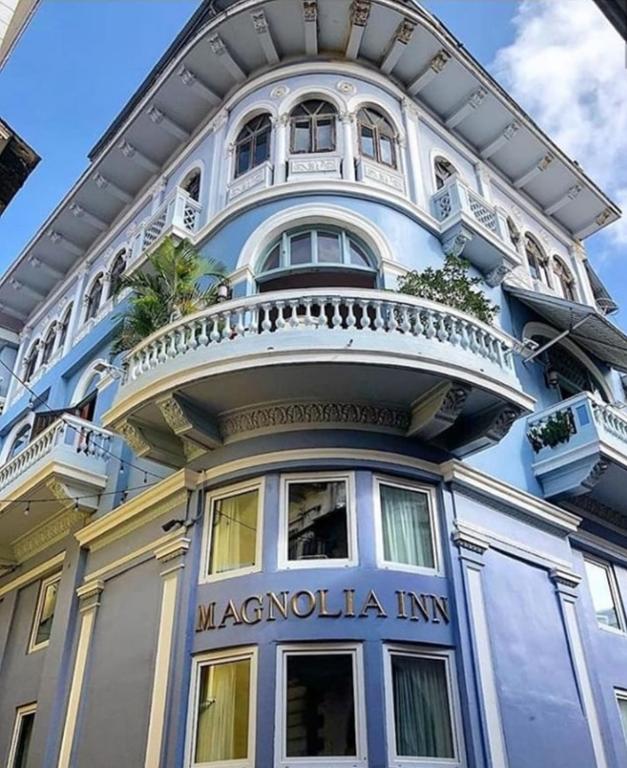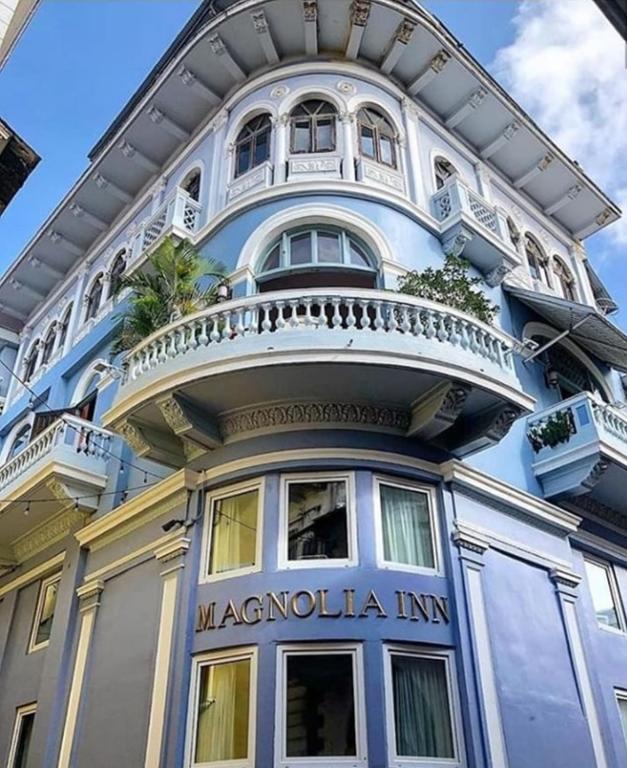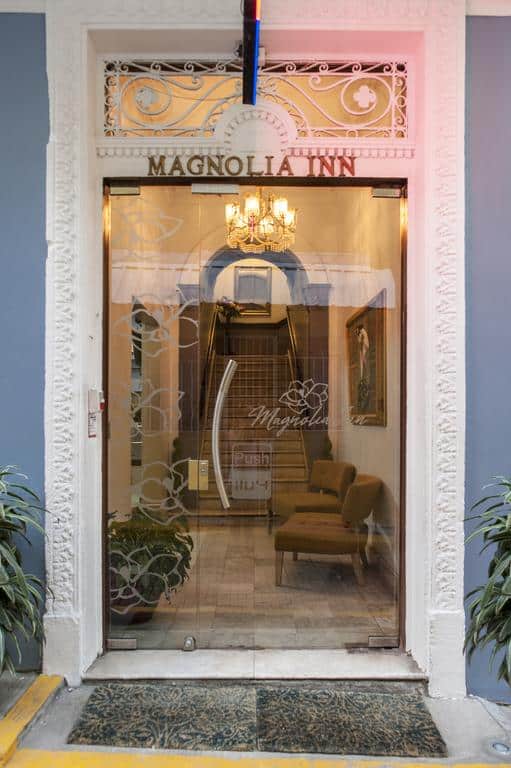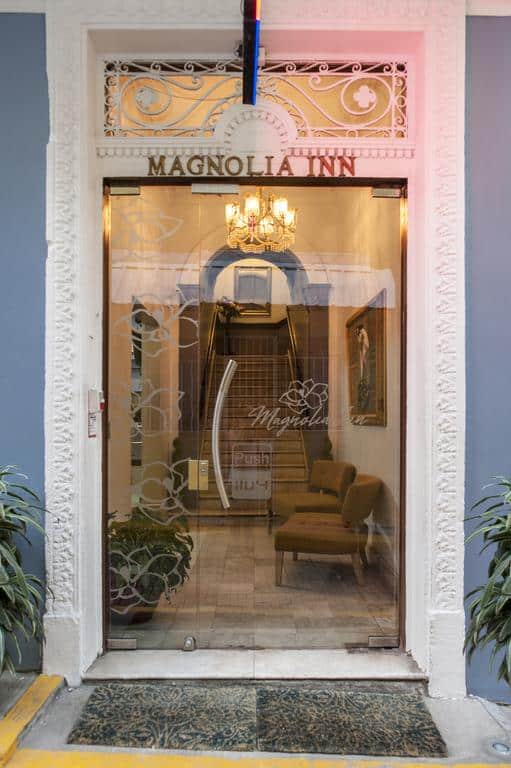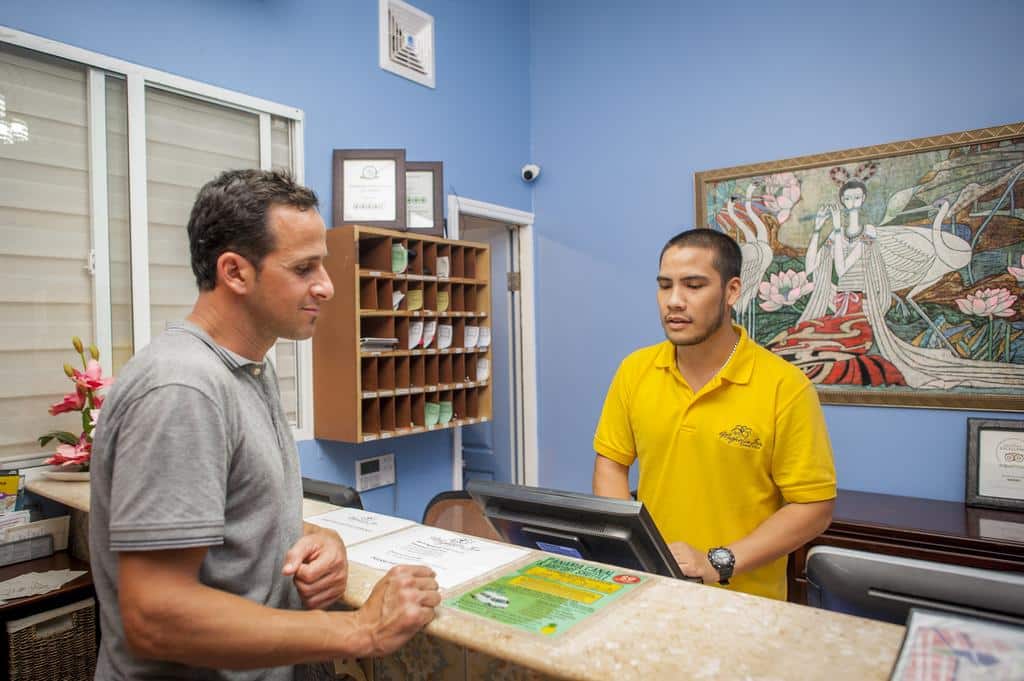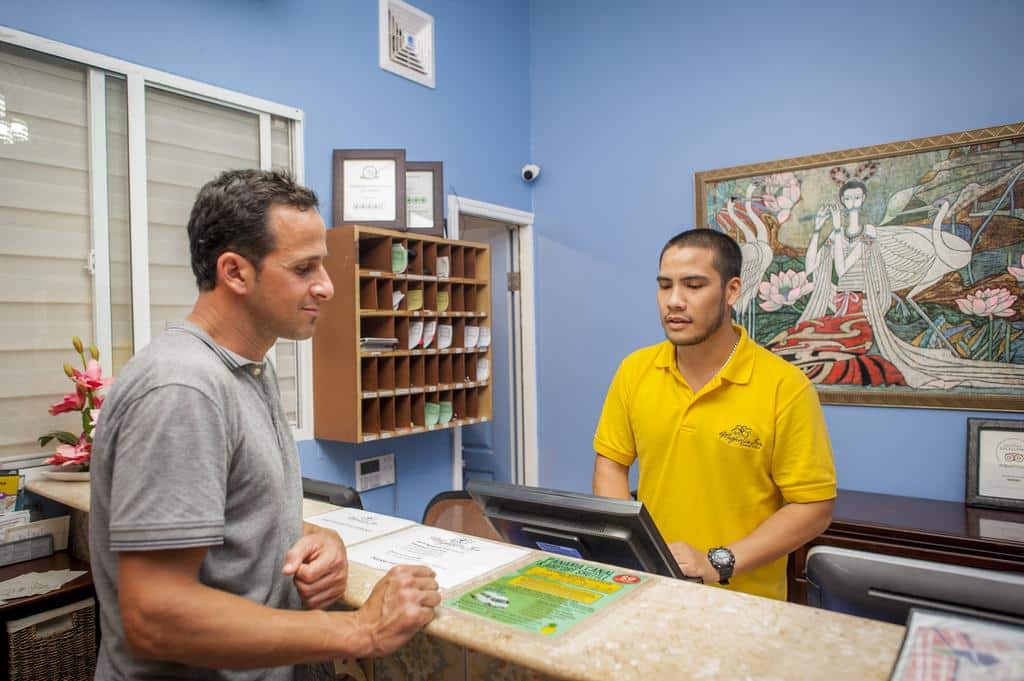 This building used to be a colonial French mansion from the time when they attempted to built the Panama Canal. It has a charming historical character, while restoration included all modern conveniences. The property is spread in three stories, with plenty of communal areas for guests to relax and socialize. There is a fully equipped common kitchen for those who would rather cook their own meals, as well as a dining room.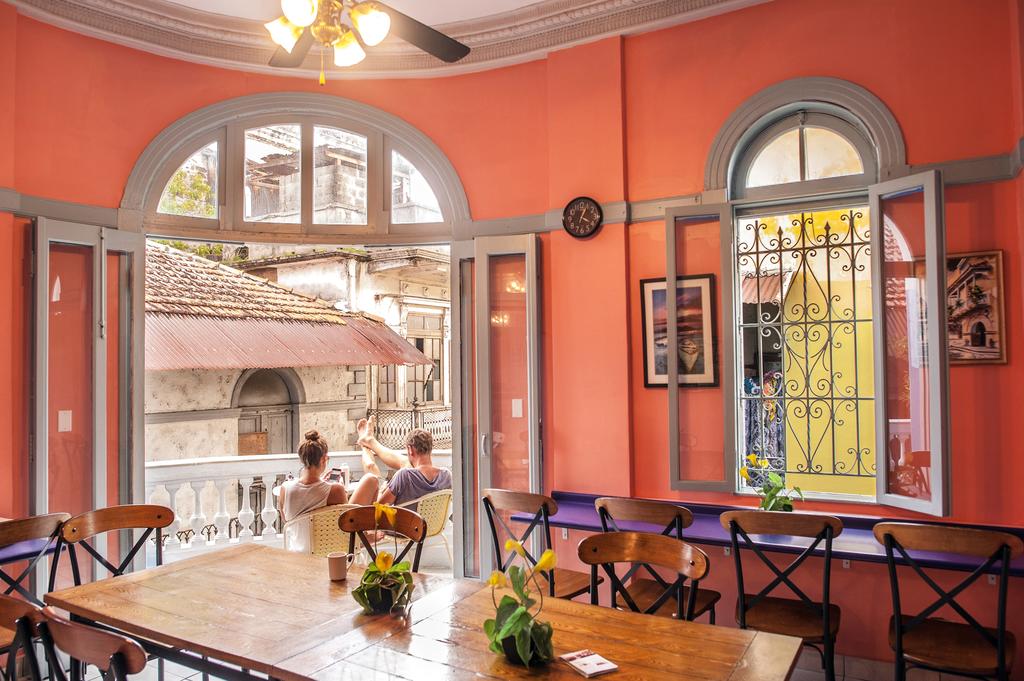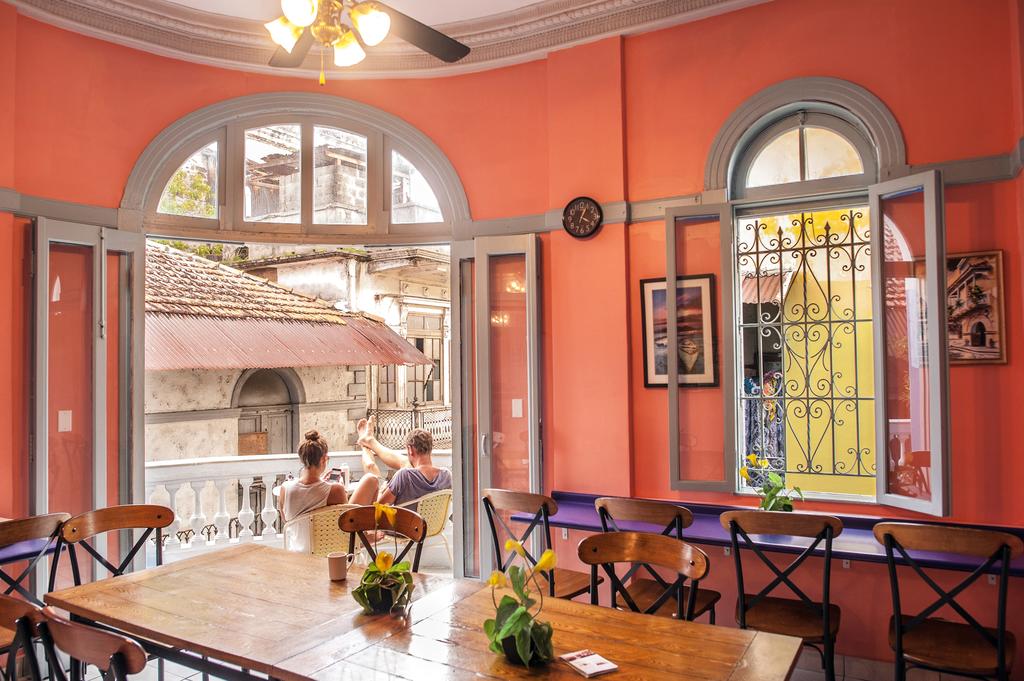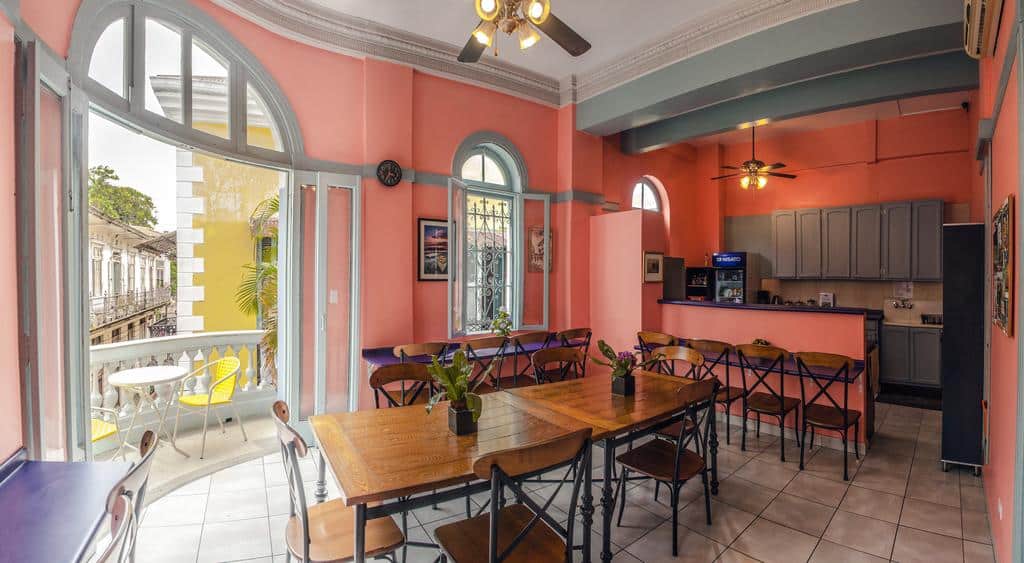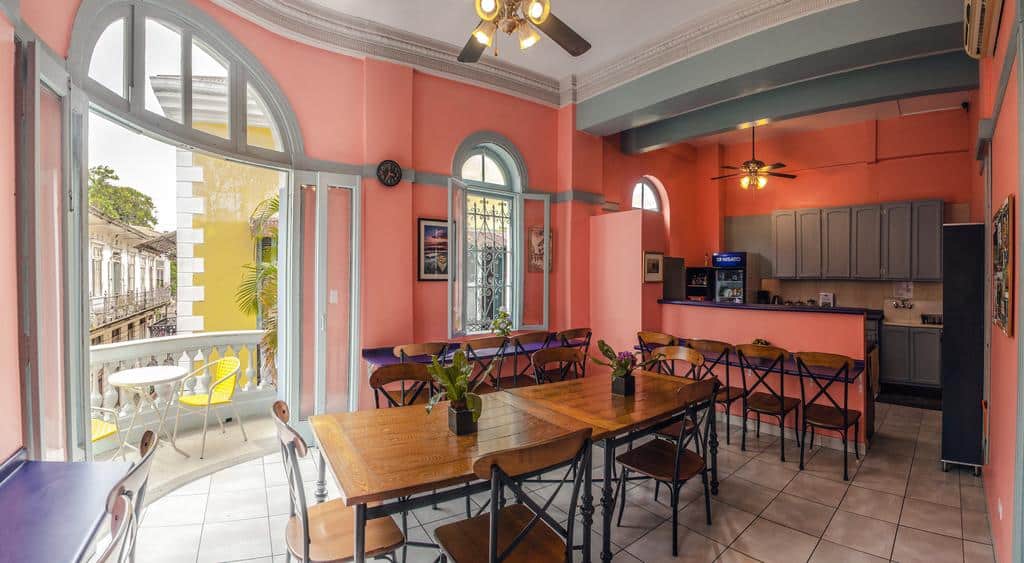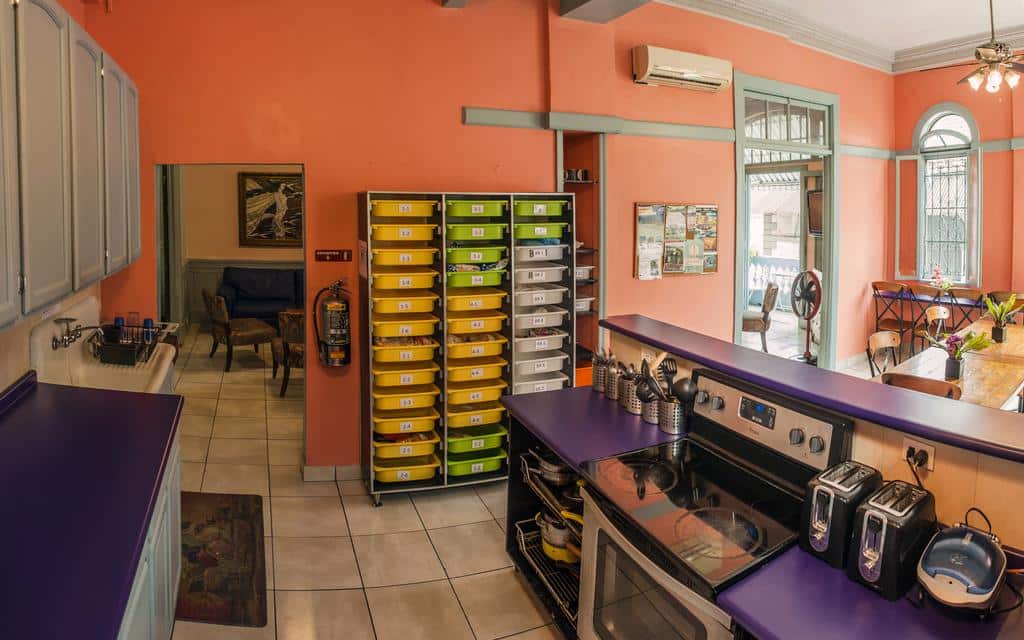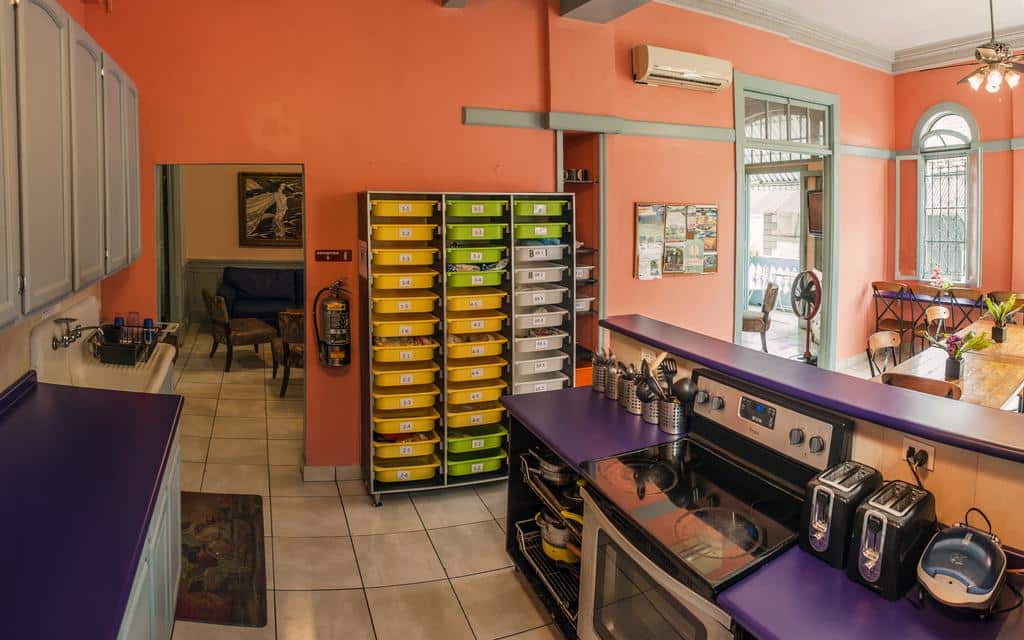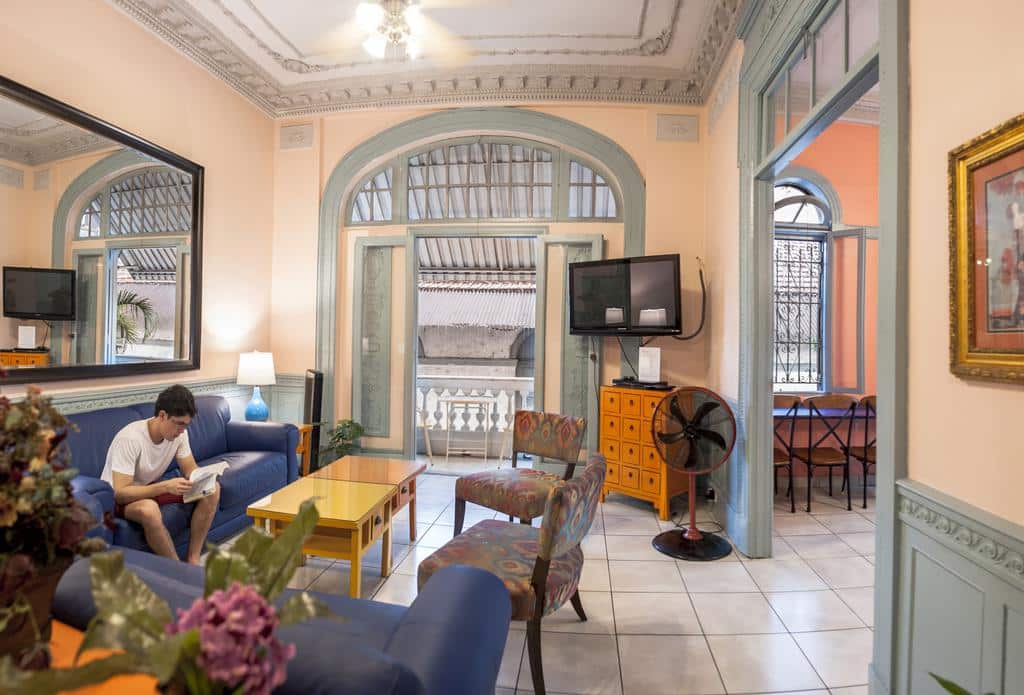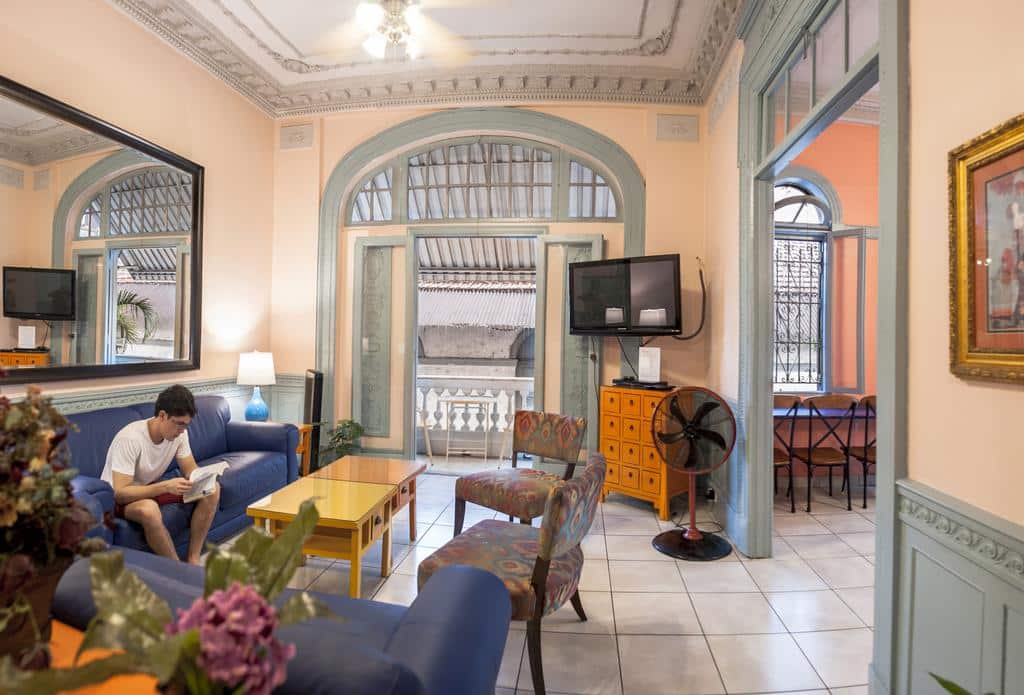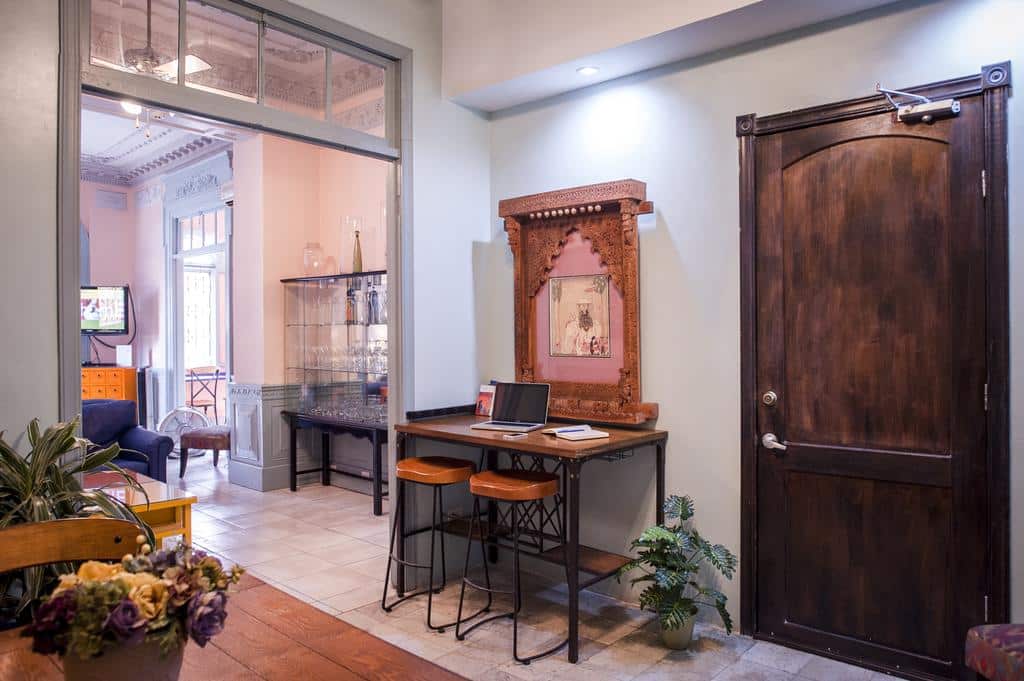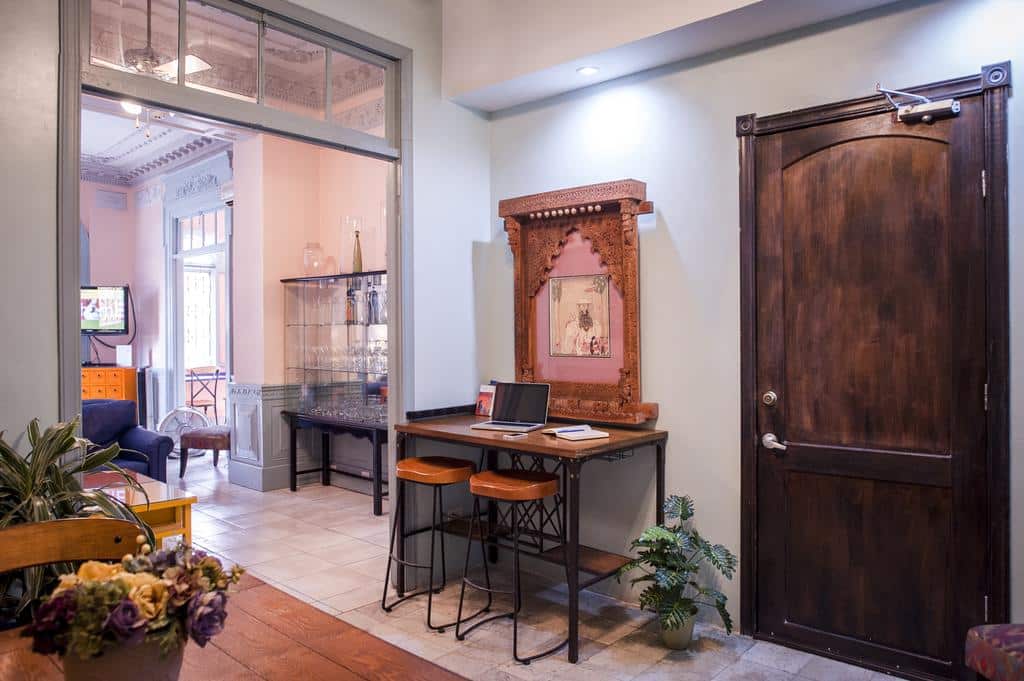 The marble staircase is original, as well as the ornate ceilings and the curved balconies which were restored to to their prior grandeur. Local artist have decorated some rooms and spaces of Magnolia Inn.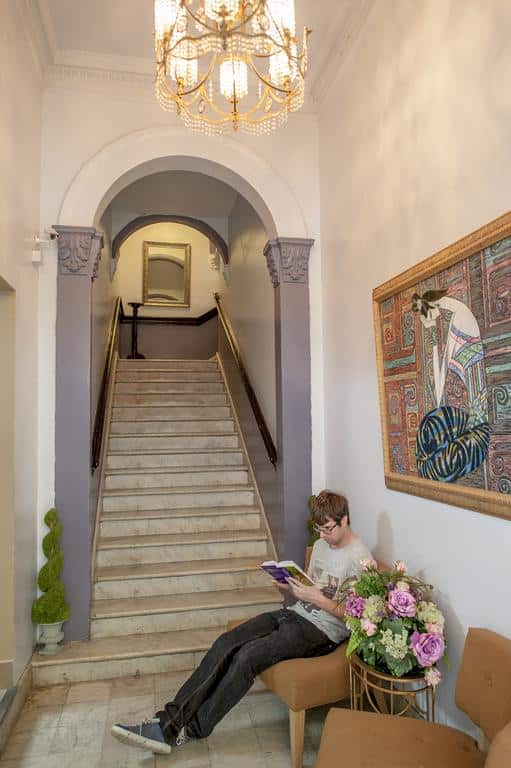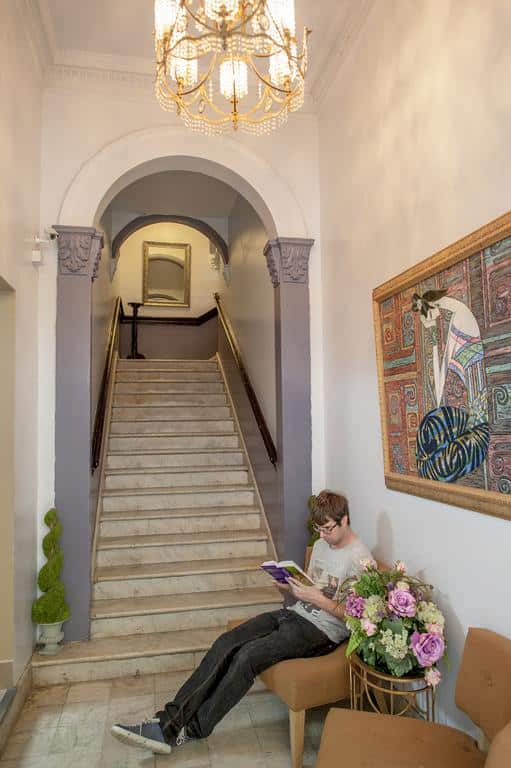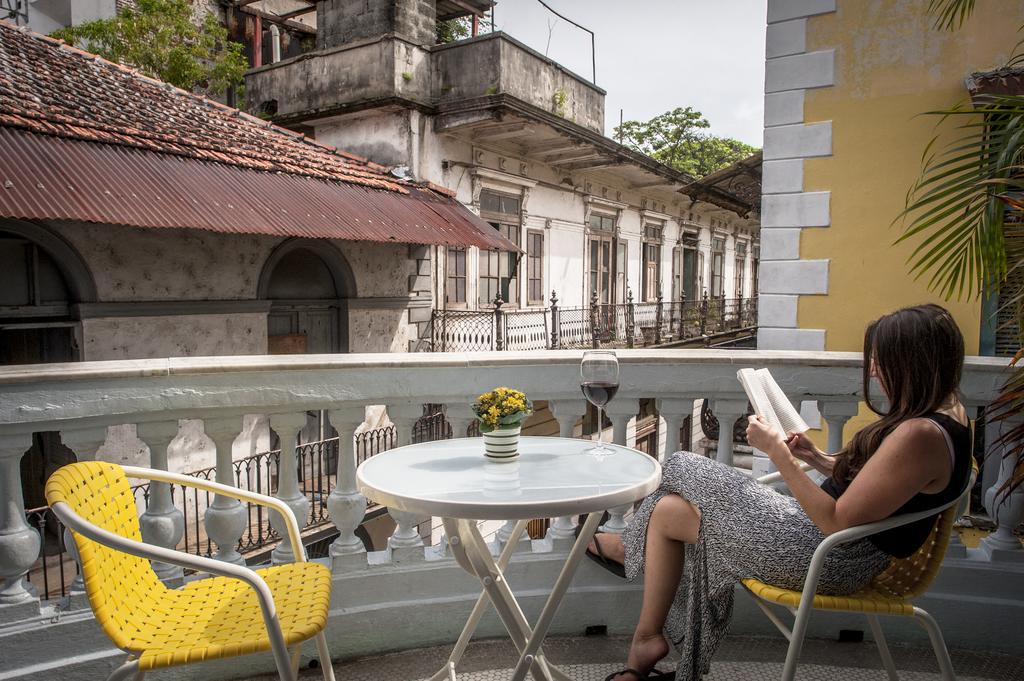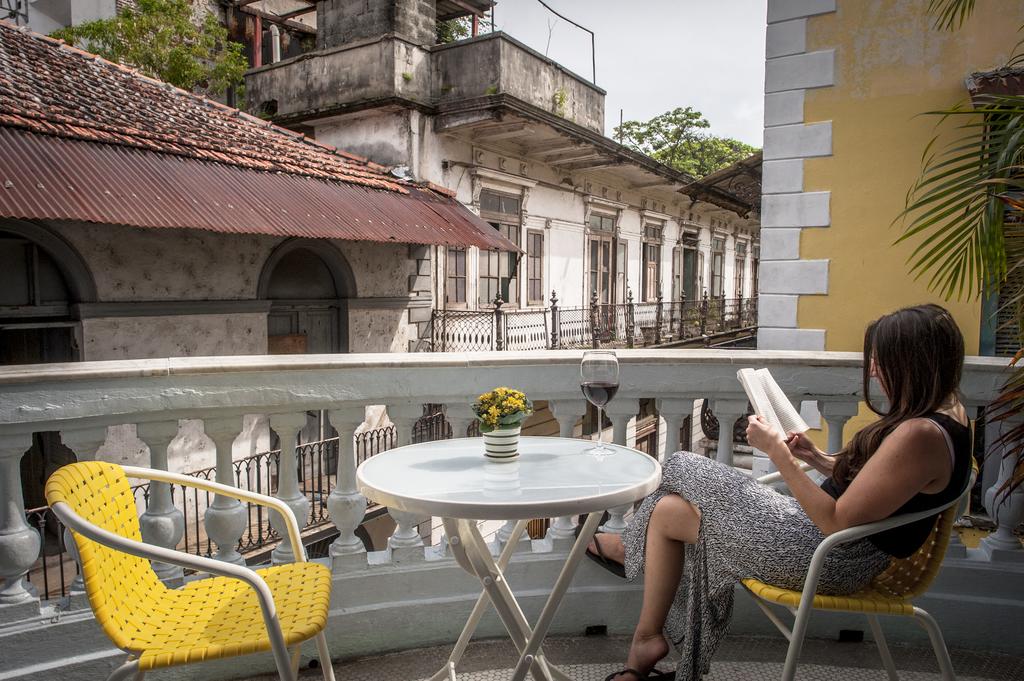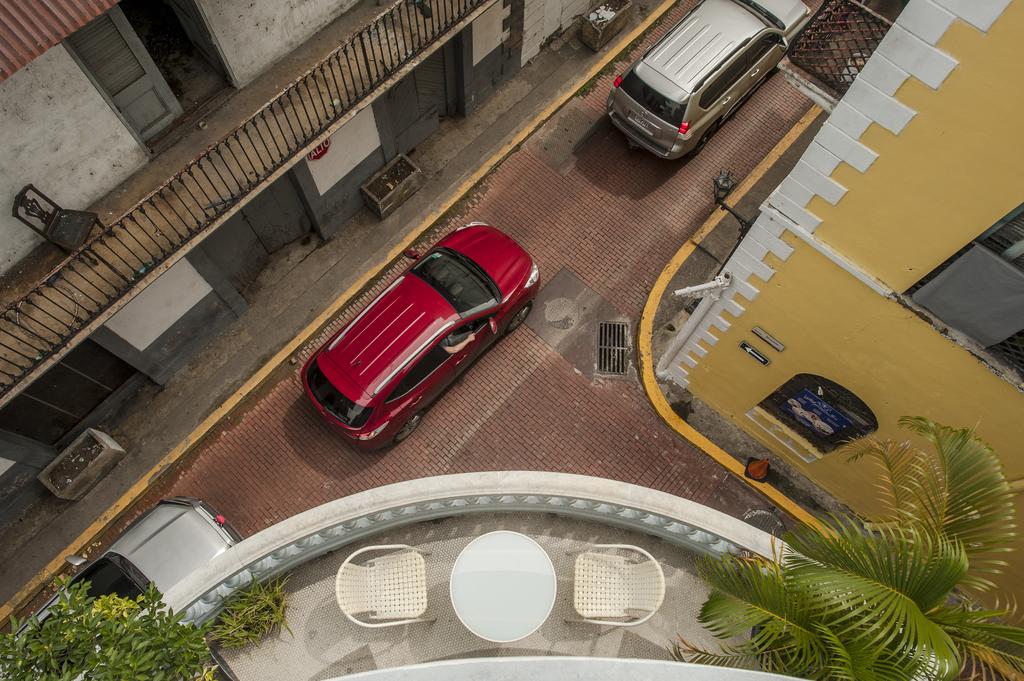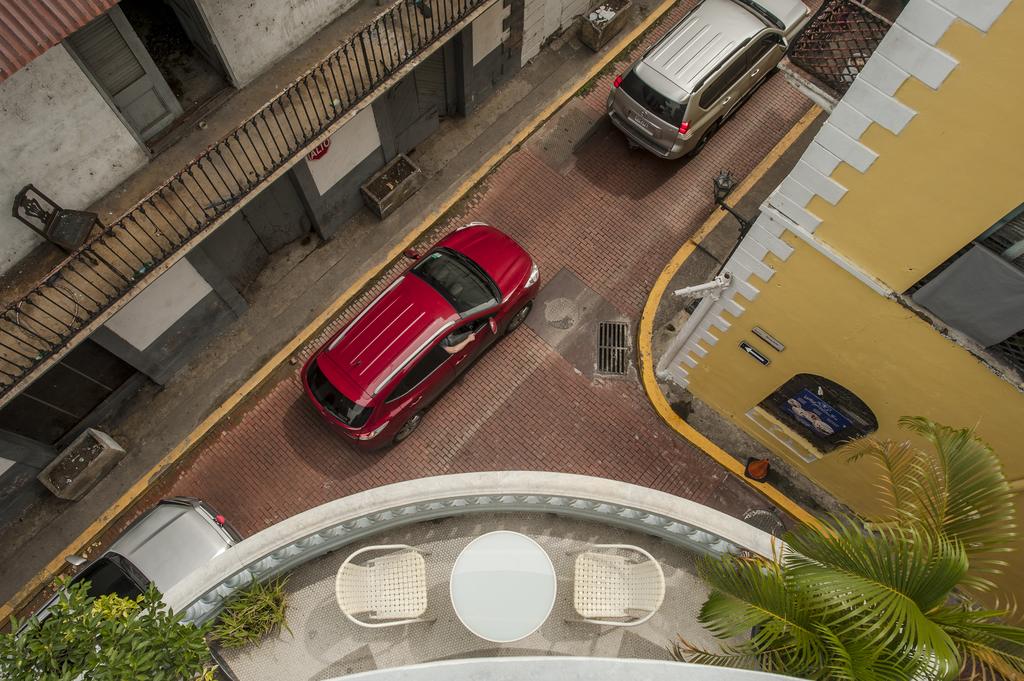 A large ballroom can be rented for parties, events or weddings of up to 100 people. It has arched windows that overlook the Independence Plaza and the Metropolitan Cathedral of Panama. This room has central air conditioning, a bar and two bathrooms.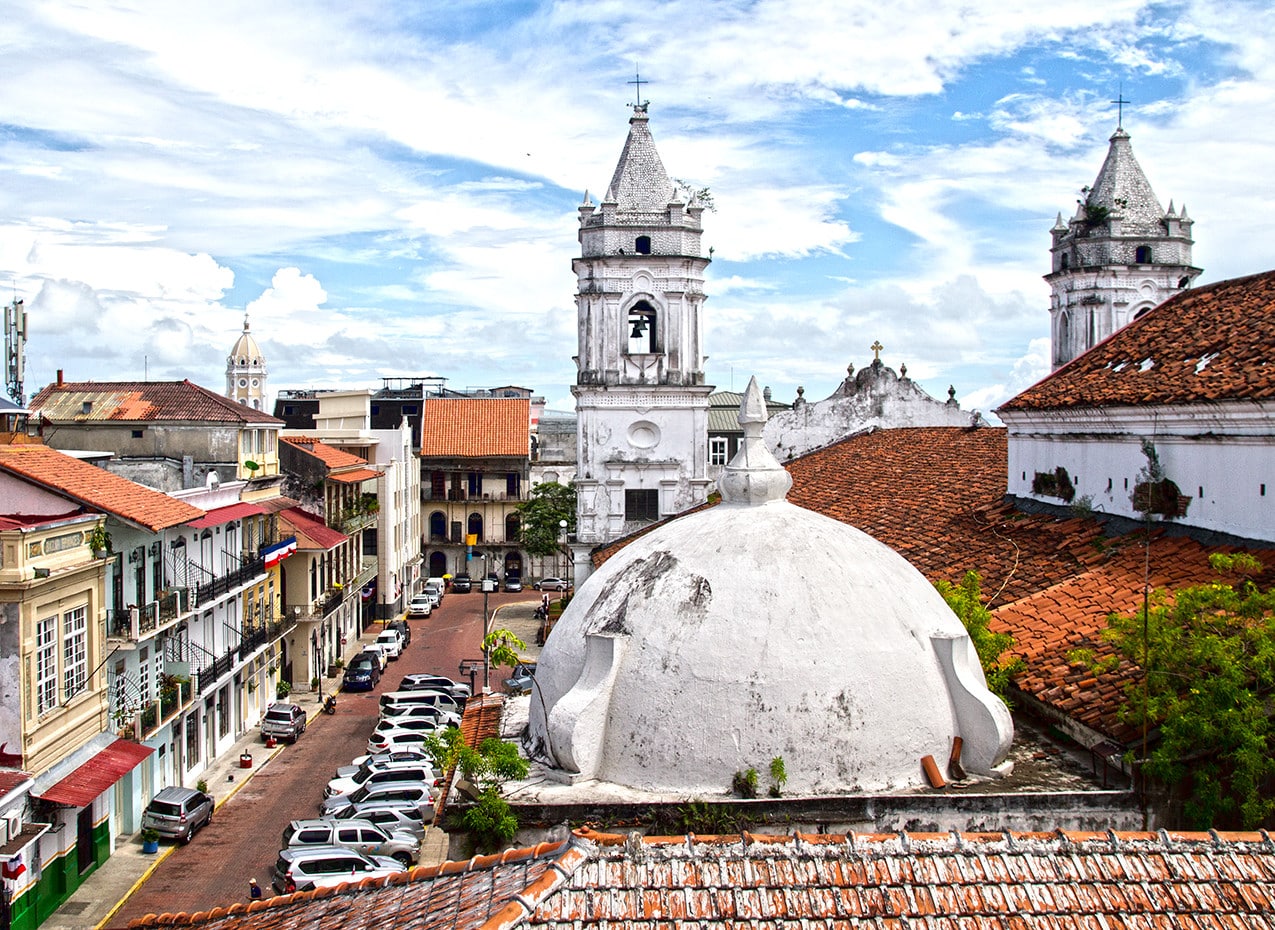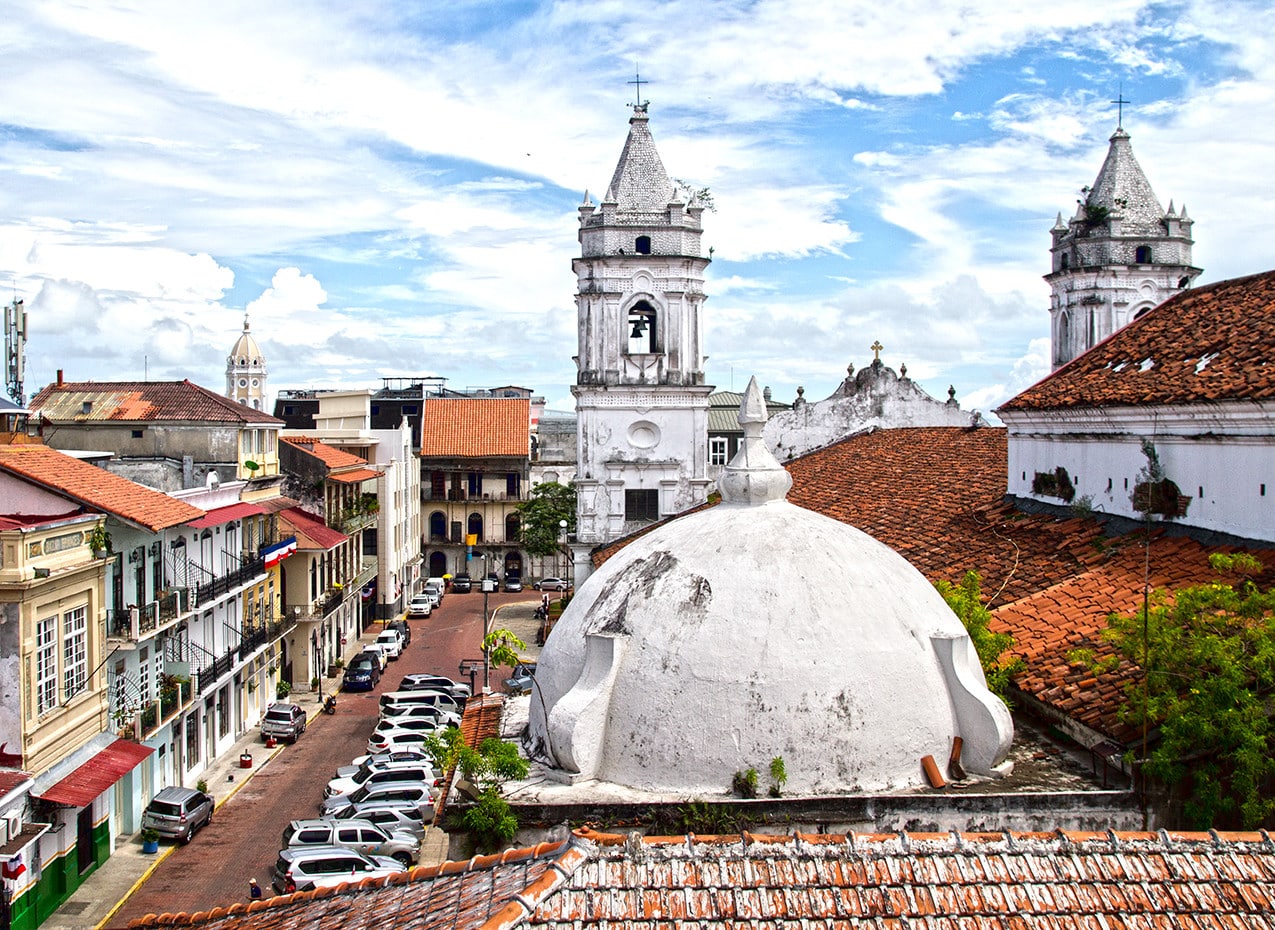 Magnolia Inn has Hotel and Hostel Rooms
This hotel in Casco Viejo has 16 rooms, all decorated in a different style with air conditioning, orthopedic beds, coffee makers, flat screen television with cable, individual lamps, numerous outlets and safety deposit boxes. Bathrooms have showers with hot water and hair dryers.
Some rooms have mini fridges and working areas with a desk and chair. Most private rooms have one or two queen sized beds sleeping between two to four guests. Some rooms have the option of including an additional twin bed. Bed linens are quite colorful and change in each room.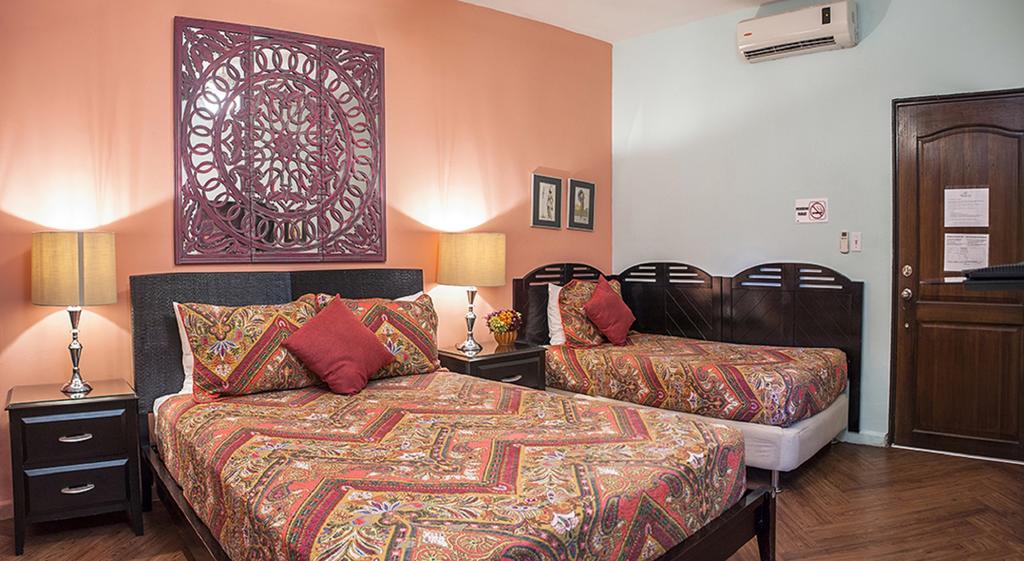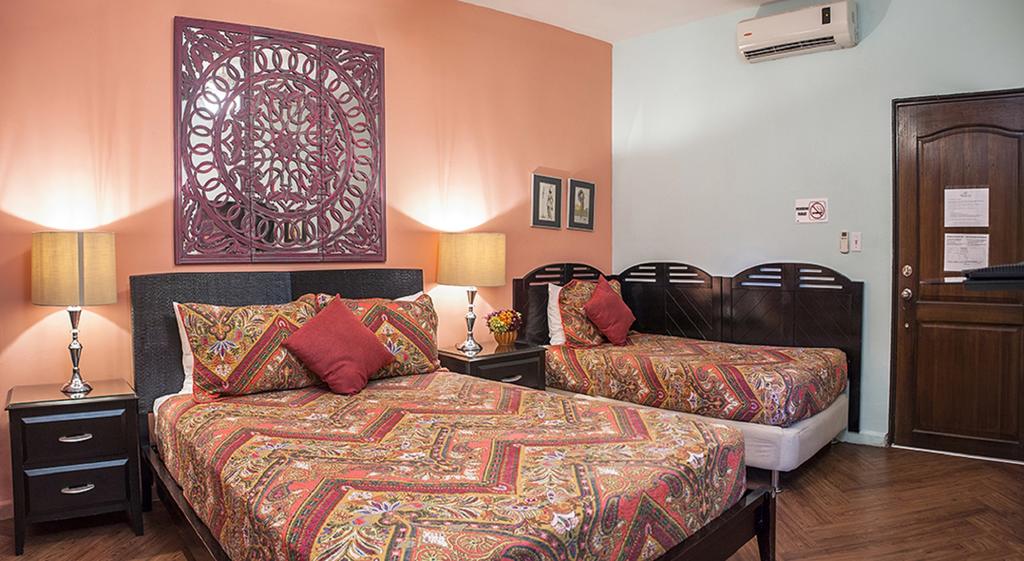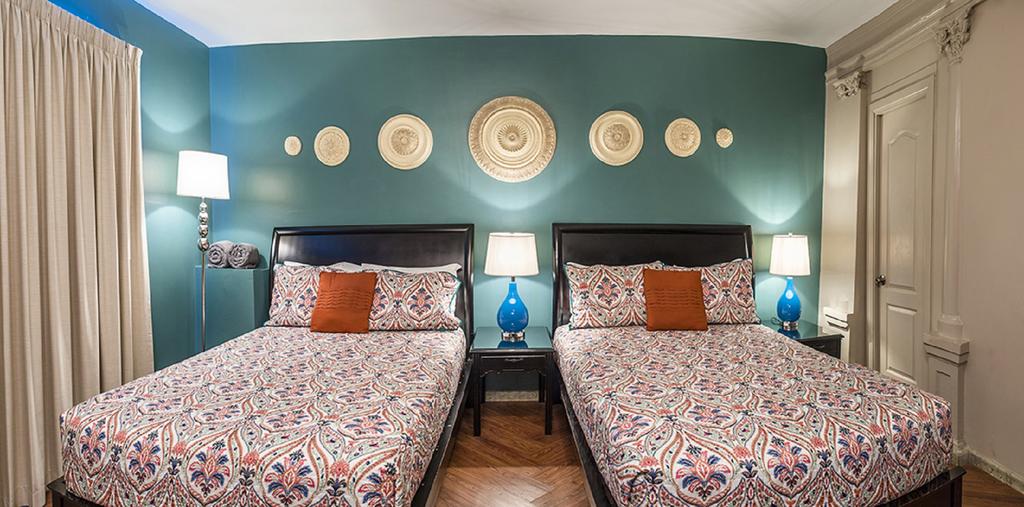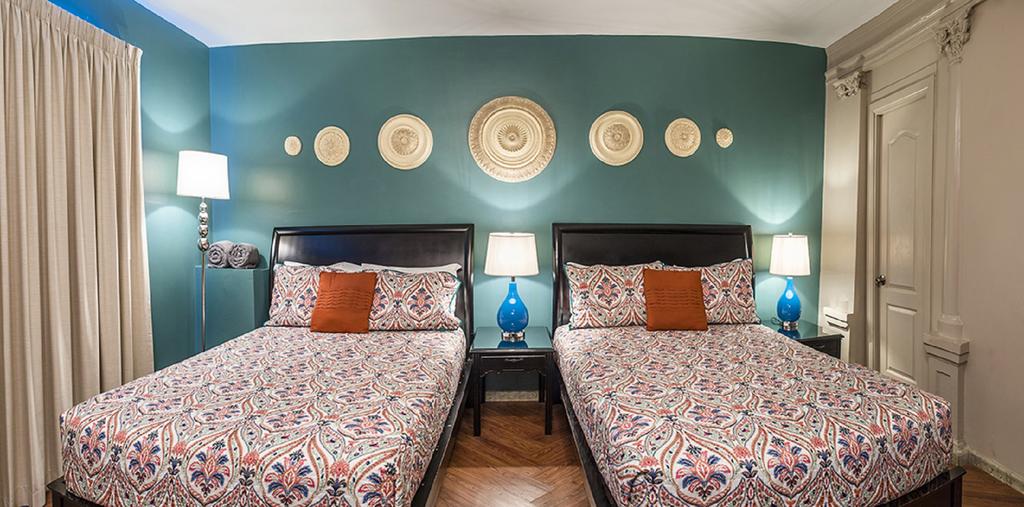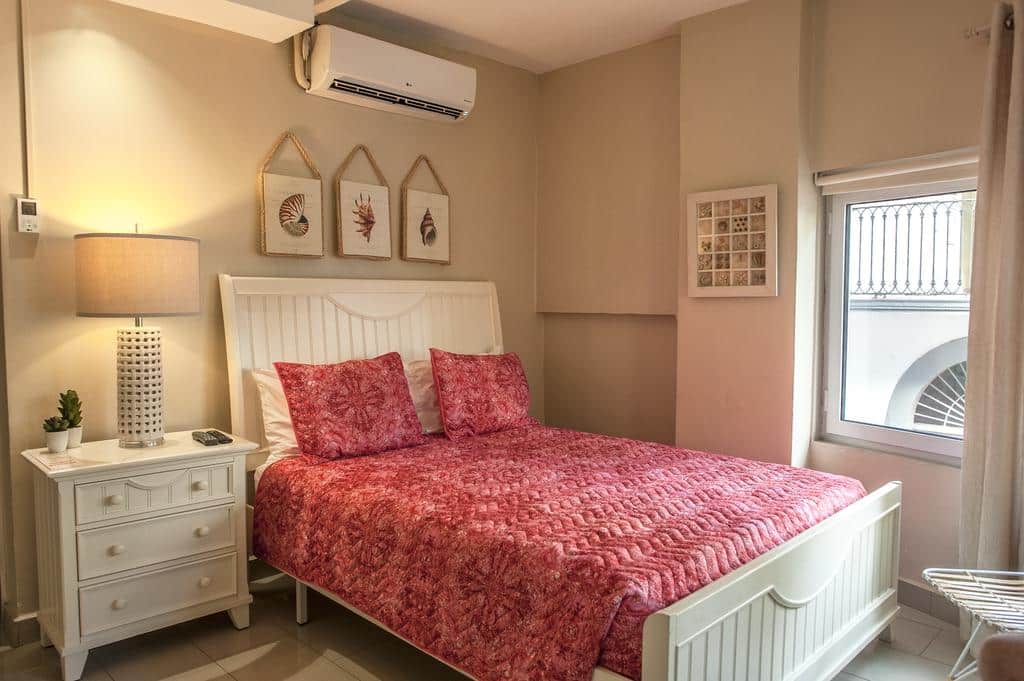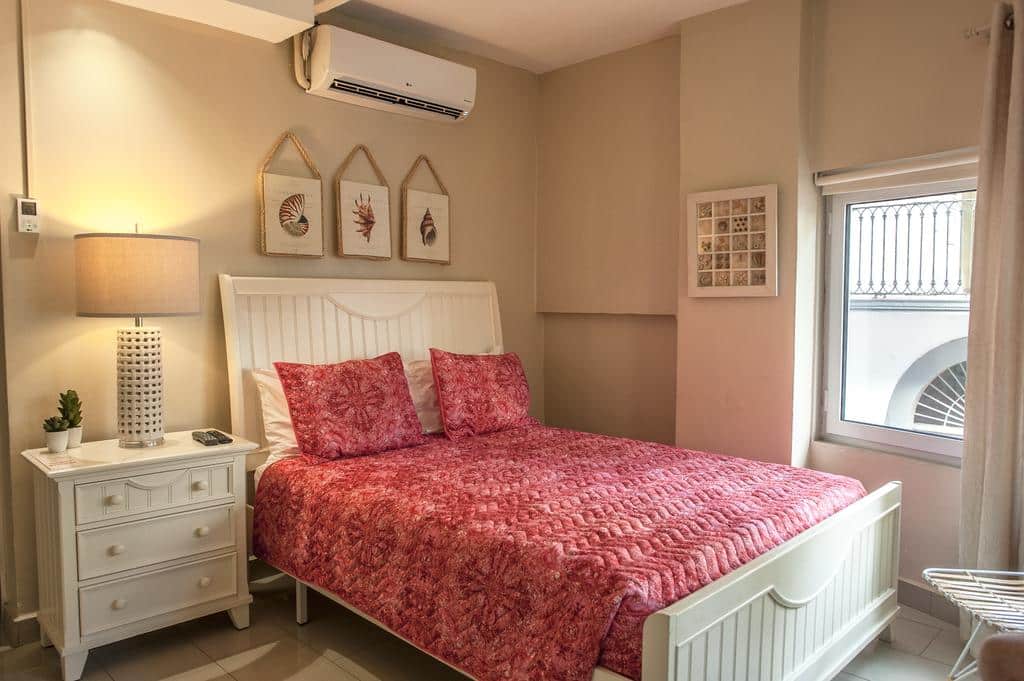 The penthouse rooms are the largest and most luxurious rooms at Magnolia Inn. They each have a king sized bed with the option of adding a twin sized bed upon request. Each room has a sitting area and a balcony with views of the Panama City skyline and the bay.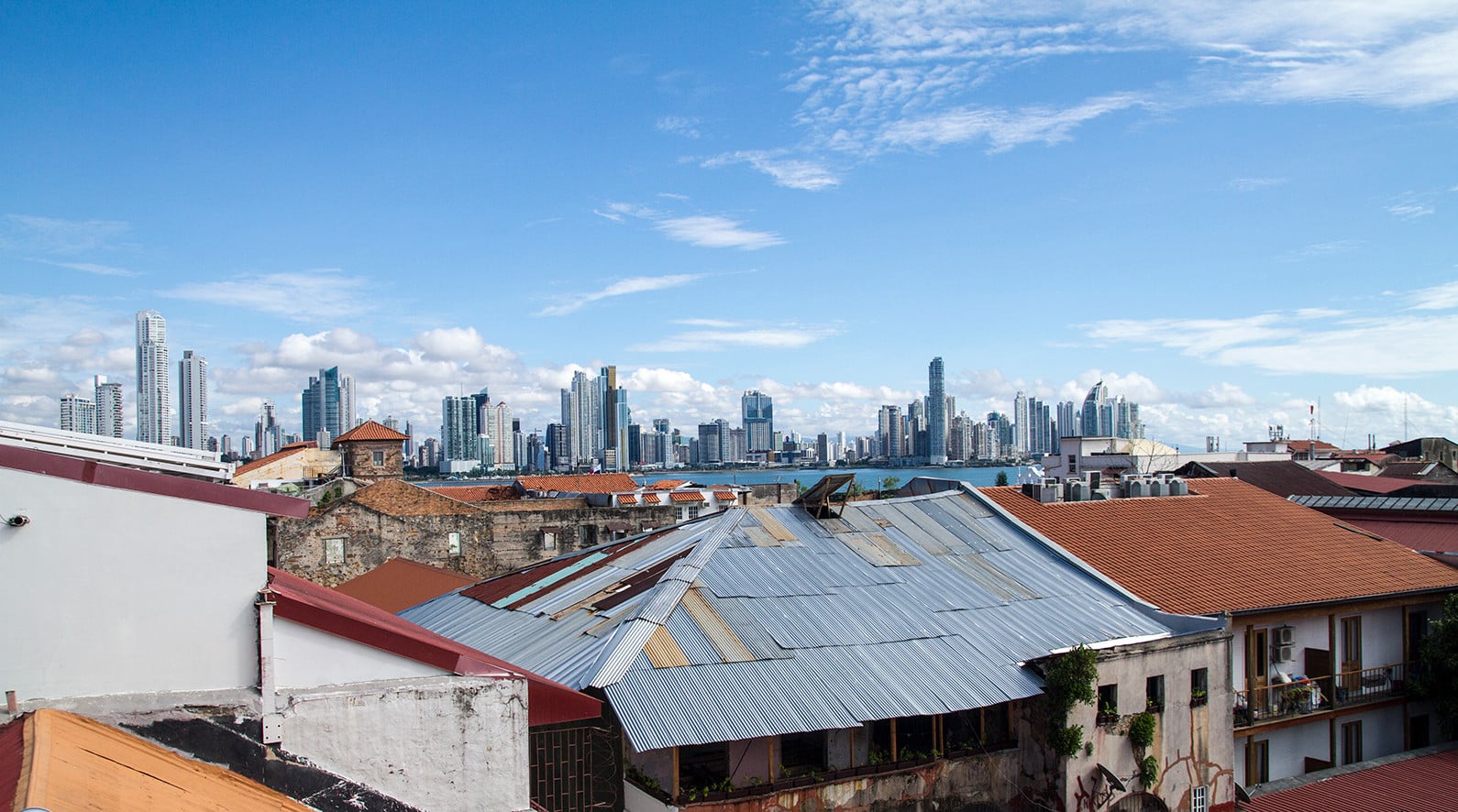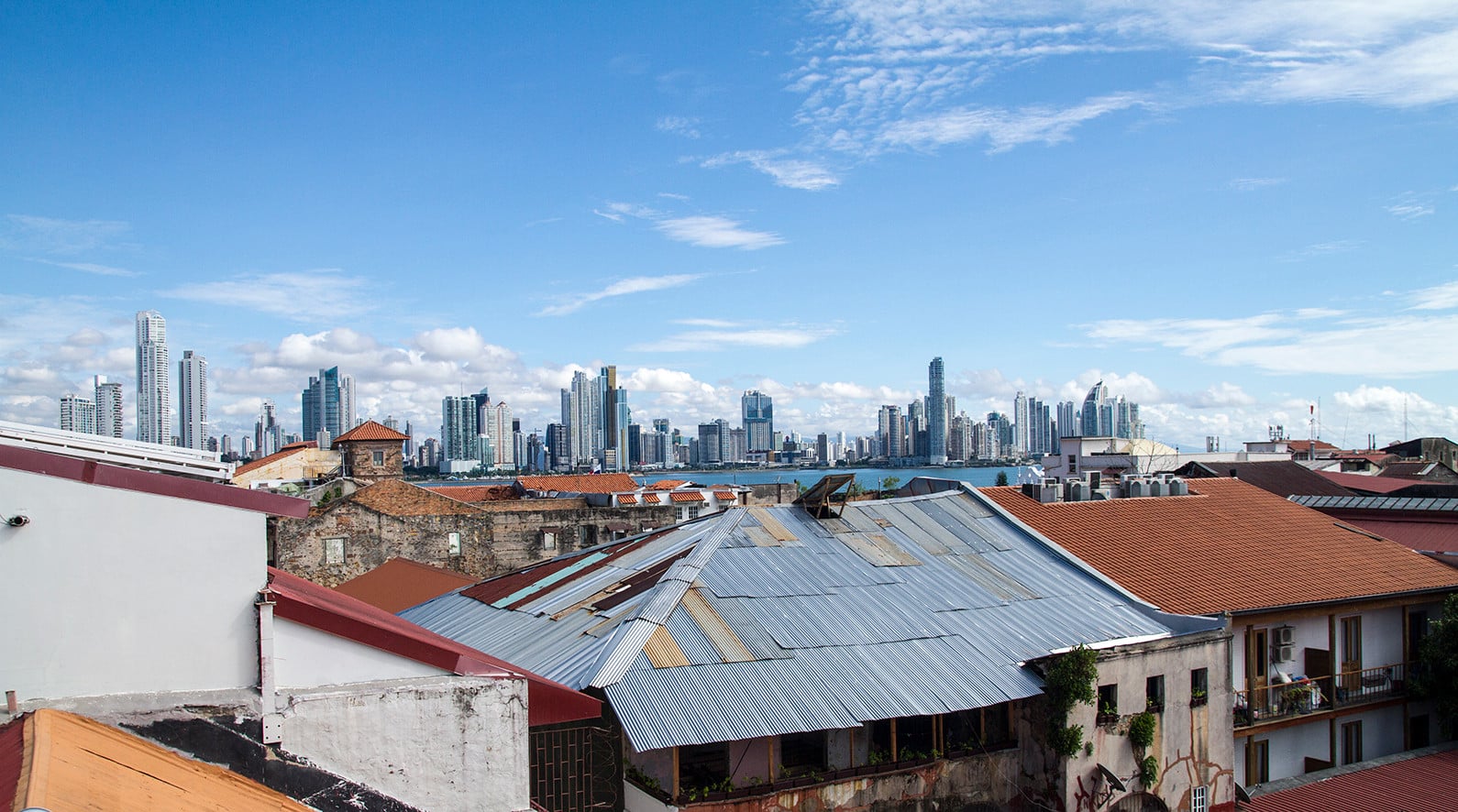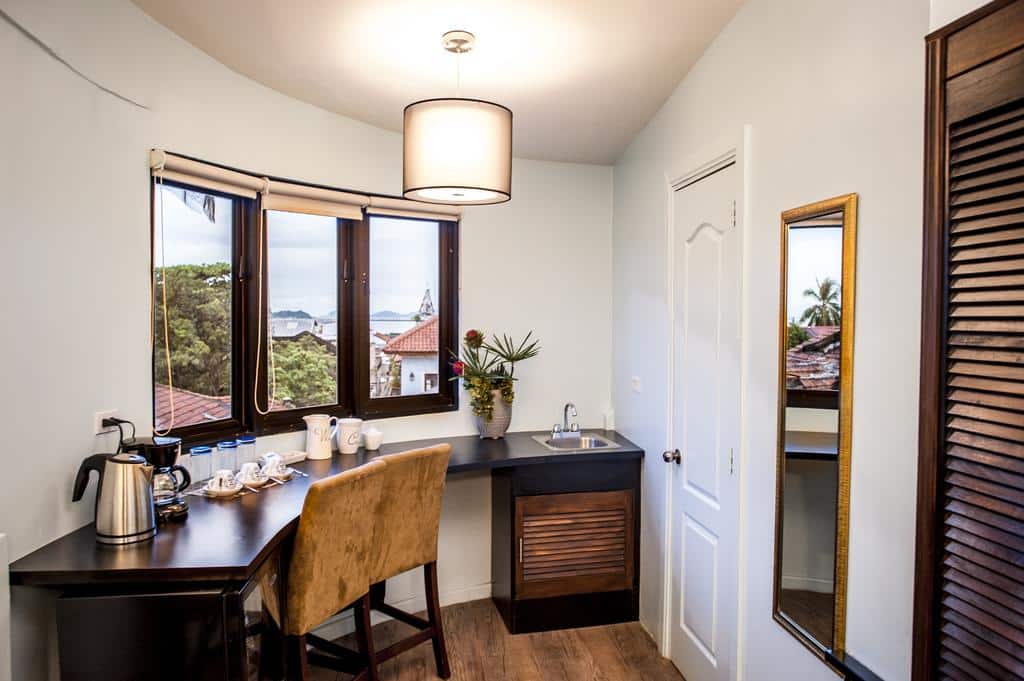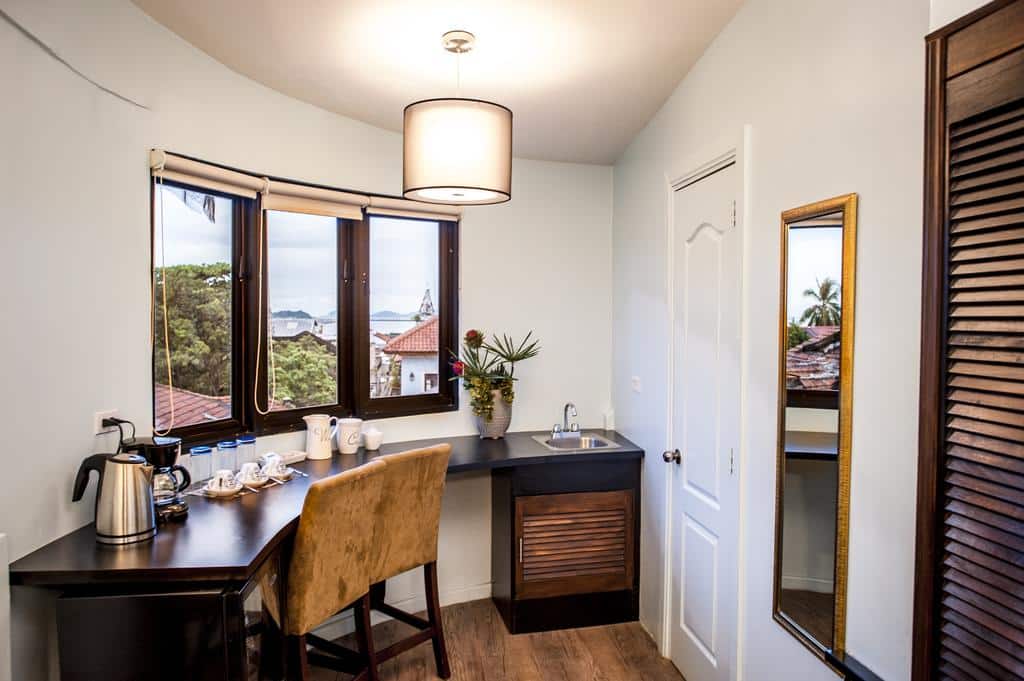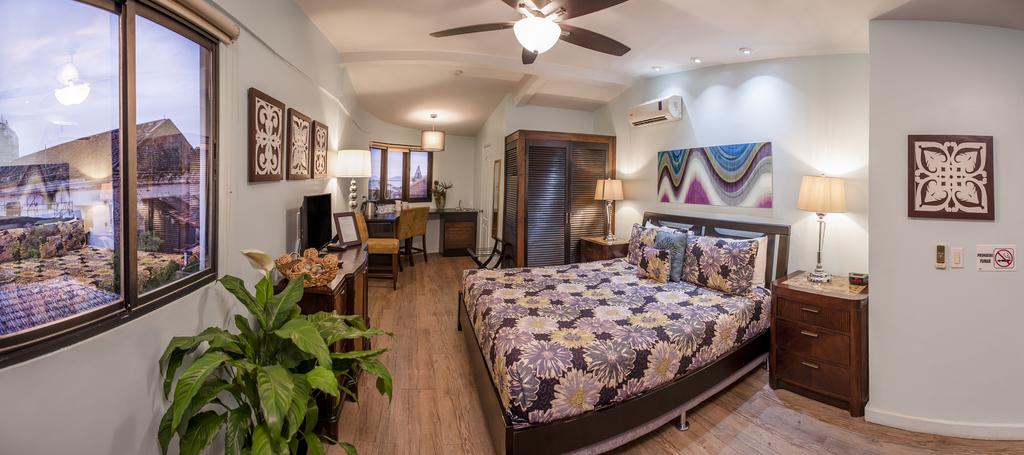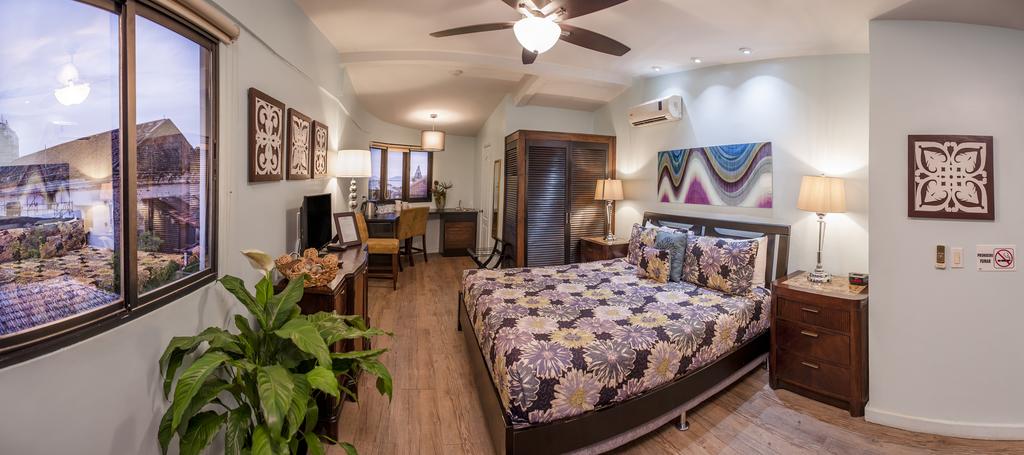 Travelers on a budget can stay in one of the six hostel rooms. Dormitories can have four, six or twelve beds. The biggest dorm room is called the "ballroom" and it is the only option with no air conditioning since it has 26 windows and a private mounted fan for each bed. In the center there is a living area, as well as two balconies and a piano which is available for guests use. The rest of the dormitories have bunk beds with reading lights, locker, ceiling fans and air conditioning. Bathrooms are shared and there is access to a balcony as well.