Tapa lovers rejoice with Casco Mar Restaurant in Casco Viejo. This restaurant opened in September 2016 in what was formerly la Rosa de los Vientos restaurant. Its location is absolutely perfect, since it is tucked on a corner of Calle 8 west and Avenida Demetrio Brid. Use the San Jose Church (Golden Altar) as a point of reference since it is on that street between the church and Marzola Argentinian Steakhouse.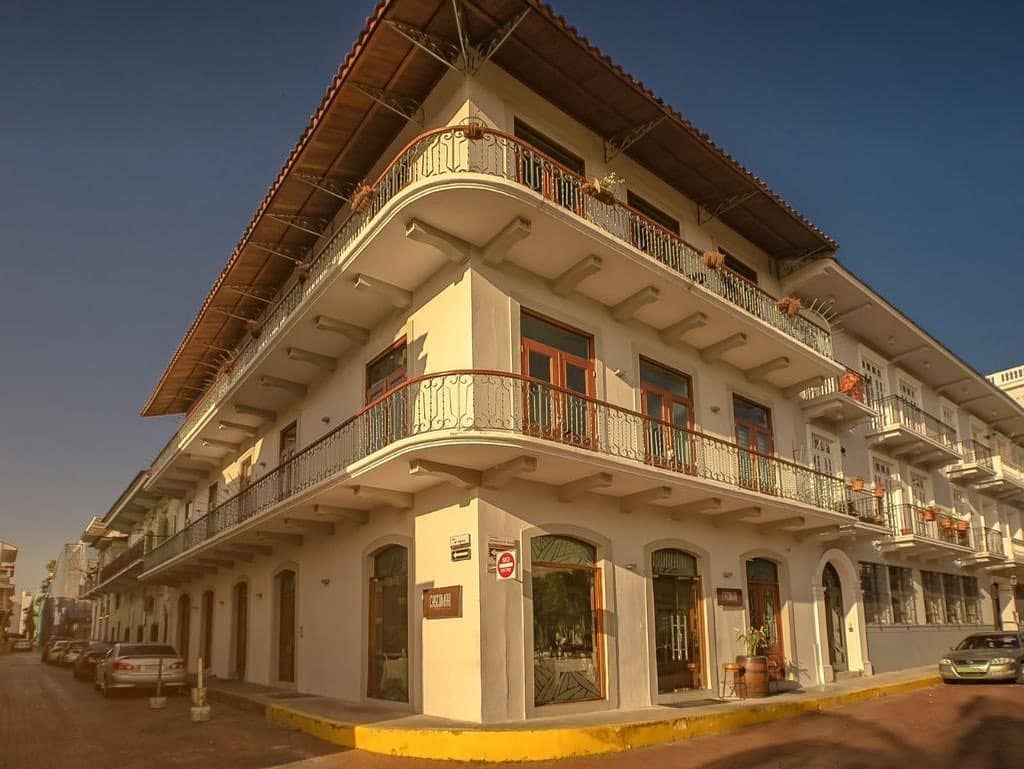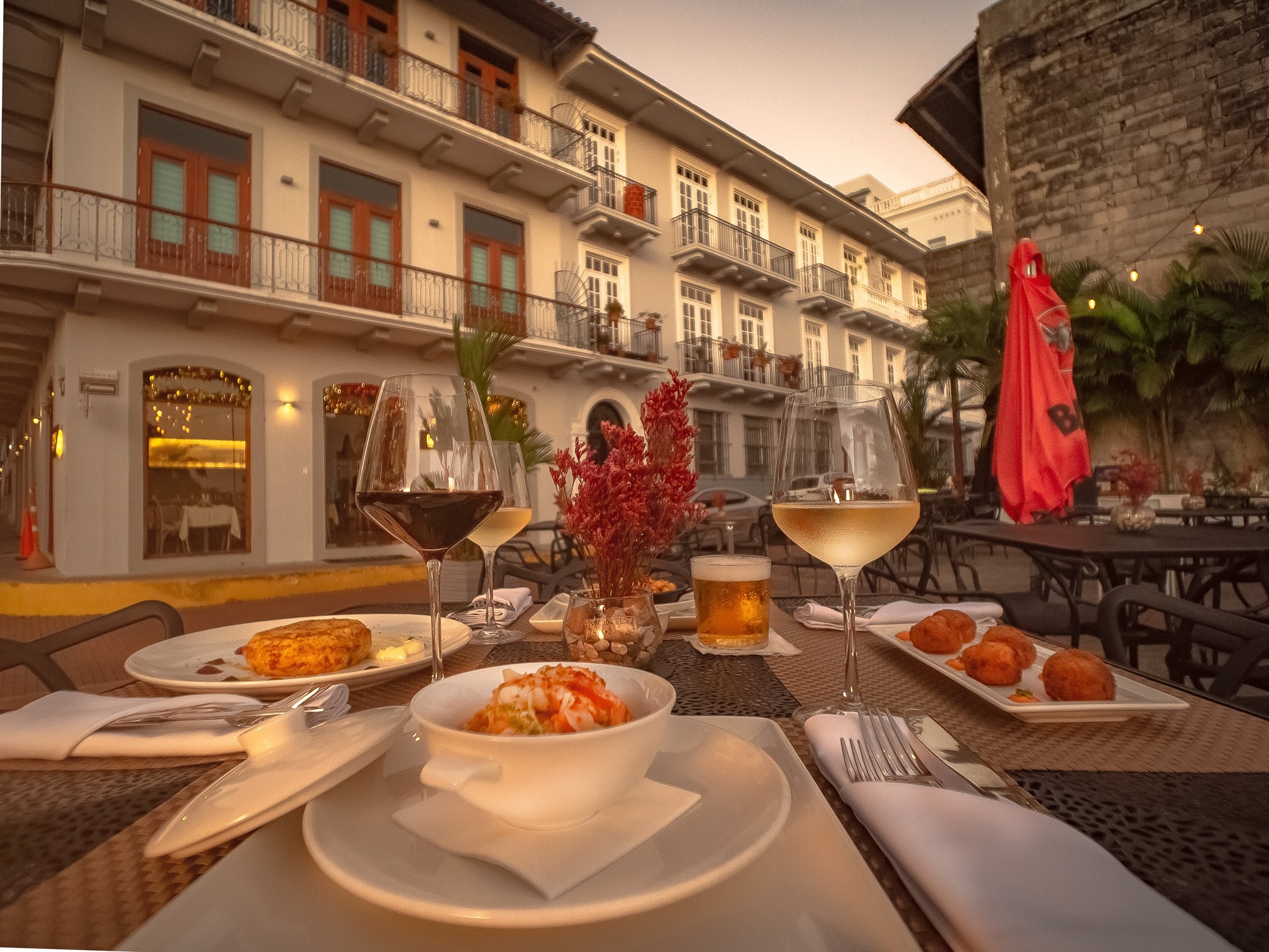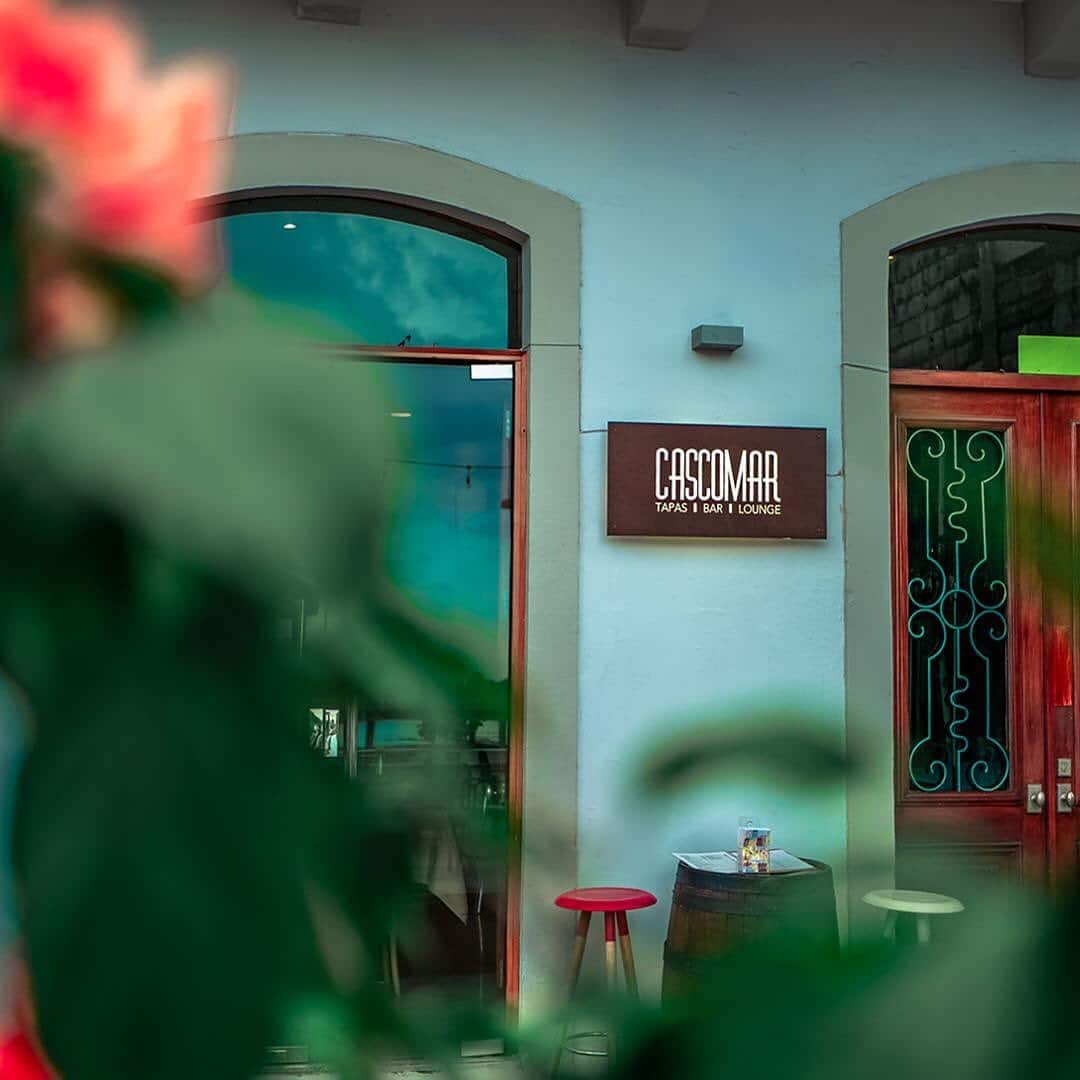 Casco Mar Restaurant has indoor seating with air conditioning and a fully stocked bar with stool chairs. The building has plenty of large glass doors to give natural light to this area. Decoration is quite clean and minimalistic. Free WiFi is available throughout the restaurant. Staff speaks English. Most people prefer to sit outside though, so make sure to reserve especially at night since this place gets crowded. This restaurant sets a few tables on the street at night.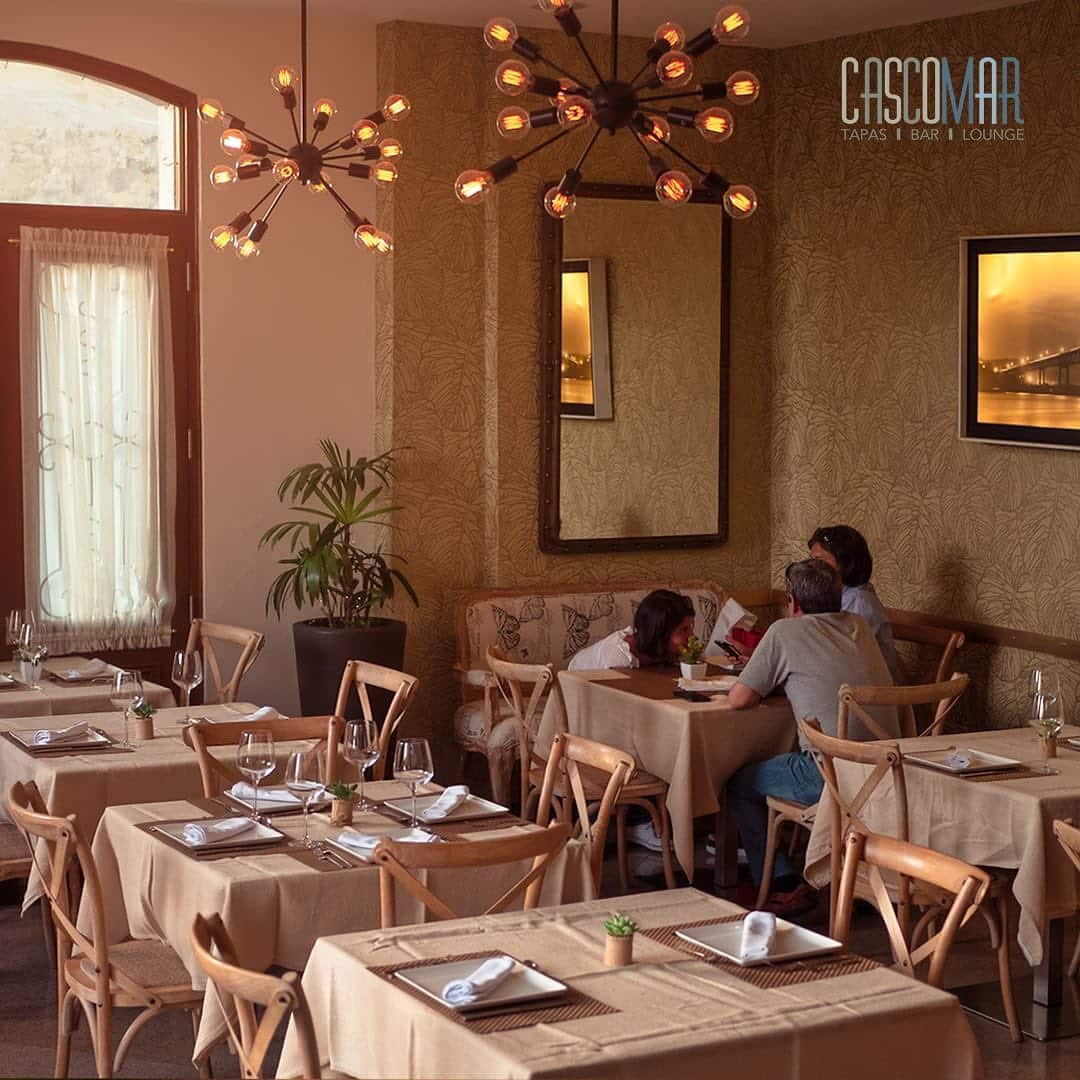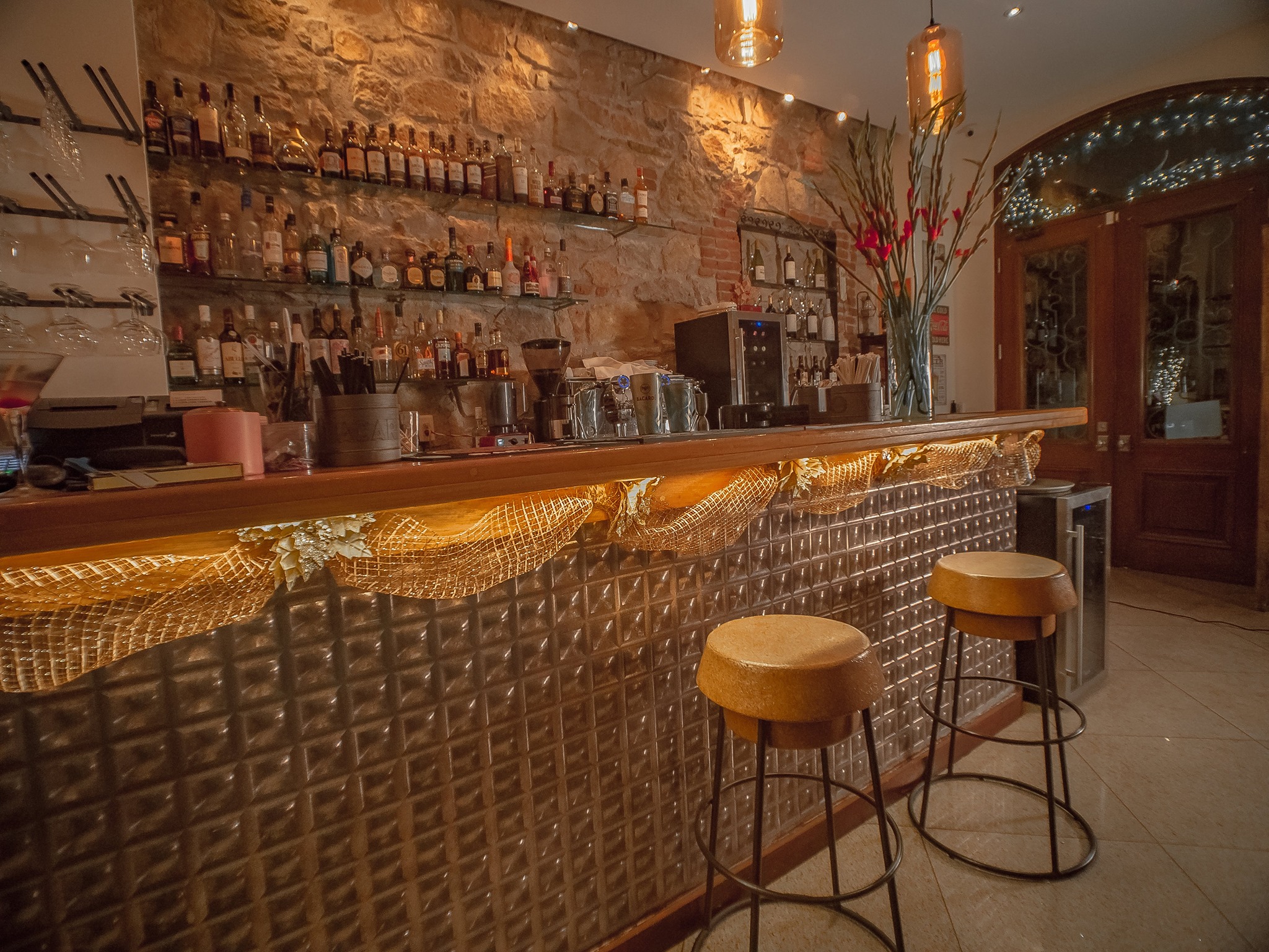 A raised platform area by the Pacific Ocean is the preferred location to dine in Casco Mar Restaurant . It only has a few tables with umbrellas and soft strings of lights, as well as other lamps to give it a romantic vibe. Pink and white bougainvilleas cover the edge of the sea, as well as palm trees that give the area a tropical vibe.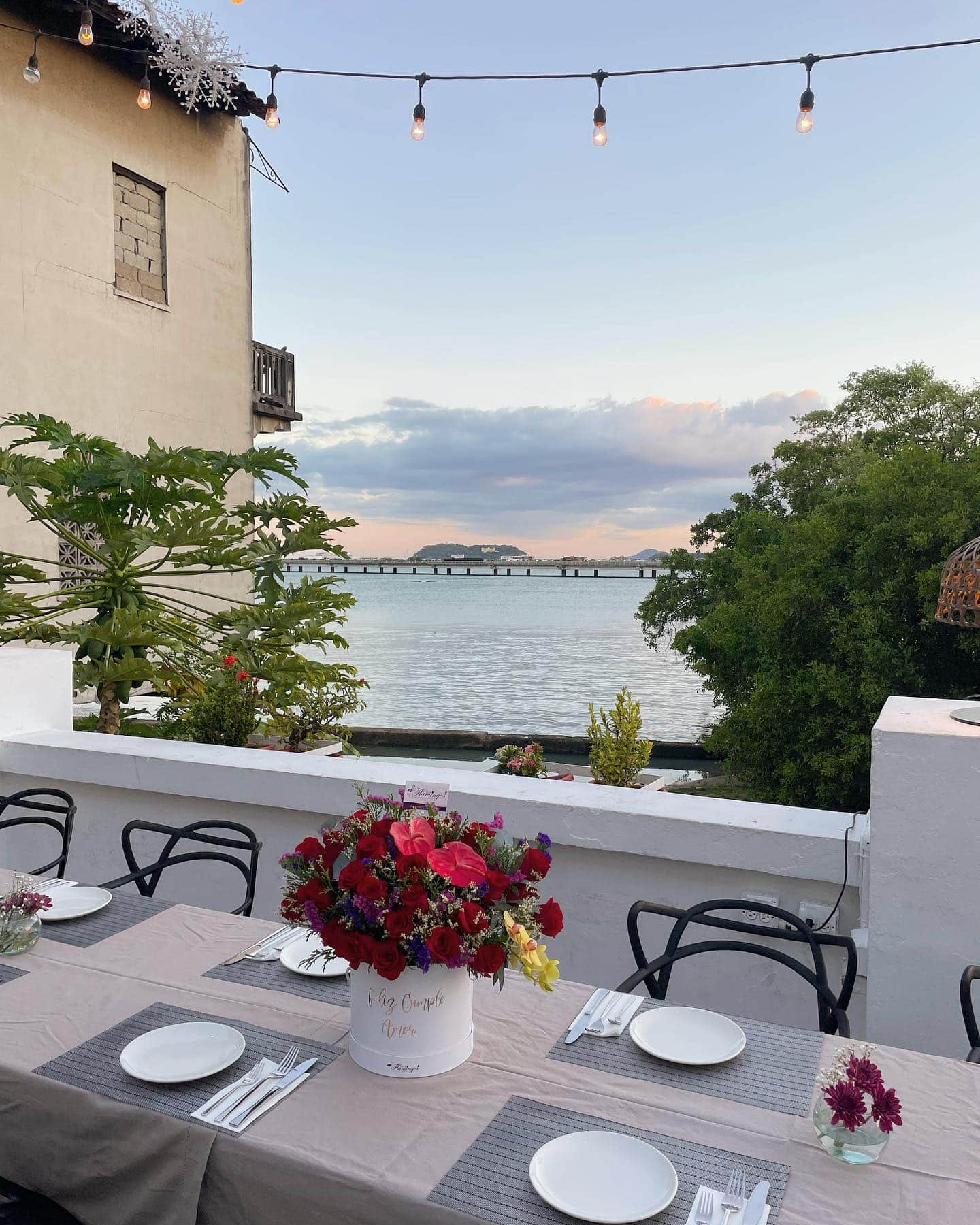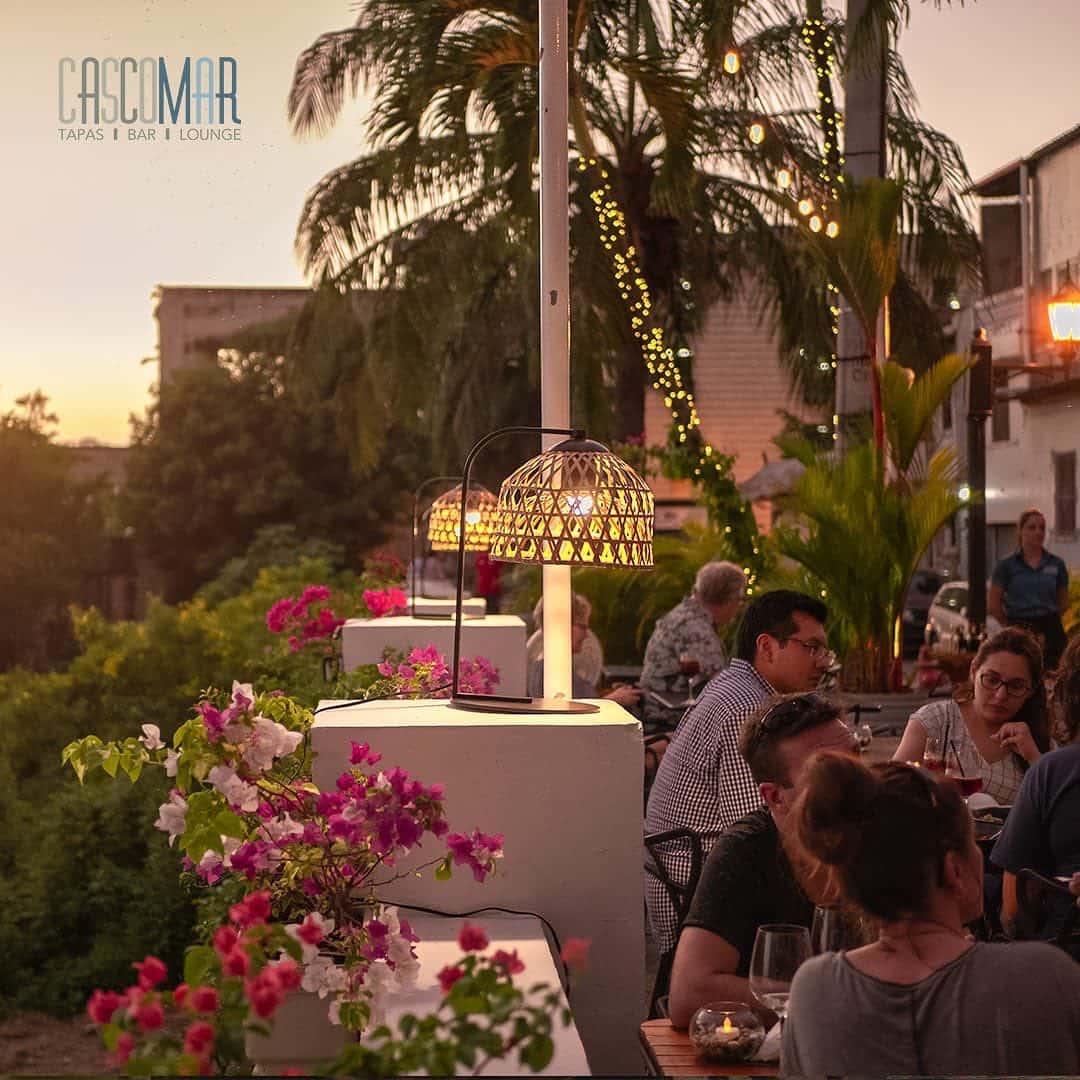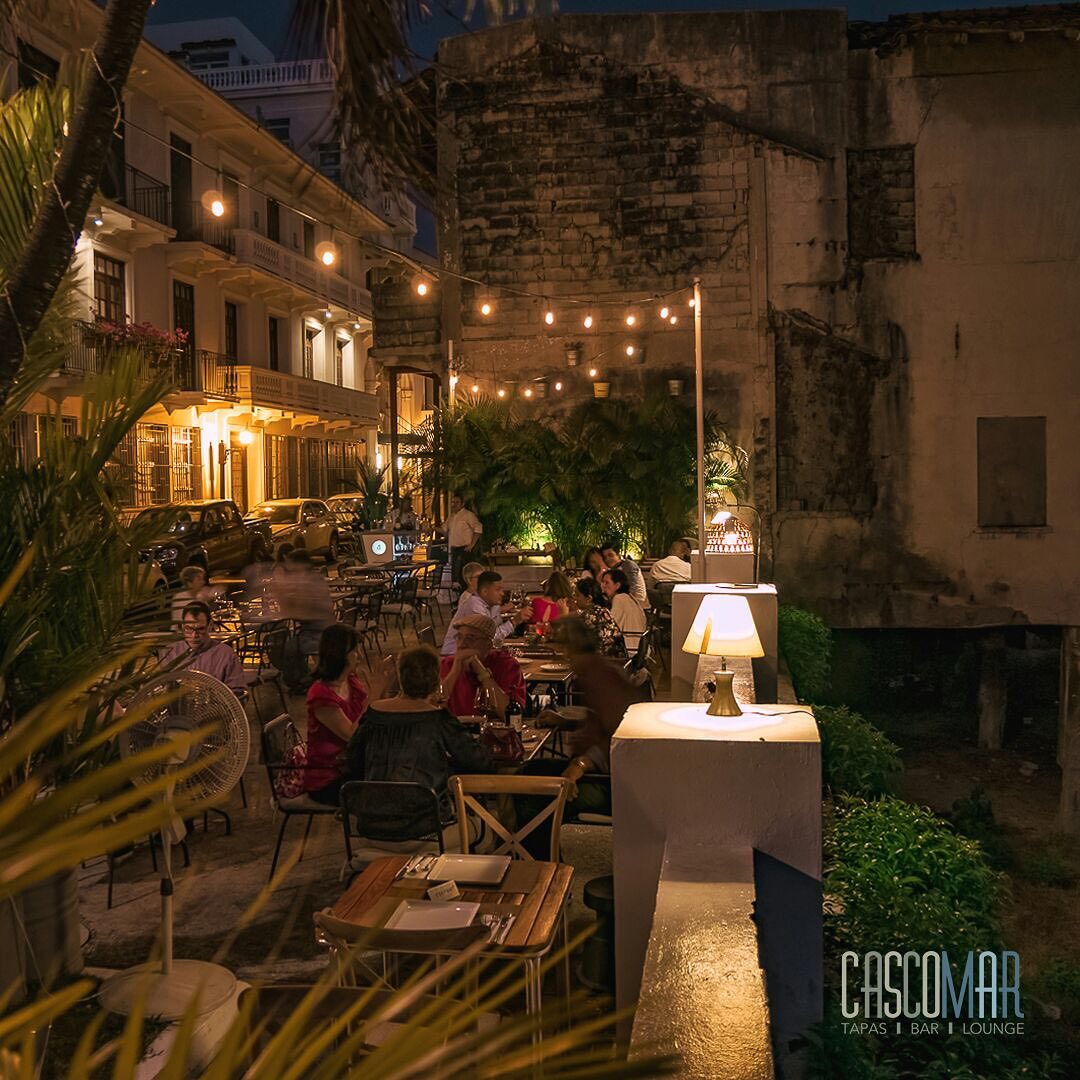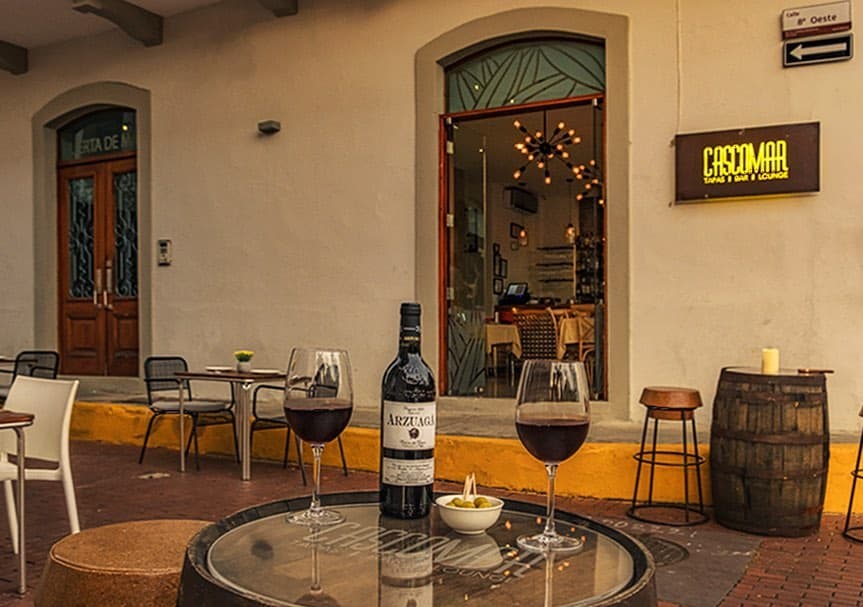 Live music is played on Friday and Saturday usually from 7 or 8 p.m. and Sundays for sunset starting at 4 or 5 p.m. This restaurant in Casco Viejo also does specials for events such as Valentines, Mother's or Father's day, Christmas and New Years. Pets are welcome in the terrace and outdoor seating area.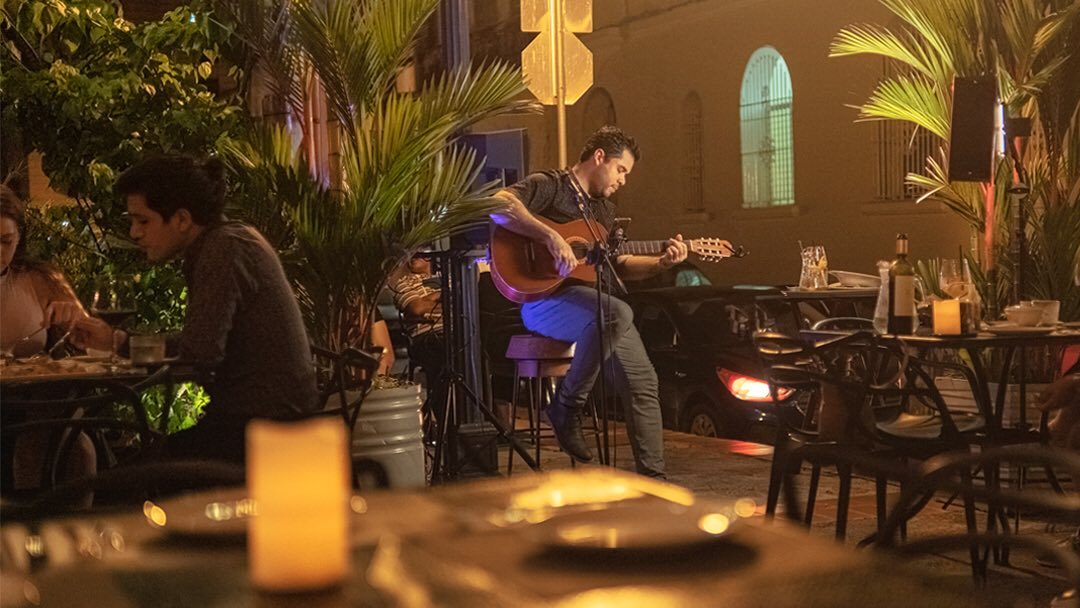 Their new schedule for Casco Mar Restaurant in 2023, post pandemic is from 12:30 to 11:30 p.m. Tuesdays through Saturdays and 12:30 to 8:30 p.m. on Sundays. This restaurant closes on Mondays. Their schedule may vary for public holidays.
Casco Mar Restaurant is Spanish and Mediterranean
This restaurant in Casco Viejo is a mix between Spanish and Mediterranean food. Paellas are the house specialty at Casco Mar Restaurant. Vegans can be accommodated with a vegetable paella with asparagus, zucchini, carrots, pimiento, mushrooms and sweet green peas. The chicken rice broth has chicken, garlic, crushed onions and pimiento.
Most people love the seafood paellas and there are plenty of options to choose from. The mixed paella has fish broth, rice, chicken, mussels, clams, squid rings and shrimps. Another alternative is the Señoret paella which has the same as the paella mixta minus the chicken. While the fish paella also has a fish broth, rice and dried catch of the day. The shrimp "arroz meloso" has concentrated lobster, crushed squid rings, clams and lobster rings. Try the black rice which has fish broth, paella rice, squid ink, mussels, clams, squid rings and shrimp.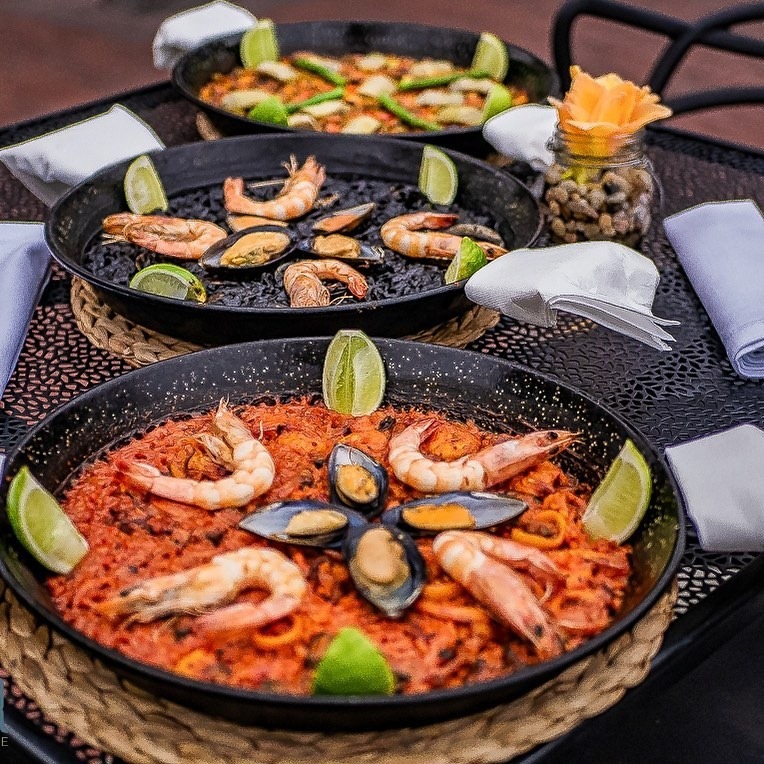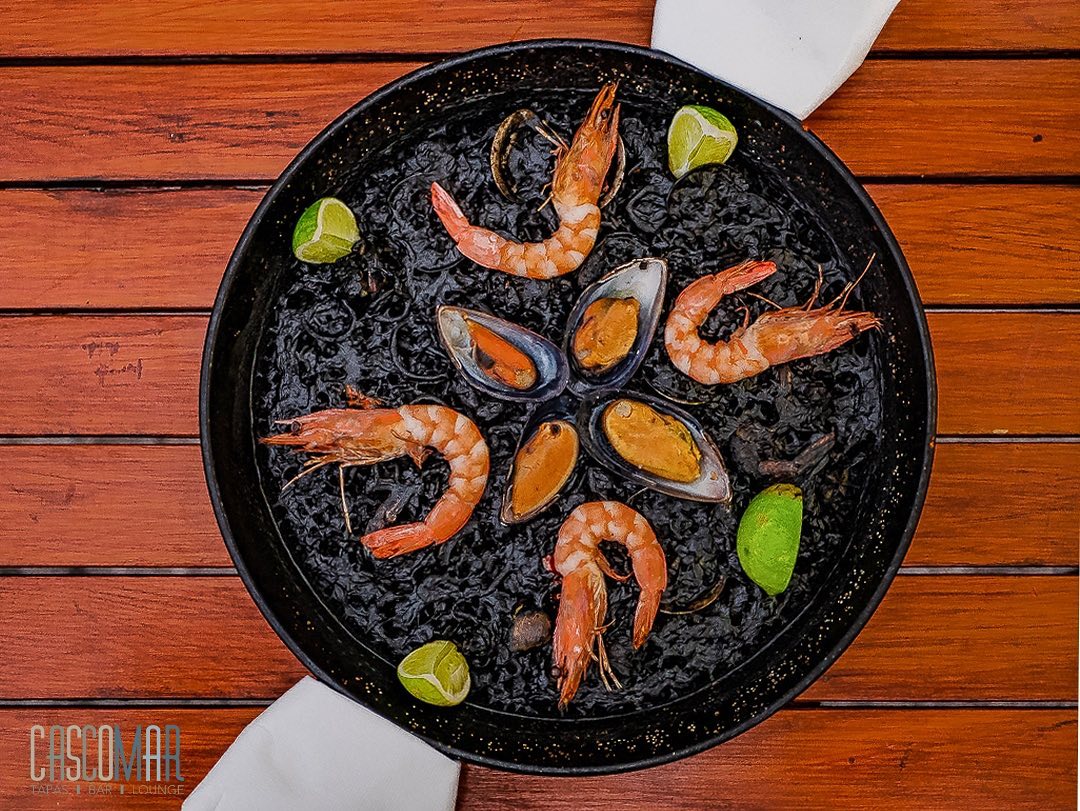 All of the classic traditional tapas are on the menu including Iberian ham croquettes, Spanish style egg tortilla, patatas bravas, artichokes with crunchy Iberian ham, "huevos rotos" which is soft eggs with Iberian ham, Spanish chorizos with cider, fried chickpeas with chorizo, bacon and green sweet peas, piquillo peppers filled with grouper, and orange juice marinated tuna. Other options to share are the sea bass or salmon ceviche, fried ceviche, garlic shrimp, beef carpaccio, steak tartare, eggplant chips, and diced Angus New York steak. There is also a platter of Iberian Ham and Manchego cheese.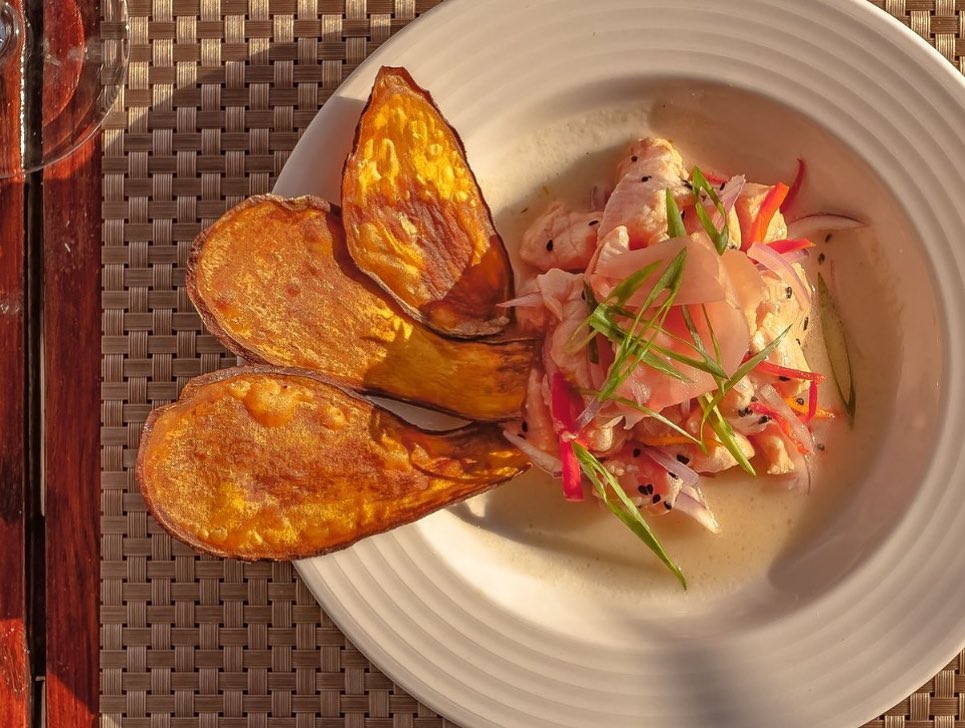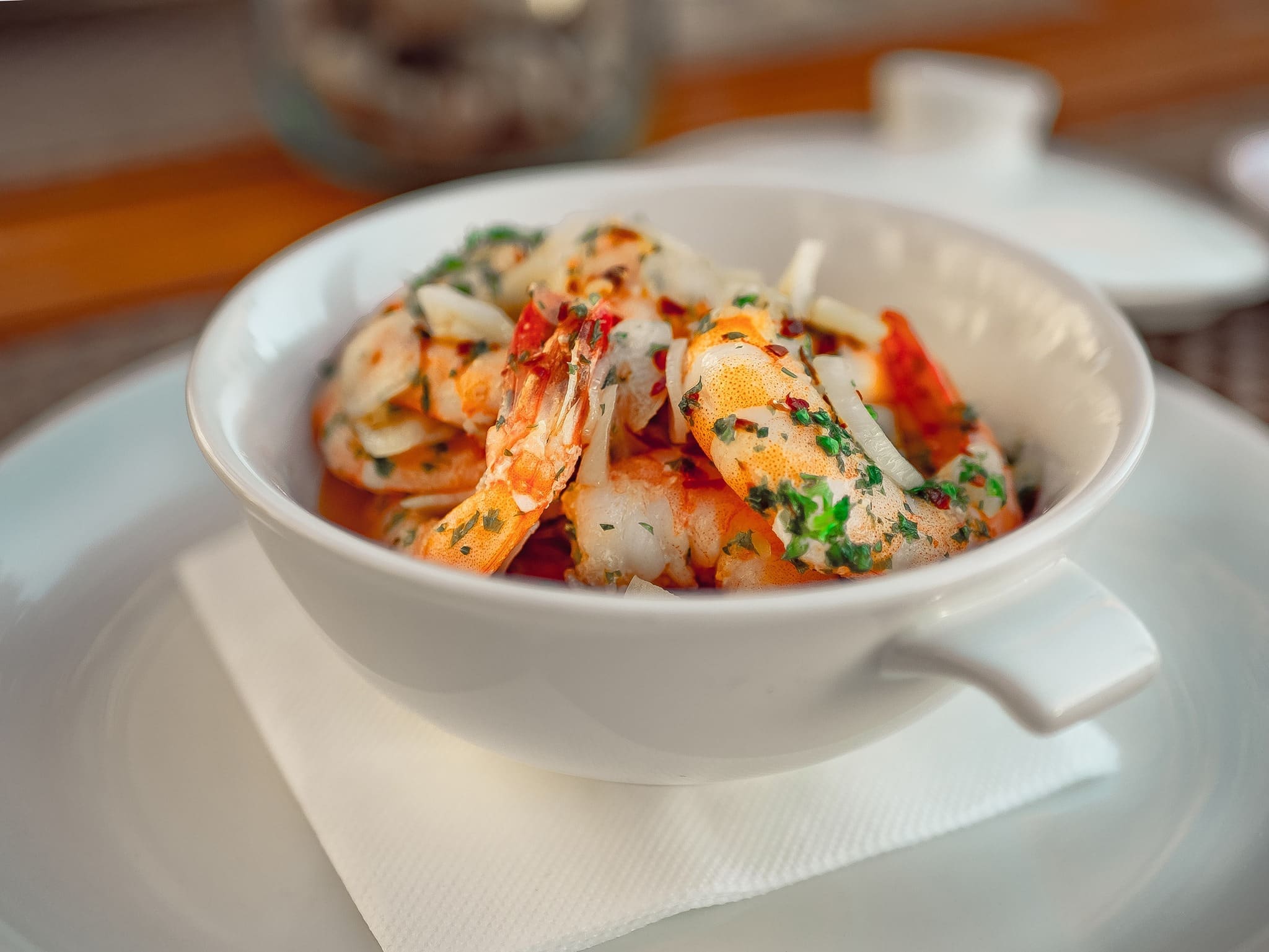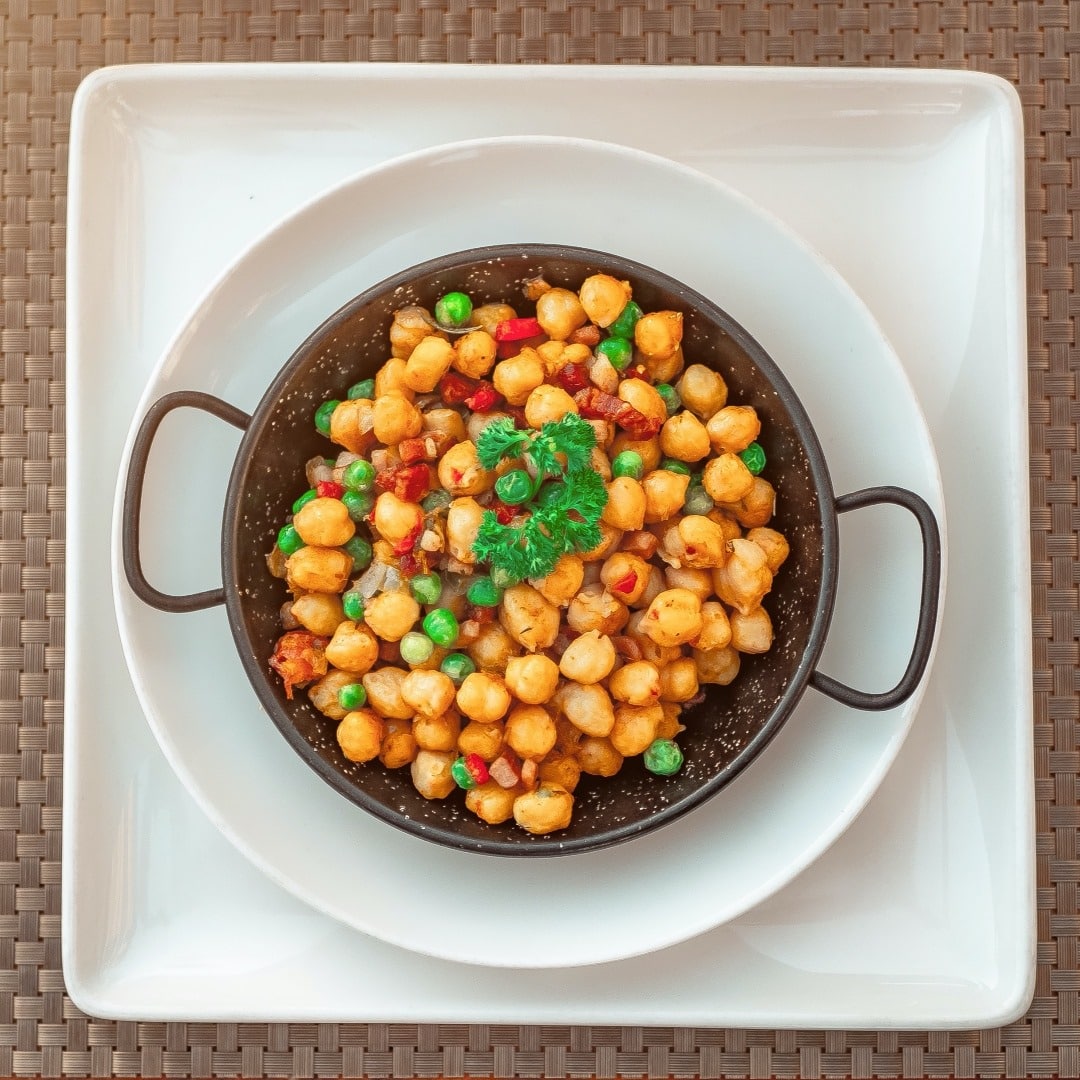 The menu in Casco Mar Restaurant also has a few salad options such as the house salad with romaine lettuce, avocado, purple onion, cherry tomato, arugula and vinaigrette. There is also the option to add shrimp. The chicken salad has lettuce, purple onions, cherry tomatoes and a mustard vinaigrette. Another option is the serrano ham and goat cheese salad. There is also an option of grilled vegetables.
Meat options include New York steak, sealed tenderloin and skirt steak. There are also plenty of sea options such as catch of the day. Those that eat salmon can pick between grilled salmon with orange reduction or salmon with crushed almonds and nuts. Other options include grilled shrimp, sealed tuna and grilled octopus over garbanzos.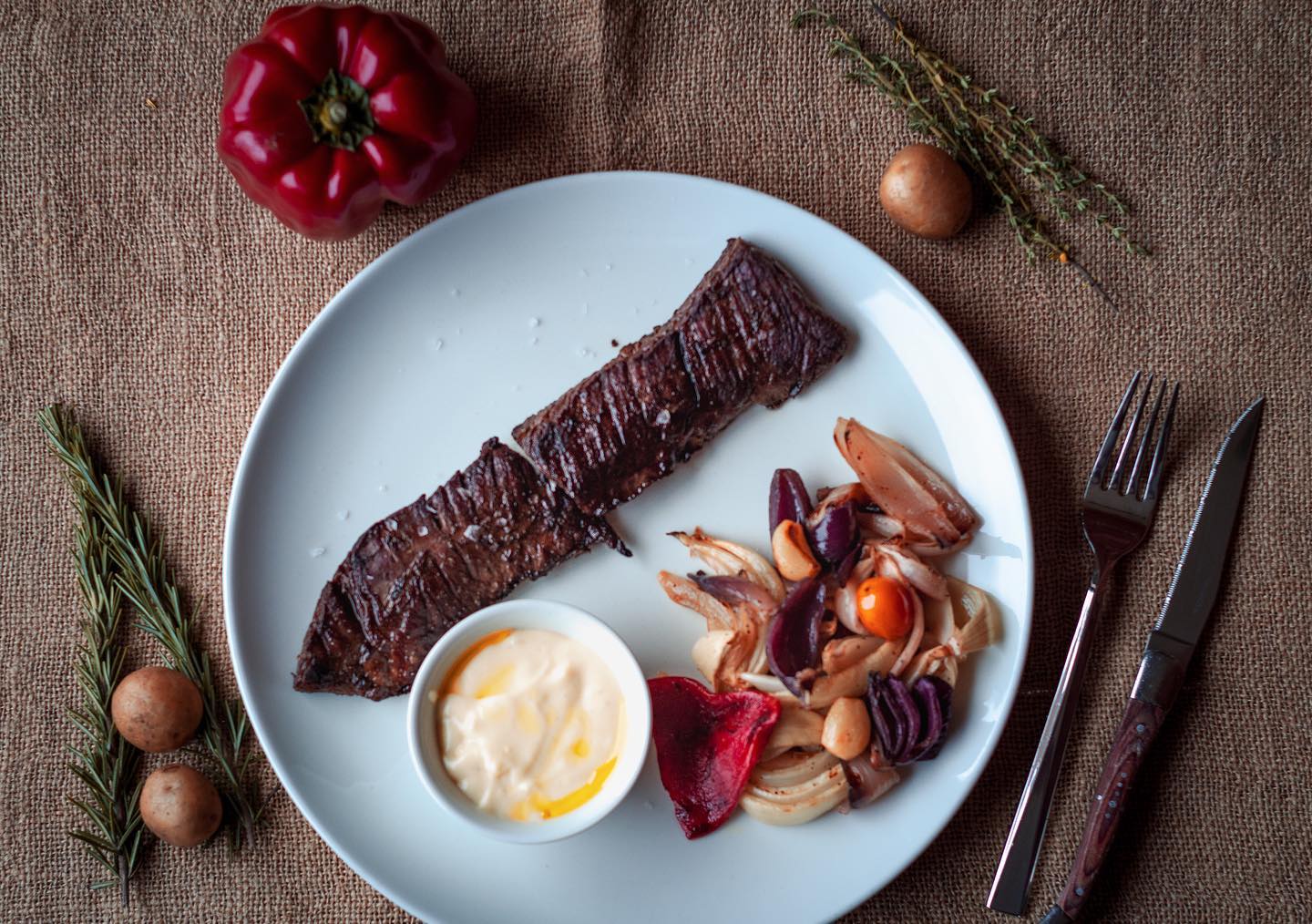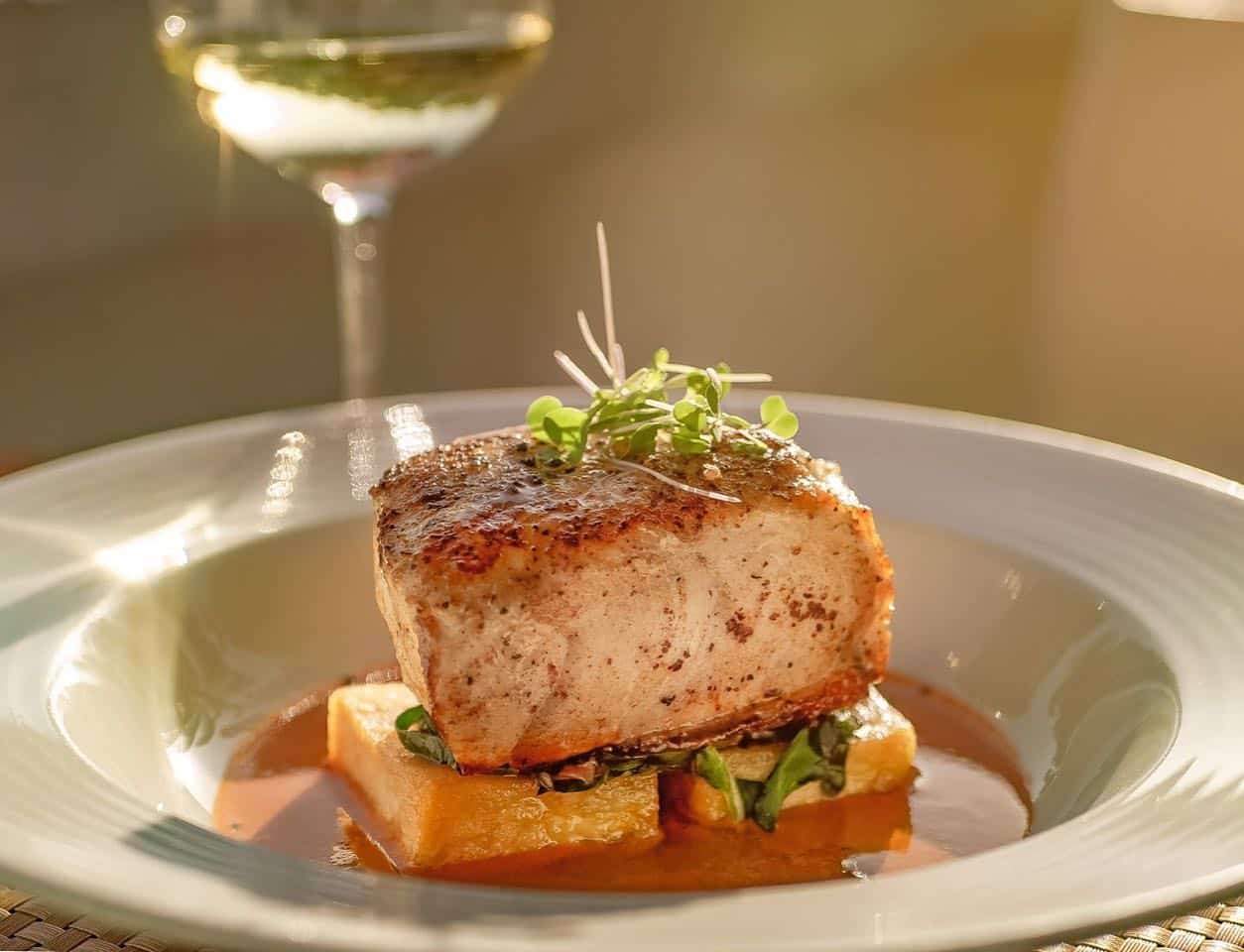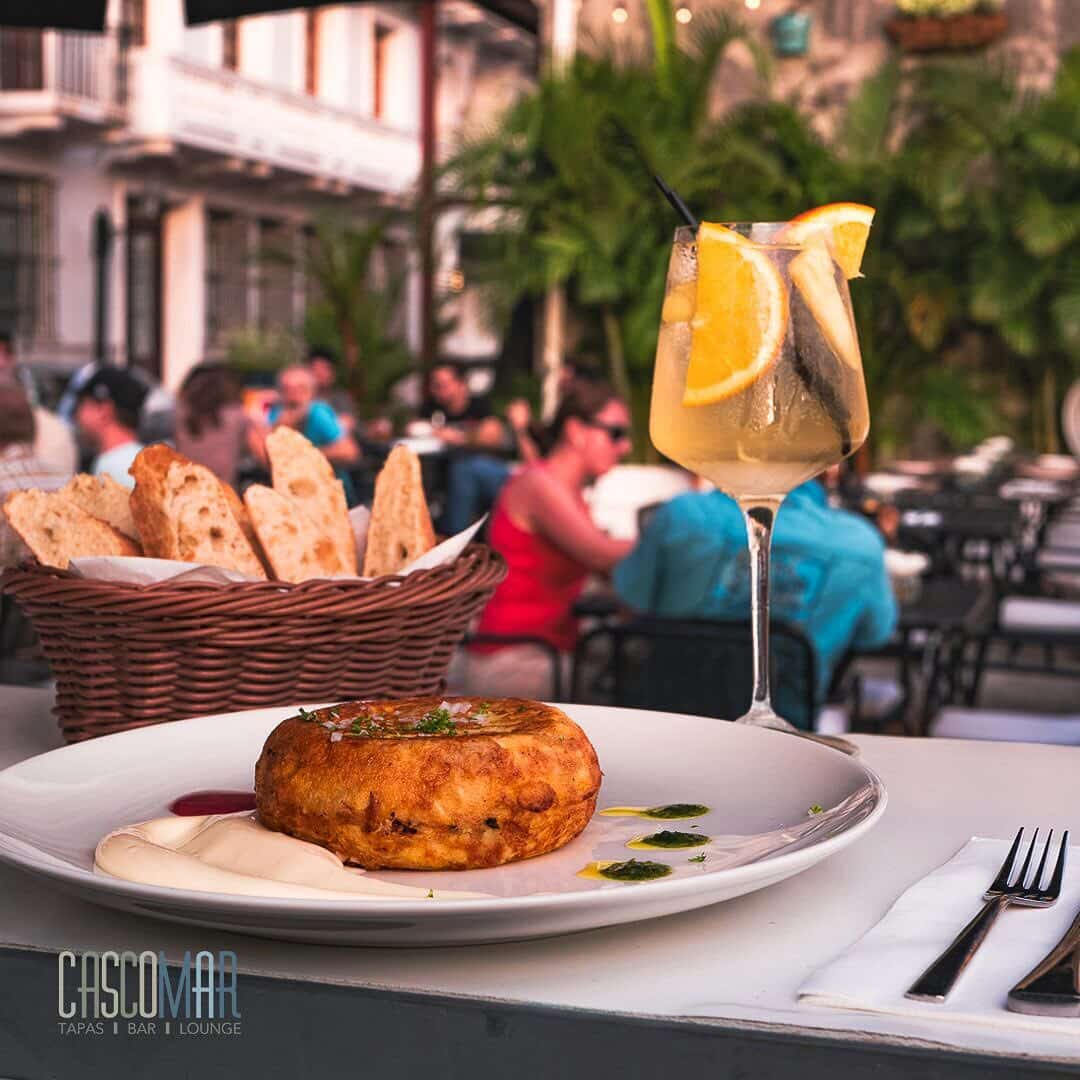 Casco Mar Restaurant has an extensive wine list. Their house wine is an Albarino from Spain. They also do special rum and wine tasting events. Sometimes they also do pairing dinners where each course is paired with a Spanish wine. Other drink specials include gin, Ron Abuelo and Aperol spritz.