I met Didimo Ballesteros many years ago. He liked to give food to people in need in Casco Viejo and Santa Ana on the weekends. He invited me to go with him to Plaza Santa Ana where he seemed to know everybody. Didimo grew up in Casco Viejo and his love for food and the neighborhood motivated him to open Los del Barrio Restaurant. I have two vacation rentals above Los del Barrio Restaurant in the Flor de Lirio building.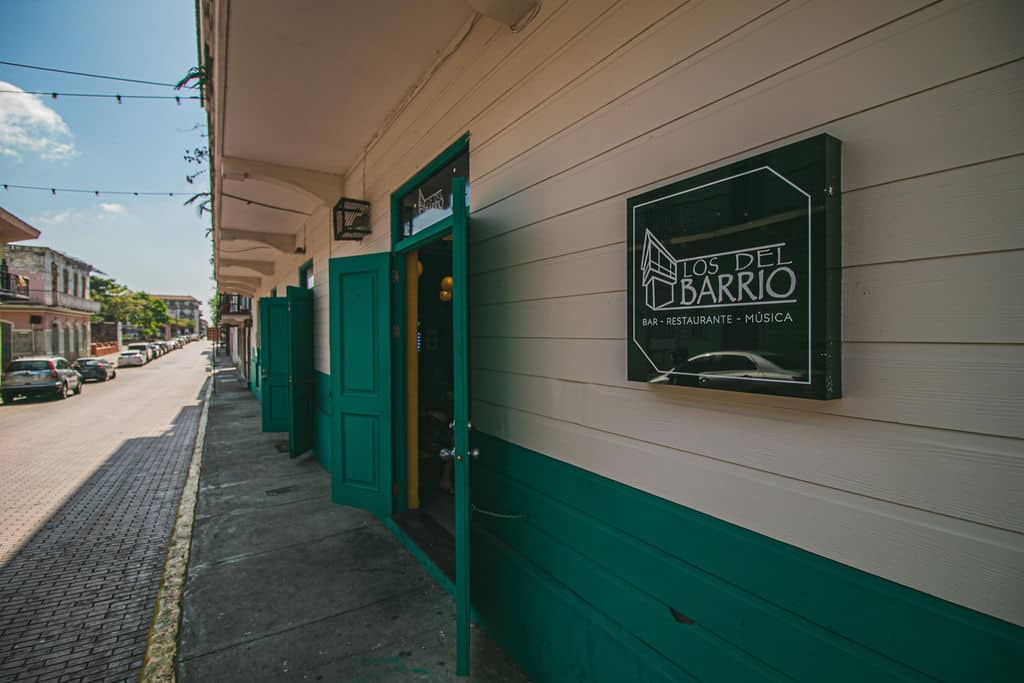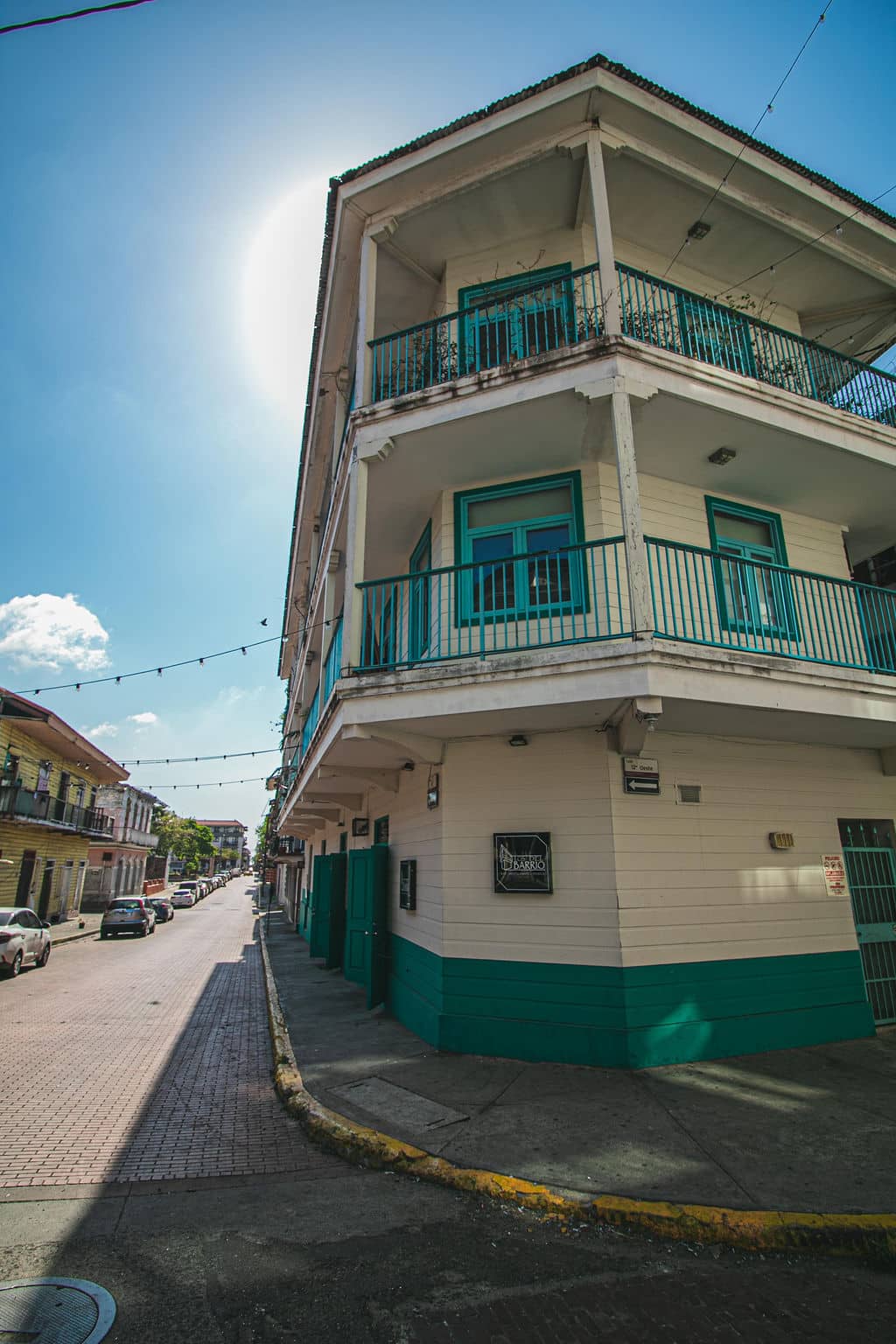 Los del Barrio, Growing up in San Felipe
The name Los del Barrio came from him and a friend who were born in San Felipe, the real name of the area known as Casco Viejo or Casco Antiguo. They saw that all of the people they had grown up with had left the area, so they wanted to open a place where old friends could come back and meet. Decoration within the restaurant features old paintings and pictures with historical places and people in the neighborhood. Many of these people have passed but it is a tribute to them and their families.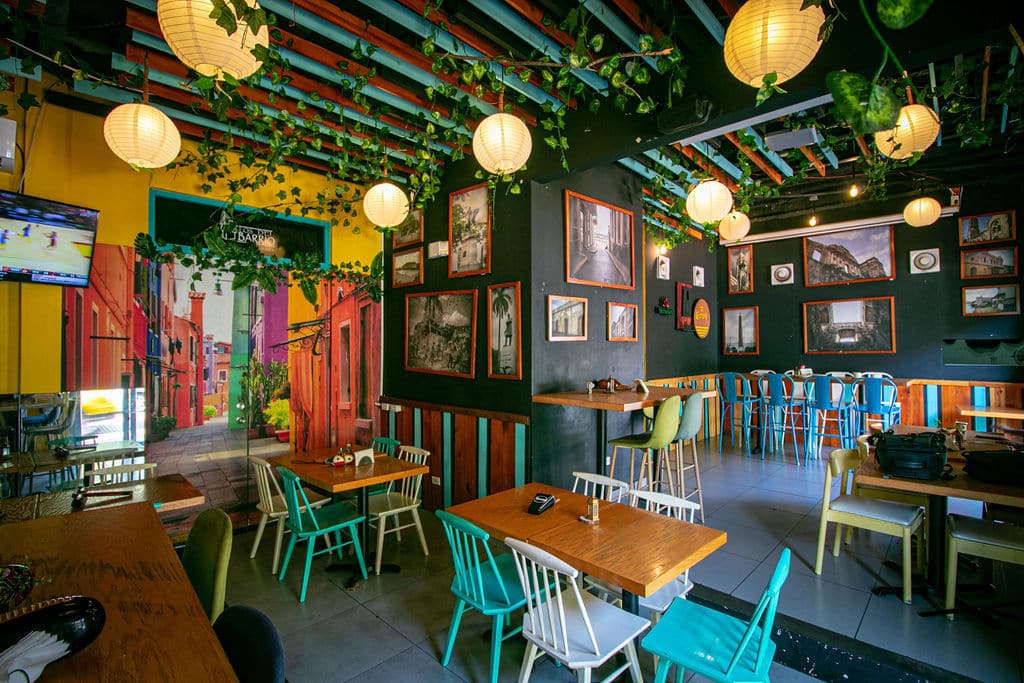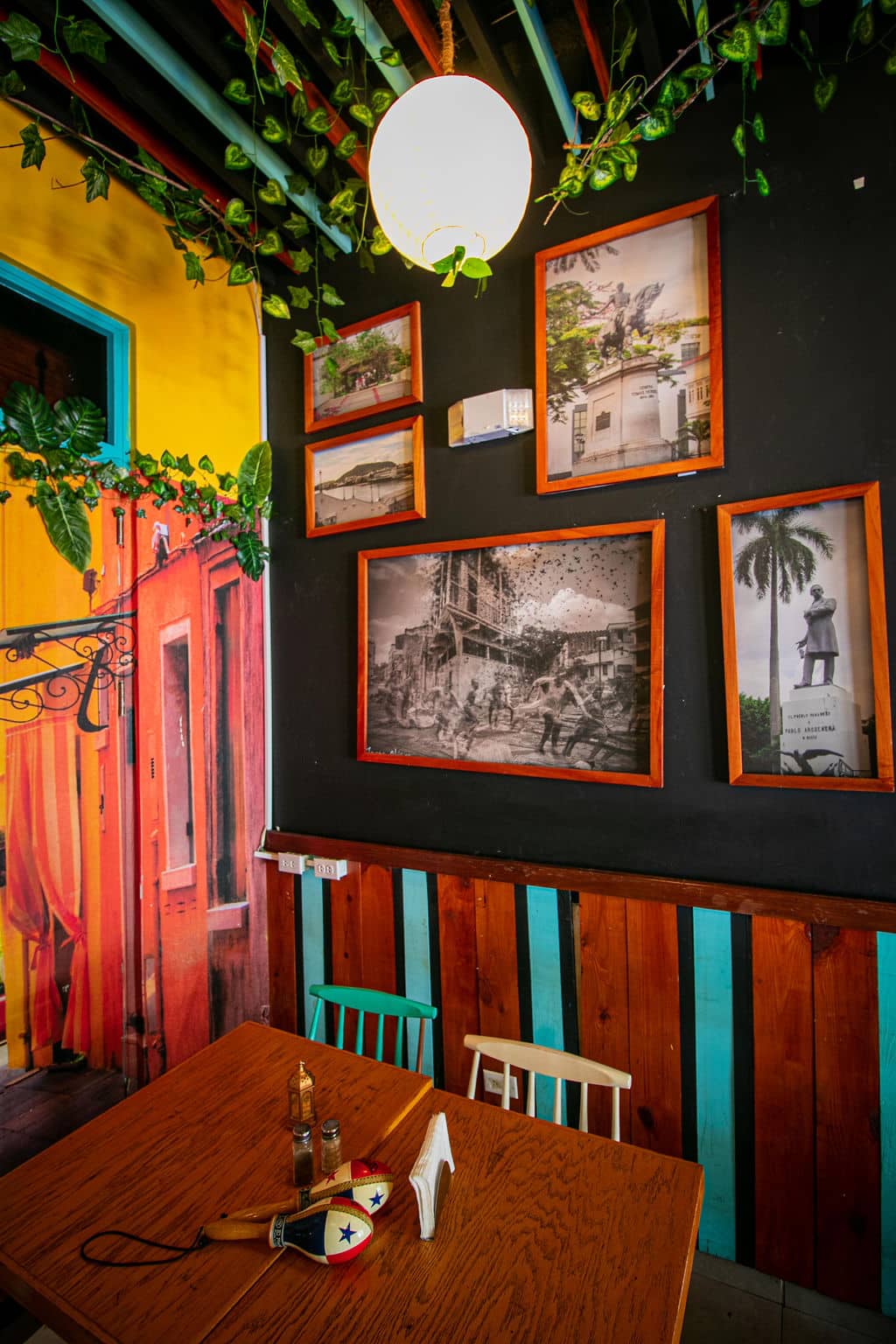 Didimo says that he was born in 1970. It was very interesting to grow up in San Felipe. They used to play at the Santo Domingo beach, including a league of softball that was founded over 50 years ago. Children back then had no toys, but they had plenty of imagination. They used to make their own skateboards and if somebody had a bicycle it would be used by everybody.
"La lata" or the can was one of their favorite games where one would throw the can far and people would hide while the person went to find the can and he or she would ring it every time they would find the person. They had other games like "el panadero", "la papaya", and "la lleva".
Mothers would be responsible for all the children and wherever you would be at noon would be the place where you would eat. The neighborhood was quite poor at that time, but it was still a wonderful place to grow up. Didimo tells me that at 7 p.m. everybody would be back at home doing their homework or having dinner. He says the neighborhood children were good students and many of them are professionals nowadays. Didimo is an accountant, but many of his friends are doctors, nurses, architects, and professionals in general.
They played all day during vacations and during the school time they only saw their friends on the weekends. His mom was a very hard working lady who used to iron to make a living and was able to have her four children become professionals. Didimo considers his childhood friends to be his brothers just like his real brothers and they are still friends over 50 years later.
Panamanian Breakfast
This restaurant in Casco Viejo wants to maintain Panamanian traditions. Los del Barrio Restaurant's breakfast is super typical of fondas with options like sausage stew with tomato sauce or empanadas and white cheese of the country. In the countryside meat is served for breakfast, so the menu has options like steak and onions topped with a fried egg which is known as "steak like a horse", liver with onions or stewed beef lung. Order tortillas (round corn fritters), hojaldra (fried dough) or carimañola (yuca filled with ground meat which is fried) as a side dish.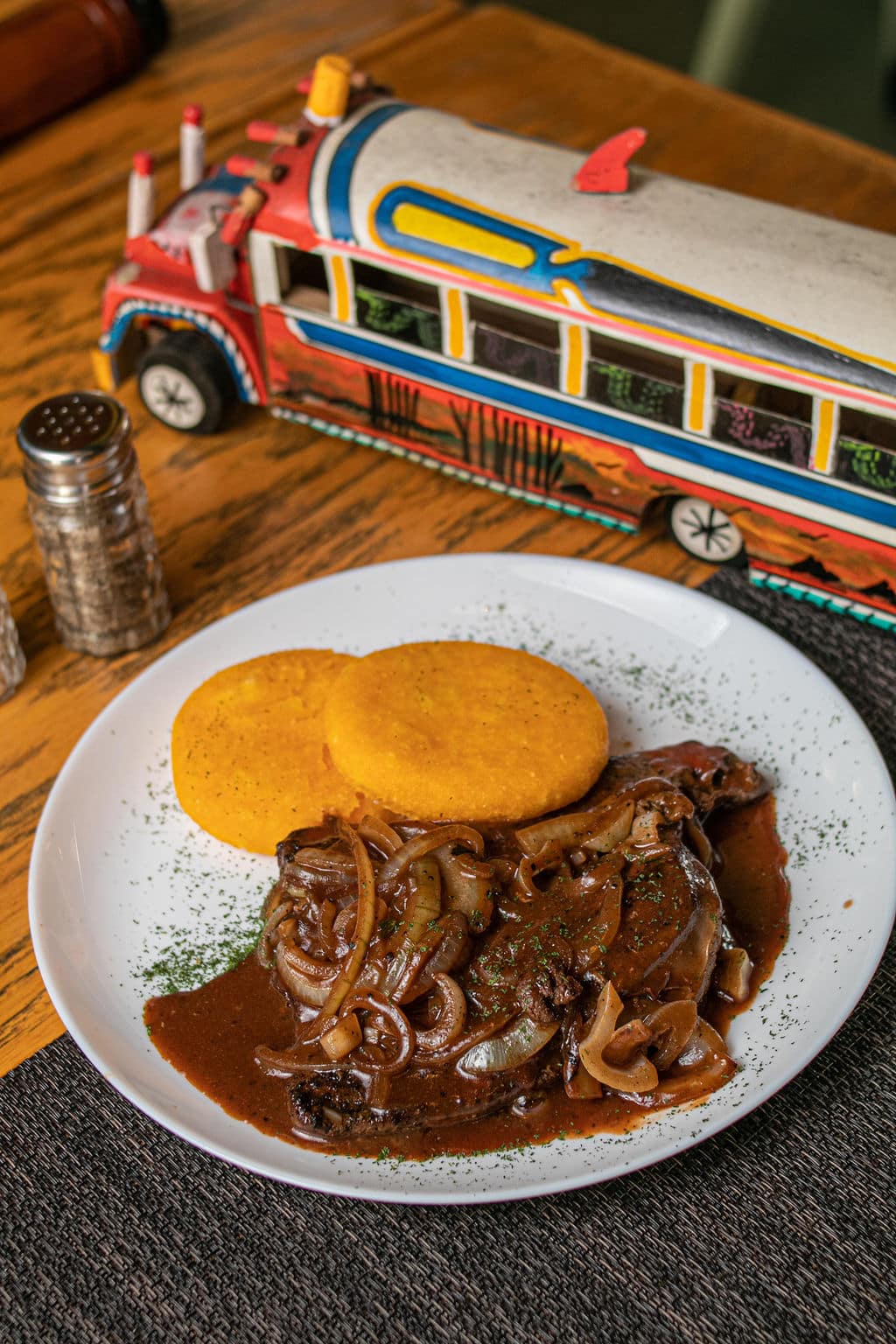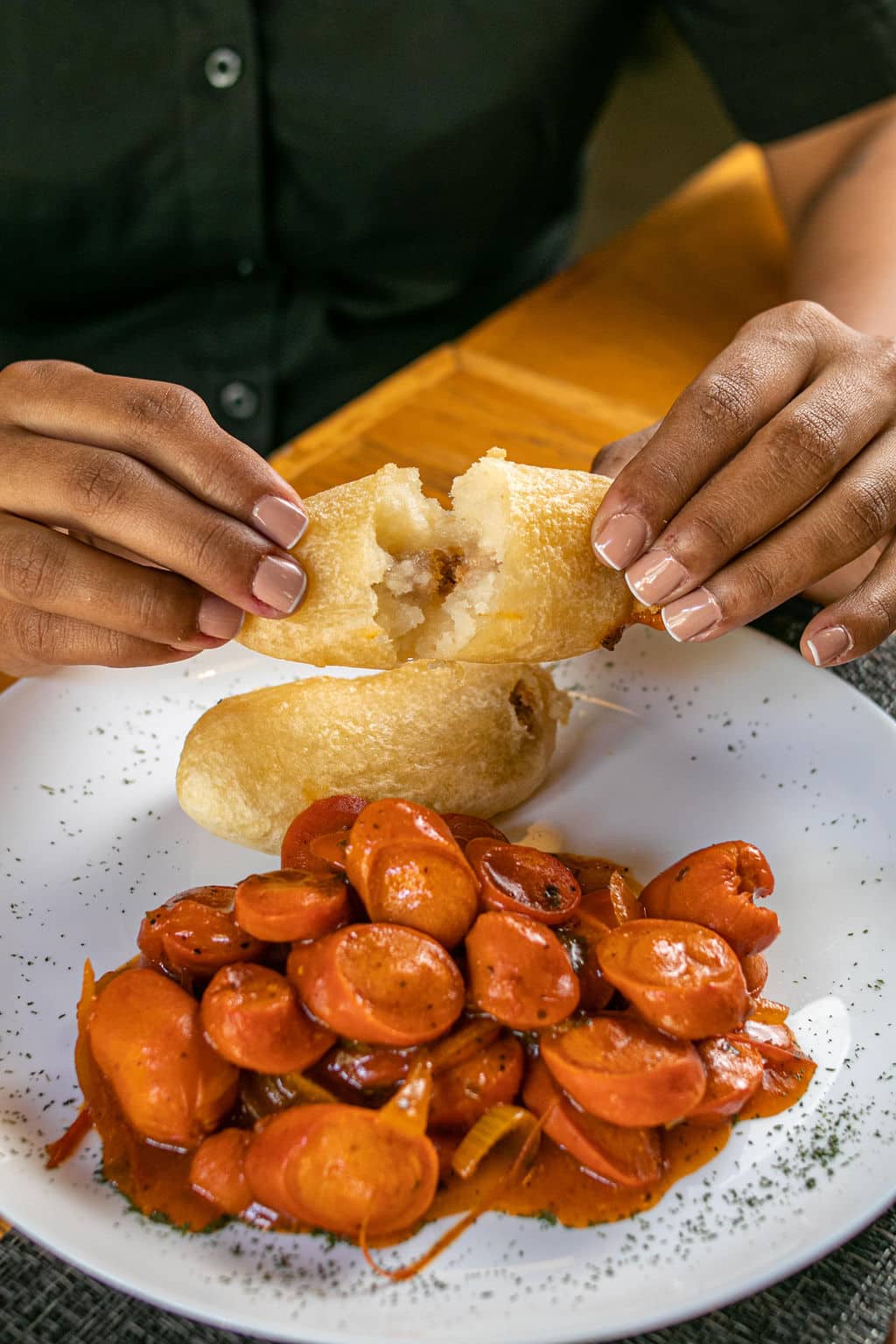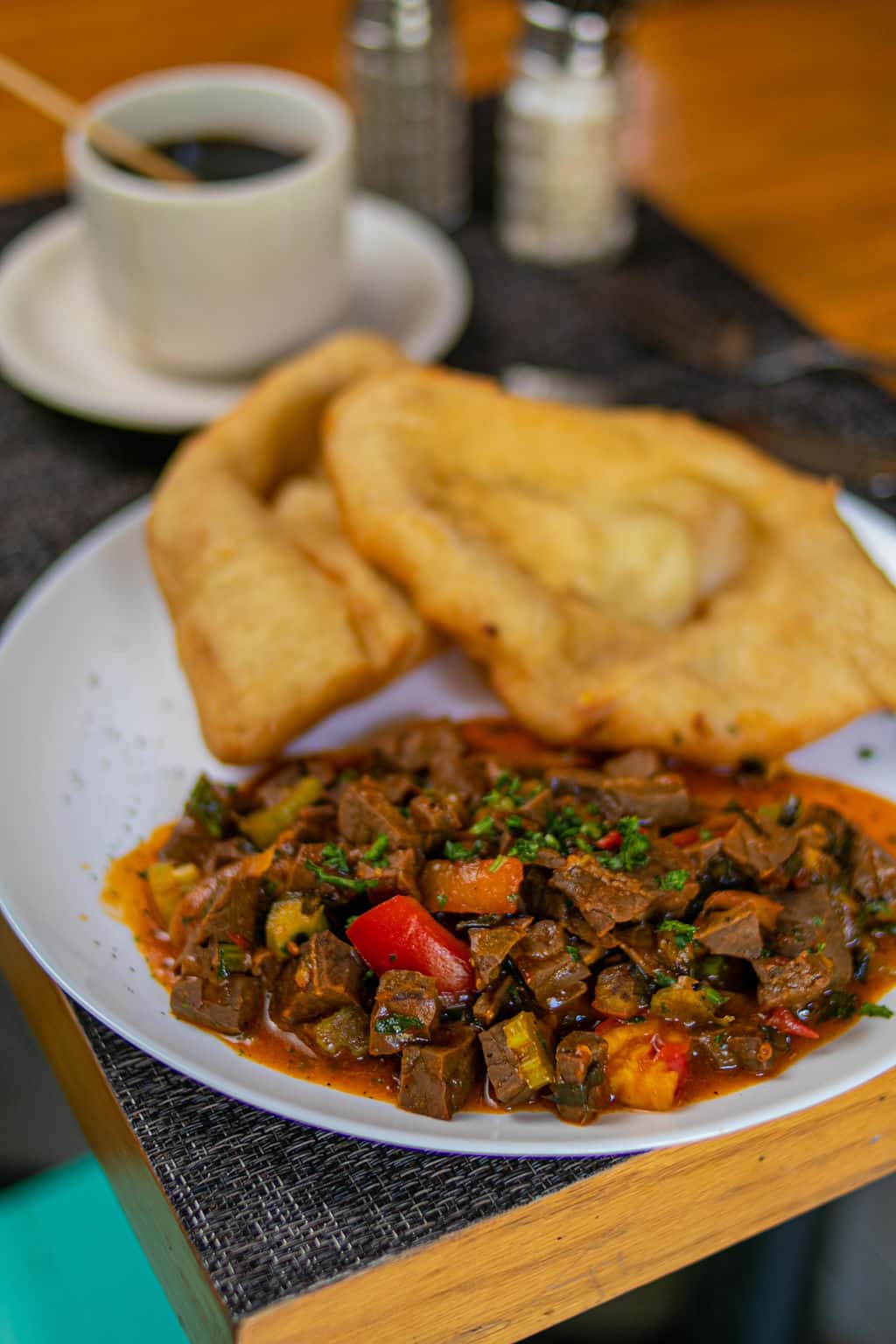 No breakfast is complete without coffee which is served black or with milk. Los del Barrio has fresh orange or pineapple juice. They do have some international breakfast options in case diners don't want to try Panamanian cuisine. Options include fried eggs with bacon, vegetable omelette and pancake with egg and bacon.
Lunch and Dinner
Los del Barrio Restaurant was designed as a place to meet friends so their menu has several options for sharing including empanadas with meat or chicken. Try the cod fritters, garlic clams, chicharrones (pork cracklings), chicken wings with potatoes, sea bass ceviche or mixed ceviche.
This restaurant in Panama City also has two platter options which are suitable for groups of four people. The mixed platter has meat, pork, chicken, fish fingers, chicken wings, salted potatoes, yuca and a mix of seafood in a garlic sauce. While the platter on the beach has salted shrimp with vegetables, grilled octopus, tempura calamari, pique of seafood in a garlic sauce and clams in an Antillean sauce.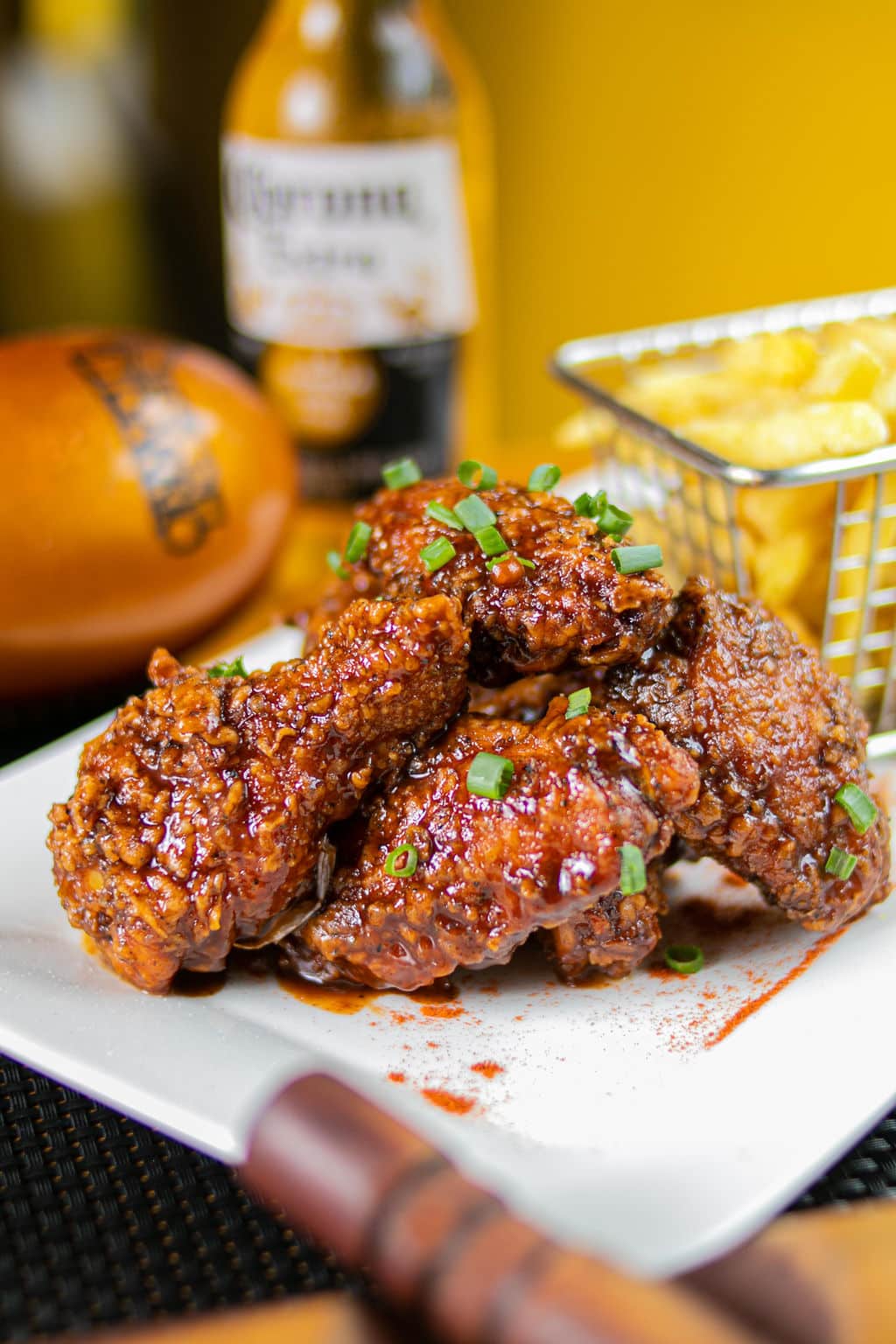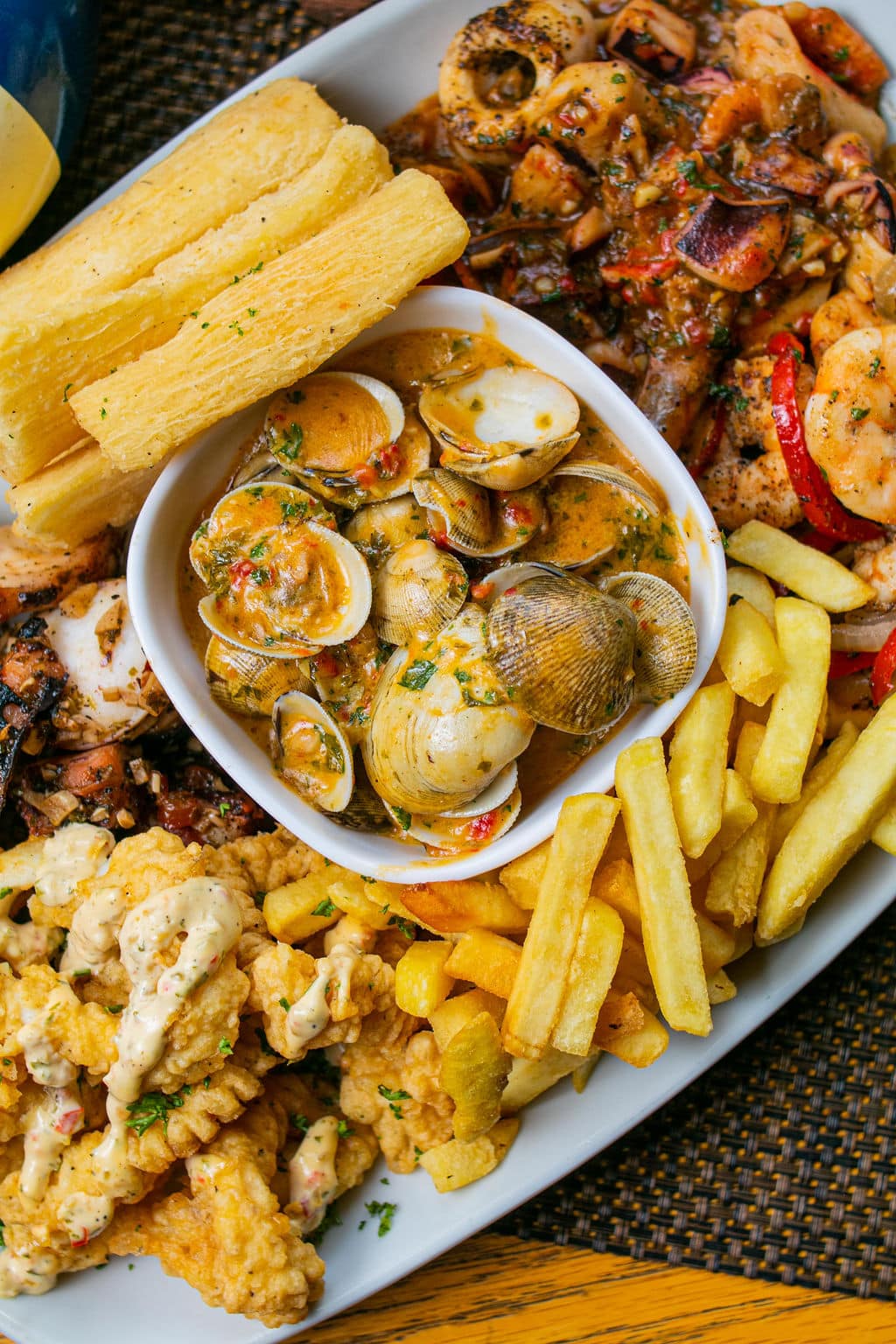 Those that are trying to be healthy can have the chicken Caesar salad, shrimp salad or salad of the day. They also have three hamburger options including the classic burger, Los del Barrio burger and a vegetarian option. There is another burger option for children or chicken fingers.
Main dishes include grilled chicken breast, pork chop or beef steak. Seafood and fish options include fried whole fish, grilled sea bass or in a garlic sauce, shrimp with garlic sauce or grilled octopus. All main dishes come with one of the following options: white rice, French fries, patacones (fried plantain), fried yuca, yuca al mojo, or salad.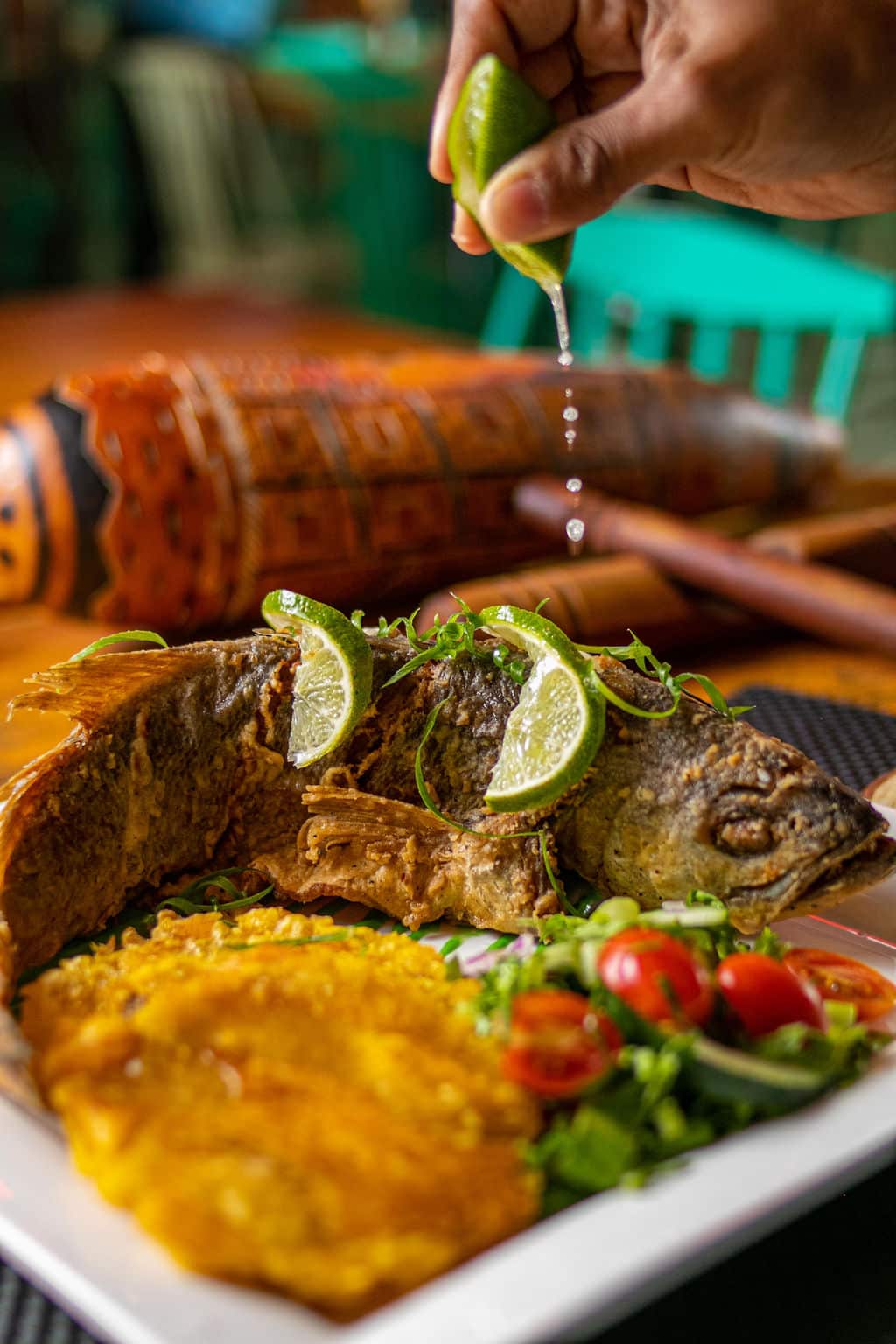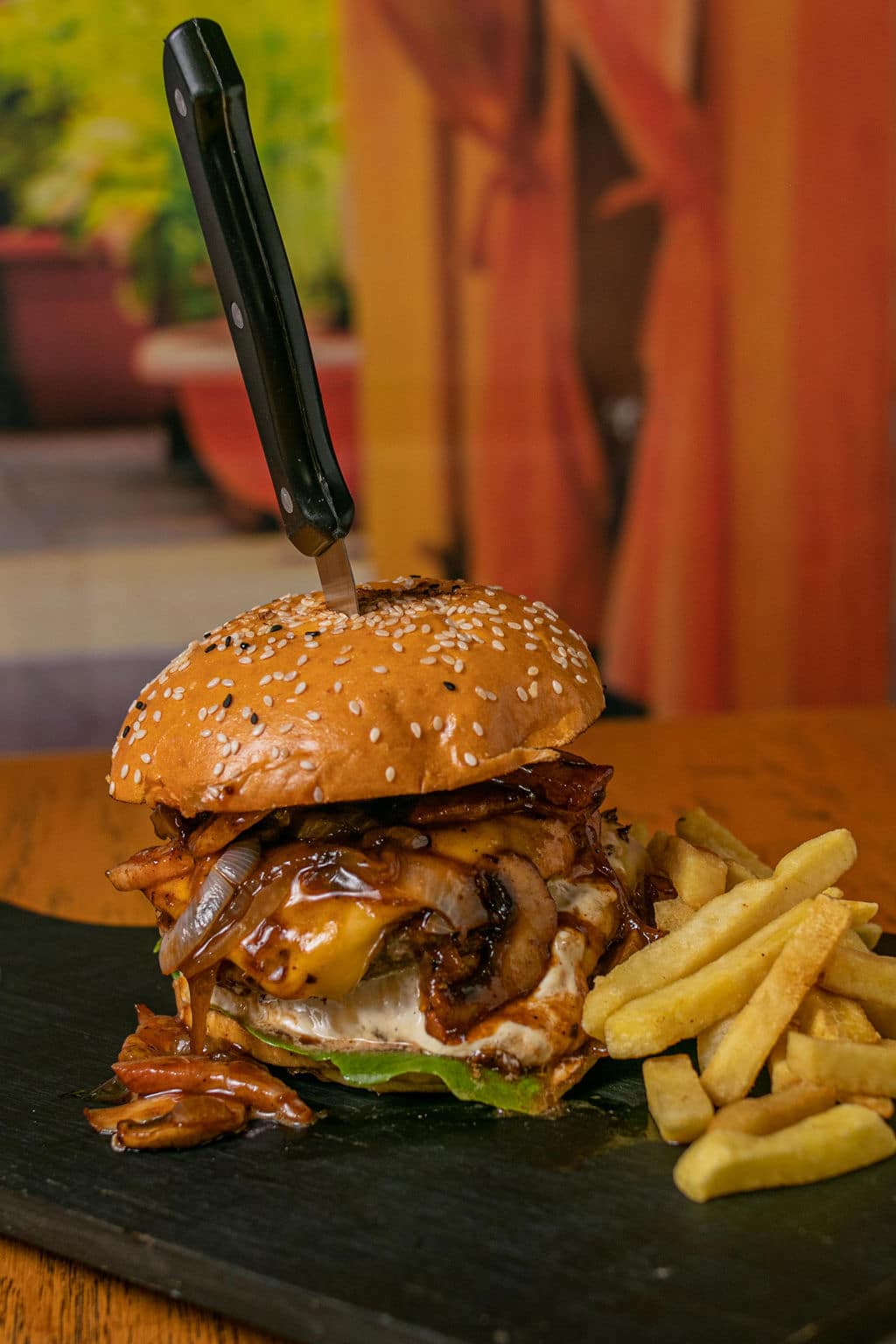 Los del Barrio Restaurant has local and international beer options, as well as a good list of cocktails and sangria. They also have sodas, bottled water, Red Bull and lemonade.