If there would be a price for a more eclectic and eccentric restaurant in Casco Viejo, Marzola Argentinian Steakhouse would win it for sure! This restaurant in Casco Viejo is like a combination between TGI Fridays and Andres Carne de Res in Bogota.
Marzola Argentinian Steakhouse is a creation of its owner and chef, Gustavo Marzola. He was born in Cordoba, Argentina, then moved to Colombia 35 years ago where he opened Marzola Cartagena. Both restaurants have a similar menu and decor. Gustavo opened his Argentinian steakhouse in Panama City in August of 2018.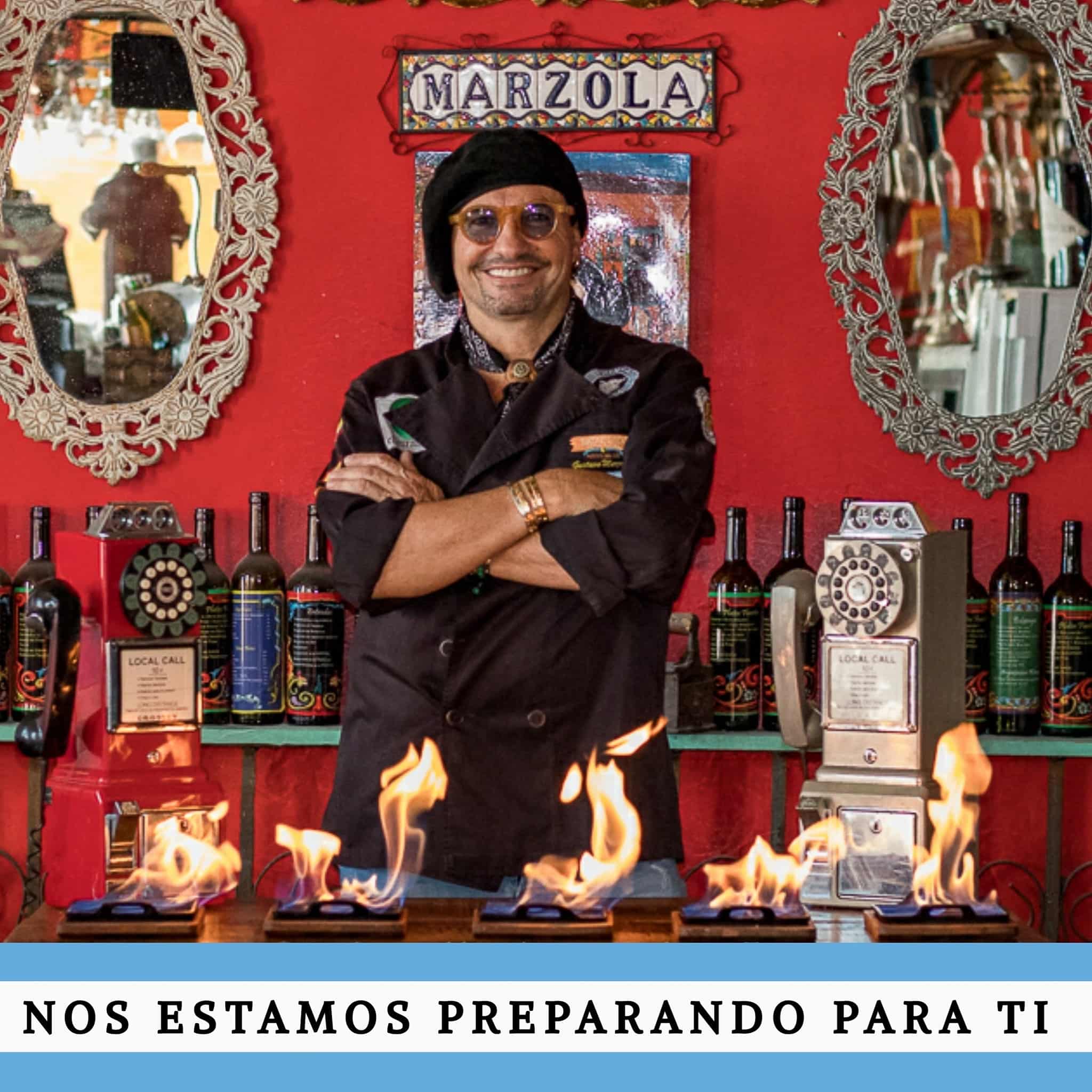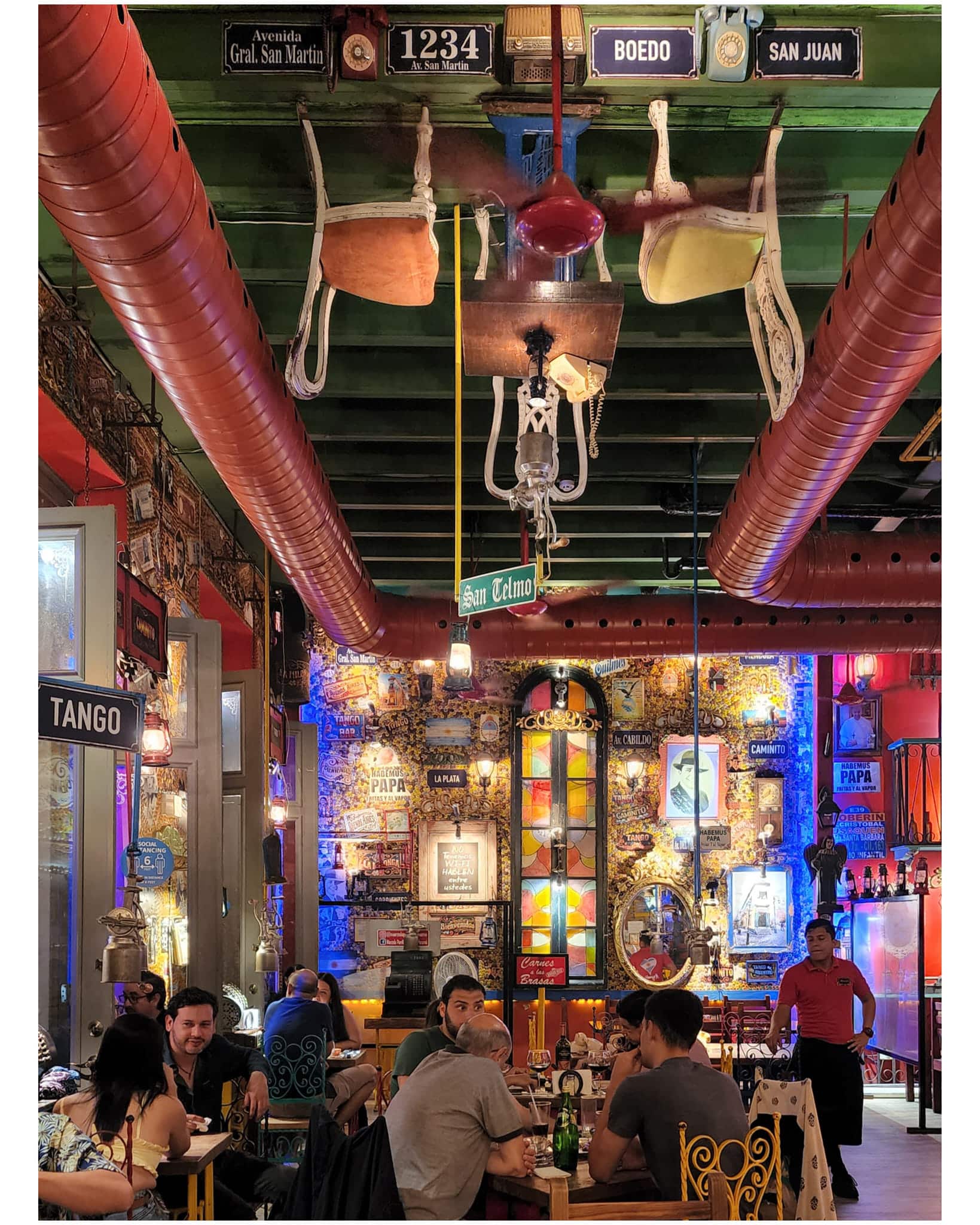 This restaurant is located in the Altar de Oro building on Avenida A and Calle 8 right after the San Jose Church (Golden Altar). It has one of the best and most centric locations on Casco Viejo right across the street from the new Hotel La Compañia. People walking by will surely look twice at this place that keeps all of its multiple doors open so people can peek inside. There are tables by the doors for diners to be able to do some people watching. Sometimes they set tables outside on the street sharing the space with Casco Mar Restaurant right behind.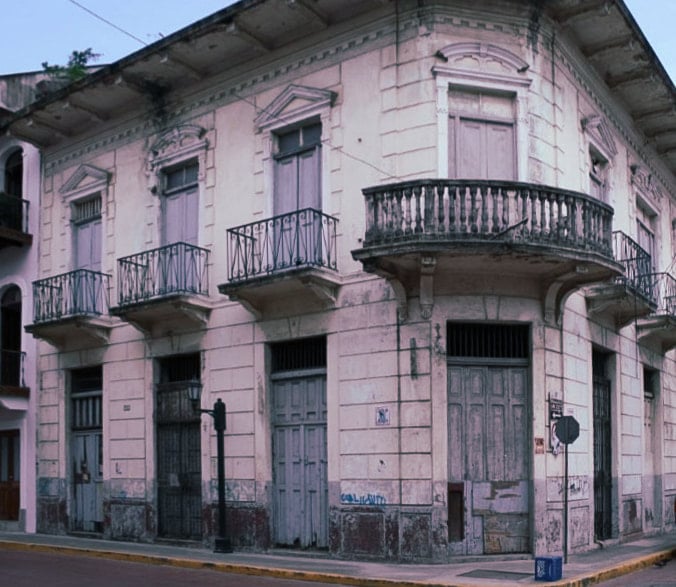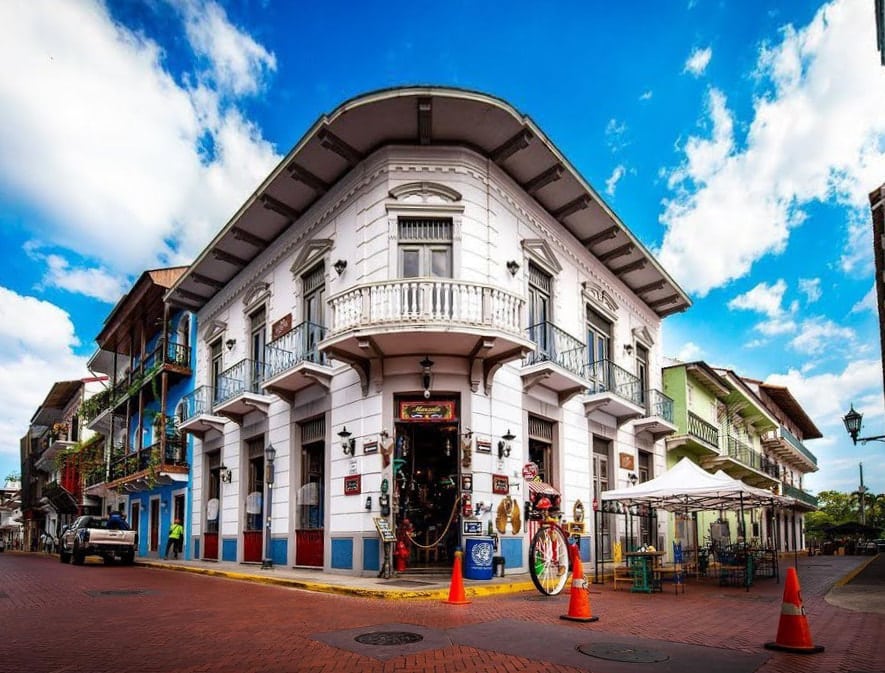 By the entrance there is a unicycle with a fire extinguisher, as well as a sign that says valet parking which is quite needed in this neighborhood. As you enter there is a huge sign that says "we don't have WiFi so talk amongst yourself". Don't be surprised to see the staff dressed up or cardboard cutouts of the Mona Lisa, Van Gogh, Picasso, Dali, Frida Kahlo and more.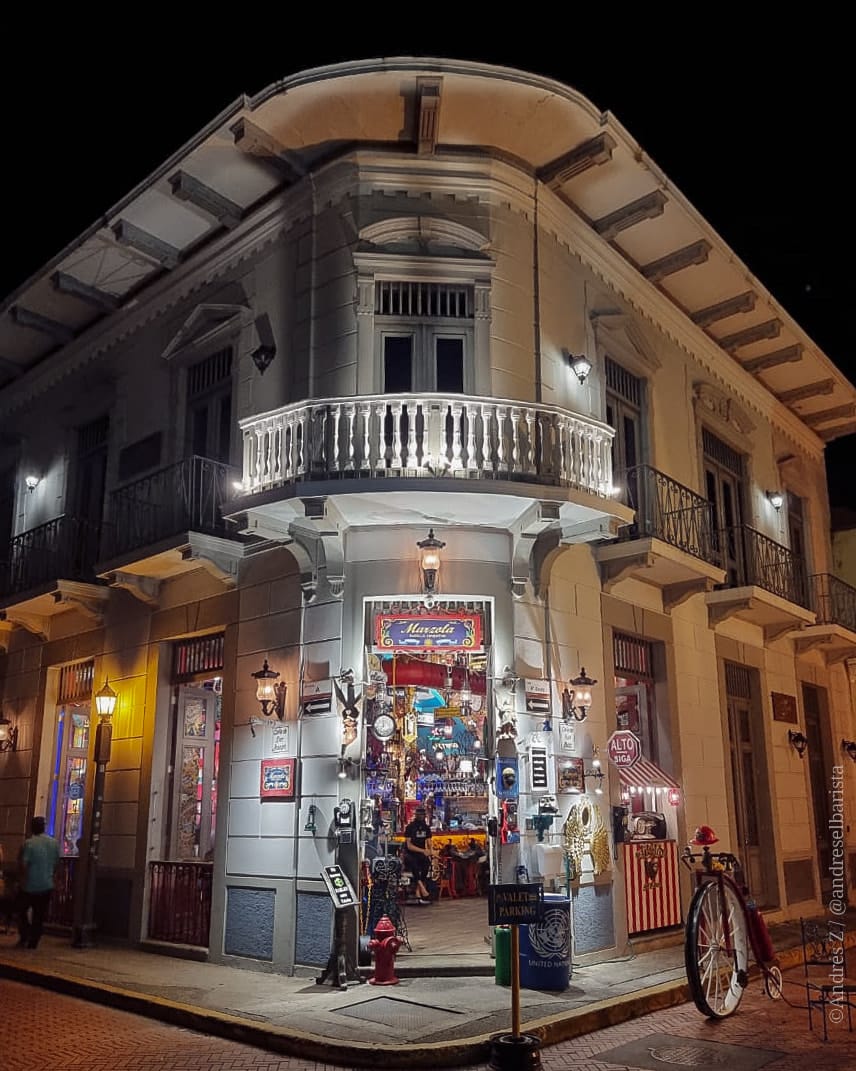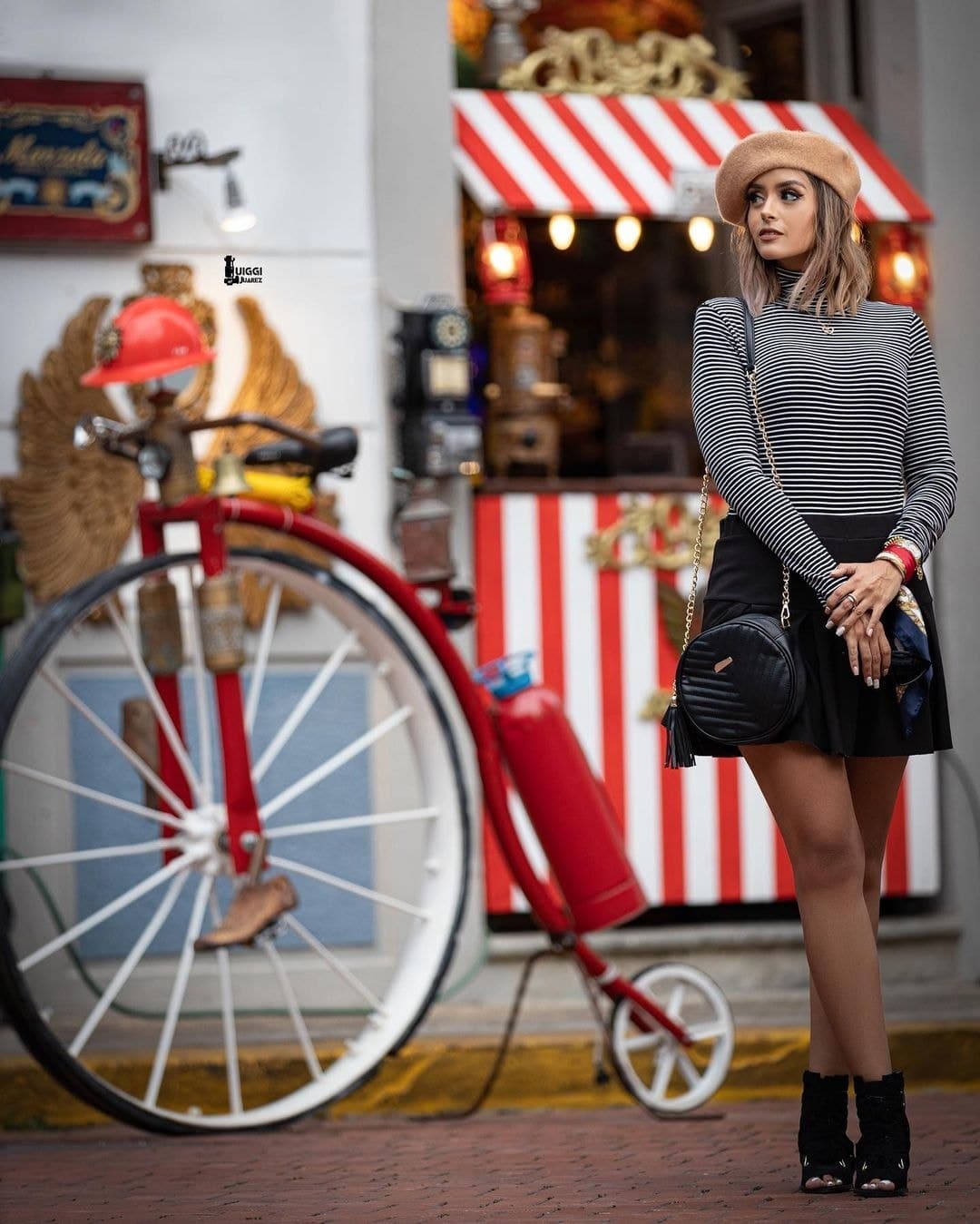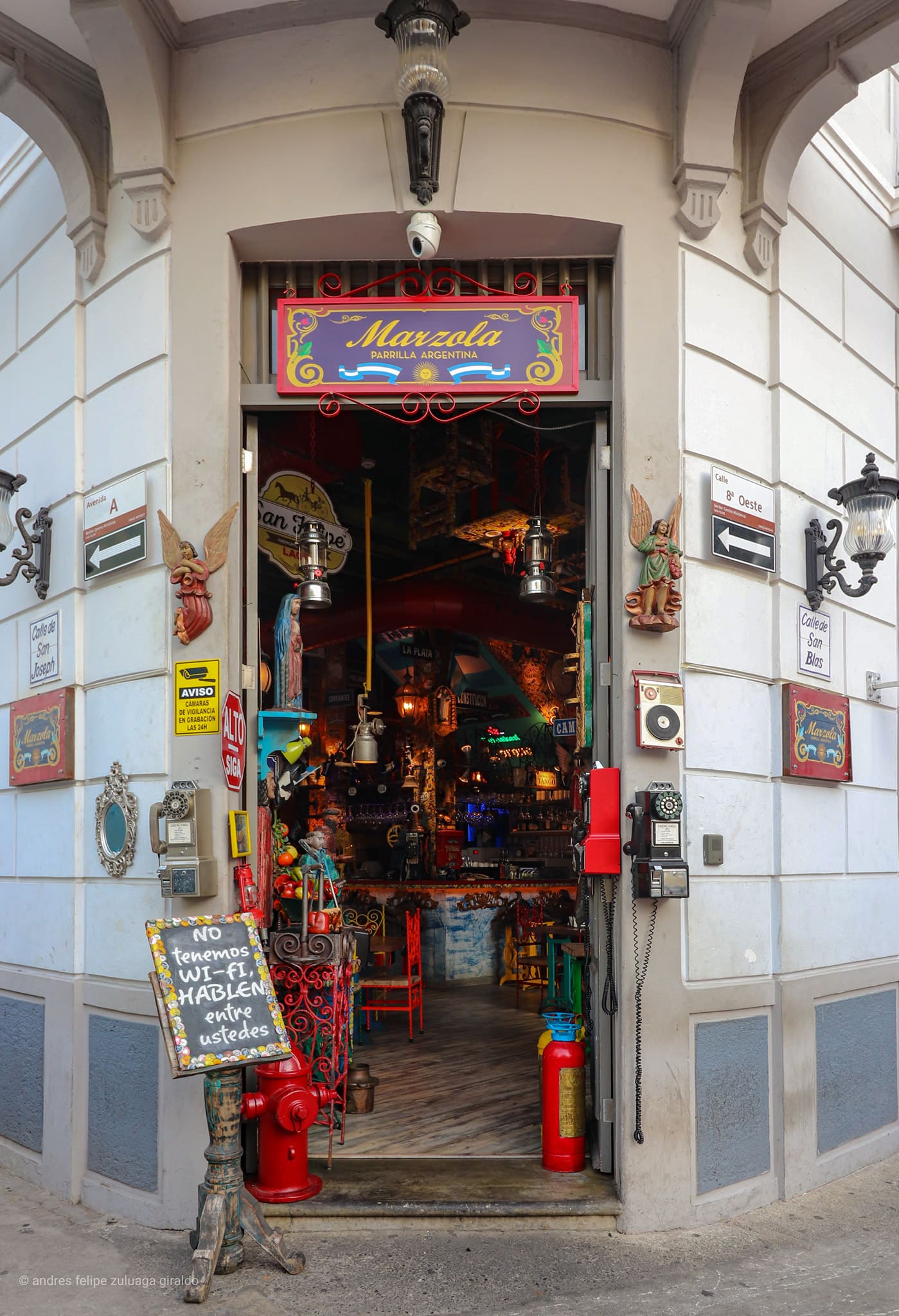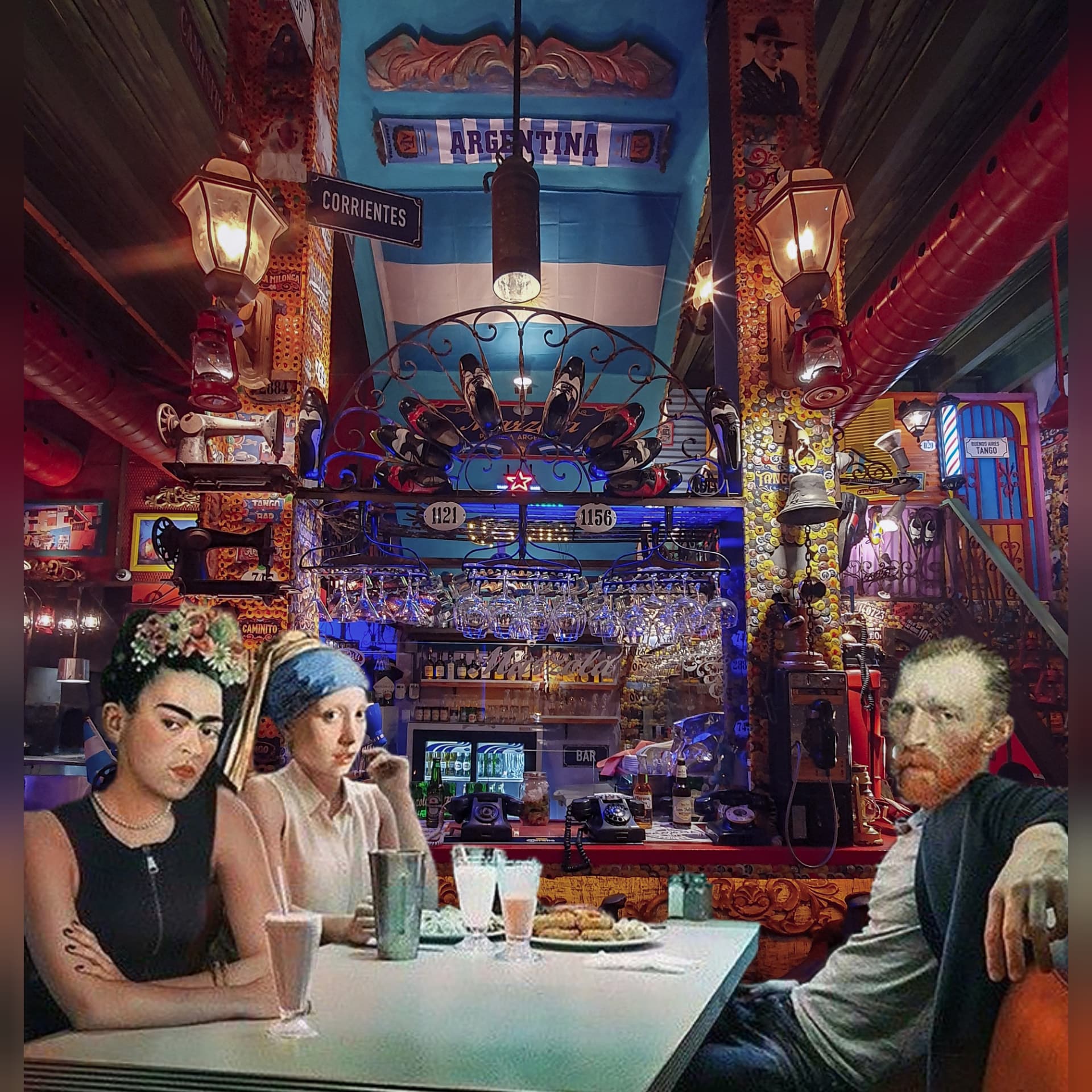 Inside the place is full of antiques, collectibles, statues and random items. It is a great place to take photos. Pick up one of the many old school disk telephones or pose by one of the mirrors. There is an upside down table hanging from the ceiling. Signs everywhere are reminiscent of Argentina with names like Ave. San Martin, San Telmo, Caminito, La Plata, Buenos Aires and Tango. There are also photos of the Argentinian Pope Francis. As you can imagine, this restaurant is a fan of futbol so it is a place where you can go watch games. Marzola Argentinian Steakhouse also has live music sometimes.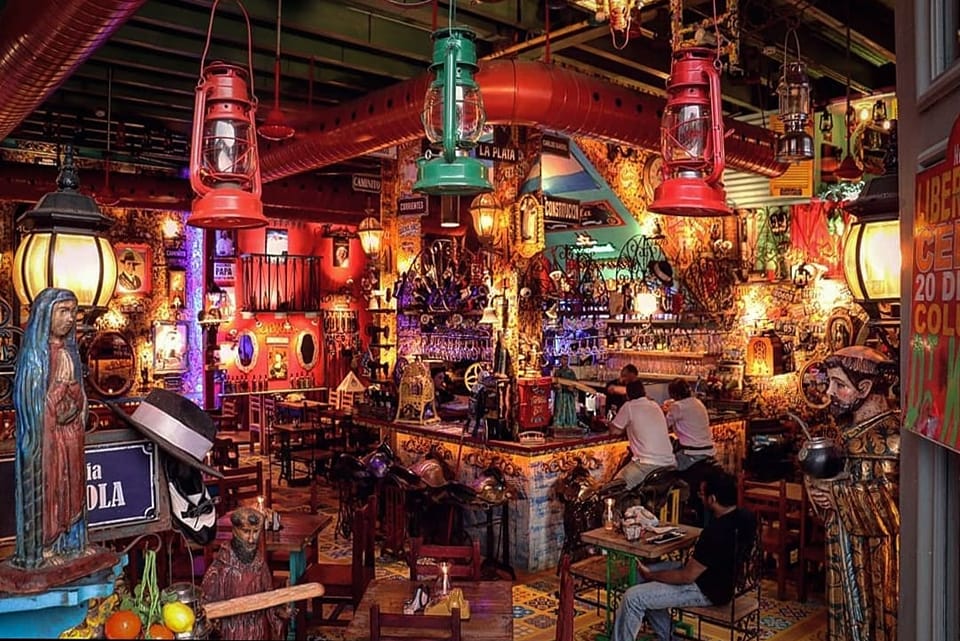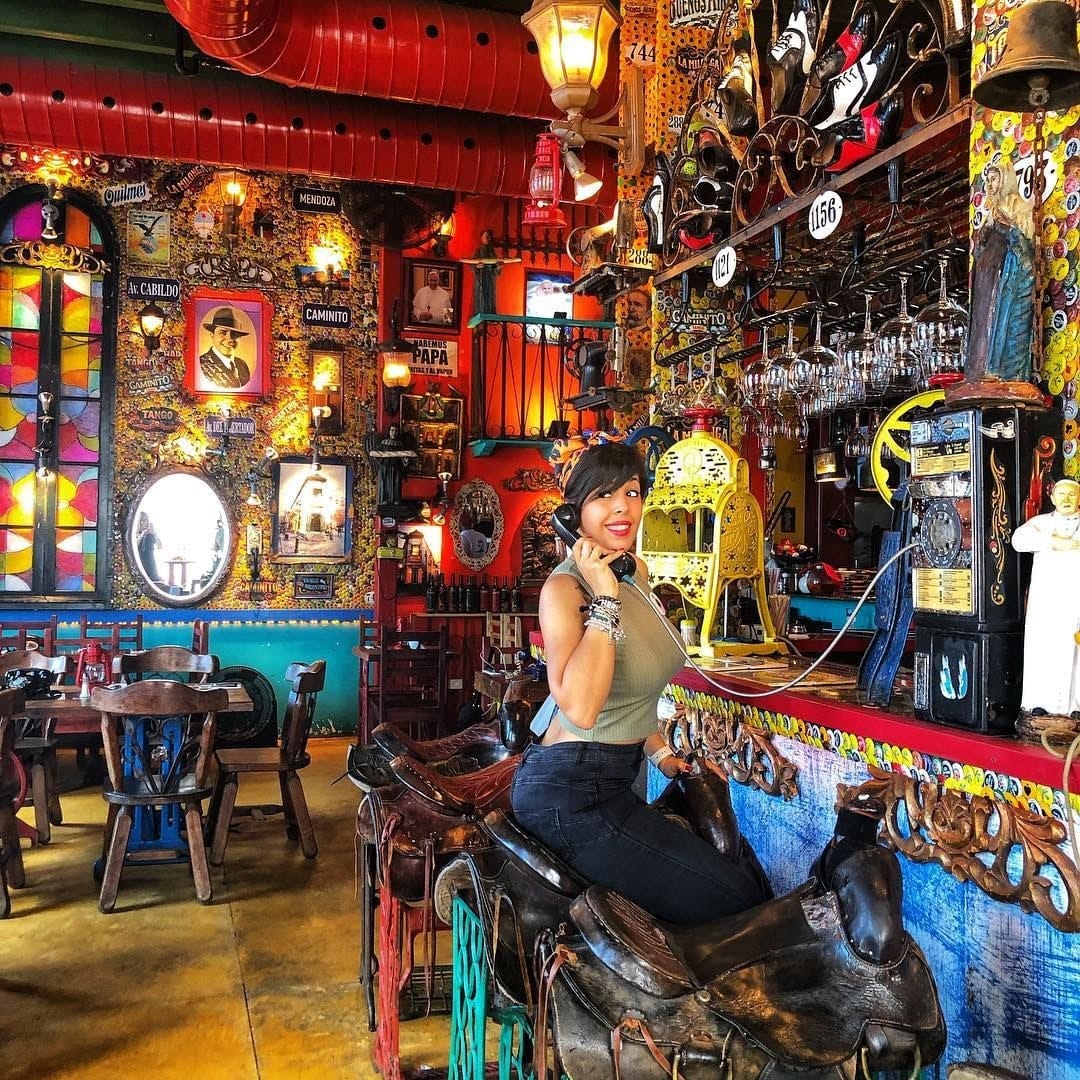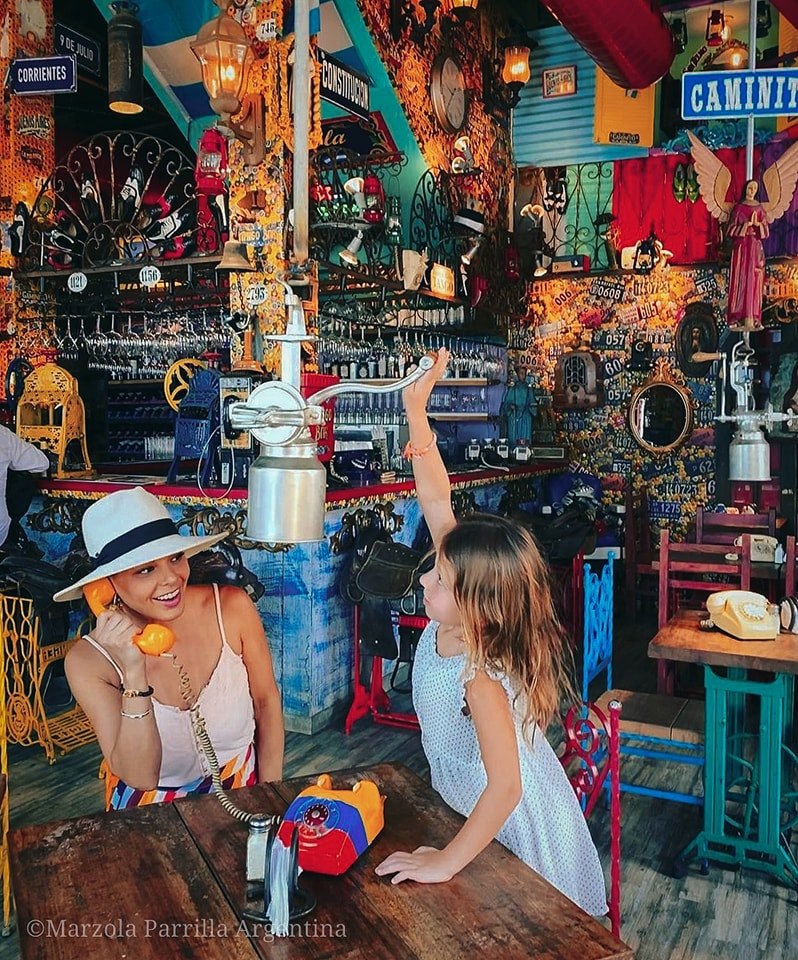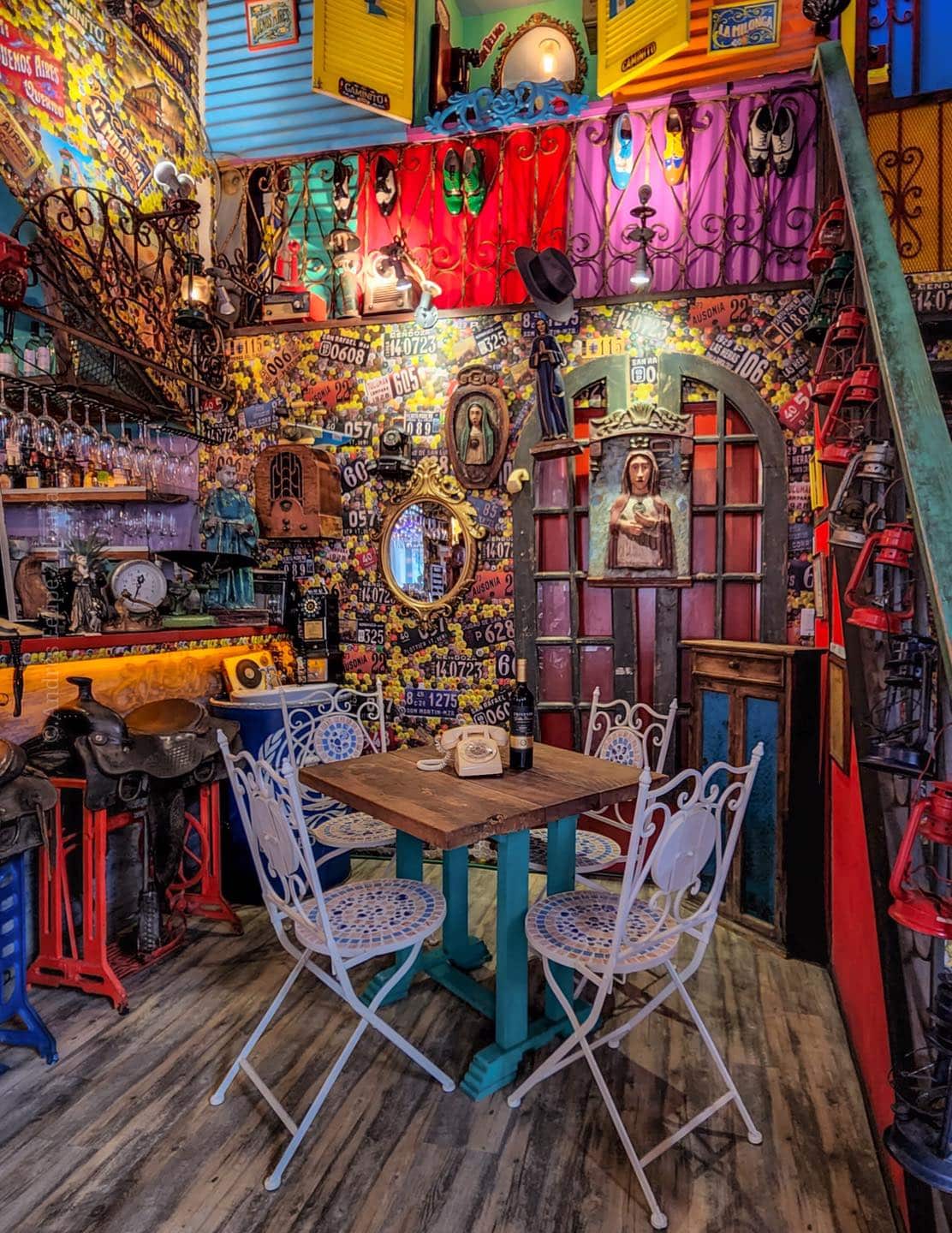 Marzola Argentinian Steakhouse is Not Vegan Friendly
Argentinian gastronomy pretty much consists of meat and wine, plus empanadas. While this restaurant doesn't have the latter, it does have plenty of meat options. Some of the favorites are skirt steak, ribs, New York steak, Sirloin steak, bife, hamburger, chicken breast. Marzola Argentinian Steakhouse also makes their own chorizo and morcilla which is blood sausage. They also do choripan which is a chorizo with bread, peppers and chimichurri.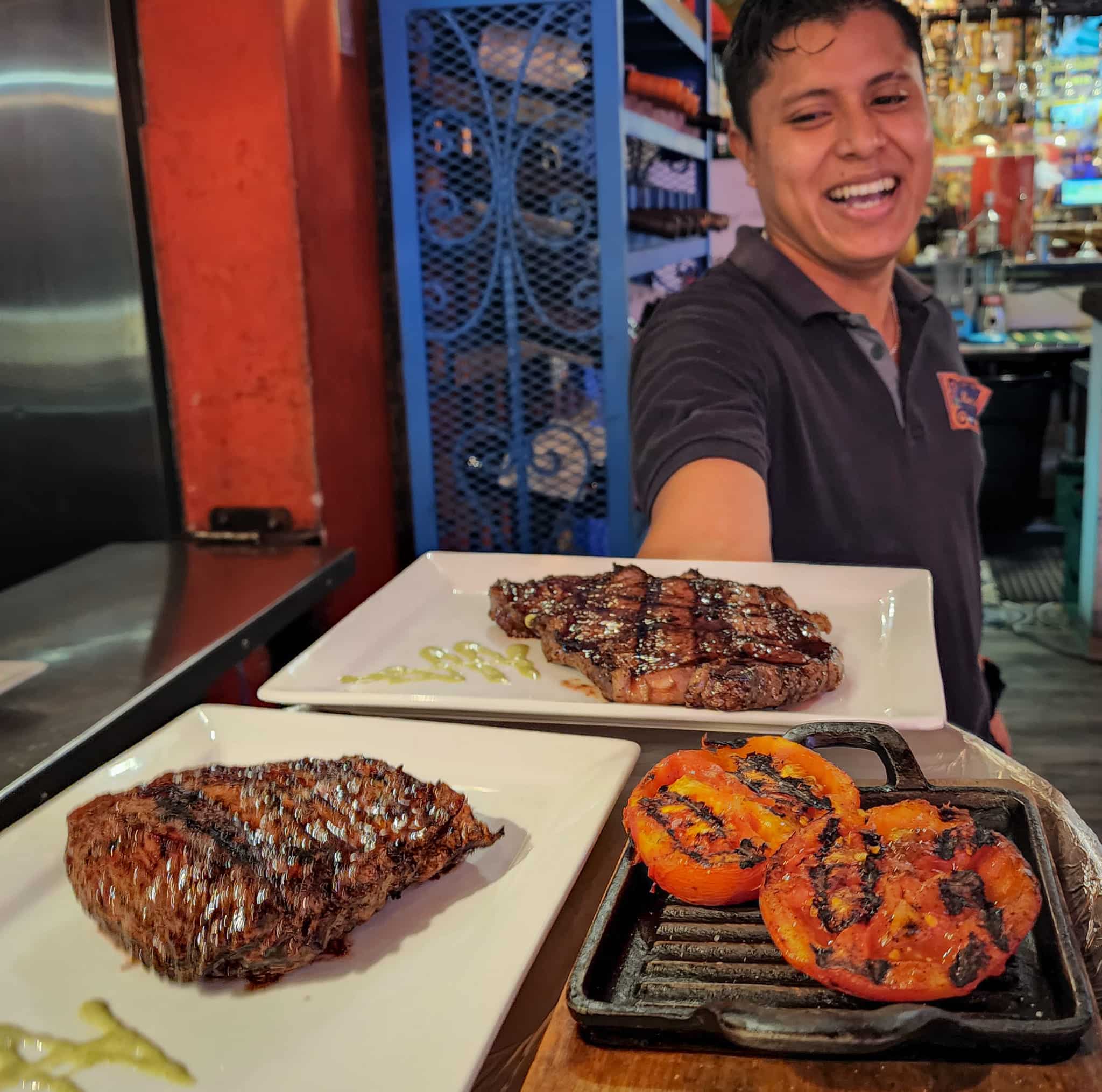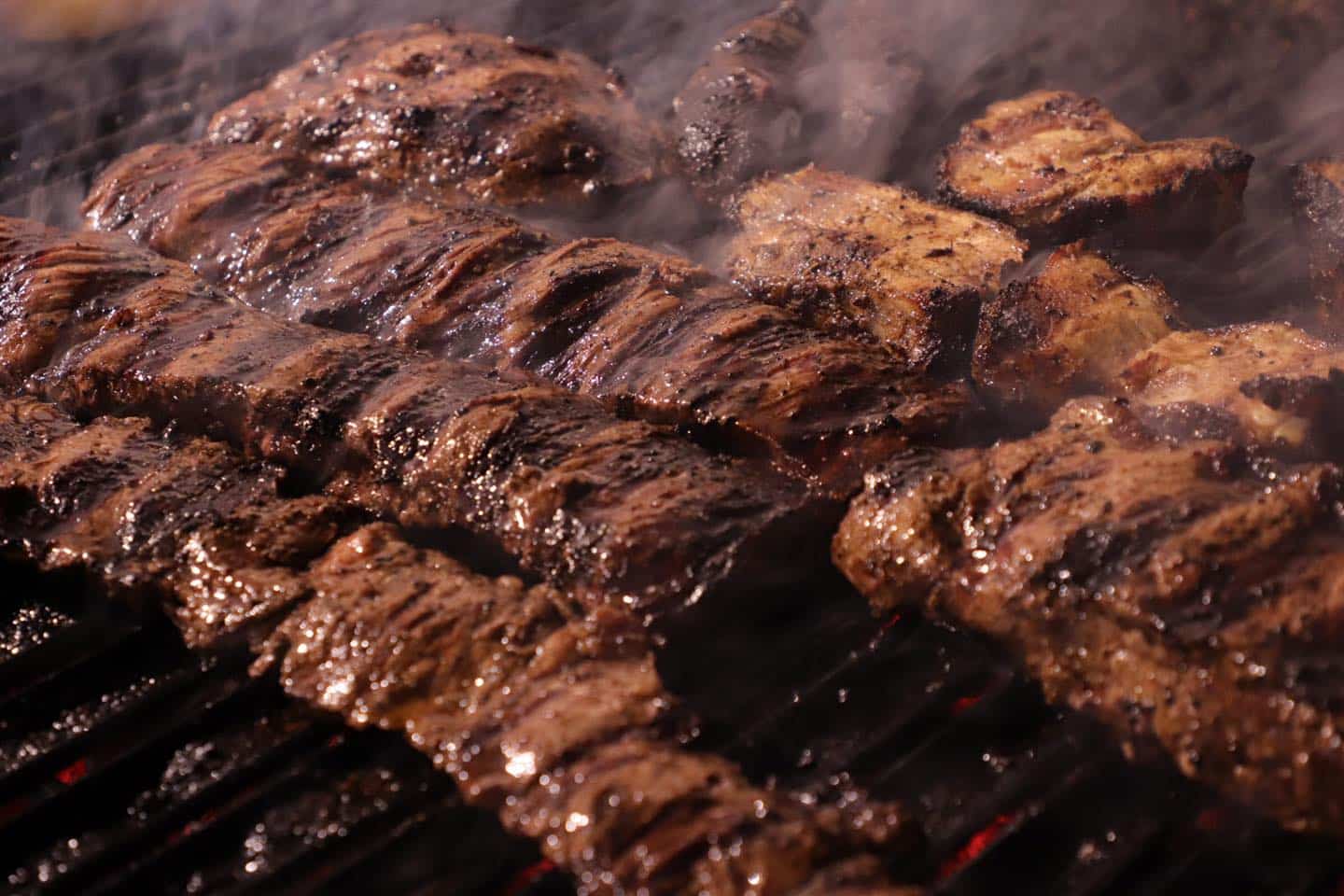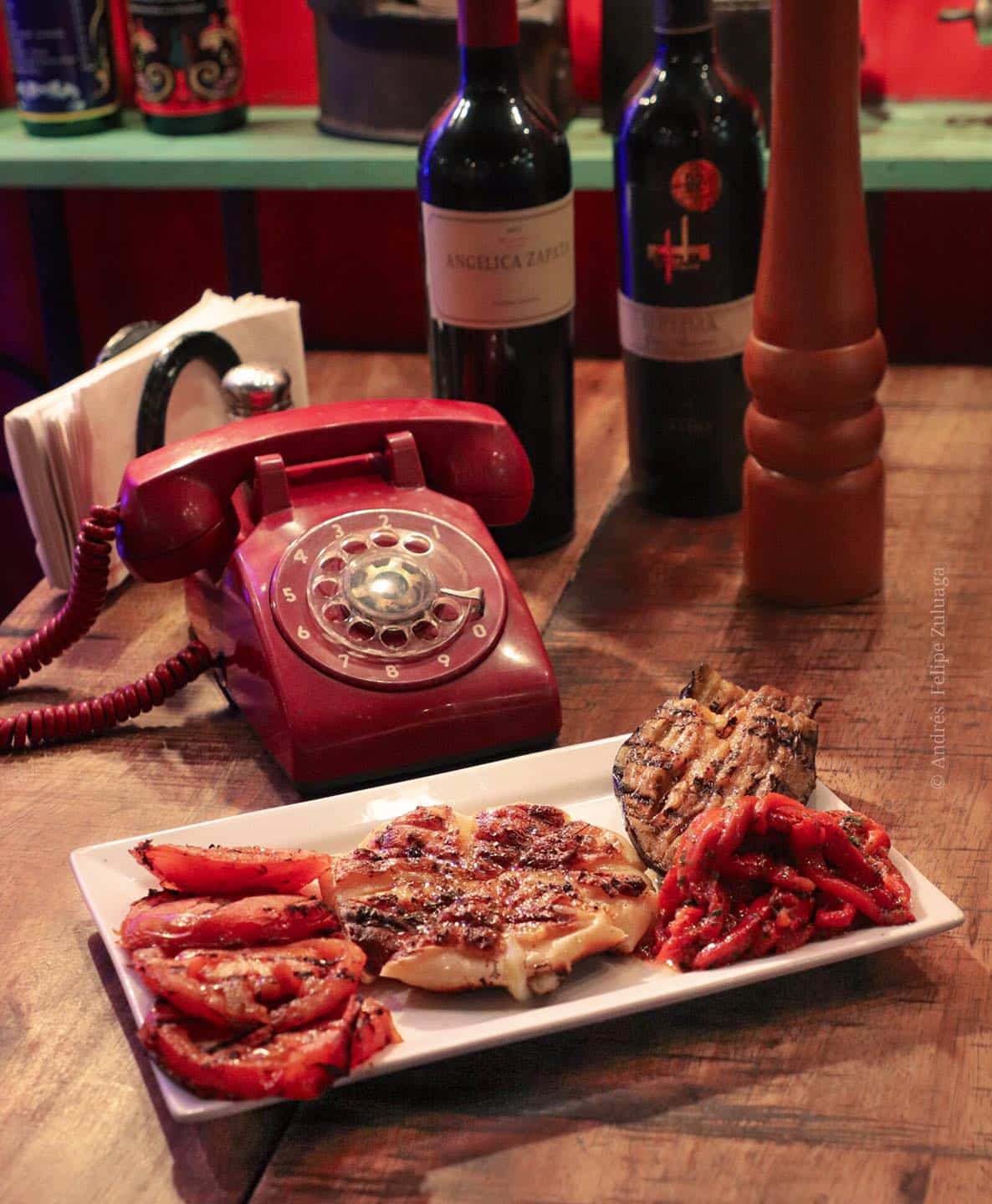 Vegetarians and vegans will find very little options in the menu including grilled tomatoes and eggplants or the baked peppers. Another option is the provolone grilled cheese. The menu is printed on a few wine bottles which are placed on tables.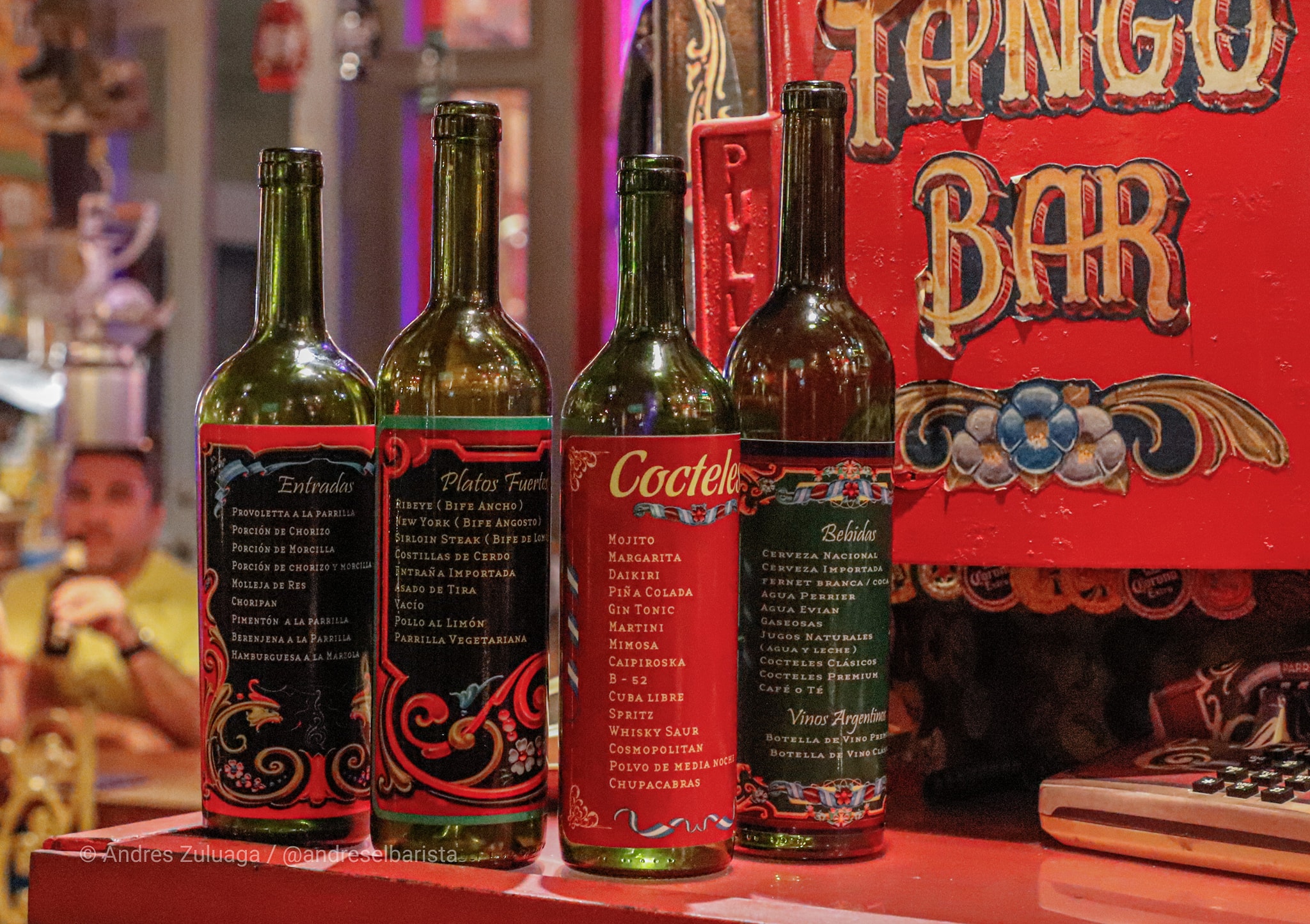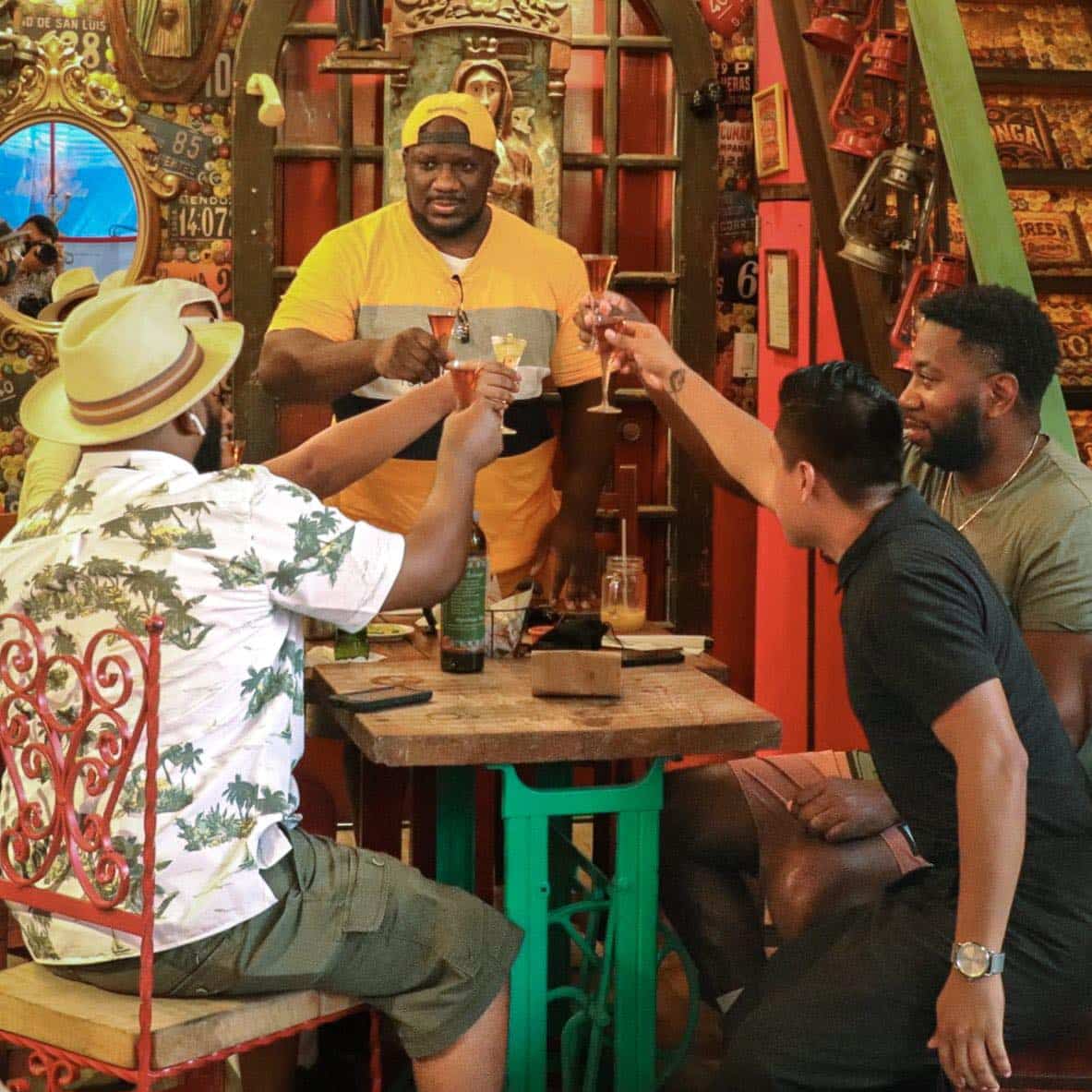 This restaurant in Casco Viejo has a lot of drink options. They have a partnership with San Felipe lager beer. Drink menu includes favorites such as Tanqueray Gin, Aperol Spritz, margarita, piña colada, and sangria. There are Argentinian wines on the list by glass or bottle. Those who prefer non alcoholic drinks can get sodas or natural juices both in milk or water. Marzola Argentinian Steakhouse also has some coffee options.