The Mahalo Casco Viejo restaurants were started by Canadian sisters, Emma and Brittany Morgan. They first opened Aki Restaurant and later Mahalo in 2016. Recently they opened Jungle Slice in association with the owners of La Barbara Casco.
They were looking to fill a void which was simple and healthy food. It is a place for people who like to eat, but don't want to leave feeling heavier than when they arrived. Their idea was to create healthy comfort food, using homestyle cooking on international dishes. Both locations are pet friendly and you will often see Olive, Brittany's chihuahua.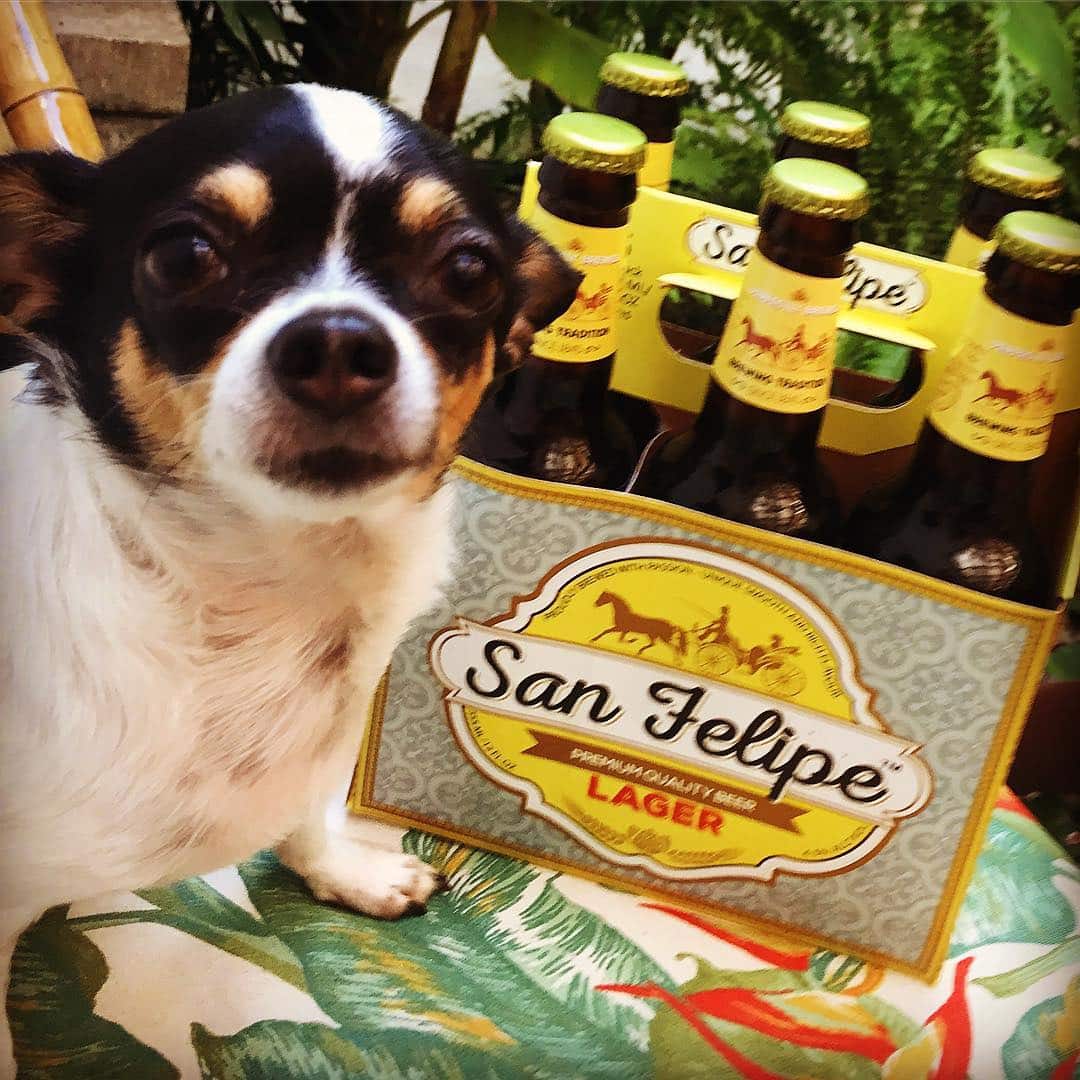 Mahalo Casco Viejo makes fresh pressed juices with funky names. Skinny Genes has kale, cucumber, celery, apple and lemon. While Immune Booster has carrot, apple, orange ginger and turmeric.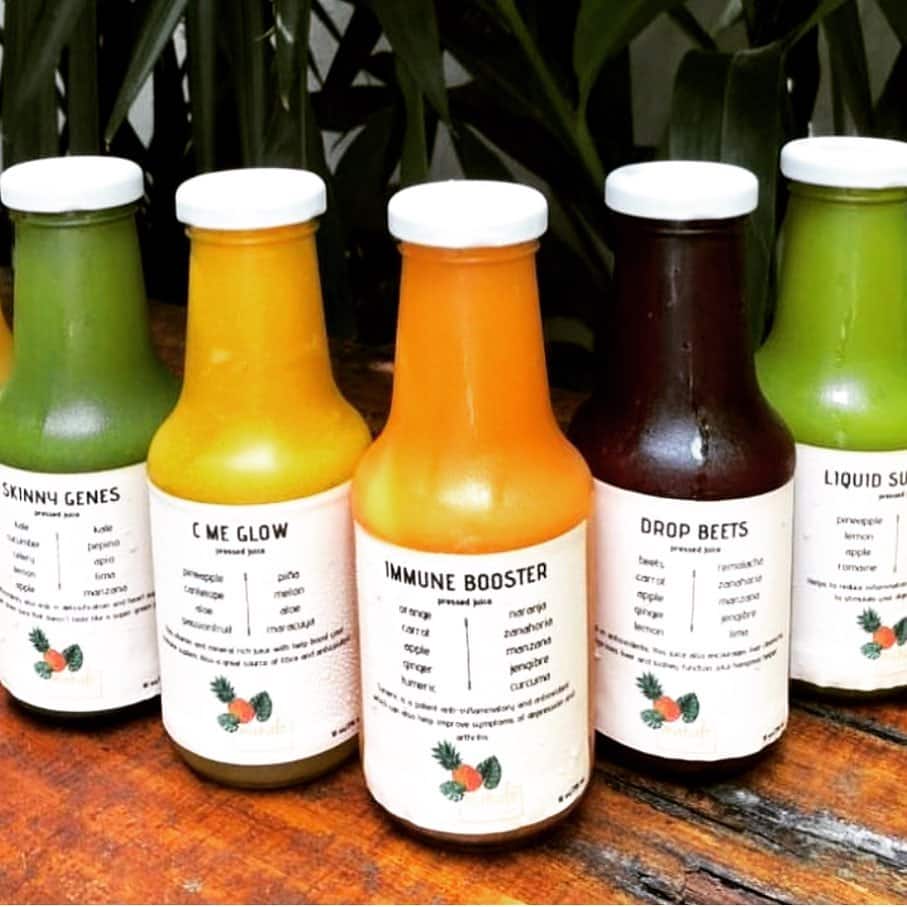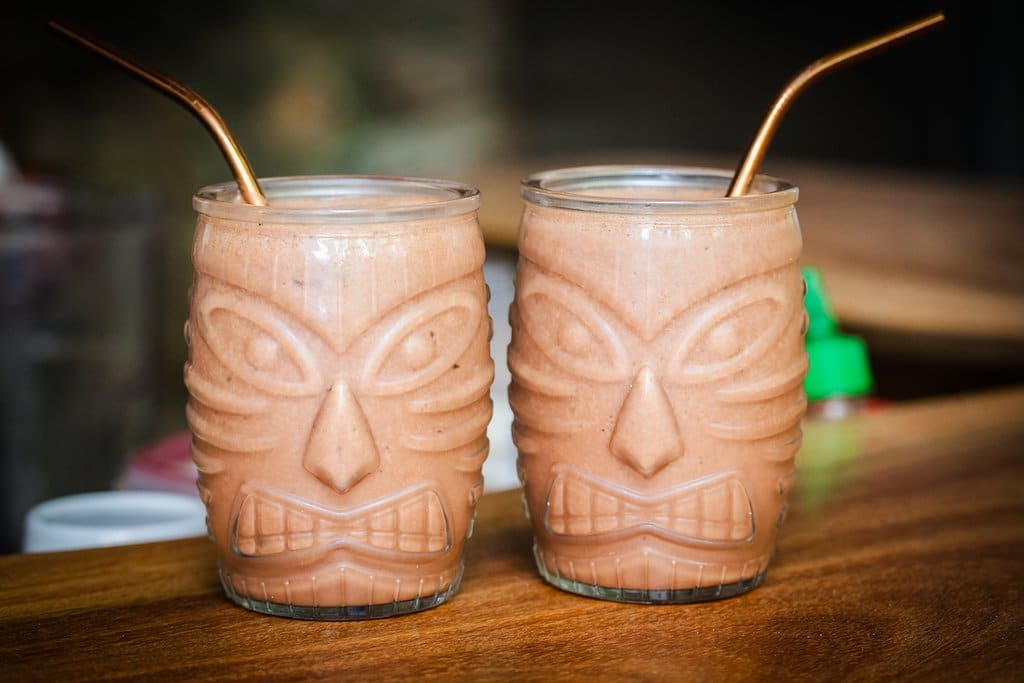 Mahalo Snack Shack
Mahalo Snack Shack was the original location on Avenida A and Calle 5, close to Laboratorio Madrigal. This places is quite narrow with a small shop at its entrance. Just the cashier, the kitchen and a bathroom are located inside. Tables are set up on both sides of the external patio, with a ceiling (in case of rain) and strings of lights. At the end is the famous tiki hut which was built in 2018. This is the most instagrammable place full of plants, tiki torches and a parrot. Sometimes they do yoga classes in the garden area. Periodically they have DJs or bands playing music. Mahalo Snack Shack opens daily from 10 a.m. to 10 p.m.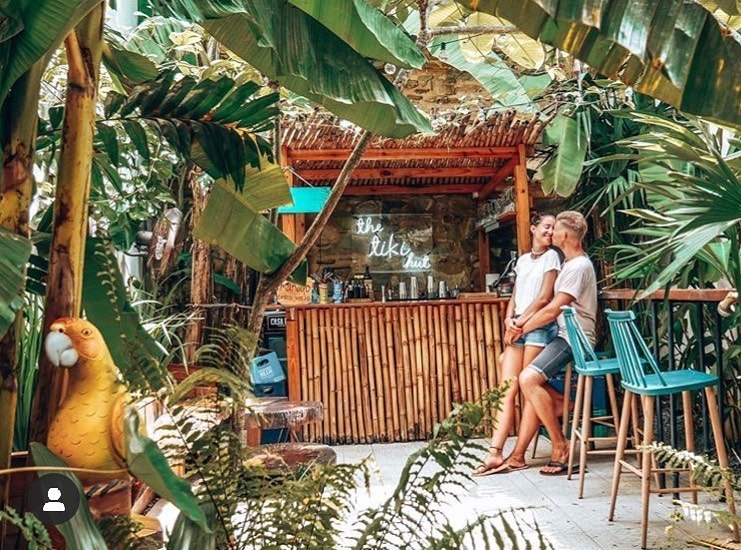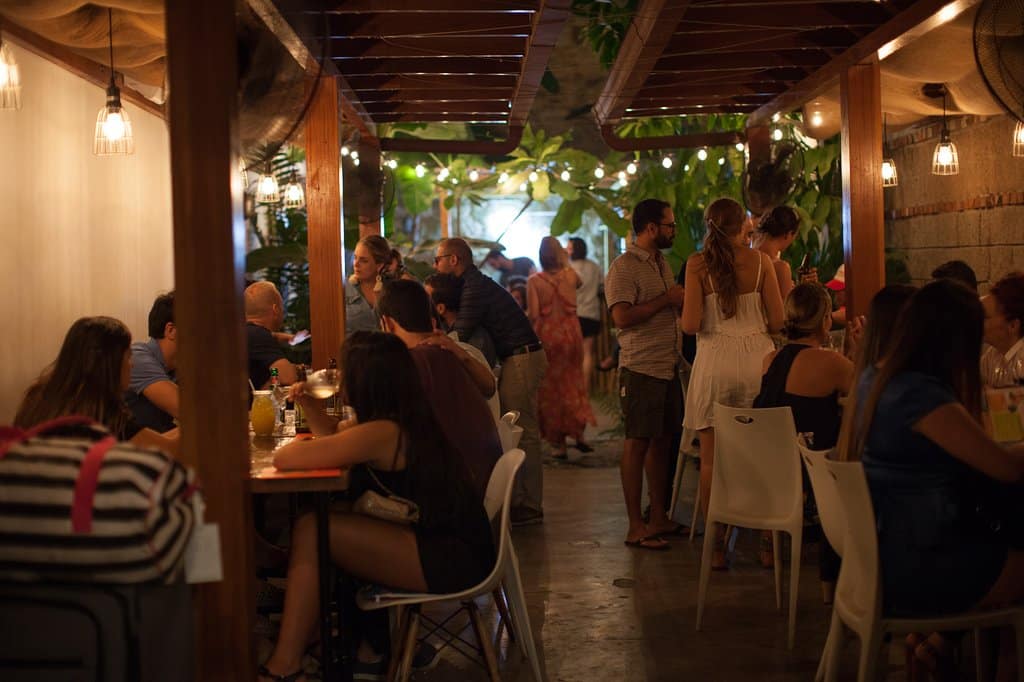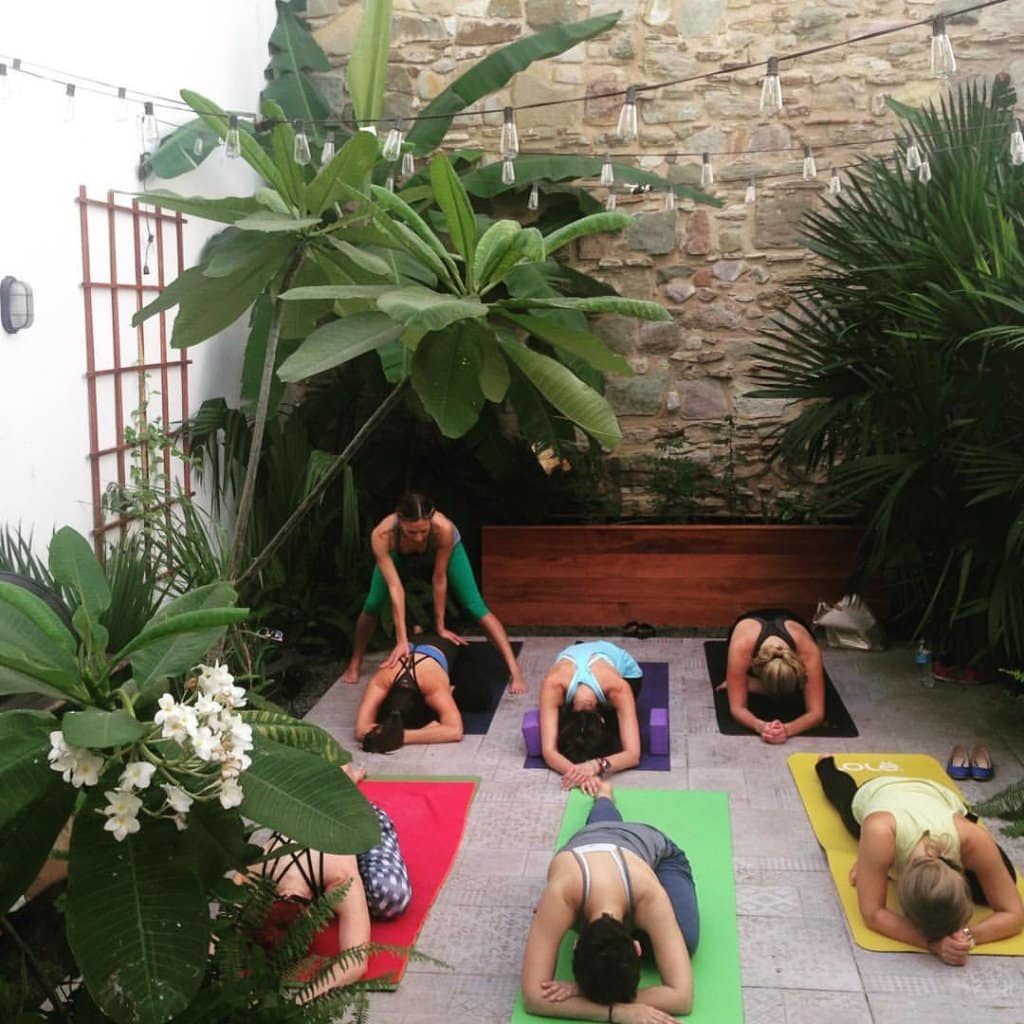 The menu of this Mahalo Casco Viejo is more casual and snack oriented. It includes Power Bowls with avocado, beets, strawberries, dates and coconut milk. Other bowl options are the Tuna Poke with mango and avocado and the Salmon Poke with kale and edamame. They have three salad options: Casco Cobb with arugula, chicken, cherry tomatoes and bacon; La Avenida with kale, chick peas, cranberries and sweet potatoes; and Kahlo Salad with romaine lettuce, avocado, corn, and black beans.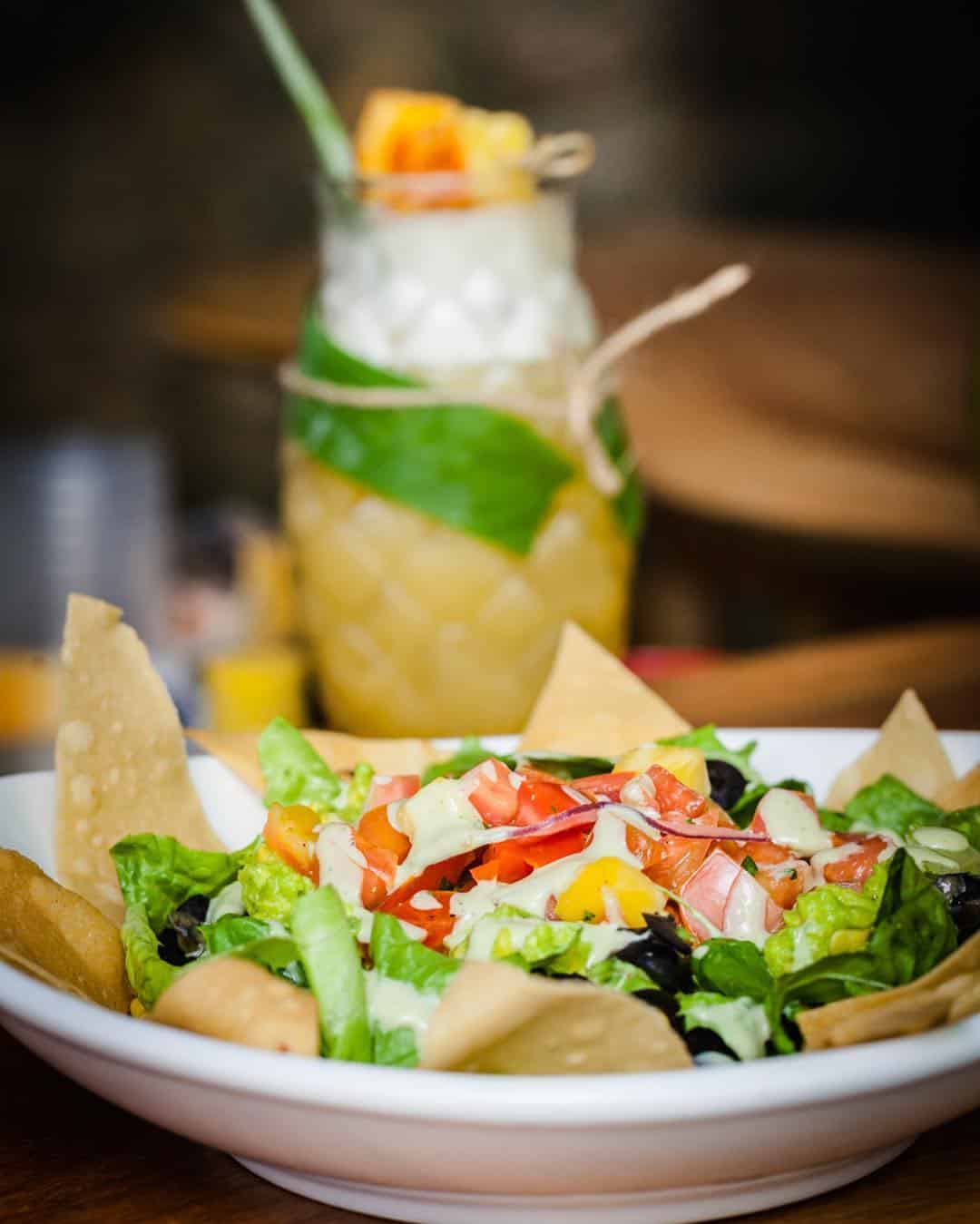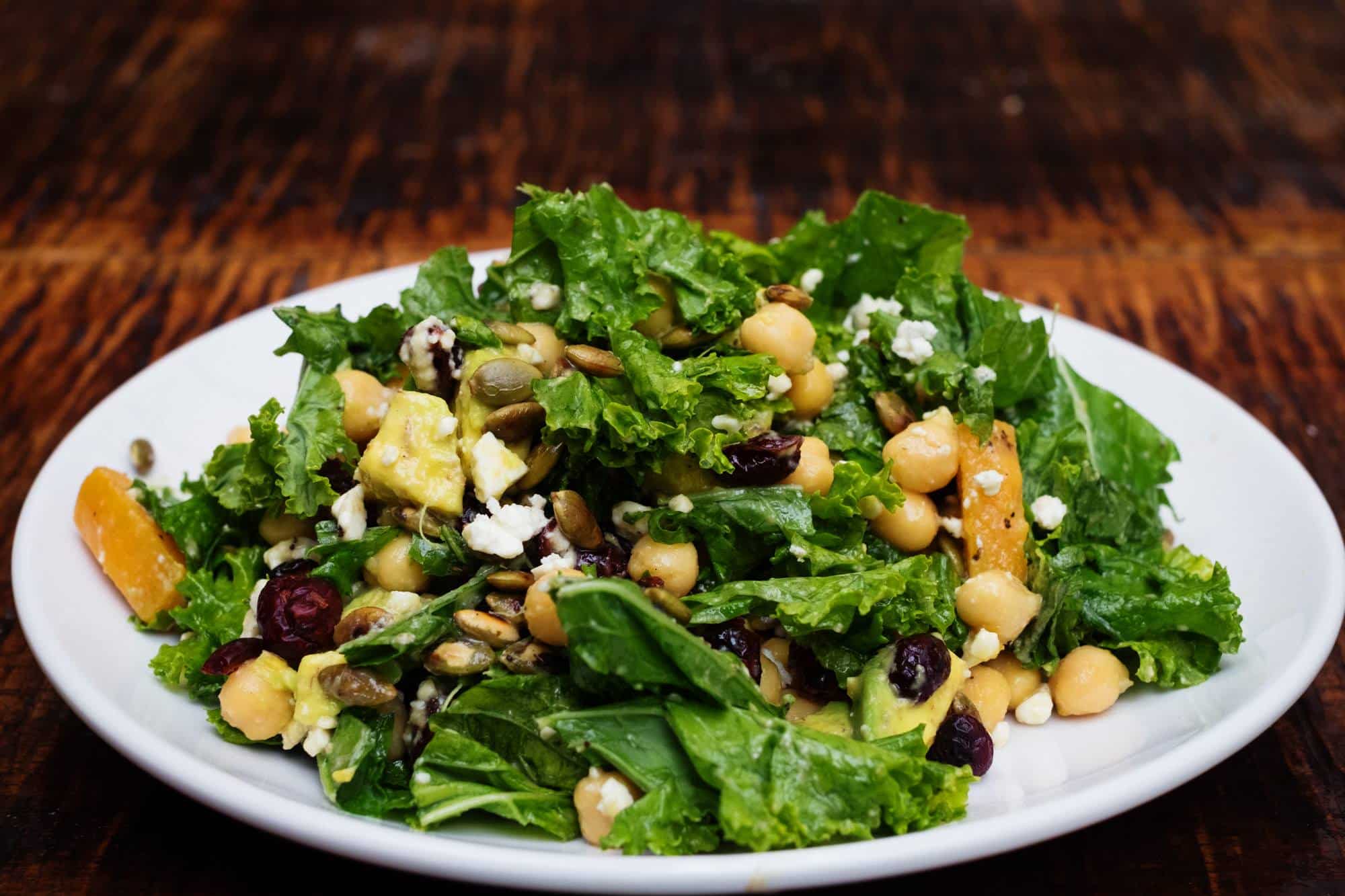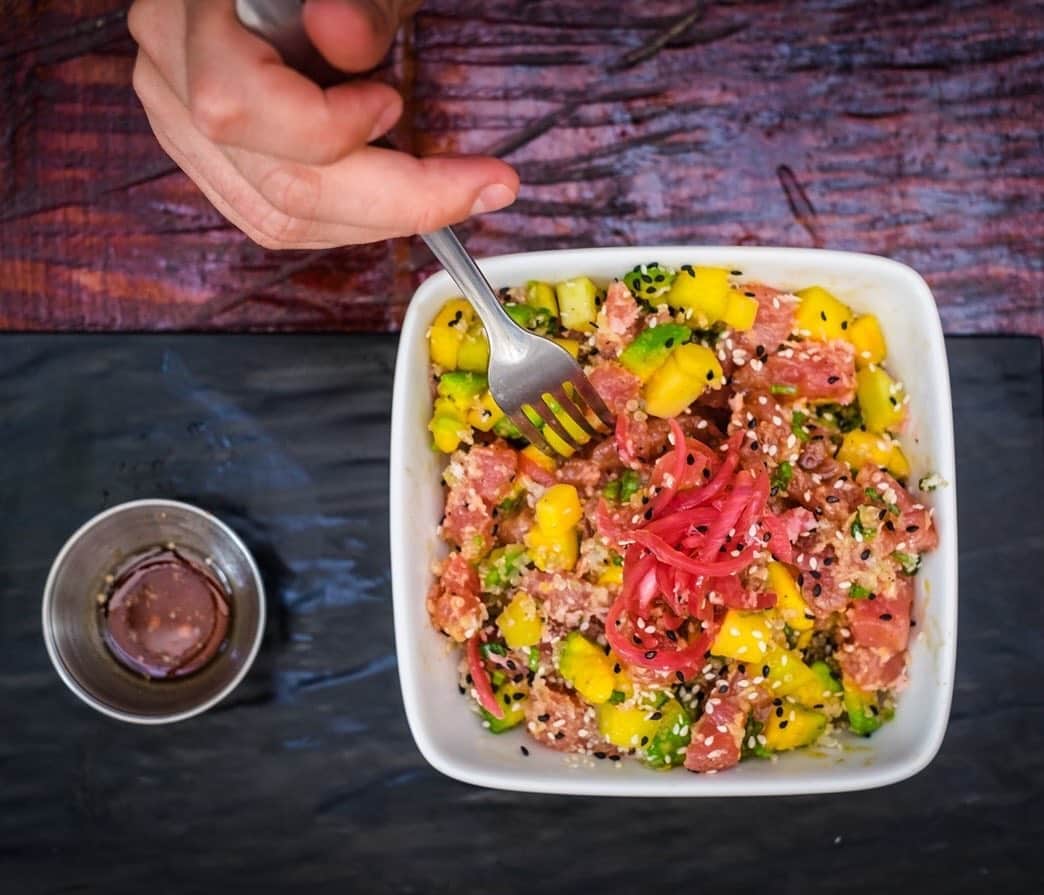 Avocado toasts, every millennial's favorite dish, come in different presentations such as fungi, Sicilian, sweet and salty, vegano and lox. Finally, there are sandwich and wrap options accompanied by chips or vegan slaw. There are two burrito options, one has tex mex chicken and rice and the other one is a breakfast burrito with scrambled eggs. Every day they have a different daily lunch special, from 12 to 3 p.m., which includes a soup or salad, a main dish and fresh juice.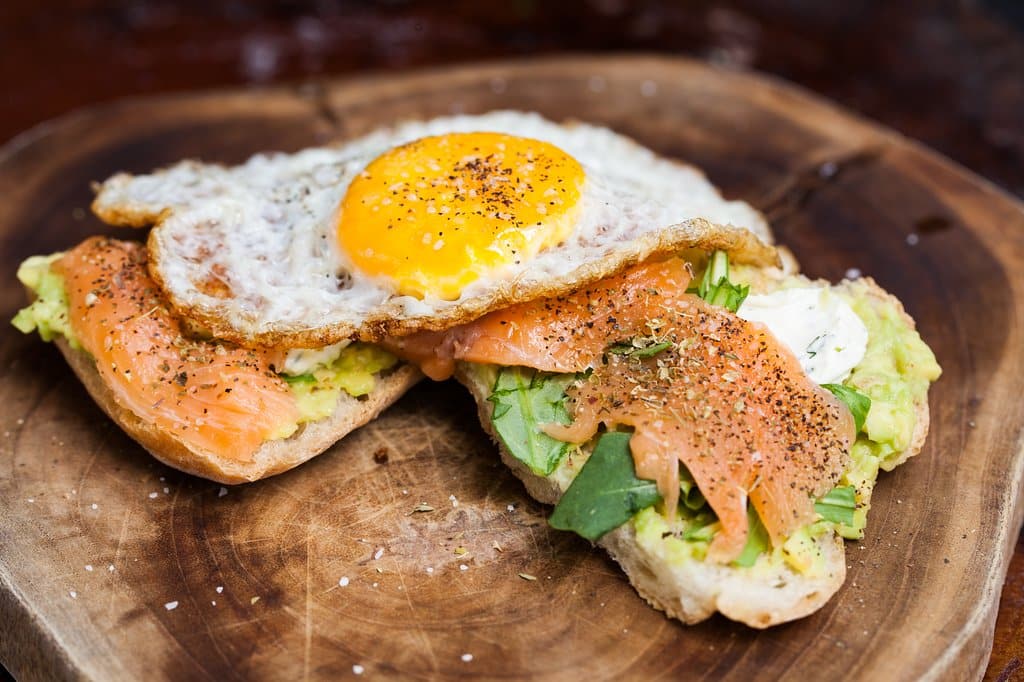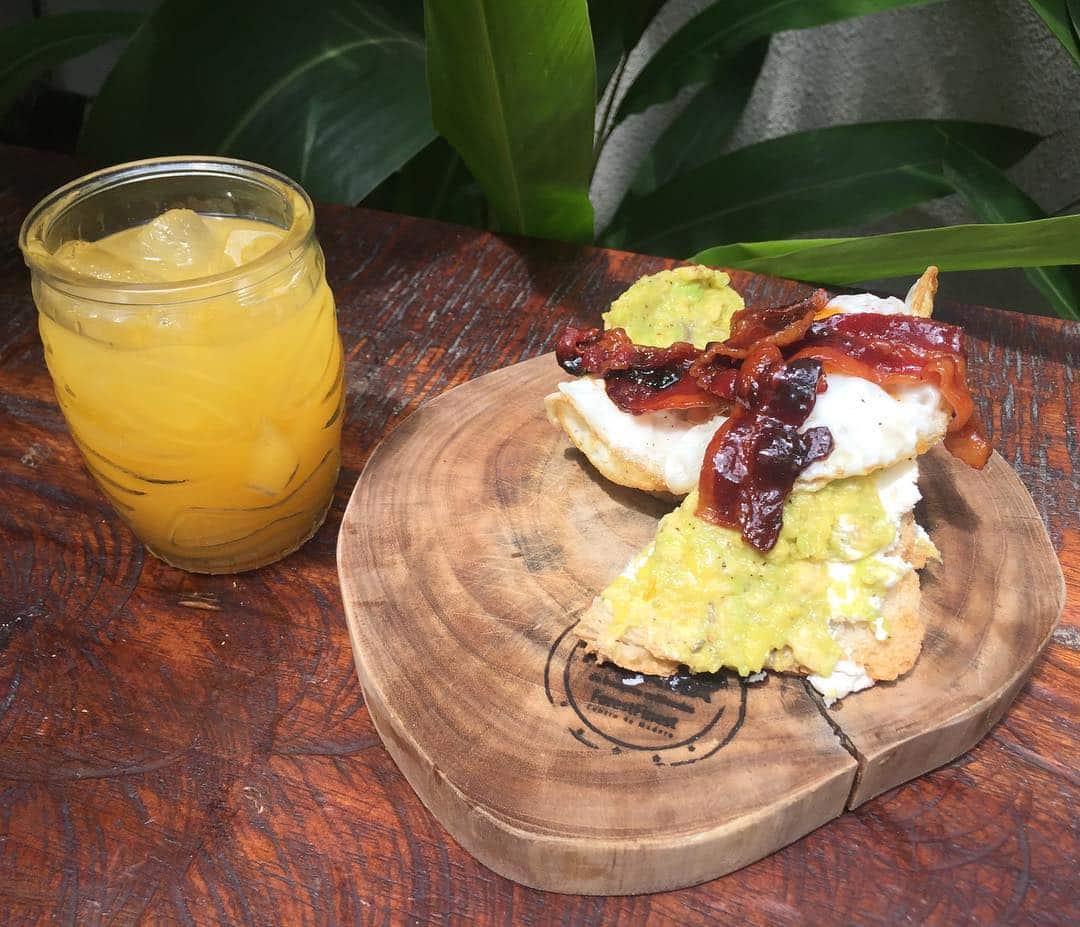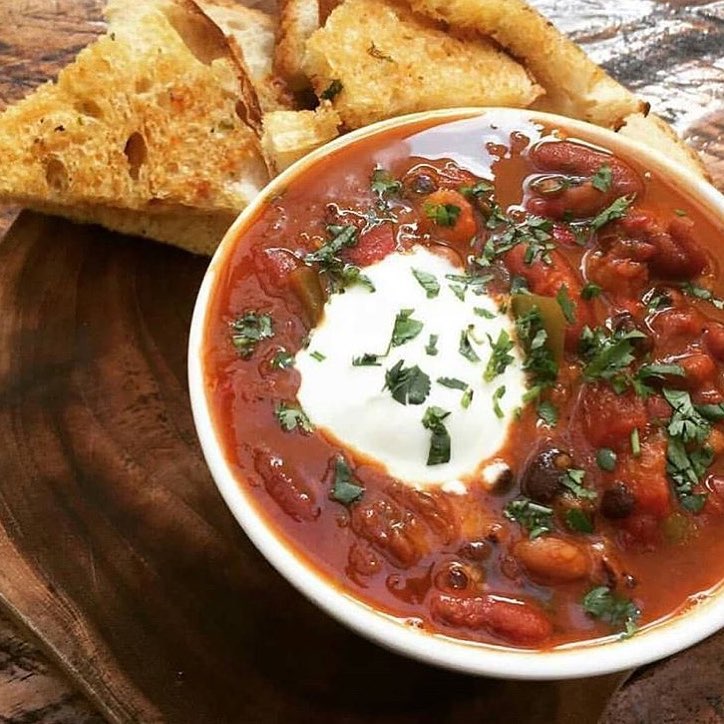 Mahalo Kitchen and Garden
Mahalo Kitchen and Garden is the newest location of Mahalo Casco Viejo. They opened in 2019 taking over a space that used to belong to Casa Bruja Brewery. It is located on the ground floor of Las Clementinas Hotel on Avenida B with Calle 11. This location opens from 7:30 a.m. to 10:30 p.m. from Sunday through Wednesday and until 11:30 p.m. from Thursday through Saturday.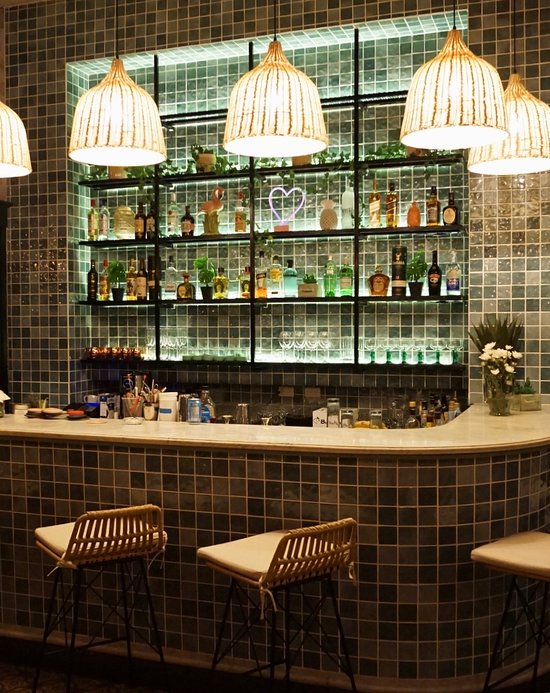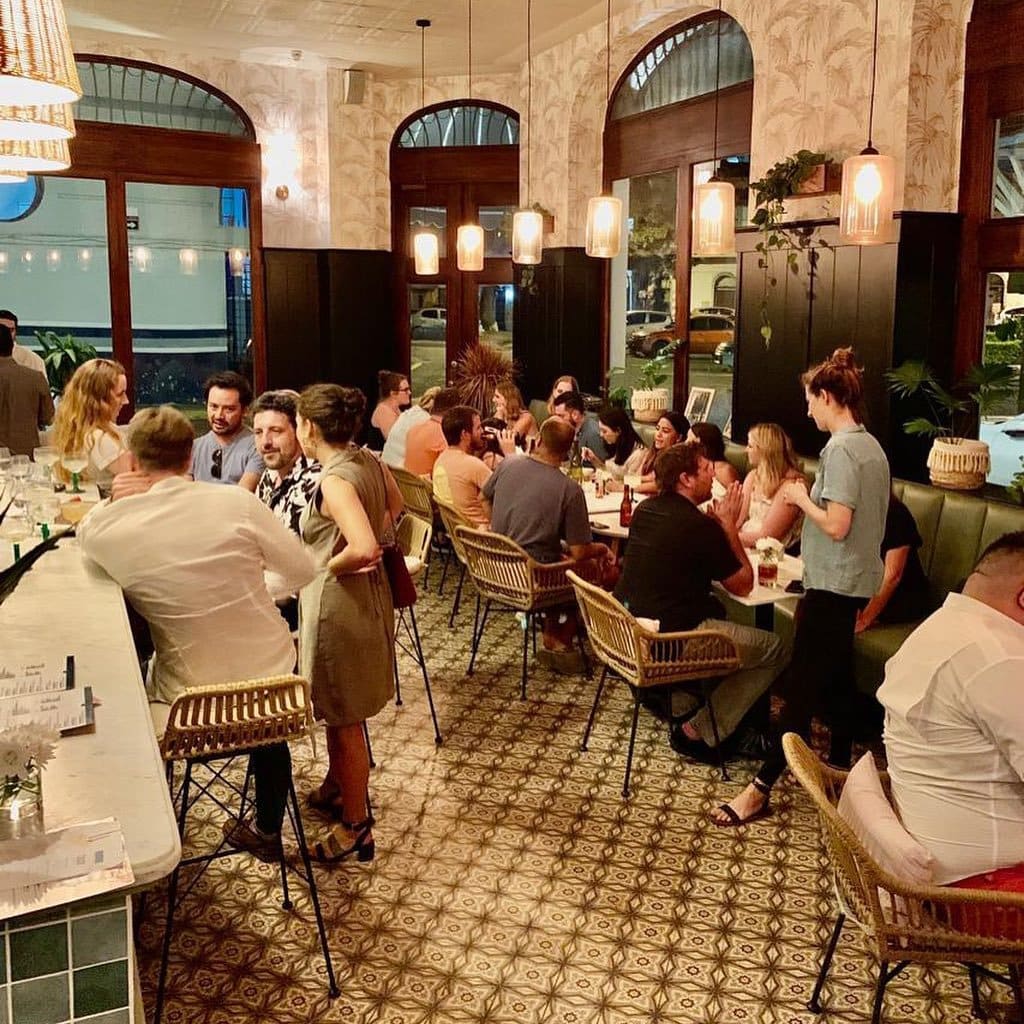 This is one of the best brunches in Casco Viejo, so make sure to stop by on a Sunday when they have a special menu. Breakfast and brunch options include a power bowl and chia pudding with mango puree, strawberries and raspberries. Some egg options are the Israeli Shakshuka that has eggs with fresh cheese and a spiced tomato sauce; the Farmers Breakfast with eggs, avocado, roasted cherry tomatoes and fried potatoes or the Waffle Benedict with Canadian bacon and hollandaise sauce. Vegan Waffle Florentine has spinach, portobello mushrooms and asparagus. Another delicious option is the Apple Cinnamon Pancakes with Canadian maple syrup.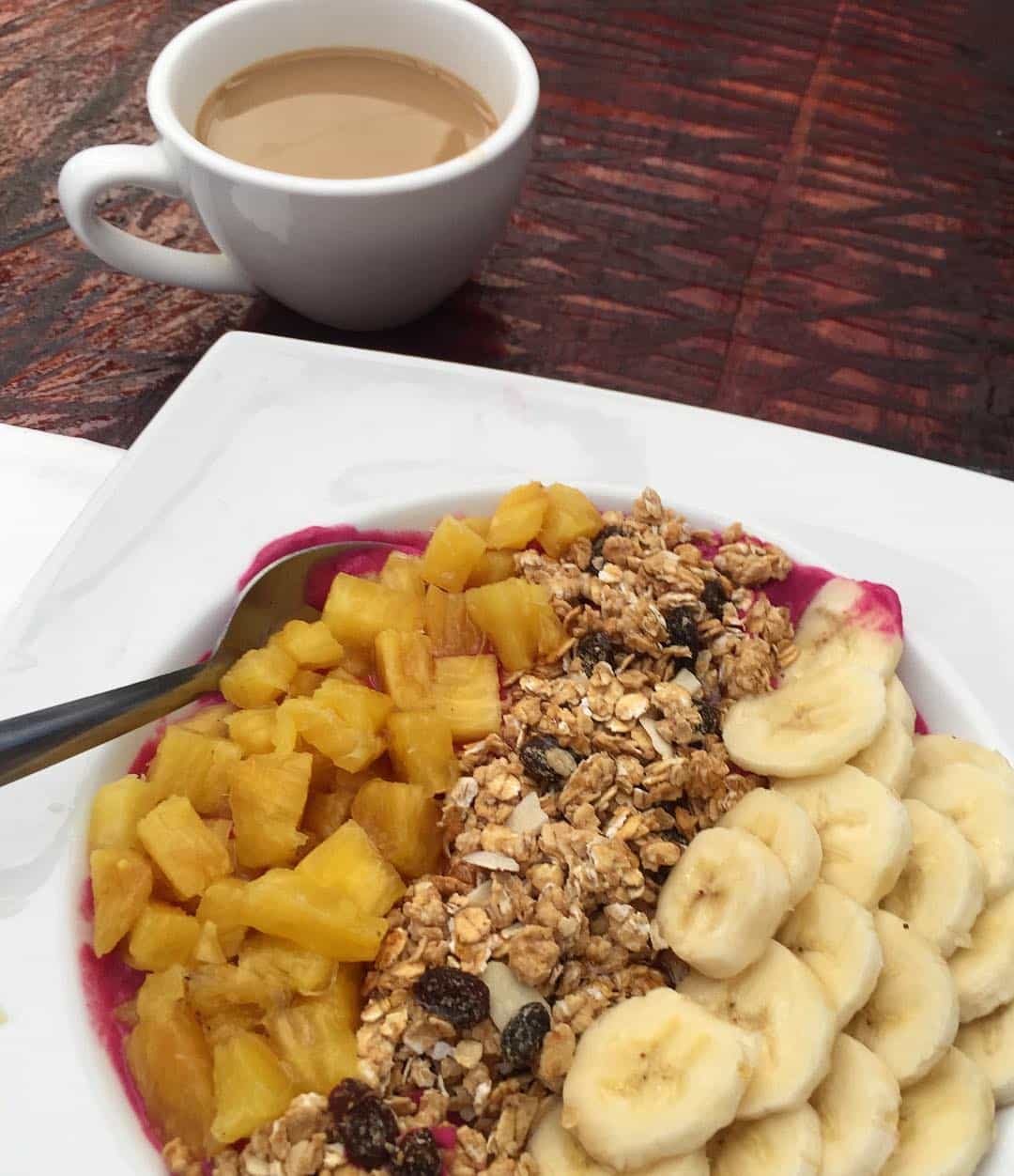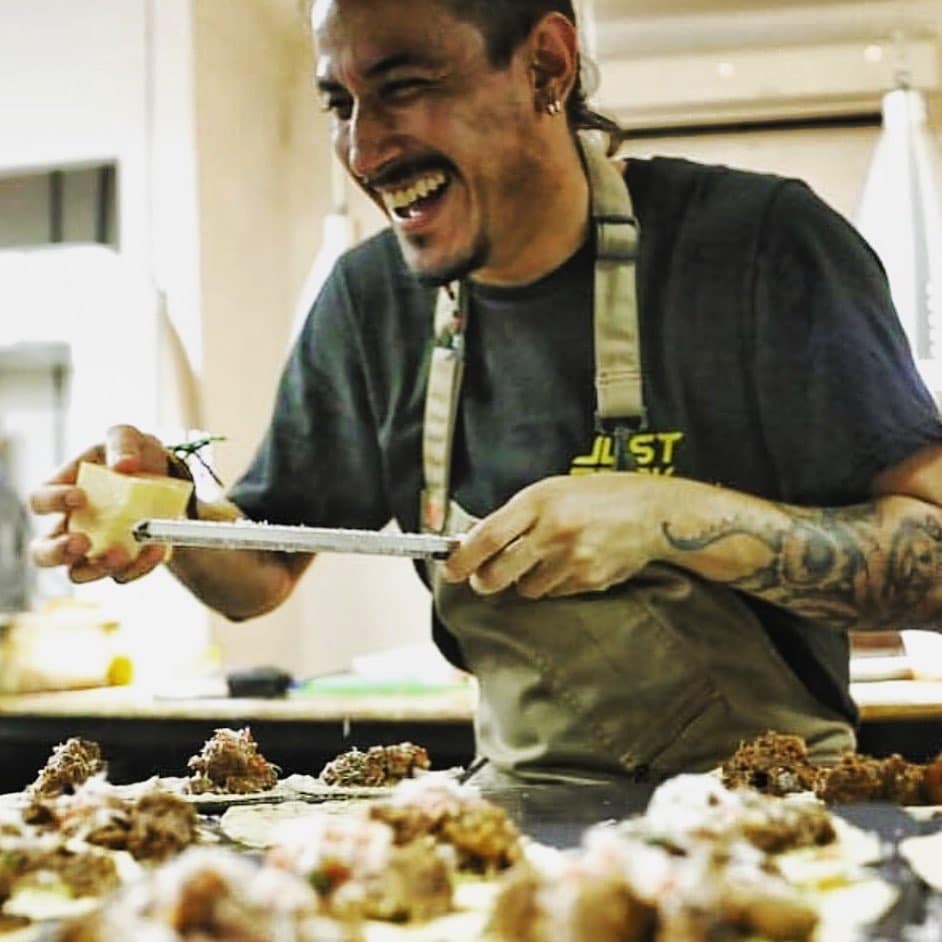 Like the Mahalo Snack Shack they also have salad and sandwich options, but they are different in each menu. Those who come to have drinks can share small plates such as baked spinach and artichoke dip, beet carpaccio, spicy tuna tartar or cobia tacos. Flatbreads are also great for sharing, some popular options are the three cheese, spiced chicken or smoked salmon. Those who are hungrier can opt for a main course such as chicken pot pie, coconut yellow curry or the tempura langostino shrimps with tamarind sauce.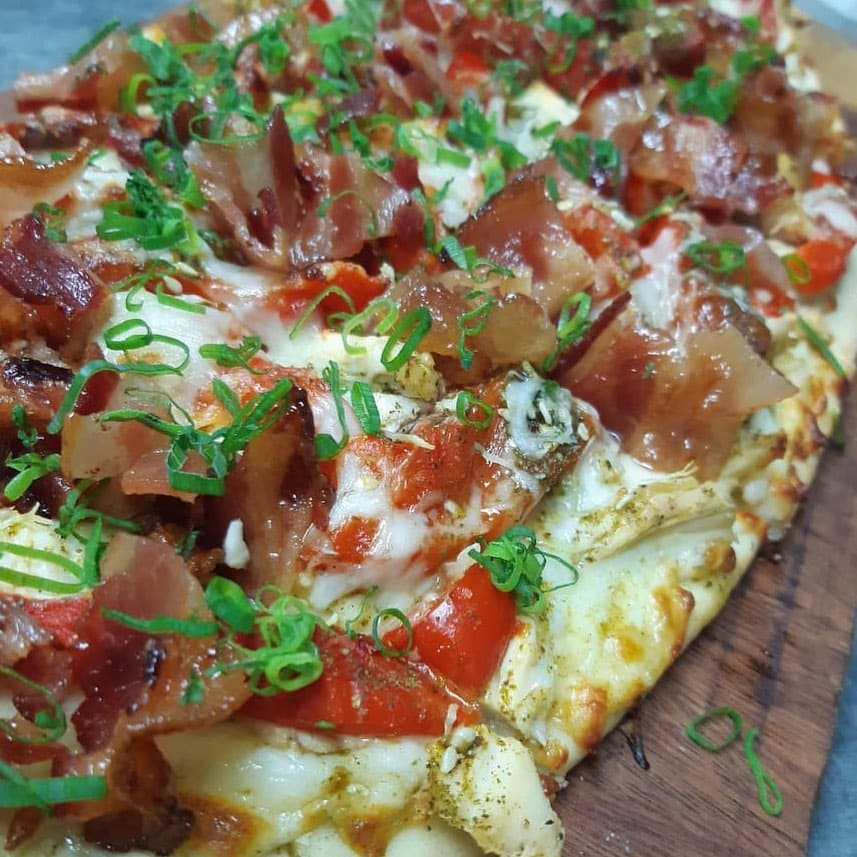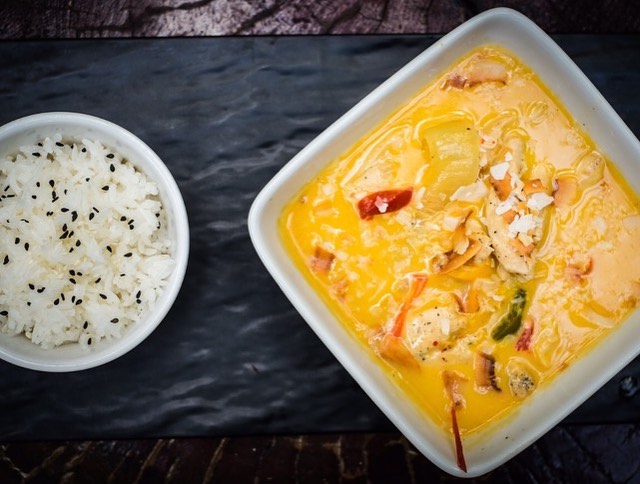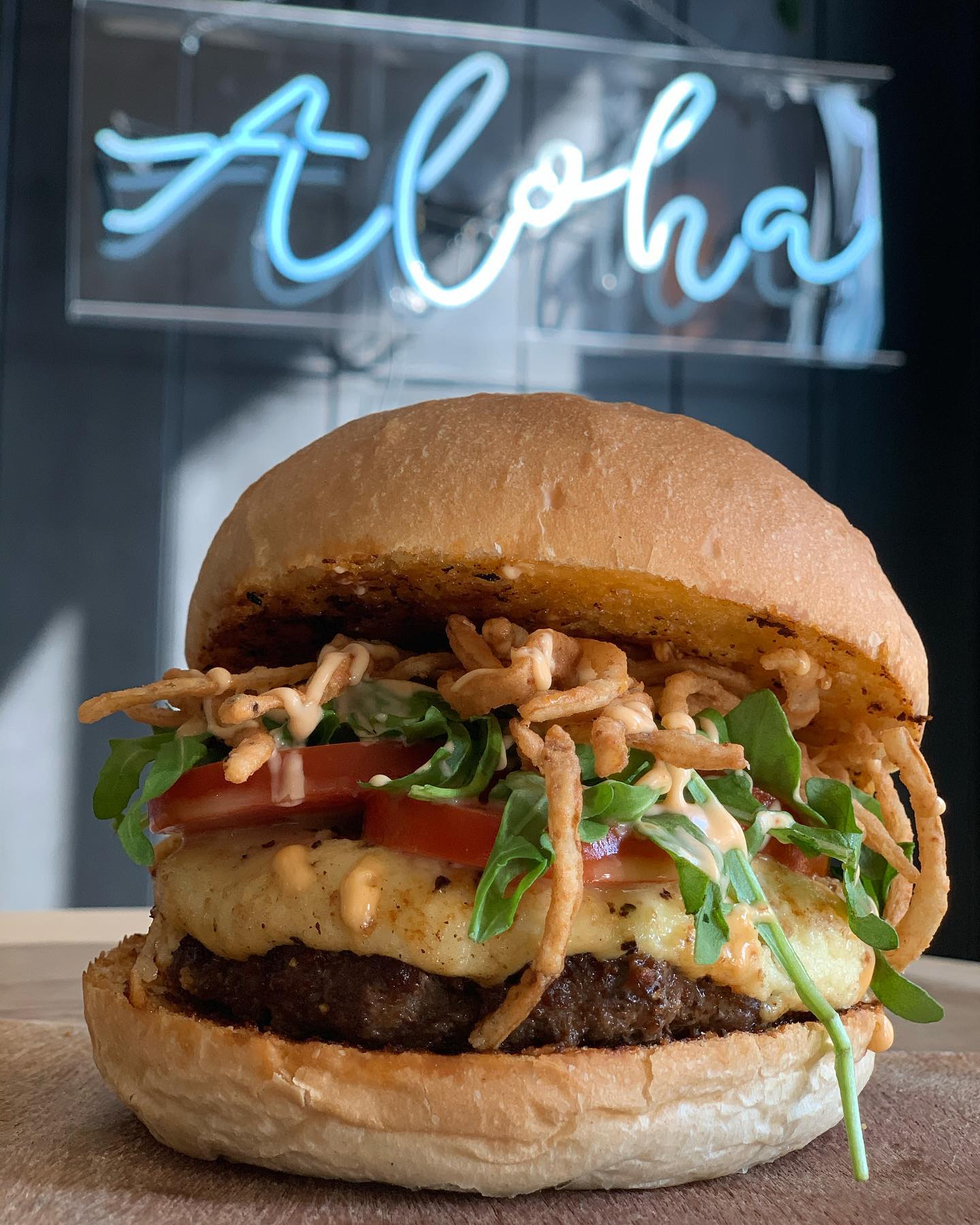 Las Clementinas Hotel has plenty of spaces to host events, each one with its own style. The cozy garden is a green space which makes you feel like you are in the middle of the jungle. It can fit between 25-35 people. The secret patio has the original walls which used to surround Casco Viejo when the neighborhood was walled off. It can fit between 55 to 75 people. Right next is the Clandestine Salon which is an interior space perfect for private dinners and small gatherings hosting between 25 to 40 people.