Las Clementinas is a charming boutique hotel that surely will enamor its guests. It is located on Calle 11 and Avenida B, right next to the police and across from Jungle Slice Restaurant. This hotel opened in 2010 making it one of the first restored hotels in Casco Viejo.
The property gets its name from its original owner, Clementina Herrera. She was one of Panama's first independent women. She lived in at the turn of the 19th century when Panama was booming because of the Panama Railroad and the Gold Rush. The Panama Canal was in the makings and many came in search of a better future. This free spirited woman was one of the first to wear pants and was very independent. So, she decided to open a pawn shop, which would be the equivalent of a modern bank.
Clementina picked a location in one of Panama's busiest streets and her business prospered. But of course, good business ideas bring competition. Soon she had another pawn shop next door managed by Mr. Jaen. They got along so well they had a daughter, who they named Clementina Jaen Herrera. However, they never got married and the little girl lived between both homes.
Their daughter was sent to France to study, but had to return as World War II was starting. She was very rich, drank, smoked and owned a Cadillac that had once belonged in President Eisenhower's motorcade. Clementina never married; making her eccentric home a refuge for artists and intellectuals. When she passed away, she donated all of her belongings to the Catholic Church.
Las Clementinas is a tribute to both Clementinas created in their property built in the 1930s. The building was originally set up as rental apartments, so it was perfect for a hotel. Renovation was done by the architectural firm Hache Uve who conserved the original layout. Thankfully the structure of the building was intact.
Rooms and Amenities of Las Clementinas Hotel
This hotel is located in the most elevated western part of Casco Antiguo. So guests who make it to the rooftop will be rewarded with beautiful views of the modern and historic cities of Panama. Unfortunately, this property does not have an elevator, so it is necessary to climb several flights of stairs to reach the top.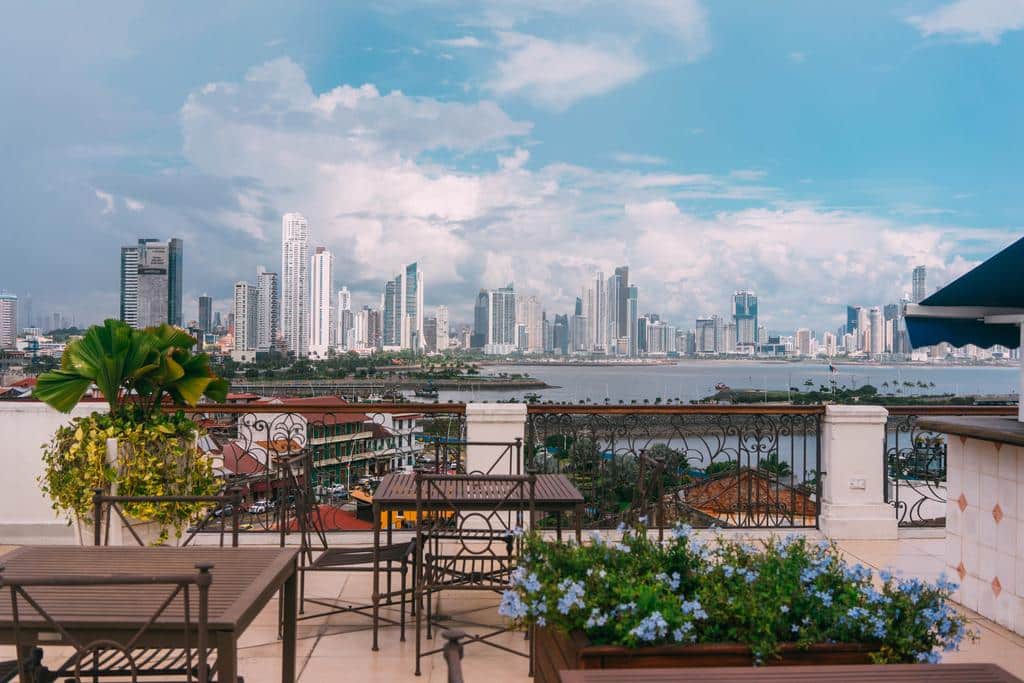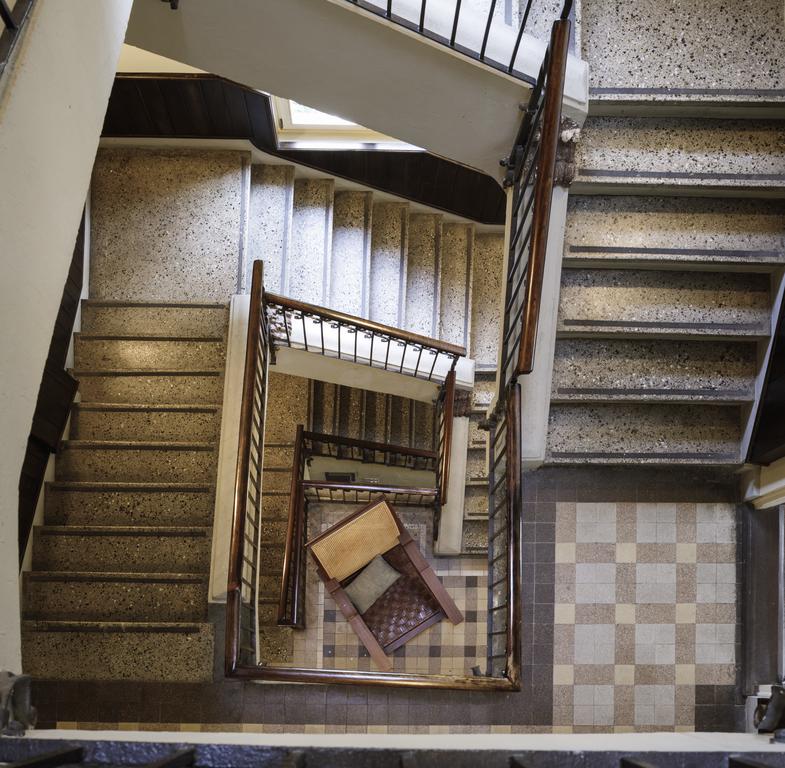 The structure of the building was built over the old pit of the wall that surrounded the city, right outside the wall in front of the Bulwark of Barlovento. You can see this wall in both internal courtyards which are urban edens full of plants. This space is used for events and by Mahalo Restaurant.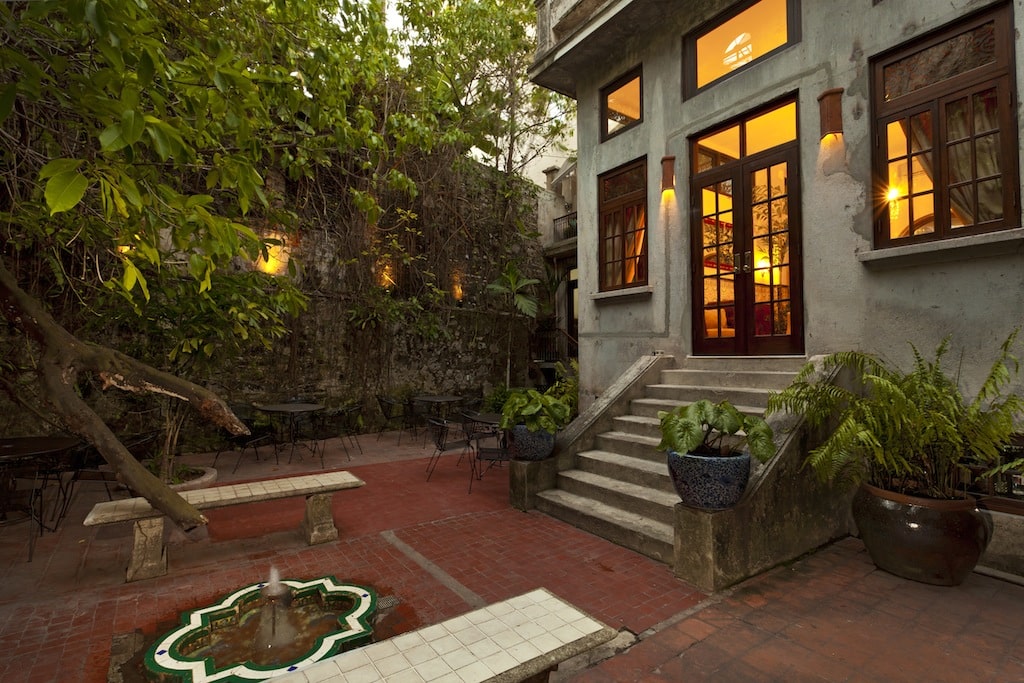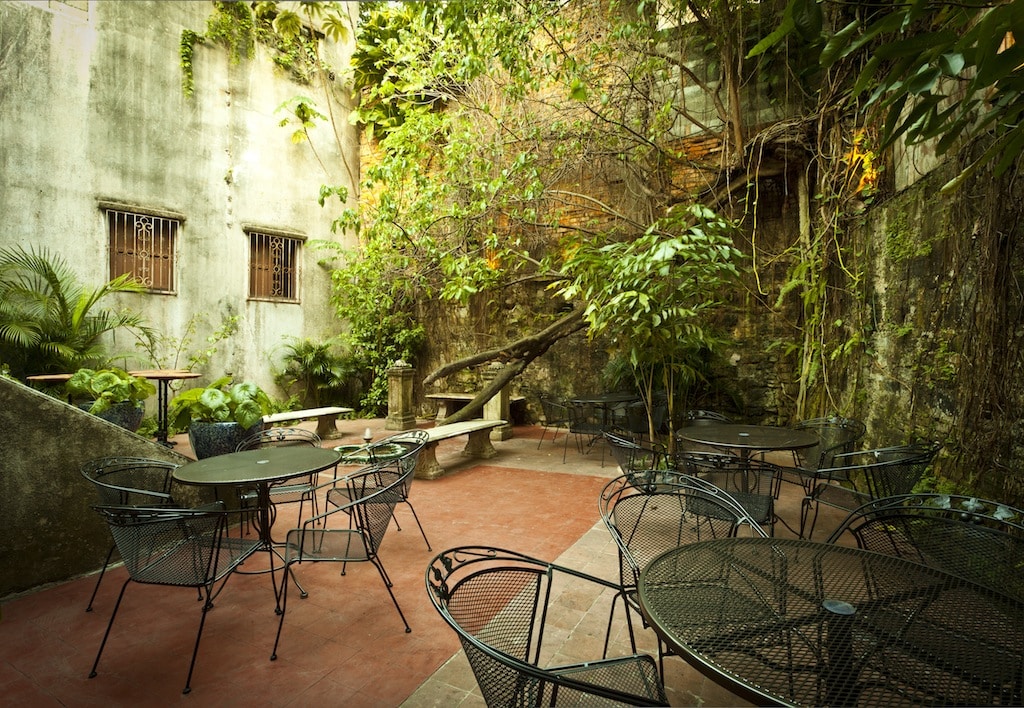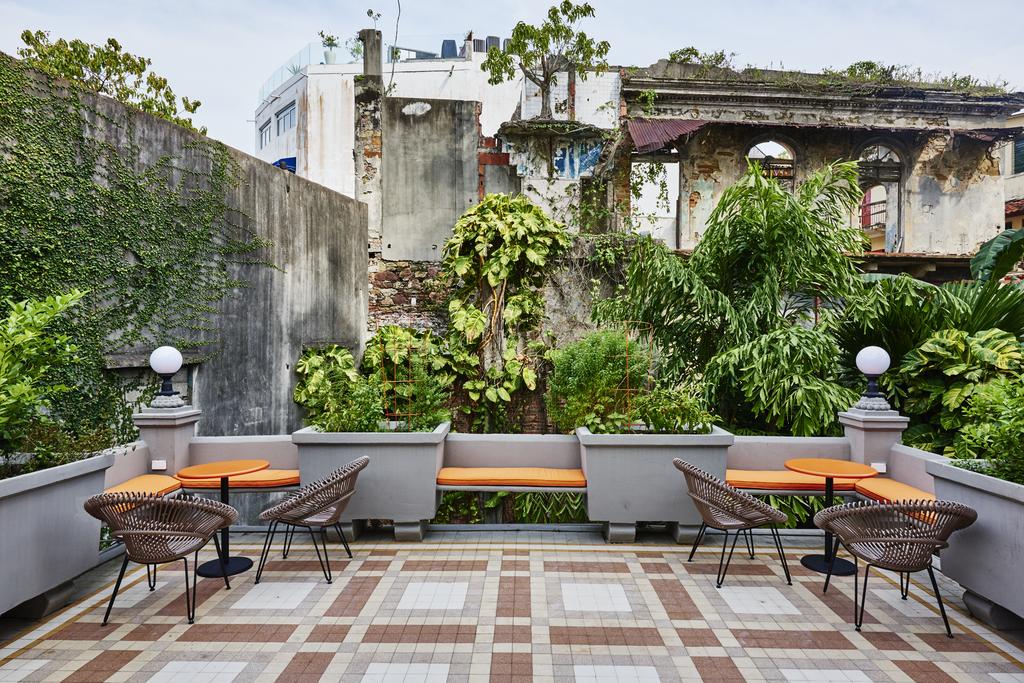 Most of the historical finishings were recuperated during the renovation. The wood used in floors, doors and furniture was recuperated from the bottom of Lake Gatun which was flooded during the construction of the Panama Canal. Clementina has a particular taste for imported things, so she had gorgeous hand painted tiles in her home. Those tiles that had been destroyed by time were duplicated by artisans from Colombia.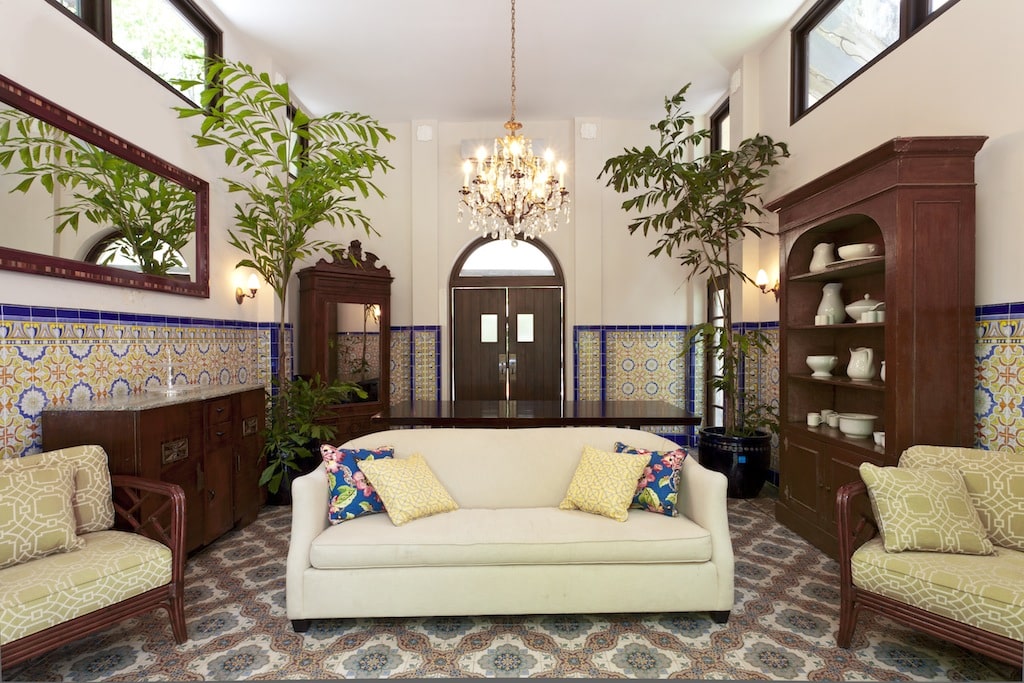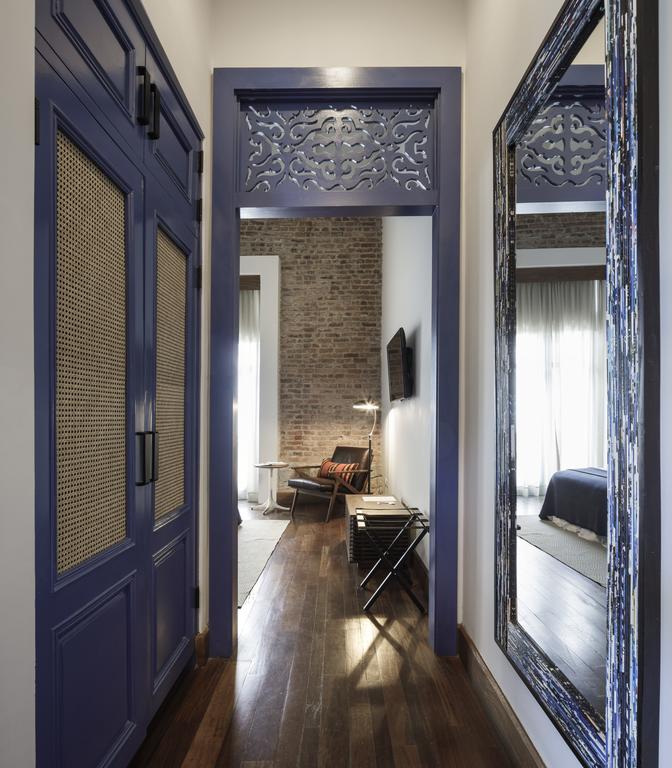 Las Clementinas Hotel has three studios and six apartments. Each one tells the story of a prominent guest who historically lived in that space.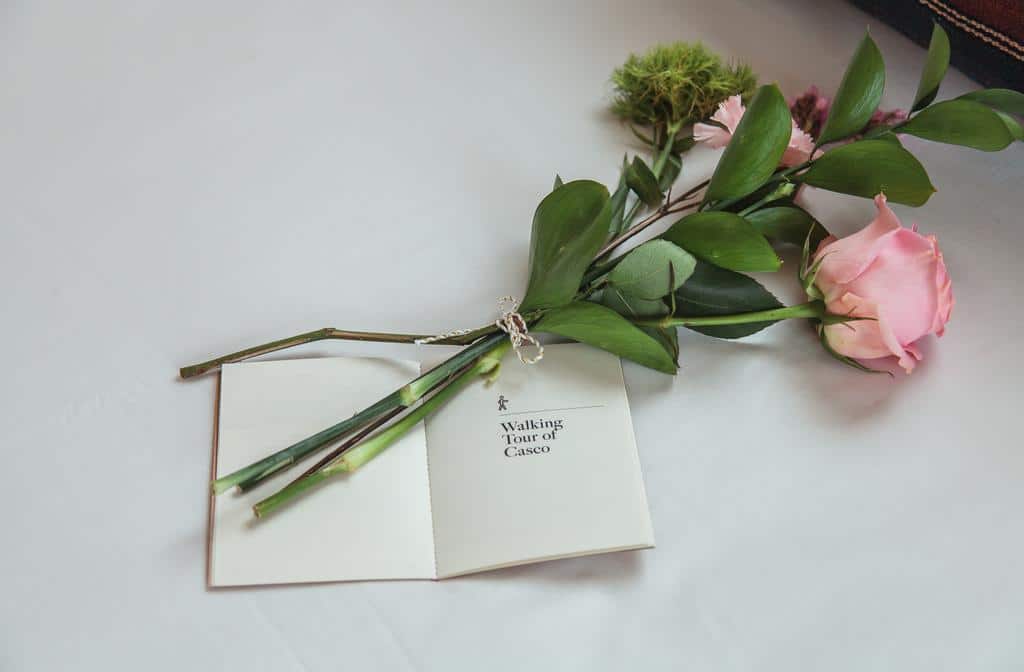 Apartments measure between 871 to 893 square feet (81 to 83 square meters). They have a queen bed and a sofa bed sleeping four guests. In addition to private balconies, separate living room areas and fully equipped kitchens. All studios and apartments have amenities such as coffee, tea, milk powder, sugar and water, as well as sound proof doors and windows.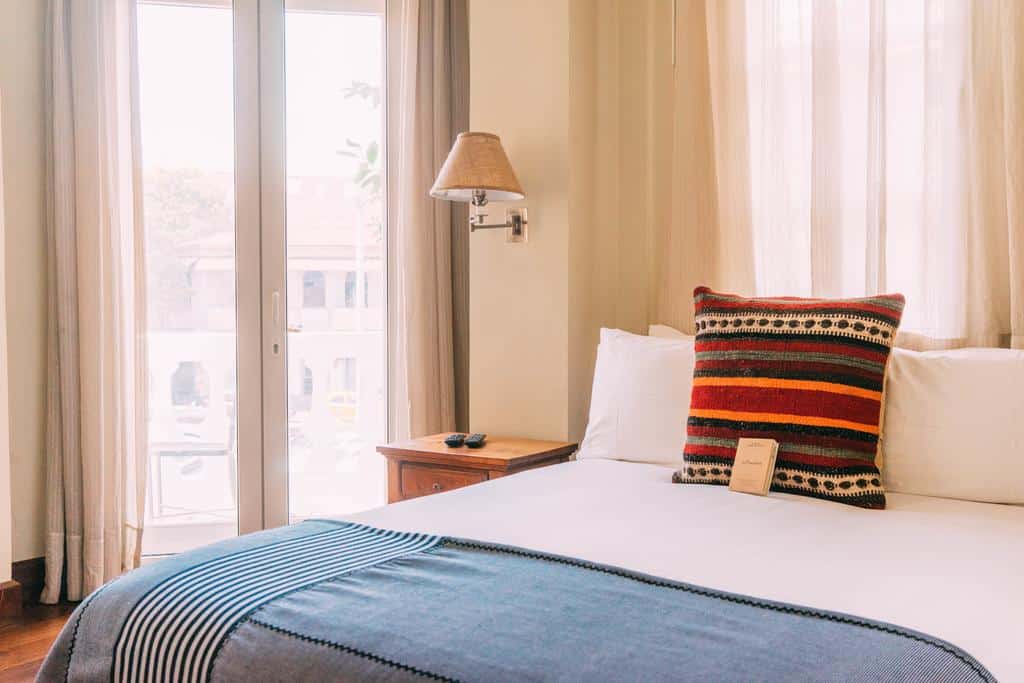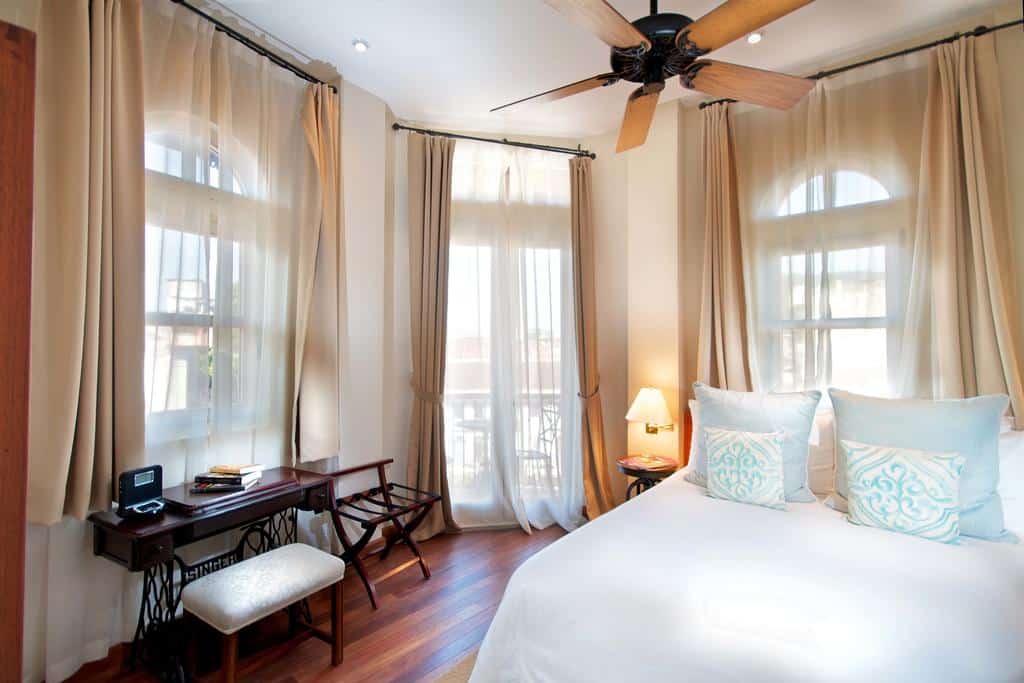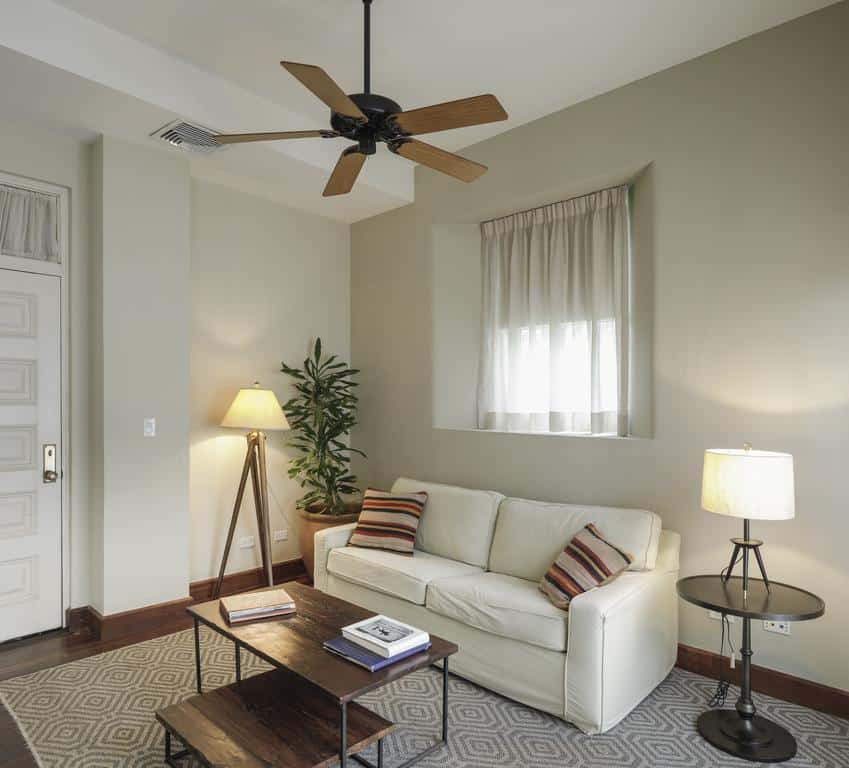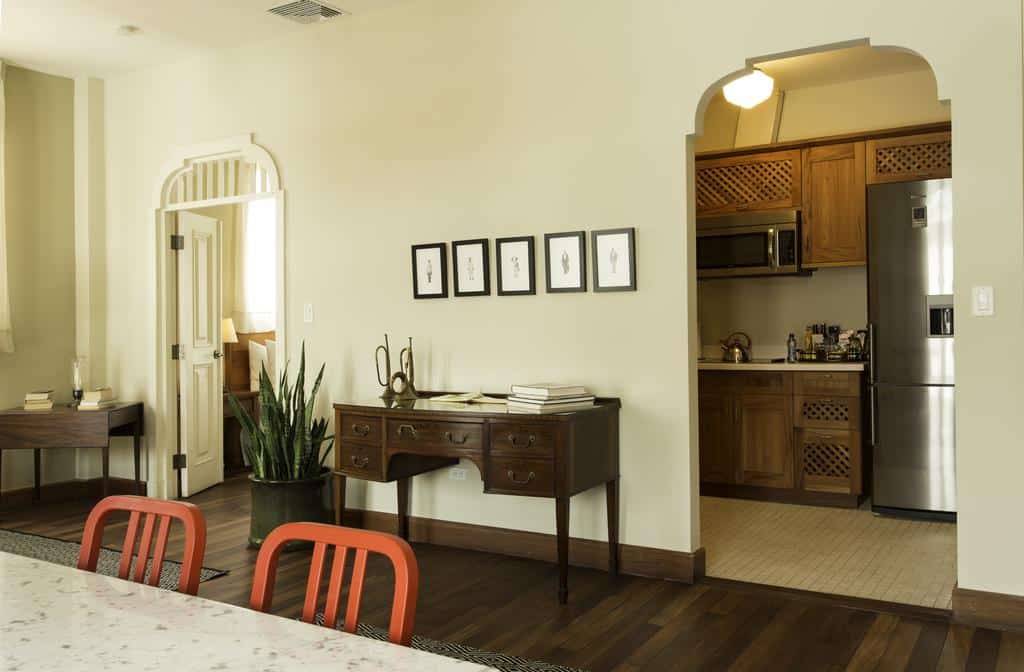 Studios
Studio standard: this studio has one double bed, accommodating two guests and a shared terrace. Hans Ulmer lived in this place in 1934. The Panamanian government gave him a passport saving this eminent sociologist from the Nazi. He was a profesor at the Instituto Nacional and the university. He moved to the United States later in his life.
Studio king: like it name states, this studio has a king sized bed and a shared terrace. Juana Maria Orduña lived in this studio because she loved the small interior garden and the tropical plants.
Studio double: this studio has two double beds, accommodating four guests. It has a shared balcony and terrace.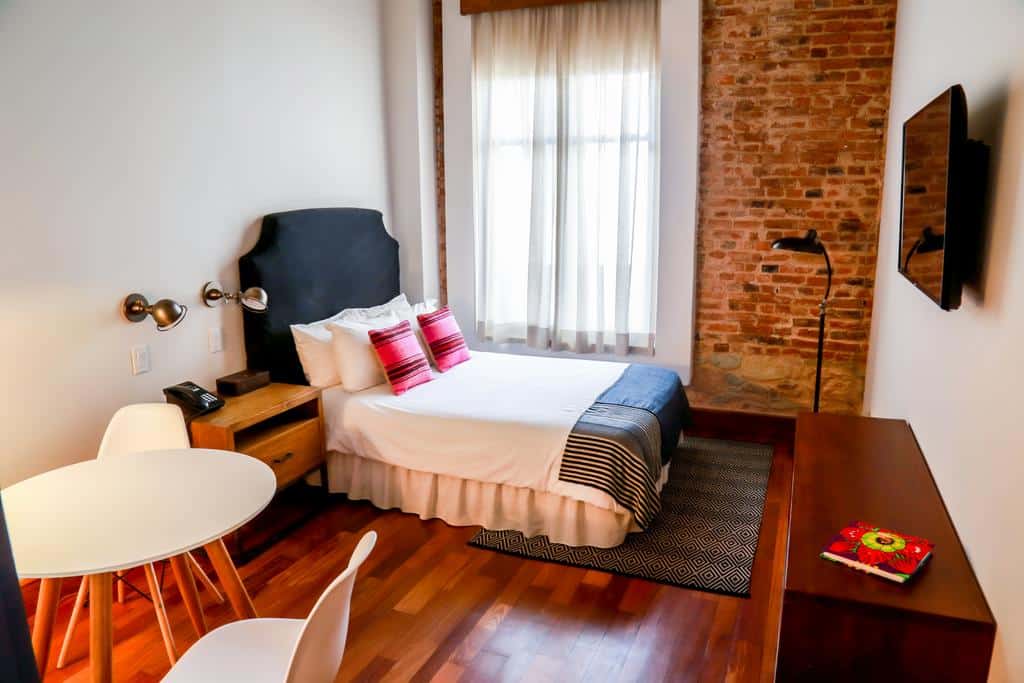 Apartments
Apartment 1: this apartment's prominent tenant was Custodia Rodriguez who was the Carnival queen, she used the space to rehearse her moves and would practice them in the balcony for cheering crowds.
Apartment 2: was used by Professor Demetrio who went there to read since his home was too noisy. He built a library this place that gave him peace.
Apartment 3: Luciano lived in this apartment with his cameras. He was the assistant of the master photographer Carlos Endara.
Apartment 4: was occupied by the Frenchman who wore a scarf with the initials B.S. He was a ladies man.
Apartment 5: Don Luis was a dark-skinned elegant man who was a pianist in the silent film area. He traveled across the United States during his musical career.
Apartment 6: Fidencio was a musician, who was also a party animal. Often he would loose his trumpet which would be brought back to Clementina's house by a fan.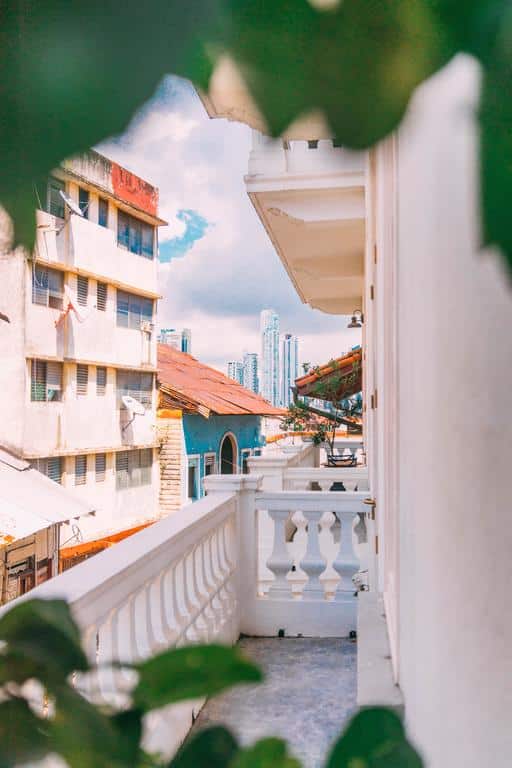 The front desk of Las Clementinas Hotel is open from 6 a.m. to 8 p.m. After this time there is an automated check-in system and offsite assistance. Mahalo Restaurant is located on the ground floor of the hotel. It is one of the best restaurants in Casco Viejo with plenty of healthy and delicious options, including many dishes suitable for vegetarians and vegans.