La Rana Dorada was probably the first (or second) craft brewery in Panama. Rana Dorada means golden frog which is an amphibian that lives in El Valle de Anton and Altos de Campana National Park. It is in critical danger of extinction because of a fungus, loss of environment and contamination. 5 cents are donated to the Smithsonian Tropical Research Institute each time a beer can is sold. This institute has been doing research to save the golden frogs for years and reproducing them in captivity.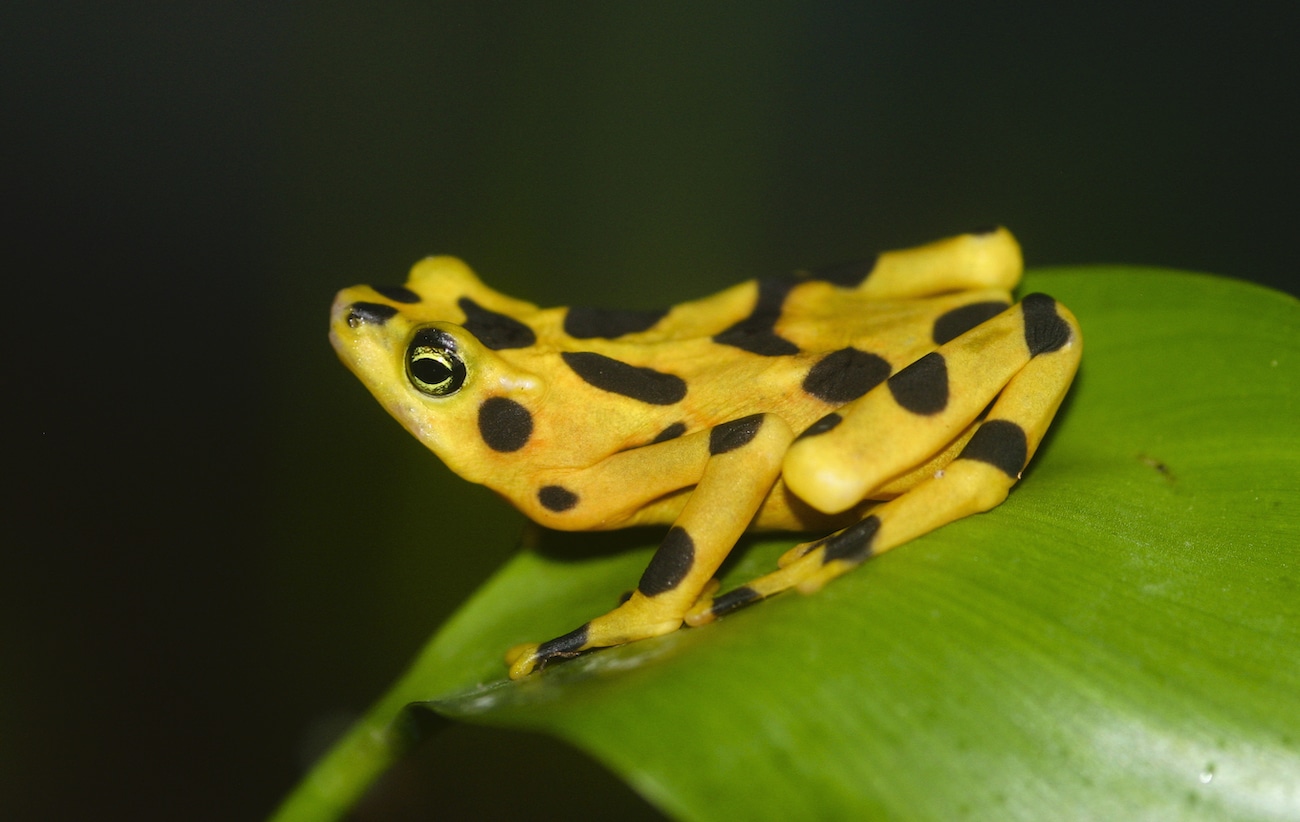 This emblematic Panamanian animal was chosen as the symbol of the La Rana Dorada Beer. The brand's style is fresh and even cartoonish, dressing up the frogs as a tourist, backpacker, British Queen's guard, Sherlock Holmes and even a king!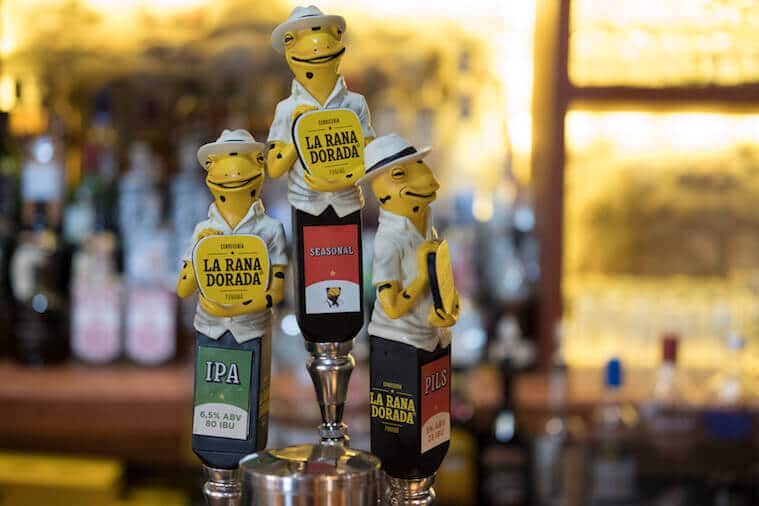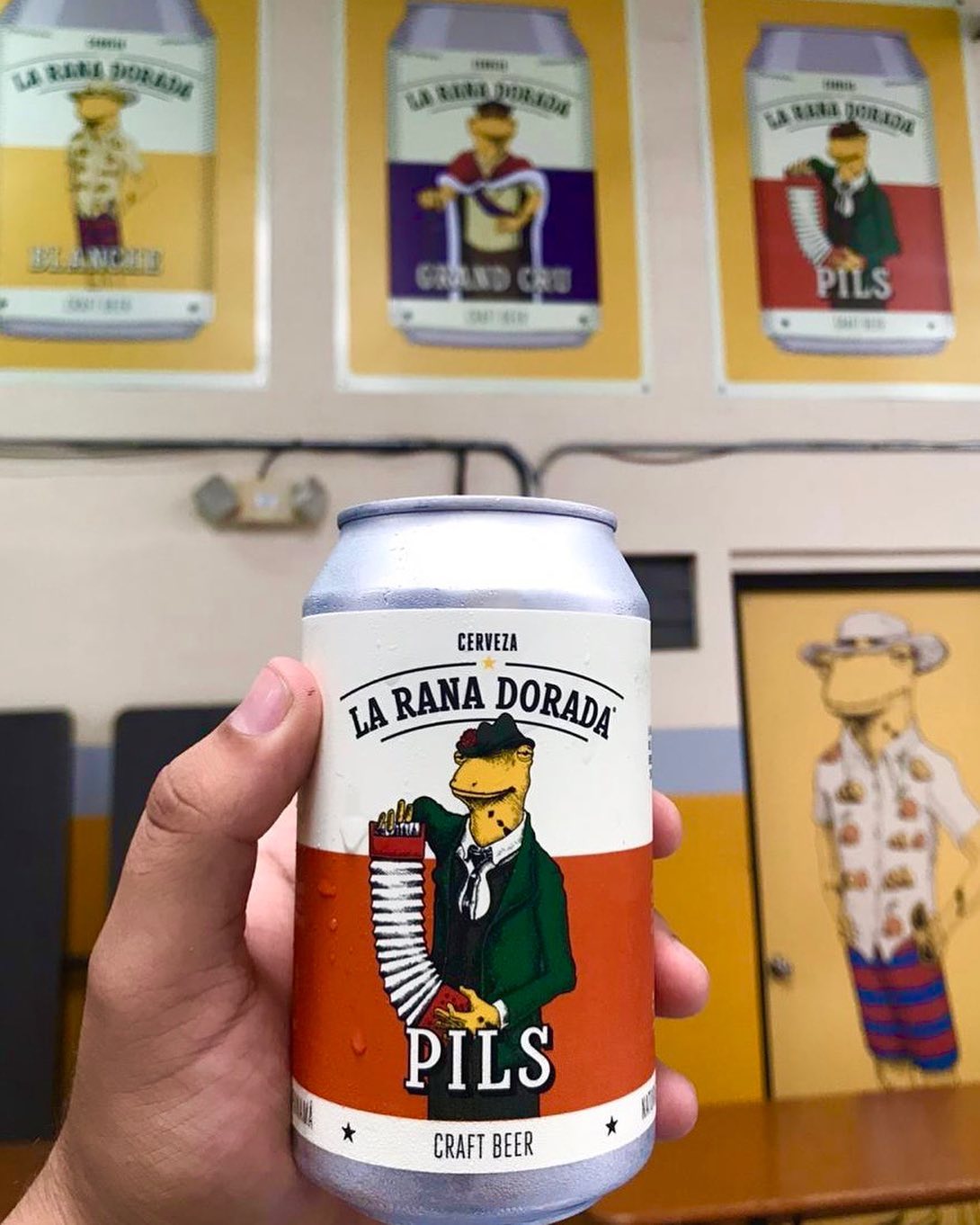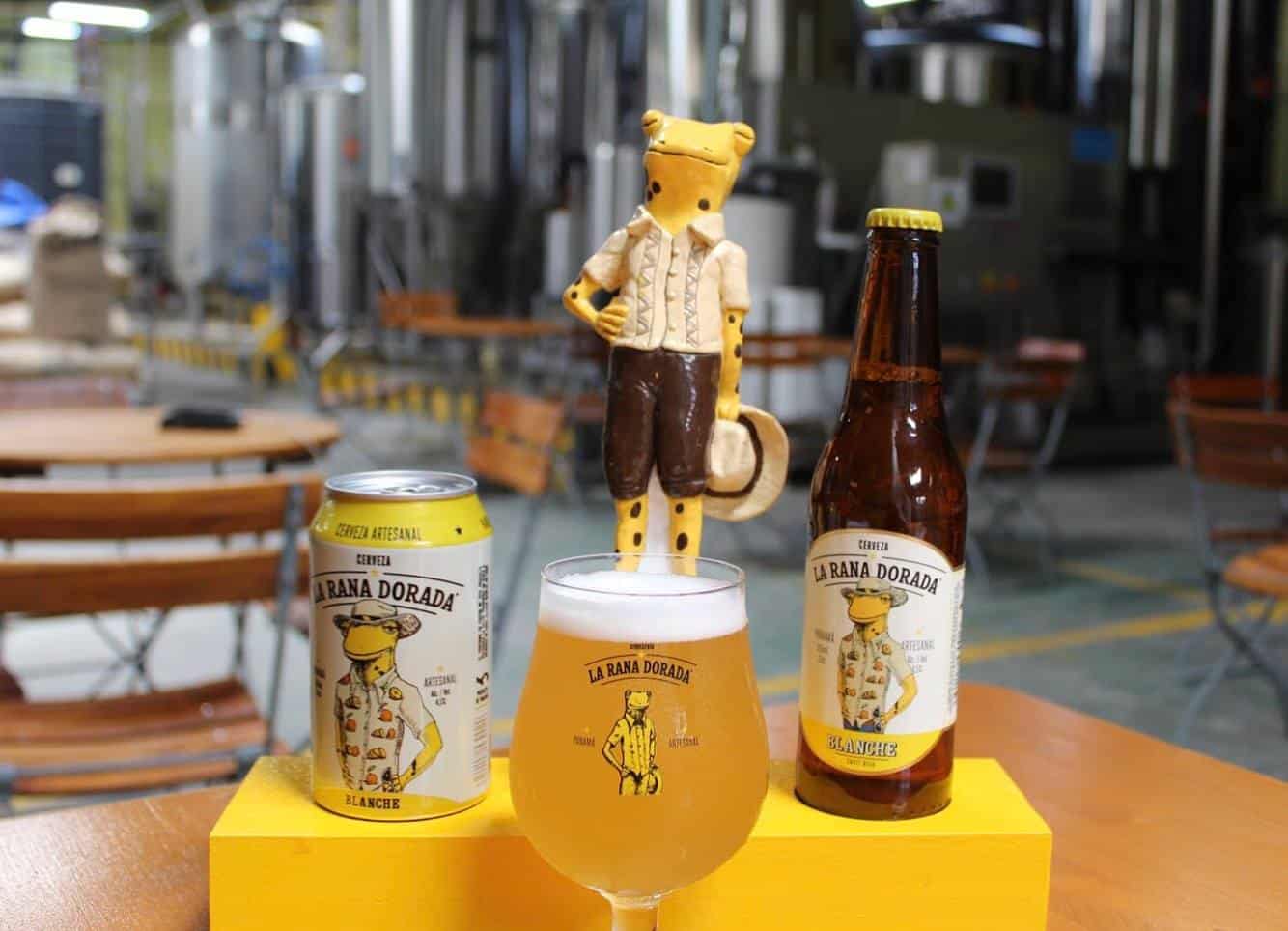 The first La Rana Dorada Pub opened in 2010 off Via Argentina by "La Cabeza de Einstein". After they opened their second location in Casco Viejo. Originally it was right before going up the ramp into the historic neighborhood, right next to what is now Salvaje. But the building was set to be restored, so they bought a building on the corner of Calle 9 and Calle Boquete, right before La Merced Church. After the restoration process, the pub moved in December of 2017. This group also owns Pedro Mandinga Rum Bar which sells their beers and artisanal rum.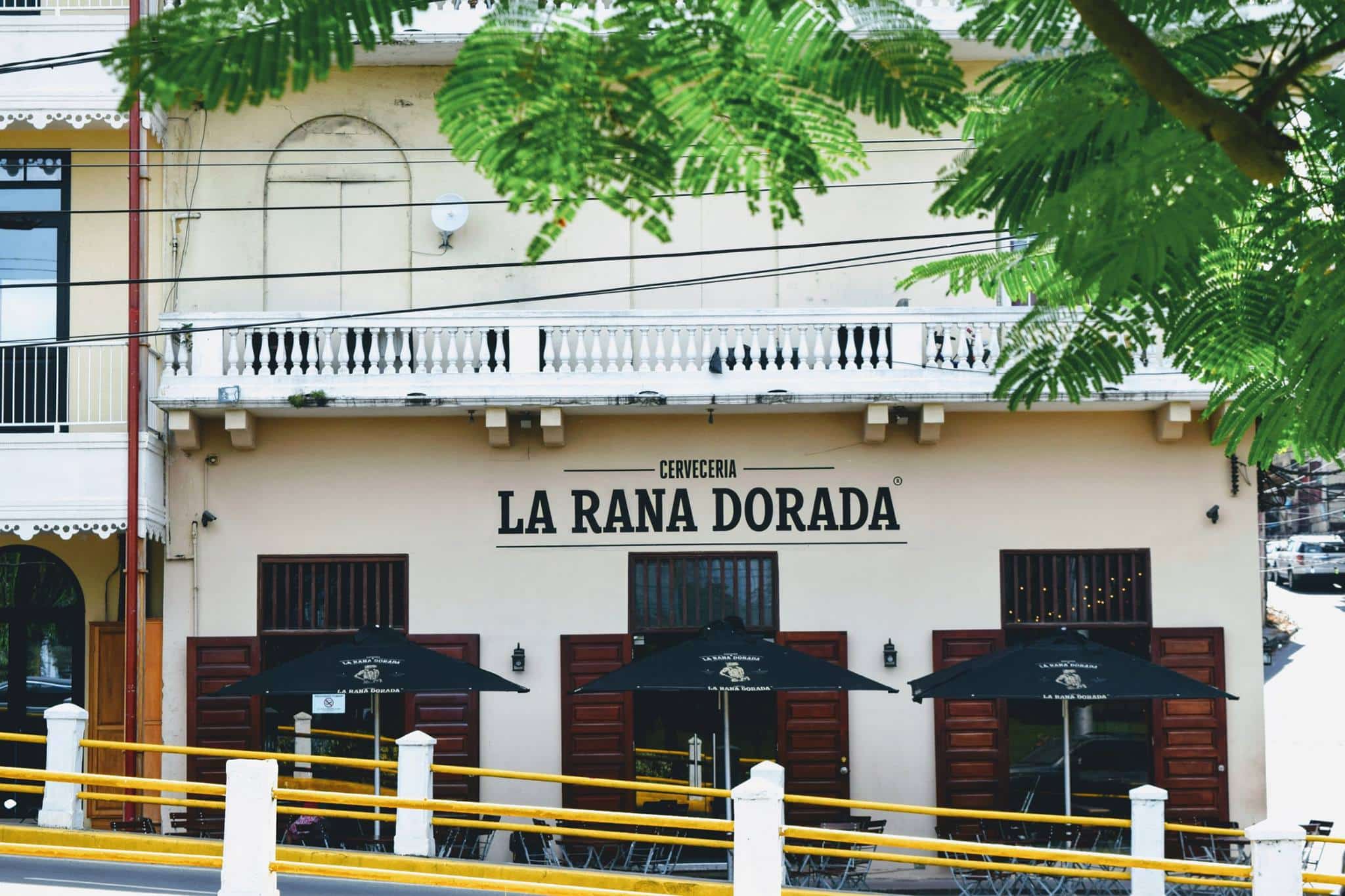 The brand has been so successful that they now have many locations, including Costa del Este, San Francisco, Condado del Rey, Clayton and La Loceria. For now there are no plans of expanding internationally, just into other provinces of Panama.
Those who get hungry can order of the menu which is mostly pizza and bar food. Pizzas are in traditional flavors such as pepperoni, margarita, chicken with mushrooms, chicken taco or vegetarian. They also serve nachos, chicken fingers, hamburgers, salads, tuna mango poke, ceviche or a mixed platter.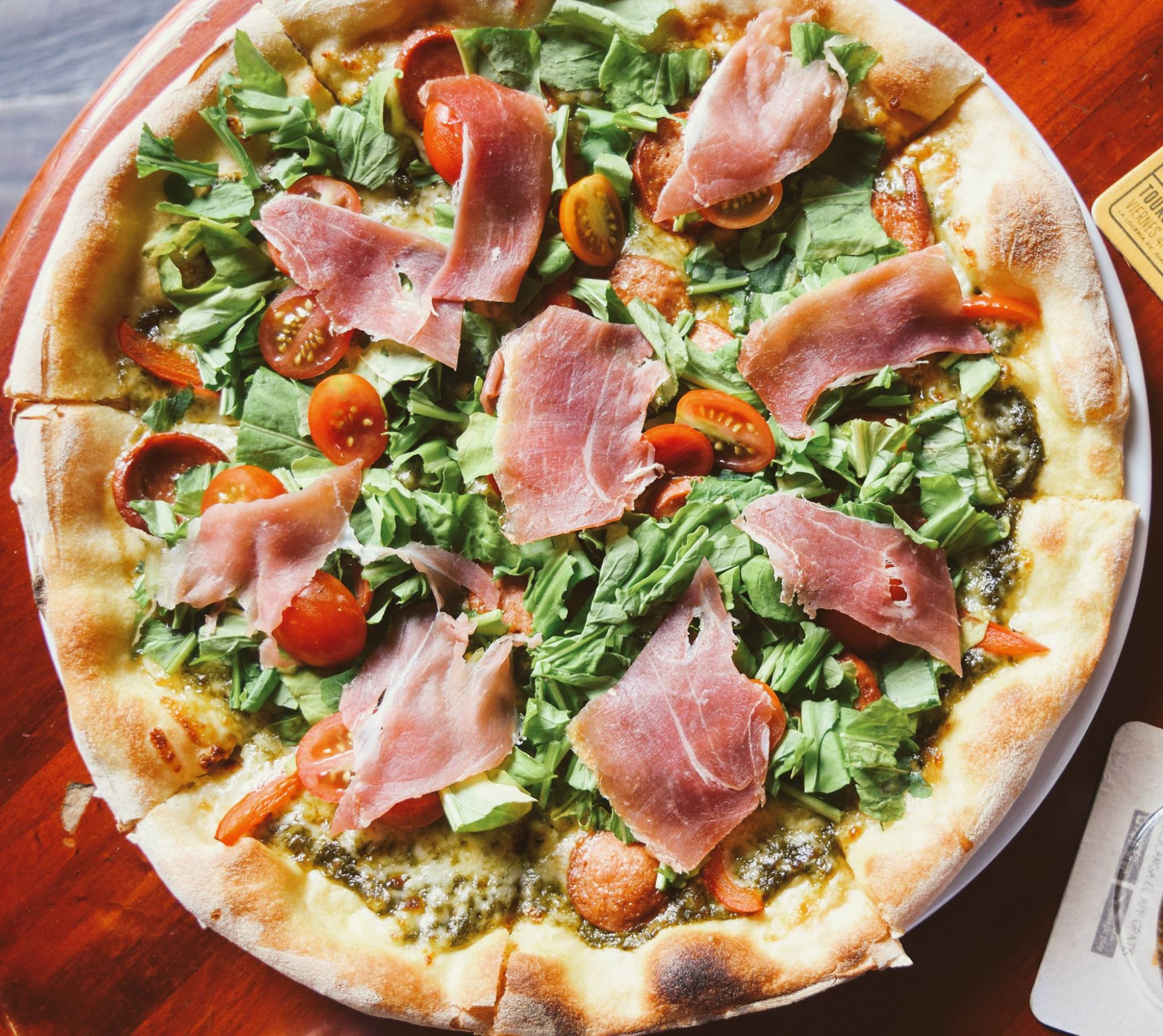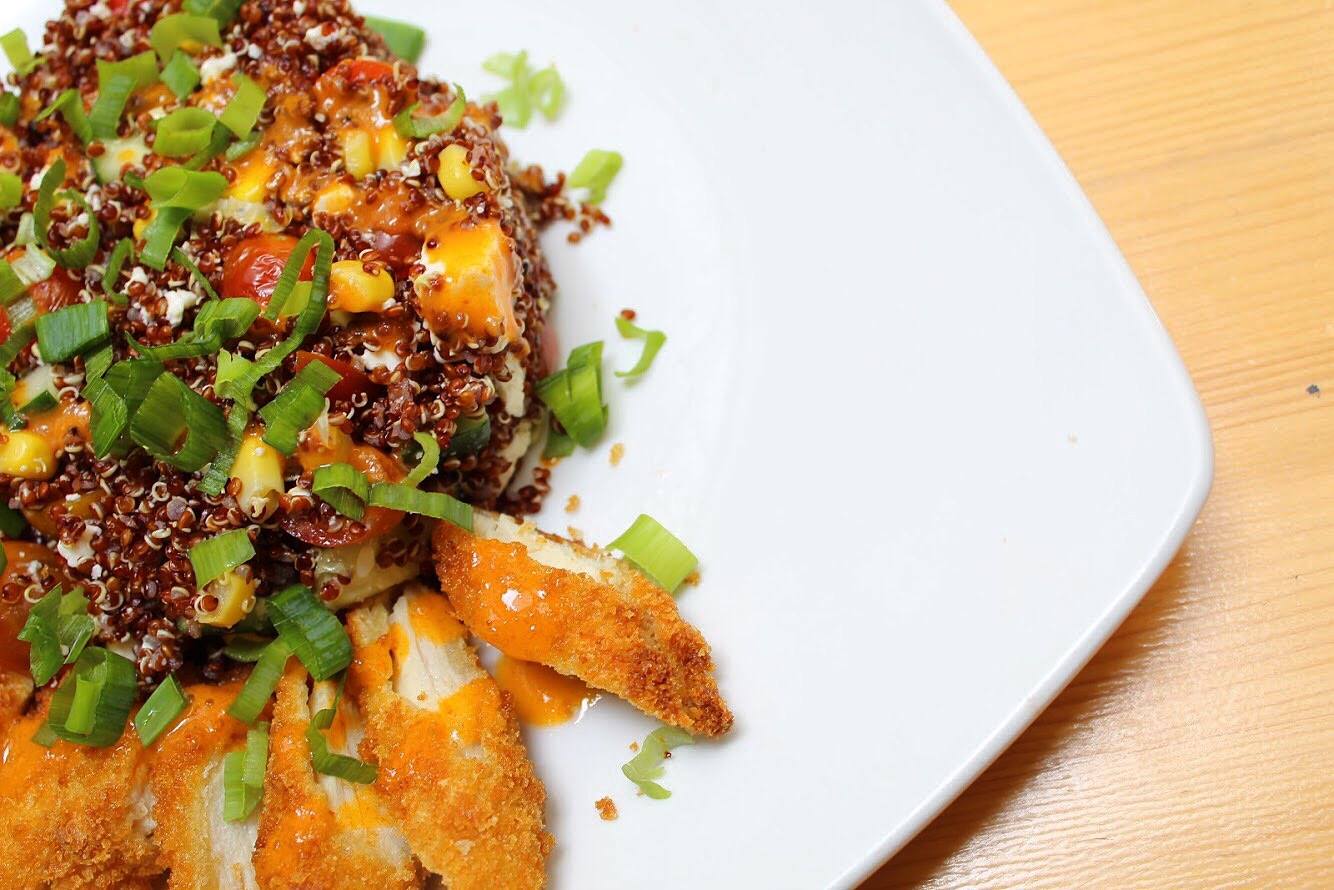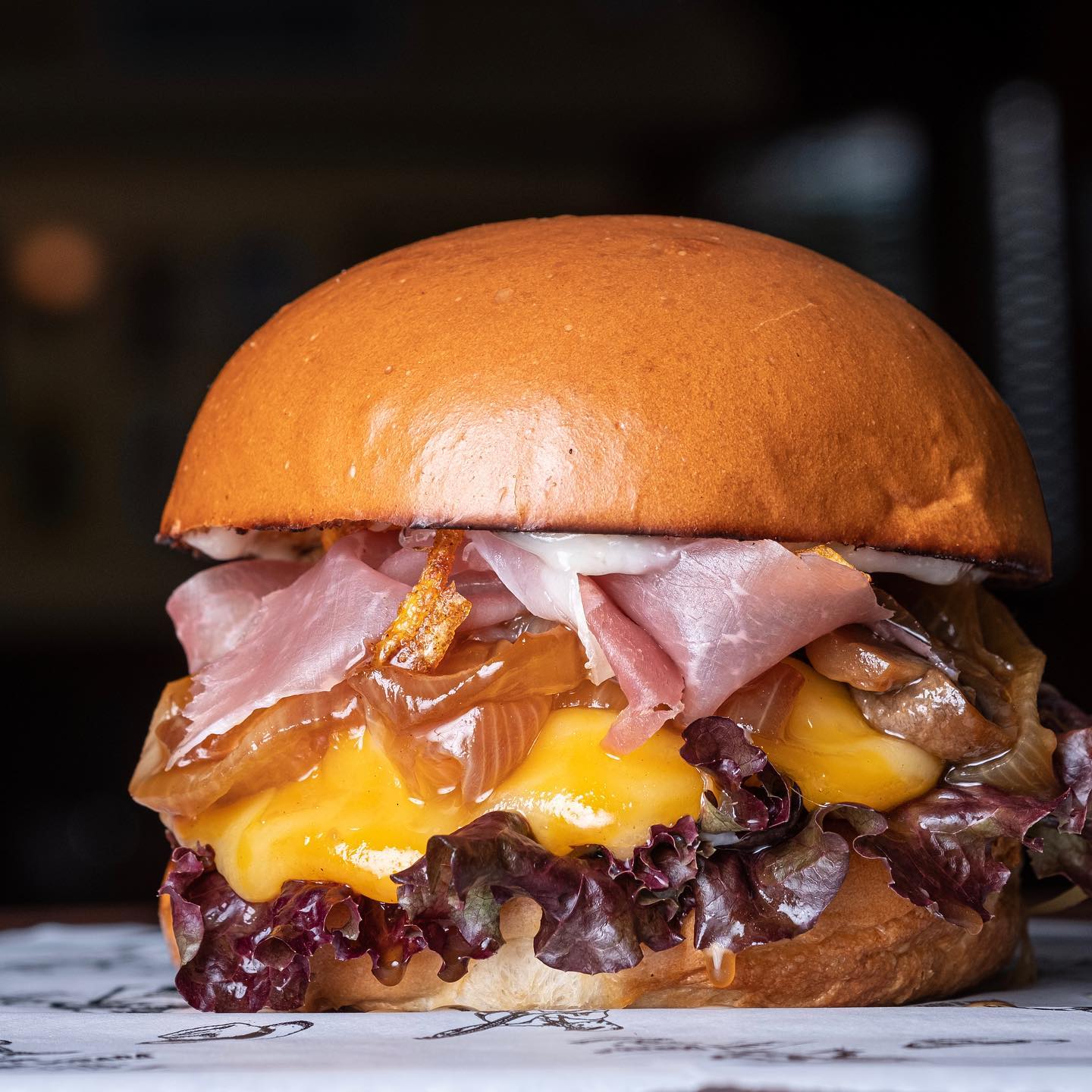 La Rana Dorada Beer
This group owns BBC (Bogota Brewing Company) in Colombia, which is the country's biggest craft brewery. Owner, Berny Silberwasser, started La Rana Dorada with his childhood friend Jacky Yaffe. Brad Kraus was chosen as the master brewer. Their beer has won international awards in competitions such as "Copa Cervezas de America 2014" and "International Beer Cup" in Yokohama, Japan.
If you want to learn how to make beer, you can take a beer tour to the brewery located in La Loceria. Tours are done on Fridays at 4 and 6 p.m. and Saturdays at noon, 2 and 4 p.m.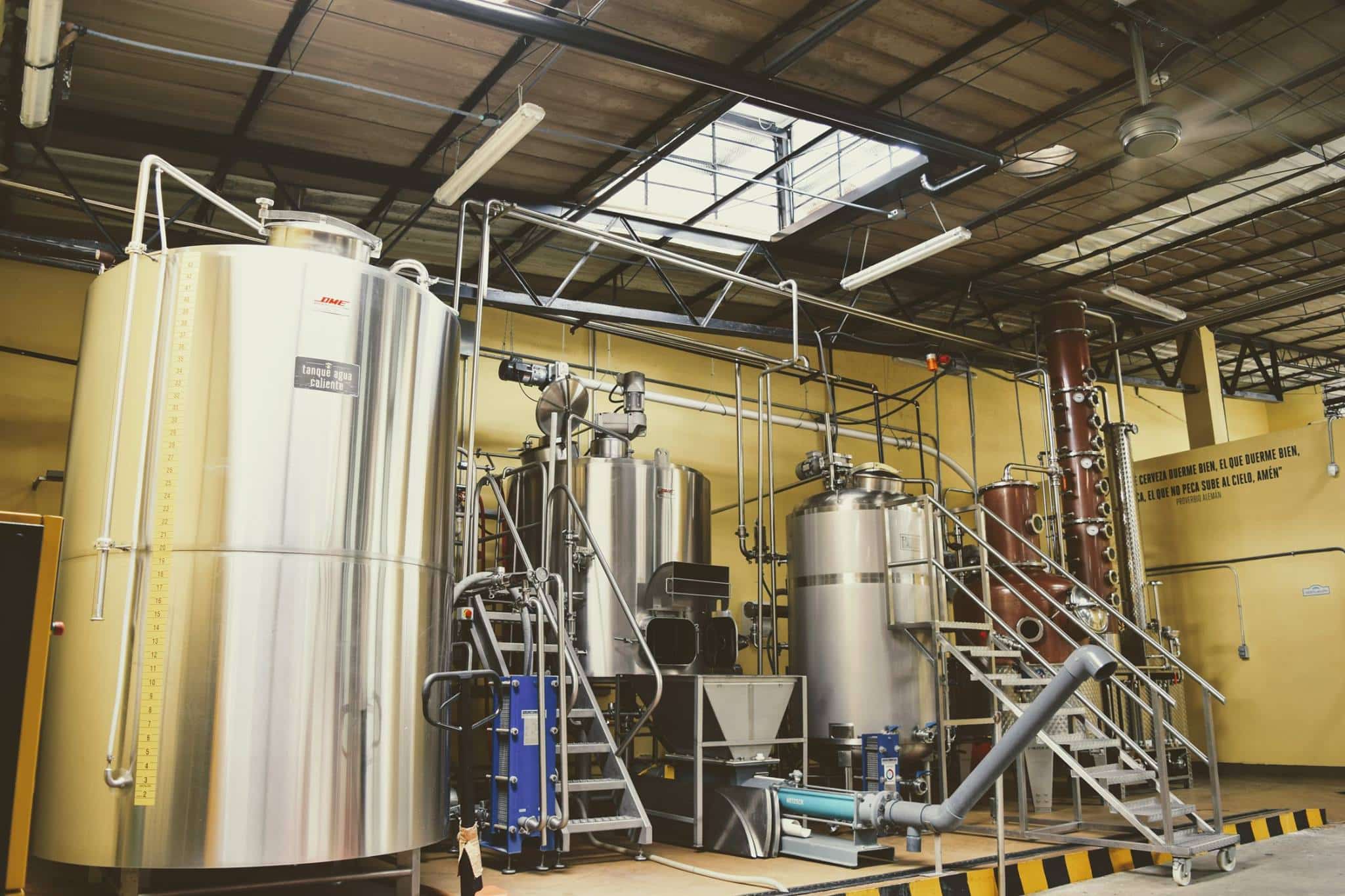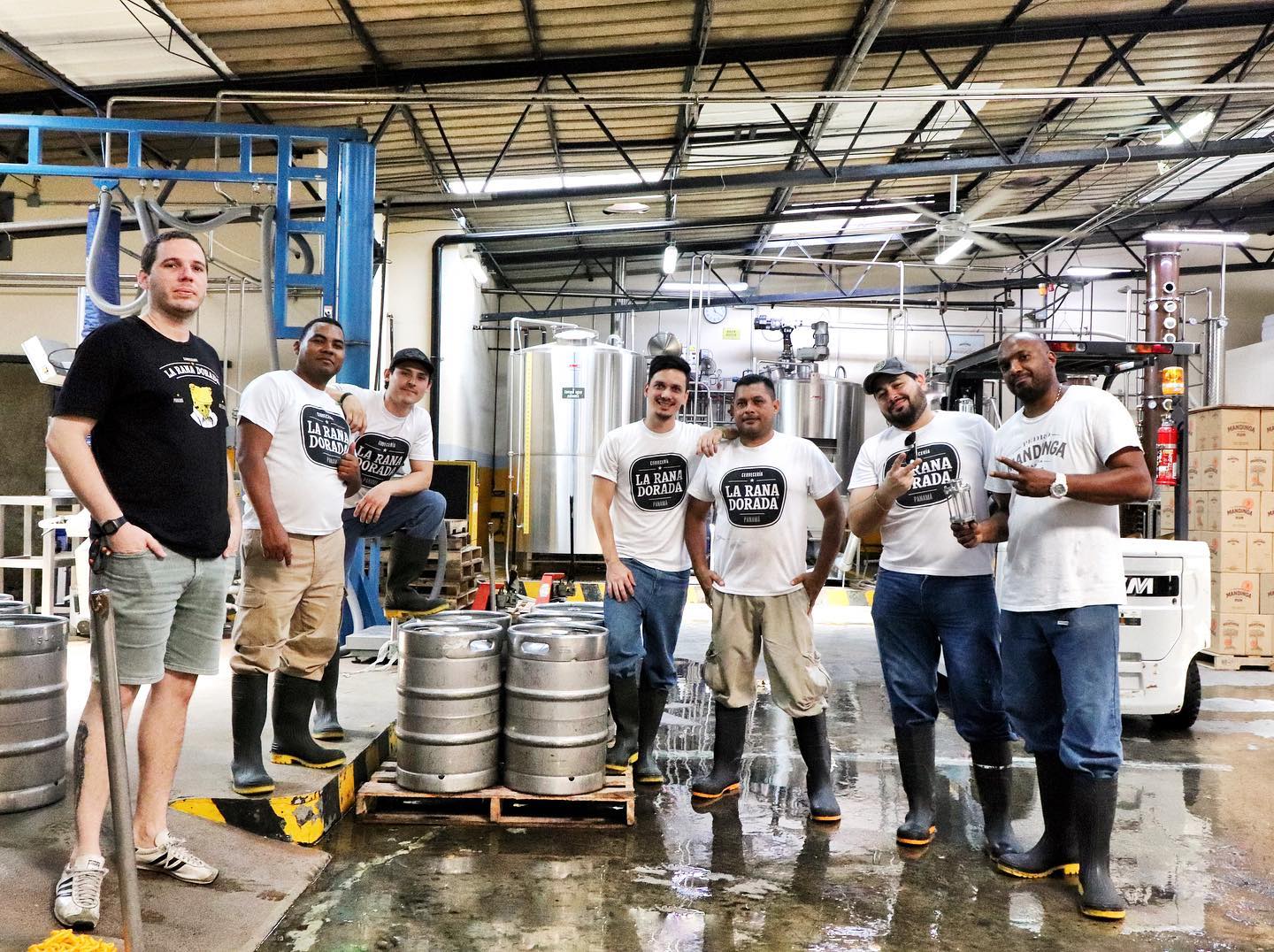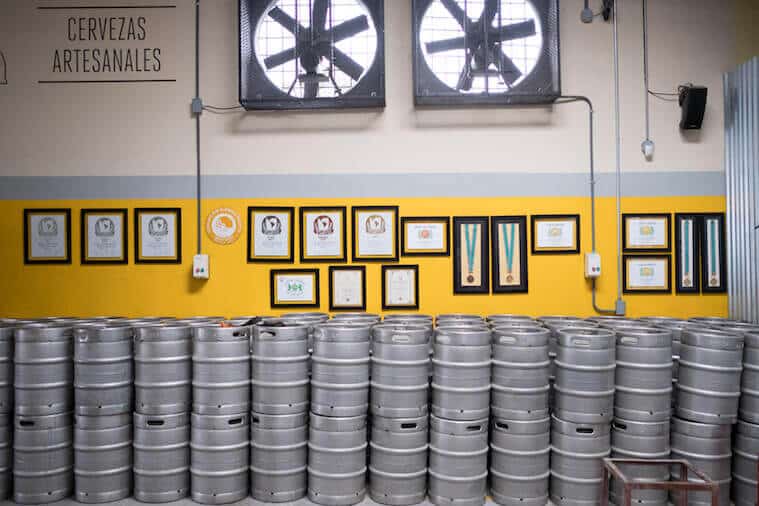 Pass by La Rana Dorada bar in Casco Viejo from 1 to 6 p.m. (until 7 p.m. if you pay with MasterCard) to enjoy its happy hour of two for one draft beers. If you are unsure of what beer to order you can ask for a taster floater which is brought free of charge. A yellow boat carries all the types of beer served so guests can try. Seasonal specials are usually available and they do collaborations with other microbreweries.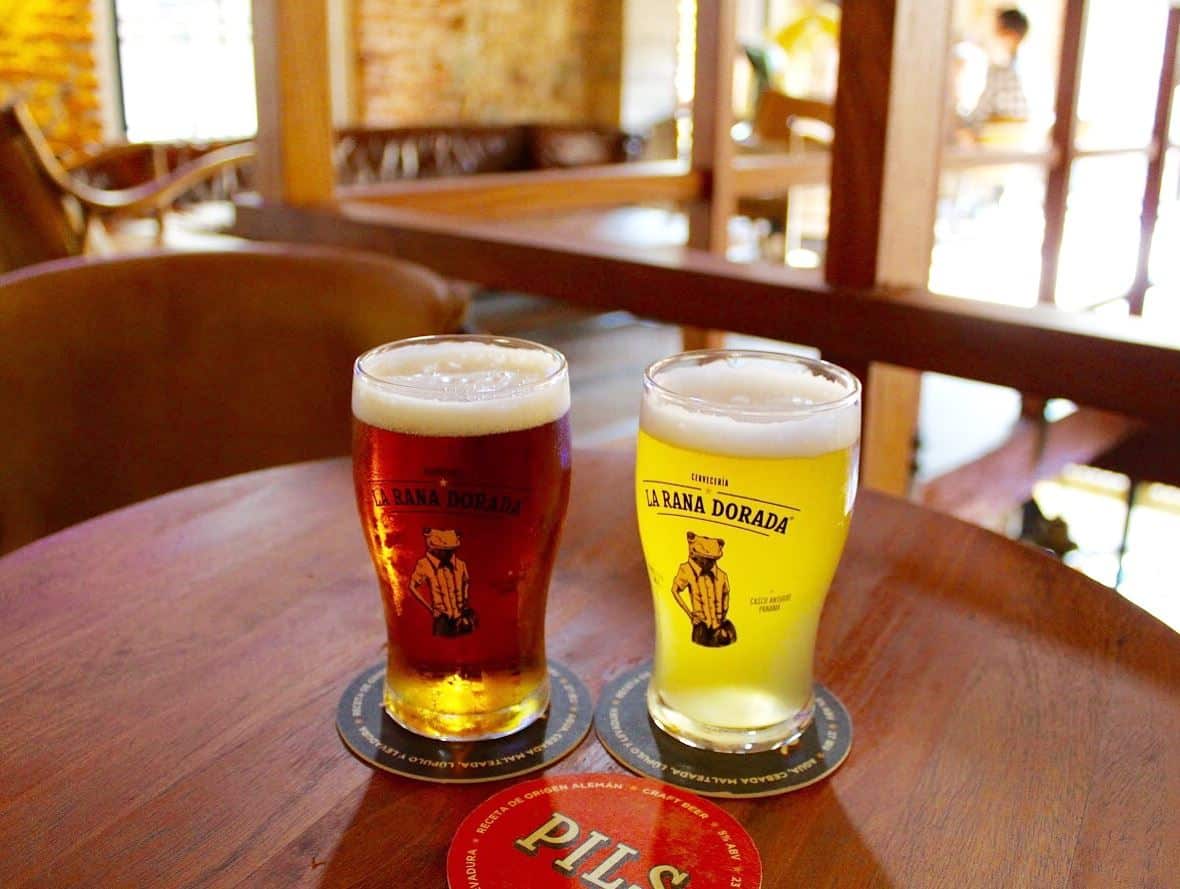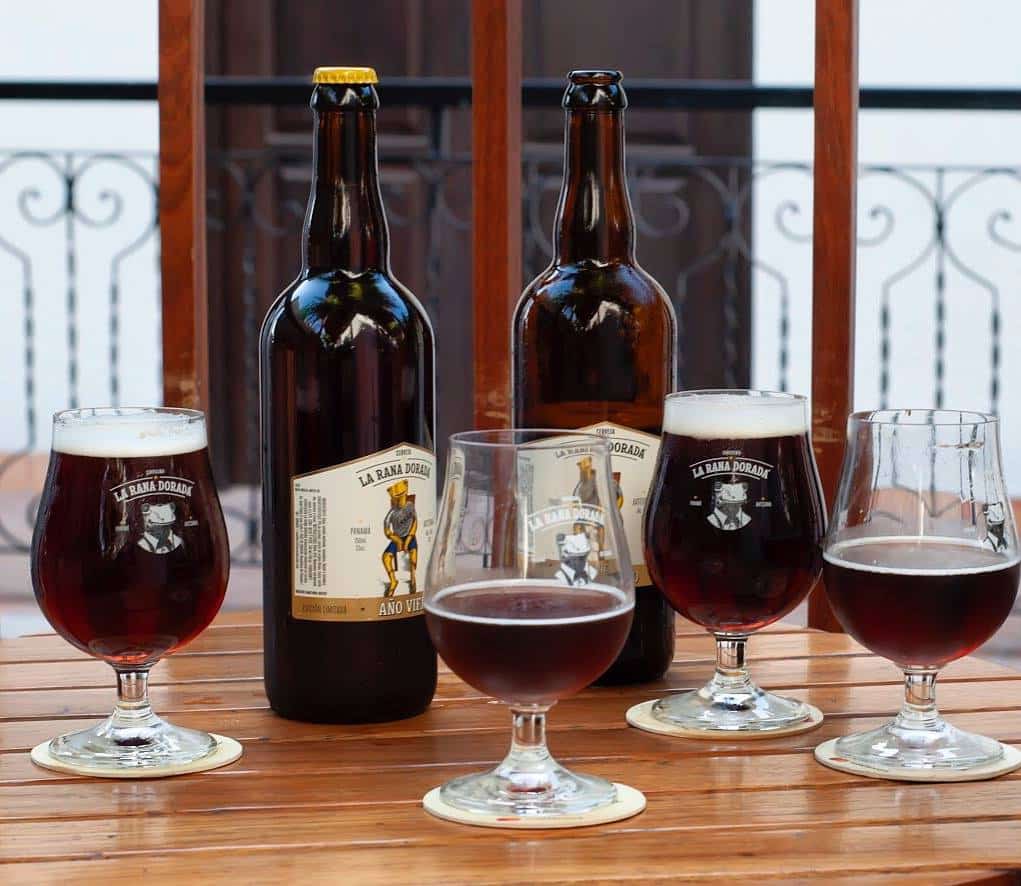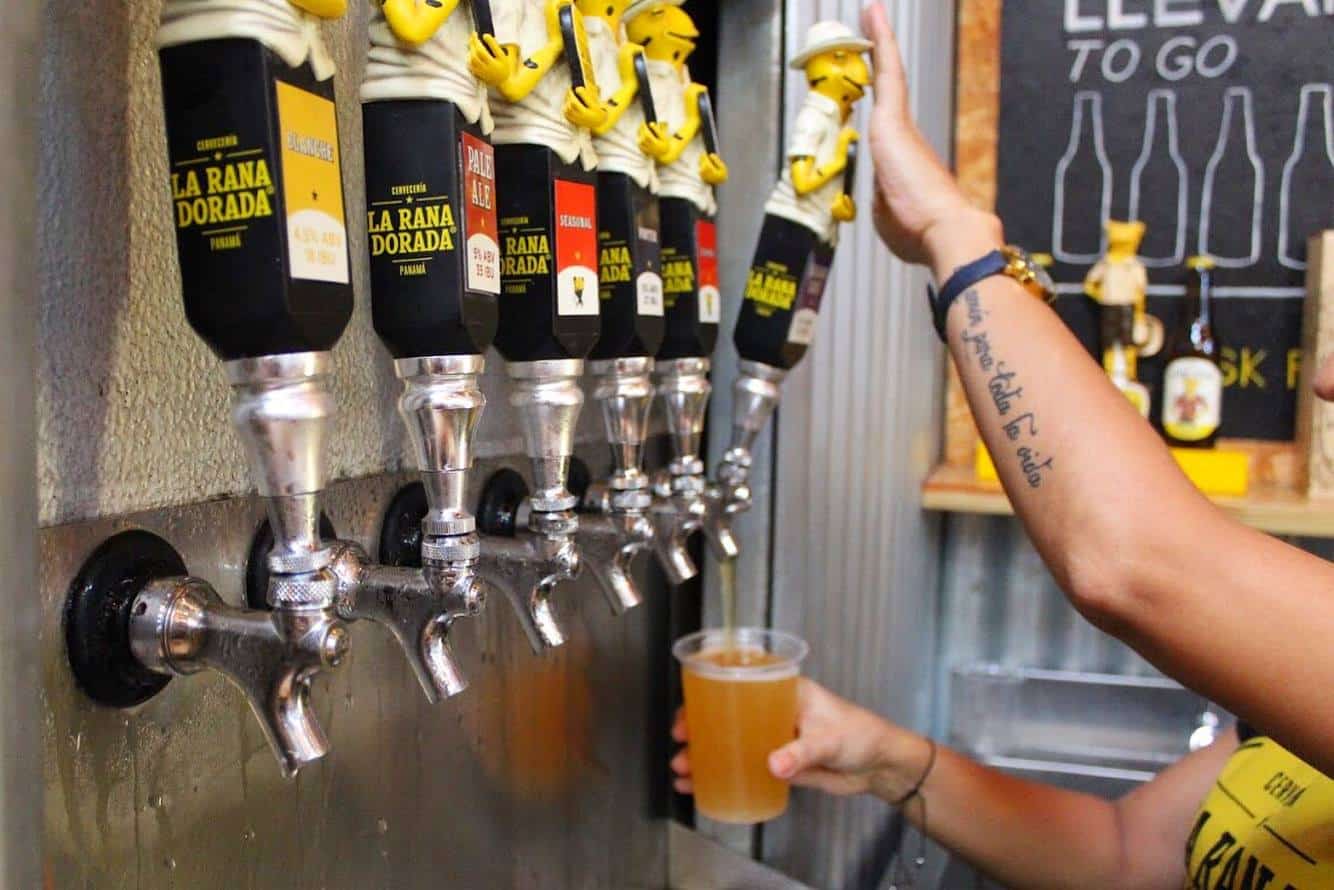 There are the beers that are always available:
Porter: (5% ABV and 27 IBU) black ruby colored beer done in an English style ale with a strong taste of toasted and chocolate, smells like coffee.
Pils: (5% ABV and 23 IBU) light blond colored beer, lager style, with bitter and malty flavors, herbal and floral notes.
Pale Ale: (5.3% ABV and 35 IBU) red copper colored beer with caramel, fruits and hop flavor in an English style ale.
IPA: (6.5% ABV and 80 IBU) American style ale of amber color with caramel flavor, strong hop notes and fruity citrus smell.
Grand Cru: (7% ABV and 21 IBU) Belgian ale cloudy blonde beer, creamy with body, citrus flavor and light spice.
Blanche: (4.5% ABV and 18 IBU) Belgian ale cloudy blonde beer, with a soft citrus flavor.