Calicanto Trattoria is a small Italian trattoria which is an Italian restaurant that is less formal than a ristorante, but more formal than an osteria. Italian terms aside, this small and cozy restaurant has a family atmosphere making it an ideal place to eat in the old quarter of Panama. This restaurant is located about a block from Plaza Herrera on a corner of Calle 8 in a building called Casa Neuman which is painted pink. The new Hotel La Compañia (make a booking in Hotel La Compañia, In The Unbound Collection By Hyatt) is across the street.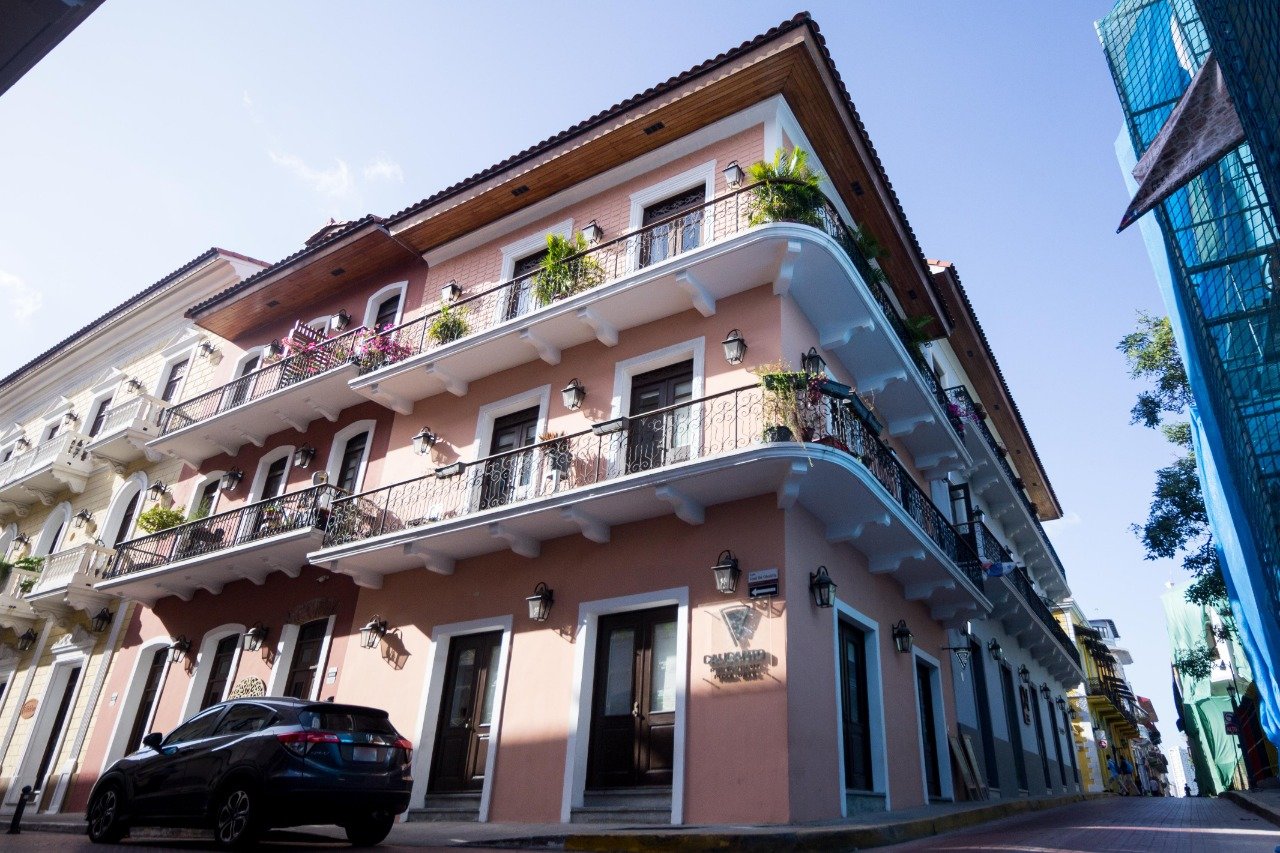 The word calicanto is quintessentially Casco since it means walls made from stone. Masonry work is made with uncut stones, while in calicanto the stones are joined with mortar. Many buildings in Casco Viejo were done in this style, so it seems to be a suitable name for this Italian restaurant in Panama.
Calicanto Trattoria is open for lunch and dinner from Wednesday to Monday, meaning it closes on Tuesday. Its opening schedule is from noon to 9 p.m.  Reservations are recommended since it is a small establishment, only six tables, especially for dinner on weekends. They also do pickup for those who want to get a pizza or a meal to go. Prices are generally affordable, especially for Casco Viejo.
Calicanto Trattoria is also an owner operated and served establishment, which is great for those who like to support small and local businesses. Chef Tomás Morales will be happy to provide you with recommendations from his menu. Service is usually good, but make sure you are not in a rush since it may be a bit slow sometimes.
Pizza, Pasta and more in Calicanto Trattoria
Pizza lovers will enjoy dining in Calicanto Trattoria. This restaurant in Casco Viejo has two sizes of pizza. The crust is both crispy and chewy according to diners. They have a wood oven where they bake the pizza. Pizza Bisacquino is made from aged dough, with funghi sauce, mozzarella cheese, homemade Sicilian chorizo, topped with cherry tomatoes, red onion with sweet rosemary reduction and Parmesan flakes. Another option to try is the Capresa pizza with sweet tomatoes and pesto. Signature pizza is the Calicanto which resembles a burrata salad that you pull apart with stuffed pizza portions.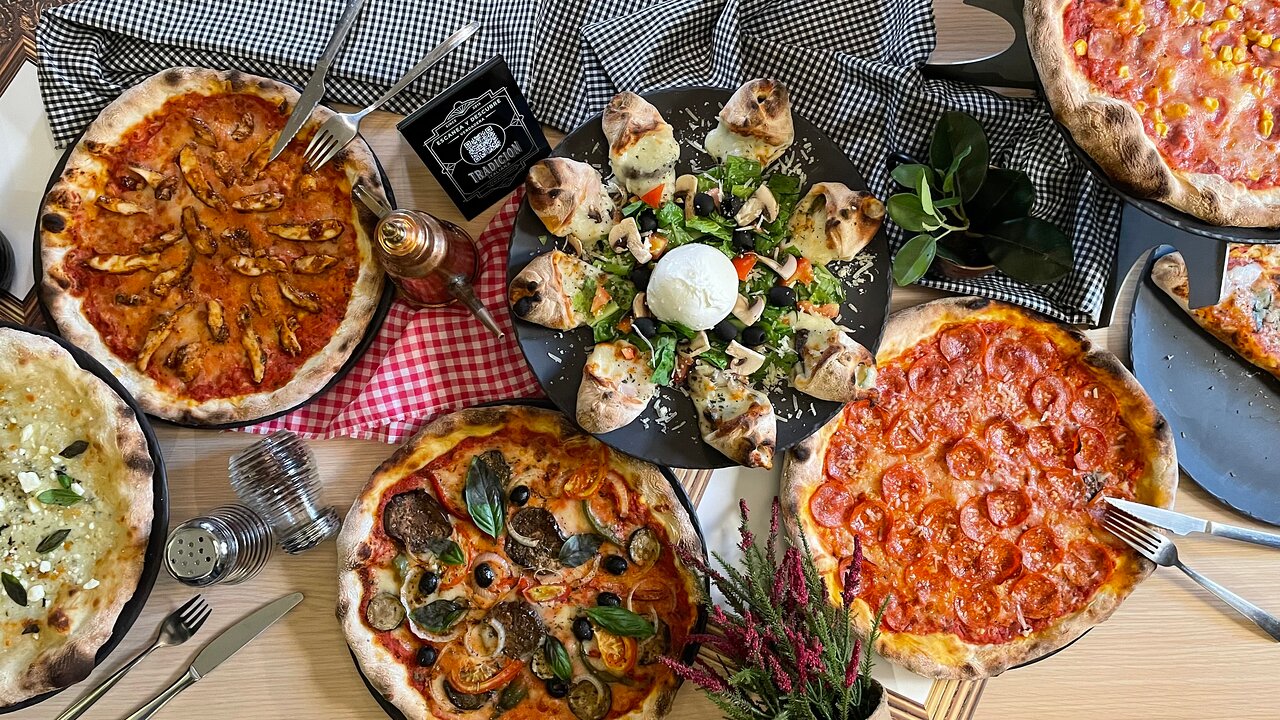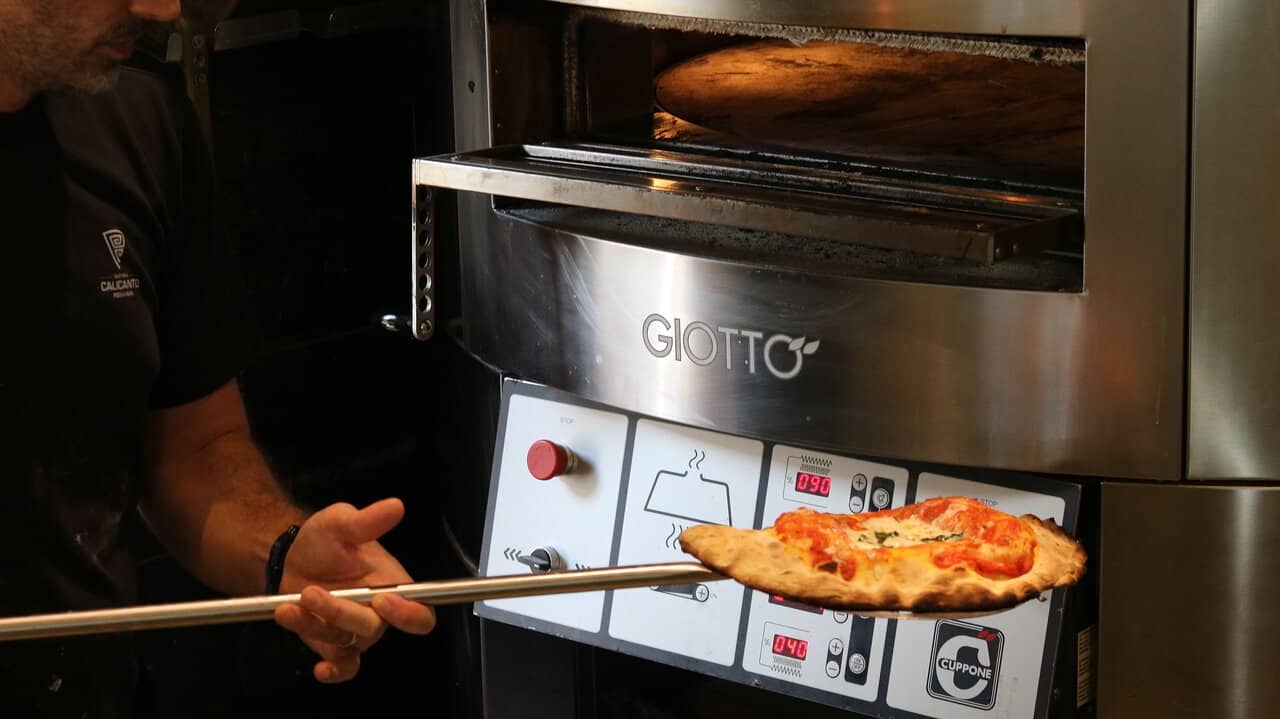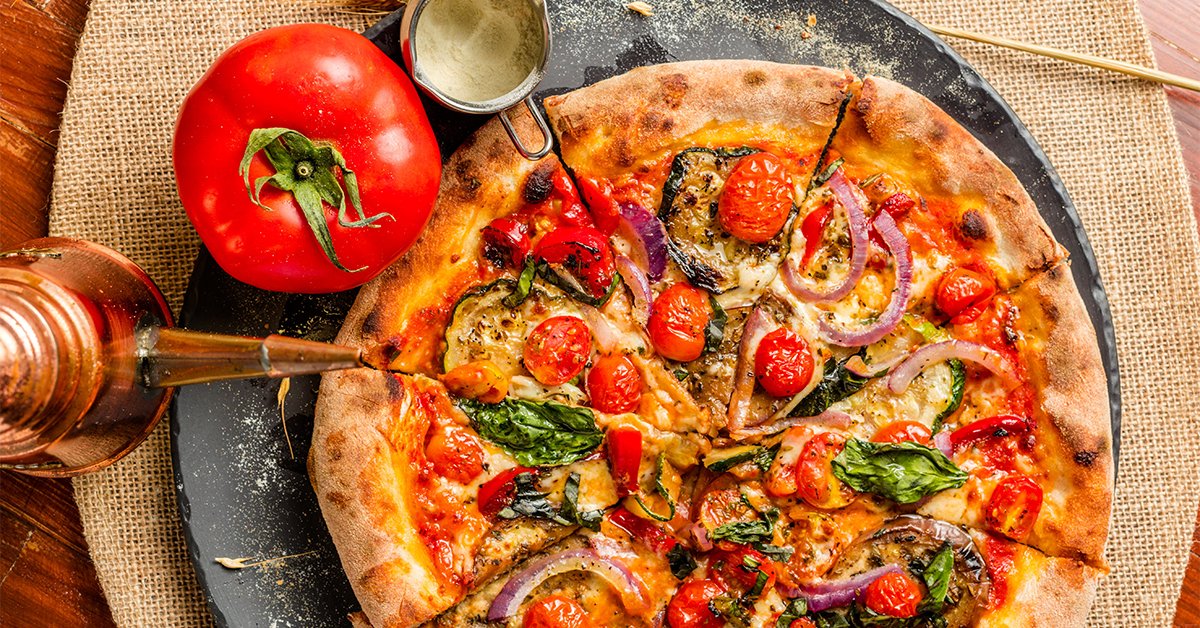 This trattoria also has pasta dishes including a few options of gnocchi with creamy mushroom sauce or with cream, prosciutto, parmesan flakes and arugula. Try one of the classic Italian pastas such as pasta carbonara, spaghetti all'amatriciana, spaghetti Alfredo with shrimp, lasagna, or spaghetti frutti di mare. They also have some vegetarian options including pizza and eggplant lasagna, as well as several salad options.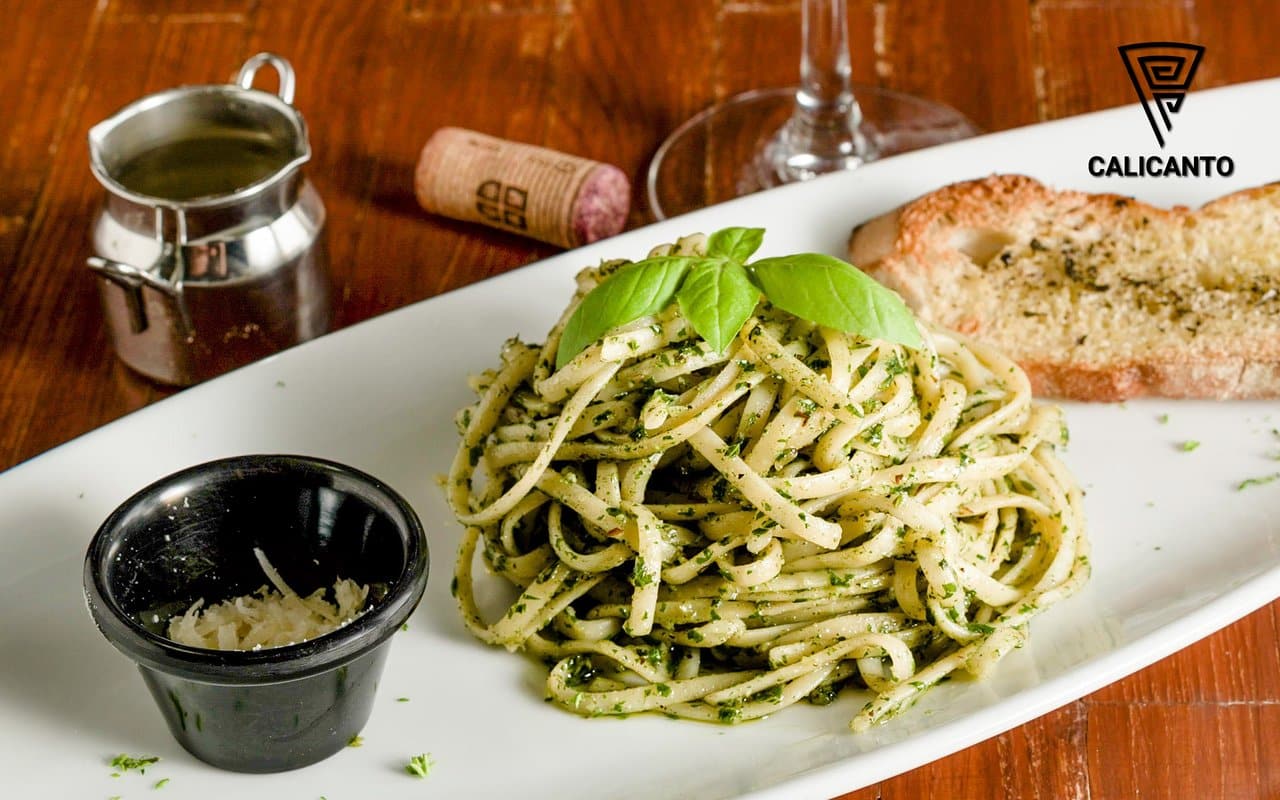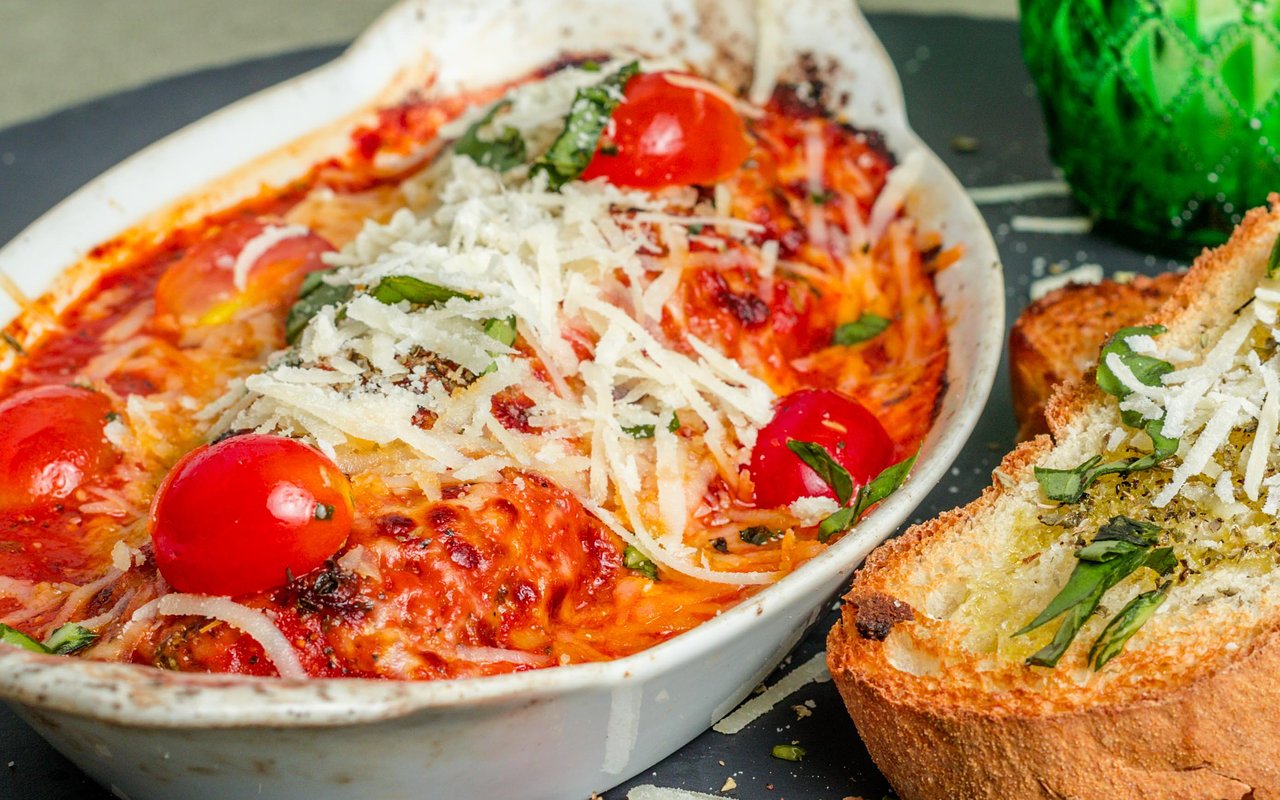 Menu also has some options that do not include pizza or pasta such as garlic sea bass or salmon. Some of the appetizer recommendations include the arancini bolognese with mozzarella and the beef carpaccio. Finish your meal with a dessert such as tiramisu, panna cotta, brownie with ice cream or lemon pie.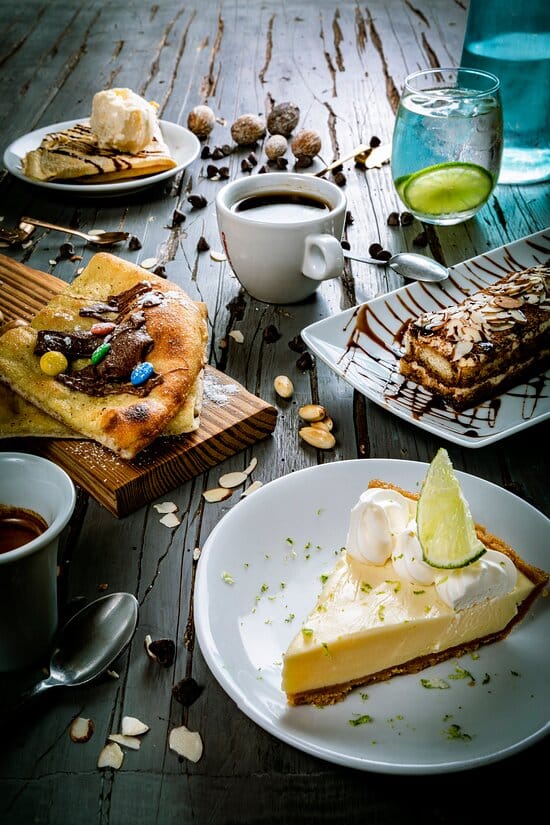 There are many drink options including an extensive wine list that can pair well with your favorite Italian dish. They also have many cocktail options including the famous and refreshing Aperol Spritz Stop by during the afternoon for a cafe Latte. Calicanto Trattoria also serves fresh fruit juices.