Cafe Unido Casco Viejo started with a small cafeteria place adjacent to the restaurant of the American Trade Hotel. This cozy spot still keeps being a coffee shop in Casco Viejo, however as time passed the now International coffee chain decided to move to a bigger locale on the side of this luxurious hotel in Casco Viejo. You can find this two story coffee shop on the corner of Avenida B and Avenida Central, just before the Our Lady of Mercy Church.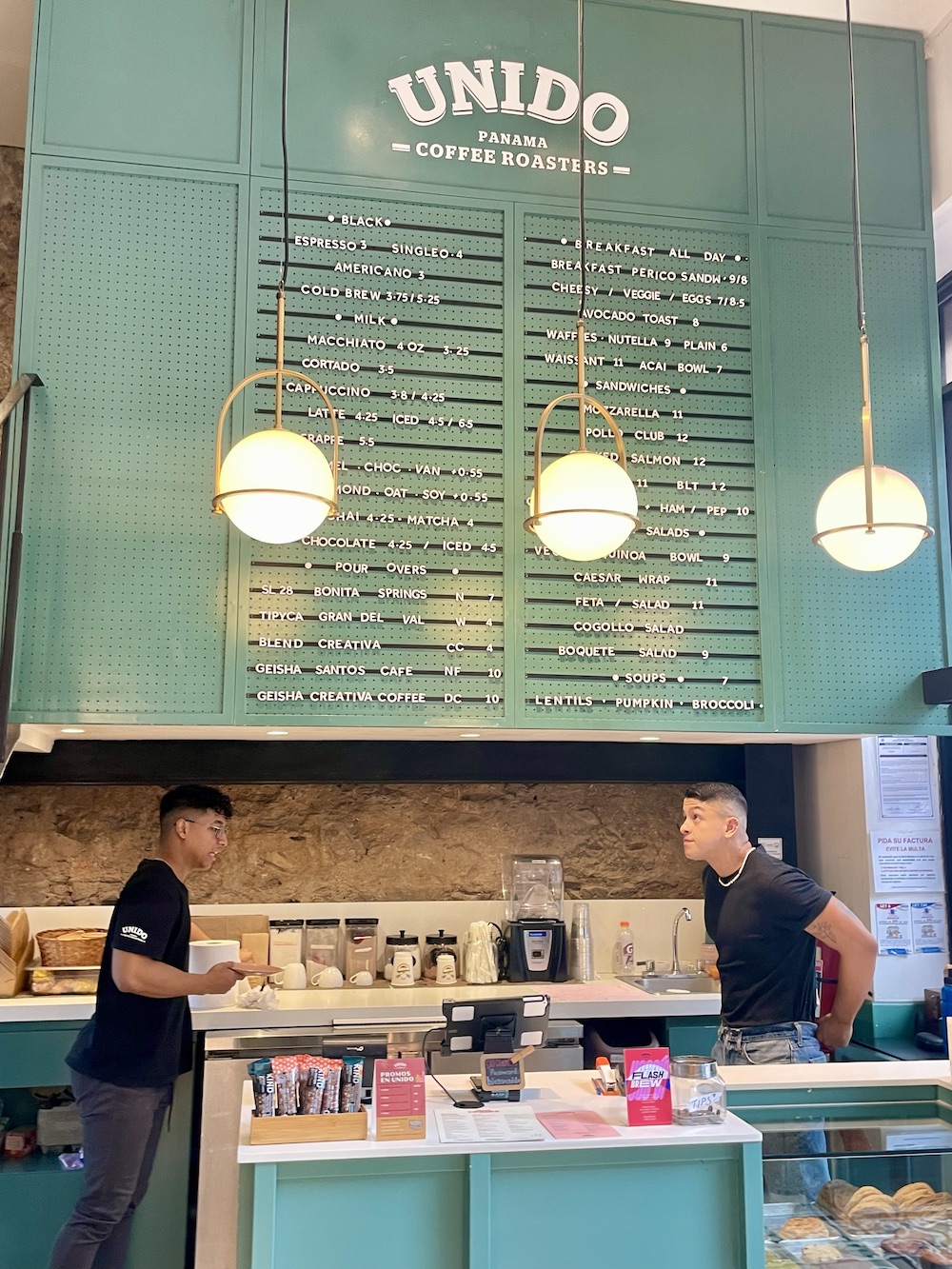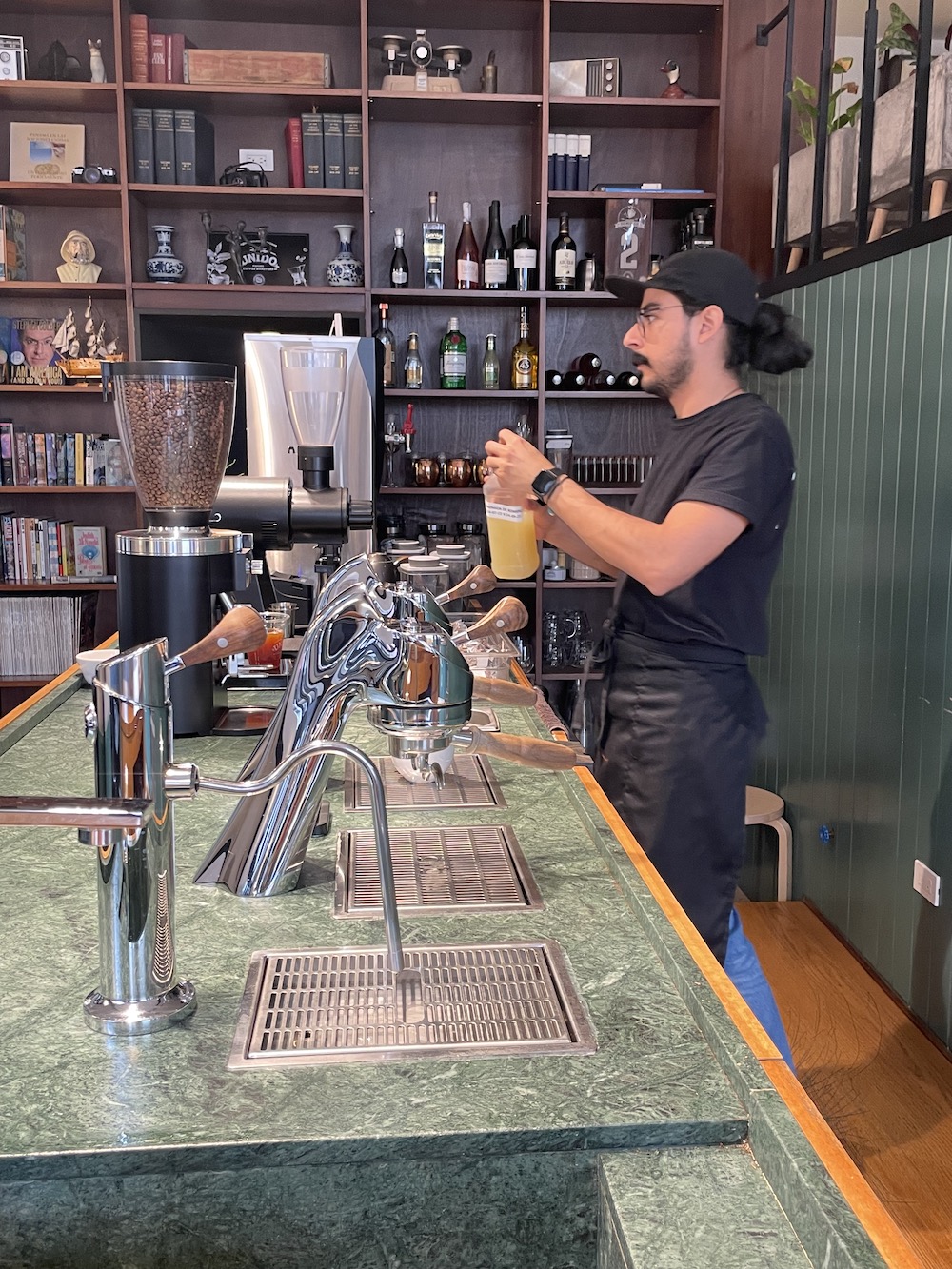 I love that Cafe Unido Casco Viejo opens at 7 a.m. It is quite hard to find anything open in the colonial neighborhood of Panama City that early. There are barely any people or cars passing on the streets. Sometimes I have early morning tours and clients want a coffee and a snack to go. This is the perfect place for them to get something quick. Expect to see people walking in and out throughout the day, as this place stays open until 7 p.m. It has a reduced schedule from 8 a.m. to 5 p.m. on Sundays.
This coffee shop now stays open until 10 p.m. on Thursdays, Fridays and Saturdays with a new snack menu. Beer, natural wine and Arsenal cocktails will be served. Try the Catuai Megroni or the Geisha Martini. Lights will dim and the music will go up making Cafe Unido Casco Viejo the perfect after work place.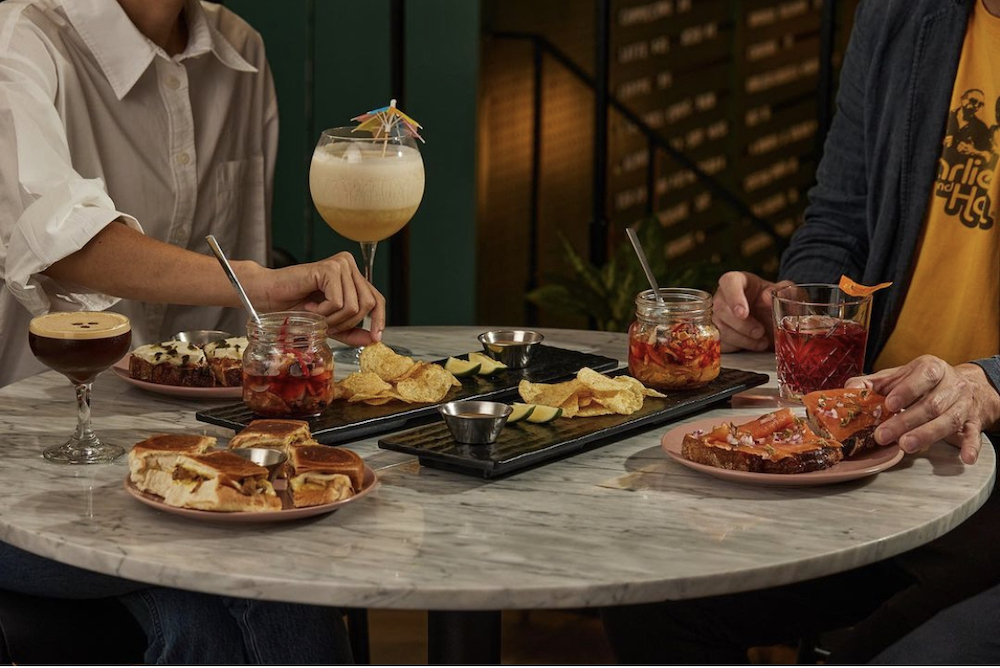 Those who need a place to work can go to Cafe Unido Casco Viejo since it has a working area on the top floor which is set up in a loft style. It even has a little private room for meetings.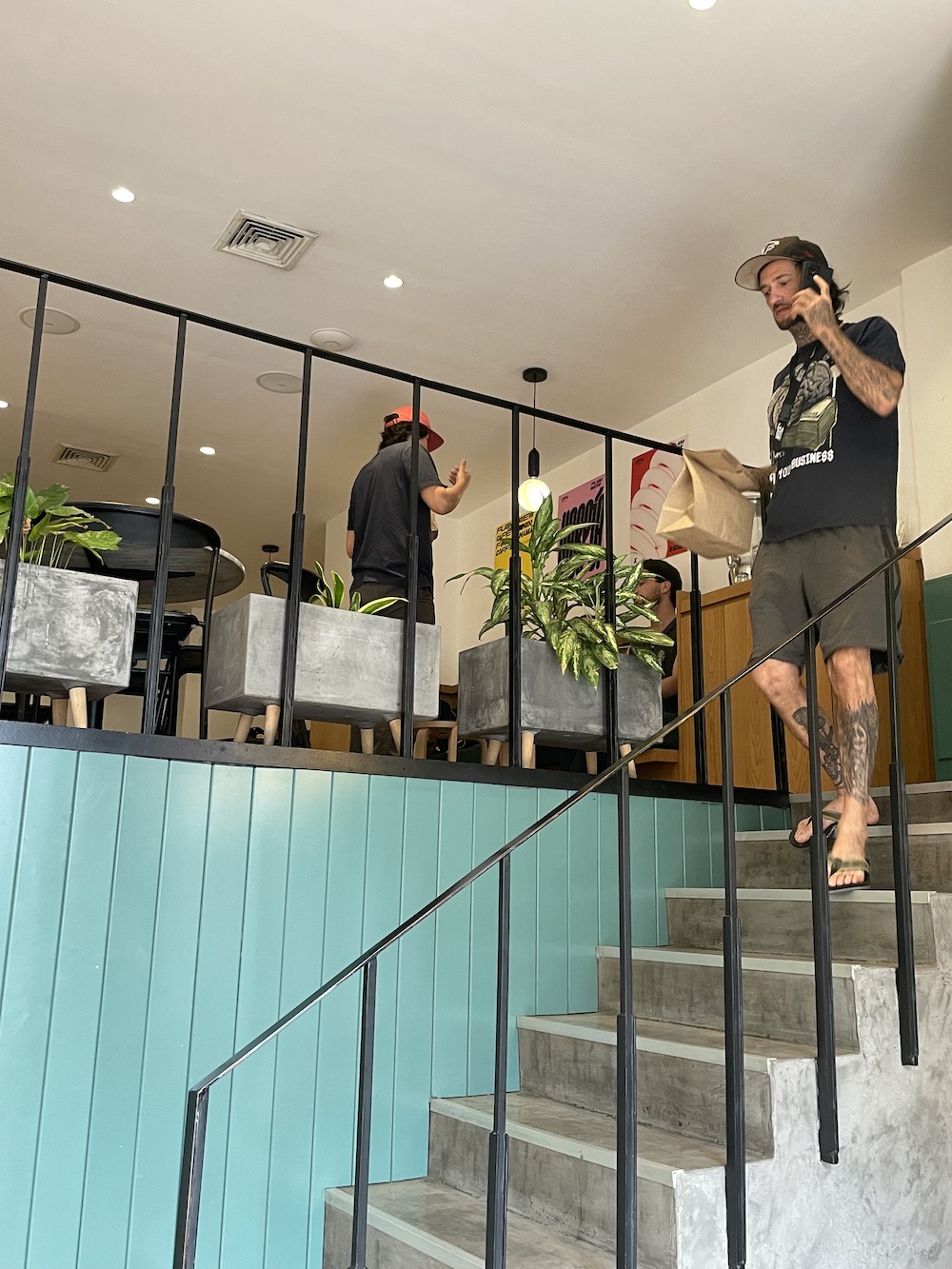 What to Order in Cafe Unido Casco Viejo?
I am a big fan of the rosemary cold brew which has lemonade. It is a very tasty and unique mixture. Coffee drinkers can have all the classic forms of coffee preparation including expresso, americano, cortado, macchiato, capuchin, cold brew and pour over. There are also frappes for those who prefer sweeter coffee mixes. Flavors include chocolate, white chocolate, vanilla and caramel. Cafe Unido Casco Viejo has traditional cow milk, as well as soy, almond and lactose-free milk.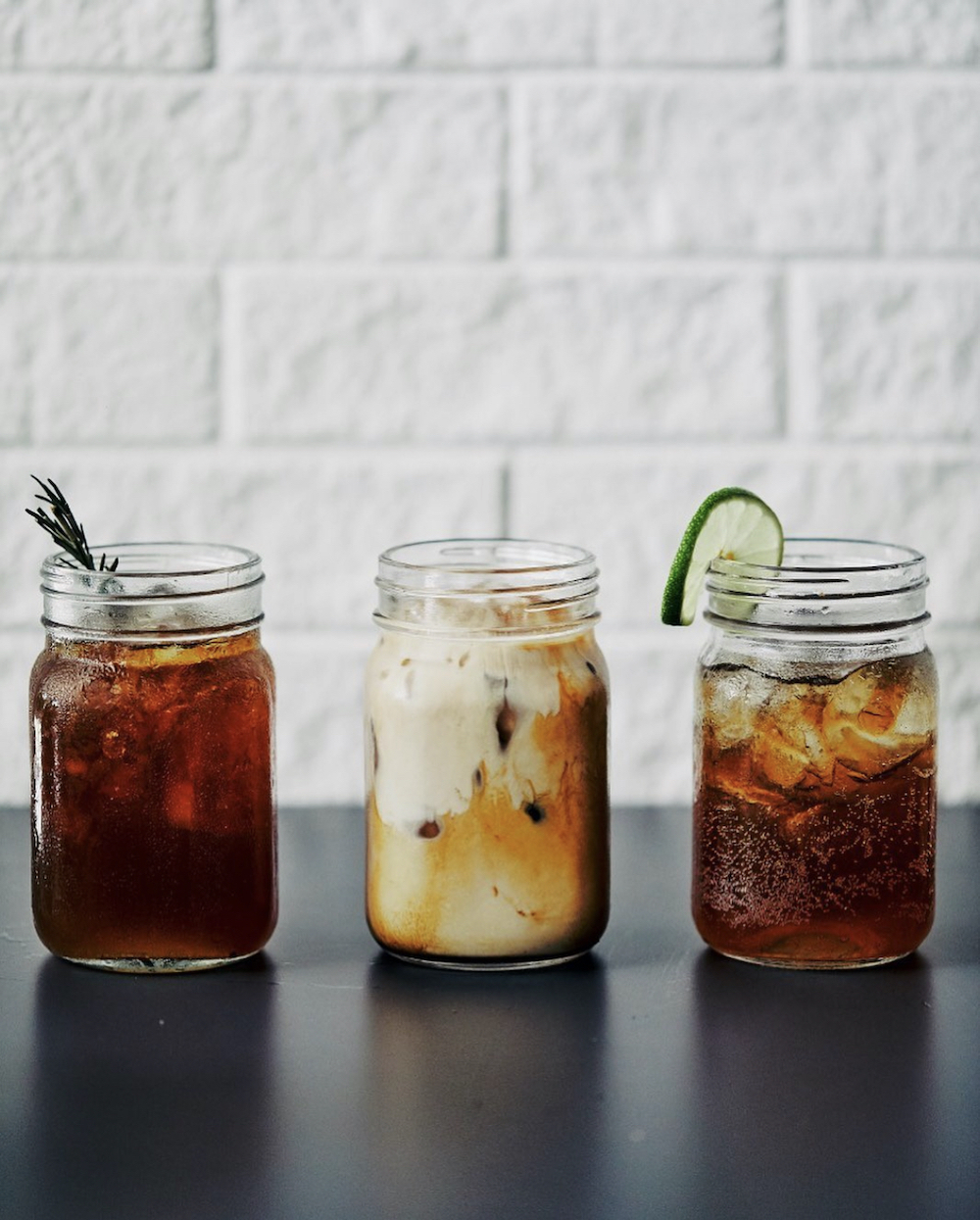 It is possible to try the famous Geisha coffee at Cafe Unido Casco Viejo. Sisu Coffee Studio is another place where you can try this coffee. I prefer coffee skin tea instead. Other tea options are chai, matcha and loose leaves such as peppermint, cranberry, rooibos with orange, green and black tea.
The counter displays some grab and go options which include sweet and savory pastries. As well as cheese, chicken, buffalo chicken or guayaba cheese empanadas. This coffee shop in Panama City also has breakfast options such as the breakfast sandwich with fried egg, bacon, guacamole and cheese. The perico (parrot) sandwich is served on brioche bread with scrambled eggs, vegetables and cheese.
Other breakfast options at Cafe Unido Casco Viejo include the açaí bowl with homemade granola or the power oatmeal with banana, dates, chia and dark chocolate. Those who want a sweet breakfast can choose one of the waffle options which can include Nutella and strawberries. There is also a vegan French toast option with strawberries and bananas. Avocado toast with or without egg comes on sourdough bread. Veggie scramble eggs have kale, feta cheese and mushrooms. While the cheesy scramble has cheddar and mozzarella cheese.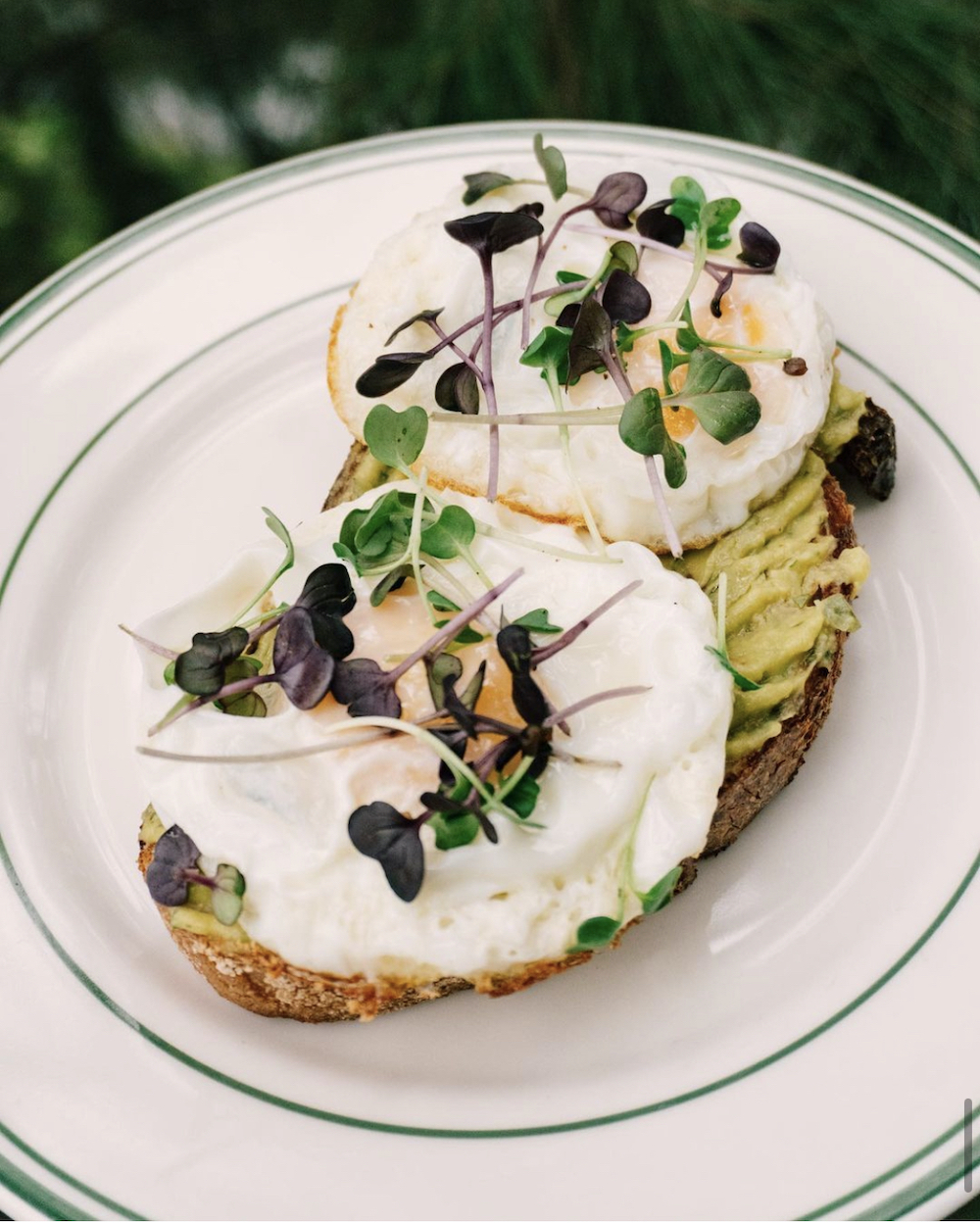 Those who arrive past breakfast can have one of the soup options which include lentil, pumpkin and broccoli cheese. There are a few salad options at Cafe Unido Casco Viejo which include the Boquete salad with strawberries, goat cheese, lettuce, cashew, roasted purpling and a coffee skin vinagreta. The feta salad has lettuce, tomato, cucumber, and purple onion. While the Cocollo salad has lettuce, arugula, and cherry tomato confit. There is also a veggie quinoa bowl with lentils, avocado, cherry tomatoes and the option to add goat cheese or chicken.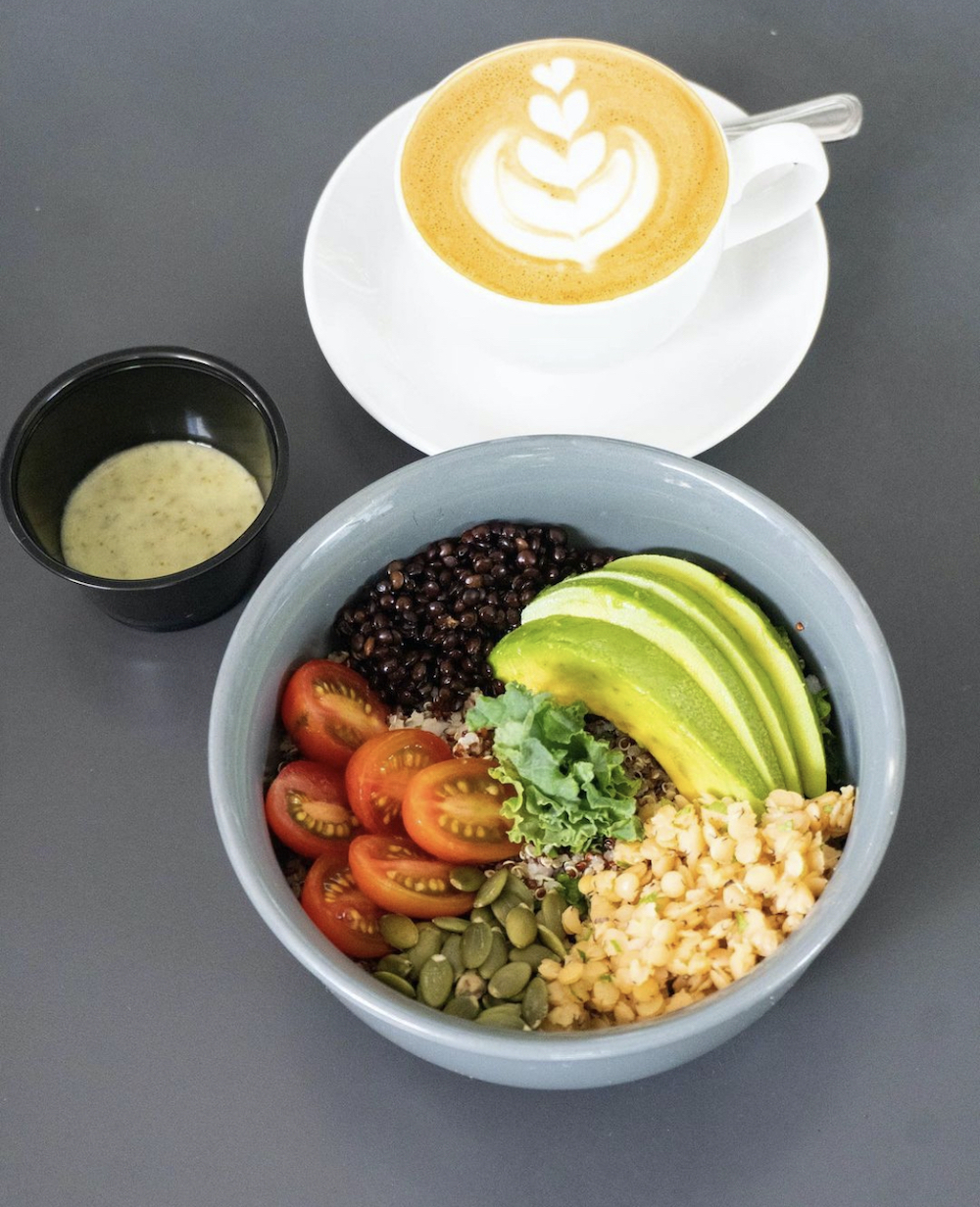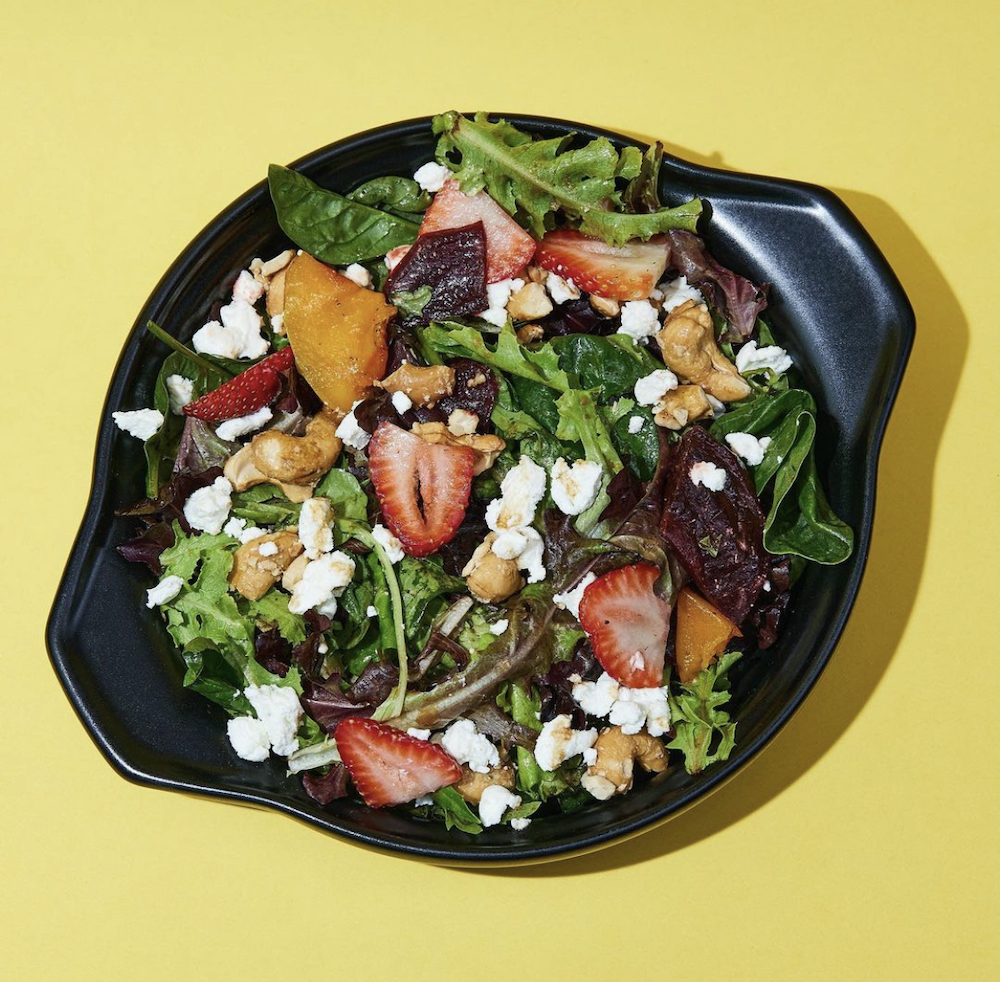 The menu at Cafe Unido Casco Viejo has several sandwich options including El Cubano which has pork roast, pickles, mustard and cheese. BLT has bacon, lettuce and tomato confit while the Pollo Club has chicken, chimichurri, bacon, tomato and kale. Get a plain grilled cheese sandwich or a variation with fresh mozzarella, tomato and basil. There is also a smoked salmon sandwich with arugula, tomato and cream cheese. Finally there are several croissant options and wraps.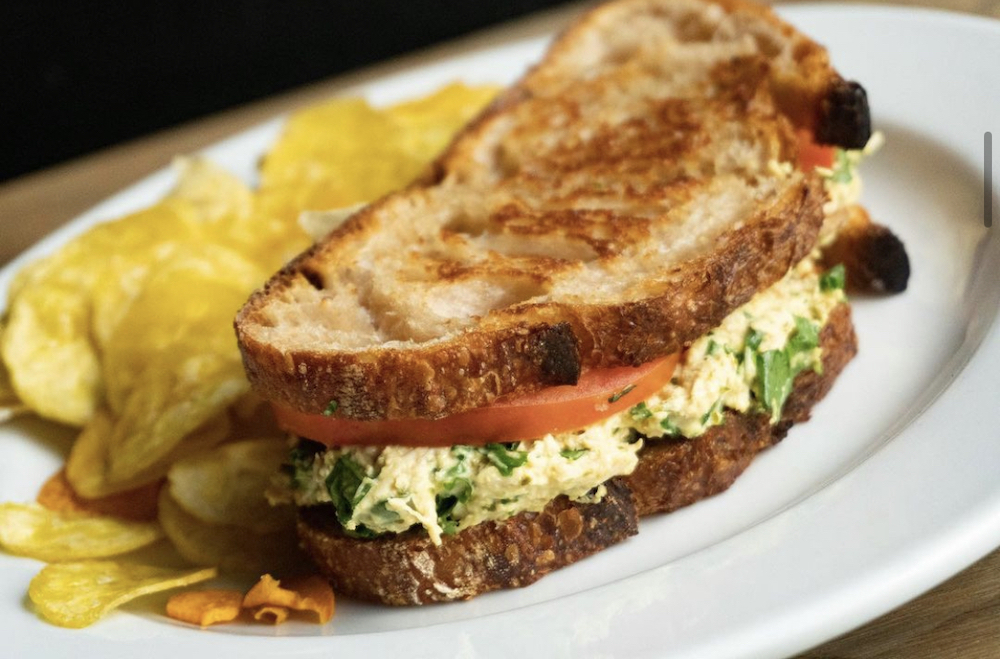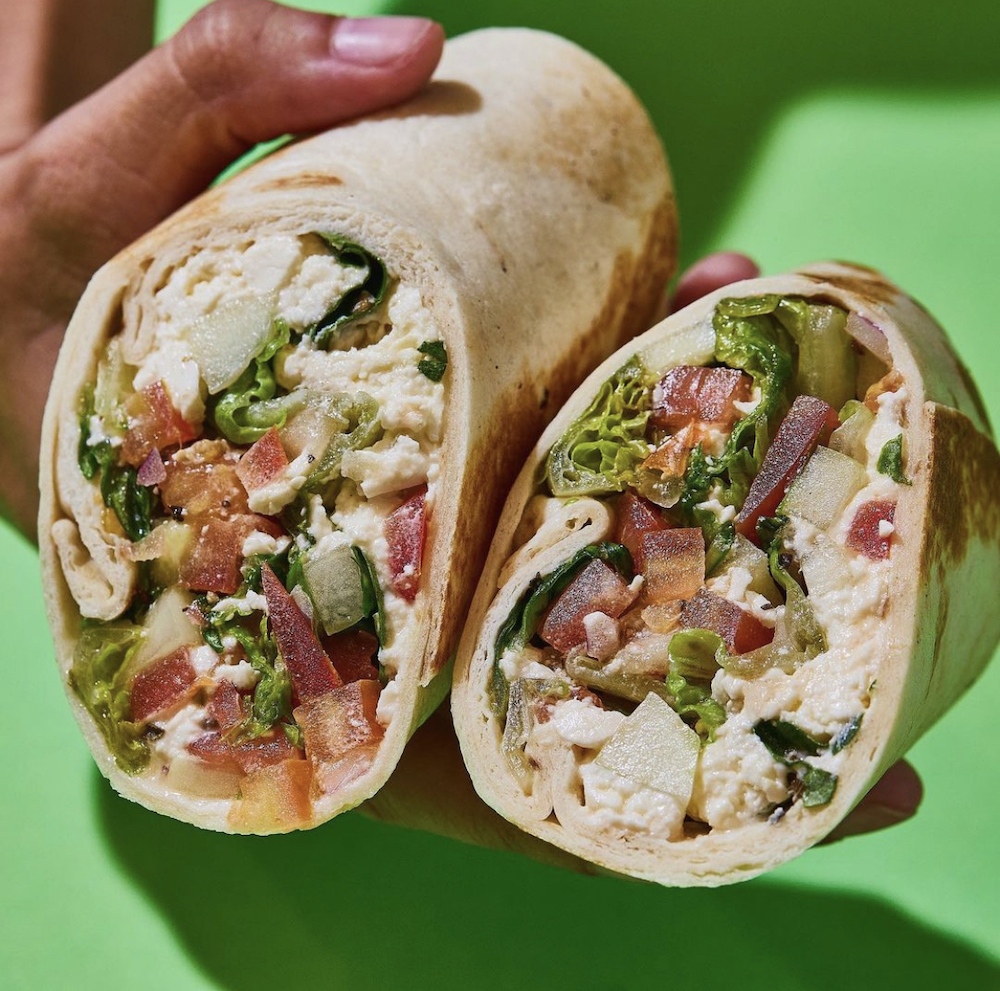 Famous chef Mario Castrellon is one of the founders of this Panamanian coffee chain and is the one who developed the menu. Please note that menus vary at each Cafe Unido location since the kitchens and the spaces also change.
History of Cafe Unido
Cafe Unido started in 2014 when three friends, Benito Bermudez, Feres Yebaile, and chef Mario Castrellon, came together to establish a specialty coffeehouse. They wanted to take coffee to the next level and teach Panamanians preparation methods which were still not used in the country. Panama has one of the best coffees in the world, but there was no place to try it within the country unless you went to the highlands in Chiriqui where it is mostly produced.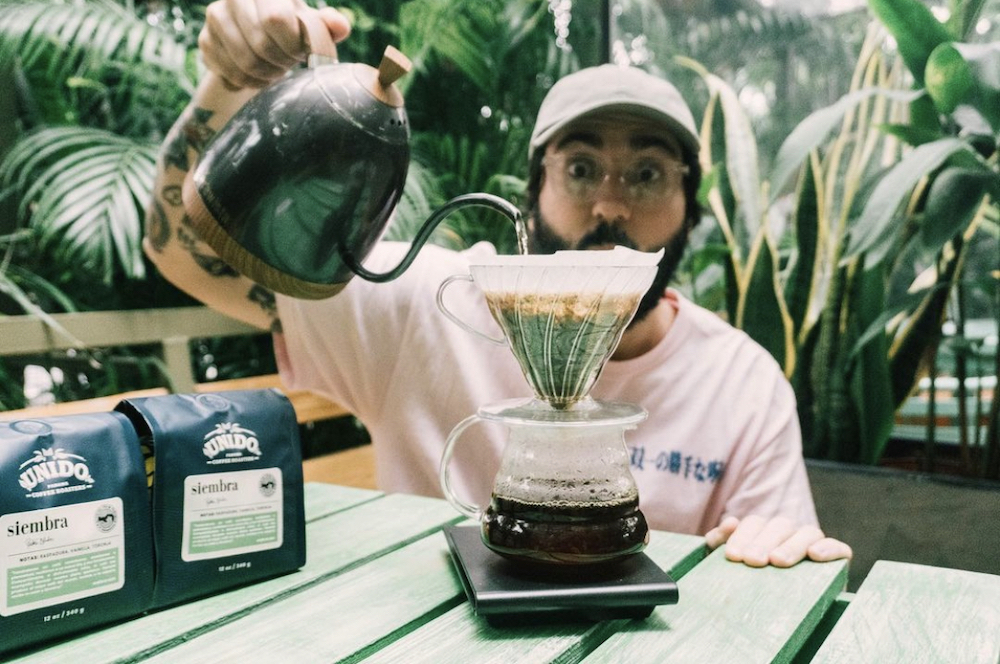 Cafe Unido Casco Viejo is the second store they opened. As of 2023, there are 10 Cafe Unido locations in Panama. Find this coffeeshop in Coco Del Mar, Centennial, Banistmo in Marbella, MMG Tower in Costa del Este, Via Argentina, Town Center and MultiPlaza Mall. There are also two locations outside of Panama City which are El Valle and Boquete. Each location varies with opening hours.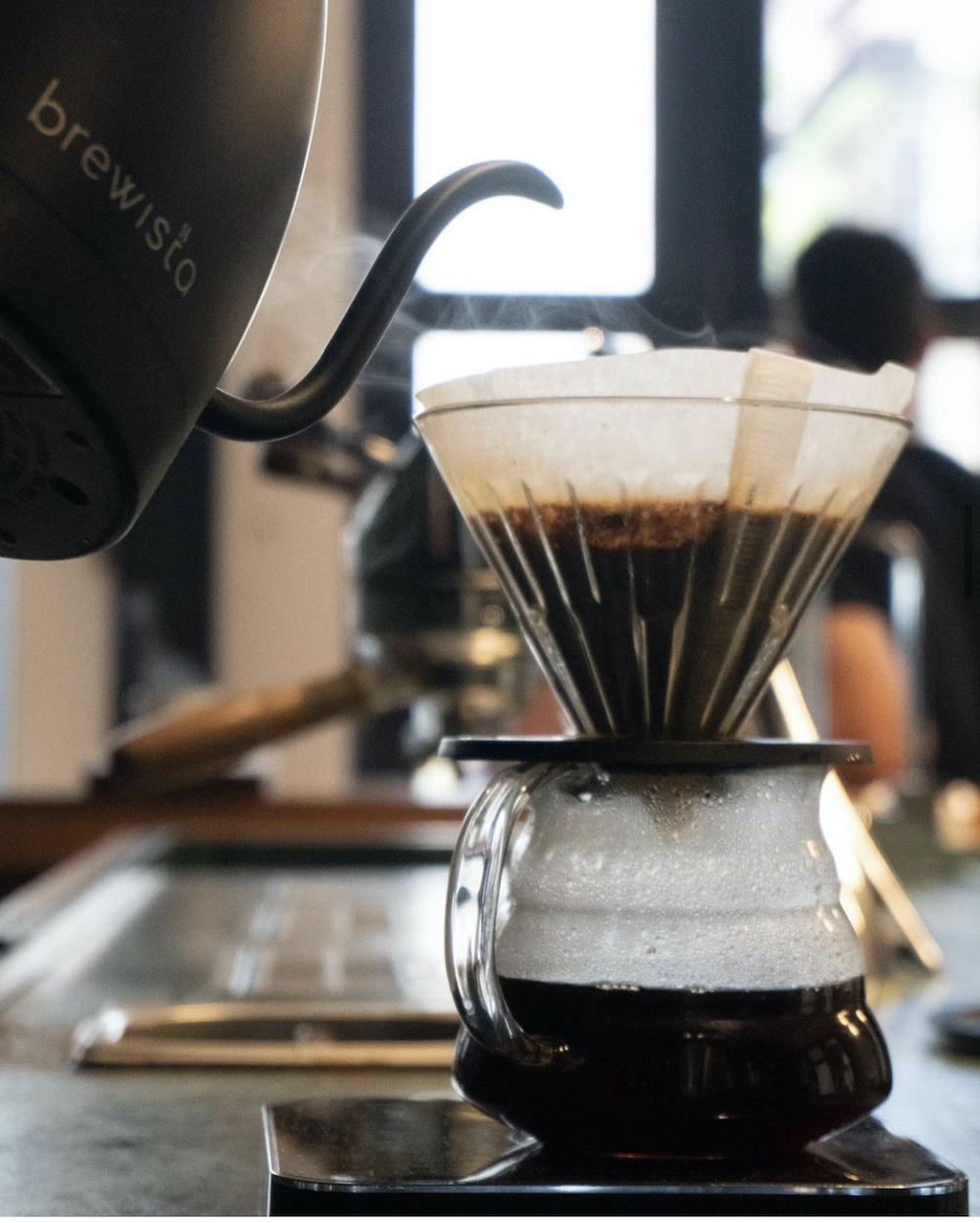 Grupo Eleta, led by Guillermo Saint Malo, decided to invest in Cafe Unido. His family also is in the coffee business. The idea was to expand the coffee chain out of Panama. Washington DC was their first location in the United States. They opened in La Cosecha which is a great Latin marketplace and later in the Shaw neighborhood with a full kitchen that serves Panamanian cuisine. Later on they opened a roastery and retail shop in Northeast Washington DC called Unido Roastery DC. They expect to expand the brand throughout the United States probably in a franchise manner.