American Trade Hotel is a luxury boutique hotel in Casco Viejo. It is truly a neighborhood icon because of its size that goes from side to side of a block. On one side it is on Avenida Central, between Calle 9 and 10, right in front of La Merced Church and Rey Supermarket and on the other side it is on Plaza Herrera.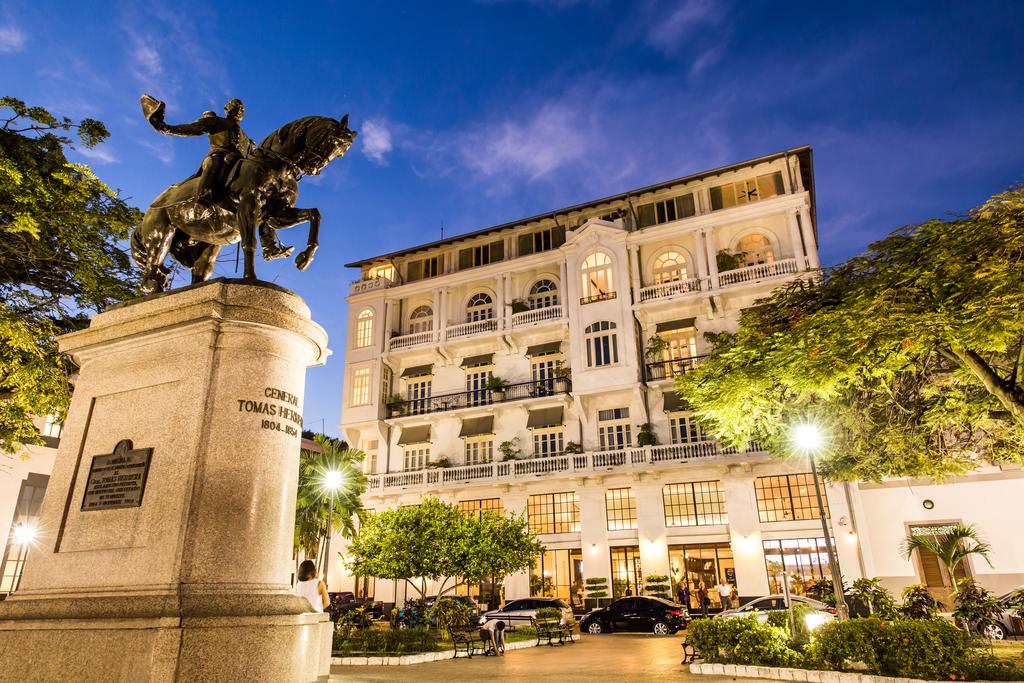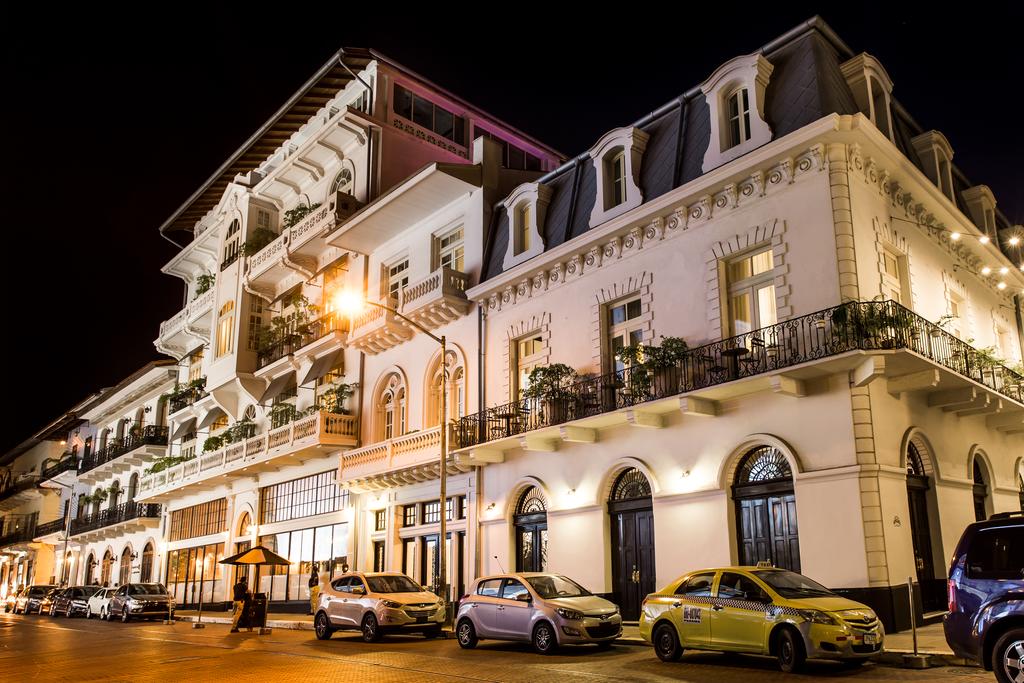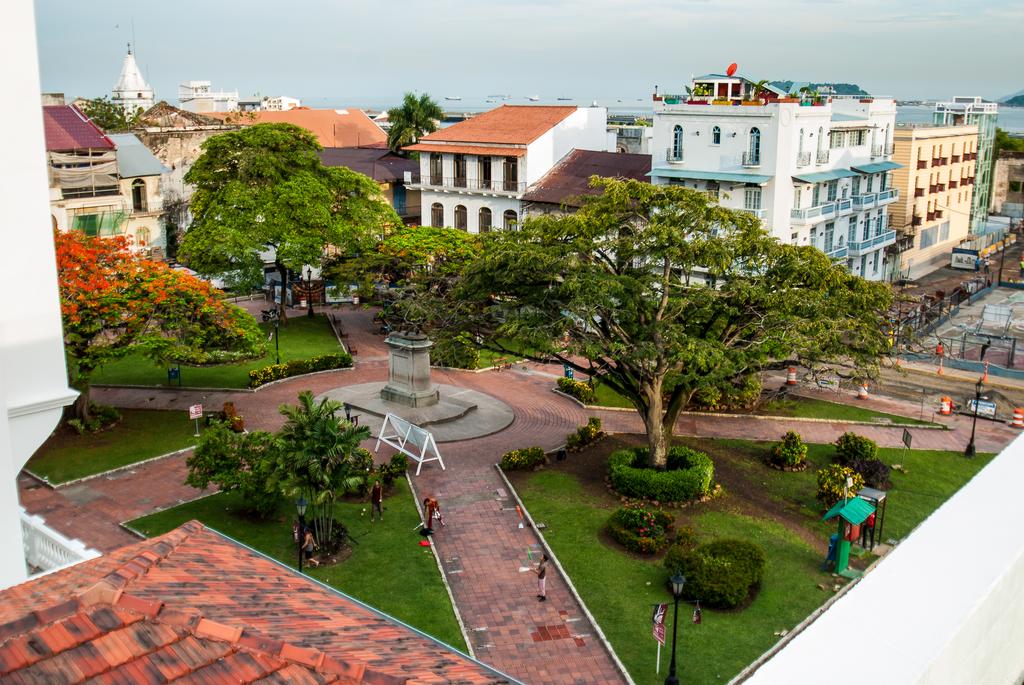 The building is one of the neoclassical properties built in the Casco Viejo. It dates back to 1917, being the headquarters of the American Trade Developing Company. In a city of skyscrapers, it is hard to believe this building was once the first skyscraper built of reinforced concrete. It was designed by Leonardo Villanueva Meyer, who also remodeled the Saint Francis of Assisi church, which is still the highest point in Casco Viejo. Inside there were modern apartments on the top and a department store on the lower floors.
After World War II, the neighborhood started its decline and by the 70s the building was abandoned and vandalized. Before being bought by Conservatorio (a development firm in Casco Viejo) in 2007, it was the headquarters of the Pentágono gang. The abandoned building used to pretty much be a crack house called "Castillo de Greyskul". It is surreal to think that it went from that, to one of the most luxurious hotels in Panama City. Some of the old gang members have been rehabilitated and they work in the hotel.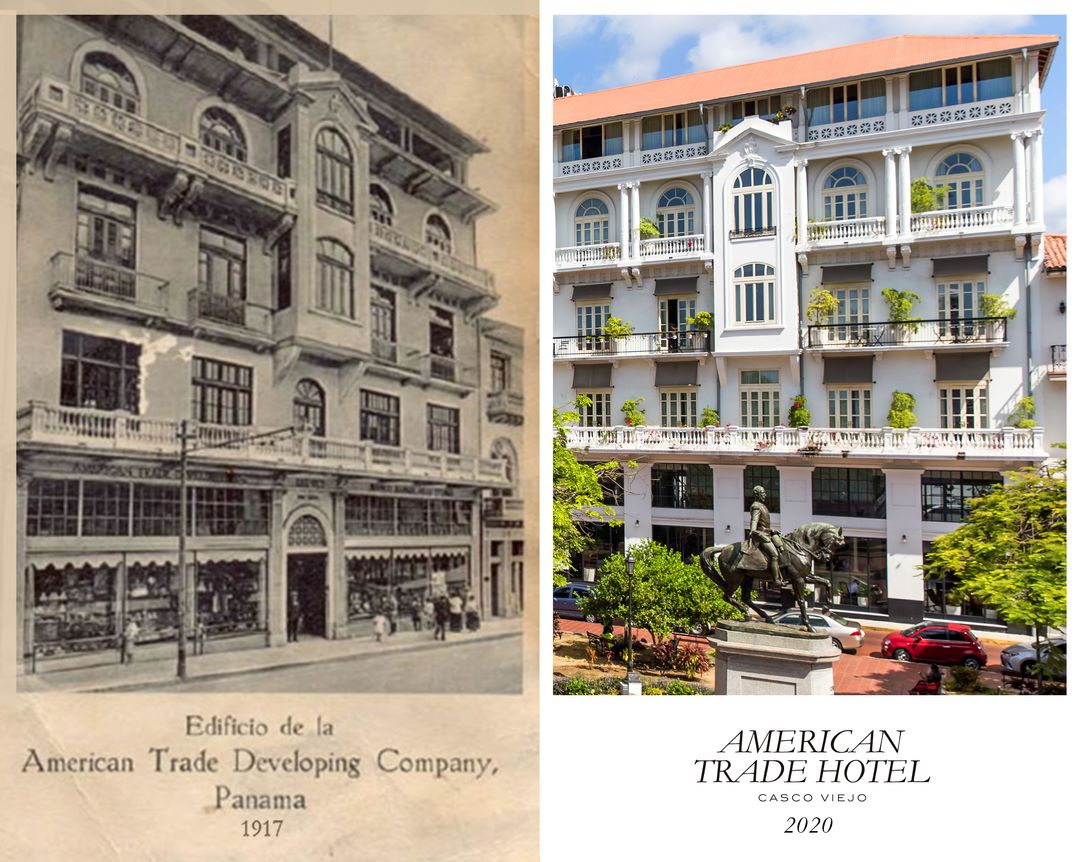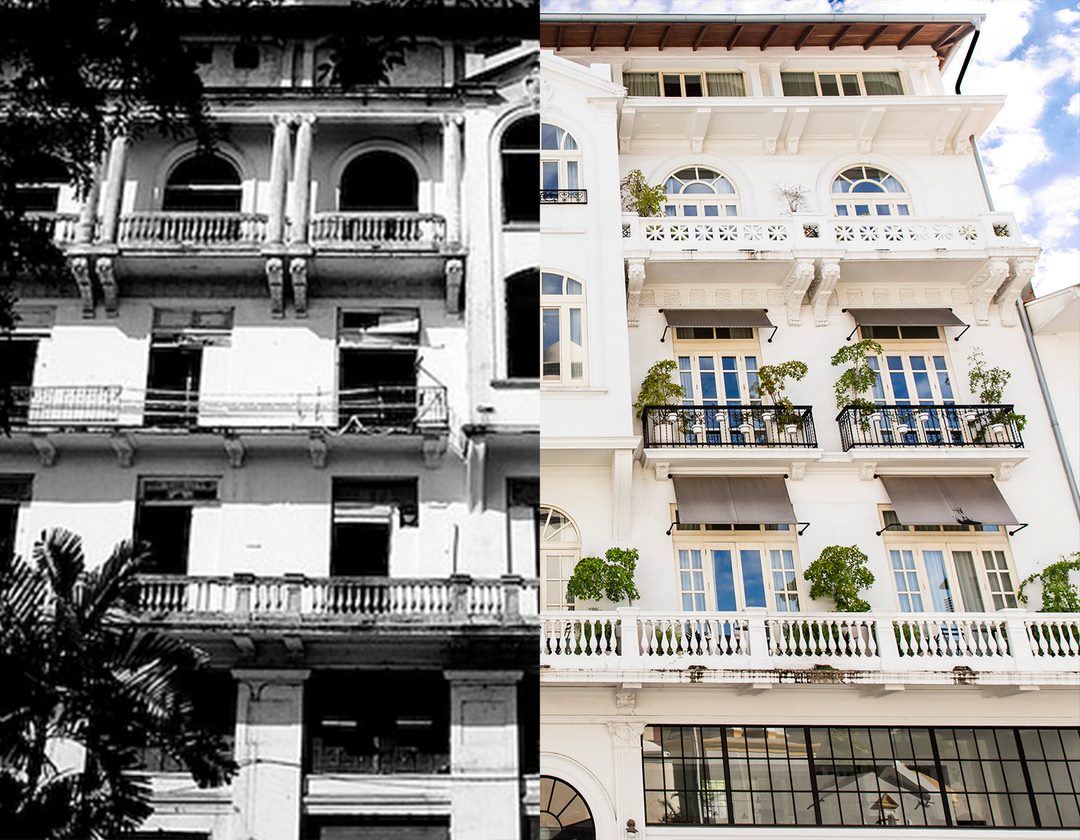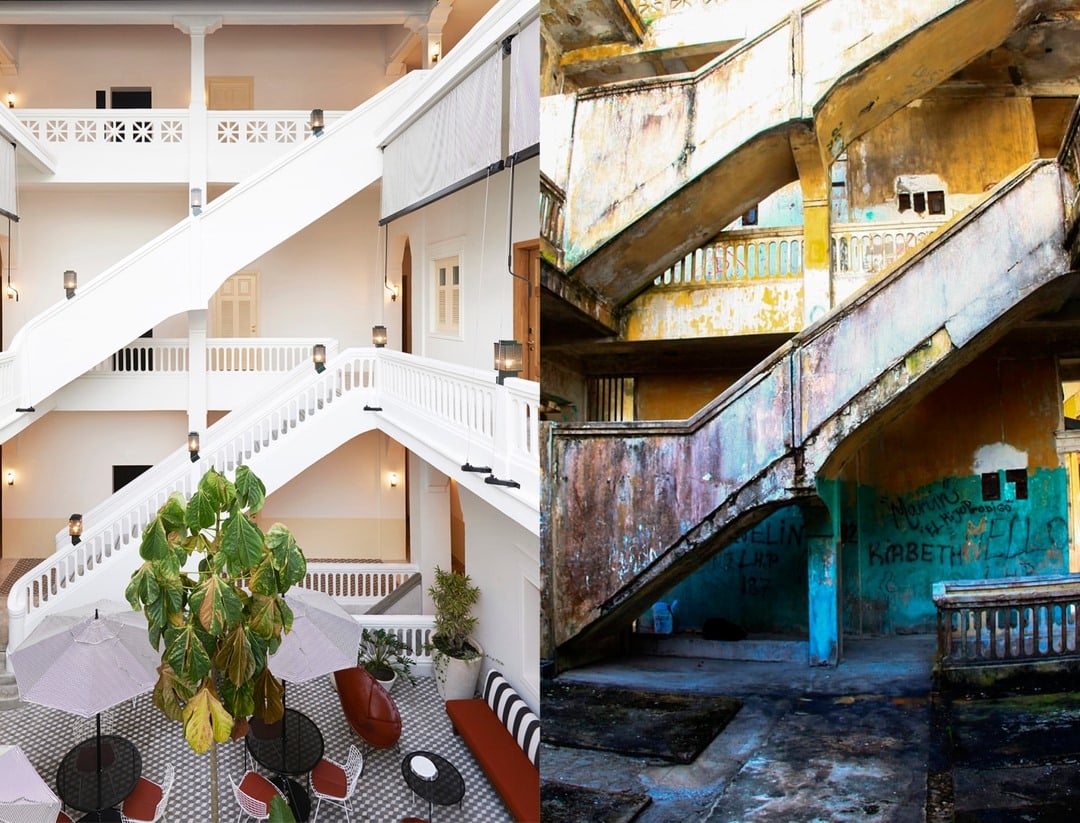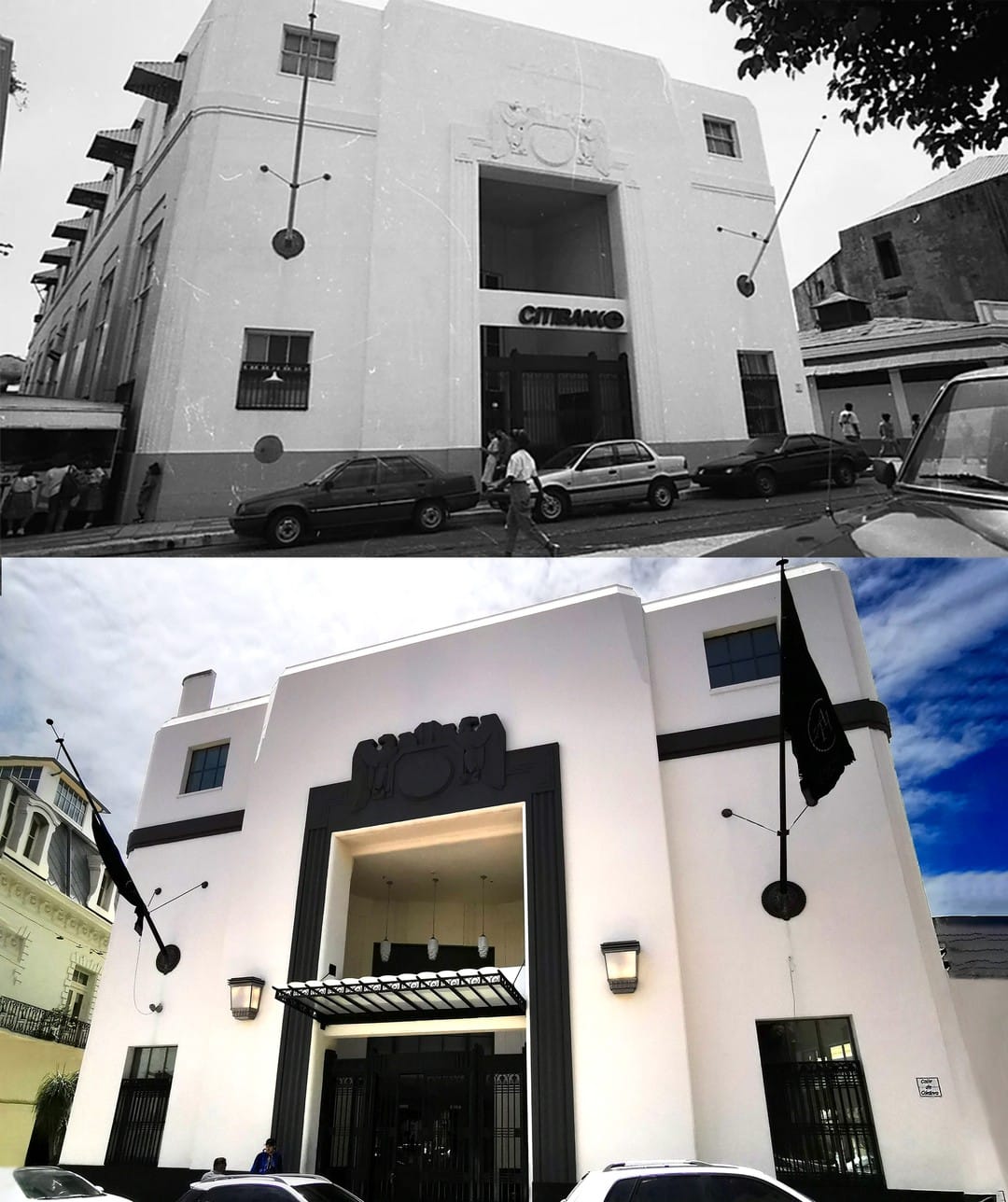 This hotel was founded in conjunction with the Ace Hotel group. However, after a few years the partnership split up and is now managed by the local partners. The design they created is absolutely amazing, making guests feel like they have been transported to a modern day Cuba (if it was democratic).
The library of the American Trade Hotel is most people's favorite place, since it reminds of the Hemingway era. There is also a small pool where guests can lounge or cool off.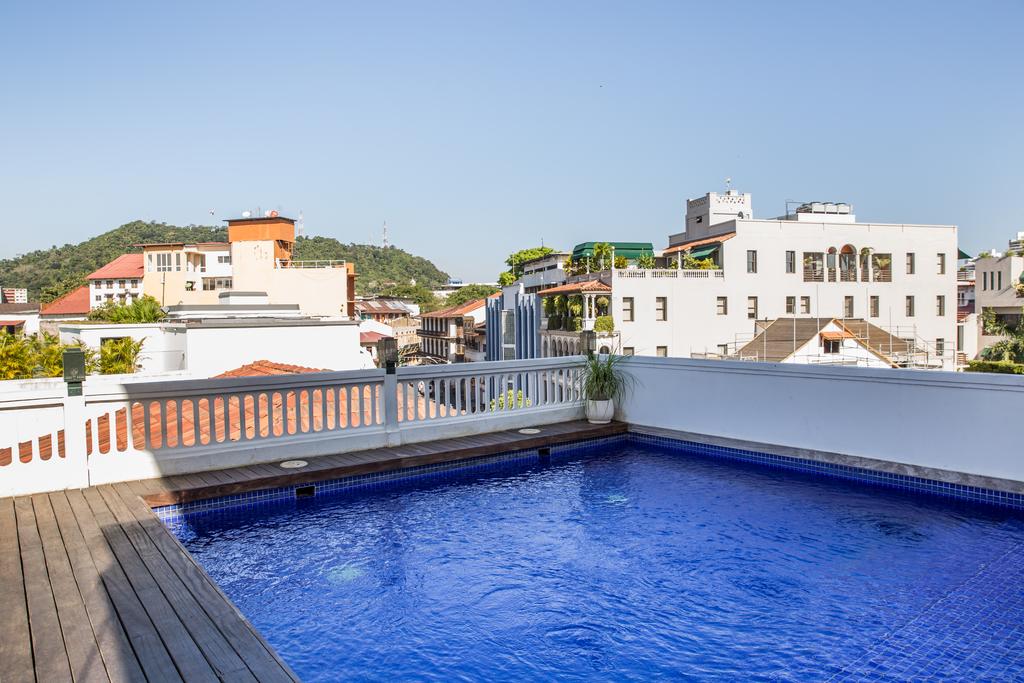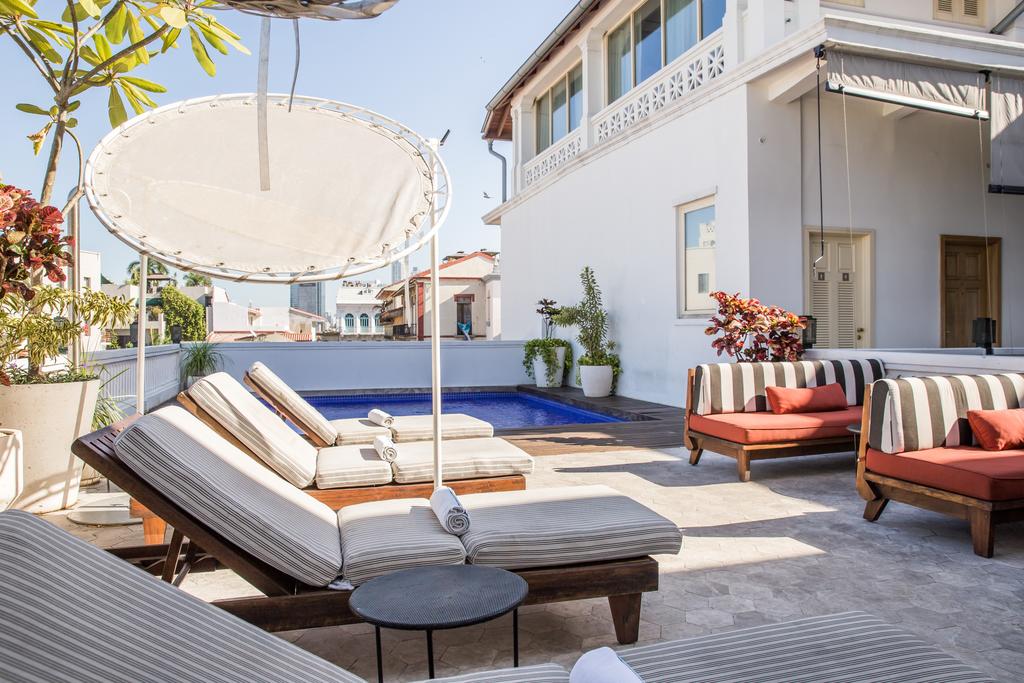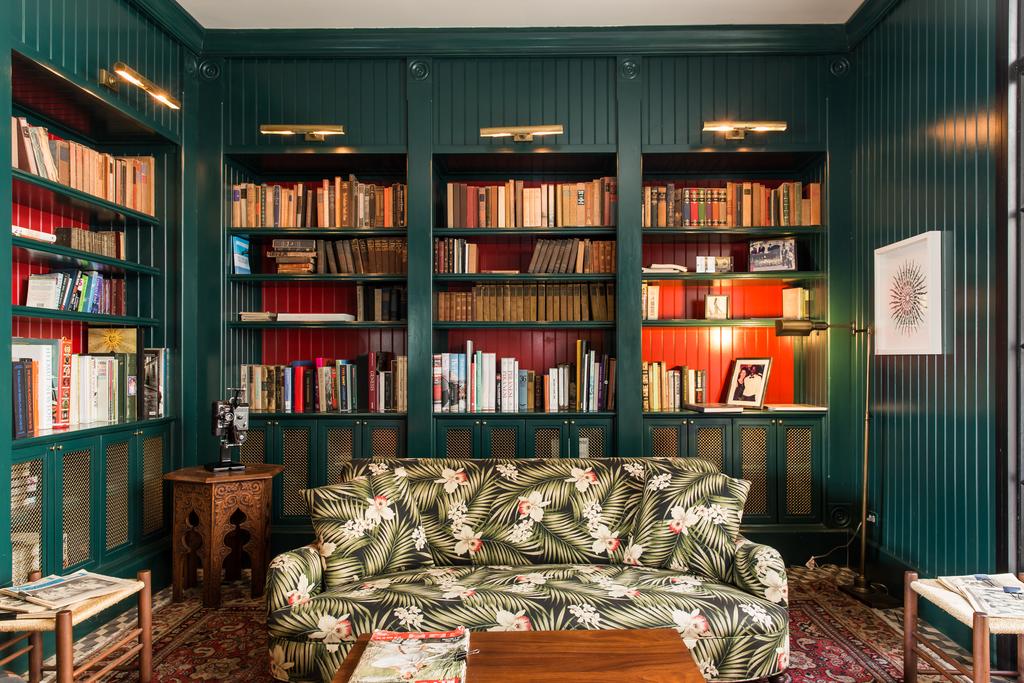 This hotel has plenty of spaces for events, weddings, and meetings. The American Trade Hall was originally built for "Citi Bank" who financed the Panama Canal construction. This gorgeous building can host events of up to 350 guests. During the summer, its rooftop is also used as an events venue. The board room is perfect for executive meetings, while there is a conference room in the first floor that can be divided into four rooms. Salon Viejo is a gorgeous space with a bar and outside area on top of the jazz club.
---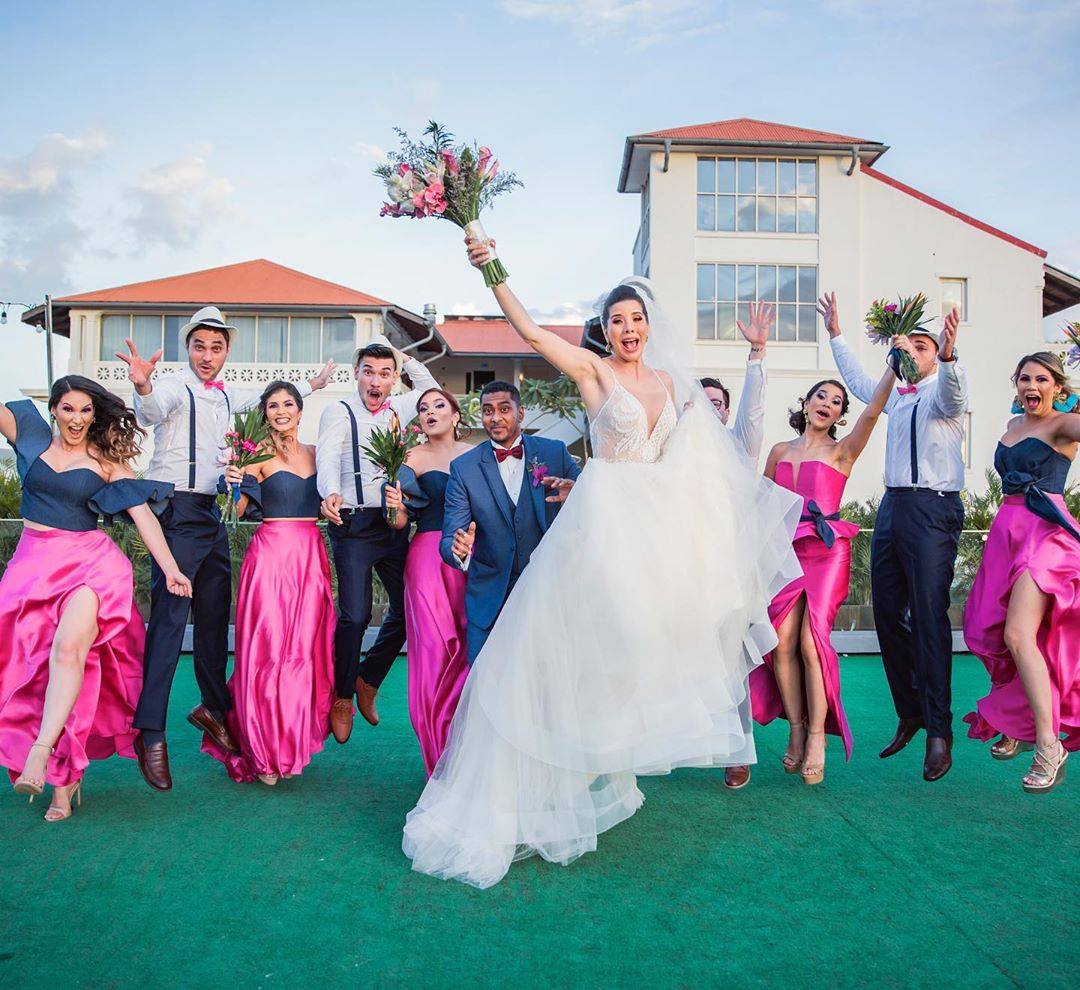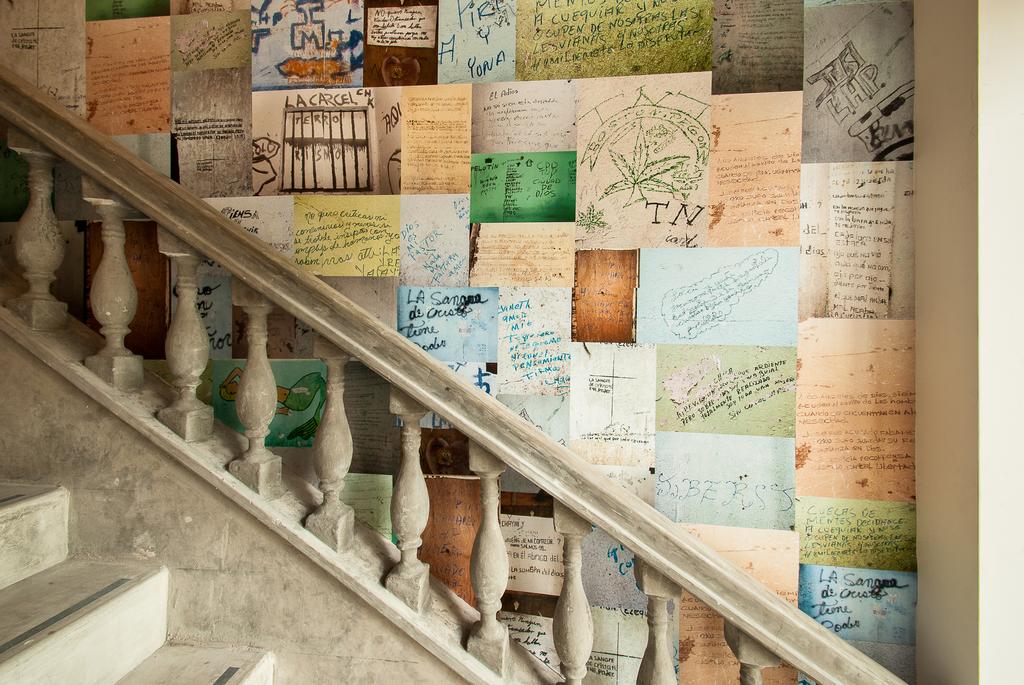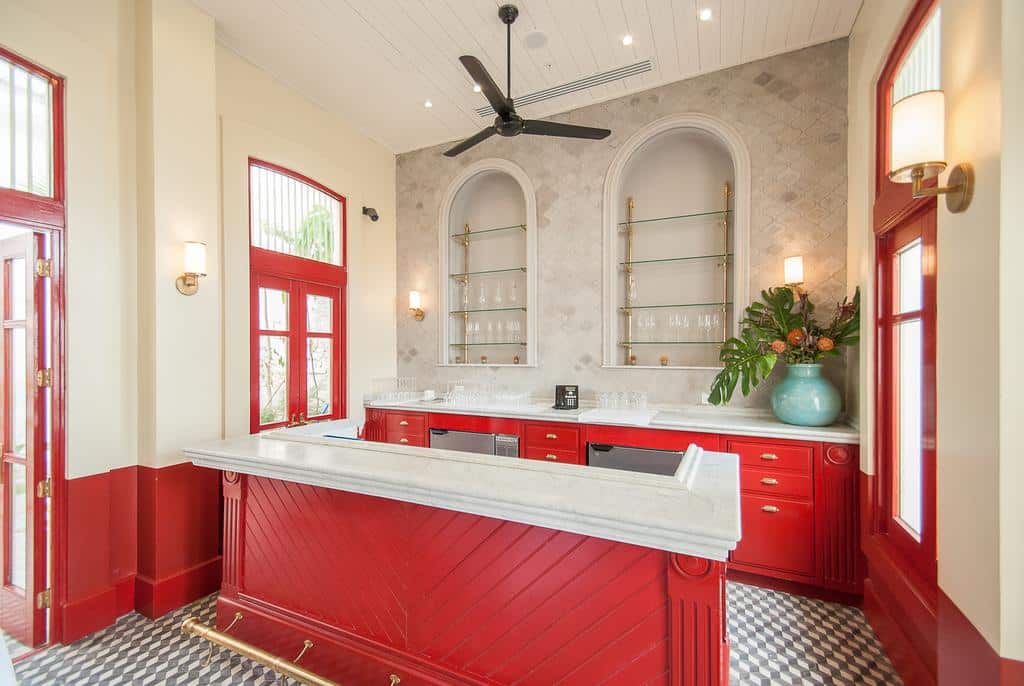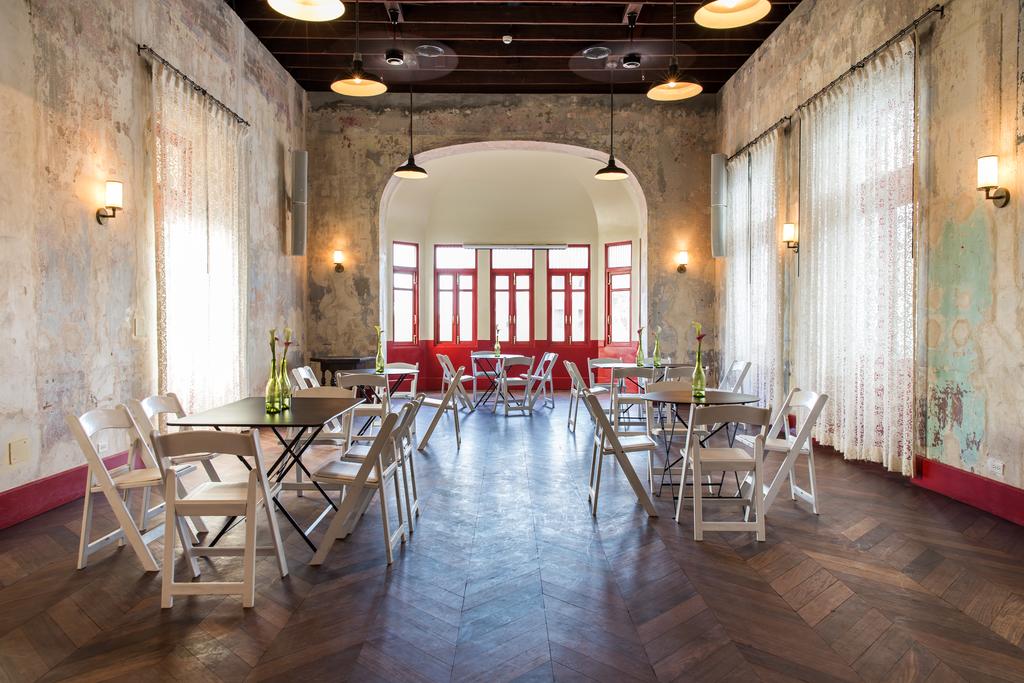 Dining, Drinks and Jazz in the American Trade Hotel
The Dining Room is the casual and chic restaurant on the main lobby area, if entering American Trade Hotel from Avenida Central. The menu serves fusion cuisine using seasonal, local and fresh ingredients. It can sit up to 80 people and it is open for breakfast from 6:30 to 11 a.m., lunch from 11:30 a.m. to 4 p.m. and dinner from 6 to 11 p.m. Make sure to go for its Sunday brunch from 11 a.m. to 3 p.m. It is very important to make reservations for brunch, since it is quite a popular spot.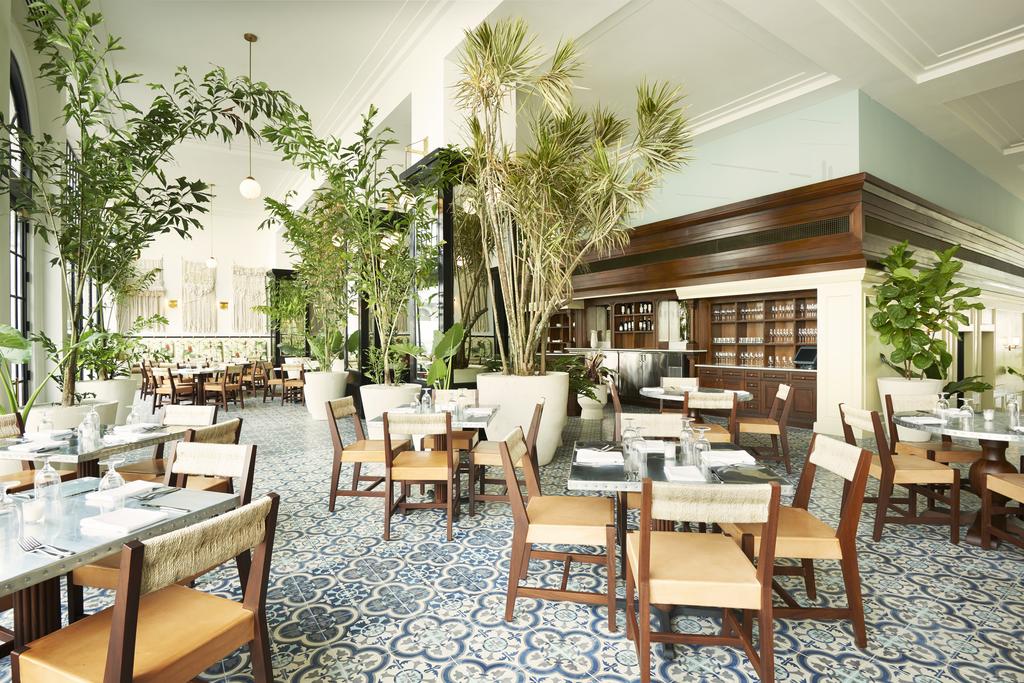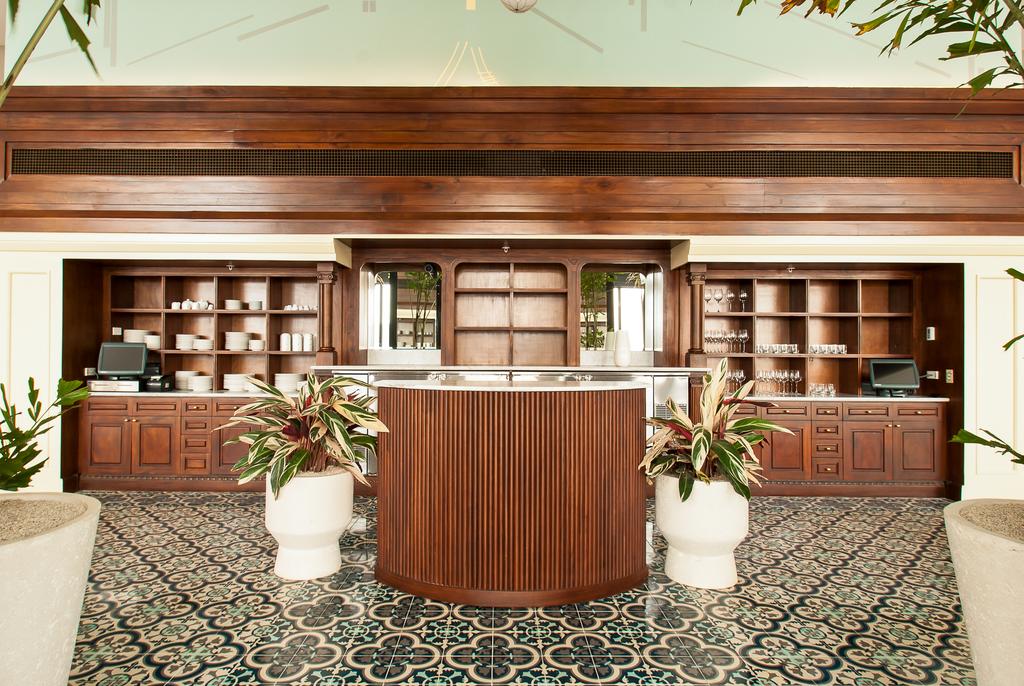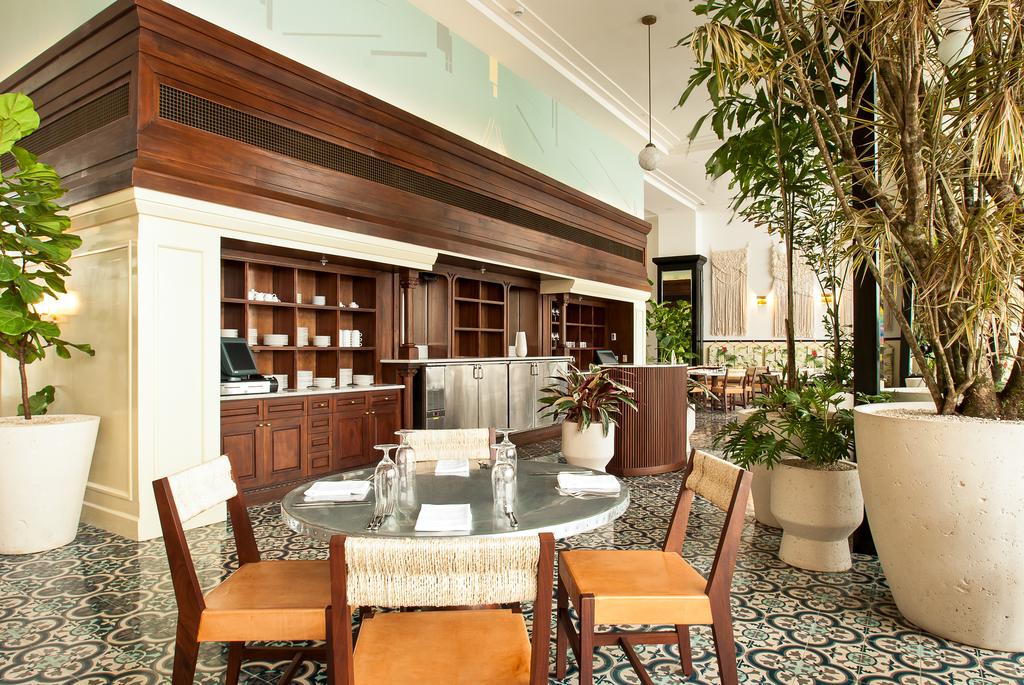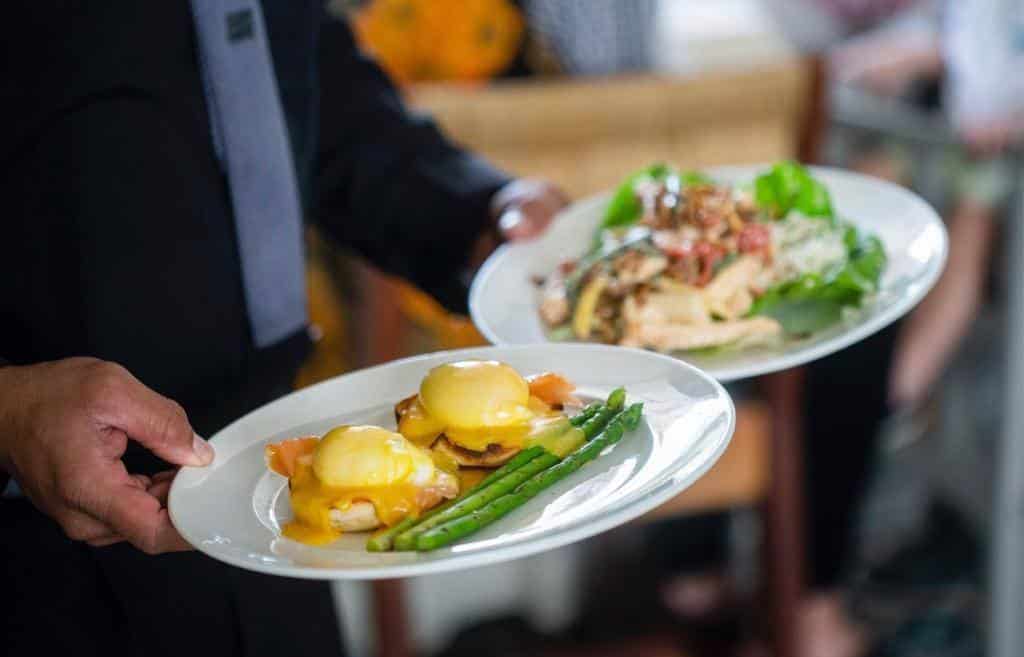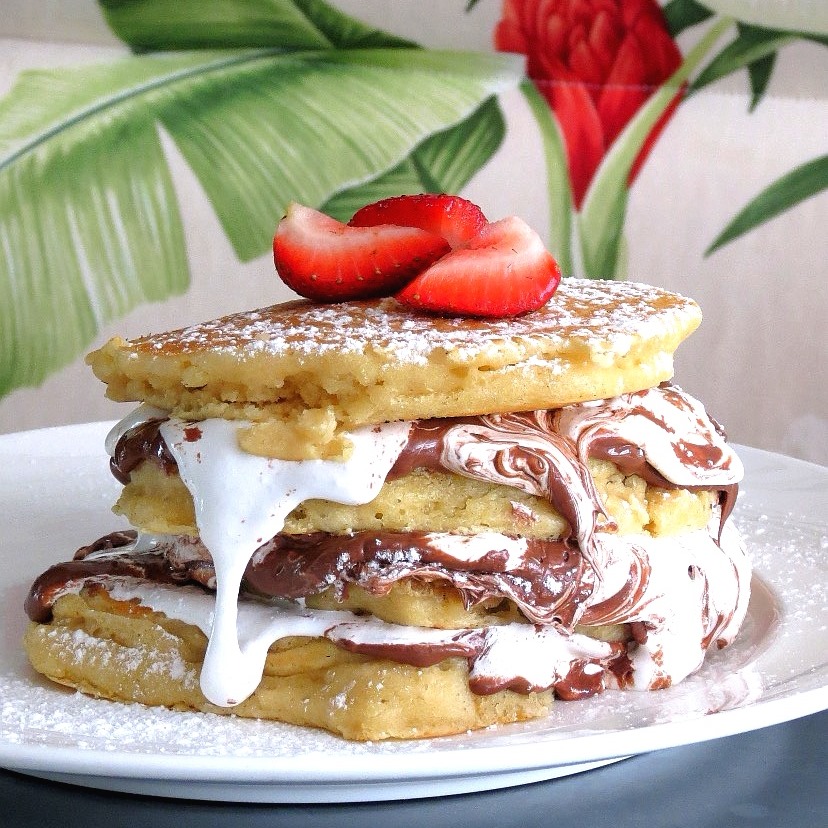 The Lobby Bar is a perfect place to spend some time at the American Trade Hotel. It opens daily from 6:30 a.m. to 11 p.m. serving a wide range of beverages, from coffee and juice, to wine, beer and cocktails. They have a snacks menu and a piano, which occasionally is played by guests or a pianist. Valet parking is available for guests and diners.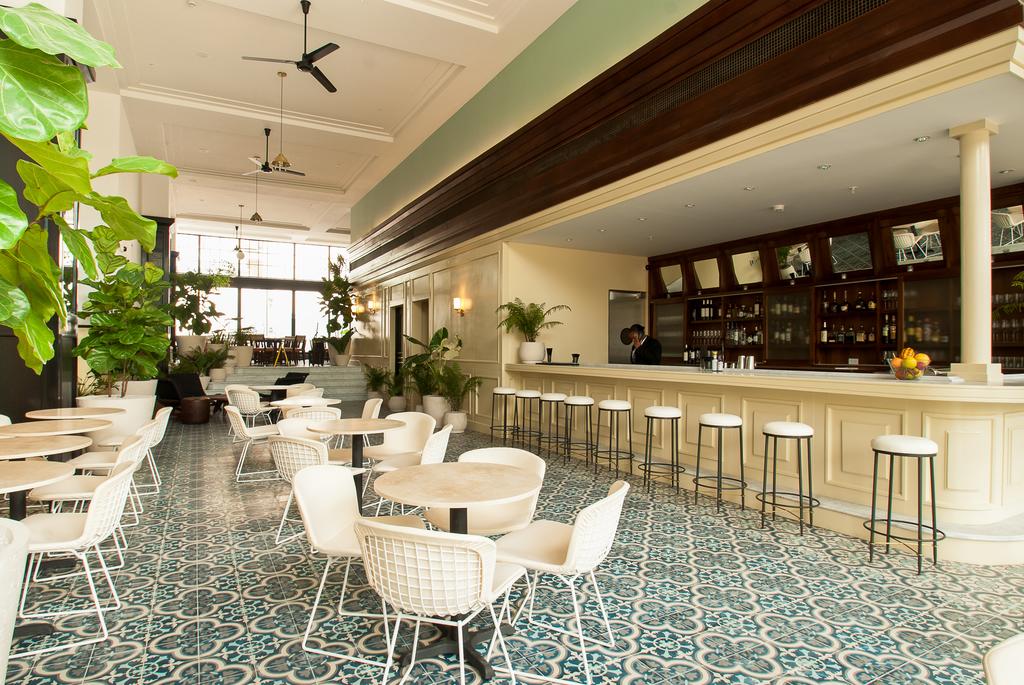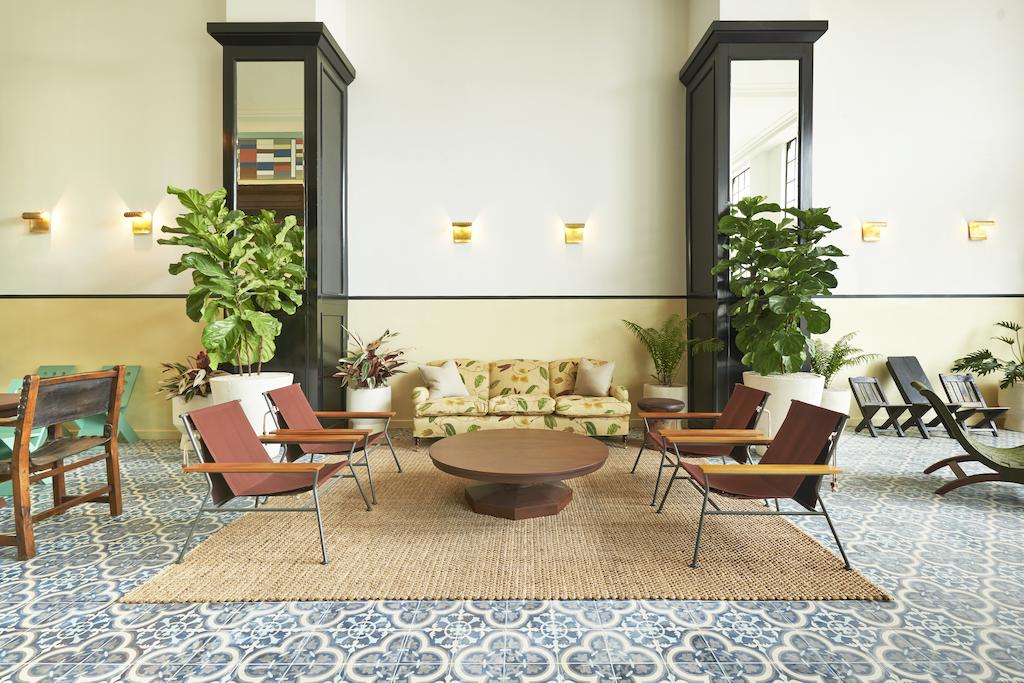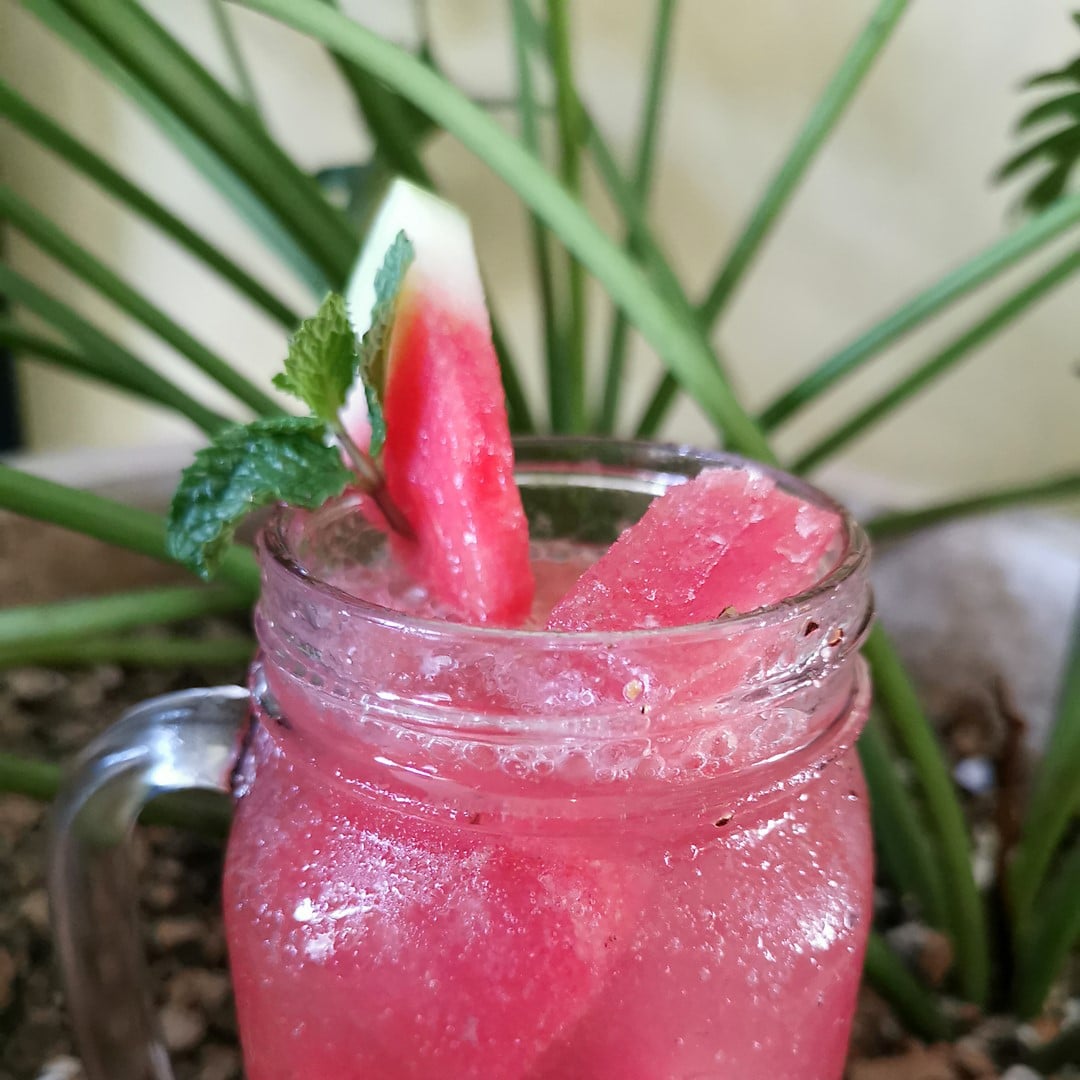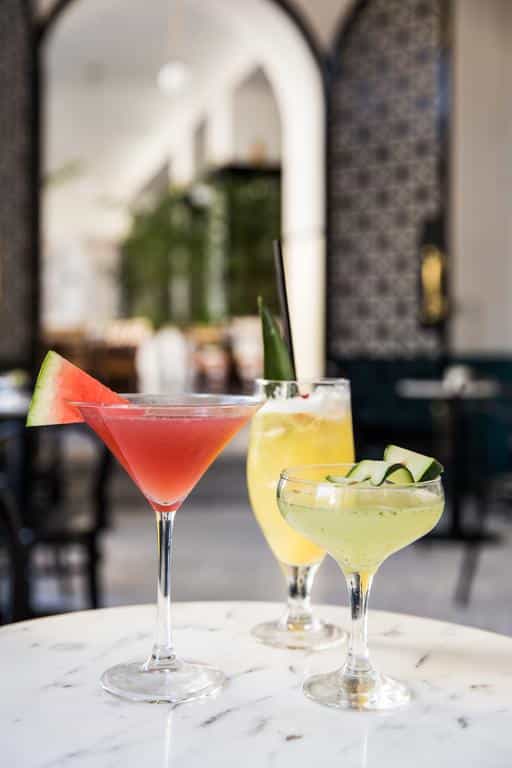 Tiempos is the coffee shop at American Trade Hotel. It focuses on local coffee, buying beans from Panama's best coffee producers. Try the Geisha coffee, a strong expresso or the signature ice coffee. Cafe Unido used to be in this spot that ended being too small for their popularity, so they picked a bigger and separate spot on the corner of the hotel.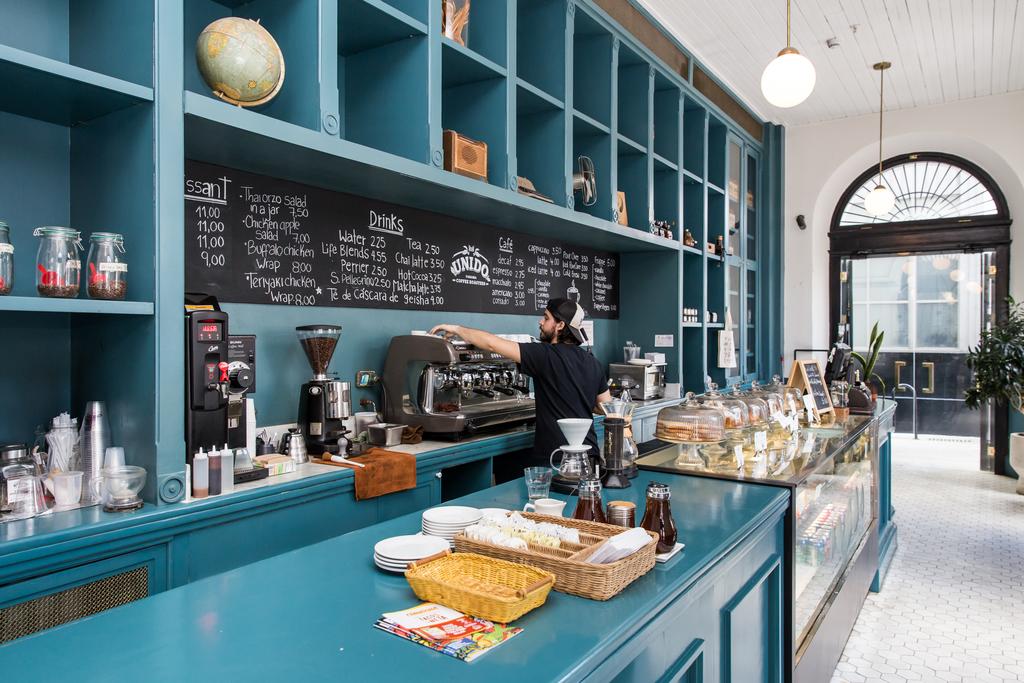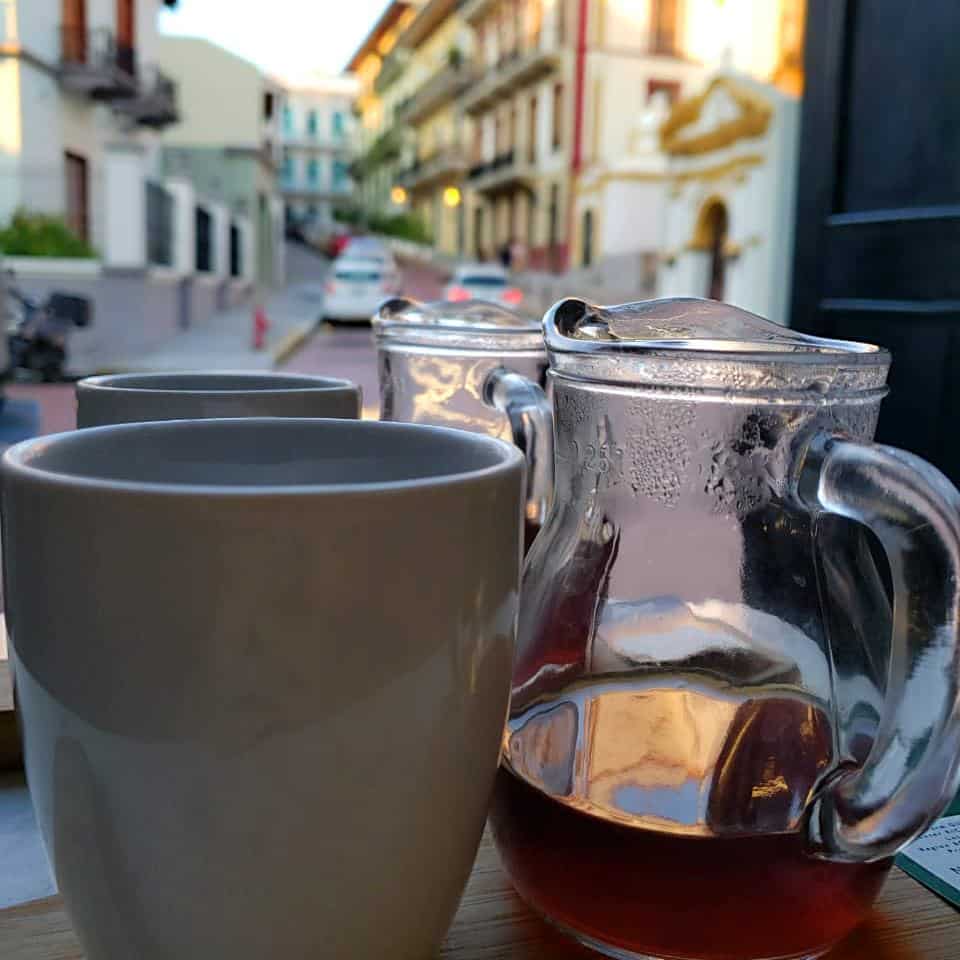 Danilo's Jazz Club is one of the best and most unique bars in Casco Viejo. This intimate space sits 50 guests, so reservations are imperative.. It opens Wednesday through Saturday, having artists perform on two shifts. The bar serves wine, beer and cocktails, while they also have a food menu.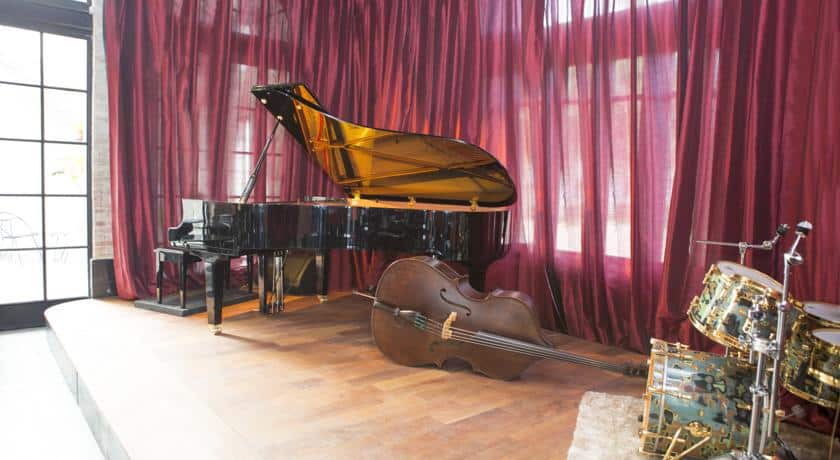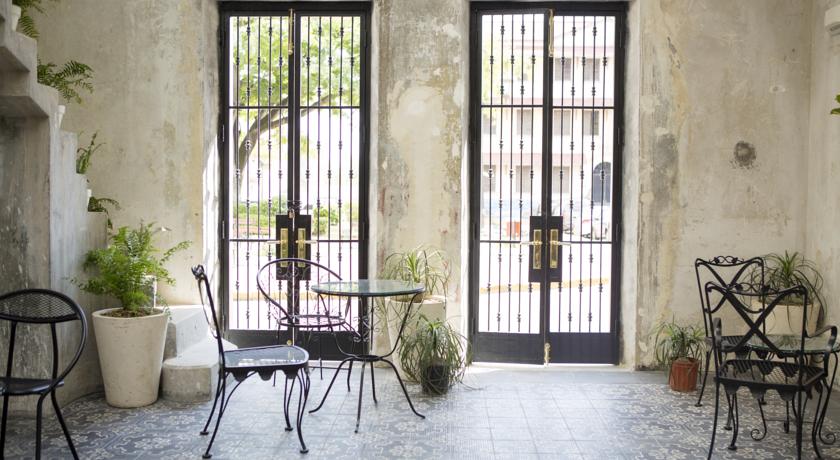 Rooms at the American Trade Hotel
The American Trade Hotel has eight different types of rooms. In total this four story building has 50 rooms. They offer contemporary design while maintaining their colonial charm. Rooms are non smoking and they all have in room safe, rain shower, luxury linens, coffee maker, mini bar, bathrobe, Aesop Bath Products, custom sleep mattress and furnishings made from reclaimed wood from the Panama Canal. This is a pet friendly hotel in Casco Viejo, accepting pets under 25 pounds.
Cuarto Chico: this is the smallest room in the hotel with 358 square feet (33 square meters). It has a king size bed and a rain shower in the bathroom. Some rooms have views of Plaza Herrera, Casco Viejo and Panama City.
Cuarto: is the same as the cuarto chico, but it is slightly bigger, up to 410 square feet (38 square meters) and can have a crib set up upon request.
Super Cuarto: this room category has vaulted ceilings and a simple dining table for two, plus large plantation-style reading chairs. It has up to 480 square feet (44 square meters) with a king bed; a second rollaway bed or crib can be added upon request. A balcony provides views of Casco Viejo.
Super Cuarto Doble: this spacious room is up to 509 square feet (47 square meters). Same as the super cuarto but it has two queen size beds.
Panorama: this top floor room has floor to ceiling windows providing breathtaking 180° views of Casco Viejo, Panama City, and Panama Bay.They have up to 453 square feet (42 square meters) with a king size bed.
Jardin: this type or room opens into a tranquil garden courtyard. Several rooms have balconies with great views of Plaza Herrera. They have 792 square feet (74 square meters) with a king size bed, and an additional rollaway bed or crib can be added upon request.
Esquina: this corner room has up to 693 square feet (64 square meters) with a king sized bed. Some rooms have wonderful views of Plaza Herrera and Casco Viejo.
One Bedroom Suite: this suite has up to 739 square feet (68 square meters) with a living room area with a small dining table, sofa, coffee table and chair. The room is independent with a king size bed and a bath with a clawfoot bathtub. The balcony has views of Plaza Herrera and the Gulf of Panama.