Super Gourmet Casco Viejo or Super G, as it is commonly known, opened in August 2007. It was one of the first businesses in the up and coming neighborhood. It is located on Avenida A and 6th Street on the ground floor of Casa Testa Building. I lived in Plaza Catedral in Casco Viejo a year after this business opened and I used to go almost daily for coffee or lunch. It was like my second office.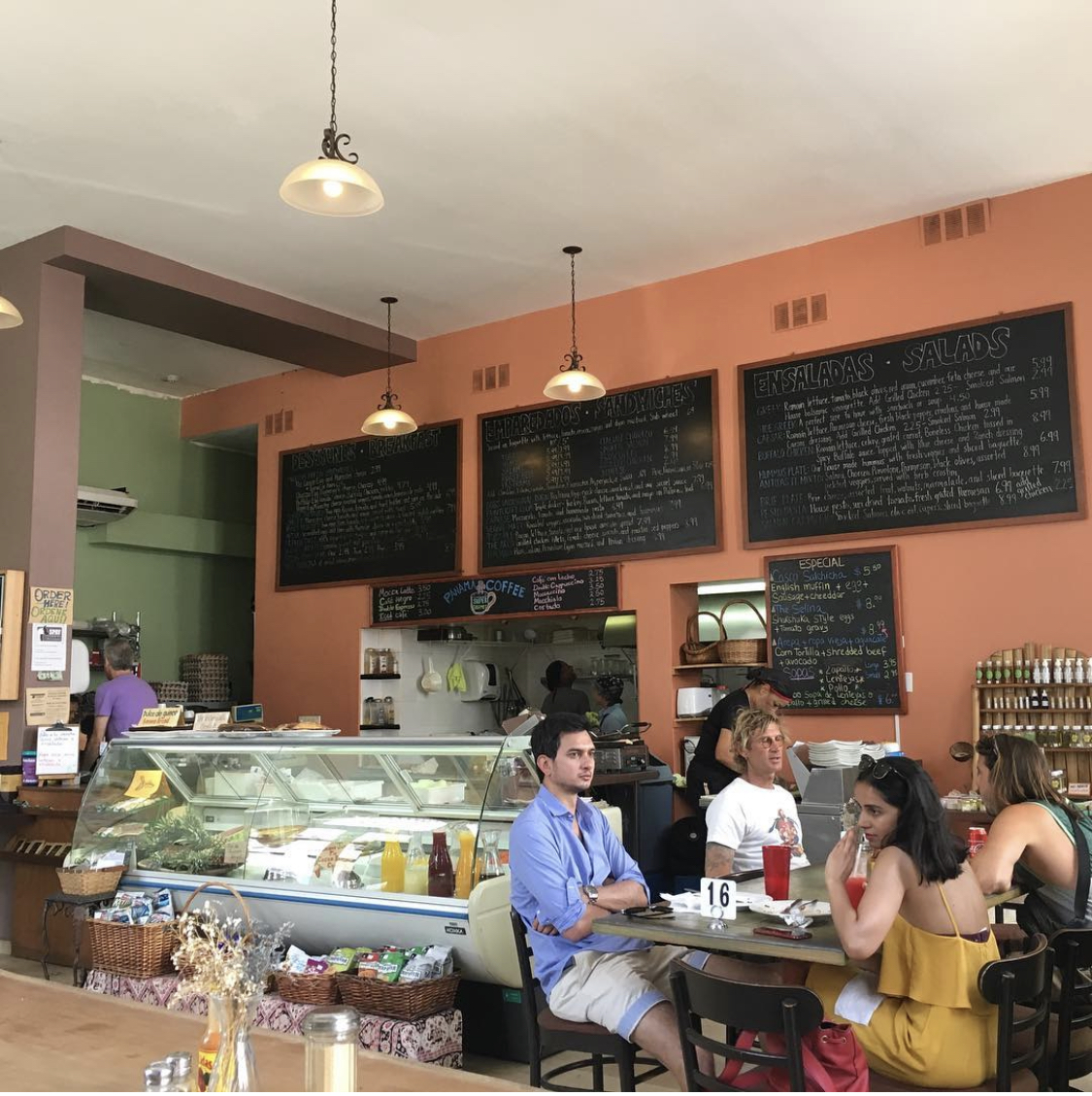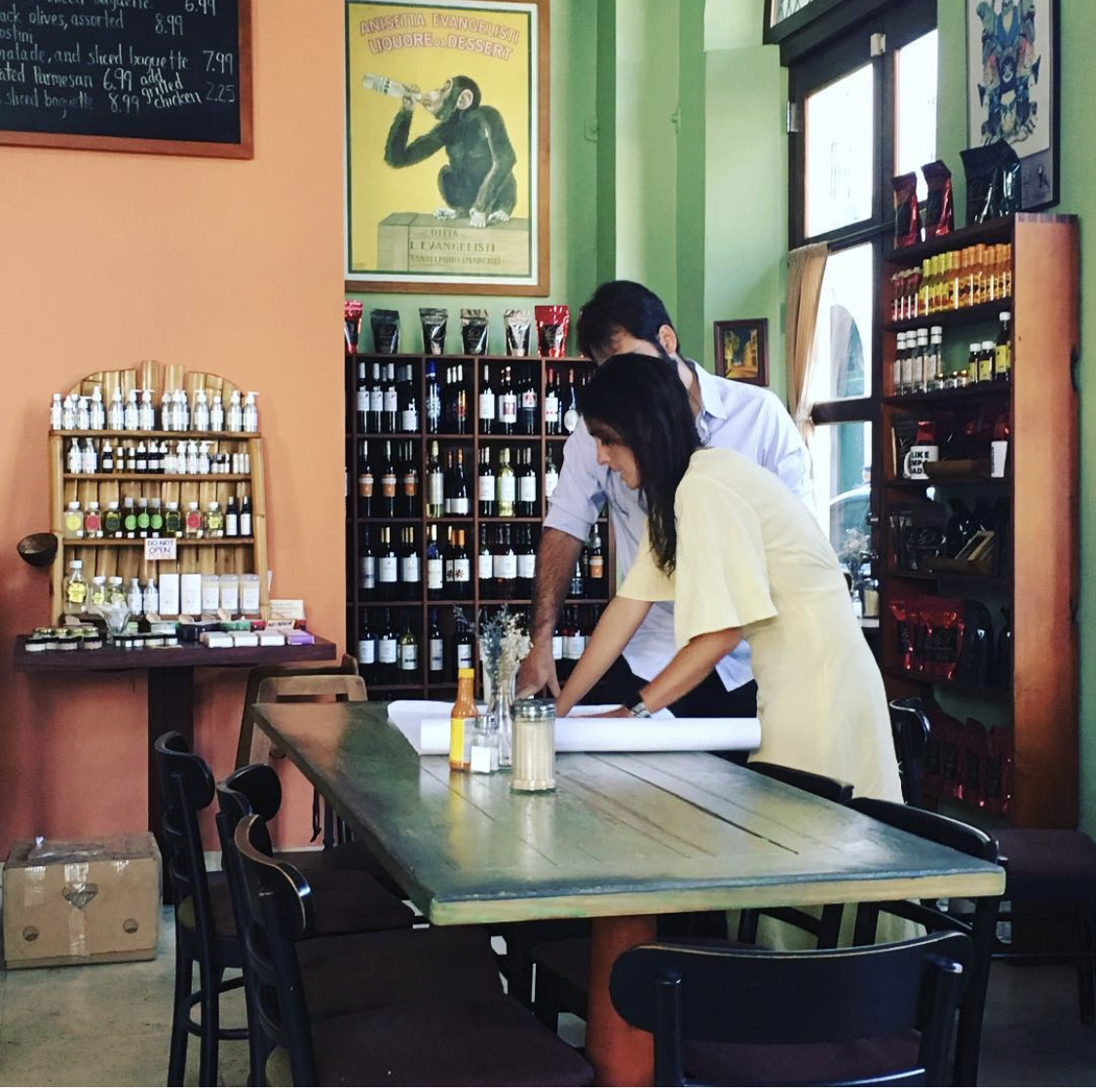 Opening hours are Monday through Saturday from 8 a.m. to 5 p.m. This place closes on Sunday. You will find one lonely table with a blue umbrella on the outside with a sign that says they have cold beers and more. The inside has tables which are usually full and people can share with others. Those traveling to Bocas del Toro will also find a Super Gourmet in Isla Colon.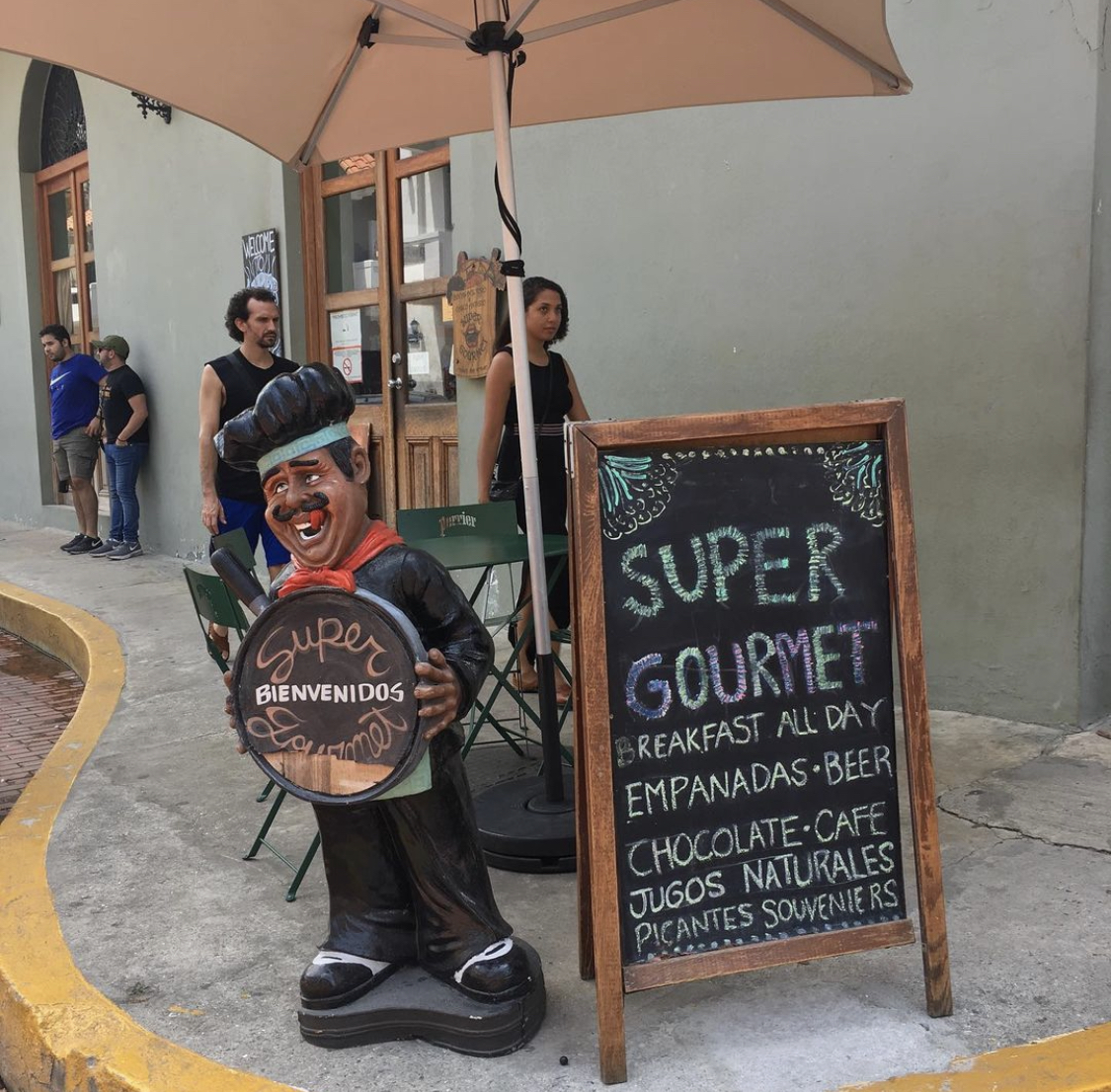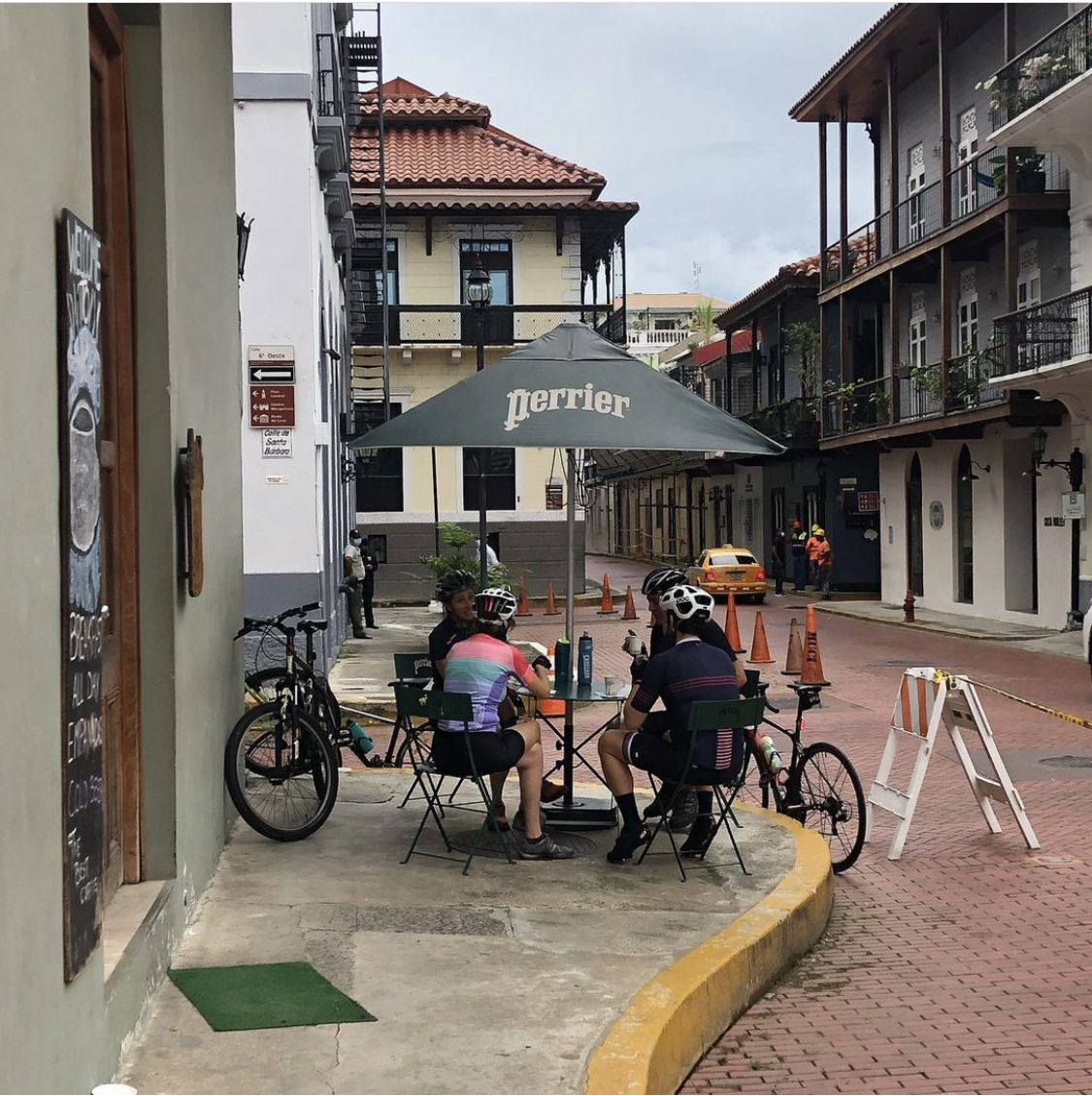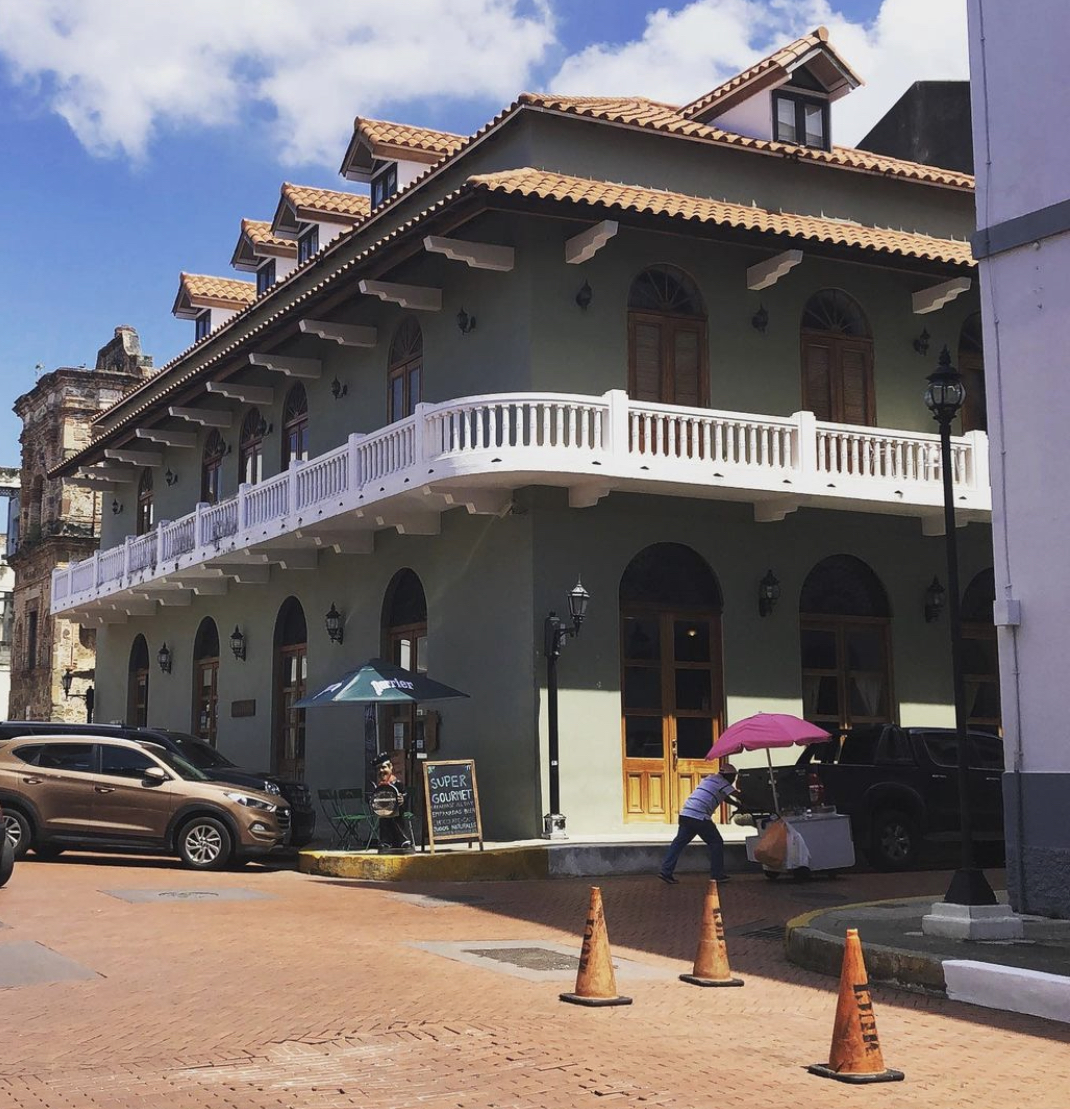 What to buy in Super Gourmet Casco Viejo?
Those who like supporting local businesses will love this cute deli and shop in Casco Viejo. The owners Blayne and his wife Yasmina are there daily with their employees that have been with them for many years. Super Gourmet Casco Viejo is a great place to buy a souvenir for yourself or for friends. It is also useful if you are staying in a short term rental in Casco Viejo.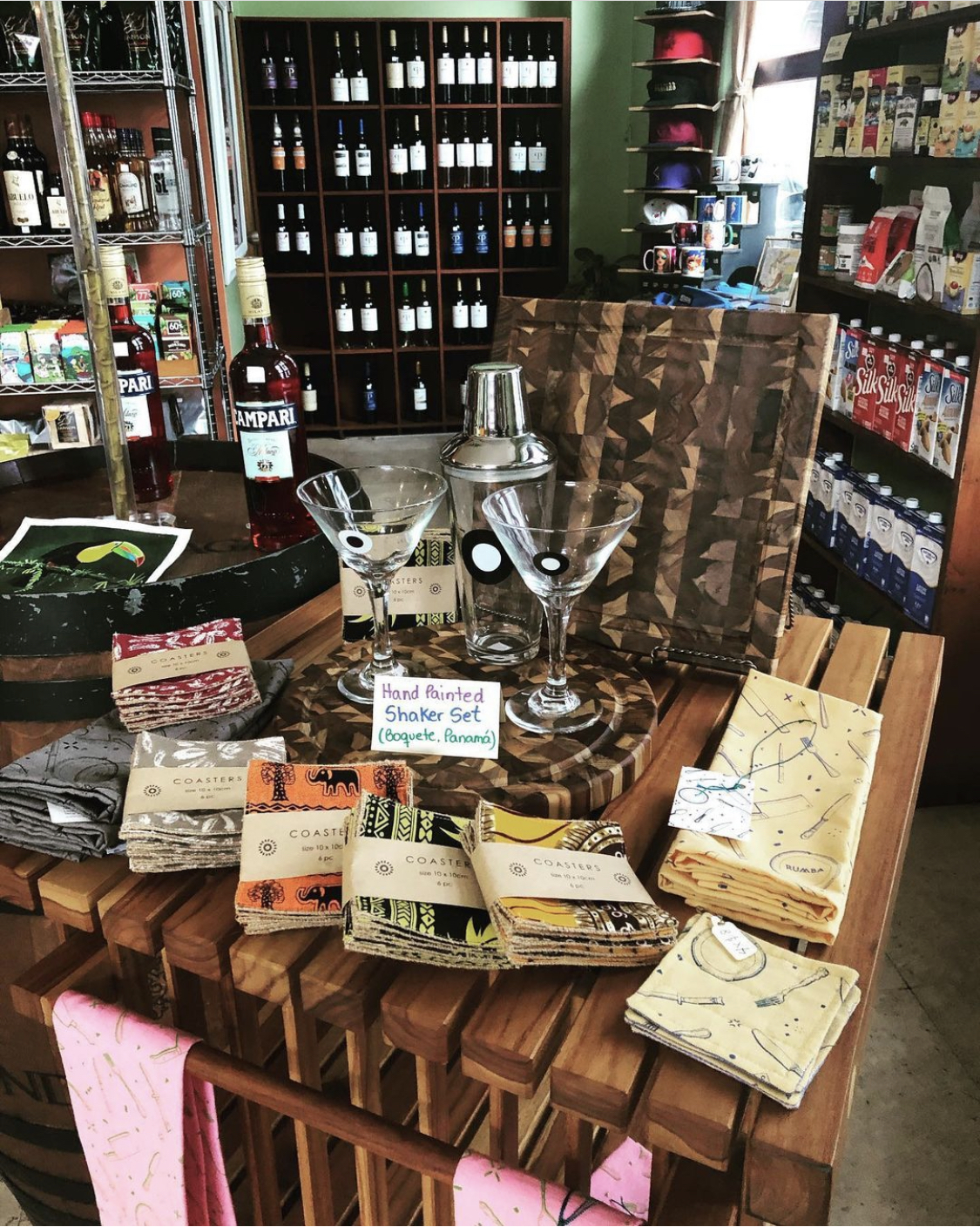 Panama makes great hot sauce and here you can buy Delida, La Roja and Sista brands. They also have plenty of gourmet coffee options like Janson Family Coffee Farm or Mariposa Buy cacao including nibs from Caribbean Chocolate Company and Oreba or bars from Oro Moreno.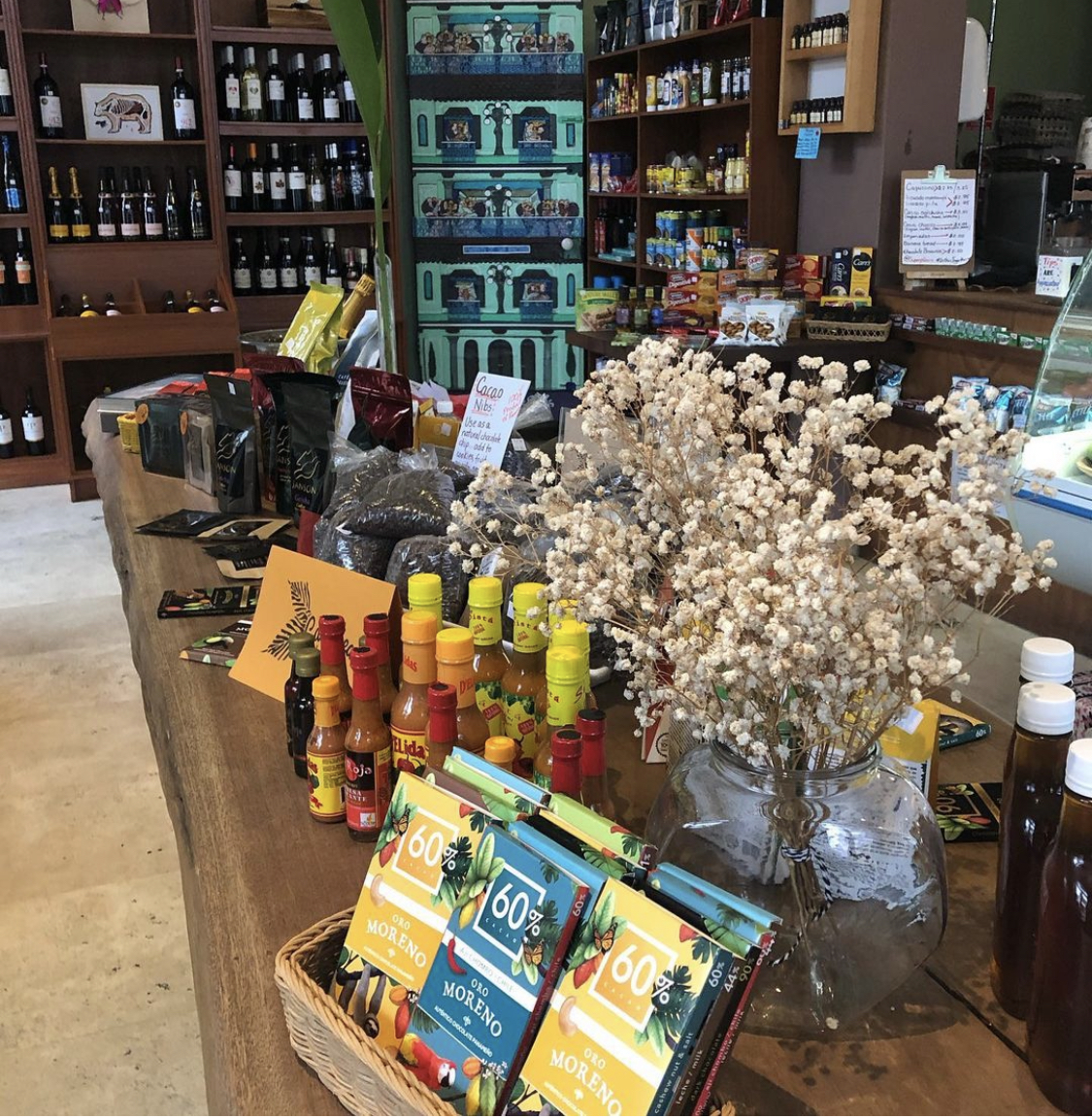 There is a great selection of wines and beers including local craft brands such as Central Cerveceria and Casa Bruja. Find some unique rum options such as Panama Red Rum. Super Gourmet Casco Viejo carries products you can purchase for home consumption and deli items.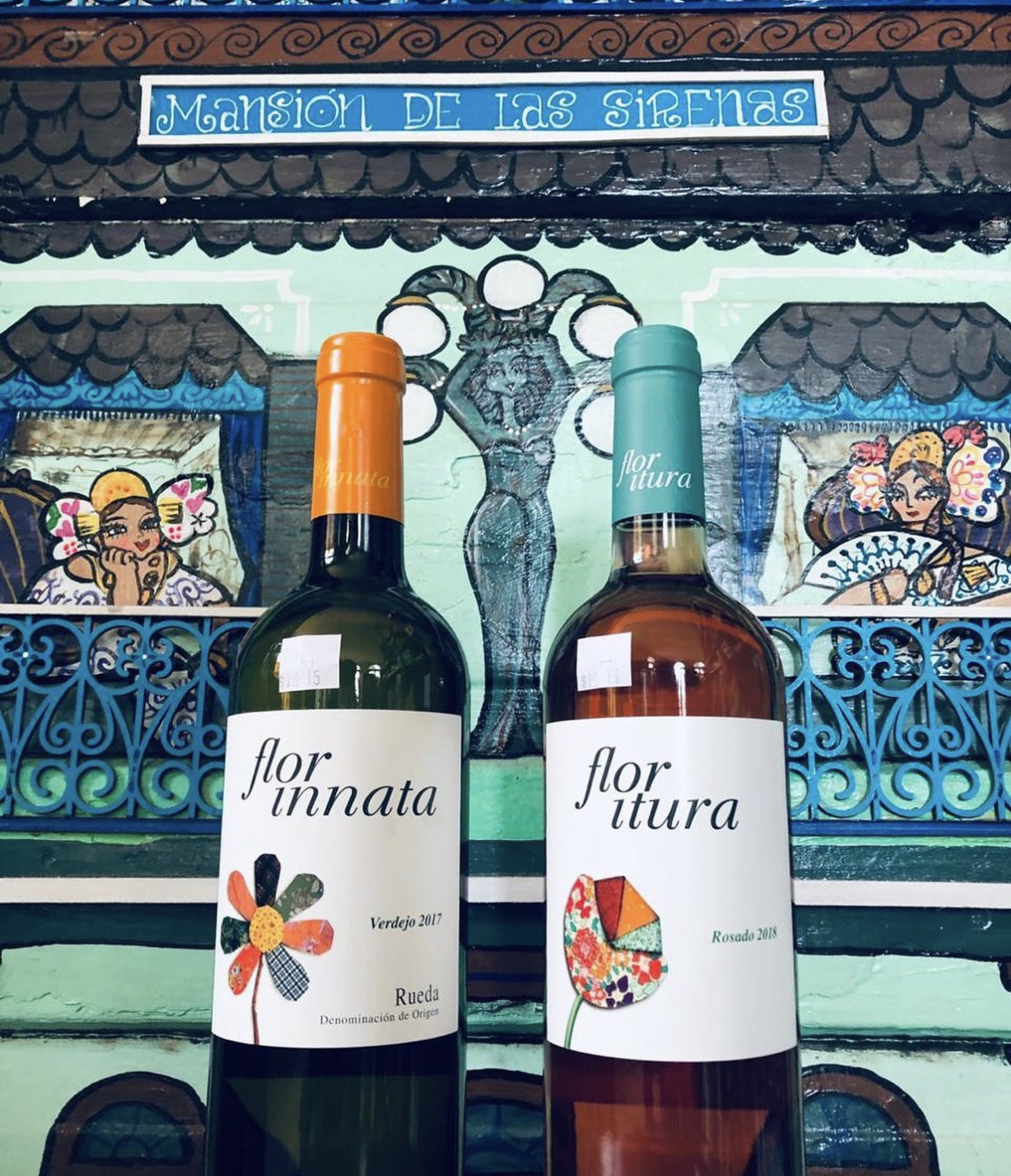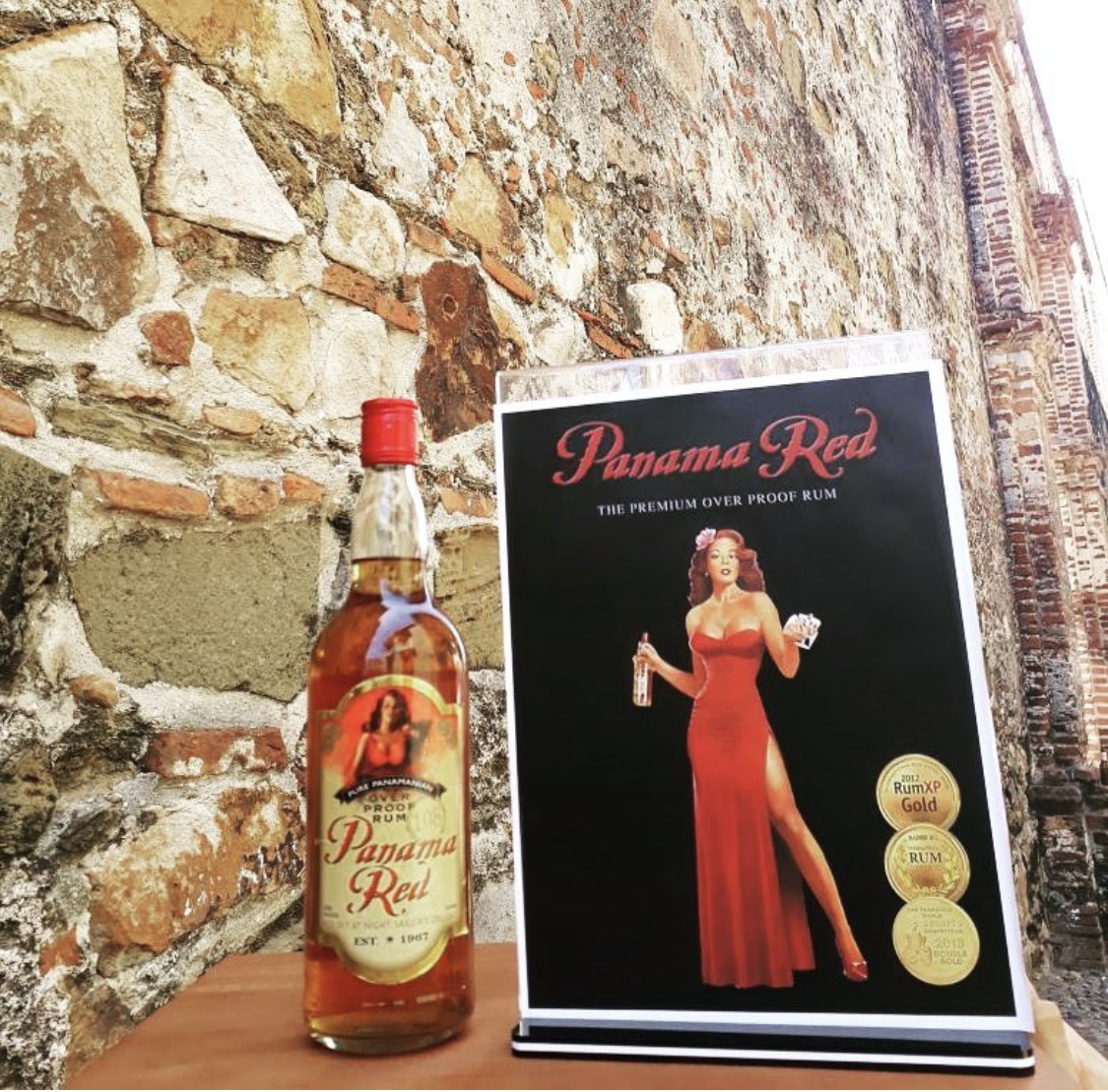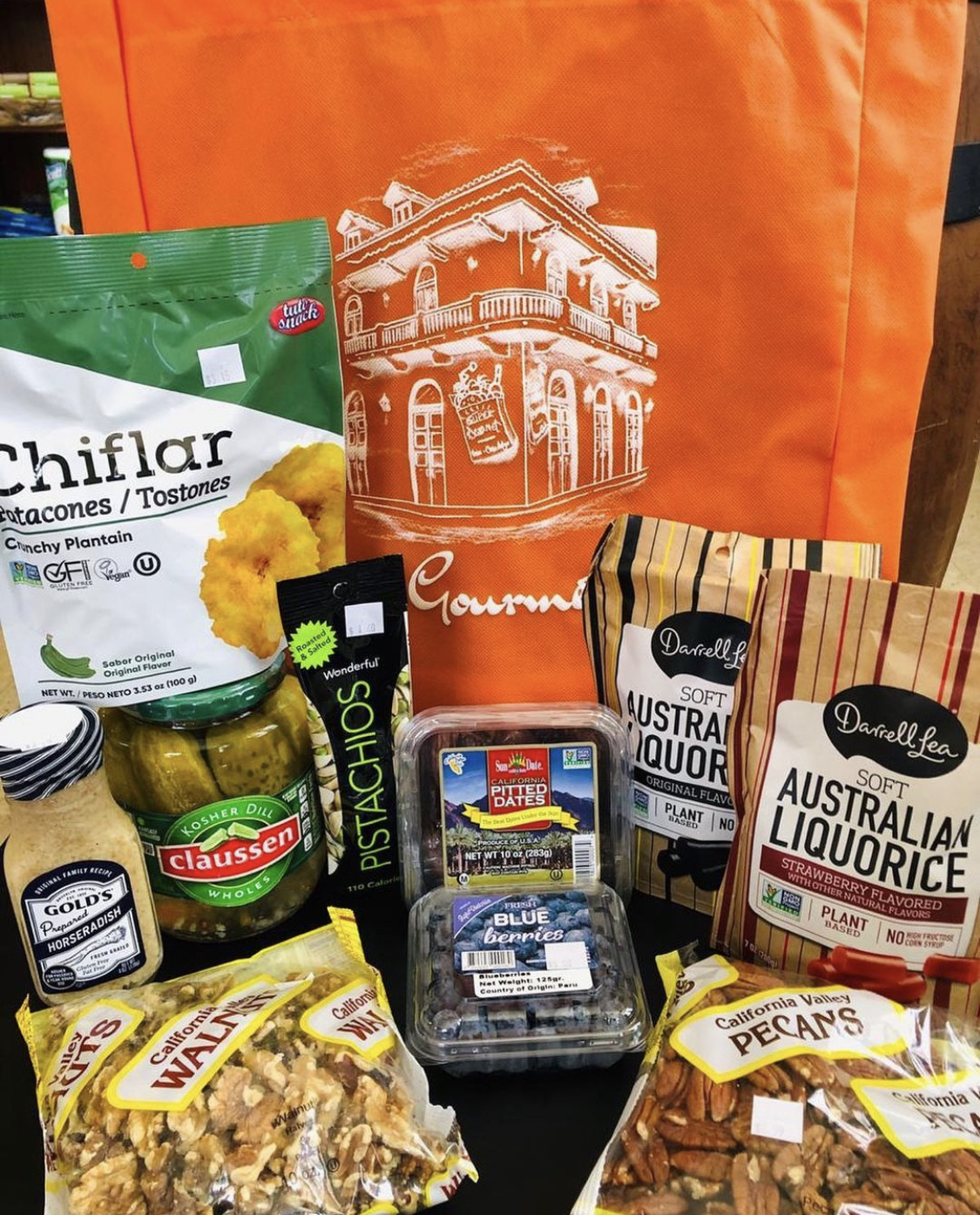 Personal care products include Emily's Natural brand which makes soaps, scrubs and lotions. Super Gourmet Casco Viejo also sells coconut oil products from Up in the Hill in Bocas del Toro. These products include coconut oil with infusions such as lemongrass or lavender, as well as beauty products, soaps and insect repellant and after bites. Melody's Garden is another brand you can find here that makes deodorants, zinc sunscreen and organic floral scents.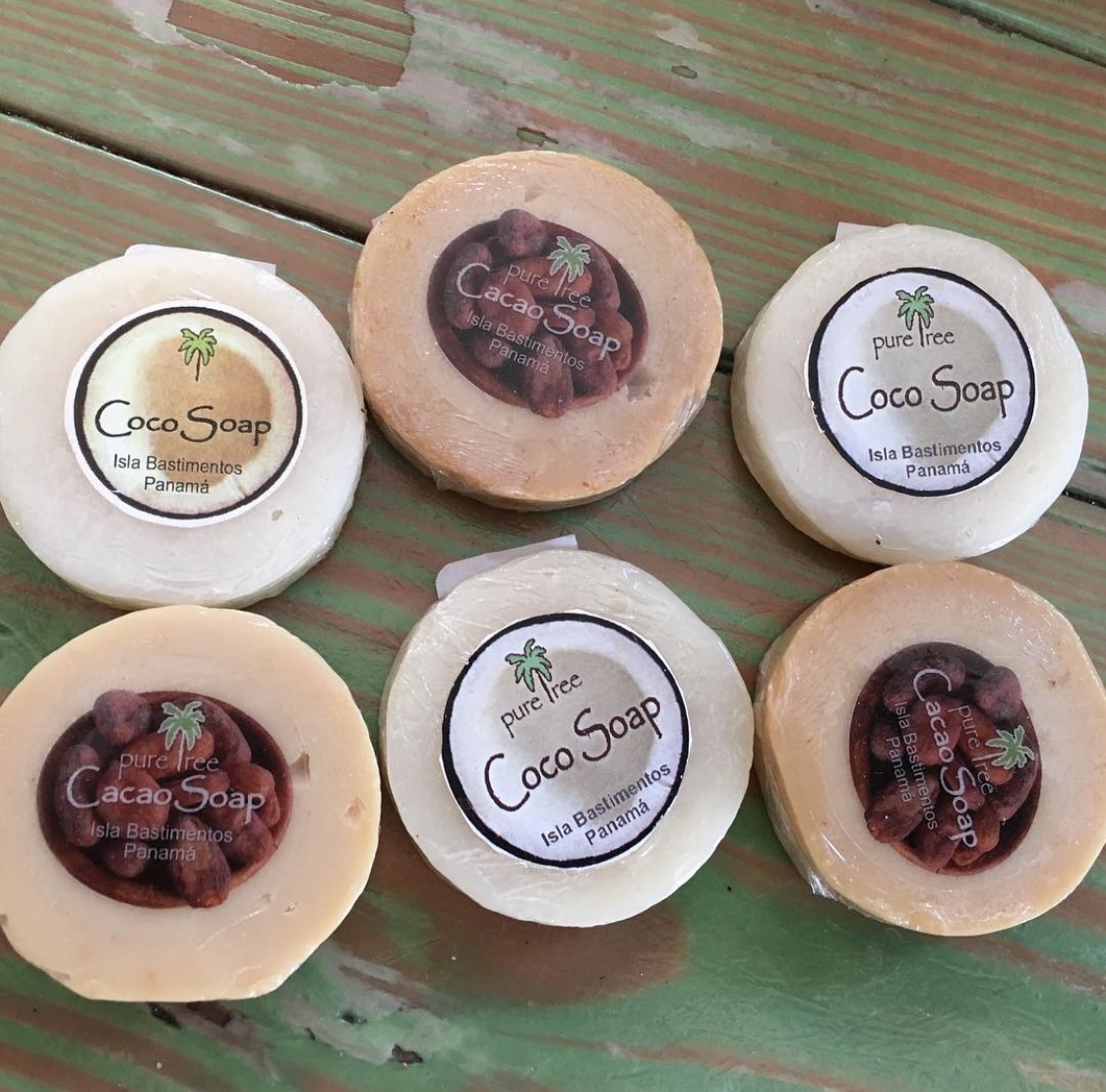 Eating at Super Gourmet Casco Viejo
Behind the counter there are a few boards where the menu is displayed. There are daily specials for lunch which include food and soups.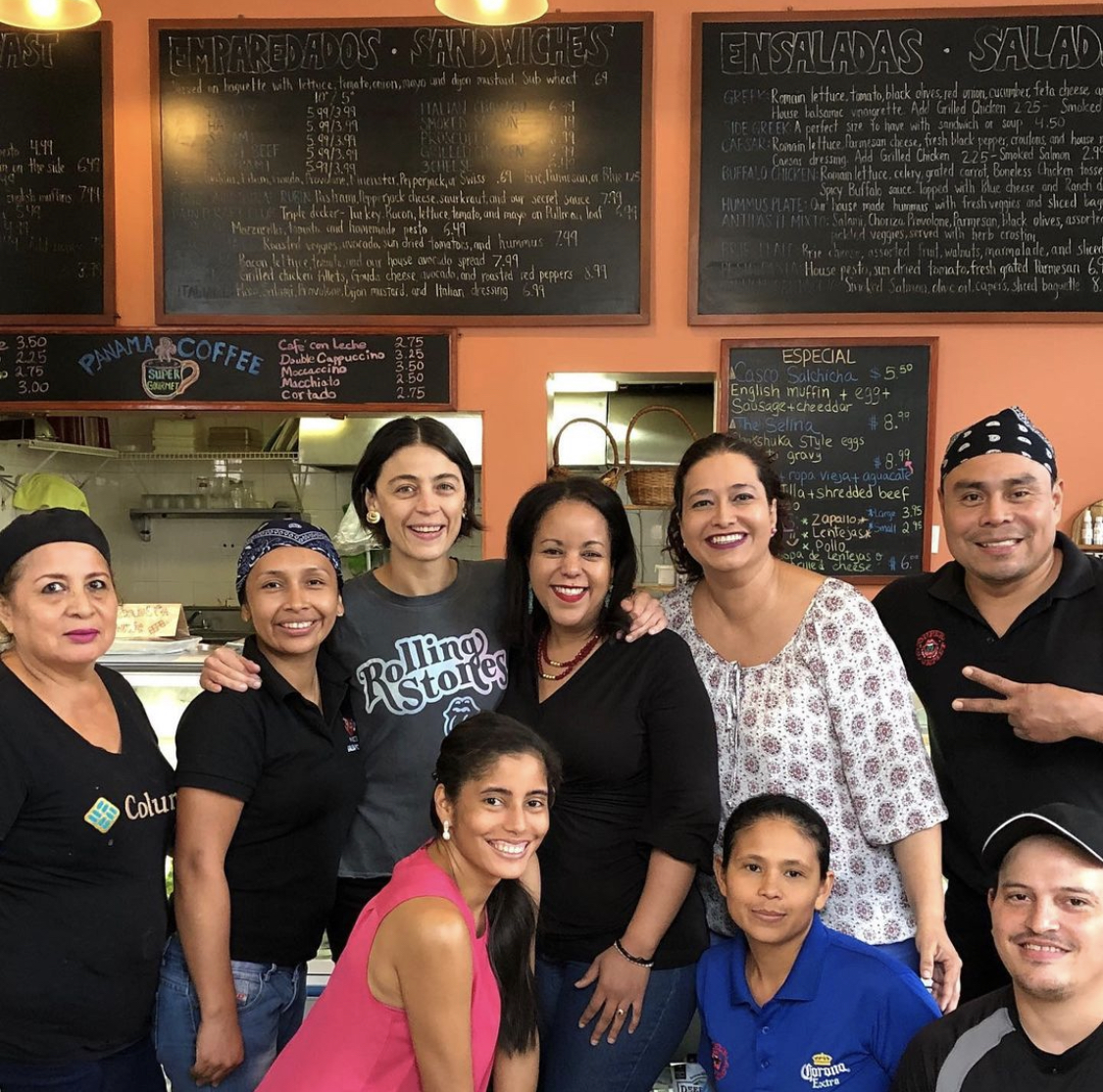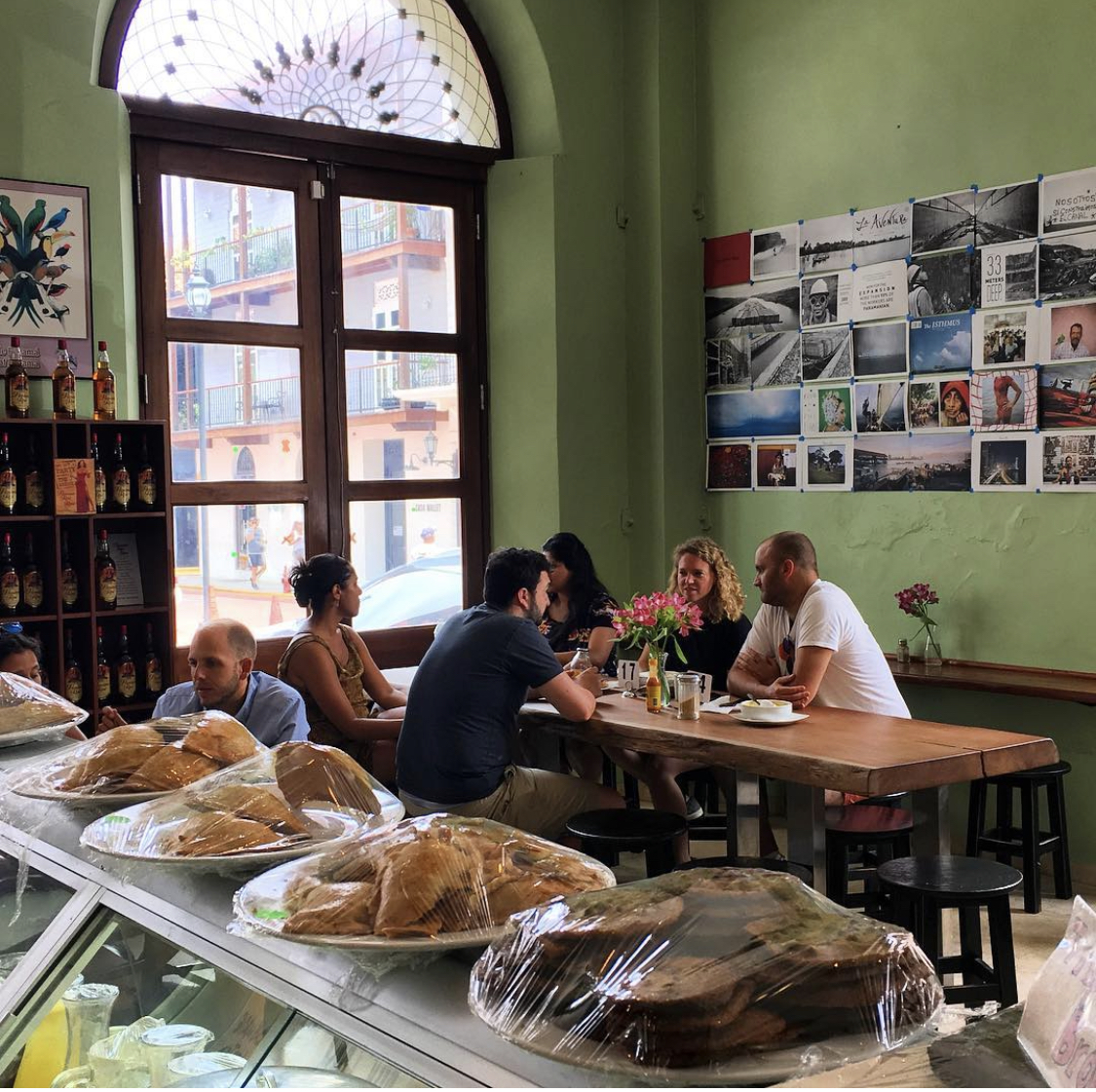 Breakfast options include fruit bowls that can include yogurt and granola. Shakshuka is another popular Israeli option. Eggs can be served in many different styles including omelet, eggs Benedict or scrambled. The breakfast sandwich with English muffin is an easy option to order. It can include eggs with chorizo, bacon, buffalo chicken or vegetarian. The arepa also has scrambled eggs, ham and cheese.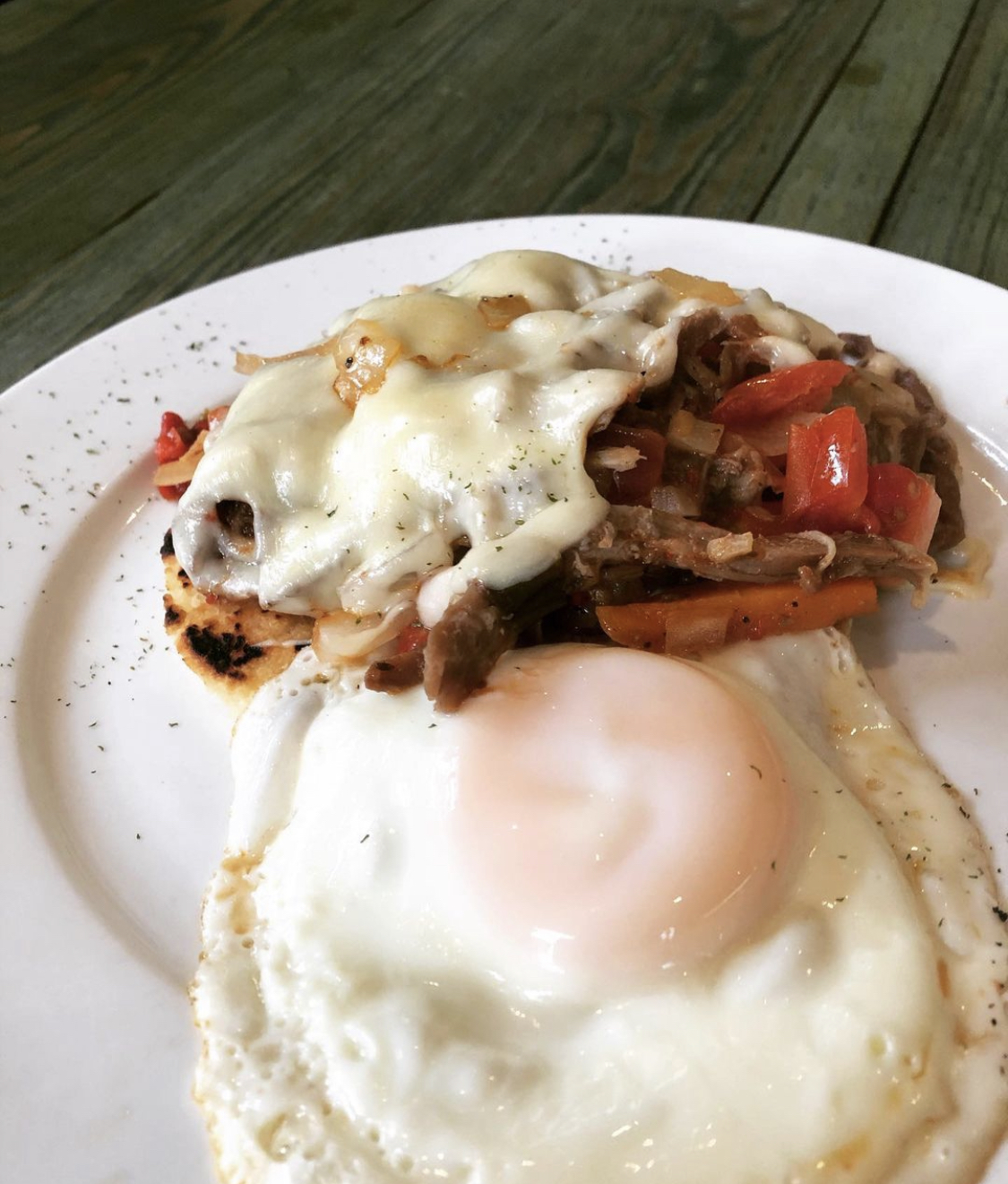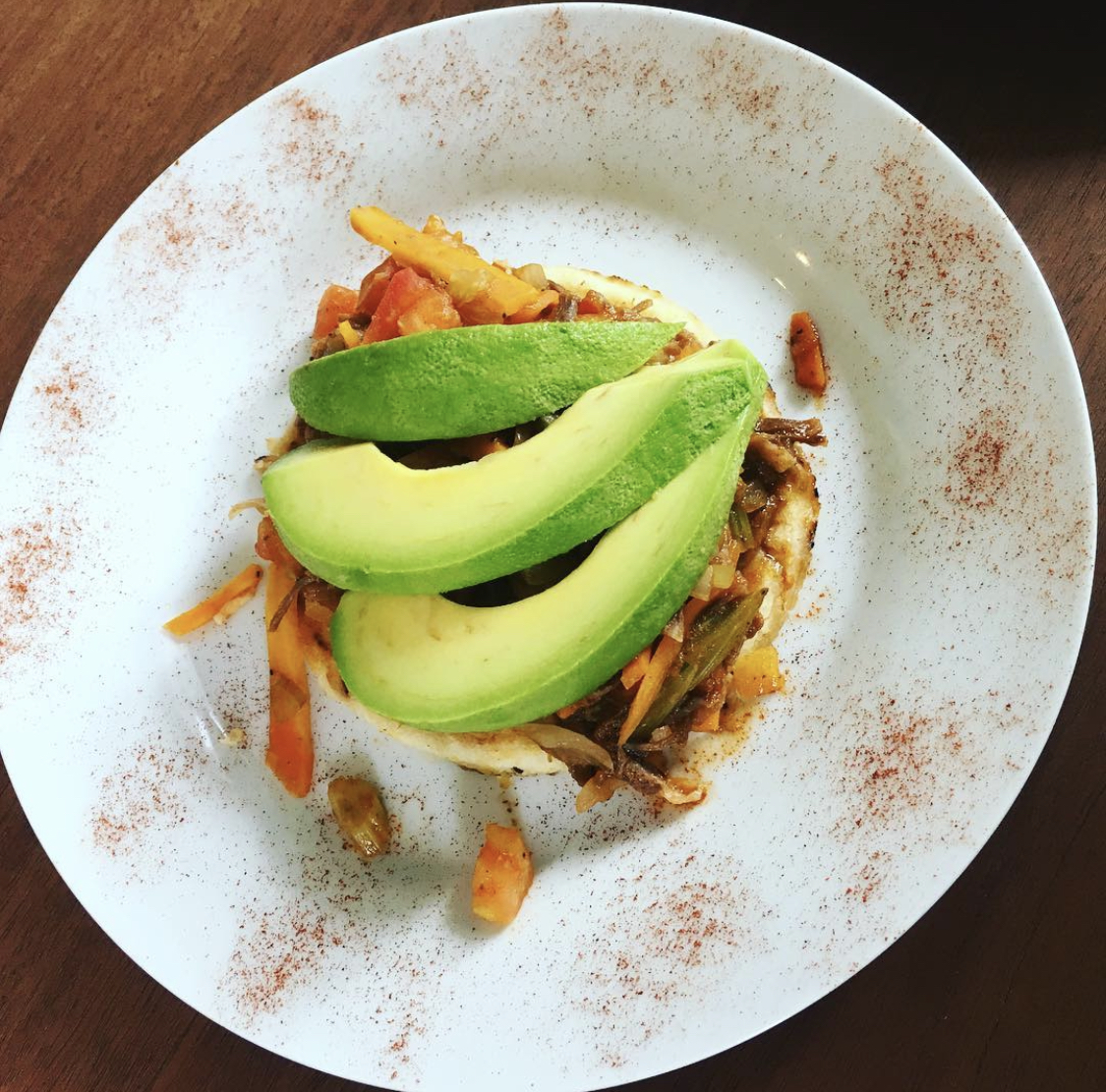 The empanadas are probably the most famous option on the menu and they run out of them on a daily basis. They have different options including sweet and savory empanadas with apple, meat, cheese and chicken. They also have banana bread, brownies, cheese cake, key lime pie and other options you can have with a cup of coffee. Super Gourmet Casco Viejo has fresh squeezed juice.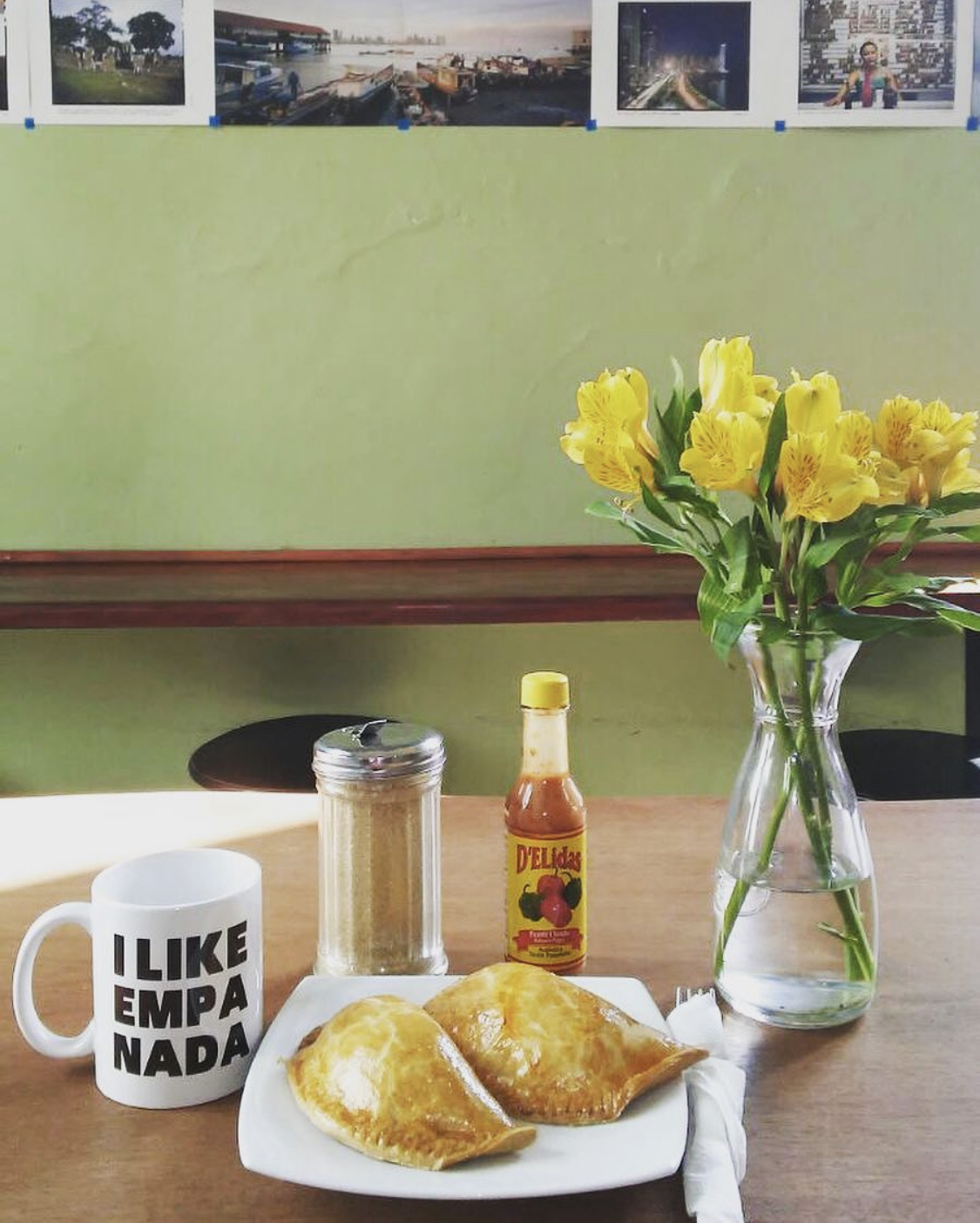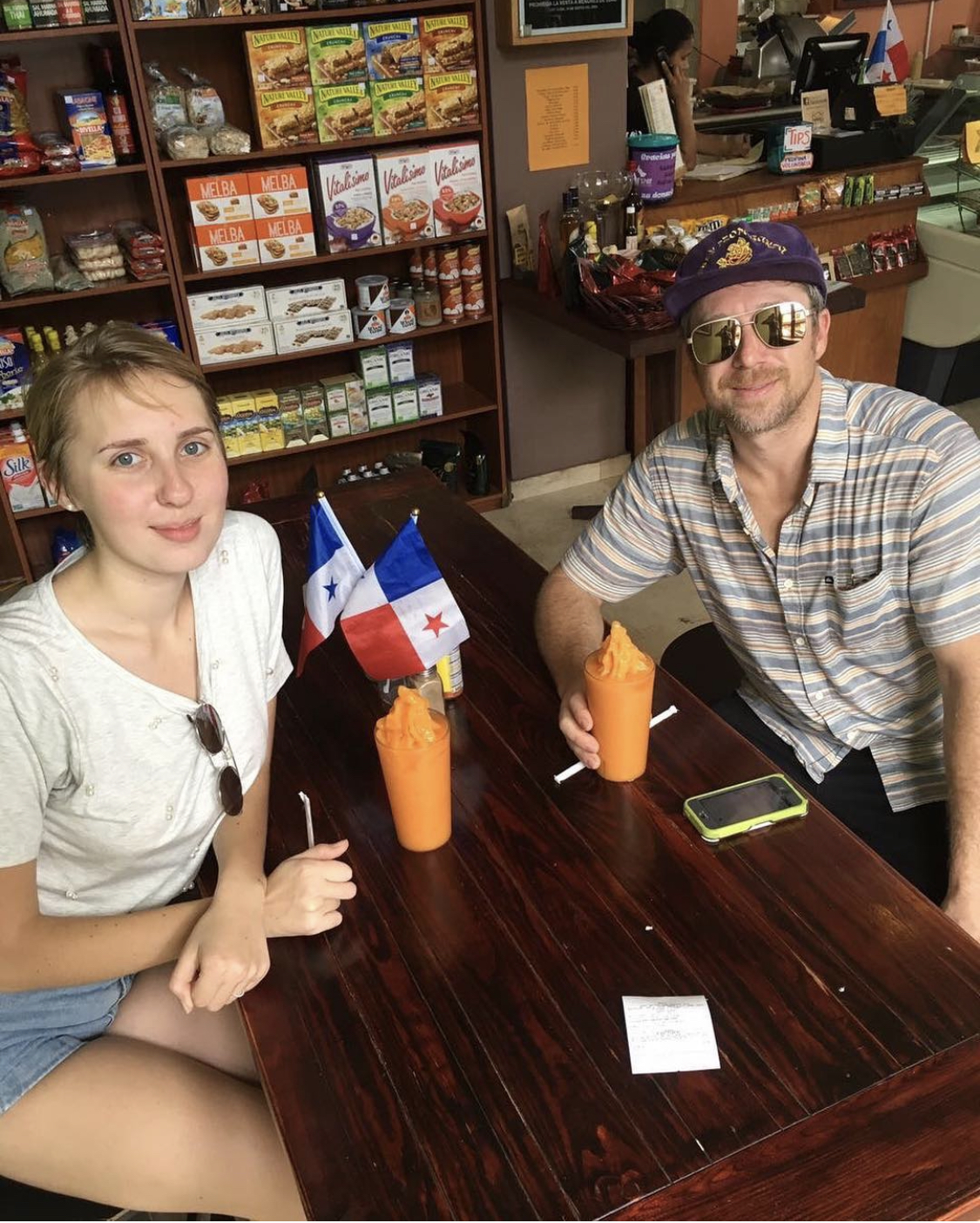 There are plenty of sandwich options at Super Gourmet Casco Viejo. You can make your own picking between meats and cheese. Or select from a list of predefined options, many which are inspired by local people or landmarks, some which are no longer around. The Rubin is one of the most popular options with pastrami, pepper jack cheese and secret sauce. There is also a classic club sandwich, the BLT and the Italian sandwich with ham, salami and provolone cheese. Vegetarian options include the caprese sandwich and the veggie Matt which roasted vegetables, sun-dried tomatoes and avocado.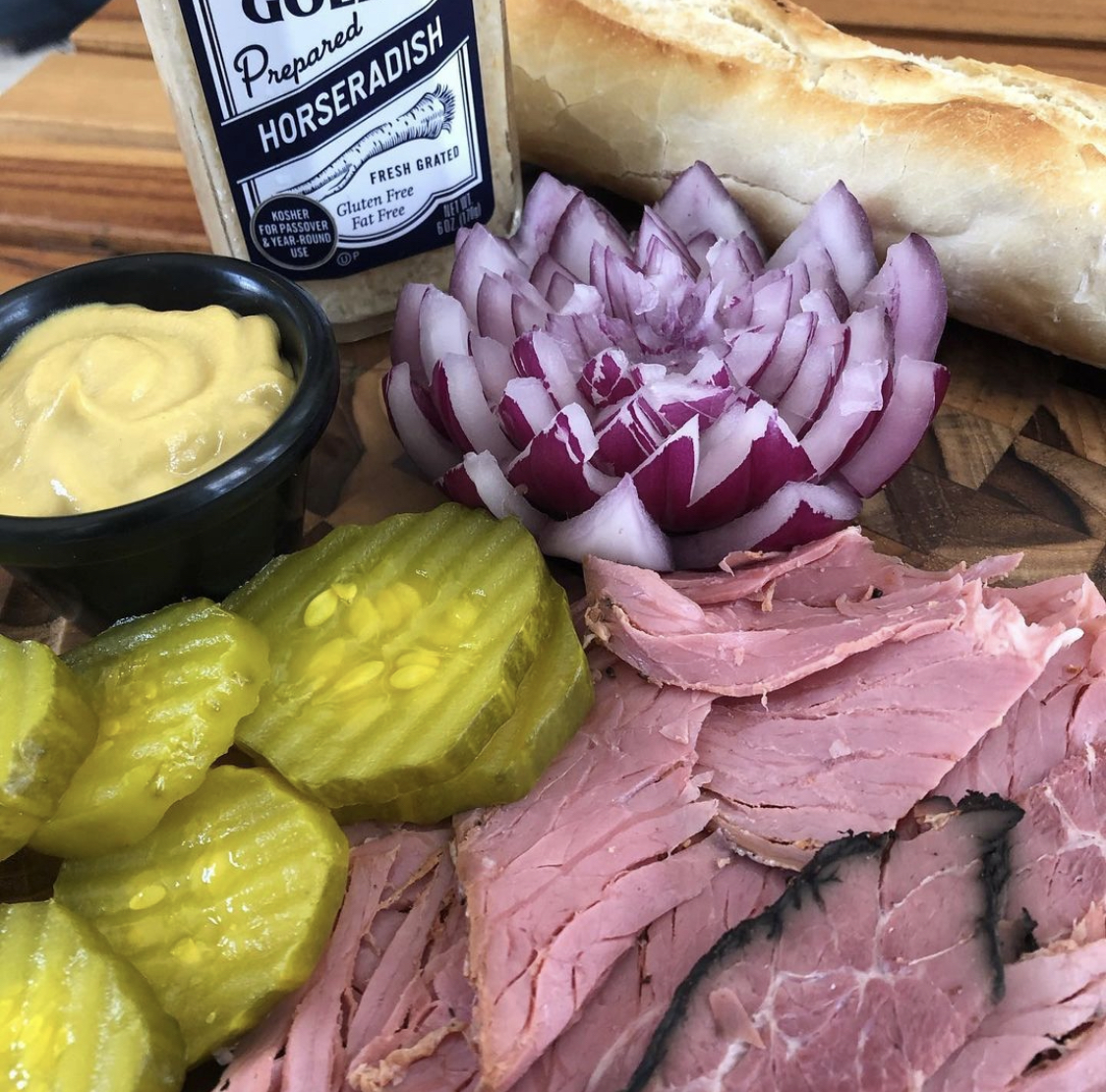 Salad options include greek salad with lettuce, tomato, black olives, cucumber, onions and feta. It is possible to add chicken or salmon or to have it on the side with a sandwich or soup. Caesar salad can include chicken or salmon as well. Buffalo chicken salad is a popular option with boneless chicken with spicy buffalo sauce and blue cheese.
Other options to eat include the hummus plate with veggies and bread. Pesto pasta has sun-dried tomatoes and fresh parmesan. While the salmon carpaccio has smoked salmon, olive oil and capers. Those who are looking for something to share can order the brie plate with cheese, fruits, walnuts and bread or the antipasti mixto which has salami, chorizo, cheese, olives and herb crostini.