Casa Antigua Hotel is located on Avenida Eloy Alfaro and Avenida B, right on the entrance of Casco Viejo. Luna Castle Hostel and Nomada Eatery are right next door. From this location, it is easy to walk to any of the attractions offered by Panama's colonial quarter. This hotel in Casco Viejo occupies a complete building. Because of the architecture of the building, you might think you are in a European city.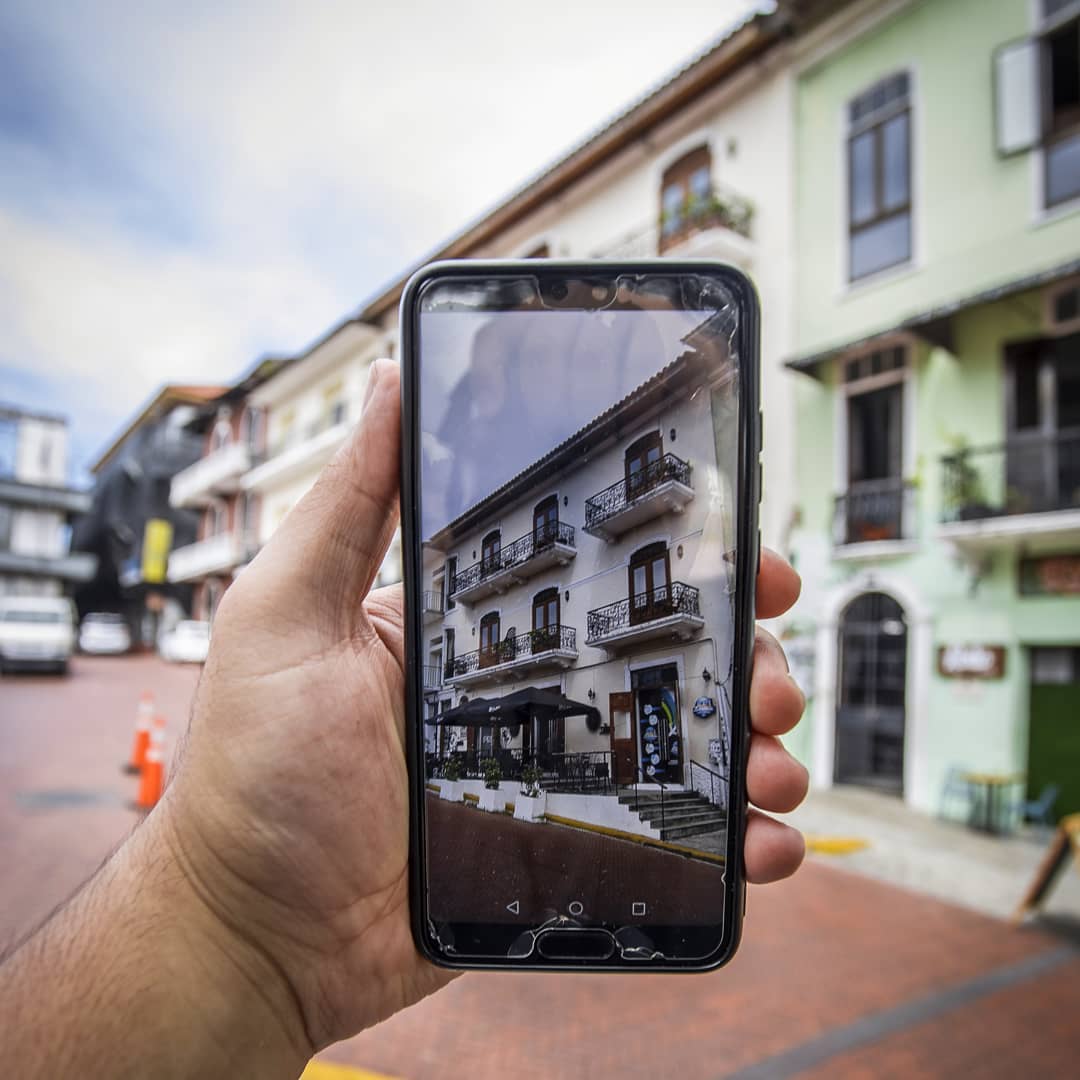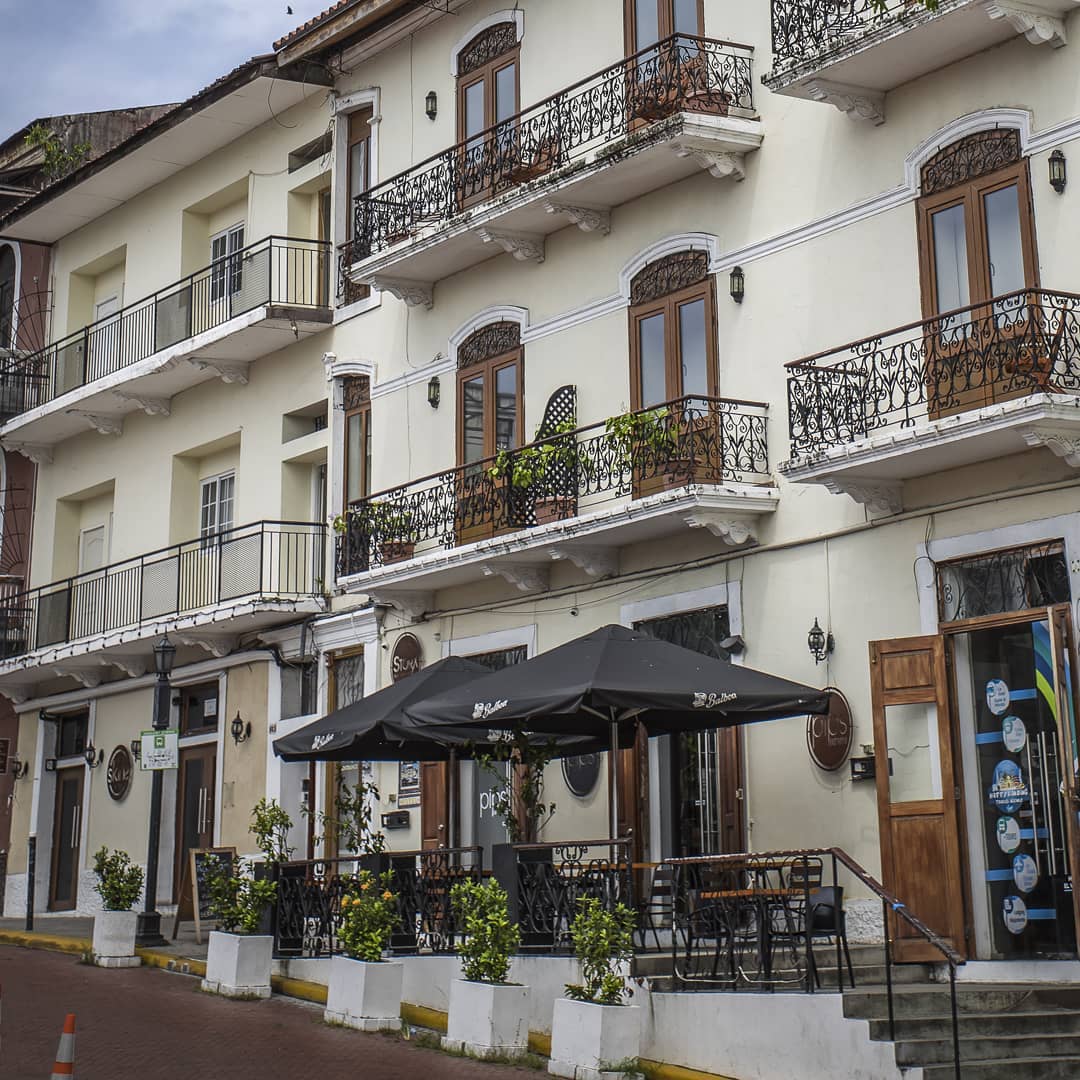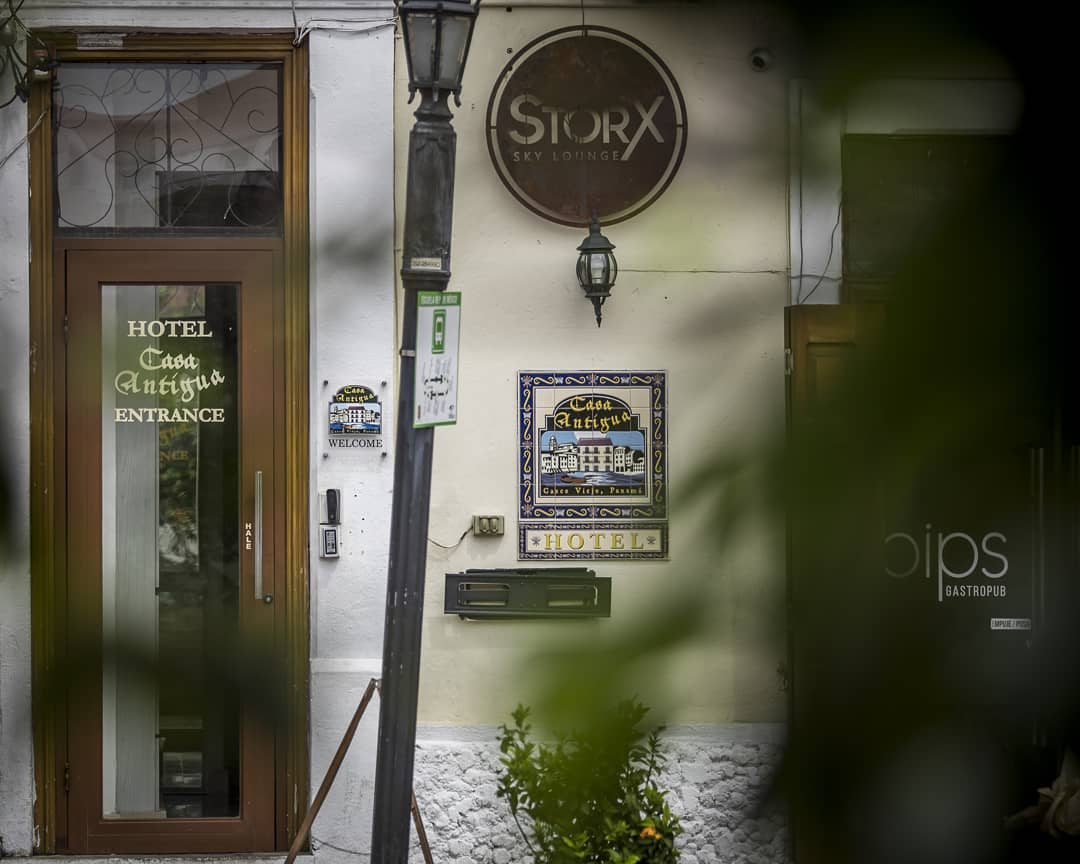 Casa Antigua Hotel opened in 2012, however, the whole property was renovated recently. A brand new glass elevator was installed to take people to the rooftop.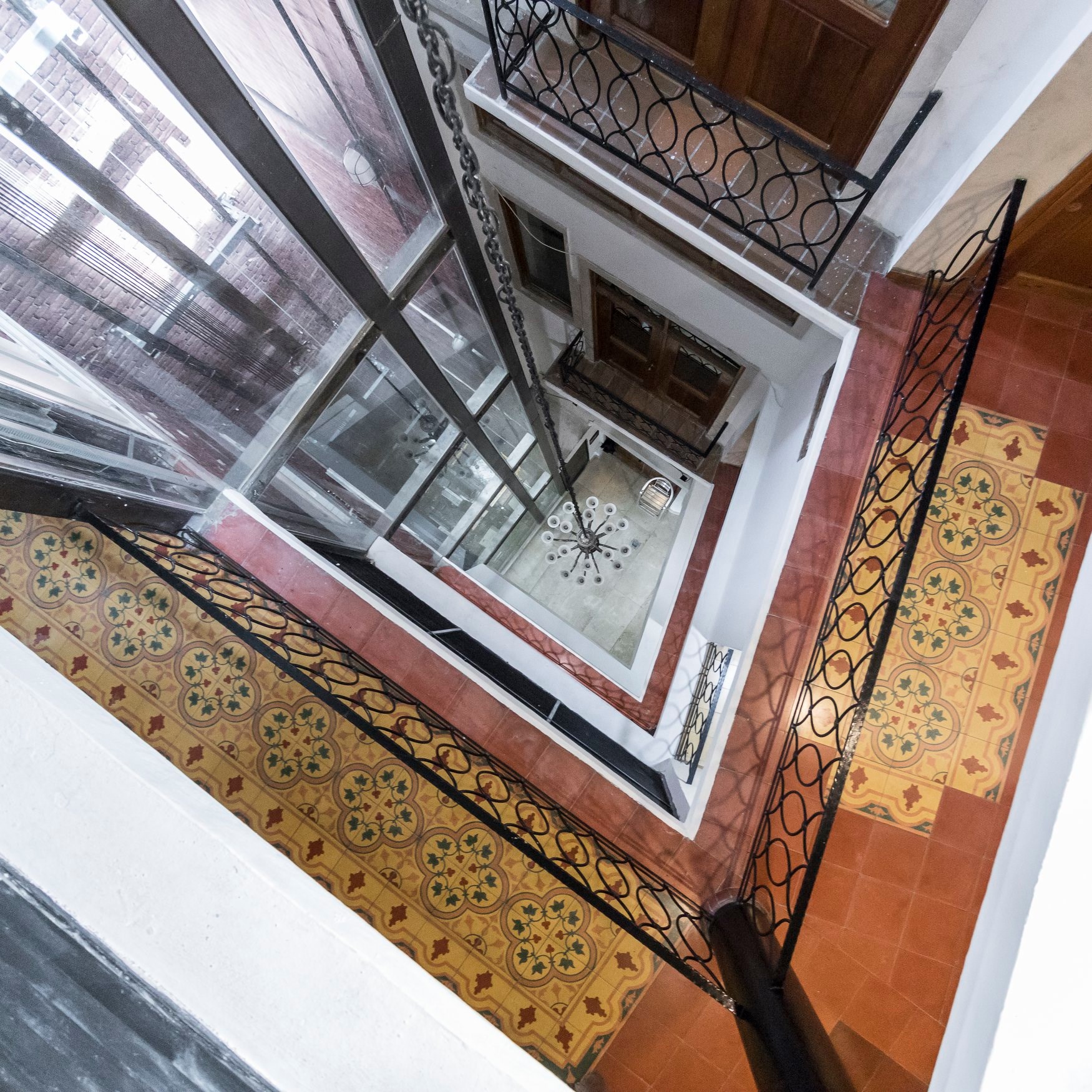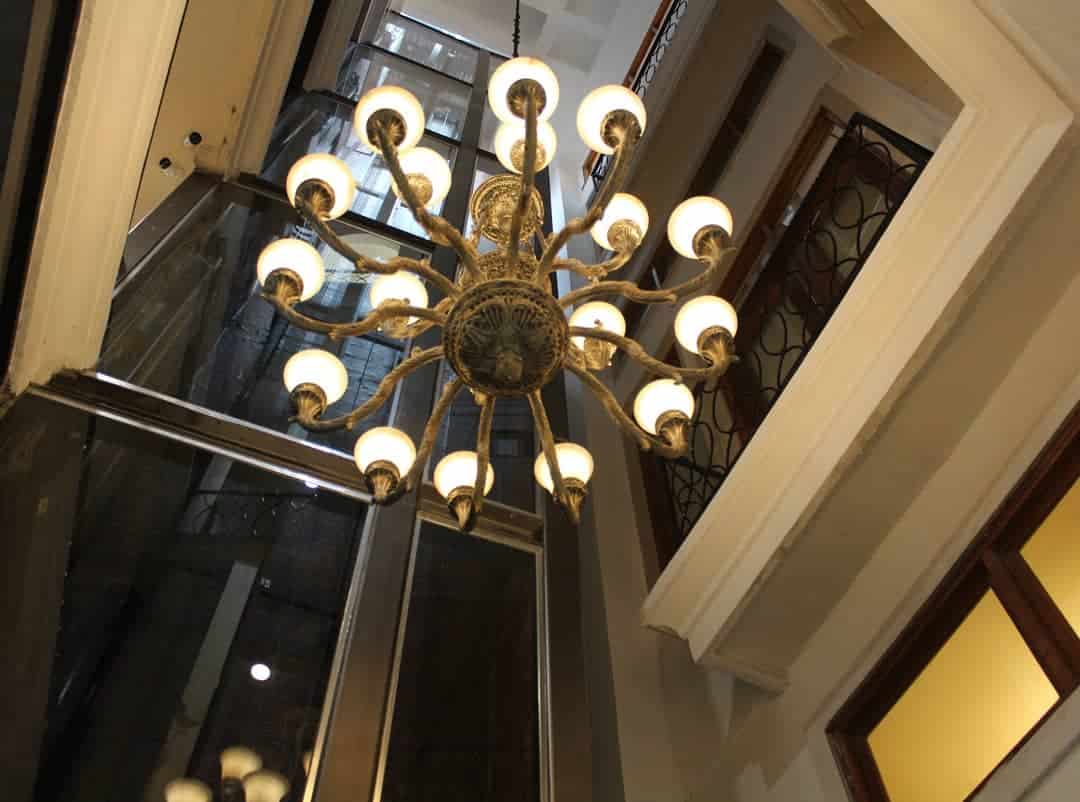 The StorX Sky Lounge is the rooftop bar of Casa Antigua Hotel. It has wonderful panoramic views of the old and new city of Panama. Sometimes there are people dancing and DJs, other times people just hangout since the music is light. Food is served on the rooftop, as well as specialty cocktails.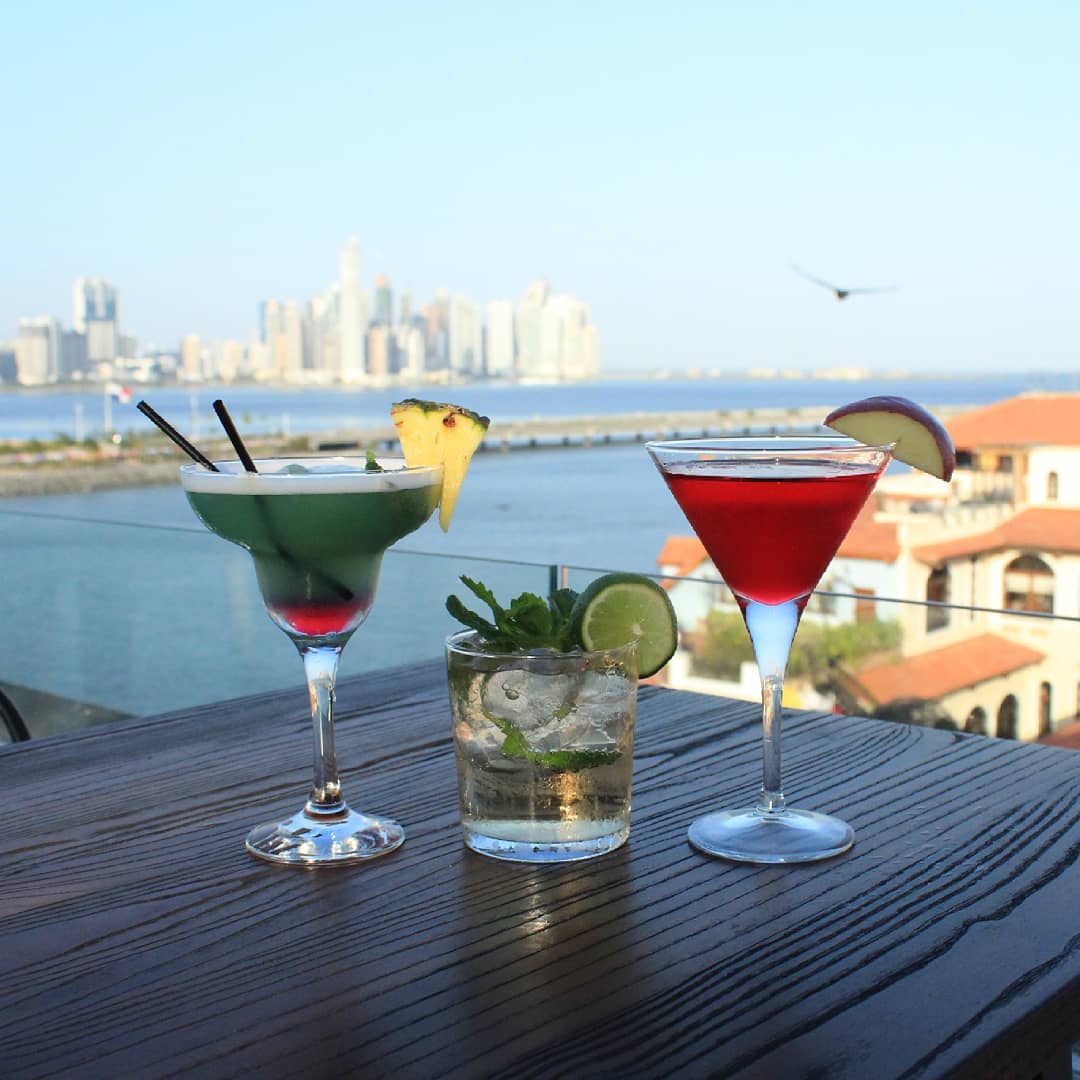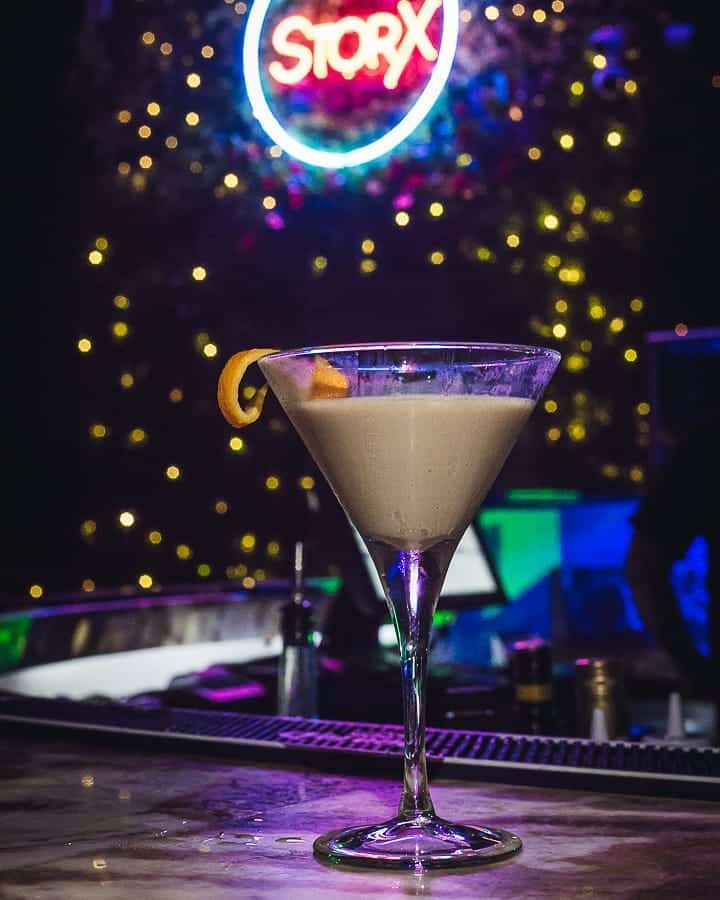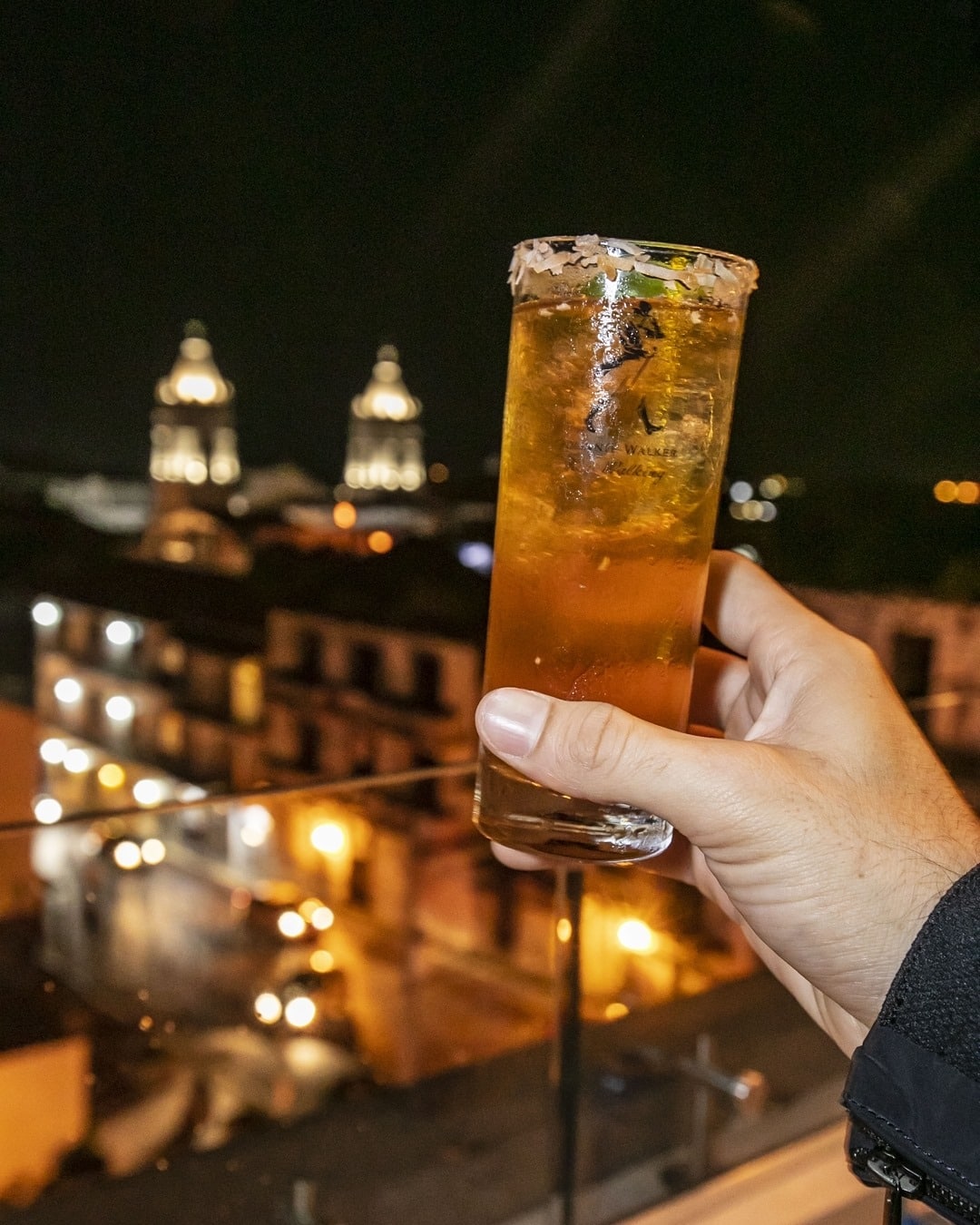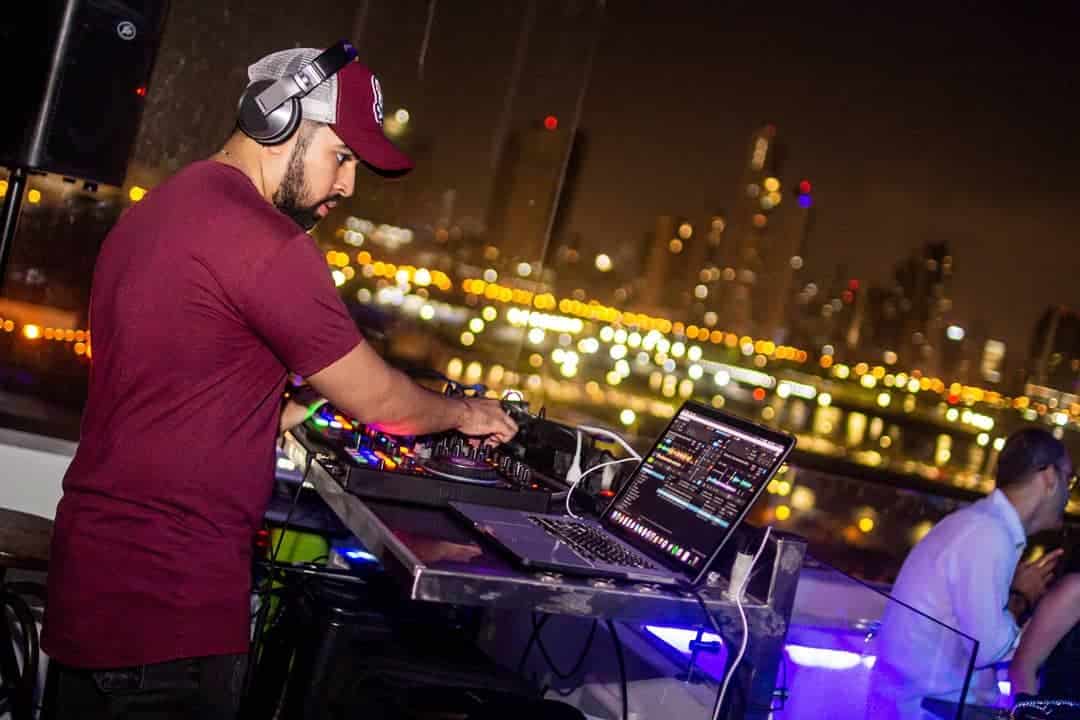 On the ground floor of Casa Antigua Hotel is Pips Terrace Café & Gastro Pub. It opens from 8 a.m. until quite late, on weekends sometimes until 3 or 4 a.m. This restaurant in Casco Viejo has tables on the sidewalk terrace with broad umbrellas. There are usually people sitting outside since early in the afternoon, when it cools off a bit. It is the perfect place to share a bucket of beer and see people passing by. The café has an interior area as well which is separated from the outside by French doors.
Pips Terrace Café & Gastro Pub serves bar food such as tequeños, nachos, chicken wings, quesadillas, tacos, ceviche, pizza and hamburgers. They have happy hour from noon to 8 p.m. from Monday through Friday. Guests who are staying at the hotel will get special discounts on drinks and food. Room service is also available.
Casa Antigua Hotel has Suites, Rooms and Dormitories
Suites
Arco Chato: refers to the flat arch found in Convent of Santo Domingo. This suite has one queen bed sleeping two adults and a child can sleep on the sofa. It is set up on two stories, with a private bathroom, a fully equipped kitchen, television and a dining table. The downstairs living room area is over gorgeous antique floor tiles. Furniture is made from rattan, with a tropical decor. Original calicanto exposed walls can be seen in part of the suite.
Chagres: this suite in Casa Antigua Hotel is set up on the same level with a small flight of stairs taking guests up to the bedroom area that has a king sized bed. Walls are a combination of concrete, calicanto and brick. It has its own private balcony, fully equipped kitchen, living room area with dining table and television. Decor is more modern.
Cruces: this suite is a bit smaller with a private balcony.The room is set up higher than the living area, with a queen sized bed and a private bathroom. Kitchen is open, made of wood, connecting with an entertainment center. Also has a dining table, but no living room area.
Kliemman: this is the largest suite, sleeping four guests in two rooms. One room has a queen bed and the other a double bed. It is set up on one level with a private balcony with great views of the modern City of Panama. This suite has a fully equipped kitchen, dining table and sofa.
La Muralla: is a less elaborate suite with a queen sized bed with a television in the bedroom. The common area has a fully equipped kitchen and a dining table.
Miraflores: this suite has two levels with a queen sized bed on the top level. The room has a wardrobe, safety deposit box, private bathroom and television. While the ground floor has a sofa bed that can fit a child, coffee table, dining table and a fully equipped kitchen.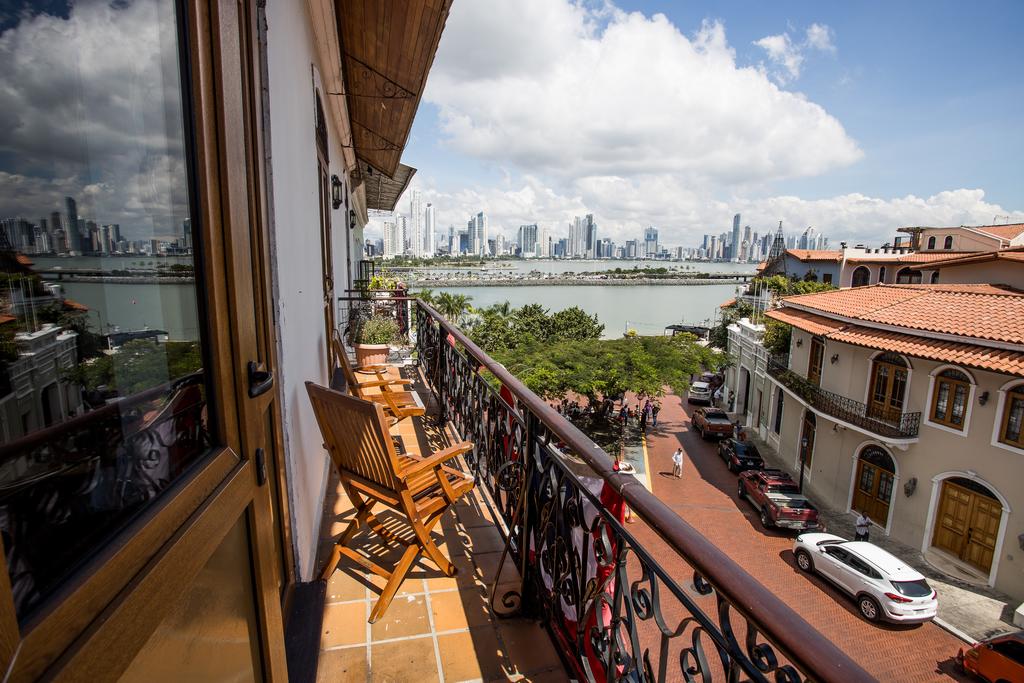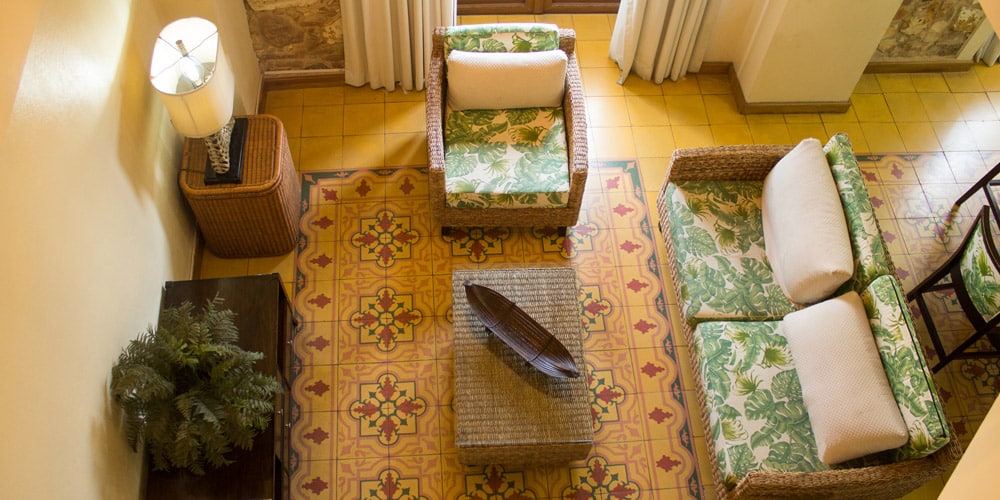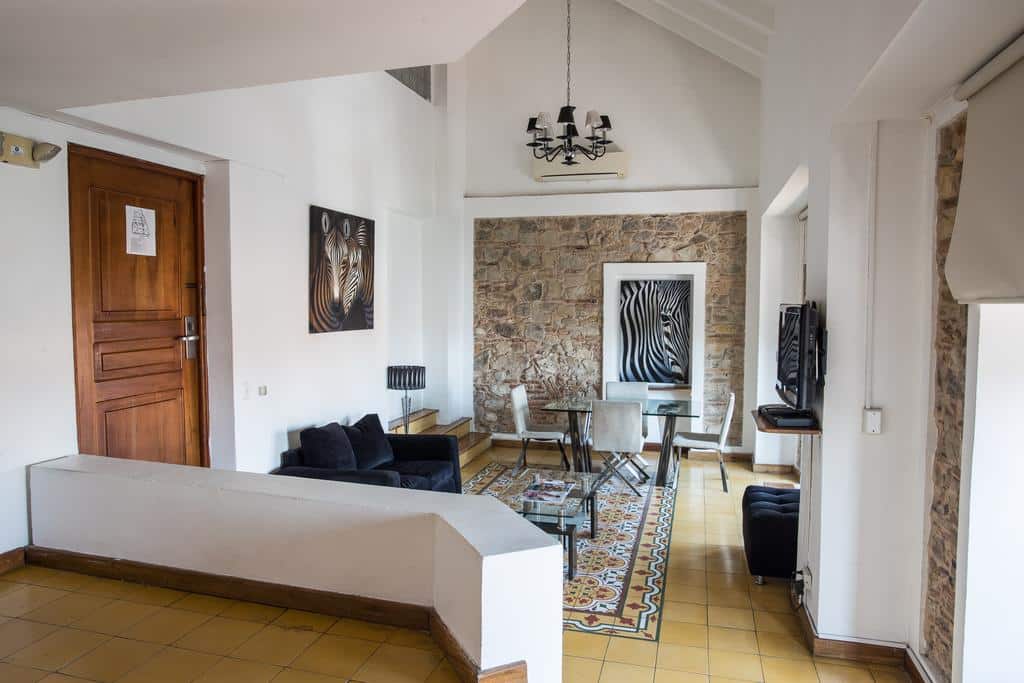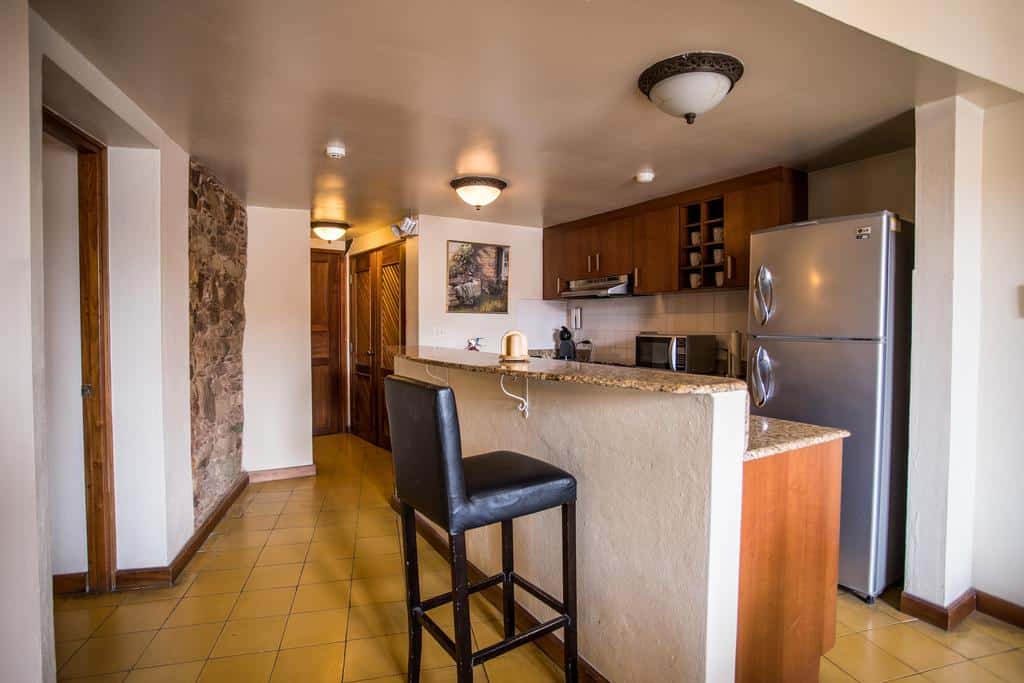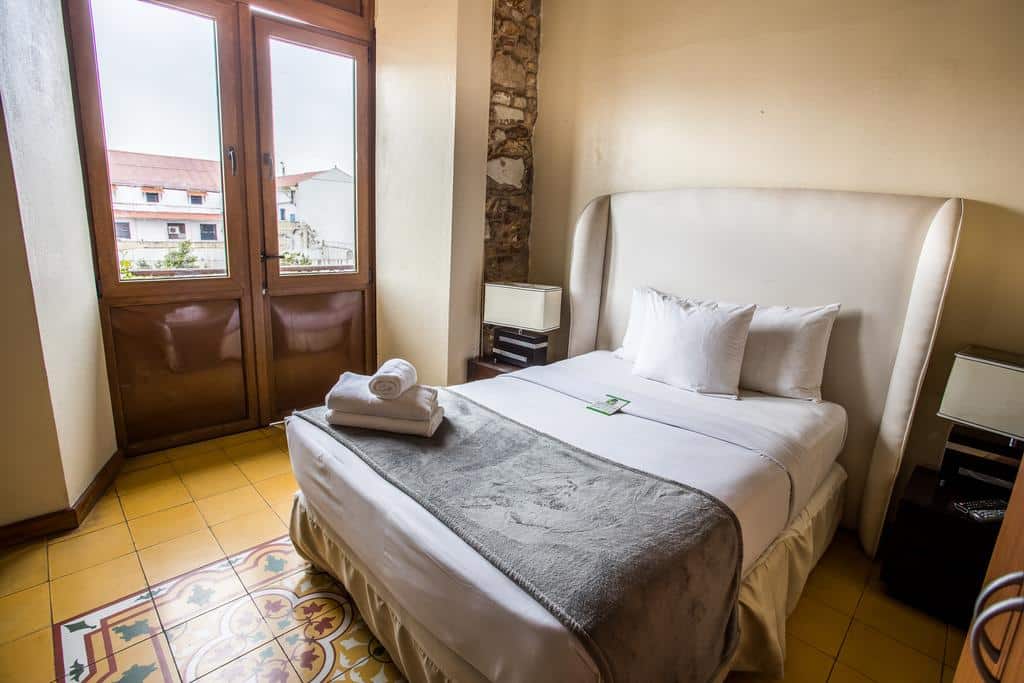 Rooms
Paseo de las Bovedas: this attic room is more modern, with wooden floors instead of tiles. It is set up in one level with a separate bedroom with a king sized bed and private bathroom. There is a kitchenette and a small dining table as well.
Portobelo: this is the smallest room with no kitchen or living area. It has one bedroom with a king sized bed, television, private bathroom and wardrobe.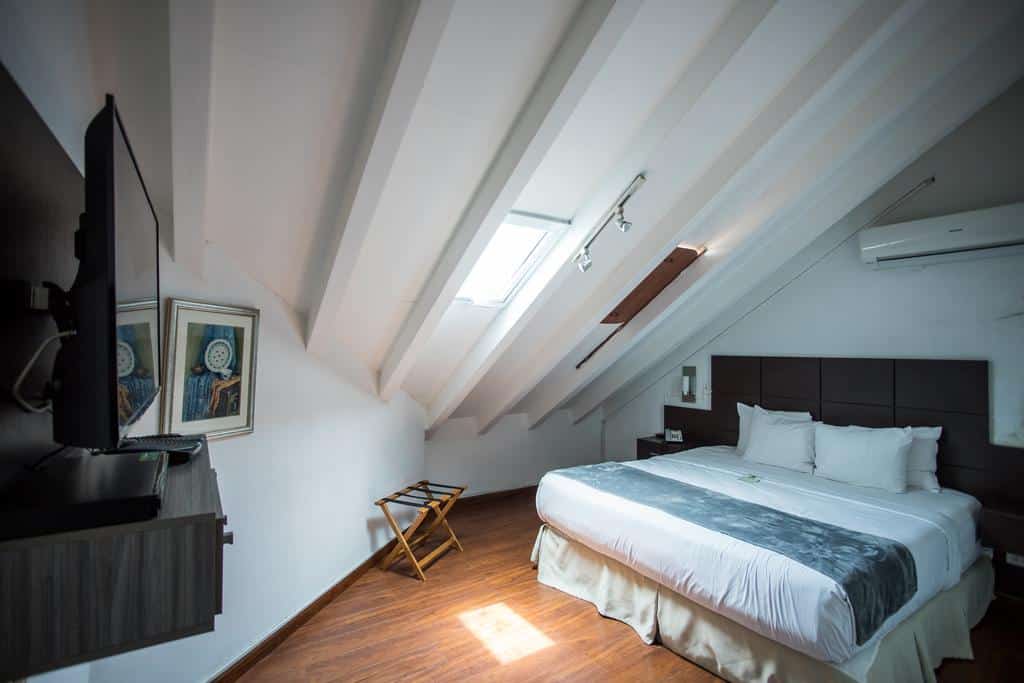 Dormitories
Both hostel rooms have air conditioning and hot water. There is no curfew and every guest has their own keys. Washing facilities are also available. Complimentary WiFi can be found throughout Casa Antigua Hotel.
Pacific: this shared room has eight bunk beds designed for women. It is very basic with sheets, electric sockets and a bathroom.
Atlantic: also a very basic option for a hostel in Casco Viejo. Mixed (men and women) dorm with ten beds and a bathroom.