The Mola Museum is one of the museums you can visit during your time in Casco Viejo. Walking throughout the neighborhood you will see Guna (formerly known as Kuna) women sitting in the parks and in Paseo Las Bovedas selling their colorful crafts including sewn fabric pieces of cloth which are called "molas".
What is a Mola?
"Mola" means shirt or clothing in Dulegaya, the native Guna language. During your visit to the Mola Museum in Casco Viejo you will also learn other terms in this native language. It is believed that the molas may have their origins in body painting. After colonization by the Spanish and contact with missionaries, the Guna started to transfer their designs on fabric.
First they were painted and later it was reverse appliqué which uses two to seven layers of different colored clothes which are sewn together. Parts of each layer are cut away to form the design, then the edges of the layers are turned under and sewn with stitches which are hard to see. Prices of molas depend on the number of layers and the quality of the stitching.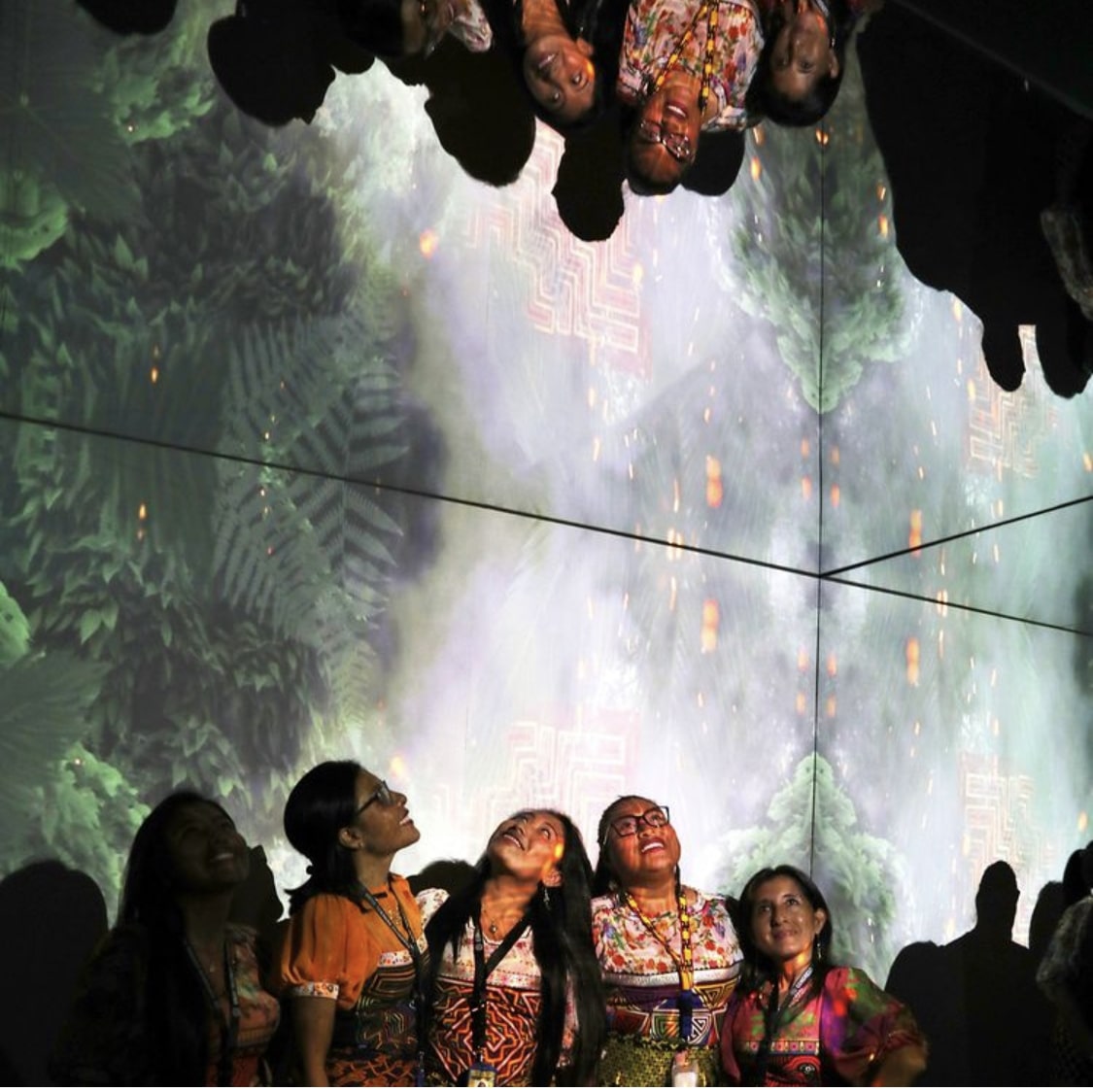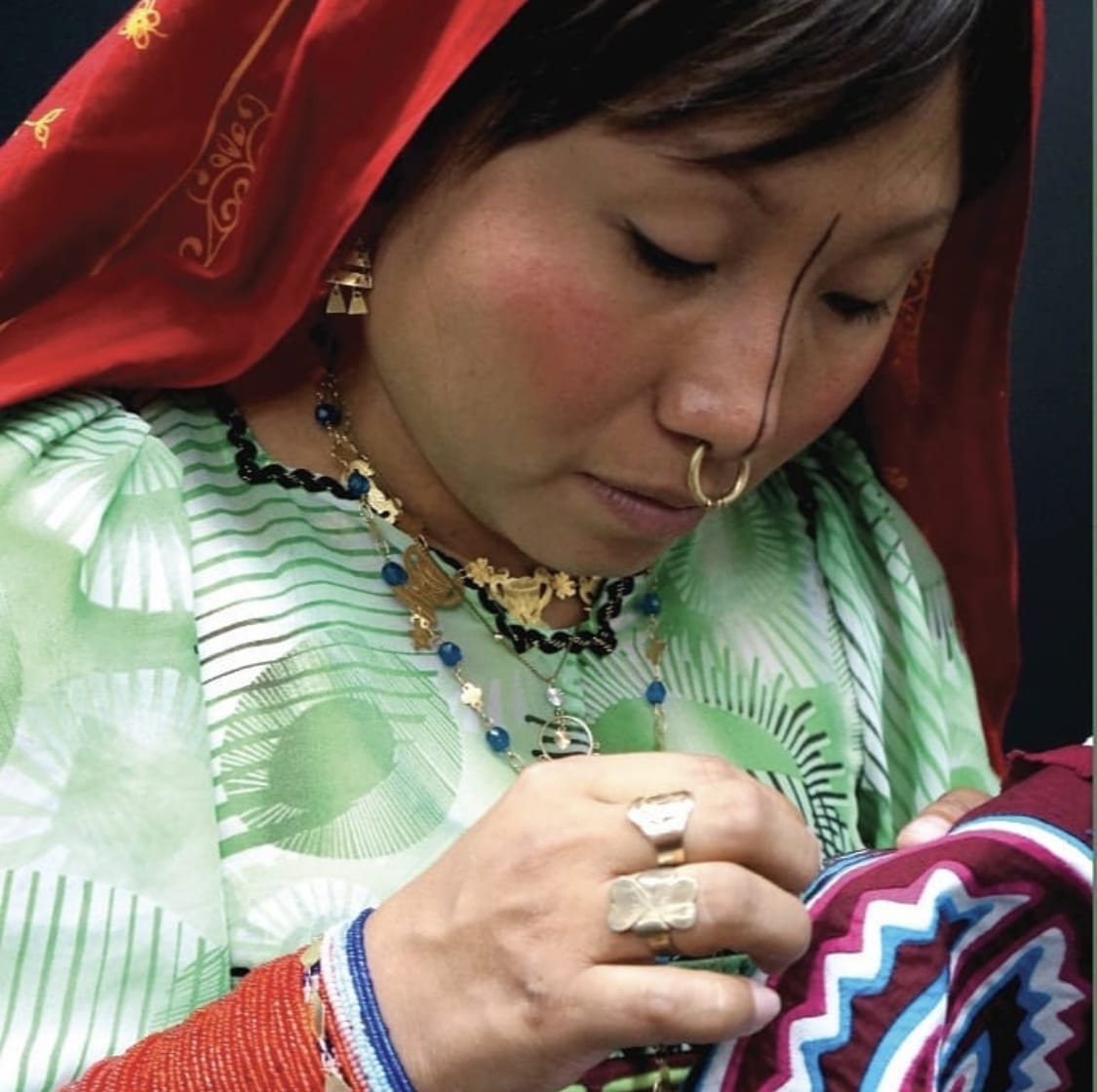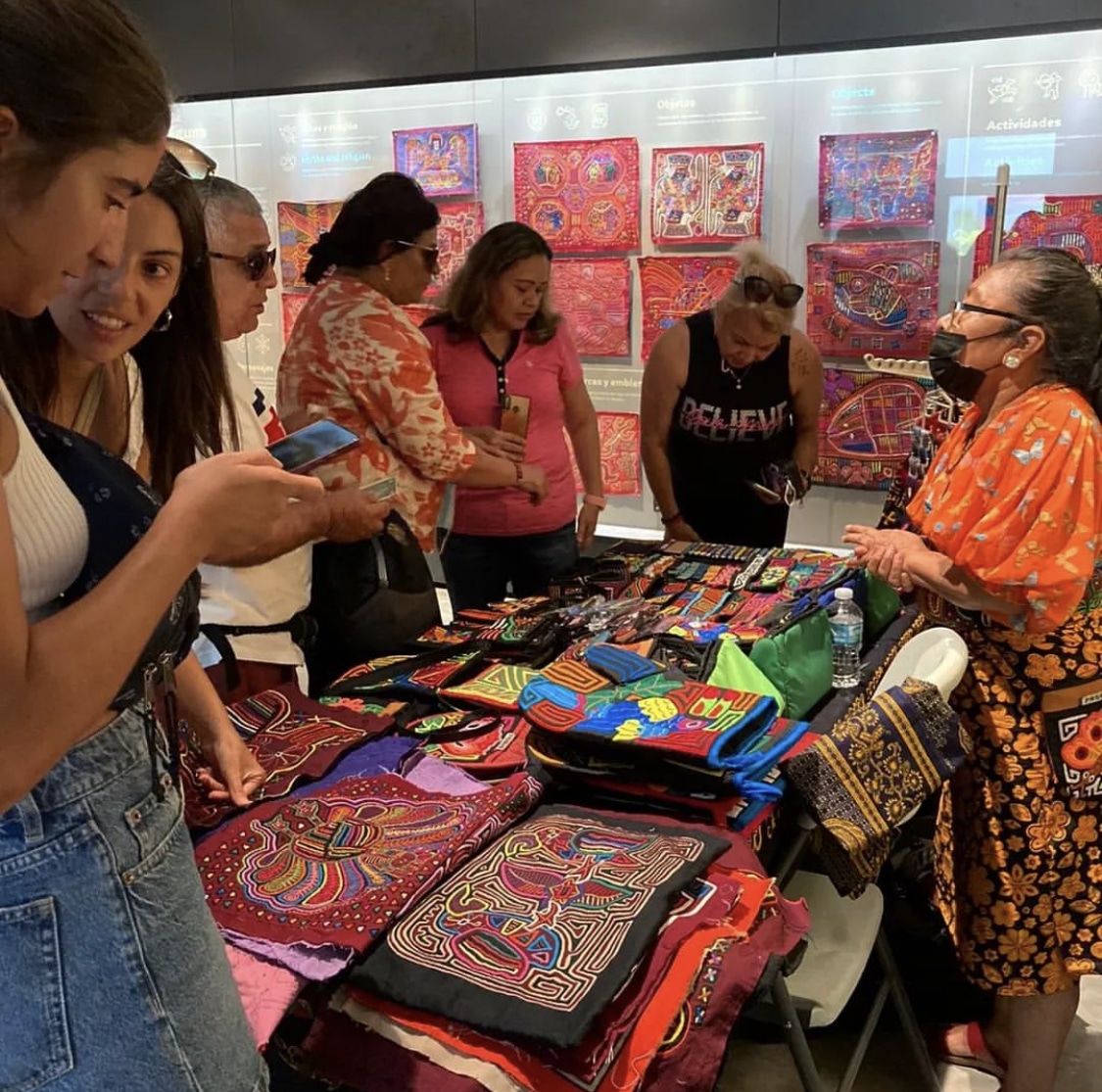 It can take between two weeks to six months to make a mola depending on the complexity of the design. Molas are considered to be "books of living history" and Gunas use traditional and geometric forms as models. Burgundy, orange and black are the three basic colors of a mola. Women wear molas as a blouse, along with colorful skirts and scarfs on their head. Strings of beads with patterns cover their ankles and wrists.
When Guna women get tired of a blouse they may dissemble it and sell it to mola collectors. Authentic molas show signs of wear such as fading and stitch markings along the edges. Mola design now has been made into purses, pillows, wall hangings, place mats, bedspreads and so on. Several Panamanian and international designers have used them in their creations.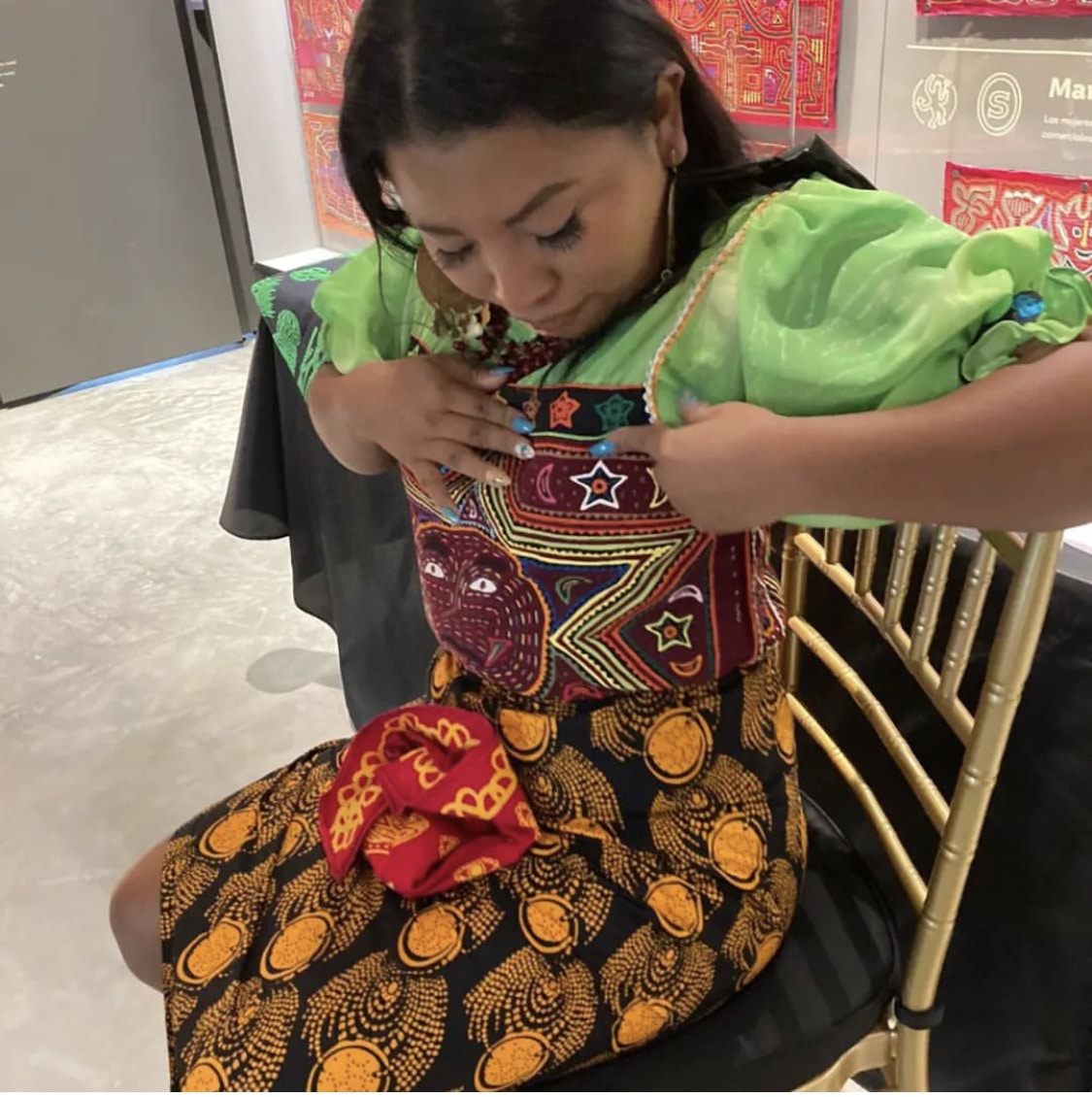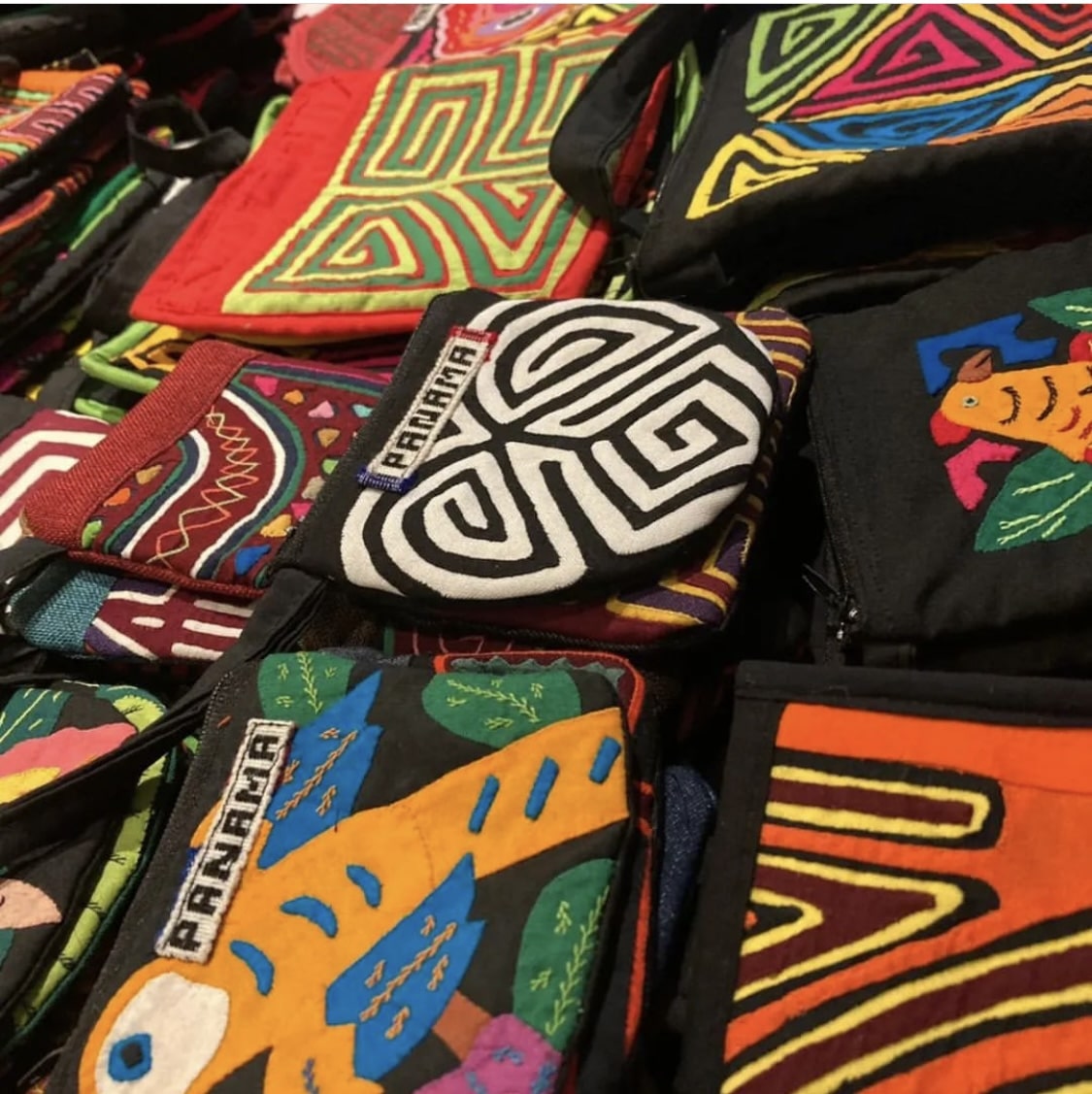 Interest for molas has become international since they have been featured in high end fashion magazines such as Vogue. The Mola Museum in Casco Viejo features many molas, but they are not the only museum in the world to have them. The William Benton Museum of Art in Connecticut, the Cleveland Museum of Art and the Denison Museum also feature them in the United States.
Mola Museum in Casco Viejo
The idea of the Mola Museum (MuMo) started in 2017 when Stanley Motta (owner of Copa Airlines) went to the Textile Museum in Oaxaca. He remembered that his father's friend, José Félix Llopis, had an enormous collection of molas. Llopis was both a businessman and philanthropist. His niece, Patricia Llopis, offers the collection of her uncle for the Mola Museum. The mola collection of the Panamanian artist, David De Castro represents about one quarter of what is exhibited, while the Fundacion Alberto Motta put the rest. There are about 200 molas on display in the museum which was inaugurated on December 1, 2019.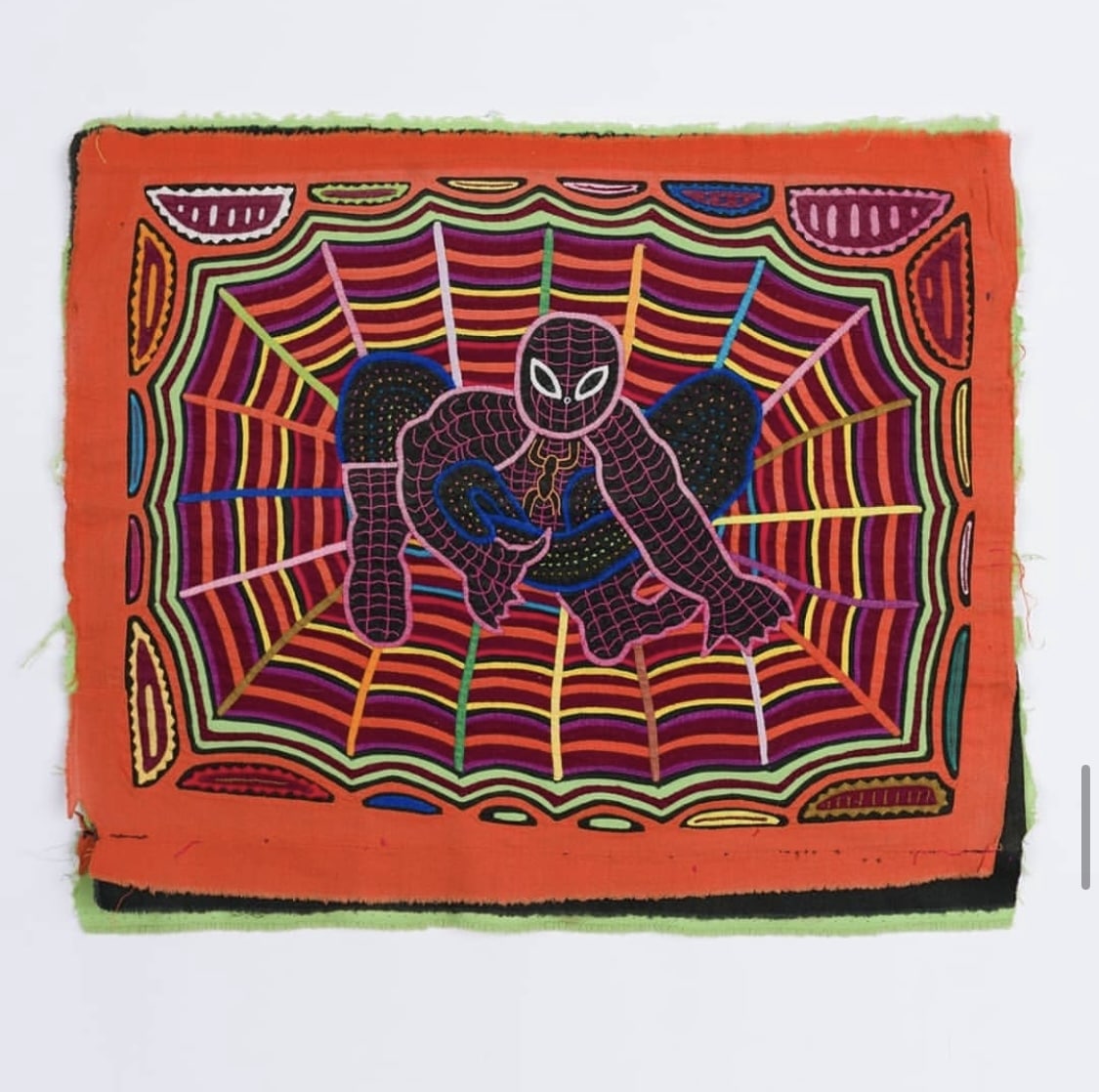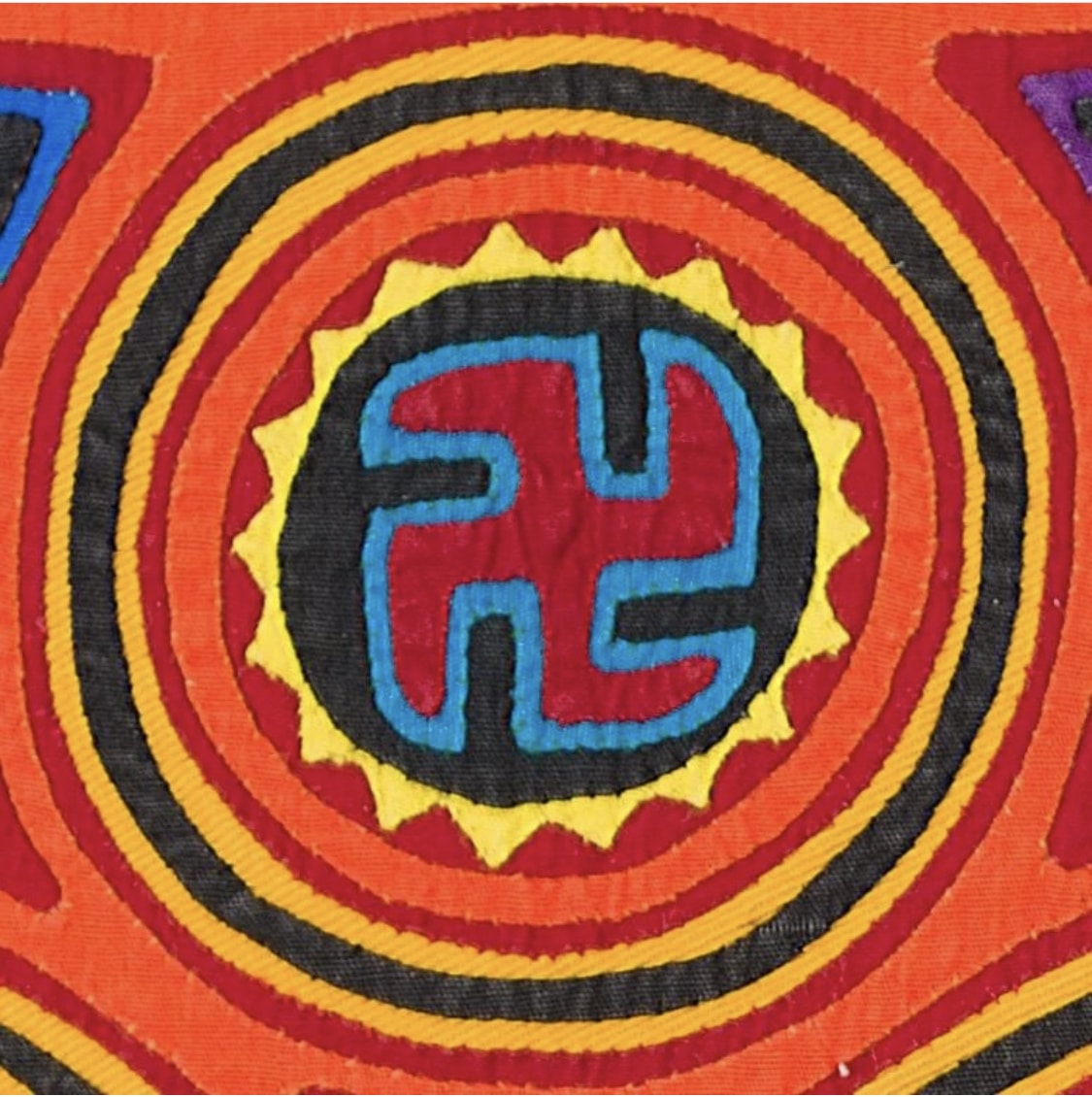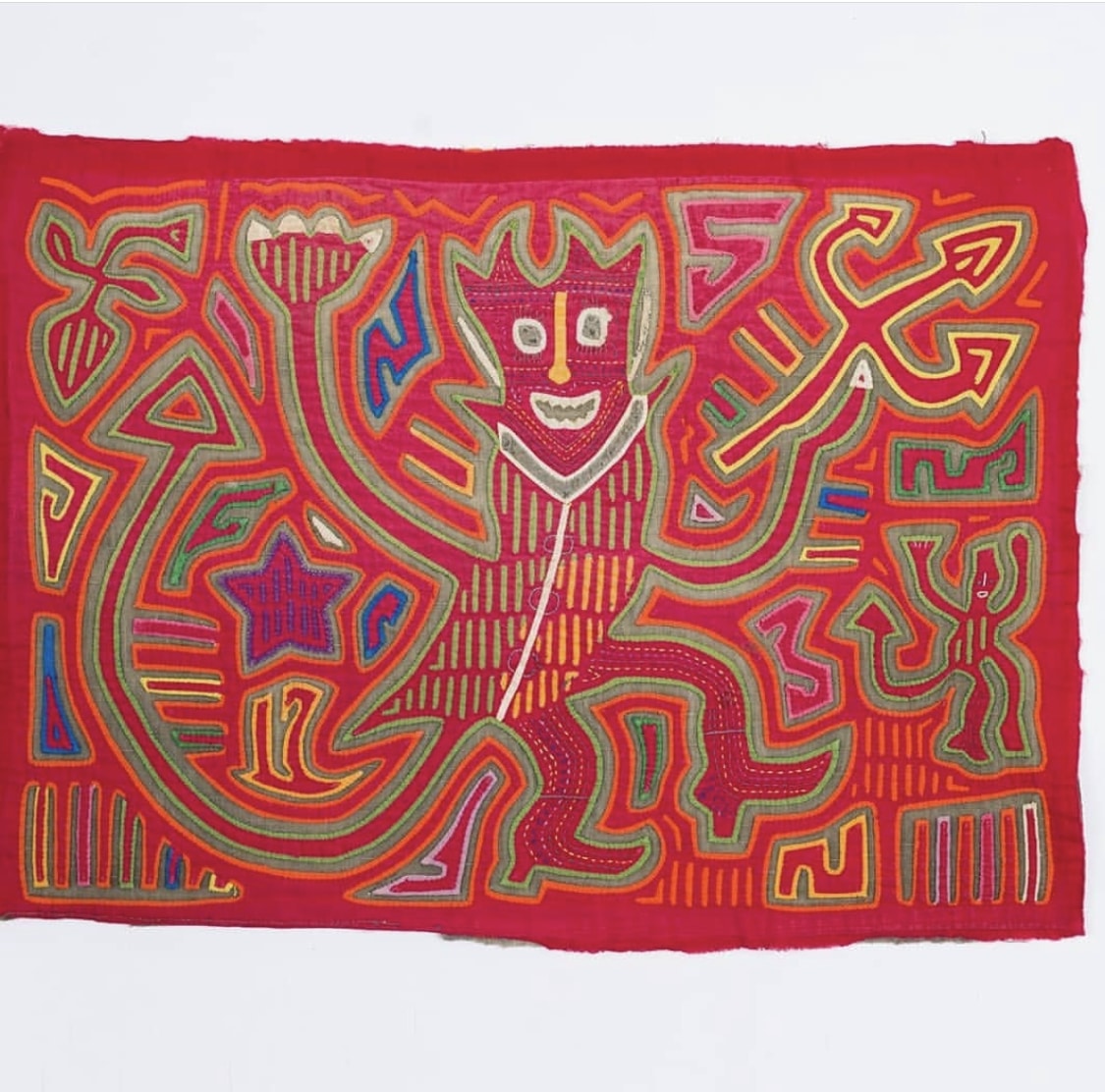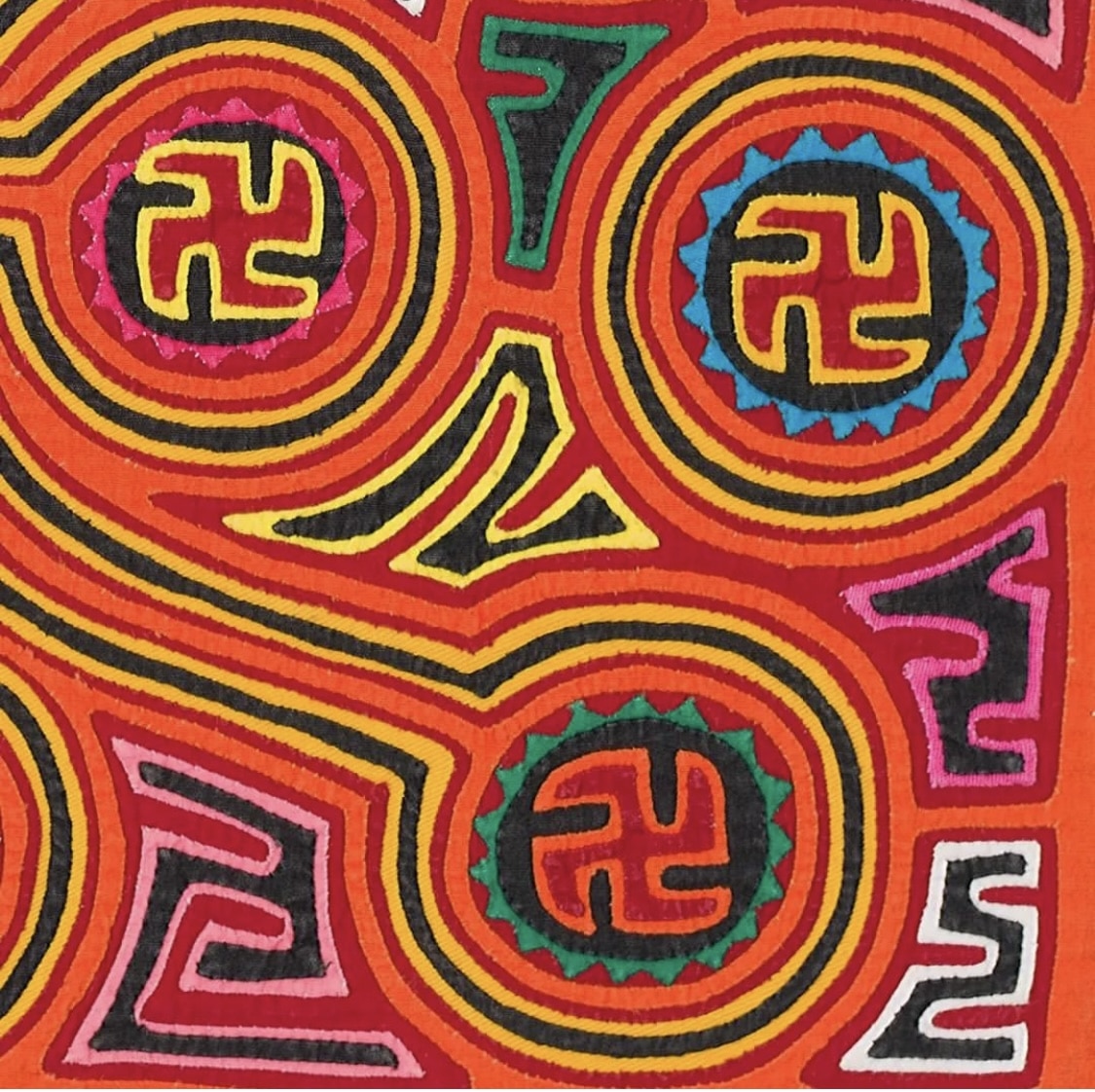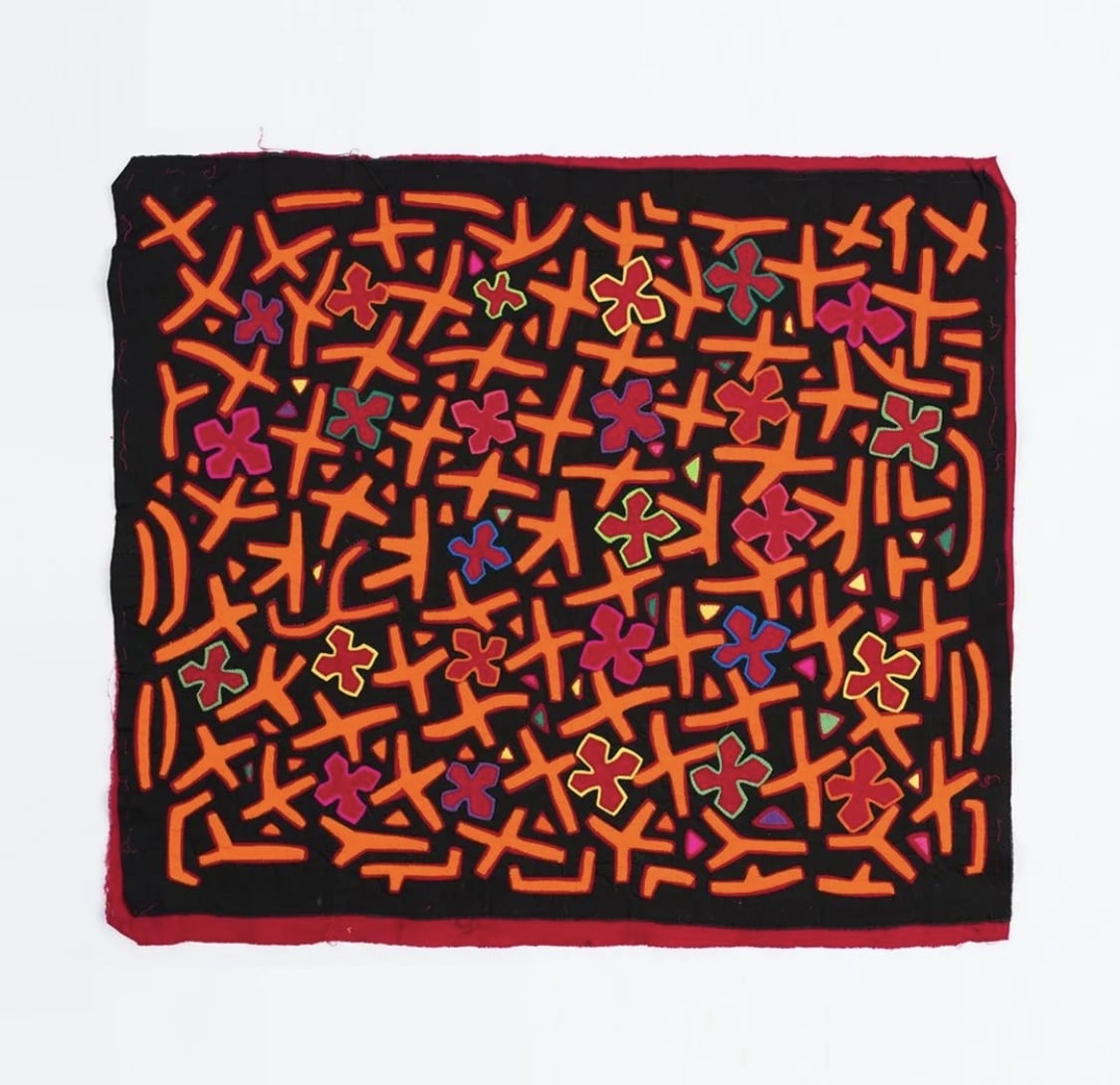 The Mola Museum is located on the ground floor and level 200 of El Colegio II building on José de Obaldía street. Entrance is free of charge making this one of the best museums in Casco Viejo. Opening hours may vary on holidays. Regular open hours are from 9:30 a.m. to 4:30 p.m. from Tuesday to Friday and from 10 a.m to 5 p.m. on Saturday and Sunday. The Mola Museum is closed on Monday.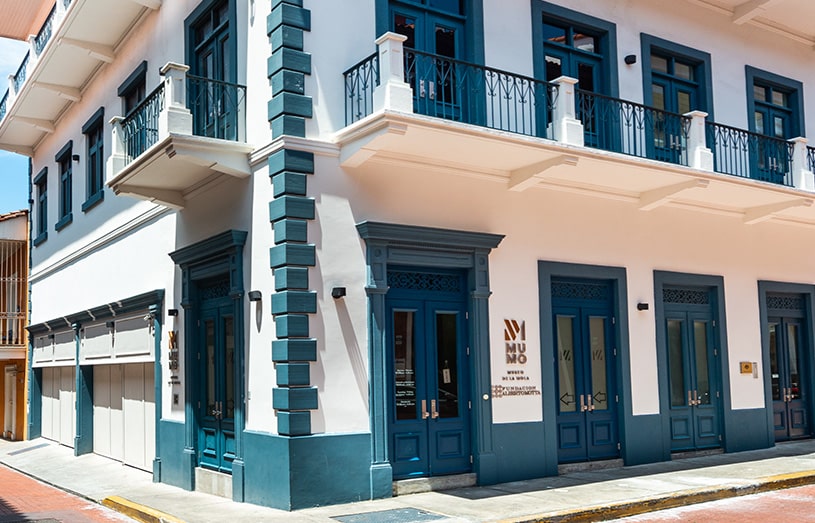 Visitors will find five permanent exhibits which include: cosmovision, surroundings, layers, molas and storytelling and technique and evolution of the mola. There are also temporary exhibits that vary throughout time. The current (February 2023) exhibit in the Mola Museum in Casco Viejo shows the story of the Dule Revolution of 1925. This is when the indigenous Guna upraised in a rebellion which ended up with an agreement to create the autonomous area of San Blas. (Visit San Blas islands)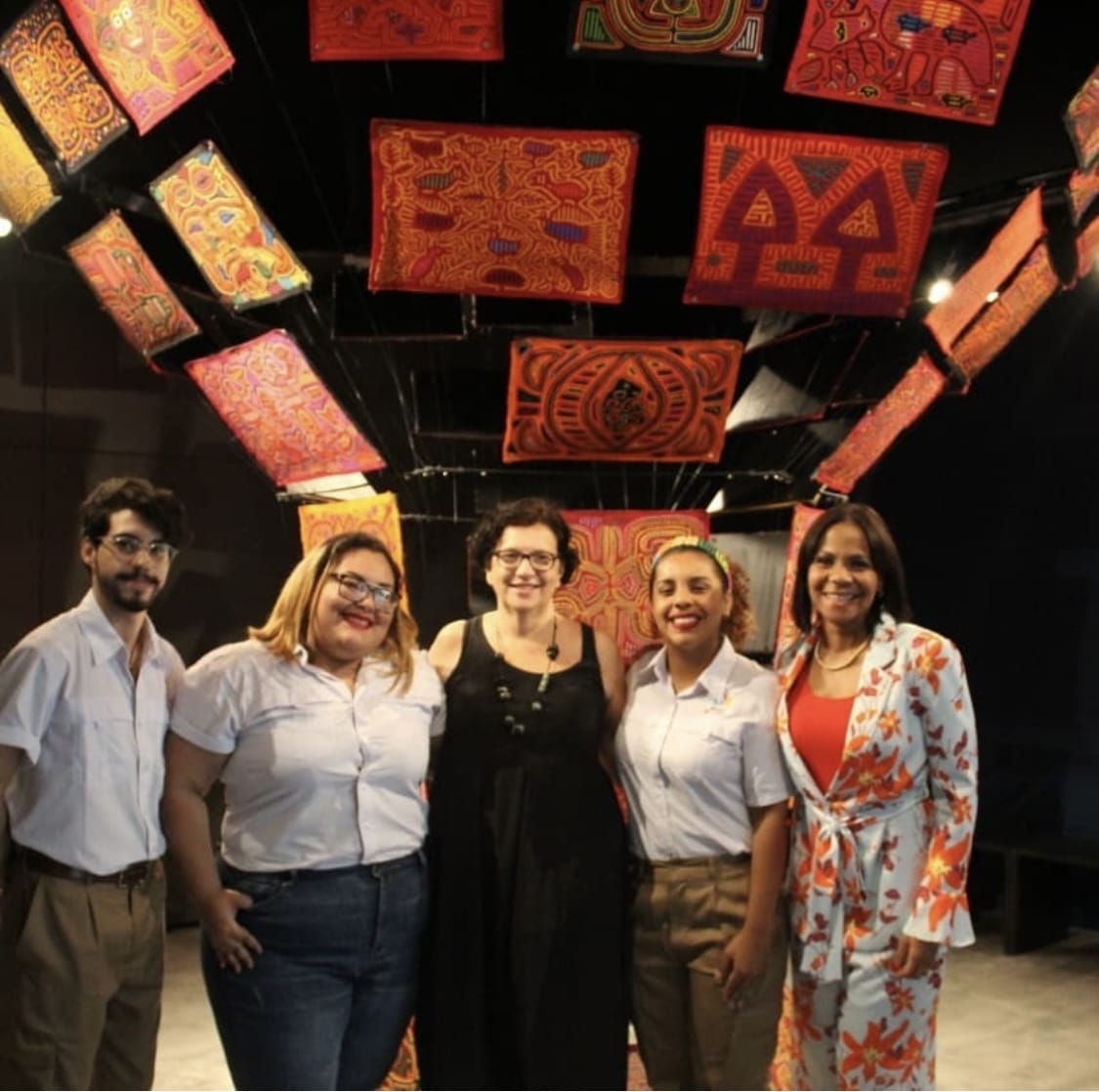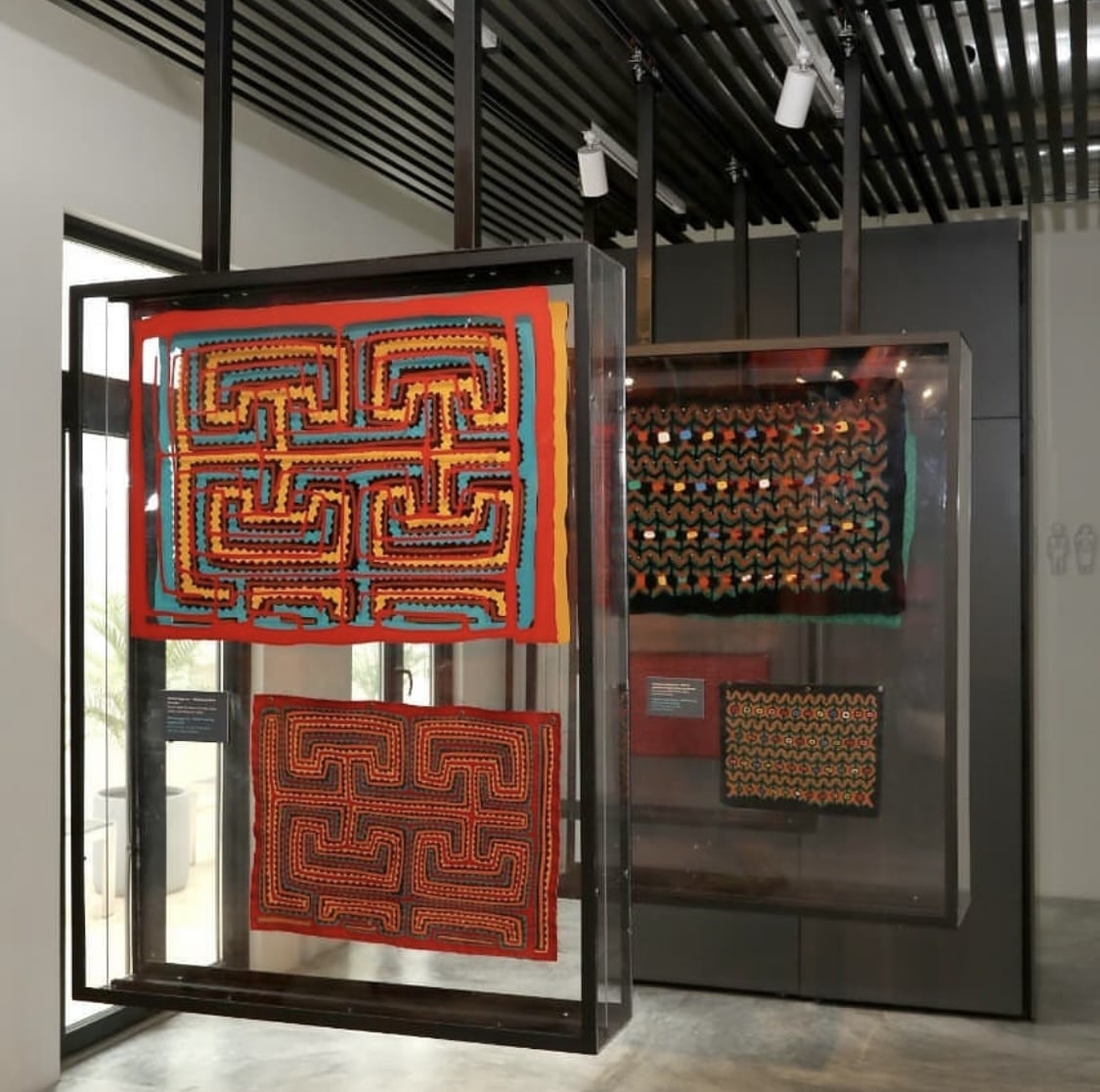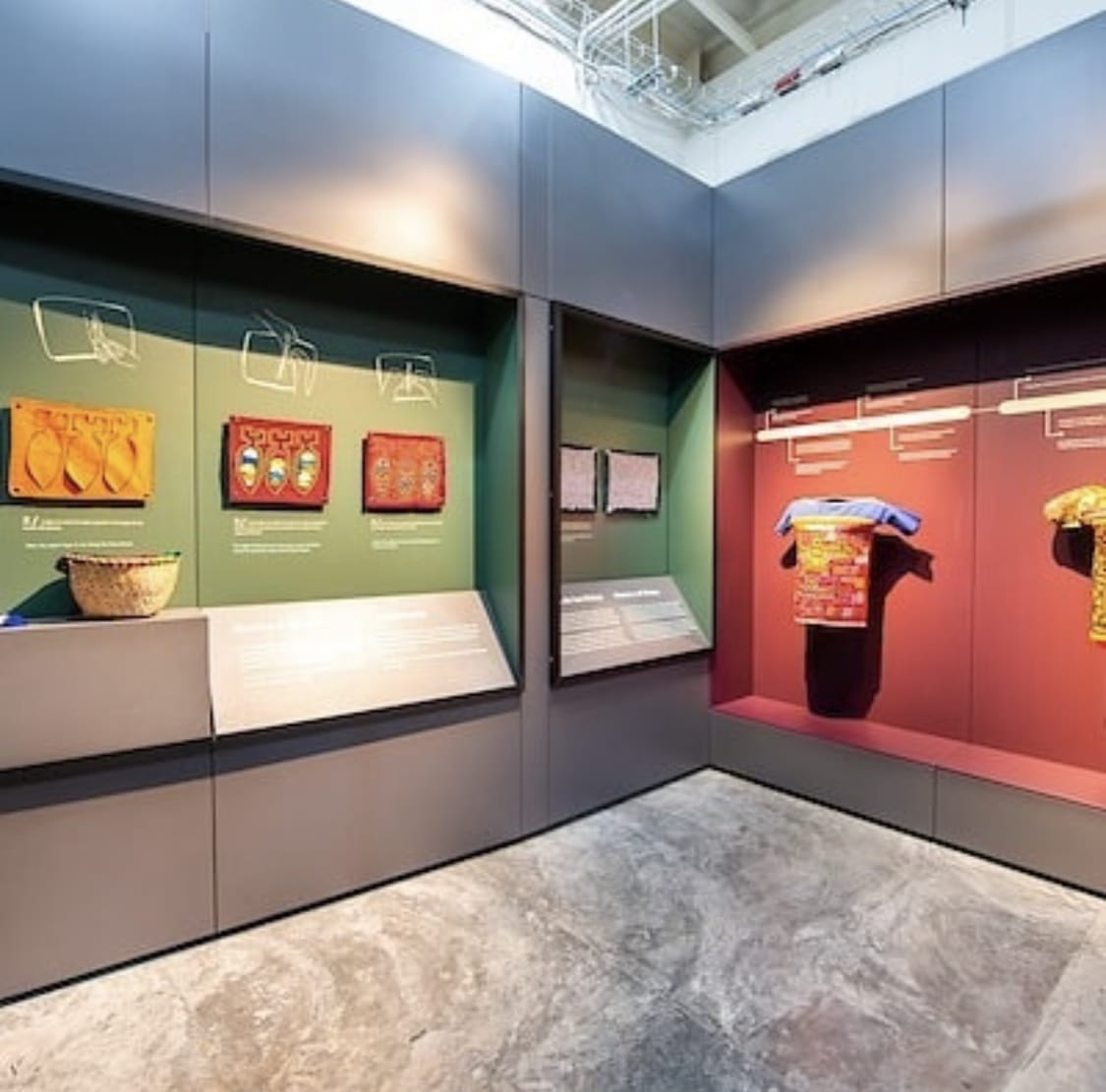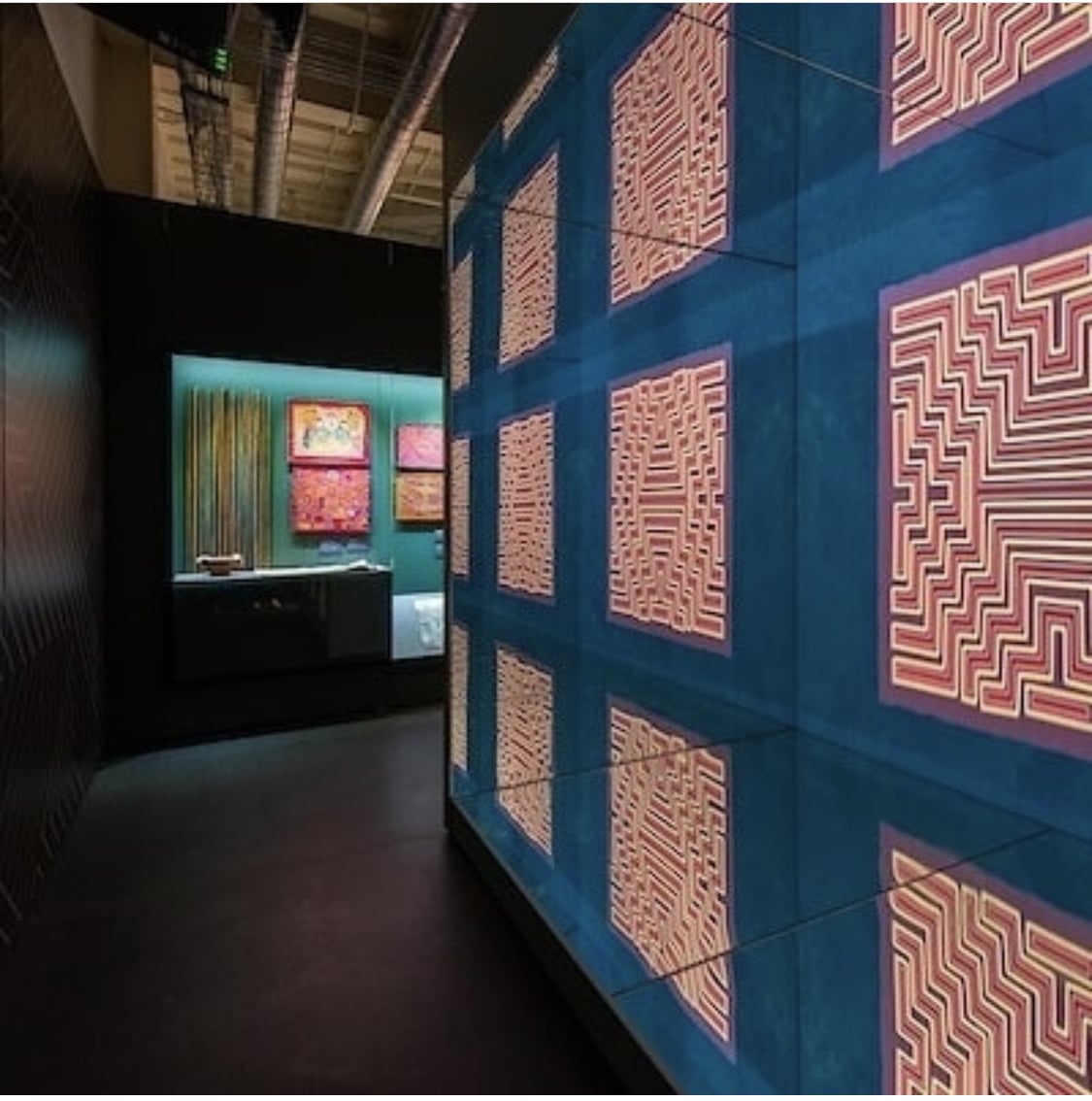 Check out the social media of the Mola Museum to see when they are hosting workshops which are highly educational and encouraging creativity. These workshops done in the museum are aimed at different age ranges.They can also be planned for special events, groups or schools.