When the Catholic religion was introduced to America by the Spanish, it was difficult for them to present concepts without being able to communicate in the same language. Therefore, it was easier for them to dramatize the message with mimicry. This is how they introduced the devil to the natives. These old-time customs can still be seen across the country, including in Panama City at the Festival of Devils in Casco Viejo
The devils are one of the three Panamanian manifestations included in the representative list of the Intangible Cultural Heritage of Humanity. They also show the cultural diversity of the peoples of Panama.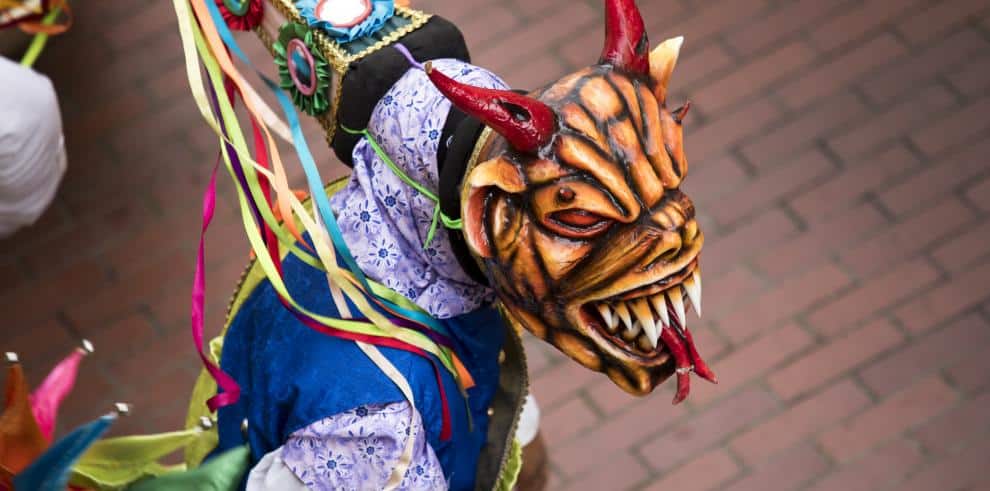 Festival of Devils in Casco Viejo
On Sunday, April 16, the second Festival of Devils in Casco Viejo is celebrated in the old town of Panama City, Panama. The first festival was held in 2021 and in 2022 the activity was not carried out. Admission is free and it is a family event where you can even bring pets.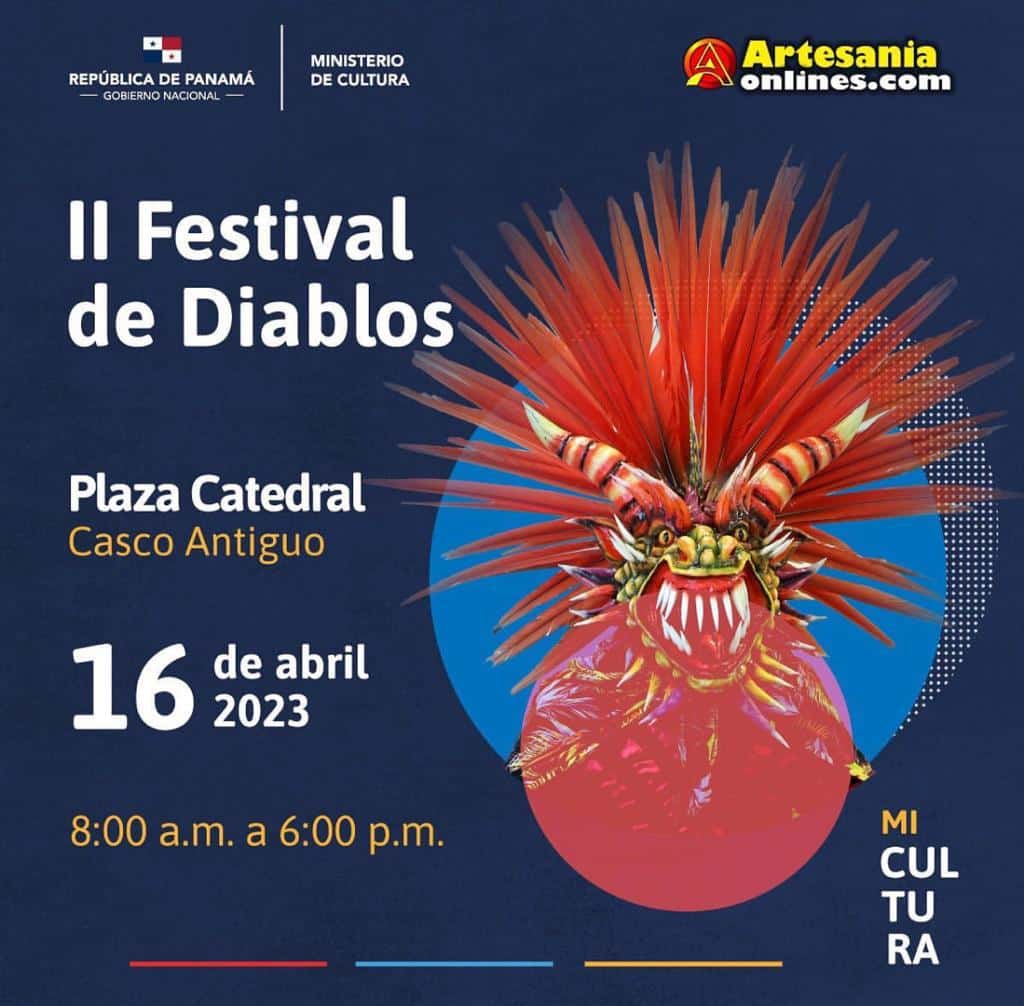 In this version, other artistic expressions such as national handicrafts are being combined with 18 artisans from different provinces including Los Santos (where my farm Finca Libélulas is located), Panama, Panama West, Colon and Darien. In addition to 10 artisans from the Embera (you can take a tour to visit an Embera village) and Guna Yala (you can go to San Blas for the day) regions.
Visit the Festival of Devils in Casco Viejo to spend a day full of color, rhythm and dance. The event is from 8 a.m. until 6 p.m. and is organized by the Ministry of Culture of Panama and the Office of Casco Antiguo. At 5 a.m. they started the preparation of two salt carpets in honor of the feast of the Body and Blood of Christ: Corpus Christi. The Corpus Christi festival is celebrated 60 days after Good Friday. The best places to appreciate this Spanish tradition are Chitre and La Villa de Los Santos in the Azuero area.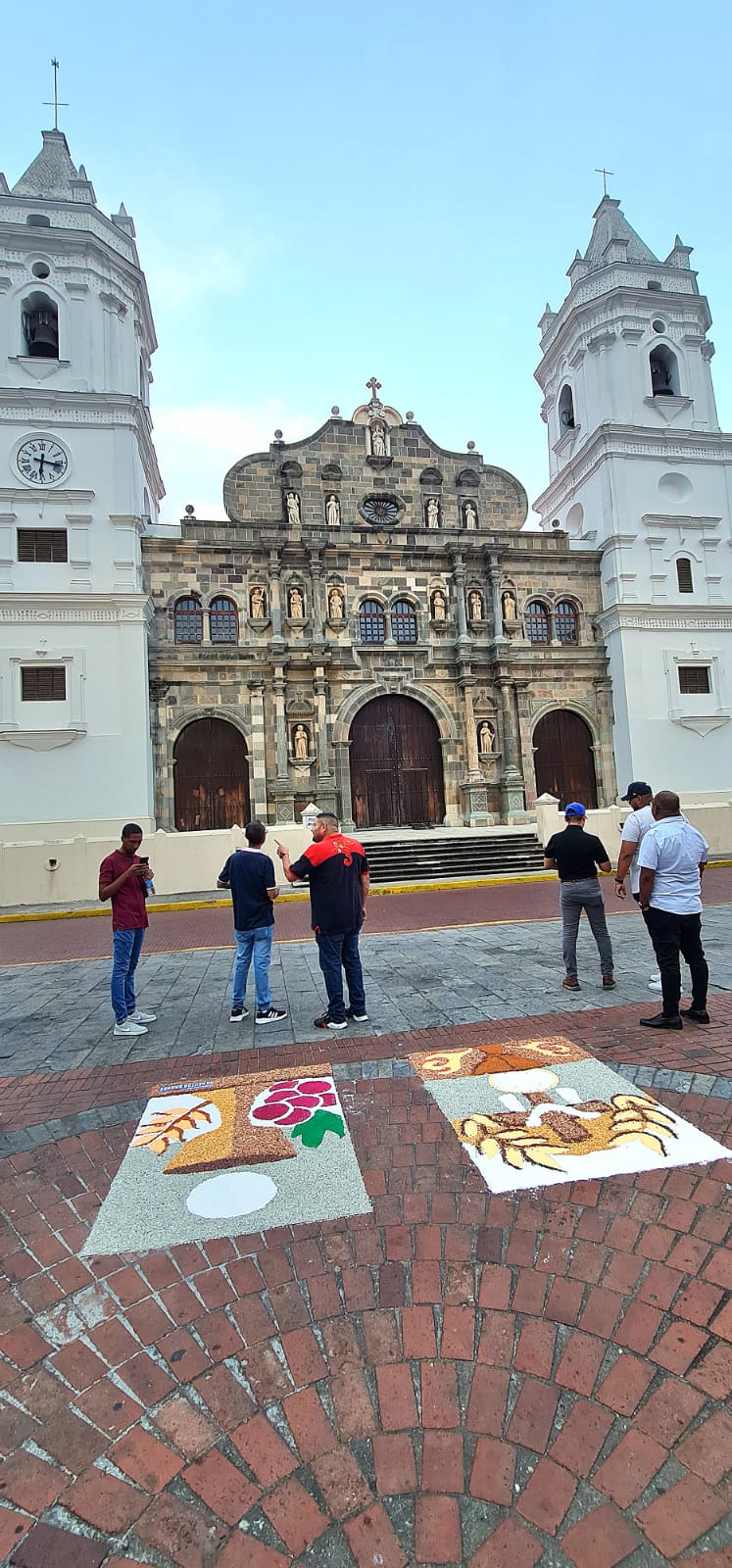 The event will take place in Plaza Catedral in front of the Metropolitan Cathedral of Panama. These devils dance their artistic expressions from Plaza Santa Ana to Plaza Catedral or Plaza de la Independencia. There will be more than 300 devils that are the Congo devils from Colon, the great devil from La Chorrera, the dirty devil from La Villa de los Santos, the devil from Portobelo and some manifestations of dirty devils and mirror devils.
The Festival of Devils in Casco Viejo will also have many food stalls where you can taste the cuisine of the chefs of the 'Flavors of Casco' program.