Coca Cola Café is considered the first coffee shop in Panama and is still the oldest coffee shop in the city. Located next to Plaza Santa Ana, between Central Avenue and 12th Street, this place has been a meeting point since 1875. It was inaugurated by a second-generation Spaniard named Faustino. At that time, Panama was part of Colombia and the site was known as "Nine Doors" which that all opened. There are three doors on each side and three more doors in front. Currently only two doors are used.
Coca Cola arrives in Panama
Panama achieves its separation from Colombia in 1903 and the North Americans arrive to build the Panama Canal after the French failure. In 1906, the Coca Cola factory arrived in Panama and Cuba, these two being the first countries where the soft drink was produced outside the United States. The company was established in our country to be able to "refresh the thirst of the thousands of employees who were going to build the Panama Canal."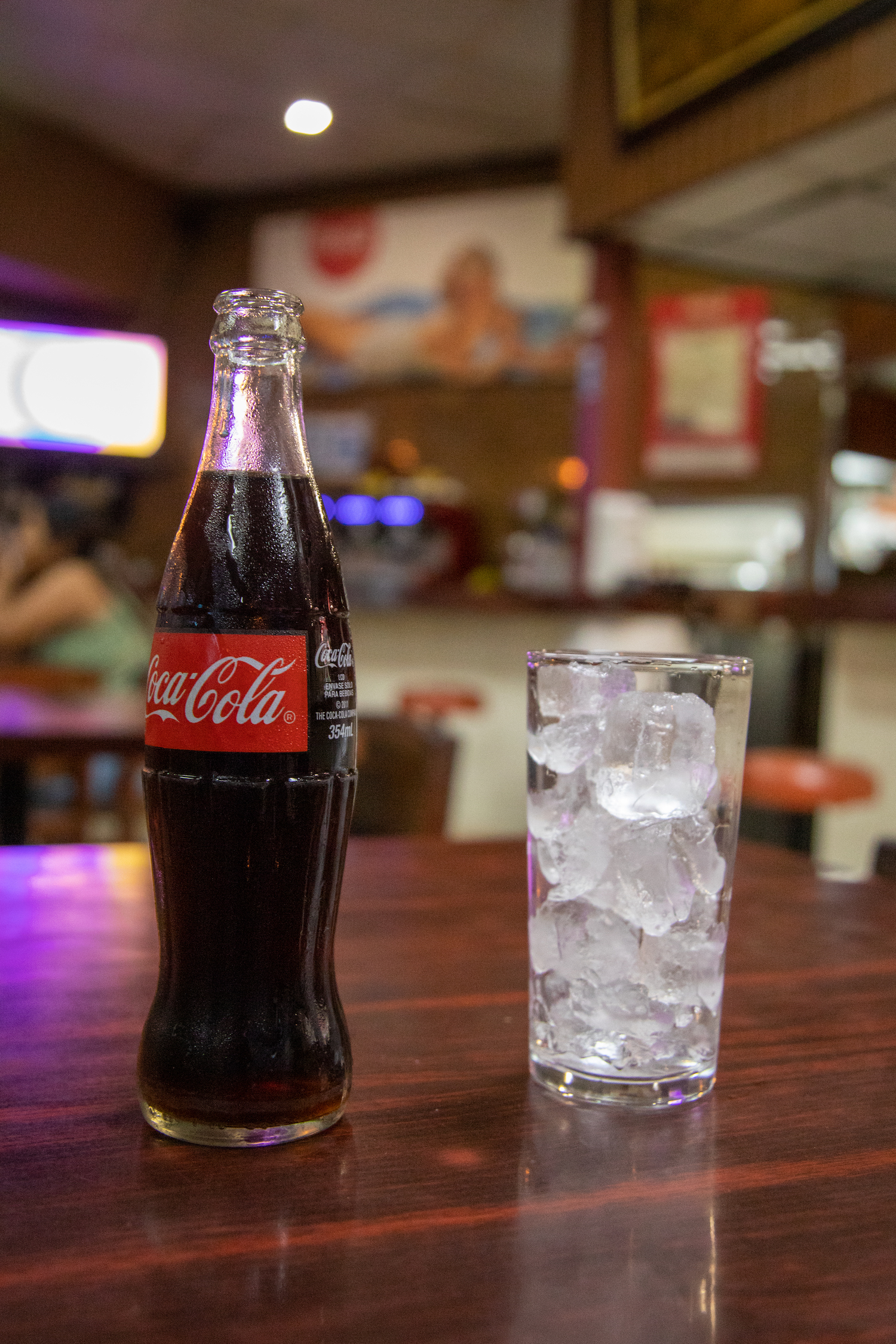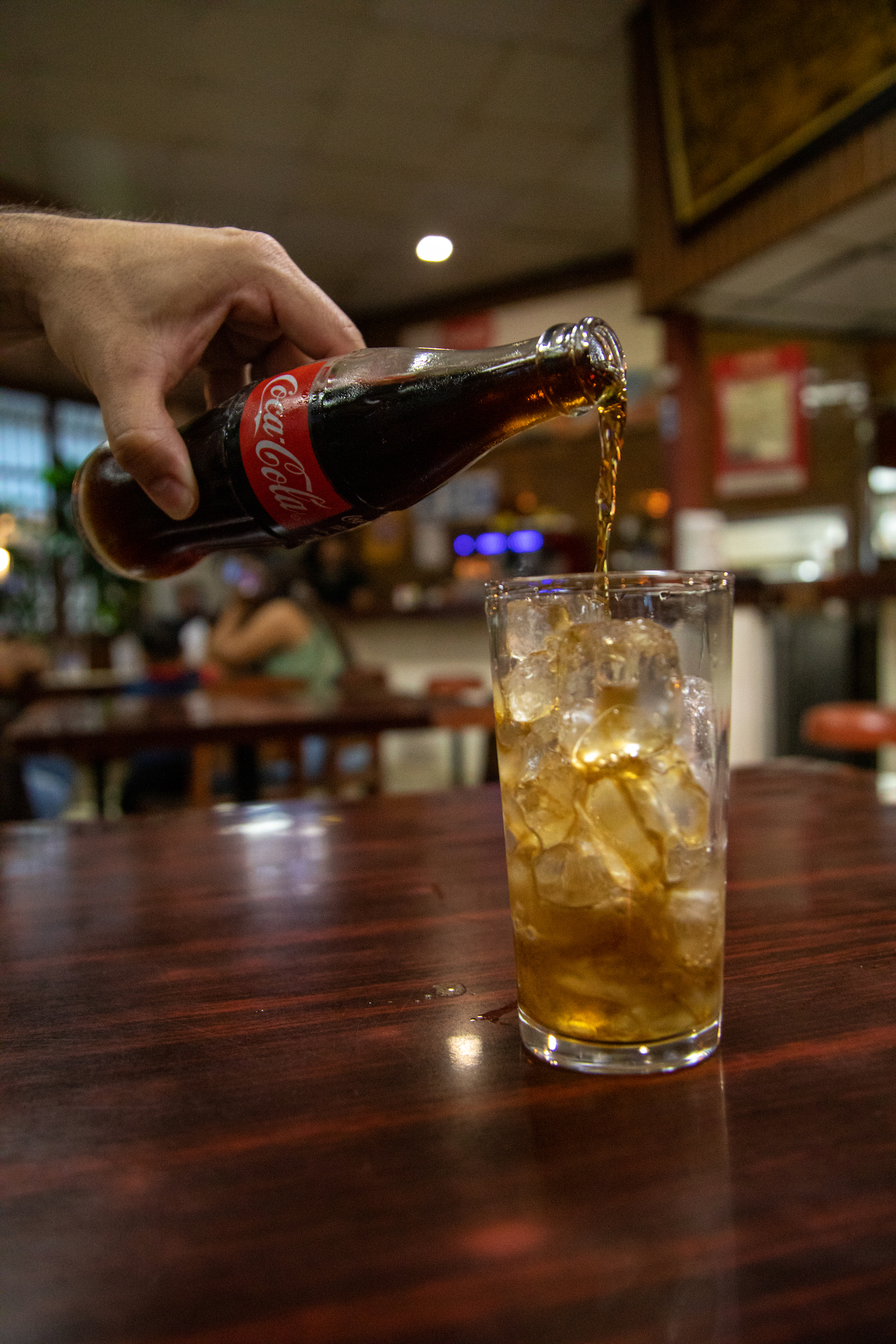 The Coca Cola plant in Panama was established on Avenida Nacional, in front of the now-defunct Chesterfield building. The soft drink was produced in a glass bottle smaller than Pepsi, Spur and Royal Crown. It was not until the 1960s that they standardized the packaging and moved the soft drink plant to the area of Betania in Panama City. This plant later began to produce the "Kiss" soft drinks, the orange "Fanta" and the ginger "Polar" soda.
The owners of the cafeteria changed its name to Coca Cola Café. The Coca Cola company gave them permission to use their name and use of the logo, being the only restaurant in the world that can use it. In those days there was no copyright, as there is today.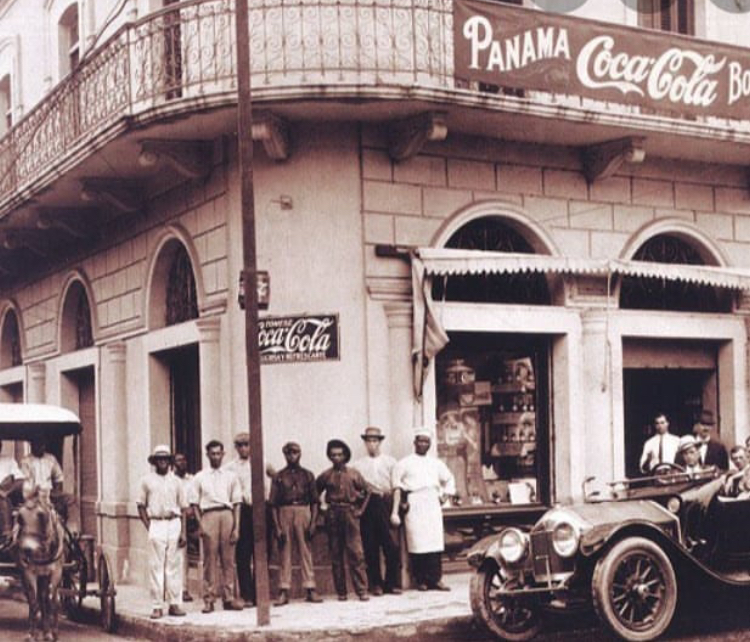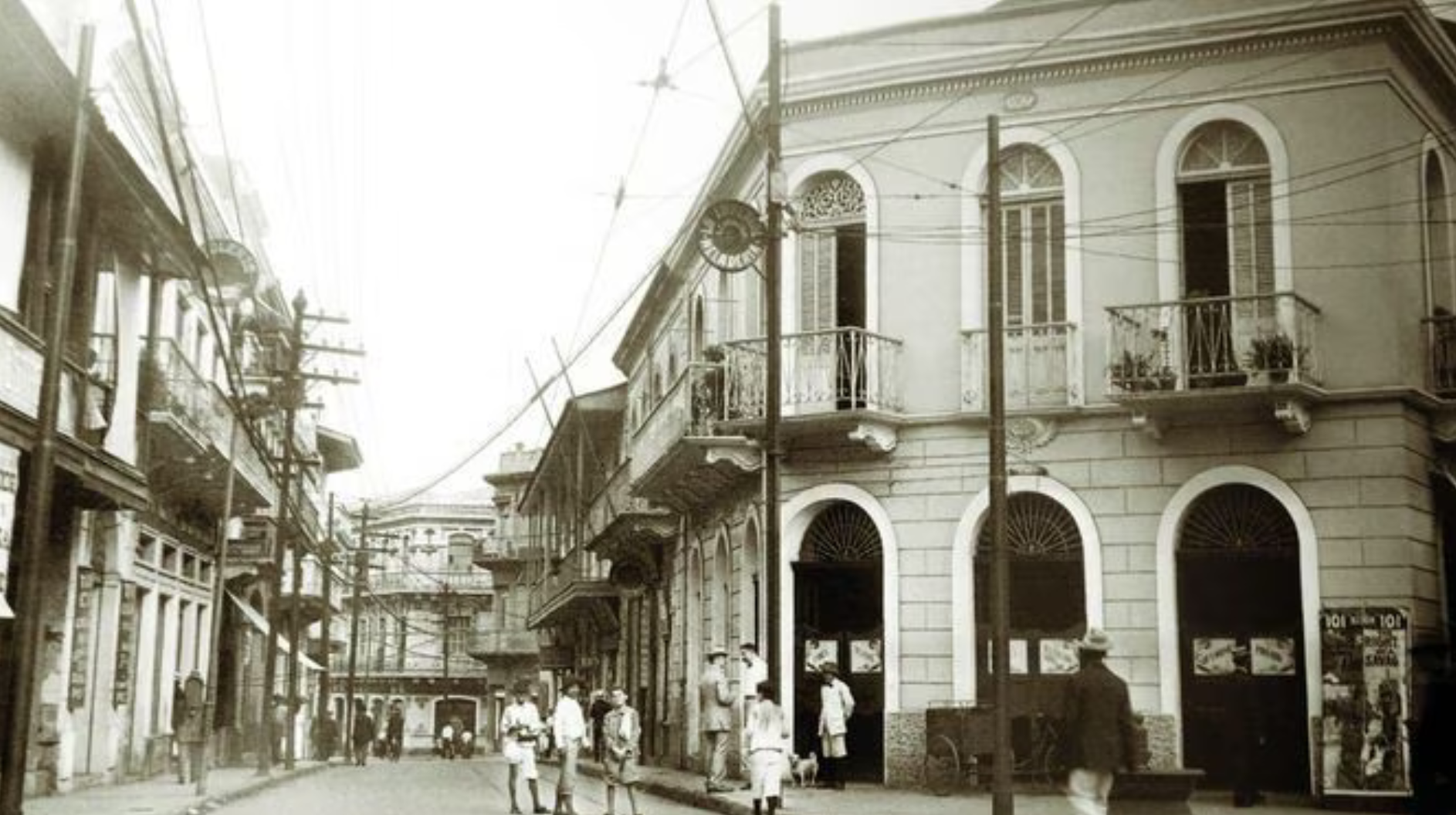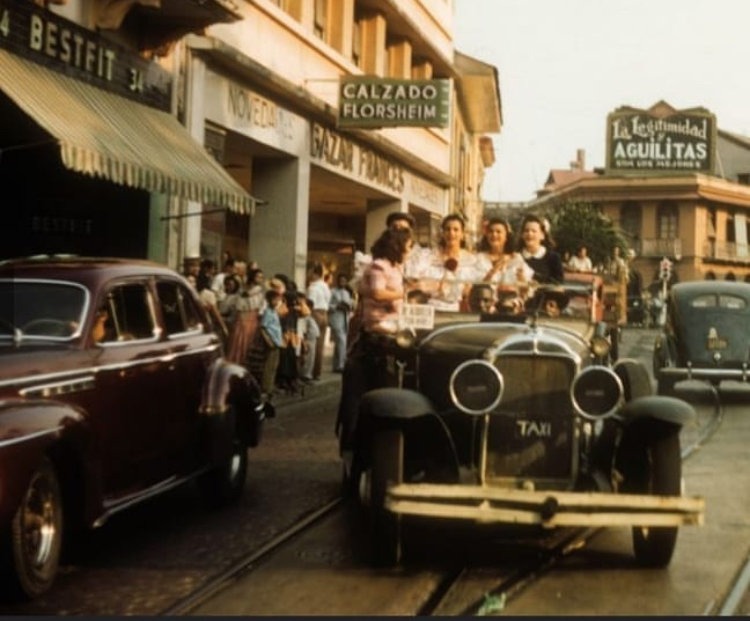 The current owner, Panagiotis Conto, says that the Coca Cola company tried to sue Coca Cola Café twice in the 1950s over the use of the name. They obviously lost because the name remains. Fortunately, they now have a good relationship with the company that sends a supervisor from Atlanta every year. I went to the World of Coca Cola (even though I DON'T drink that soda) in Atlanta and was happy when I saw that they have Casco Viejo Panama in their interactive movie.
Behind the counter you can see a picture of Marylin Monroe on the beach drinking Coca Cola. On the walls of the cafe there are several paintings from yesteryear that show the place.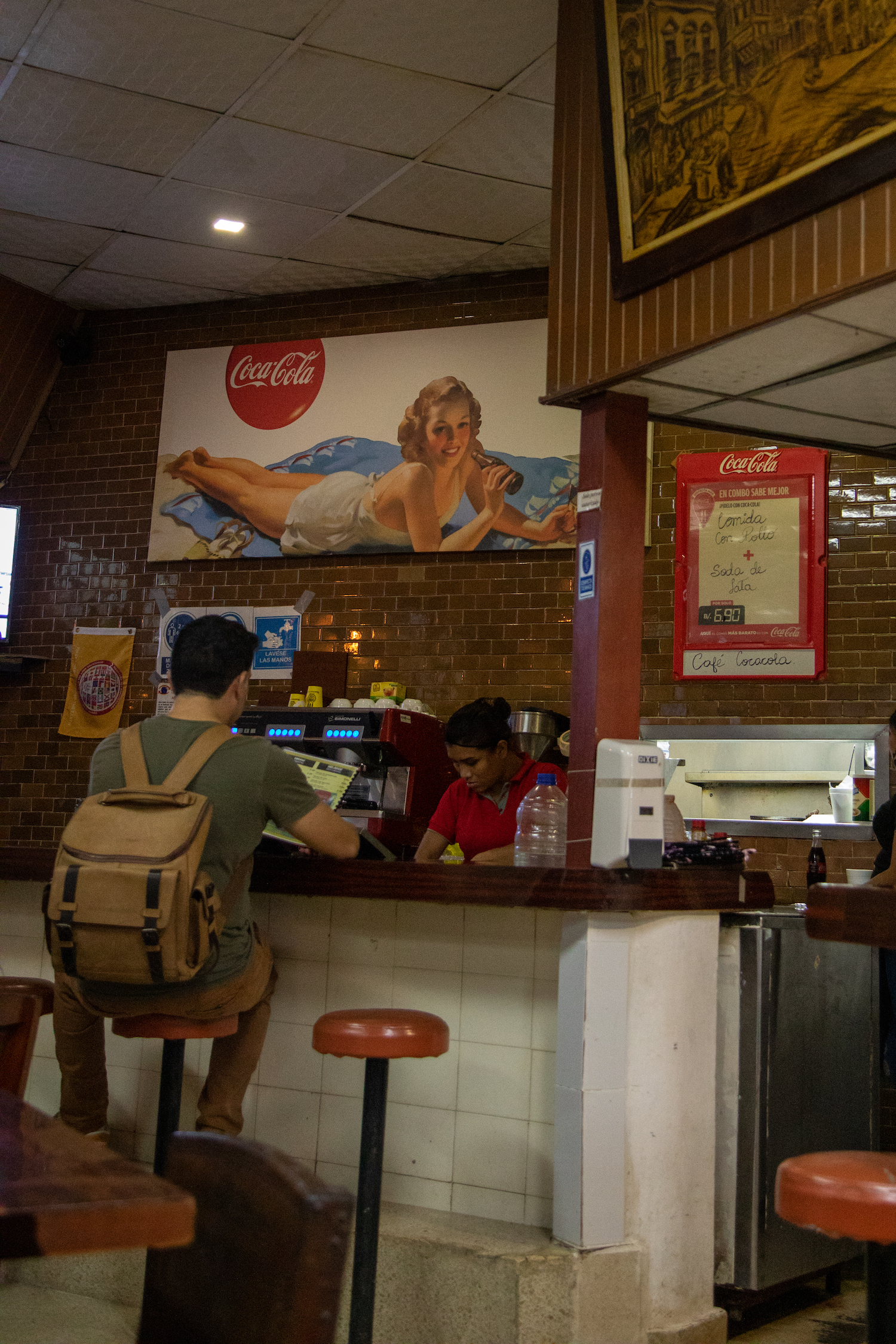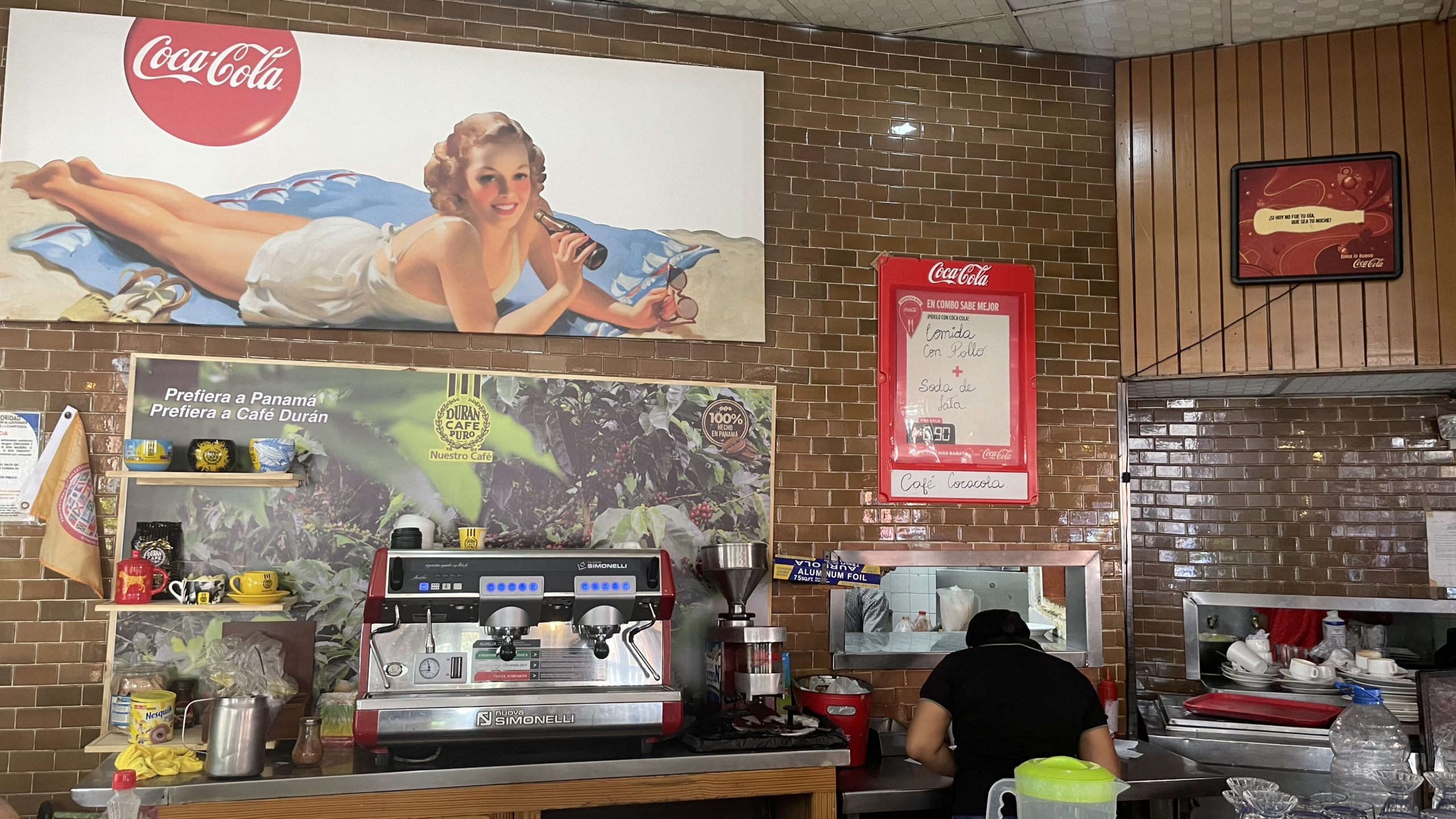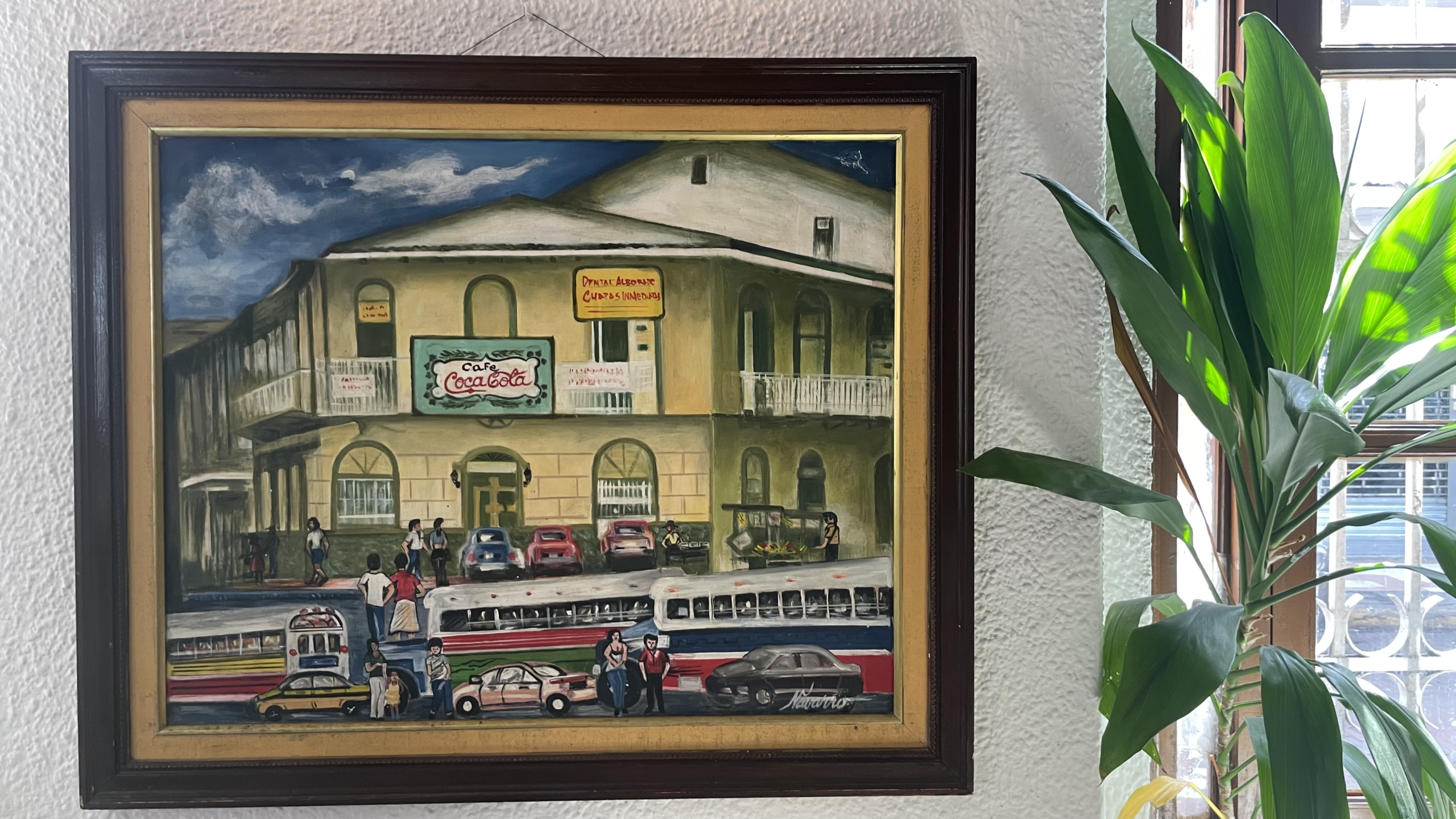 Celebrities Visit Coca Cola Café
This cafe in the Casco Antiguo of Panama City is steeped in history. On their menu they have a page that explains the history and importance of the place which they say is a UNESCO World Heritage Site. This statement is exaggerated since it is really the entire area that is considered the historic district of Panama City.
What is certain is that Coca Cola Café is a cultural jewel and that it was visited by many personalities including politicians, presidents, revolutionaries, kings, athletes, bohemians, singers, visitors and Panamanians. Garbo, the double agent who saved D-Day, visited the cafe every day while in Panama and then continued on to Chile.
Che Guevara stayed in Panama in 1953 and was accompanied by Fidel Castro who masterminded the coup against Batista and the Cuban Revolution. Other visitors included Evita Peron and Juan Domingo Peron (during their exile from Argentina), Nobel Prize-winning poet Pablo Neruda, singers Julio Iglesias, and Gilberto Santa Rosa. Apart from the actors Pierce Brosnan from The Tailor of Panama and Daniel Craig from the movie Quantum of Solace, both filmed in Casco Viejo.
Famous Panamanian athletes like Roberto Mano de Piedra Duran and Ismael Laguna used to frequent the café. It was also frequented by politicians from the dictatorship era such as Omar Torrijos and Manuel Antonio Noriega. In 1970, G-2 units entered Coca Cola Café in search of Heliodoro Portugal, leader of the Revolutionary Unity Movement (MUR), who was never seen again. The street parallel to the café is now named after him.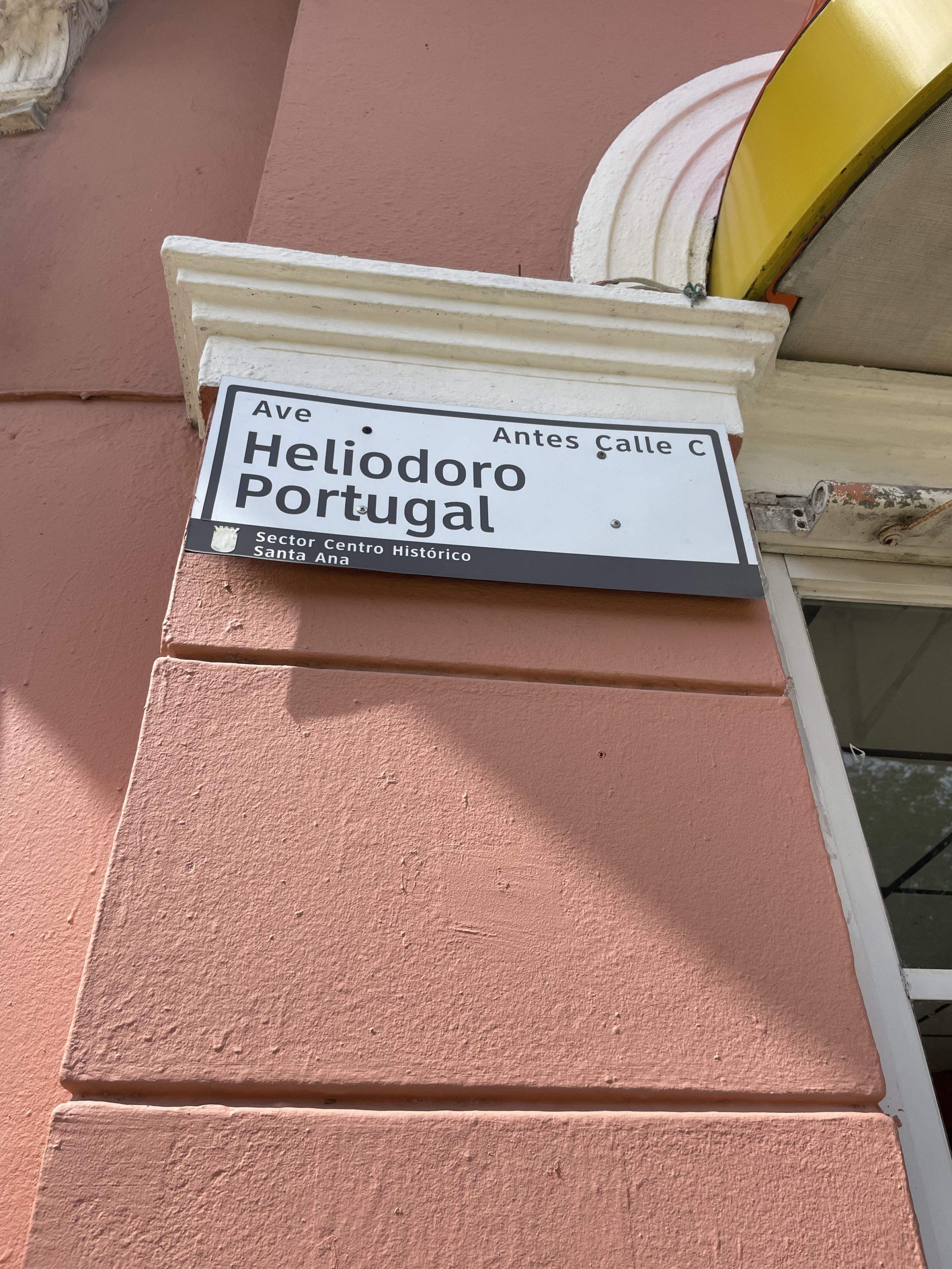 What to eat at Coca Cola Café?
This cafe is open every day from 7 a.m. to 10 p.m. On Thursdays, Fridays and Saturdays it closes at 11 p.m. and on Sundays it has reduced hours from 8 a.m. to 8 p.m. Coca Cola Café is one of the cheapest options to eat compared to other restaurants in Casco Viejo.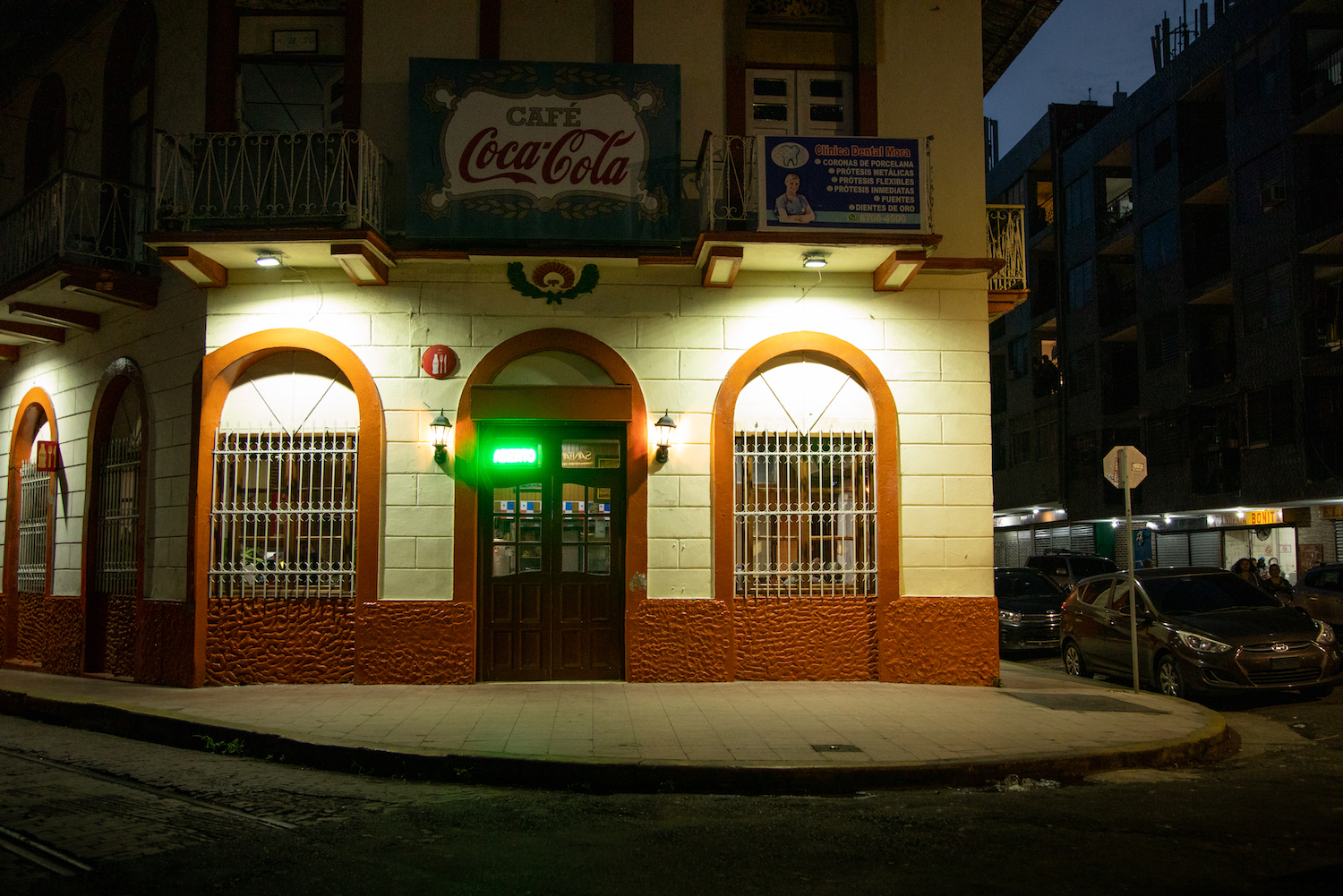 More than two thousand people visit Coca Cola Café daily. It is better to go with time, since it usually has diners and the service is somewhat slow. Many people go for a cup of Panama coffee. Being a popular cafe don't expect a premium coffee for a price of $1. The breakfast prices are quite cheap, between $3 to $5.50 for a steak on horseback, which is the most expensive option. Options include pancake that can include bacon, ham, or eggs.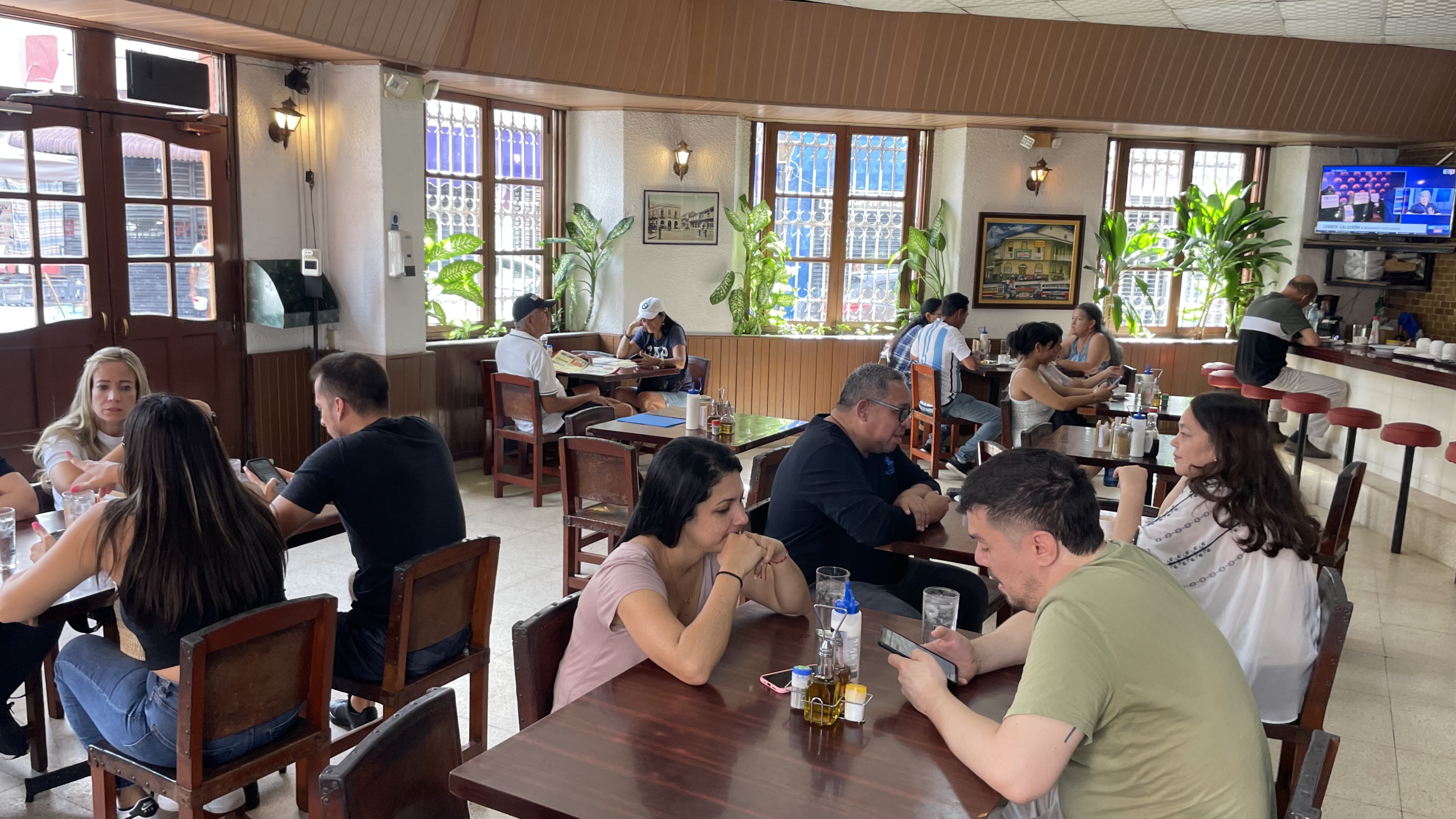 There are several options of eggs that can be scrambled or fried, vegetable omelet, ham, chorizo, cheese or bacon. Try the corn tortilla or the puff pastry (hojaldre) for a typical breakfast. It can be accompanied with chicha, natural juices, shakes or sodas.
Lunch and dinner options are priced between $7 and $15. Taste typical Panamanian dishes such as ropa vieja, stewed chicken, grilled chop, tenderloin with onions, and grilled suckling pig. They have many seafood options including whole fried sea bass, sea bass fillet in various preparations, calamari, garlic or breaded shrimp, cod, salmon, and octopus. The soup of the day varies and they also have salad and fried rice options. Coca Cola Café has a couple of Italian dishes like Cordon Blue chicken (which is French) and spaghetti with shrimp, balls, tenderloin, pork, prawns, among others.
Desserts at the Coca Cola Café include ice cream, flan, rice pudding, gelatin, banana split, yogurt, and cheesecake. They also have lots of tropical fruits like papaya, watermelon, melon and pineapple.