I was walking around Casco Viejo with a date trying to figure out where to eat. Suddenly I remembered the Peruvian Japanese restaurant which is one of the favorite places to play chess in the Casco Viejo resident group. We walked to Enkai Restaurant which is a bit hidden in 6 street west in a building called Casa Boyd. Curious fact: my grandpa's last name was Ford Boyd and I am the descendant of Federico Boyd, one of the founding fathers of Panama.
Enkai Restaurant opens daily from noon to 10 p.m. on Monday, Tuesday and Wednesday. Thursday through Saturday it stays open until 10:30 p.m. and it closes at 9 p.m. on Sunday. We got there about 8:30 p.m. on a Monday, when plenty of restaurants in Casco Viejo are closed. The place was pretty full and we did not have a reservation. Thankfully the waiter told us they had two tables available.
The locale of Enkai Restaurant is of a decent size since they have a main area with views to the kitchen which is closed by a glass wall so the smells are contained. And they have a terrace area through sliding glass doors at the back of the restaurant. Most of the floor is of the classic Casco Antiguo mosaic tiles. However, they did alter the space since the ceiling is decorated with sheets of strung thick fabric in different color patterns which match the fabric of the chairs and pillows.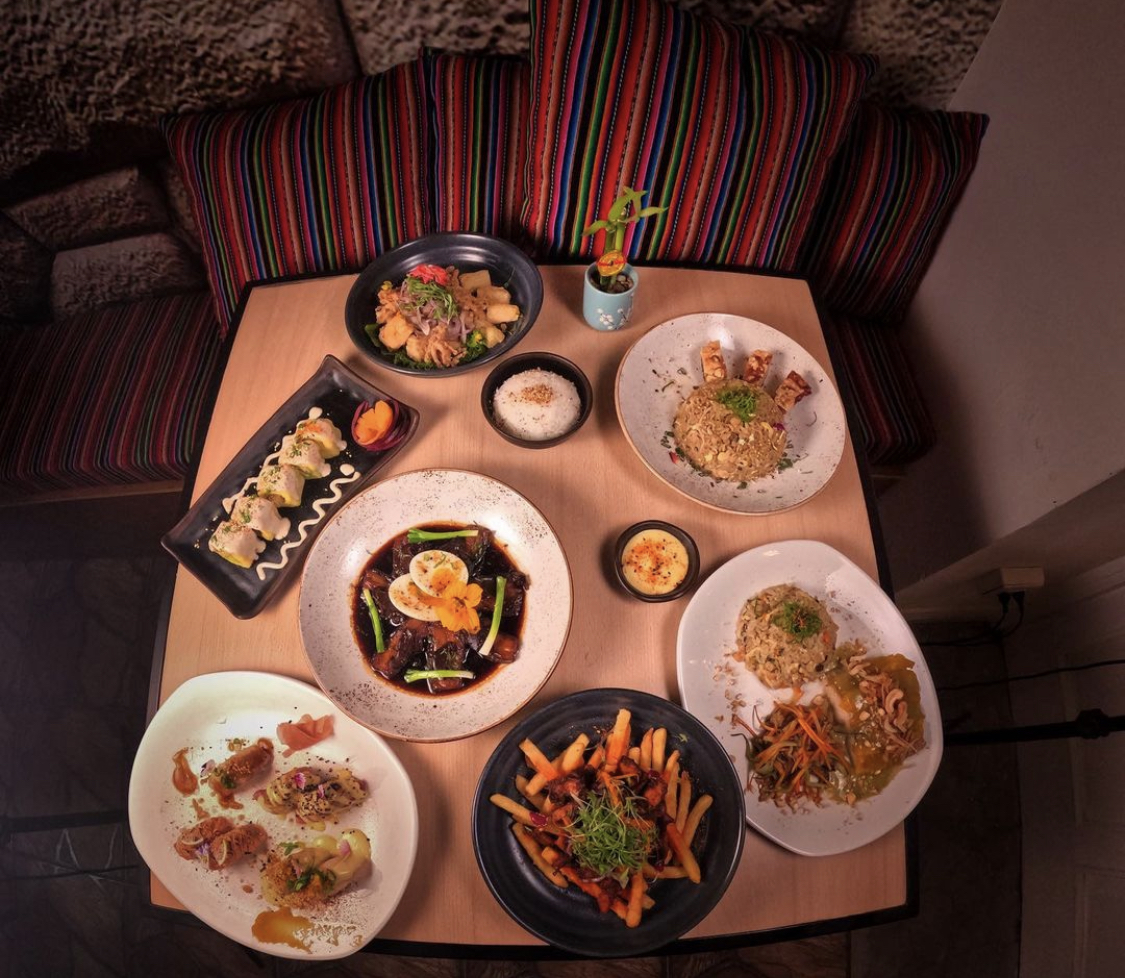 Chef Masaki Uyema
Enkai Restaurant is the creation of Chef Masaki Uyema. "Enkai" means party, celebration and banquet in Japanese. Everybody is invited to this celebration in the first Peruvian Nikkei restaurant in the old town of Panama City.
Chef Masaki Uyema wanted to be a journalist, but that changed in the house of his aunt Sumi. He says "one day his aunt Suma could not make it to prepare the salted loin. I had seen her cook and she had all the ingredients ready, everyone wanted to eat, so I did it". He grew up eating the local cuisine prepared by the first Japanese migrants that reached Peru at the end of the nineteenth century. Chef Masaki Uyema realized that cooking made people happy, so he decided to follow that path.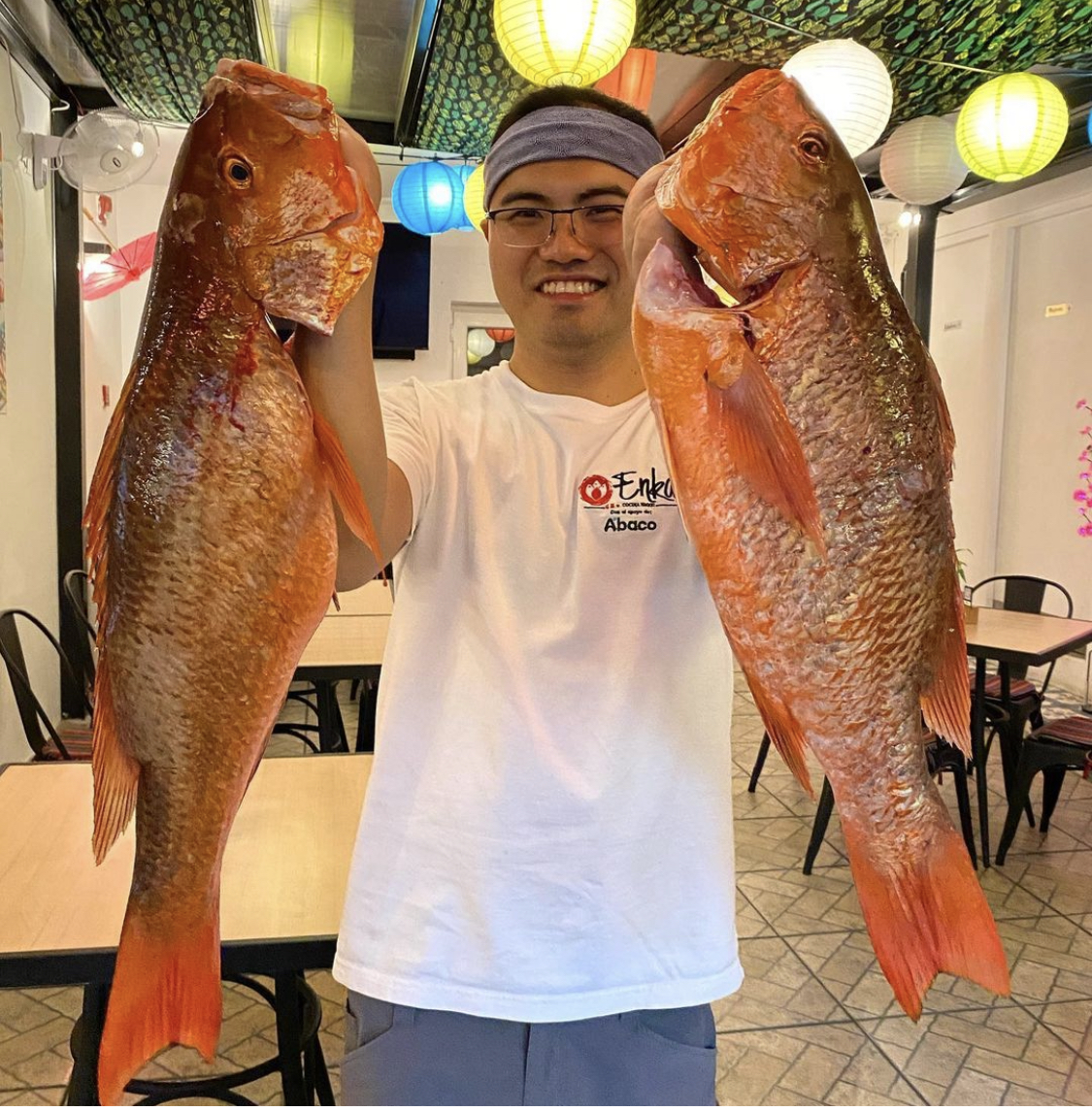 He went to study at Le Cordon Bleu but they did not have classes of Nikkei cooking, just international cuisine which included Japanese food. So he decided to take internships in restaurants like Edo, Sansushito and other sushi bars where he wore the traditional itamae outfit he still wears now. His culinary journey took him out of Peru. The first stop was an exchange program in the Ritz Carlton Hotel in Palm Beach, Florida. Here he learned that cooking in Peru paid lousy wages. He made more money as a student abroad than as a chef in his country.
Chef Masaki Uyema kept his passion for journalism with a collaboration in the Peruvian magazine "Proveedor a la carta" where he had his own column. On one occasion he got to meet chef Anthony Bourdain, who told him to travel and learn from the gastronomy of other countries to later apply this knowledge on his own. He continued to work in San Francisco, United States, and then he went back to Latin America including Guatemala and Colombia.
He spent three years in Panama where he represented the country in a contest for Young Chefs hosted by San Pellegrino in 2016. Later he returned to Peru to open Enkai Restaurant with his wife. He used local Peruvian produce and products from the jungle. In September 2022, Chef Masaki Uyema opened Enkai Restaurant in Casco Viejo.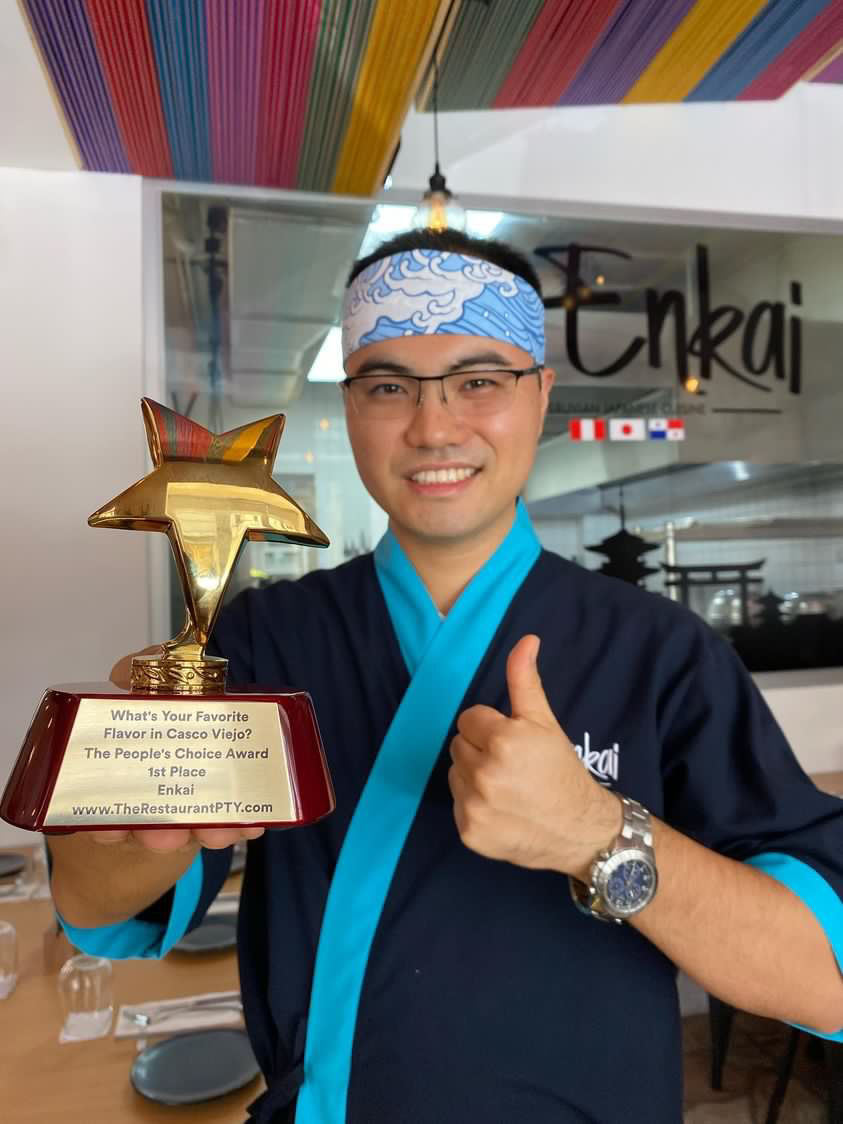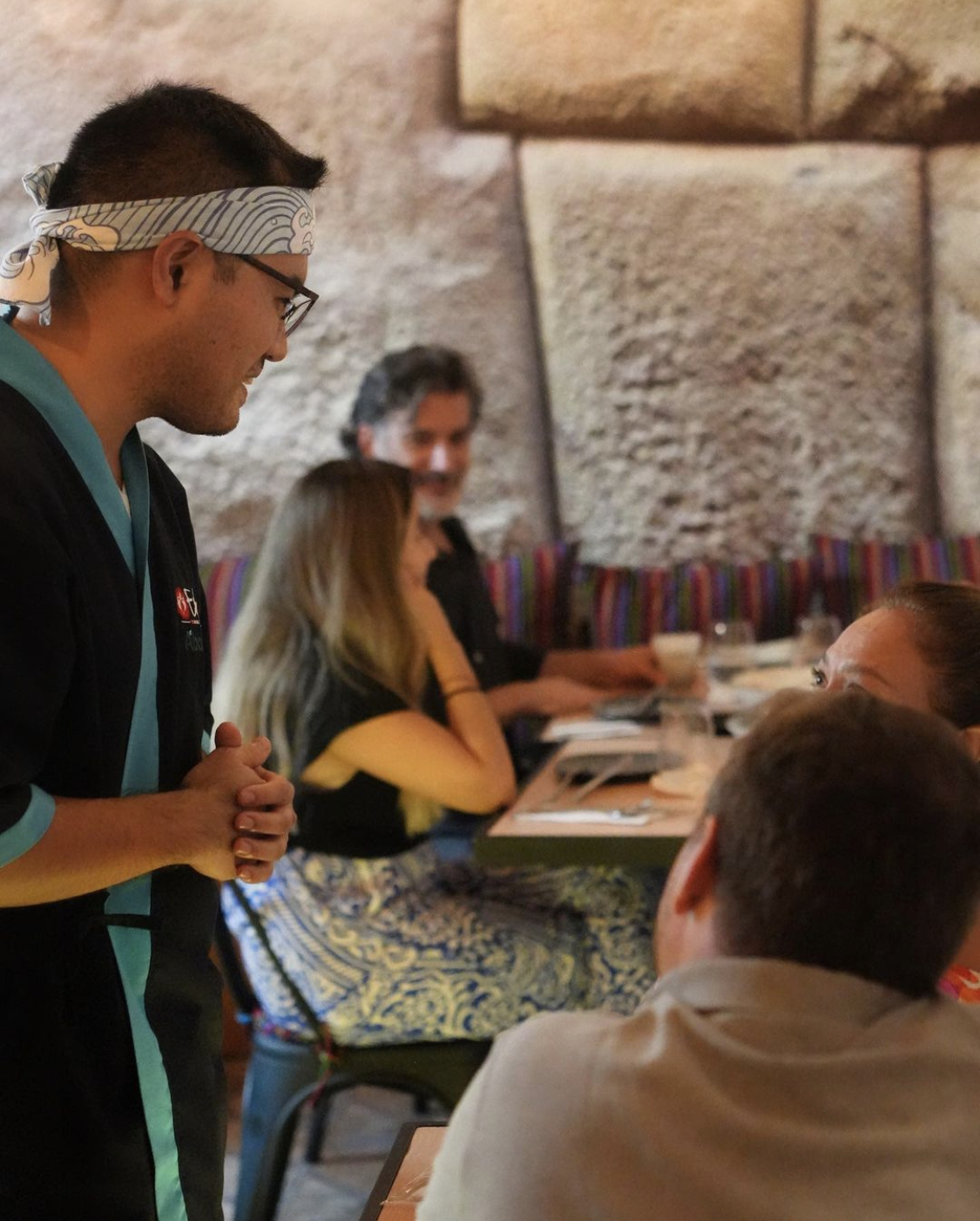 Enkai Restaurant is Nikkei Food
The menu of Enkai Restaurant offers plenty of options. We decided to order a few things to share. The ceviche tropical was our pick of the long list of ceviches and tiraditos. This ceviche has the catch of the day, coconut tiger milk, mango sorbet and patacones. The ingredients play with salty and sweet flavors creating a very tasty dish. Other ceviche options are the ceviche limeño which is typical from Lima; it includes catch of the day, rocoto, tiger milk, onion, cilantro, Peruvian corn and sweet potato mousse. Try the mixed ceviche if you want different types of seafood since it has fish, octopus and prawns.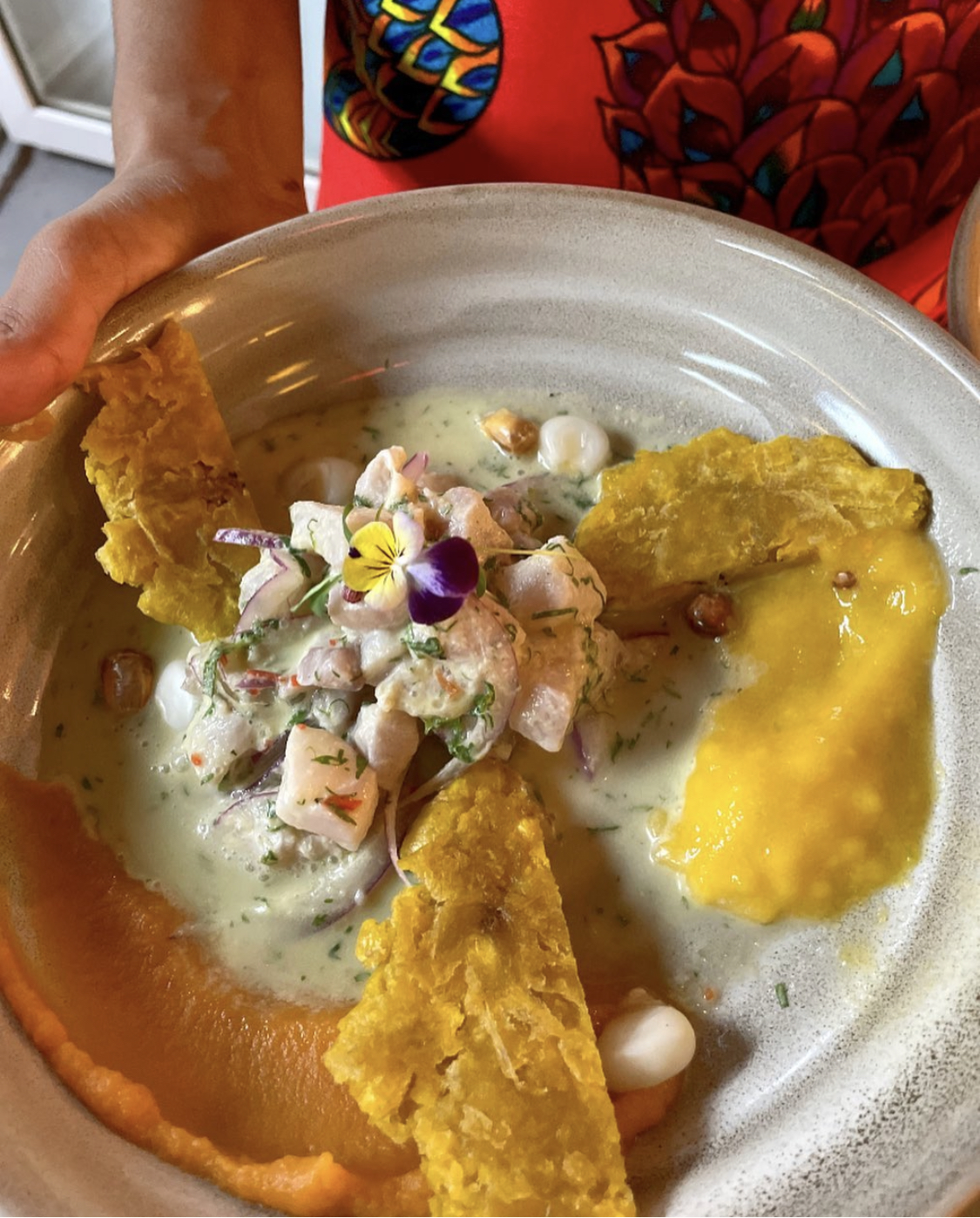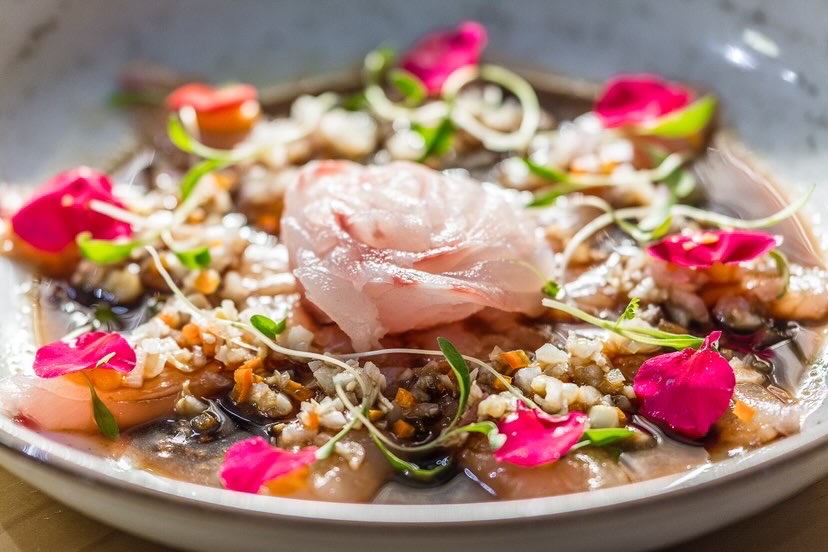 Tiradito trufado is perfect for truffle lovers and is decorated with edible flowers. The tiradito kokoro has salmon, ponzu leche de tigre, parmesan and capers. While the tiradito chiyoko has tuna, leche de tigre, avocado and wanton chips. Finally, the tiradito acevichado has fish, creamy yellow pepper, leche de tigre, corn and avocado. There are other options for sharing on the menu at Enkai Restaurant including the Enaki pizza with gratin tuna on top of crispy rice or the tuna tartare. Traditional Japanese options include edamame and seaweed salad. The Enkai tempura is prawn with spicy mayo and the causa masaki also has prawns with avocado and nikkei acevichada sauce.
For the main dish we got two sushi rolls in Enkai Restaurant in Panama City. The acevichado was with catch of the day, acevichado sauce, panko prawns and avocado. We also ordered the tatami roll with tuna, avocado, scallions and acevichada sauce. The sushi list is quite extensive.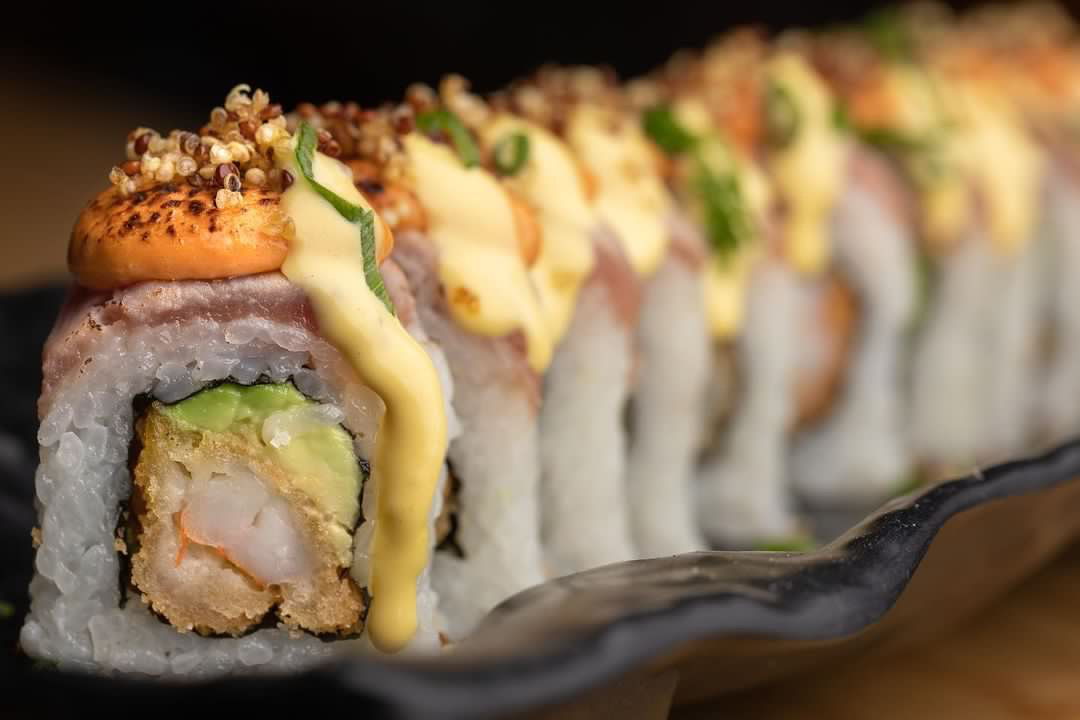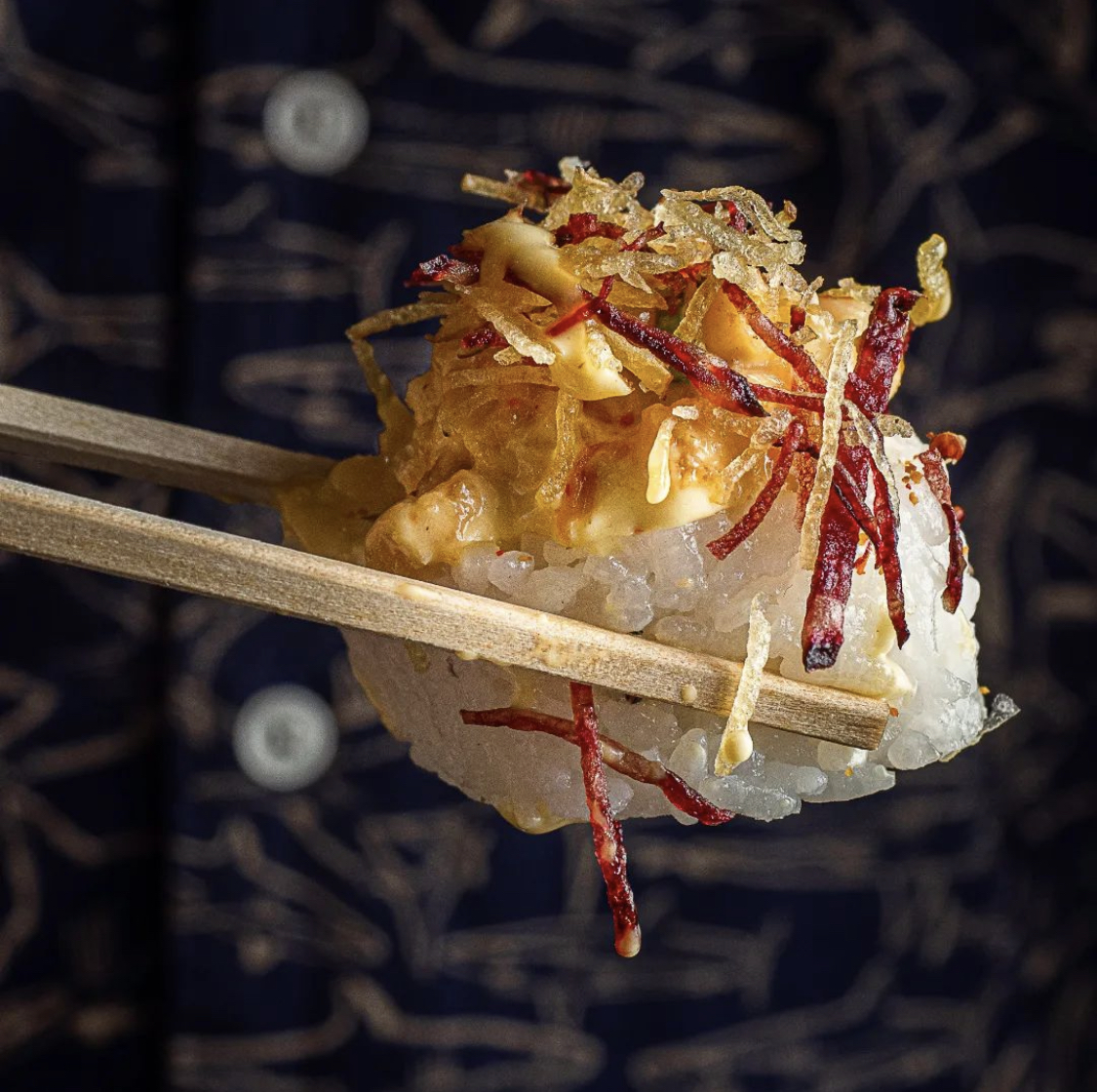 Enkai Restaurant  has special sushi packages to share, as well as kani, prawn, fish, salmon, tuna, octopus and combination options. Sushi bar offers sashimi and nigiri options of salmon, tuna, shrimp, octopus and catch of the day.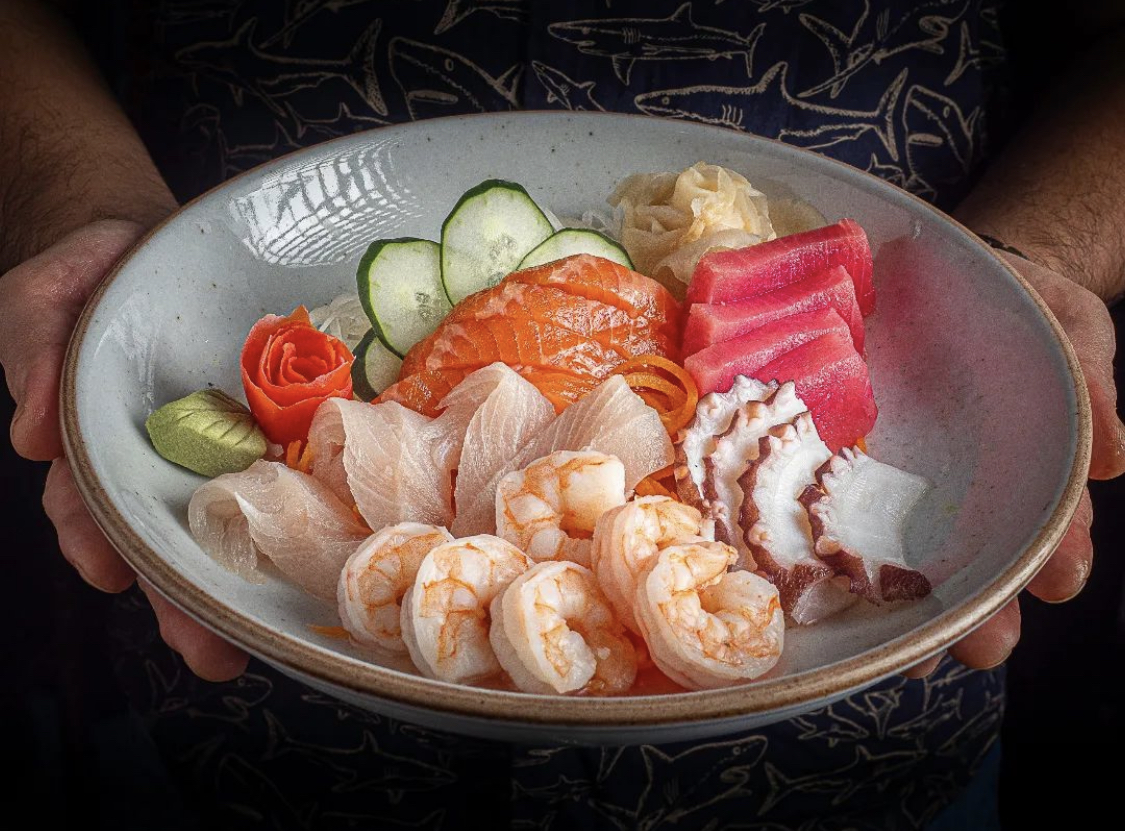 Those who do not want sushi can order off the wok portion of the list. The chaufarron caught my attention since it is crispy pork belly chicharron (my neighbor in my farm in Pedasi makes me chicharrones) with creole sauce and peppermint sautéed on chicken fried rice. Chaufa de mariscos is quite a traditional Peruvian dish with prawns, octopus, scallions and squid. Anticucheros tentacles include octopus and squid in the anticuchero marinate with creole and acevichado sauce.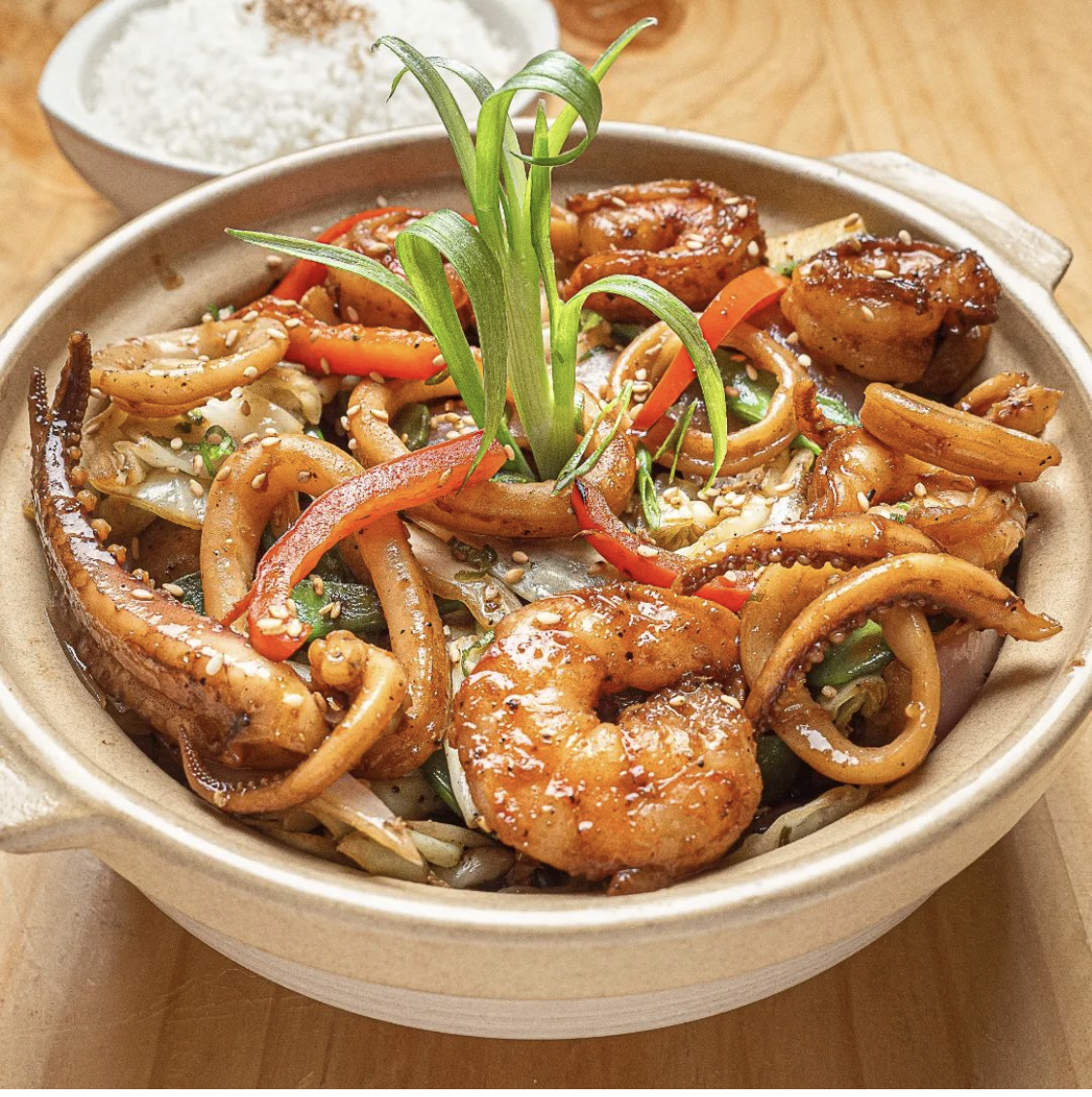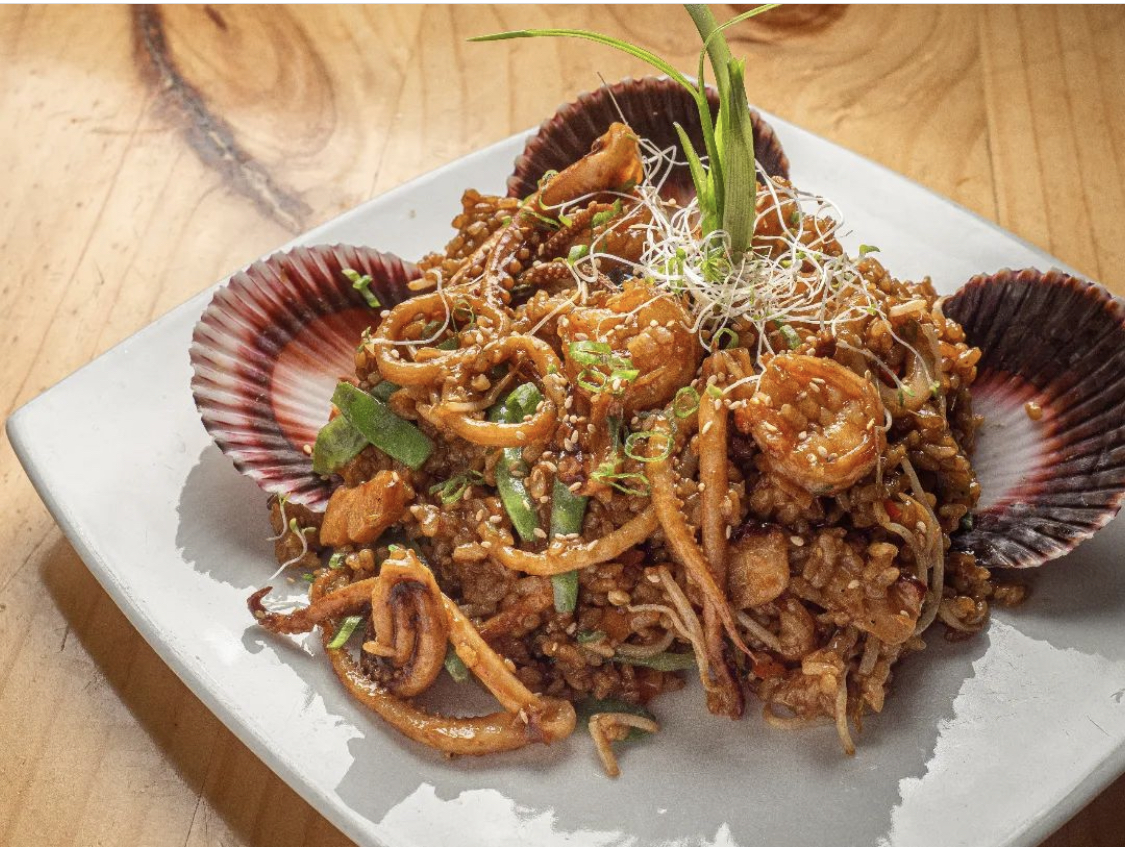 Peruvian options include the salted loin (that started the chef's cooking career) which has steak strips, soy glaze, yellow pepper, red onion, tomato, cilantro and French fries. Shogun fillet mignon comes with creamy truffled shiitake sauce and Lohan rice. Tacu-tacu grilled Angus skirt steak comes with chimichurri nikkei, guando beans and bacon.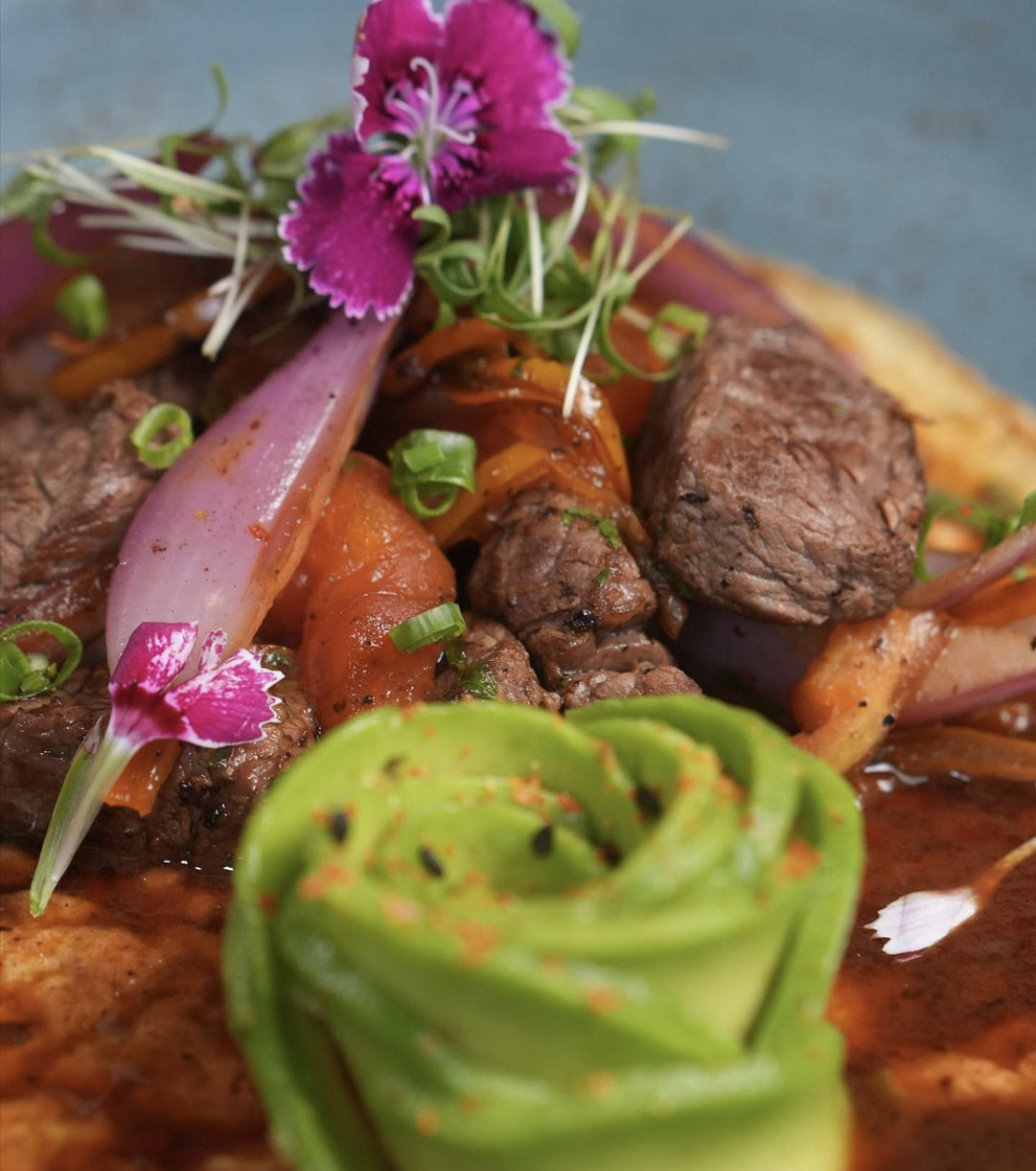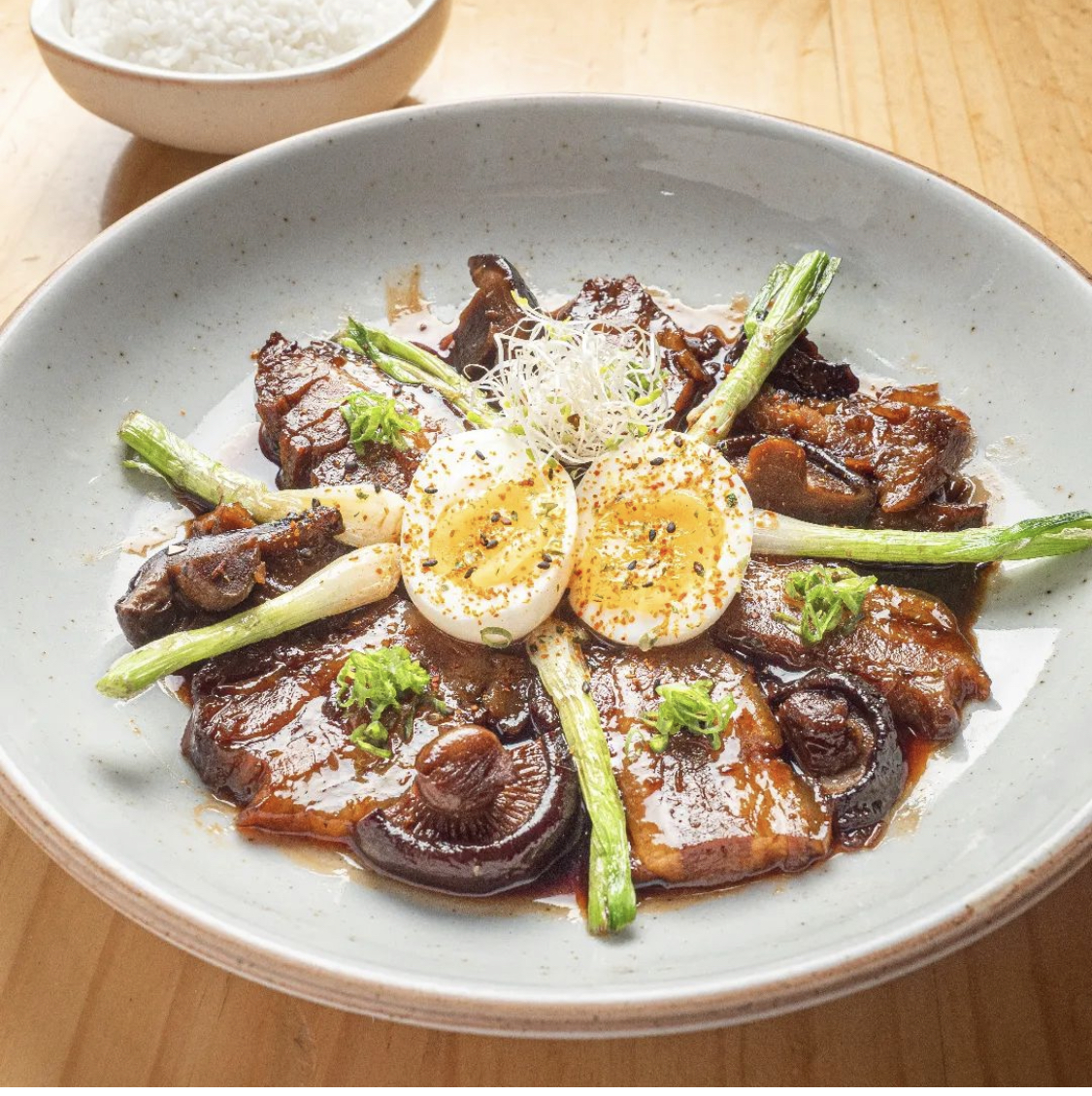 Other less Peruvian and more Japanese options you can find on the Enkai Restaurant are the chicken katsu, teriyaki chicken, salmon or prawns. Fusion options include the sake passion grilled salmon with vegetables and the Caribbean samurai which is catch of the day in a coconut and japan sauce.
I am not one to order desserts, but I gave in to trying a spoon of the merengado nikkei which was meringue disks with berries and dulce de leche, flamed in orange liqueur and pisco. It was so sweet that I couldn't handle it. However, my date had a sweet tooth and it was all finished!