Casa Franco is located on Calle 12 with Avenida B, on the border of Casco Viejo, just by Plaza Santa Ana. The building was recently renovated, opening as short term rental apartments early 2019. They have a reception downstairs which lets guest access the building. Staff is quite cordial and attentive according to reviews.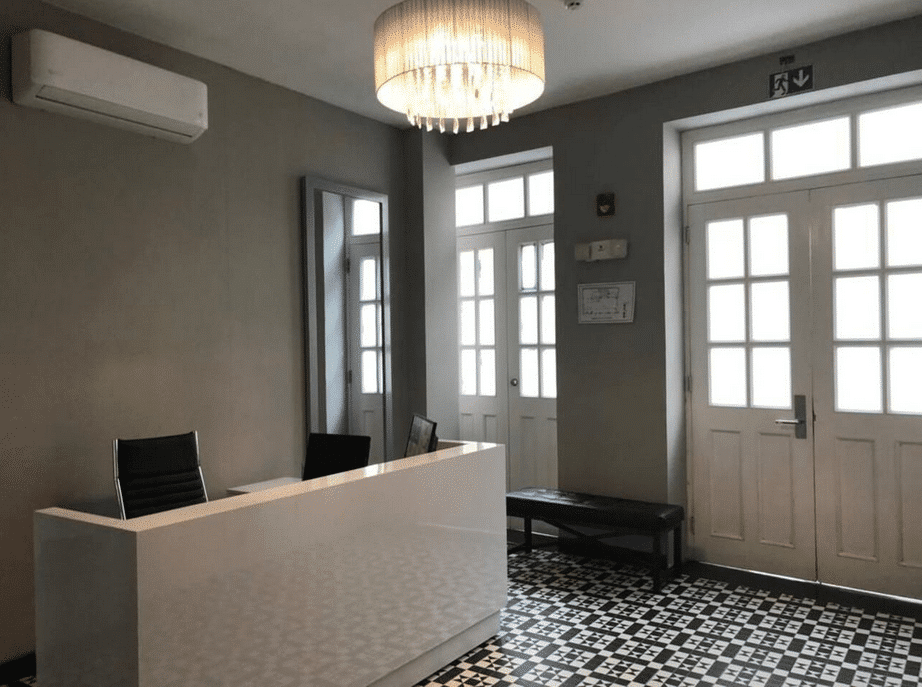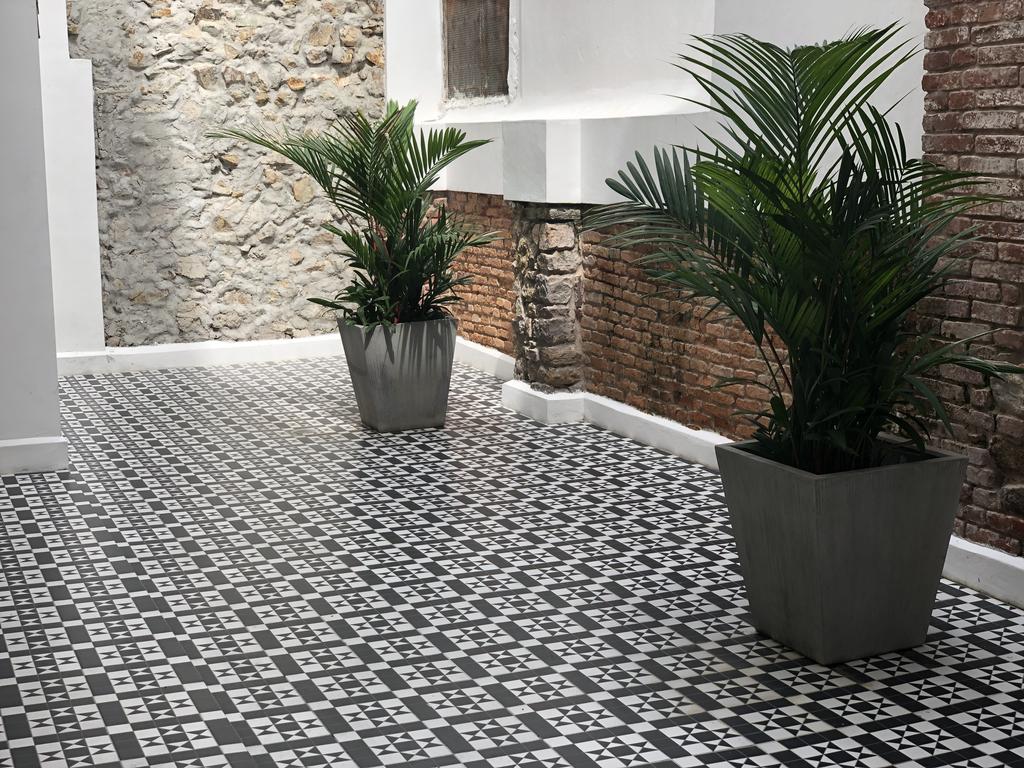 The building has three stories and is painted beige. The second and third floor have balconies that loop around the property. There is no elevator, so guests staying on the upper levels must go up several flights of stairs. Each apartment has access to the balcony area, which is shared, going out through double doors. Most views are of the street and surrounding area, although it is possible to see Ancon Hill and El Chorrillo in the distance. This is a pet friendly accommodation, where pets are allowed at no extra charge. However, guests must let the property know they are bringing a pet.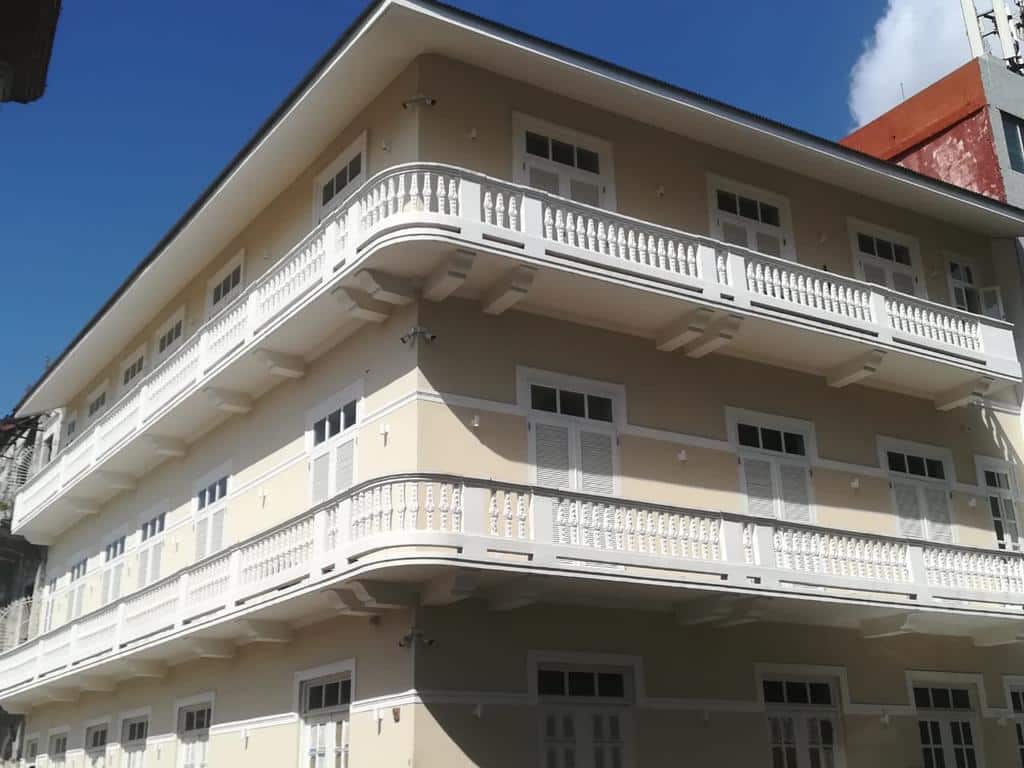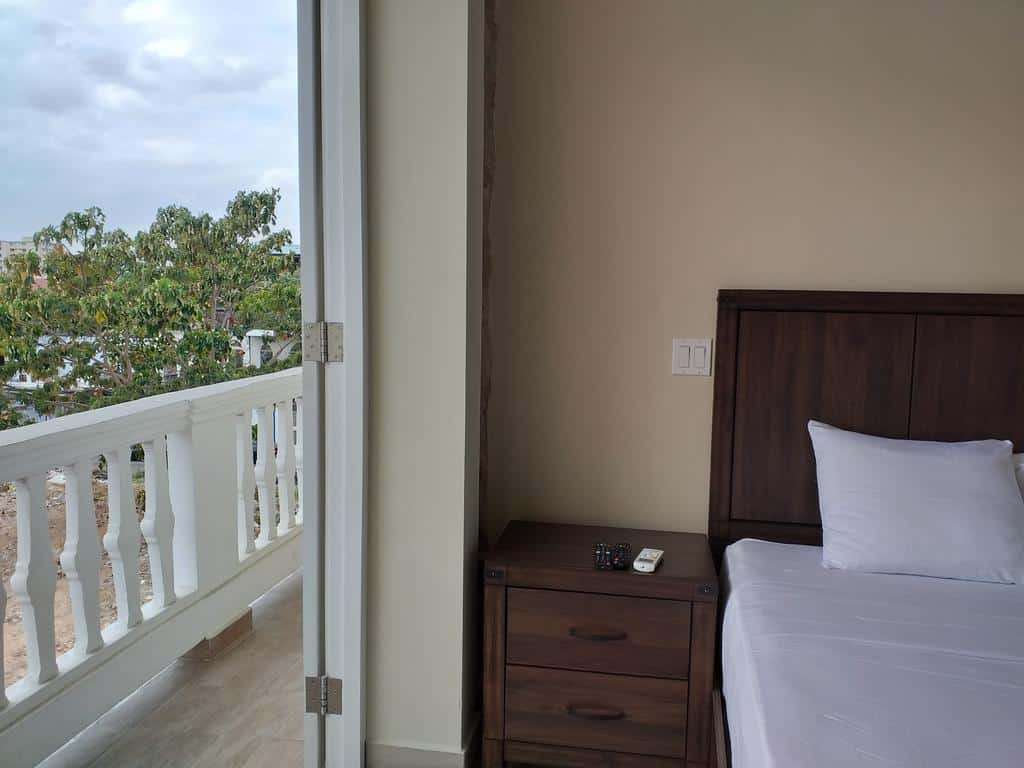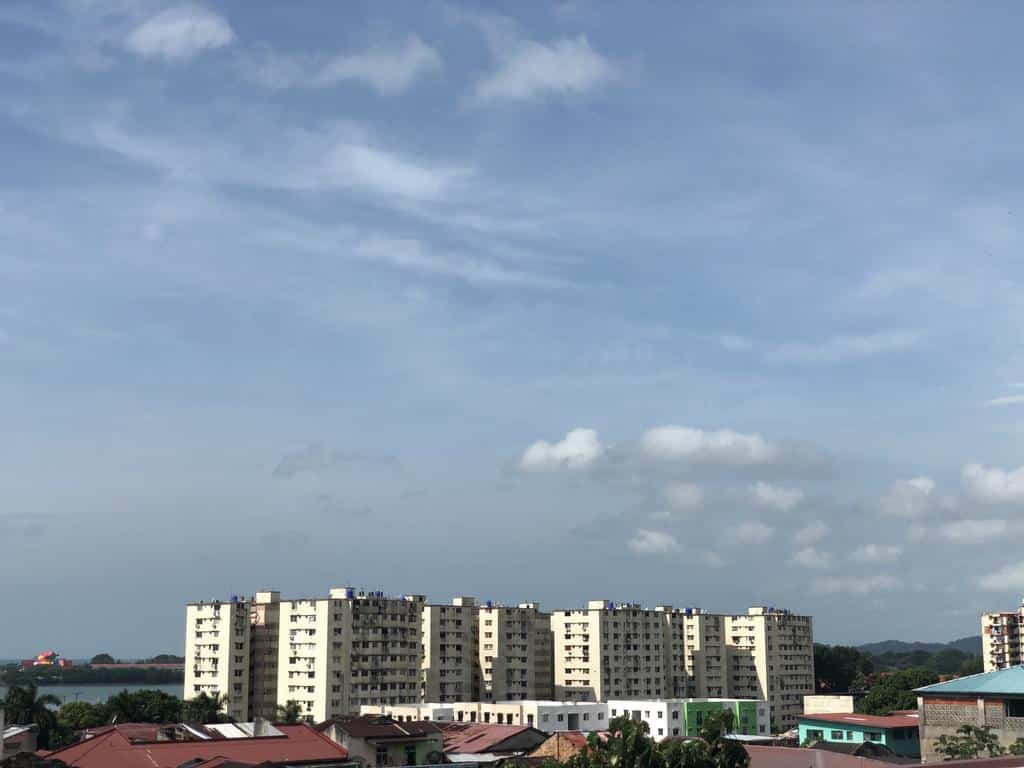 Casa Franco has Eight Apartments
Like plenty of buildings in the old quarter of Panama, the ceilings of Casa Franco are quite high. In total there are eight short term rentals apartments in this building, which have one or two bedrooms with queen size beds. One bedroom apartments have 839 square feet (78 square meters) and two bedroom apartments have 979 square feet (91 square meters), making them quite spacious. Bedrooms are basic with a closet, wall mounted television and a night table.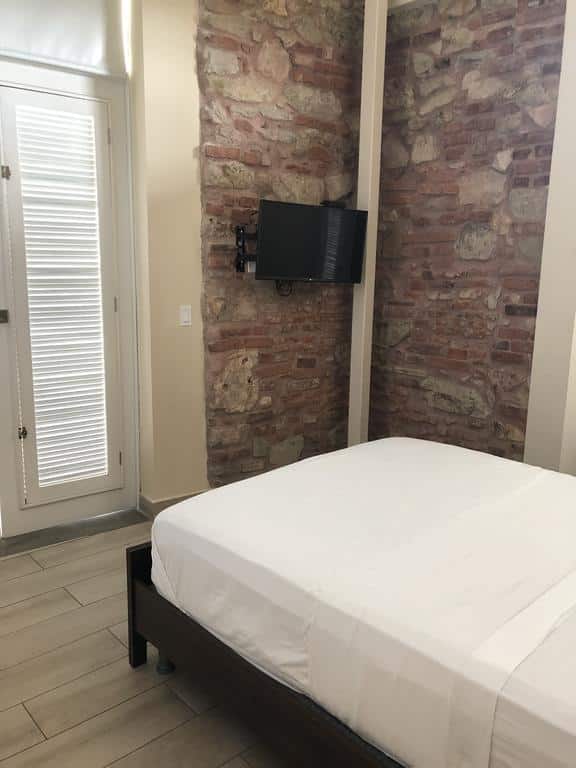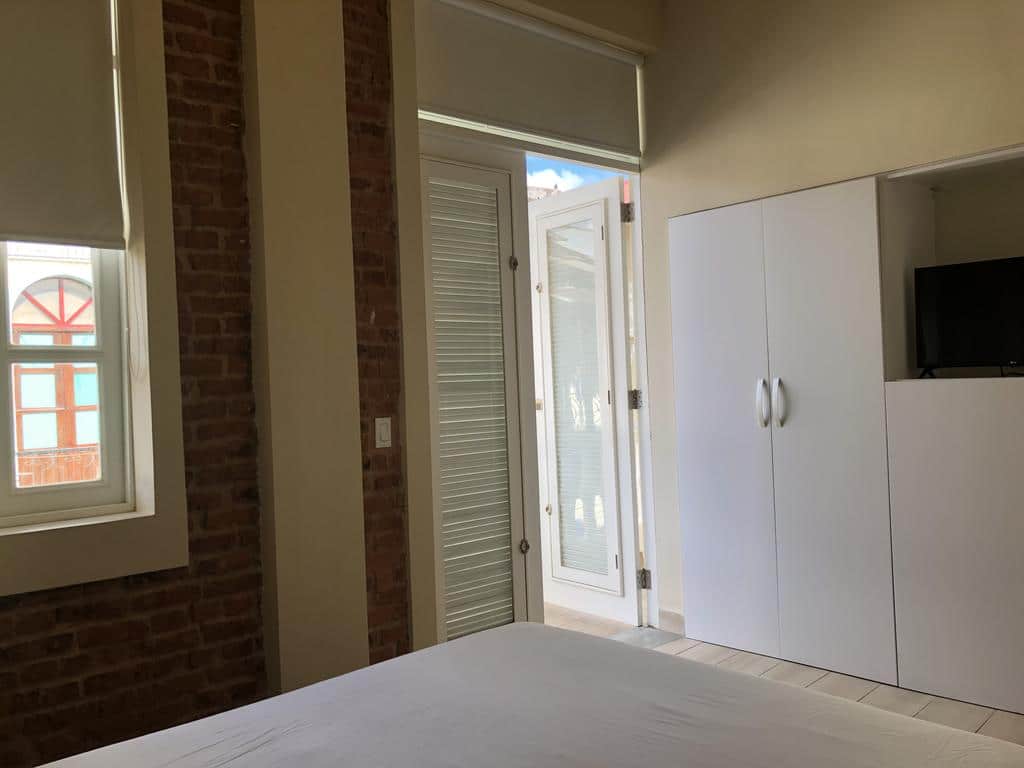 The decor of the apartments is minimalistic and modern. Floors are parquet and walls have exposed brick and calicanto in some parts that are not concrete. Kitchens are open with a small countertop stove, refrigerator, coffee maker, microwave, dishes, silverware and cooking basics including some condiments, pots and pans.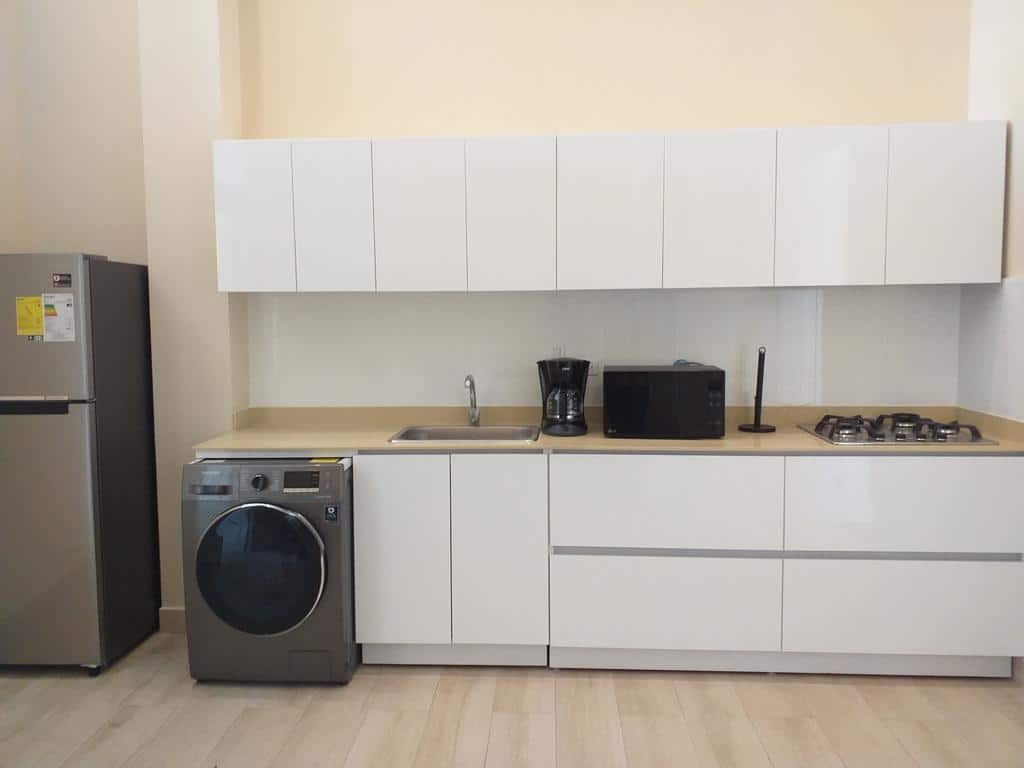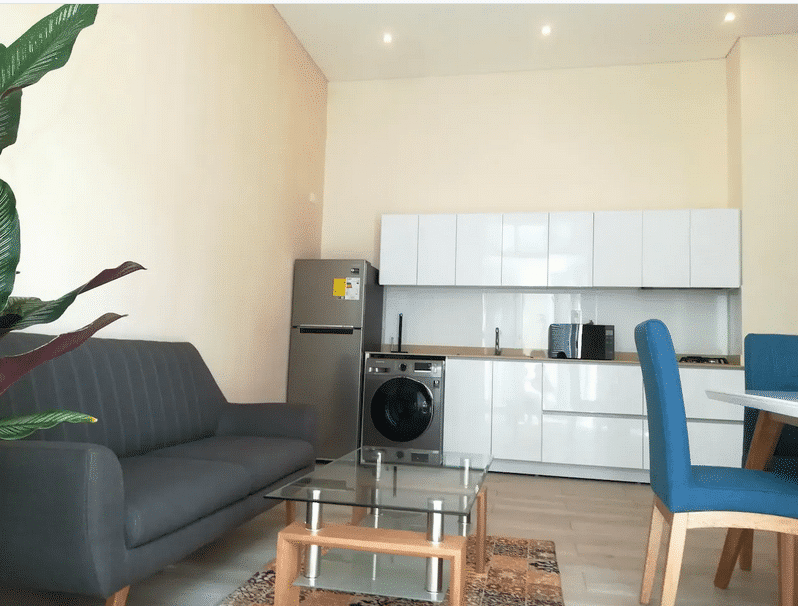 There is a small dining table with four seats and a living area with a sofa, chair and a coffee table. Most apartments have some plants.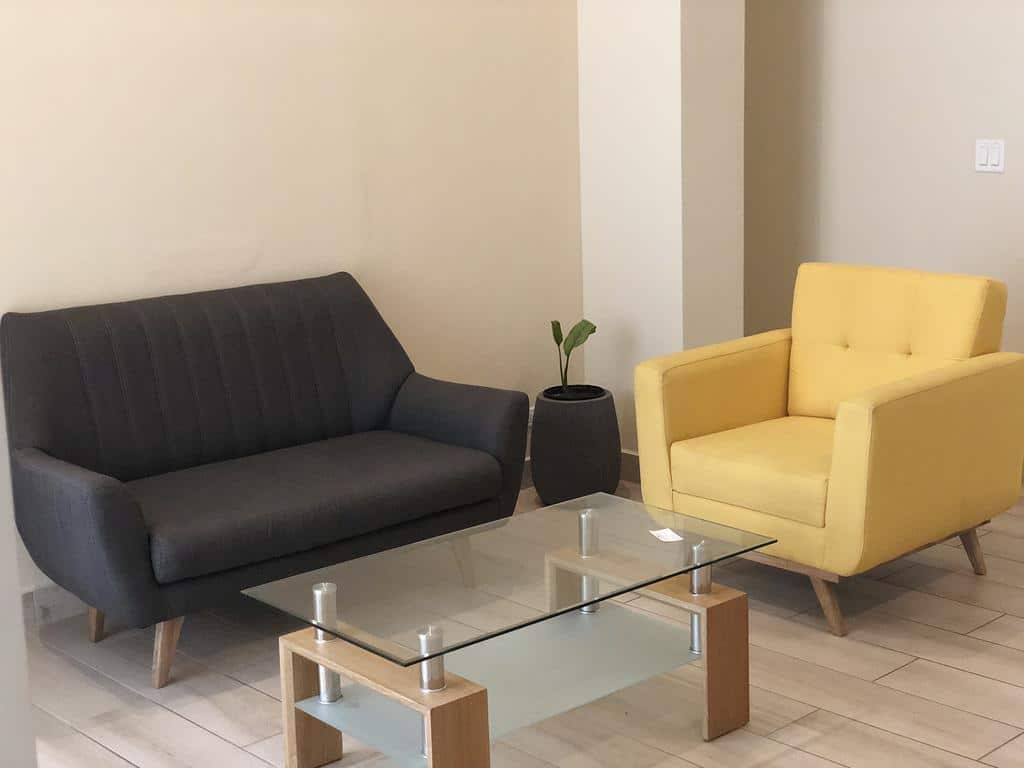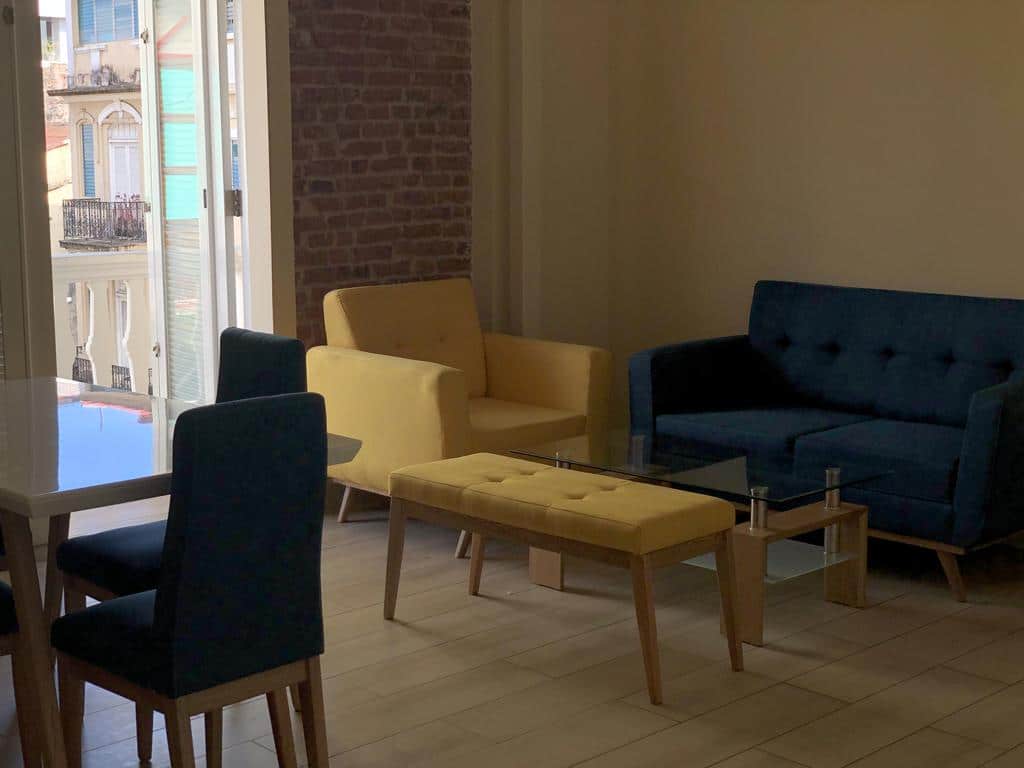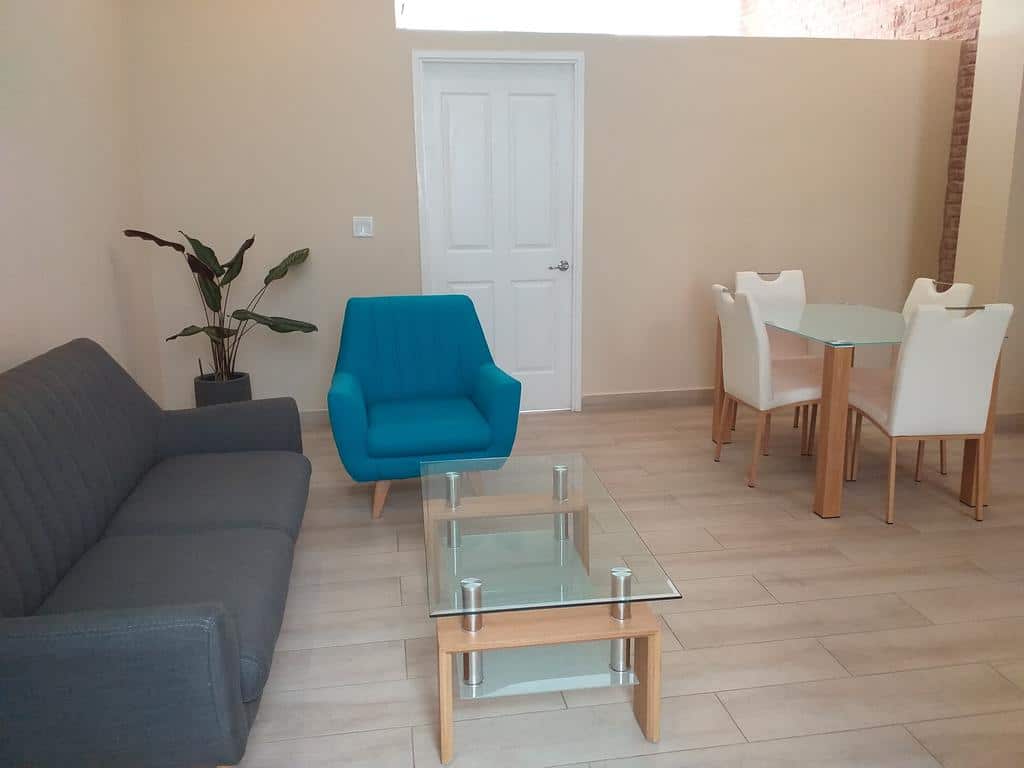 Bathrooms are private, with a shower, toilet, toilet paper, soap and towels.
There is no private parking on site or valet parking services. Guests who rent a car in Panama should park on the street. Cleaning is not included during the stay, only before and after. Moreover, each apartment has laundry facilities with washer, dryer and iron. WiFi is available throughout Casa Franco at no additional cost. All apartments are non smoking. These apartments are not sound proof and the property is very close to most of the nightclubs in Casco Viejo. So be aware that it will be loud, especially on the weekends.