Lunas Castle Hostel was started by three friends: David Harmatz, Daniel Saxe and Daniel Smetana. I met them during their Bocas del Toro days, when they opened Mondo Taitu Hostel, which was a small party hostel with themed nights. After, they opened Hostal Heike with 60 beds on the main street of Isla Colon. Finally in March of 2008, they decided to venture to Panama's capital city and open Lunas Castle Hostel in Casco Viejo.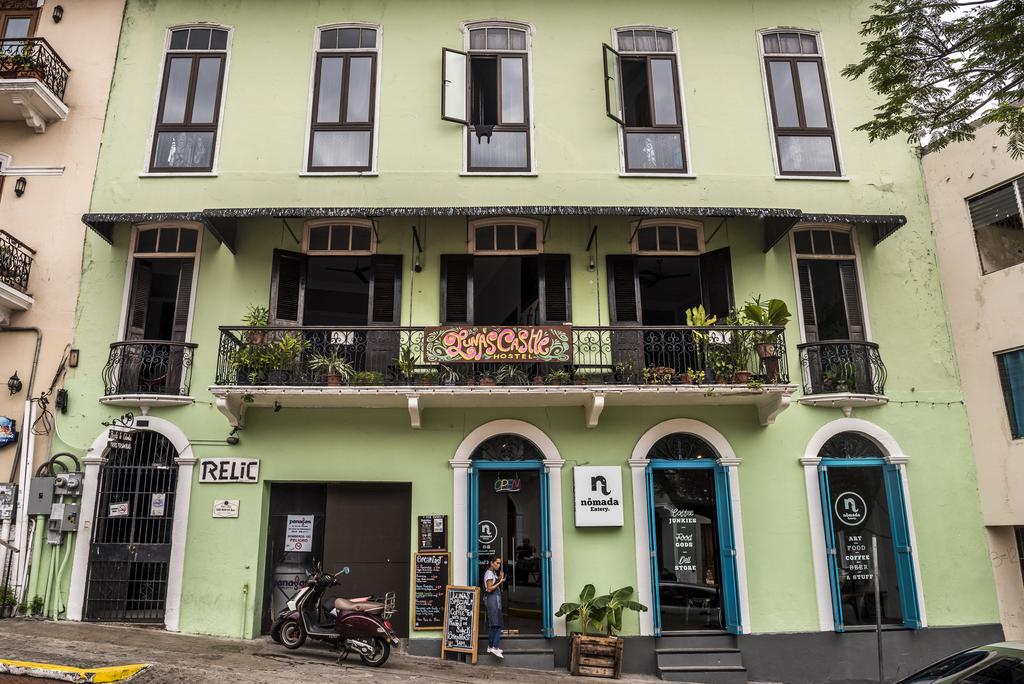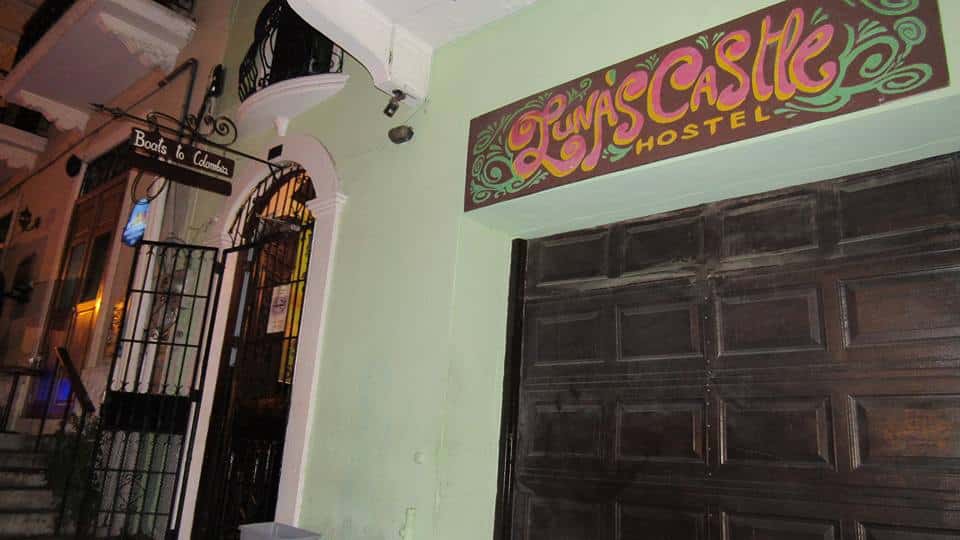 It was very popular since it opened, giving it many awards including Lonely Planet's "Top Pick" in 2013 and 2014; Panama's Best Hostel 2011 and 2012 according to Hostelworld and TripAdvisor's "Top 10 Place to Stay in the World Under $19". According to Daniel Smetana "a hostel is a home away from home," and that is what this hostel tries to achieve, getting backpackers to feel at home. That is, if your home was an old, creaky, colonial mansion on Calle 9, Casco Viejo, right next to Casa Antigua Hotel.
Being on the entrance of Panama's colonial neighborhood has its benefits, especially because of its amazing views. Lunas Castle Hostel occupies a complete building, that has two small balconies on the second floor, while the third floor has floor to ceiling windows. Guests will constantly be on these balconies getting a glimpse of Panama City's skyline and the ships parked in front of the Fish Market.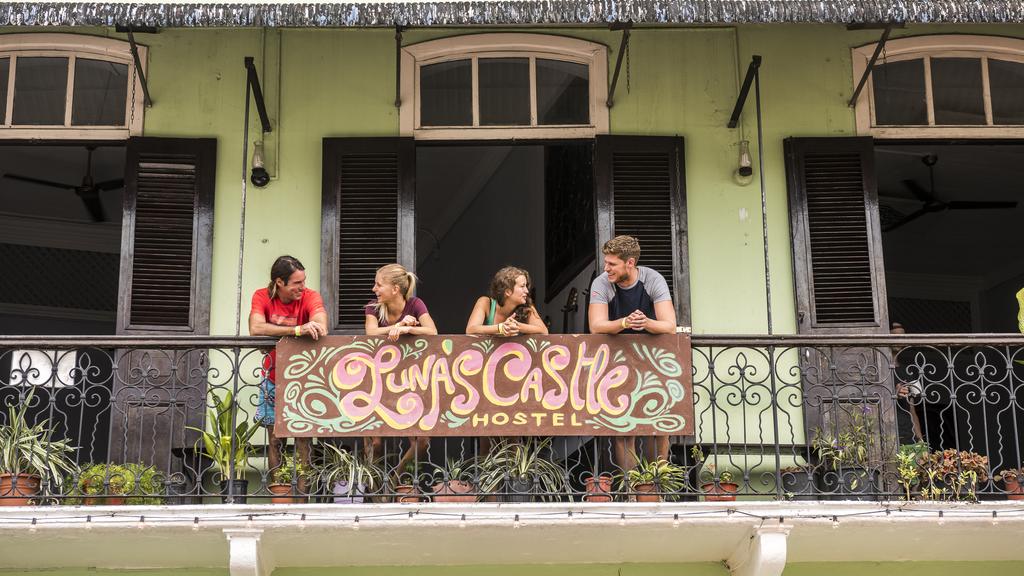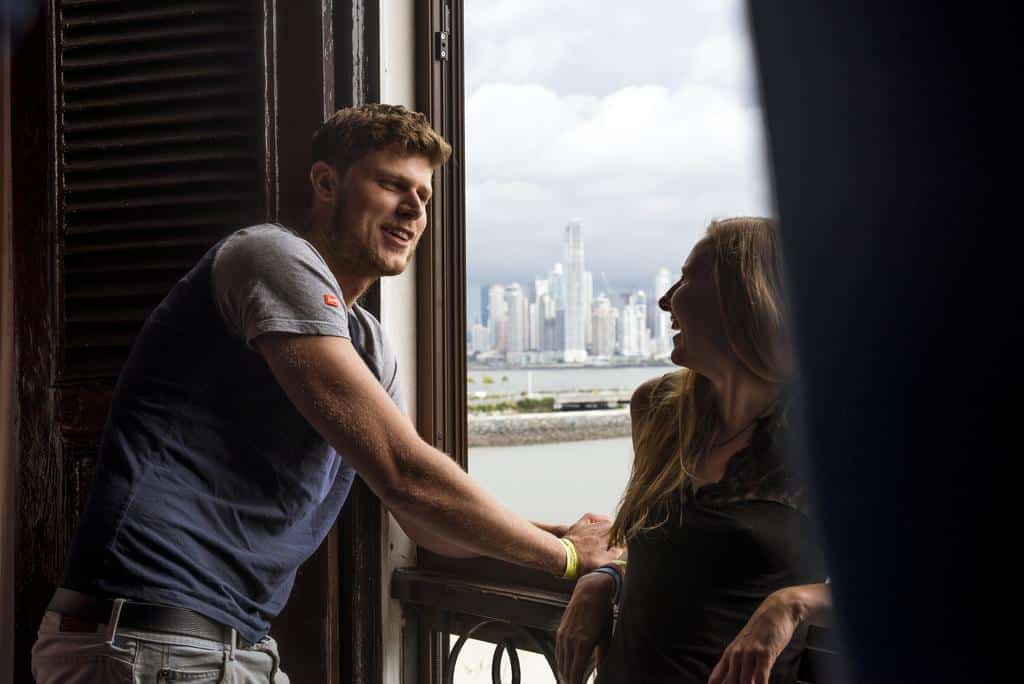 Amenities, Food and Drinks in Lunas Castle Hostel
This hostel is a chill place with plenty of common areas for travelers to meet other travelers from all over the world, of all ages. However children are not allowed because of Relic Bar. This bar in Casco Viejo has three different environments, with a terrace (where they also do yoga classes), external courtyard with plants and an indoor basement that looks like a tunnel with old calicanto walls. Sometimes they have a live DJ and special nights according to the day of the week. Fulana Fritanga is a food truck in Relic Bar that serves fried food.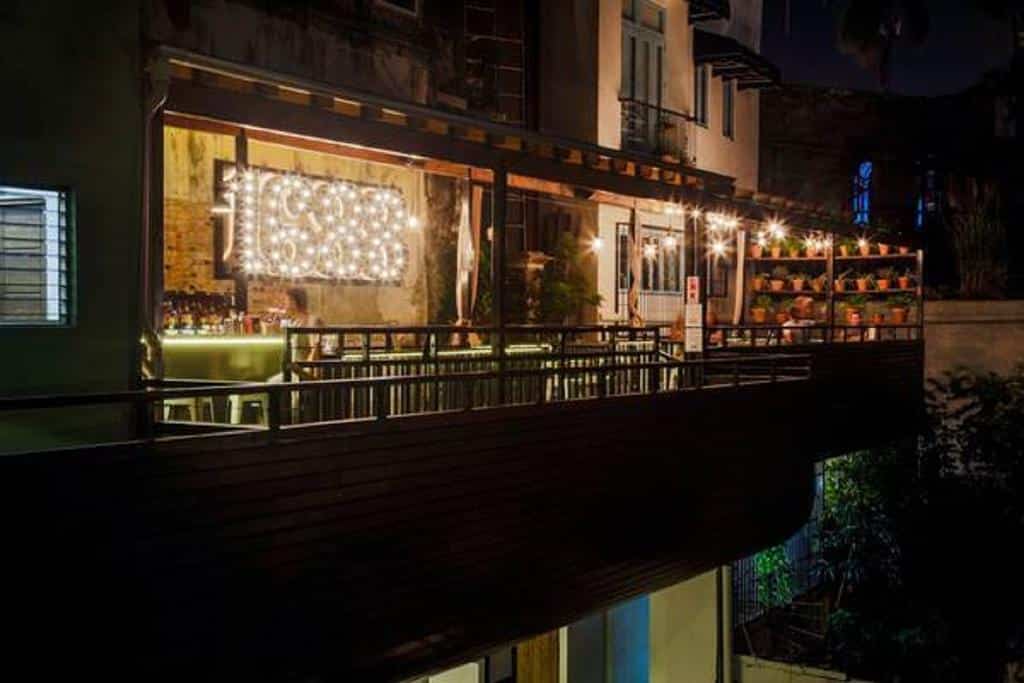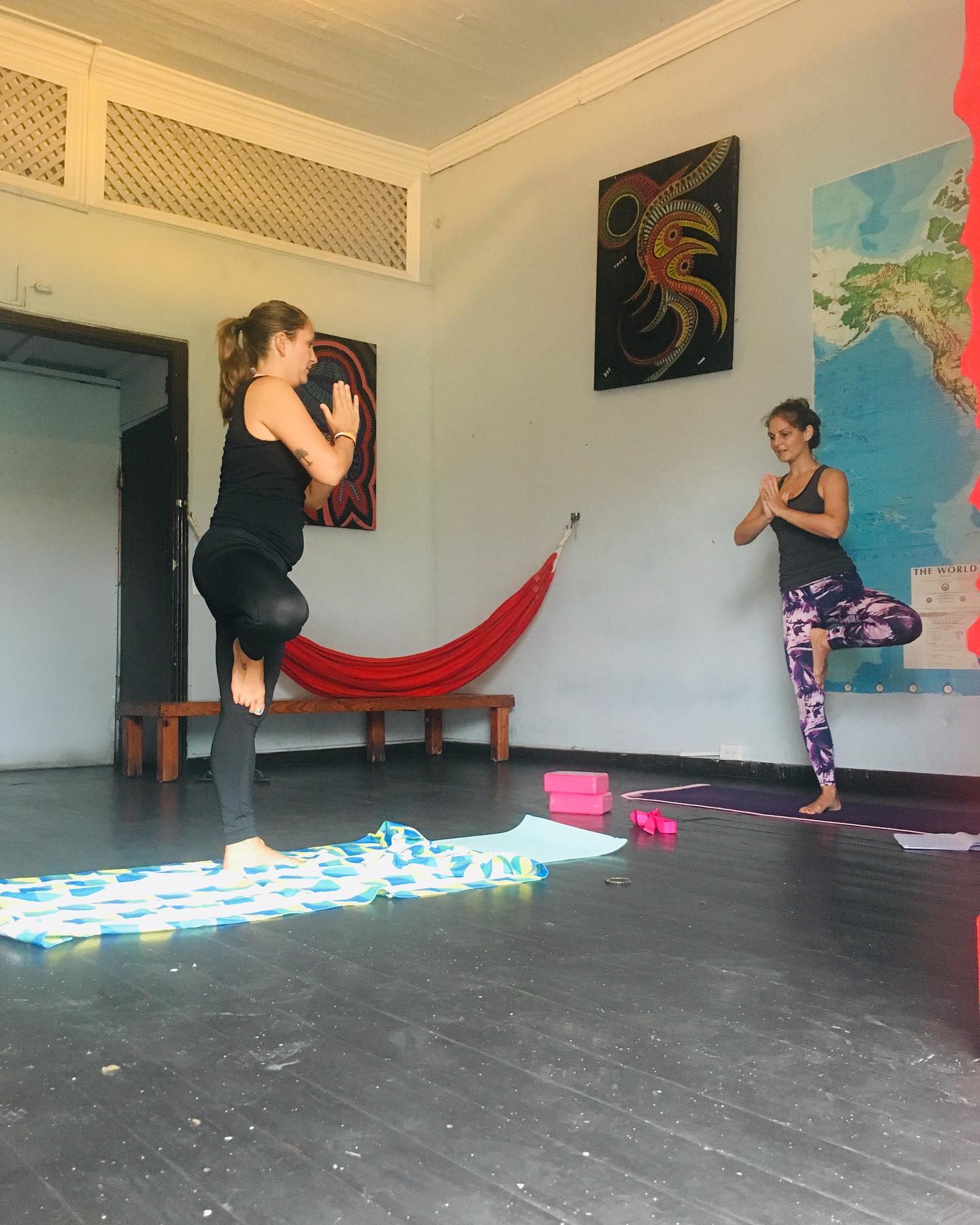 Nomada Eatery is located on the ground floor of Lunas Castle Hostel. It is open daily from 8 a.m. to 11 p.m. This restaurant in Casco Viejo is super charming, with a neon sign that says "Stay Wild, Enjoy the Ride". They serve plenty of breakfast options, appetizers, soups, salads, burgers, paninis and pizzas. On weekdays they have a special lunch menu from 12 to 3 p.m.. Drink options include smoothies, coffee, tea and beer.
Lunas Castle Hostel has artwork throughout the building painted by local and international artists who have stayed in this place. The main common area has comfortable sofas, tables and even hammocks! There are three other massive chill rooms in the hostel.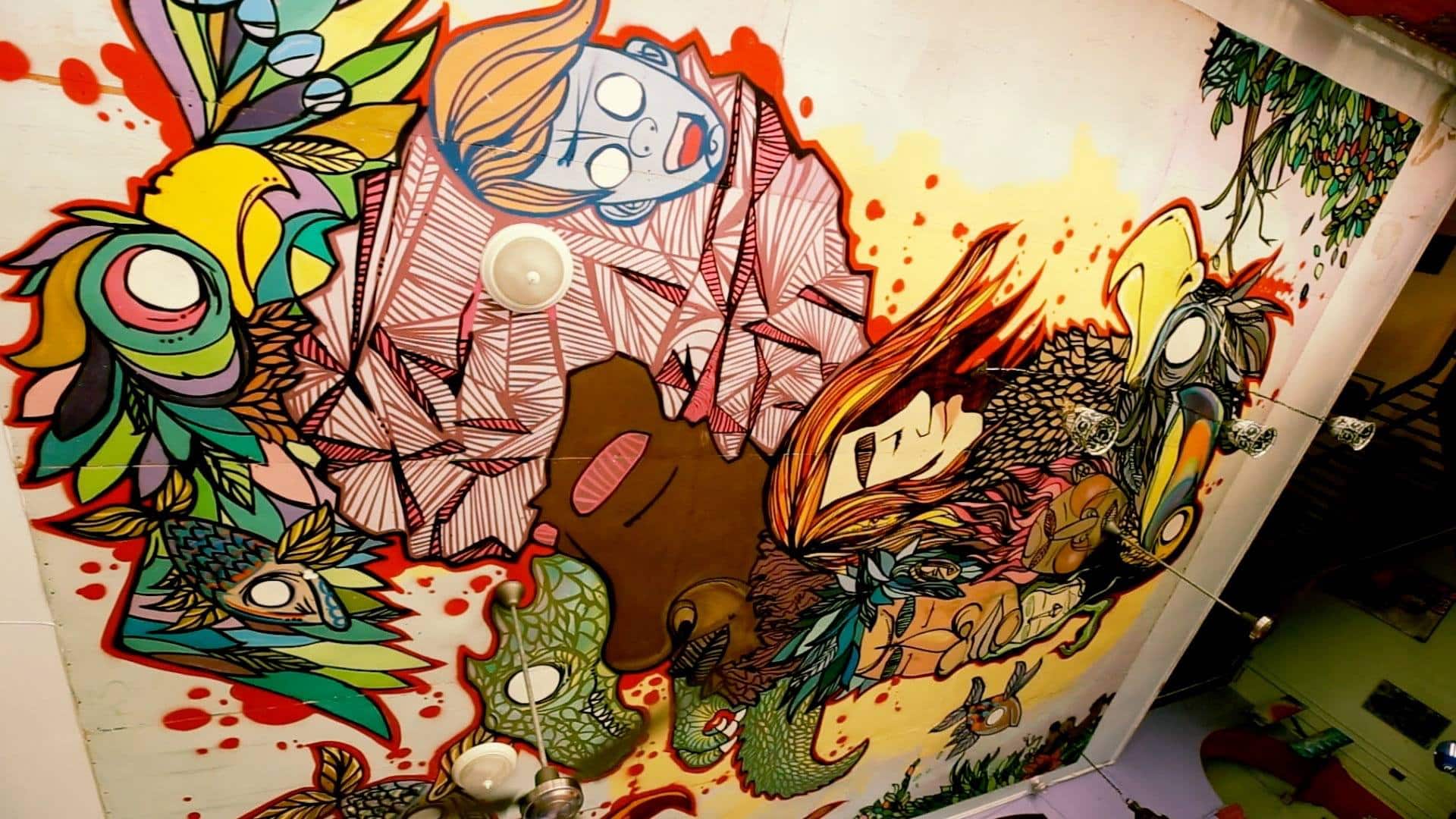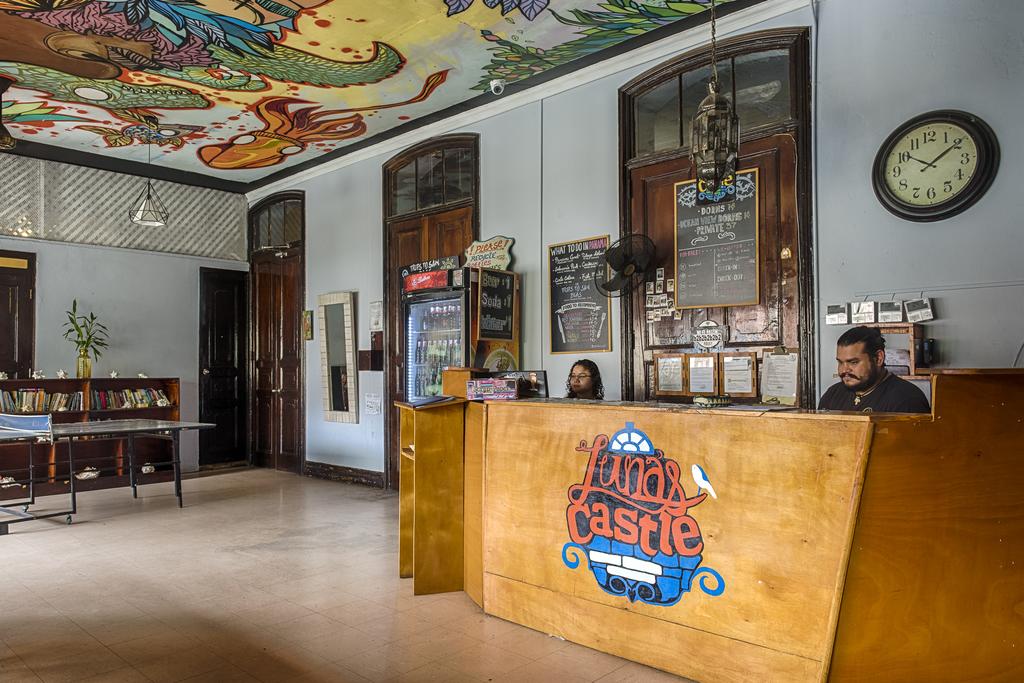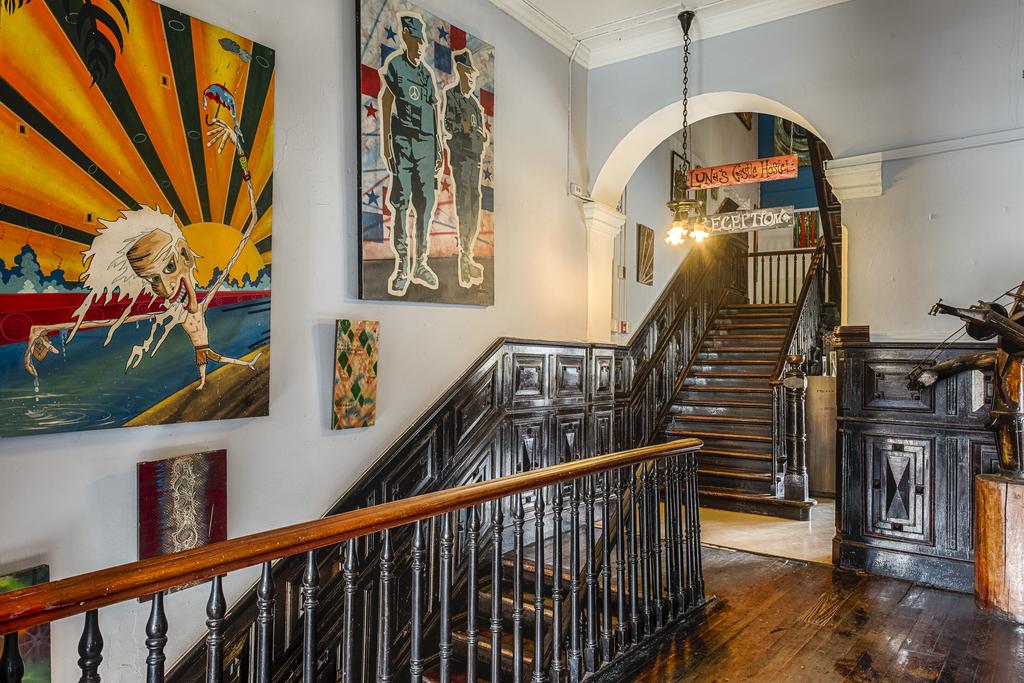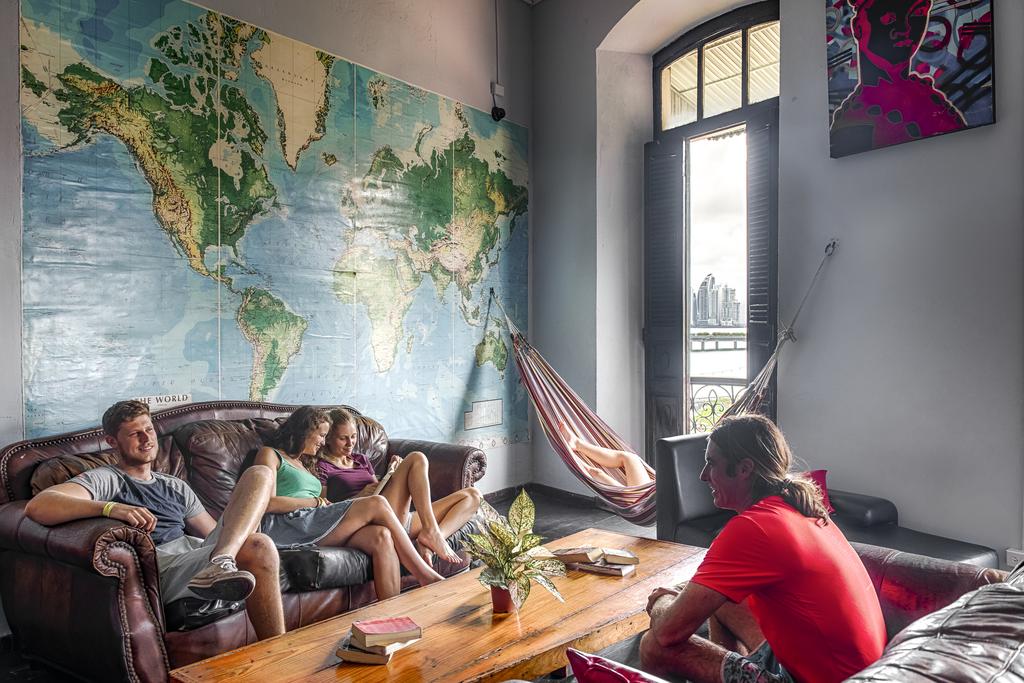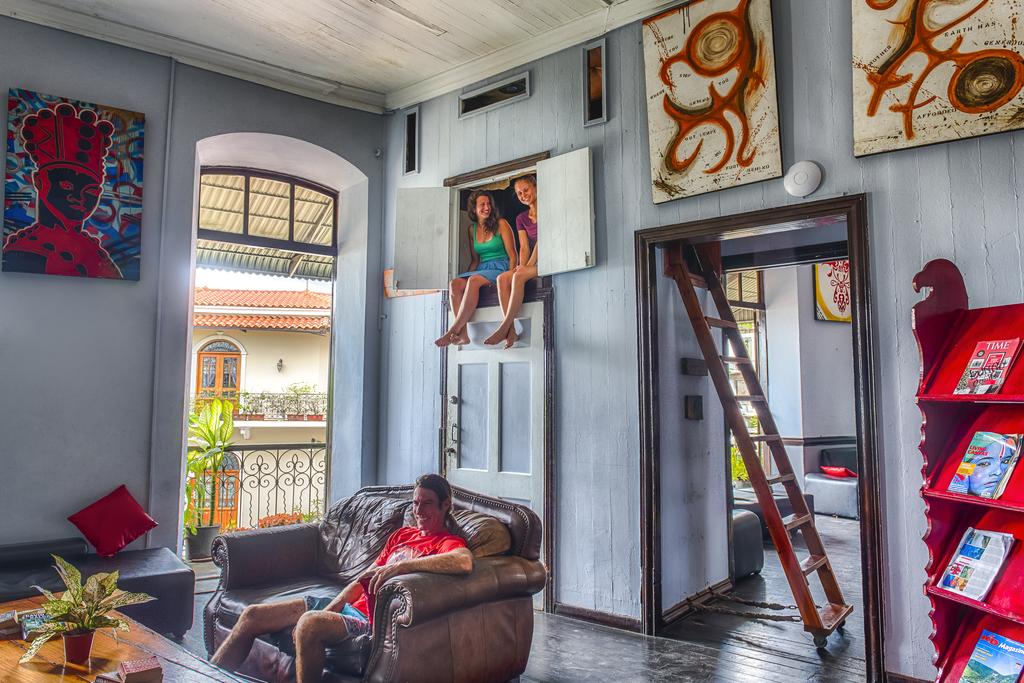 The reception is open from 8 a.m. until 11 p.m. Guests who arrive outside these hours will be let in by a security guard, but will not be allowed to check in until the reception opens. There is no curfew for guests. Next to the reception there is a ping pong table, books for exchange, guitars and free personal lockers. Luna's Castle Hostel has a movie theater. A communal kitchen is available for the use of guests. Breakfast is included, which means bananas, pancakes, coffee and tea.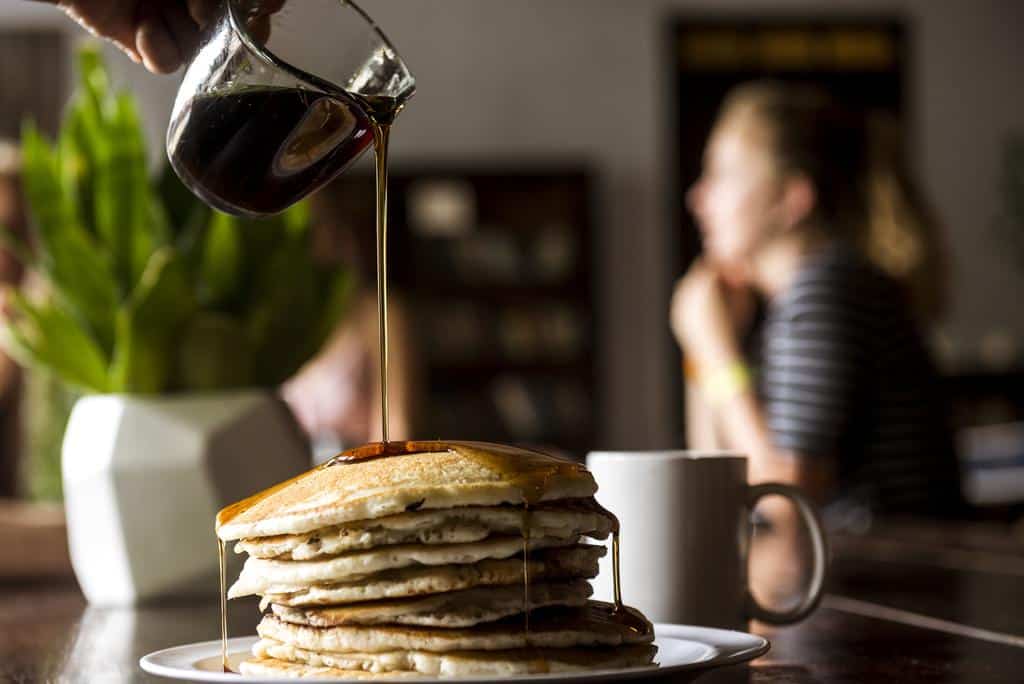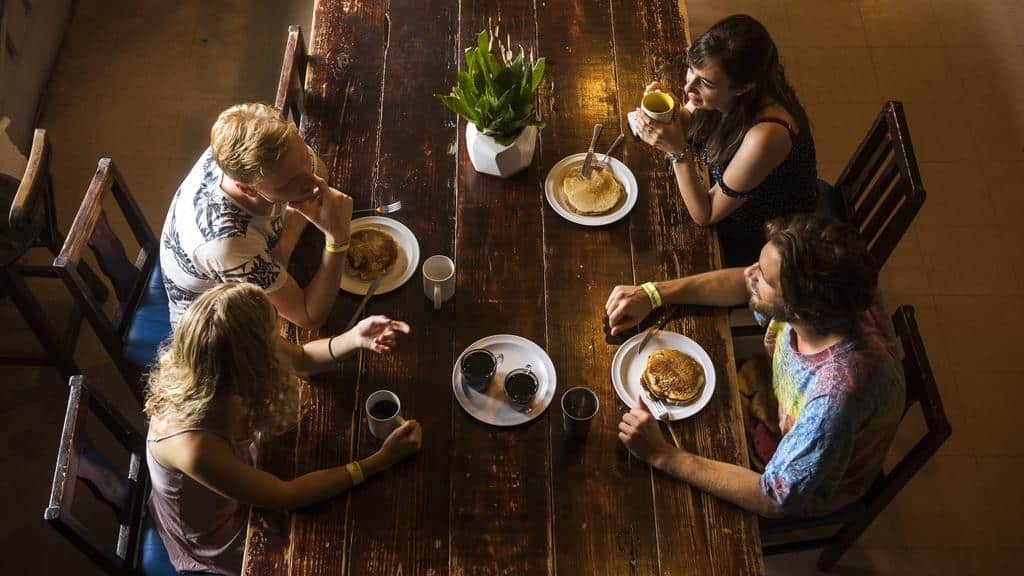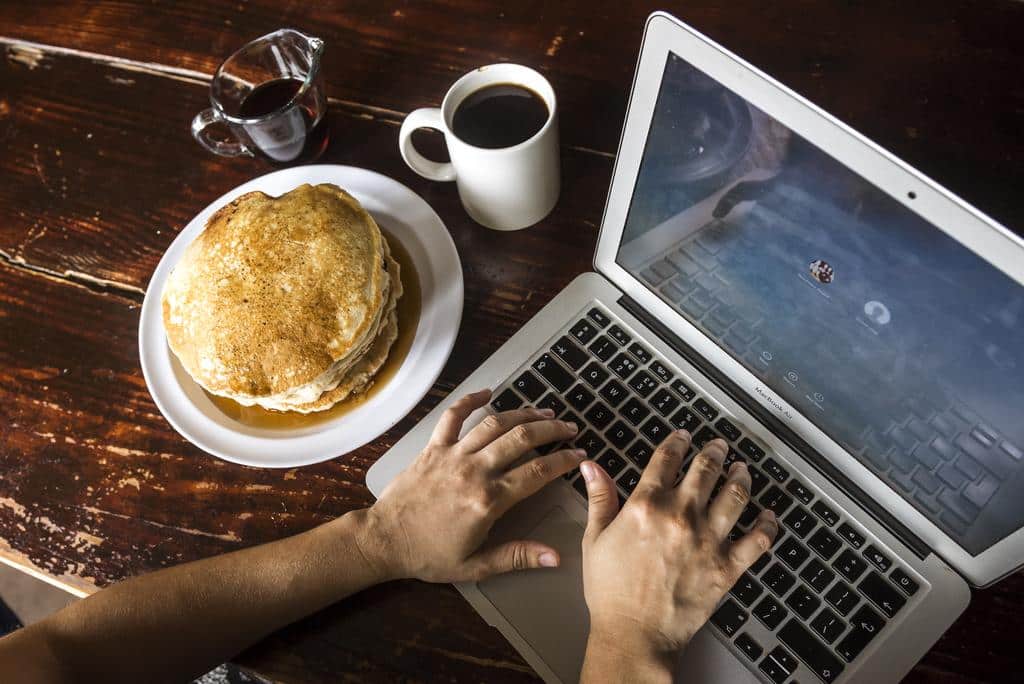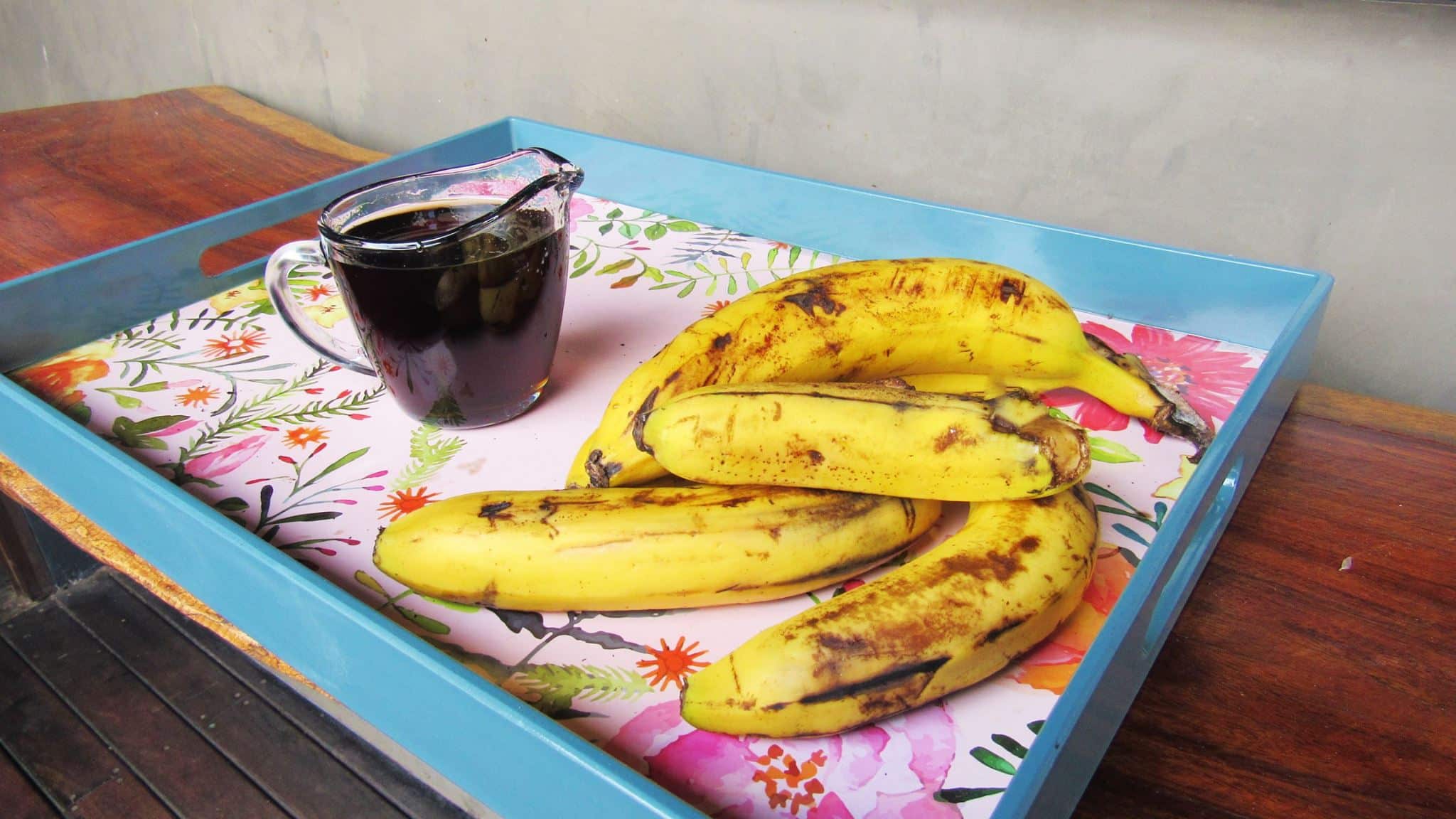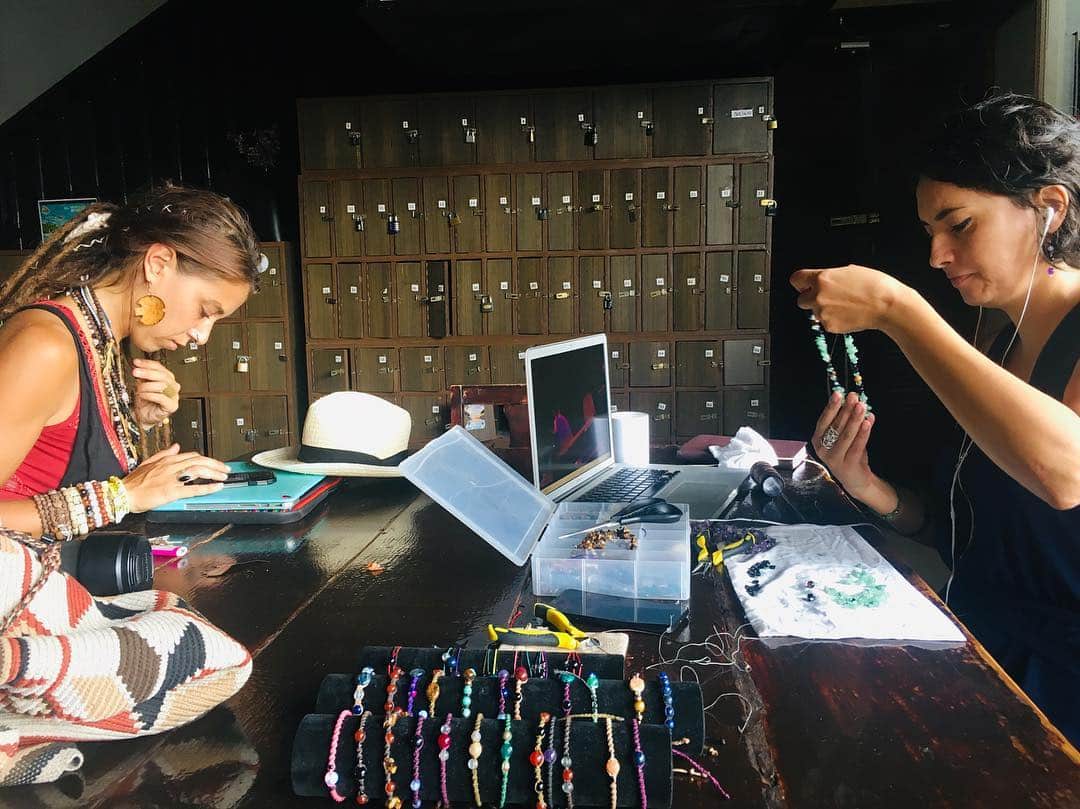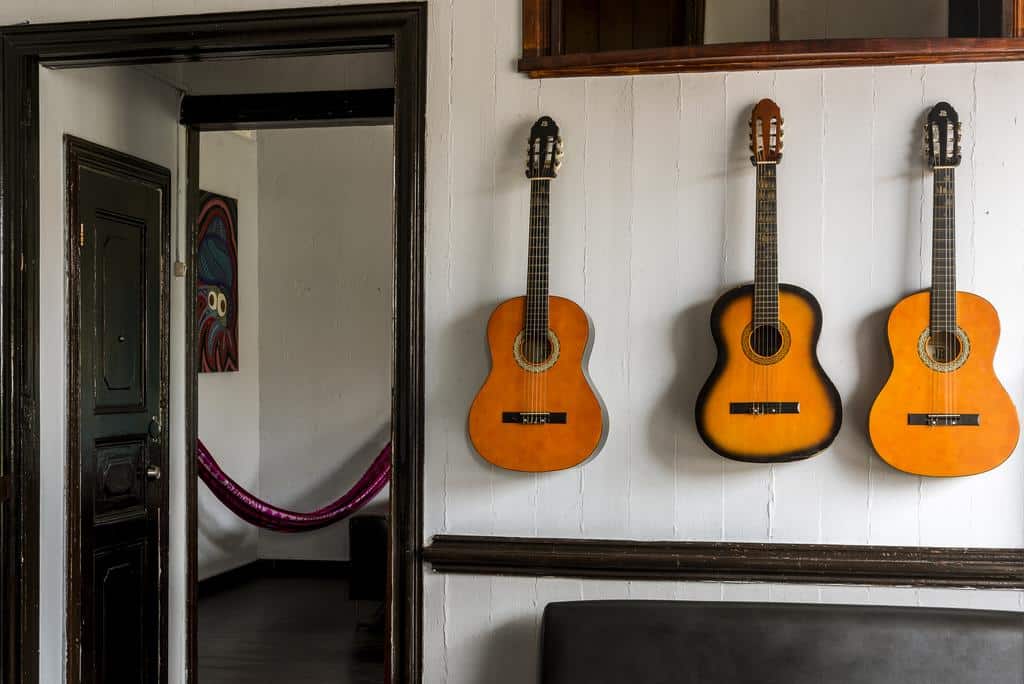 Most rooms have fans, although some have air conditioning. Bathrooms are shared. They have eight dormitories that have four, six, eight, ten or twelve beds. Some dormitories are just for females, however, most are mixed. Lunas Castle Hostel has five private rooms with capacity for two or three guests in double, single or bunk beds. Bed linens are included in the rate, as well as WiFi. Guests who want to explore Casco Viejo and the Cinta Costera (waterfront road in Panama City) can rent a bicycle.