Vive Casco Antiguo are two rental apartments in Casa Santana located on Avenida Central. While they are not in Casco Antiguo per se, they are super close just right off Plaza Santa Ana. Avenida Central is probably Panama City's most famous and popular shopping street. This street was designed only for pedestrian use and was recently renovated, installing new floor tiles and plants. There is no place to park by the building, since no cars are allowed. Machetazo supermarket is located very close to these apartments.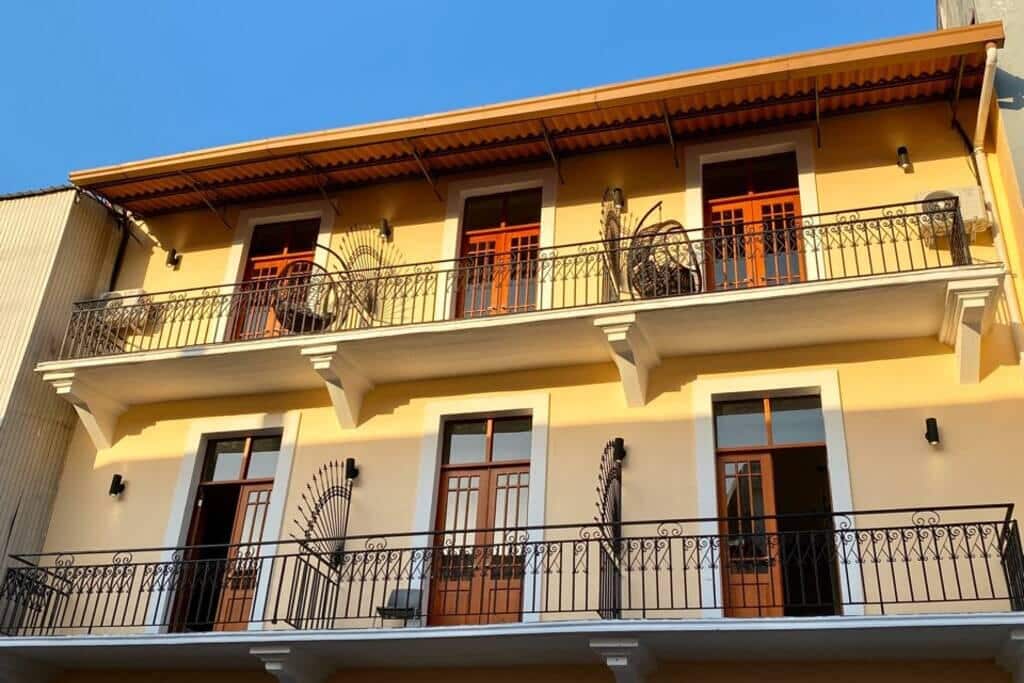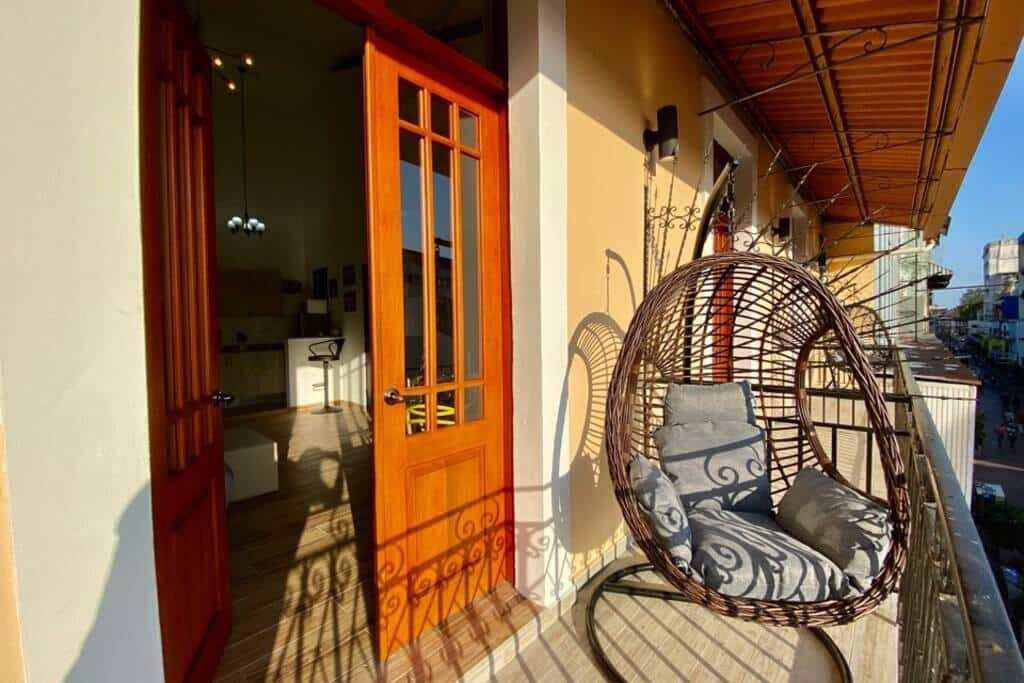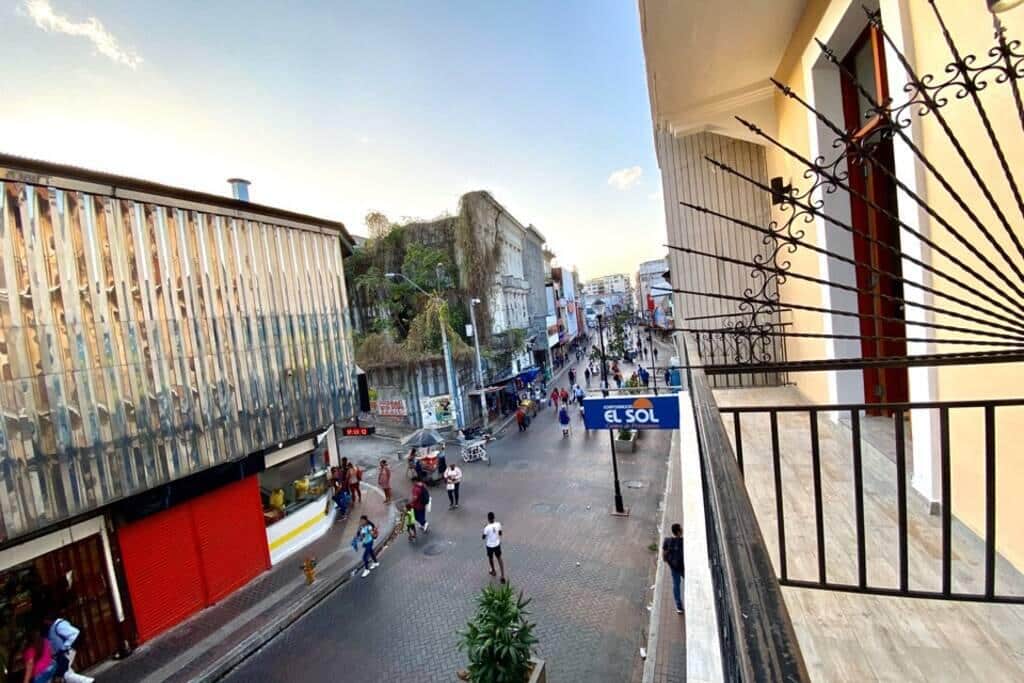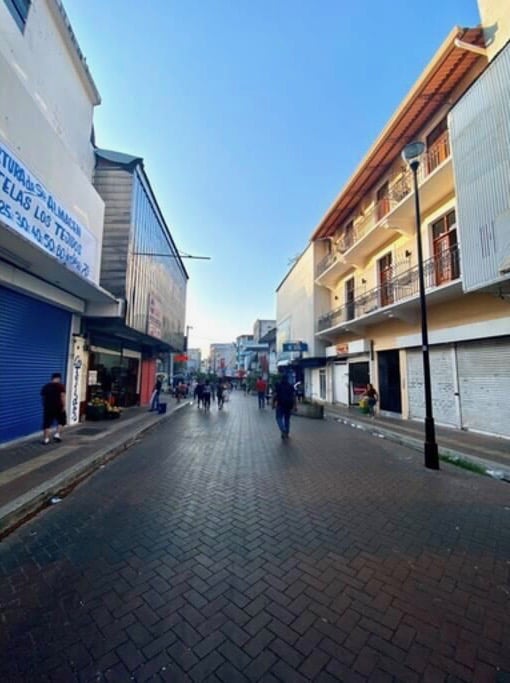 Vive Casco Antiguo Apartments
The building where the two Vive Casco Antiguo apartments are located was recently refurbished. These apartments have an open studio design with a queen size bed and a double sofa bed. The bed has two nightstands with drawers, one at each side, with a small lamp. Floors have wood finishings and part of the walls have exposed calicanto, which is how they used to build in the old days. This apartment has air conditioning and complimentary WiFi.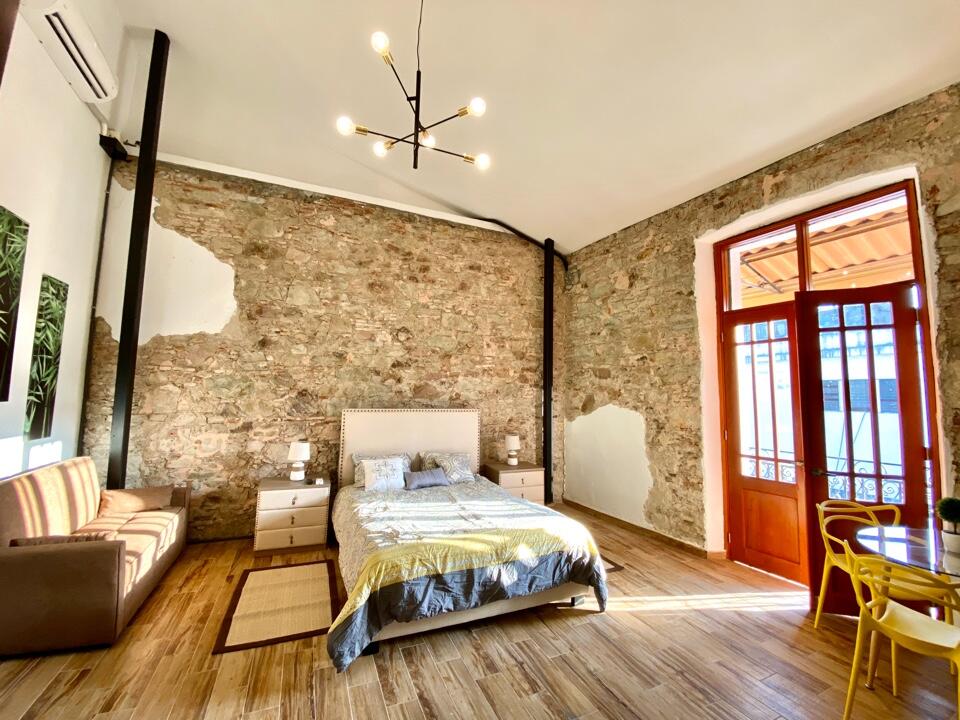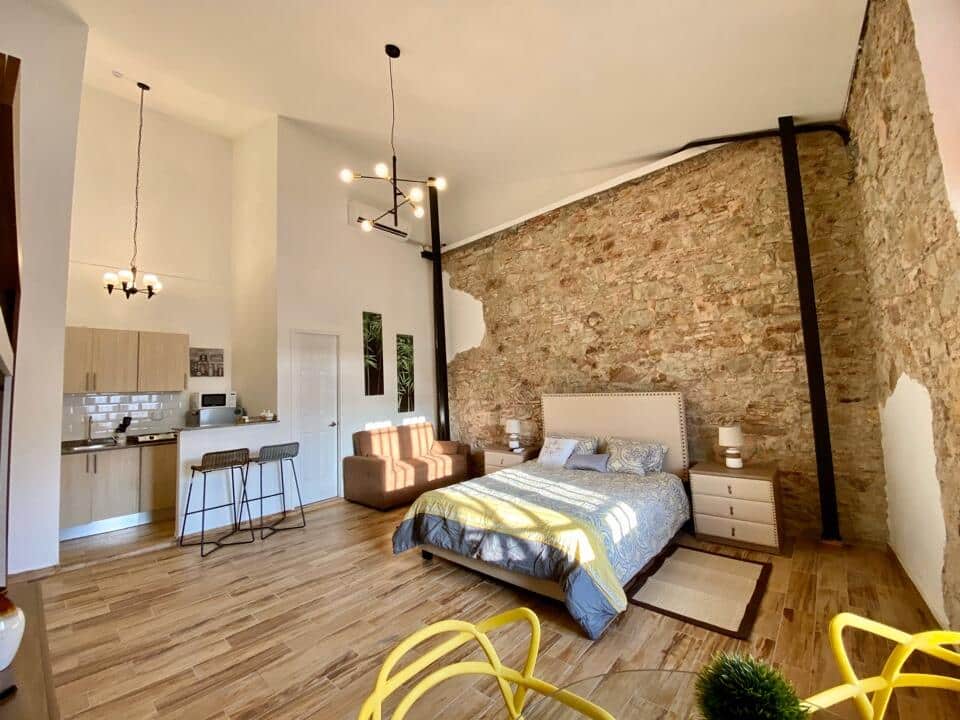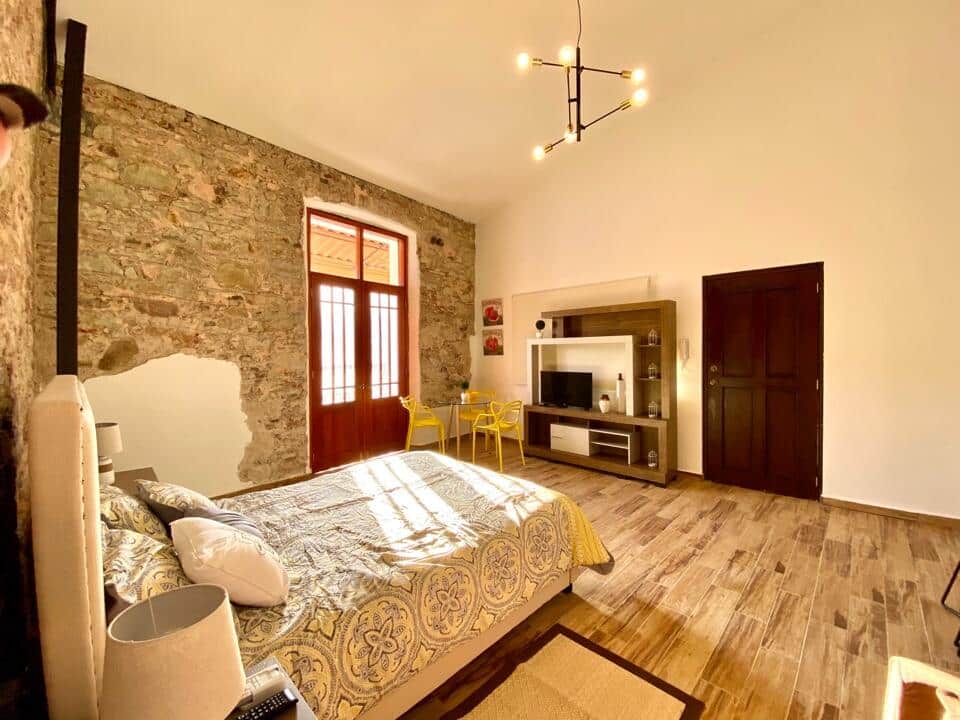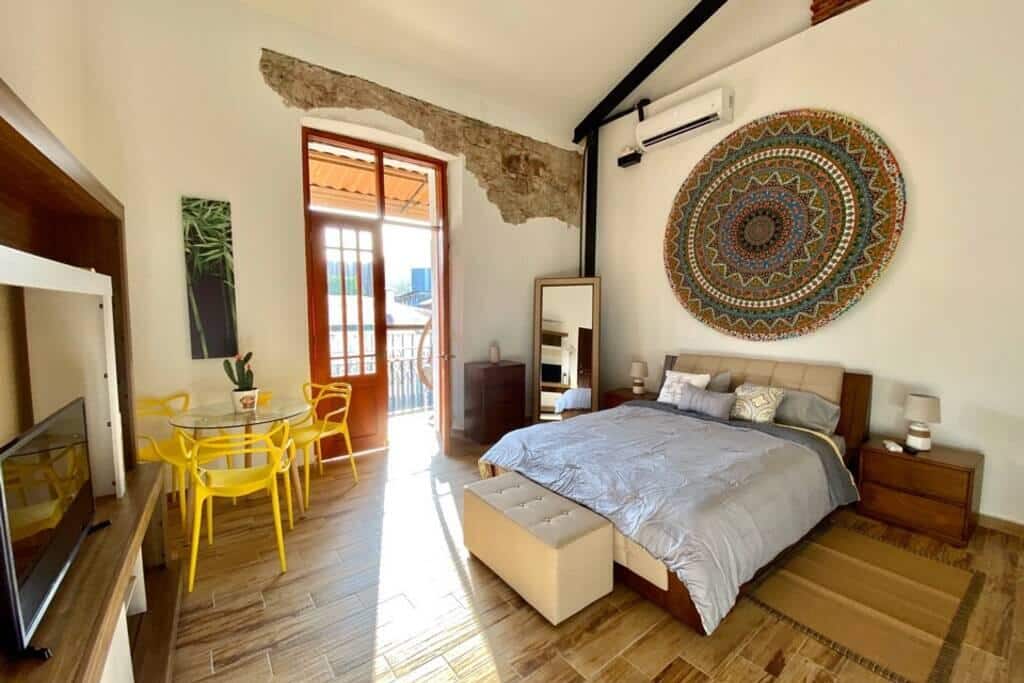 In the corner of the room there is a small table with three yellow chairs. Guests can eat in this table or in the kitchen that has a breakfast bar with two high stools. The kitchen is quite small, but fully functional with a stove top, microwave, refrigerator, coffee maker, wine glasses, kitchenware and cleaning products.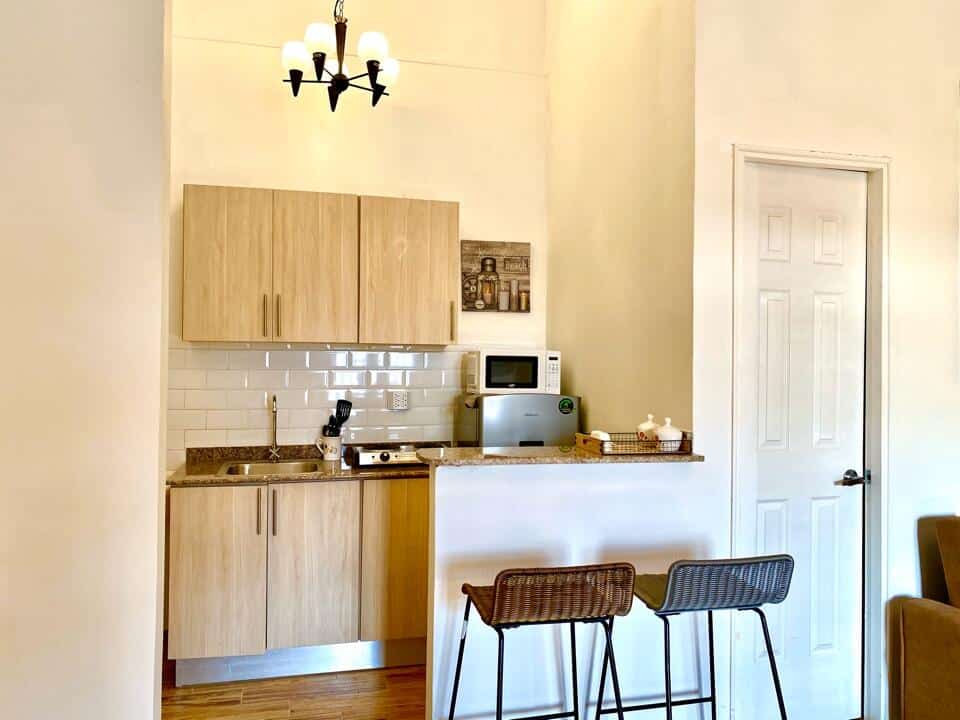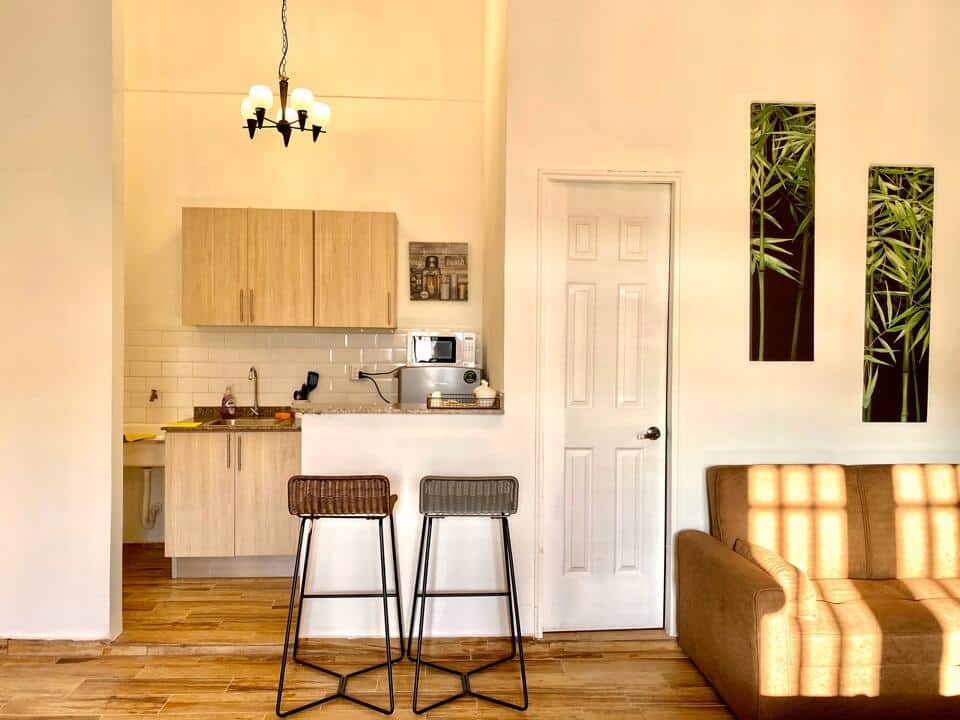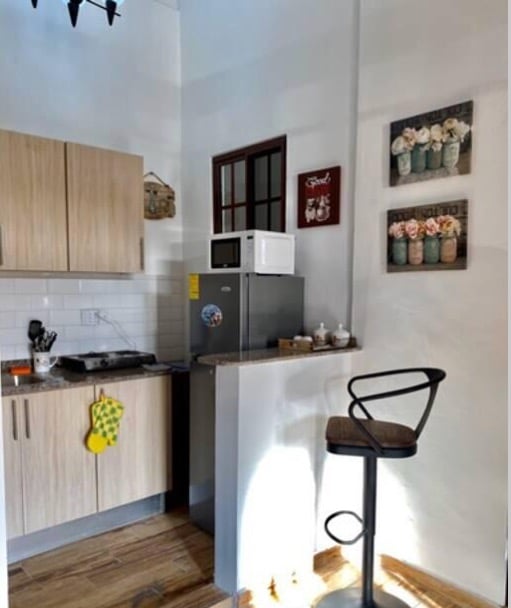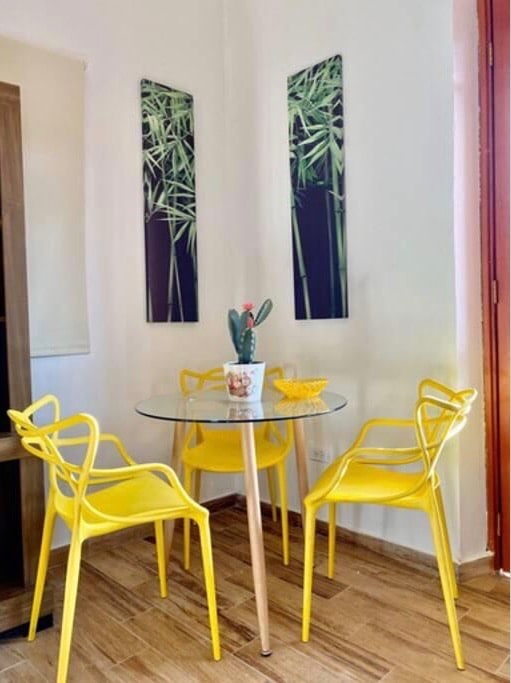 Vive Casco Antiguo building has a communal washing and drying facility that can be used by guests. In the suite there is also an entertainment center with a flat screen television.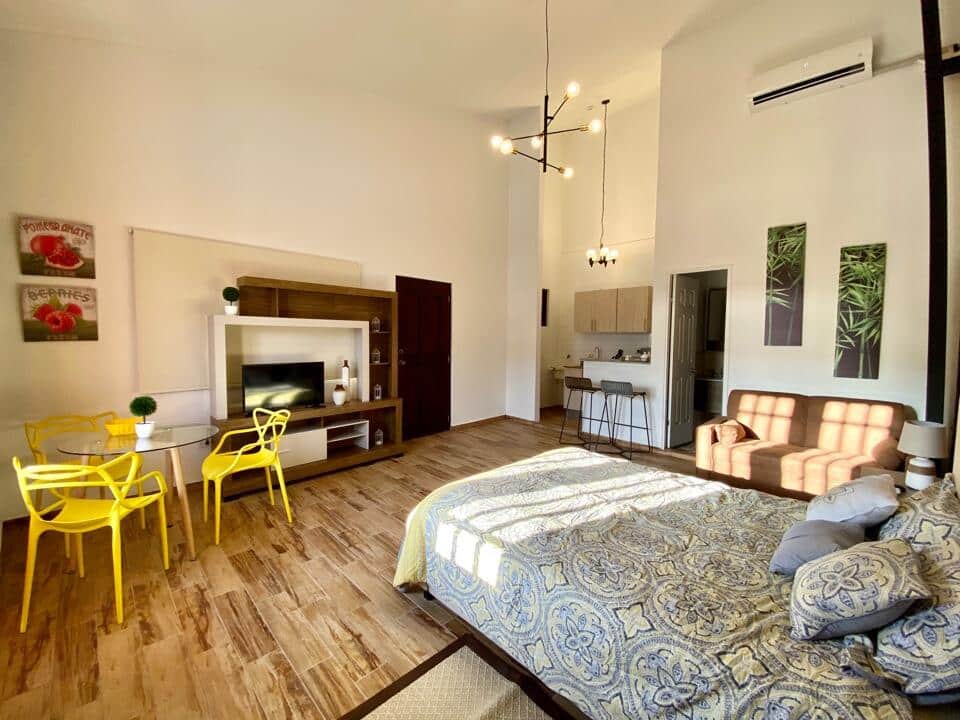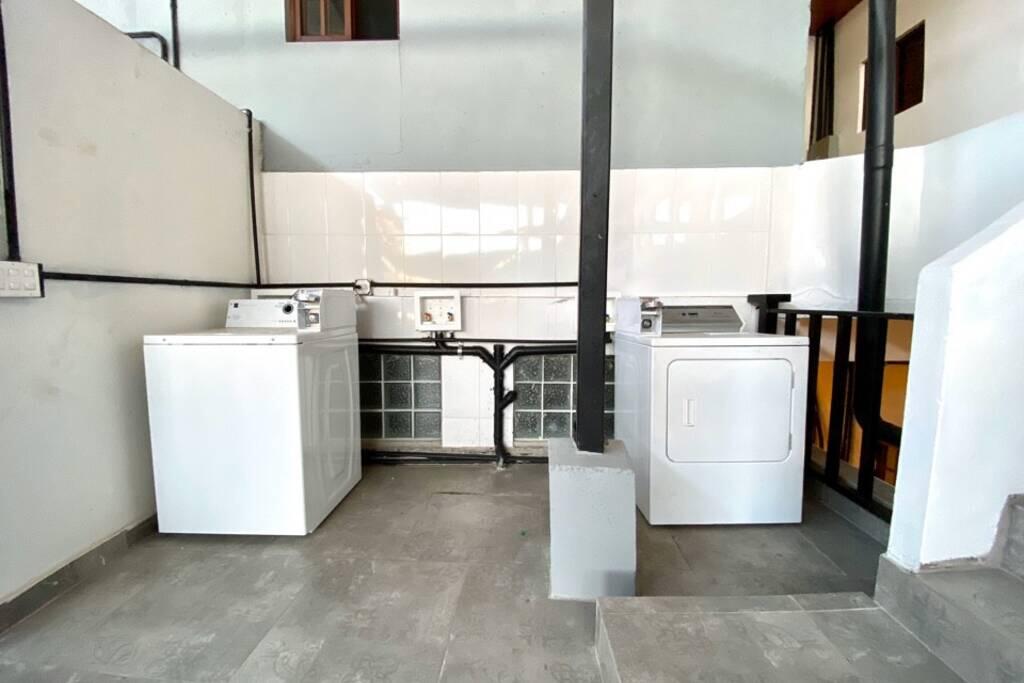 There is one bathroom with colorful floor tiles, a shower with a glass sliding door, toilet and sink with mirror. These apartments in Santa Ana are pet friendly. They each have a private balcony with an oval chair that is very comfortable. To get to the apartments, which are on the third floor, guests have to go up several flights of stairs since there is no elevator.