Small Loft at Casa Neuman is located between 8 and 9 street in Casco Viejo. Its location is right off Plaza Herrera in a quiet area, right in front of Donde Jose Restaurant and Casco Yoga. This residential building is painted pink, with just three stories. The second and the third floor have shared terraces overlooking the street, which can be used by guests. While the apartment is non-smoking, guests can smoke in the terrace.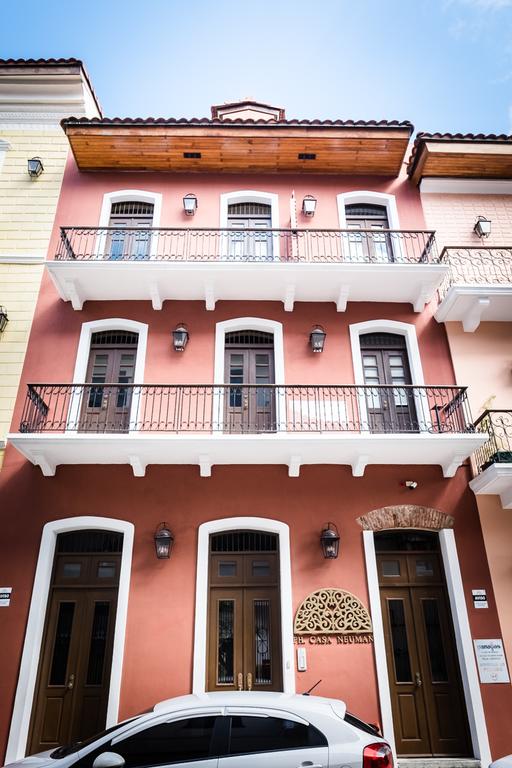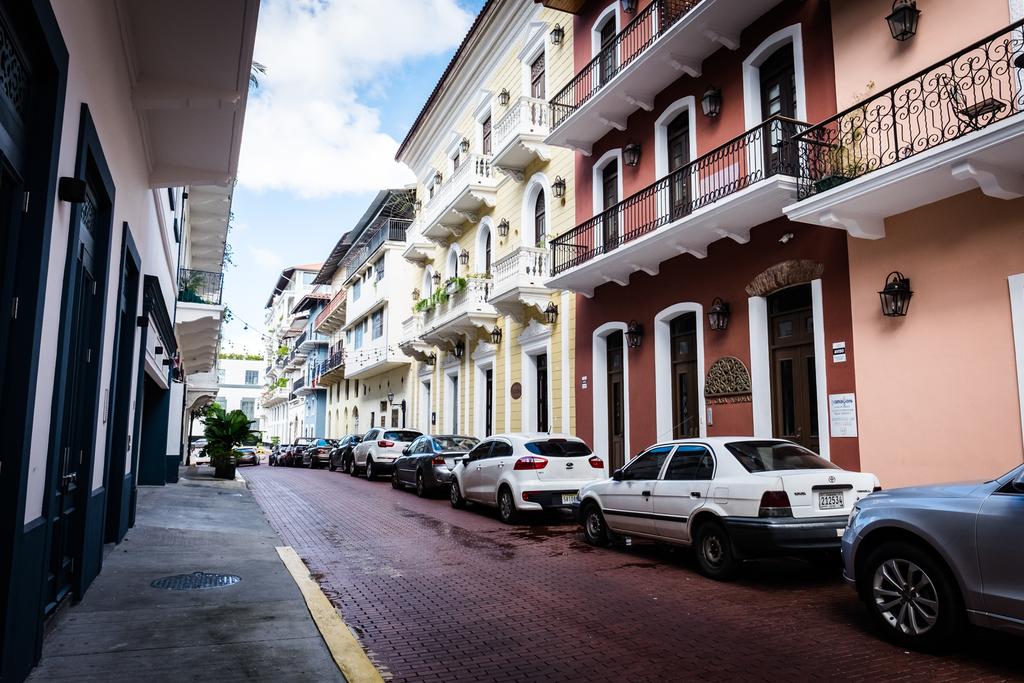 To reach the apartment you must go up stairs or take the elevator. The inner part of the building is hollow with a courtyard in the middle. Parking on site is not available for guests who rent a car in Panama, but it is possible to find street parking at no cost. Even though this apartment is small, with 538 square feet (50 square meters), it is very comfortable.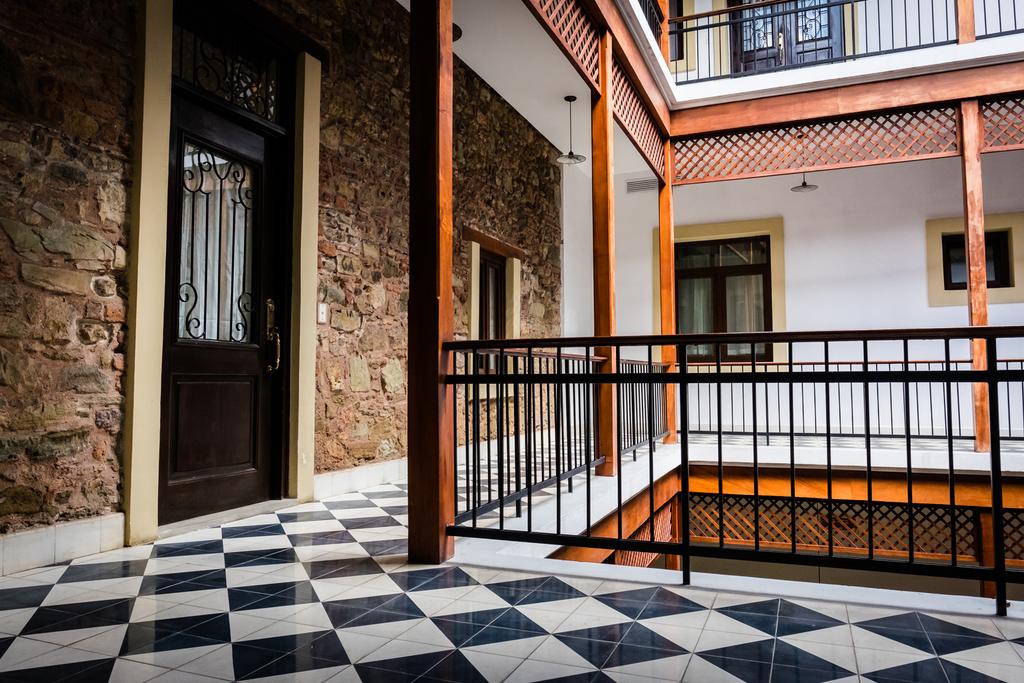 Small Loft at Casa Neuman is a Very Stylish Apartment
The owners of this short term rental in Casco Viejo also live in this building, so they are available to help guests during their stay. Small Loft at Casa Neuman has two stories, as the name suggests. The mezzanine has a full size bed, while the main living area has a queen size bed. Four guests can stay comfortably in this apartment in Panama. A crib is available for those traveling with infants. Pets are also allowed in this apartment, however, charges may apply.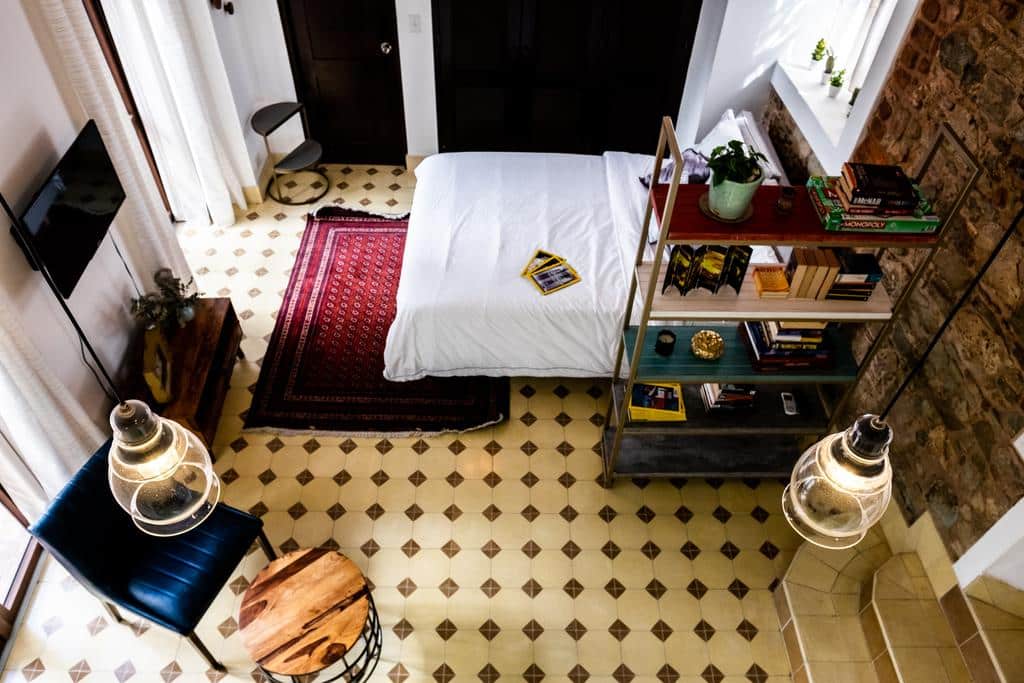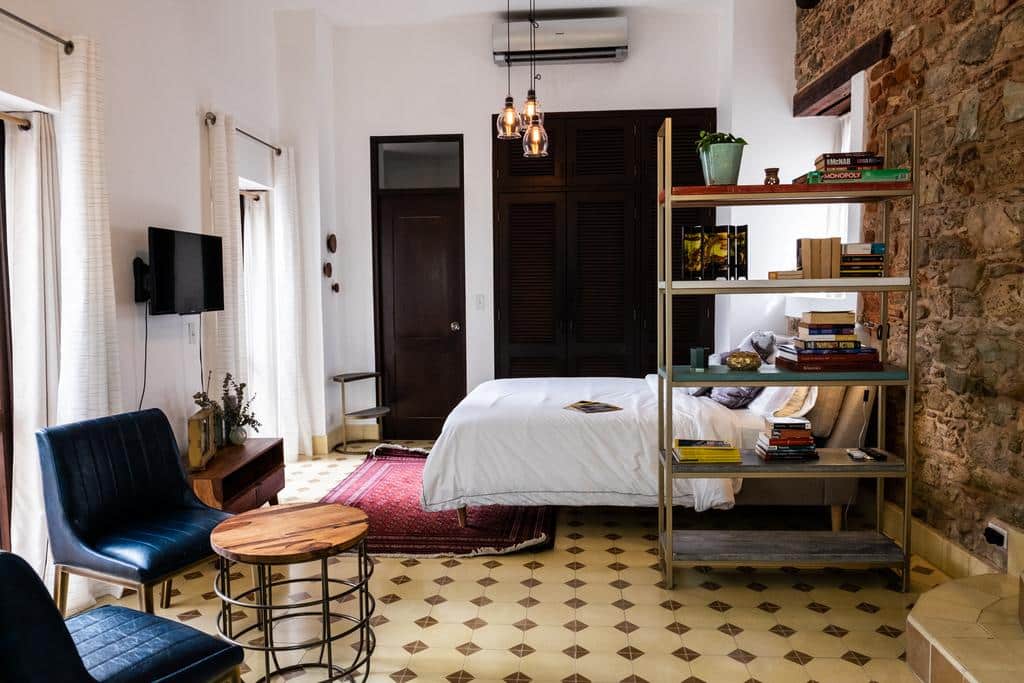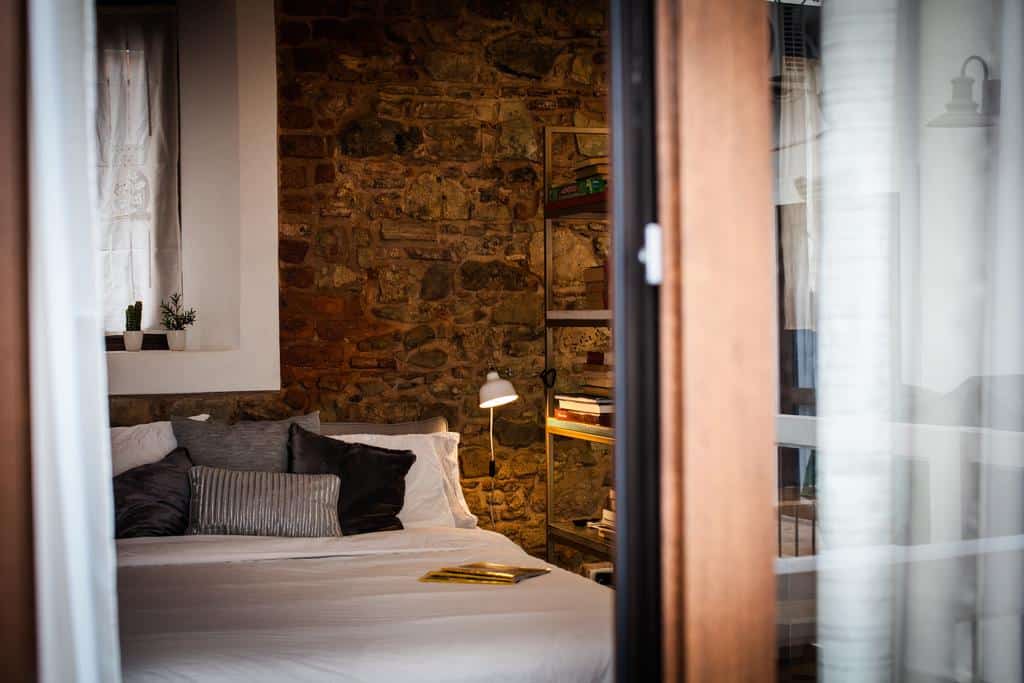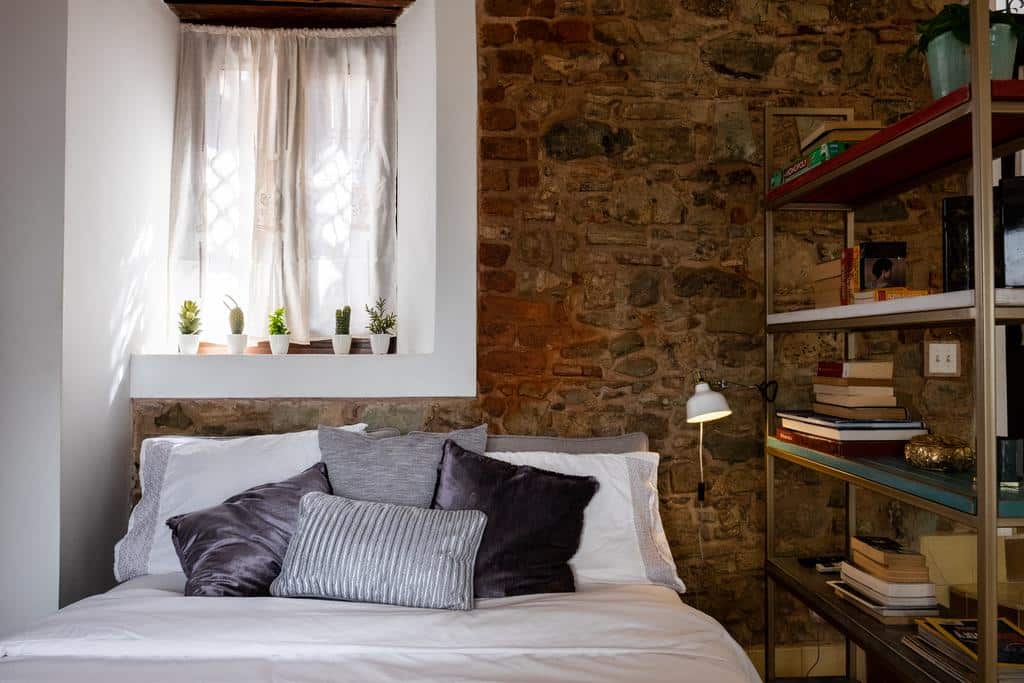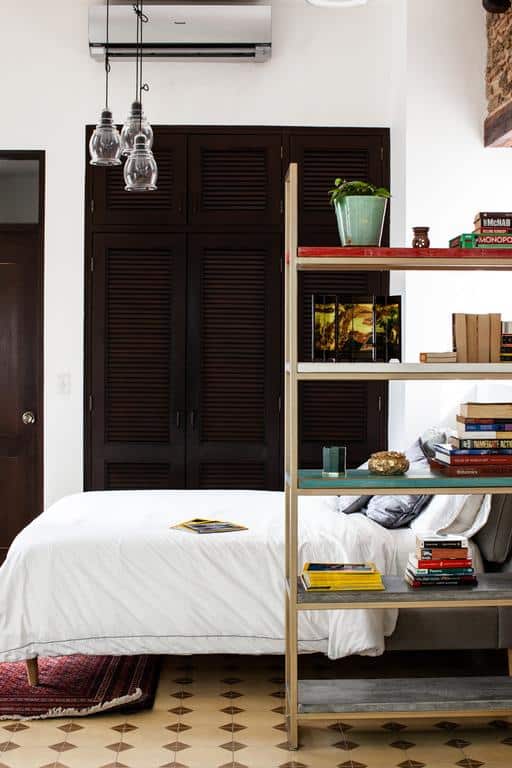 The mezzanine has a small area with a sink, mirror and towel. While the main area has a full bathroom with a walk-in shower with a glass door, toilet, hair dryer and spacious sink. Toiletries such as body soap, shampoo and conditioner are available for guests at no extra cost.
Tiles in the apartment are vintage style, giving it a retro look. Small Loft at Casa Neuman was decorated in a very stylish and minimalist manner. As soon as you walk in there are two plush chairs with a coffee table, to the right is a bookshelf furniture with books and plants which give the bed some privacy. In front of the bed there is a rug and a flat screen television hanging from the wall.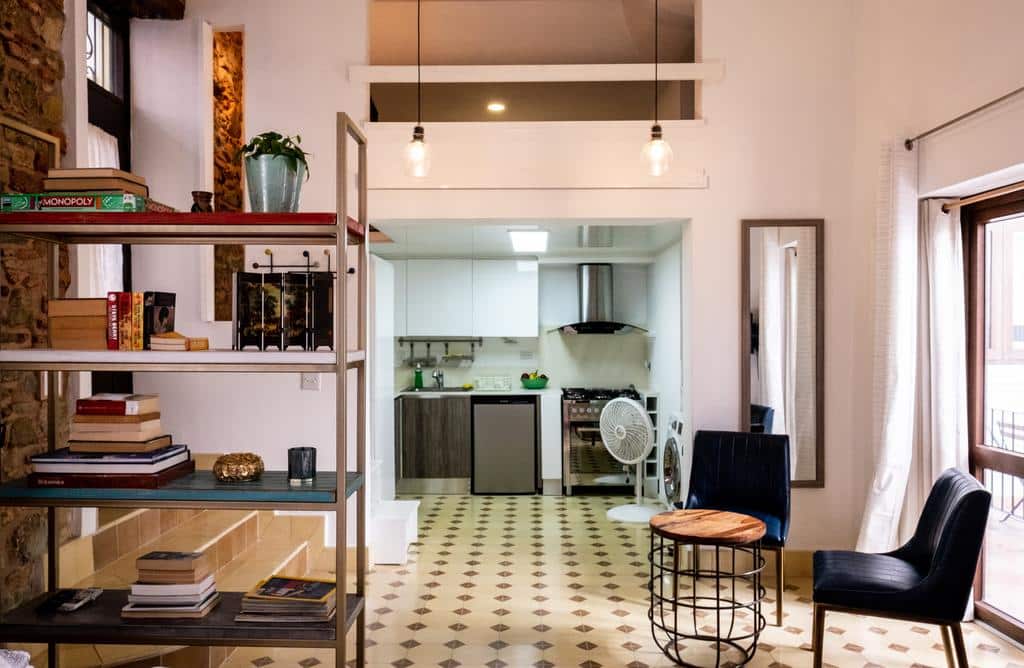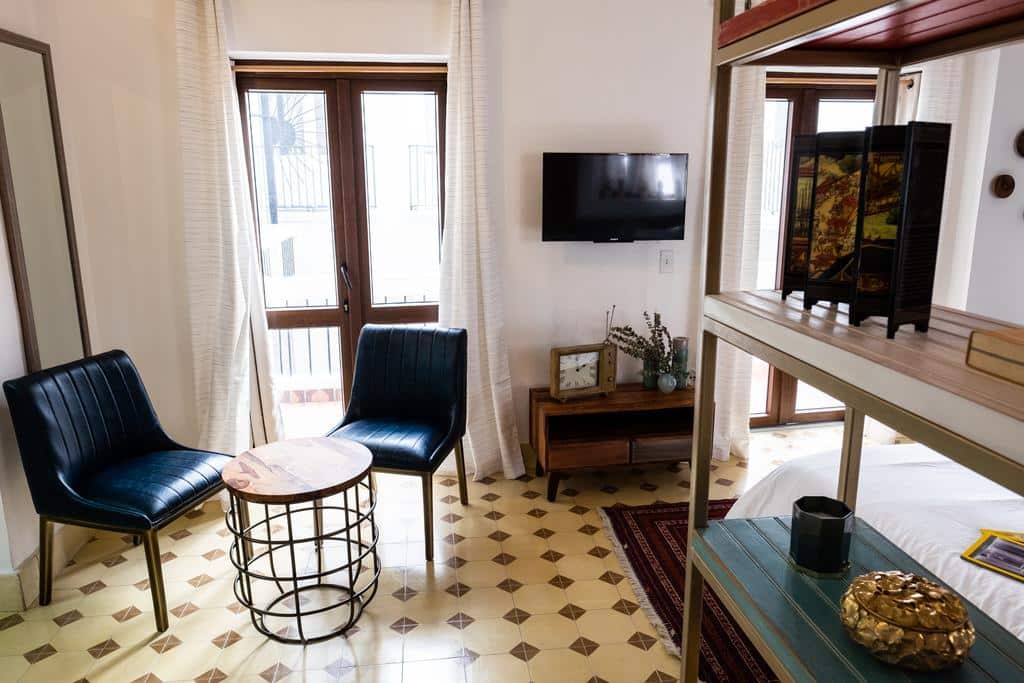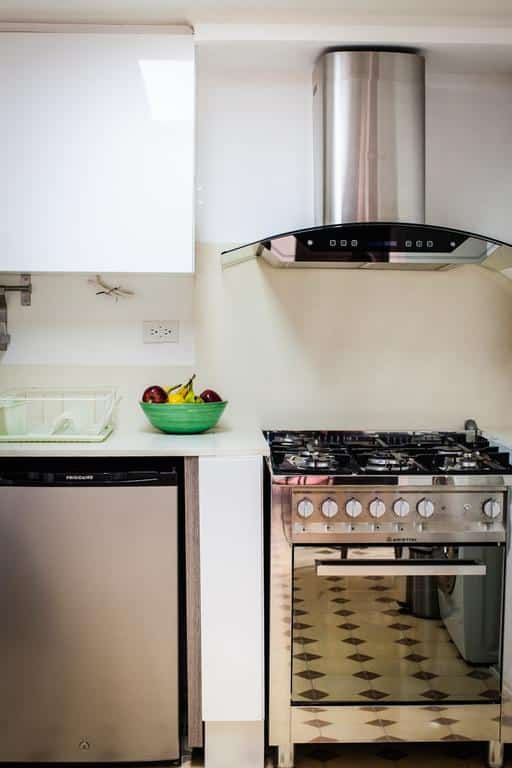 To the left of the apartment there is a separate area with the kitchen. This small kitchen has a refrigerator, microwave, electric kettle, stove top, oven, coffee maker, kitchenware, wine glasses and cleaning products. Laundry facilities with a washing machine, tumble dryer and iron are also available for the use of those who stay in this apartment in Casco Viejo.