Numen Gastro Lounge
The rooftop at La Concordia Hotel was set up to become one of the best rooftop bars in Casco Viejo. Once upon a time, this was the tallest building in Casco Viejo and it still has unparalleled views of Ancon Hill, Biomuseo, the Pacific Sea and Panama City. Unlike many other establishments, this place has an elevator to reach the top floor so exercise is not needed. However, they offer yoga classes in the rooftop.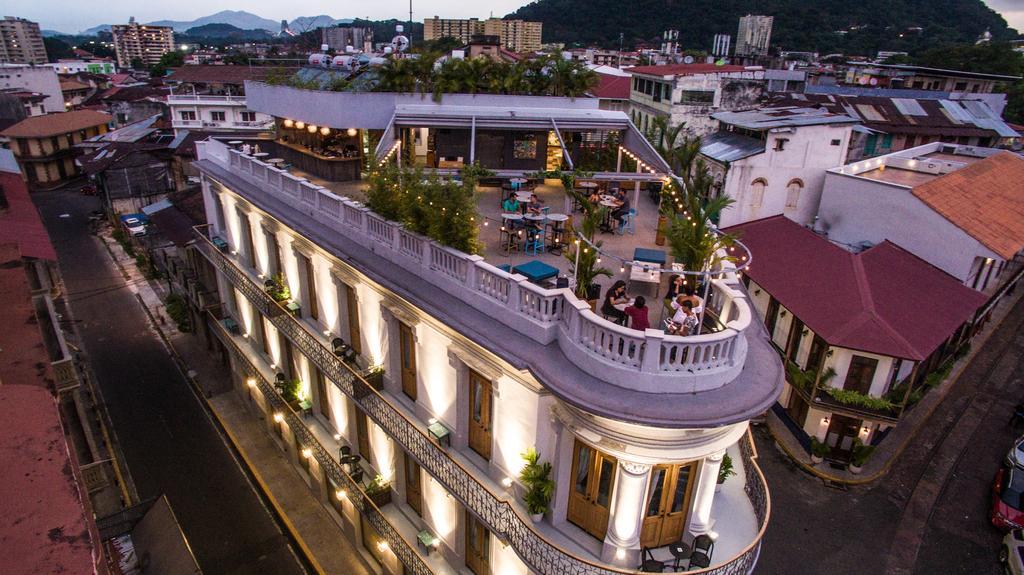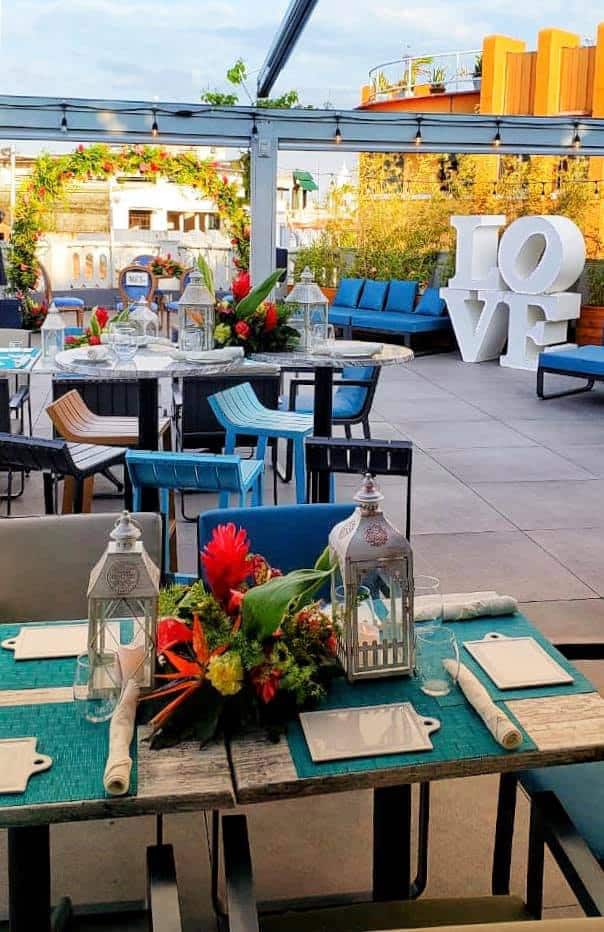 "Sunset Vibes" is usually done on Sunday afternoons during the summer with unplugged live music. Other times they have live DJs. It is best to check their social media if you want to know what is happening. Usually this place does not charge a cover charge, unless there is some special event like the New Years party. It is possible to rent out this rooftop for private events or weddings.
The kitchen at Numen Gastro Lounge is open until midnight. Moreover, their schedule changes daily; it is closed on Mondays, opening from 6 p.m. to 11 p.m. on Tuesdays, until midnight on Wednesdays, and until 1 a.m. on Thursdays. Fridays and Saturdays are the busiest party nights so the rooftop stays open until 2 a.m. and Sundays are the most chilled days, with a sunset schedule from 4 p.m. to 9 p.m.
This place offers a wide variety of cocktails and mocktails, using local ingredients such as lemon, cinnamon, passion fruit, pineapple, eucalyptus and roasted coffee. Local rum like Ron Abuelo and Pedro Mandinga Rum is also included in many options. Those who prefer beer can pick between many local, international and craft options.
Numen Gastro Lounge serves fusion tapas, including a long list of ceviches and tiraditos which take advantage of Panama's fresh seafood (and also the proximity to the Seafood Market). Ceviches are done mixing Panamanian, Peruvian and Japanese / Thai influences, using avocado, yuca, tuna, octopus, shrimp and fish. Main options include burgers, octopus, skirt steak, gyozas, tortilla, wings and siu mai.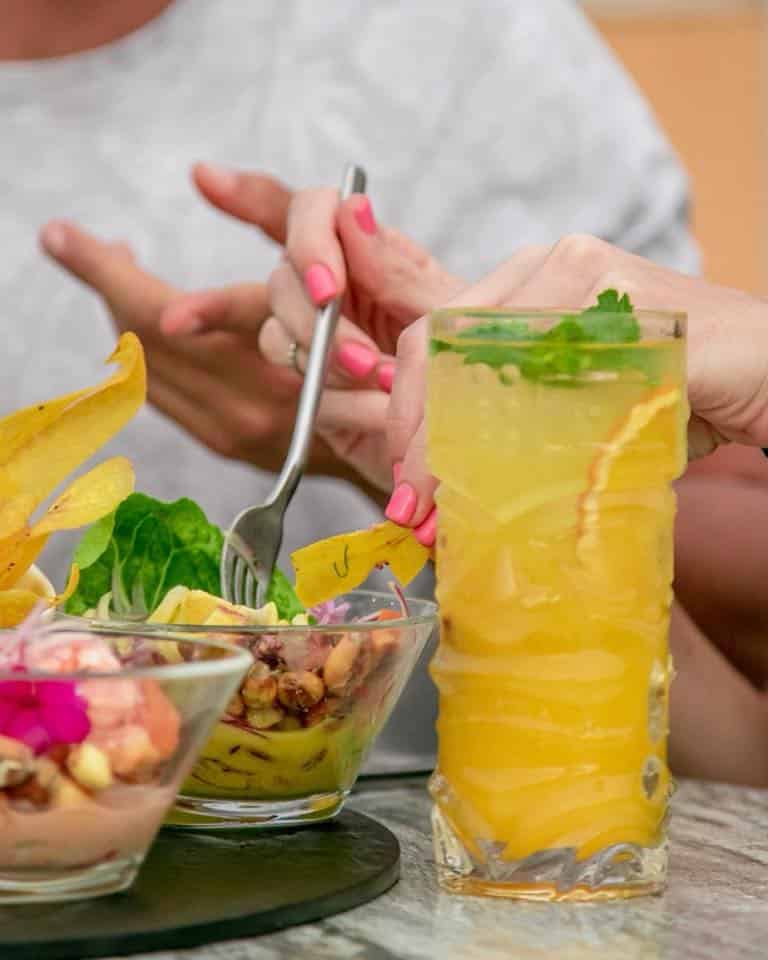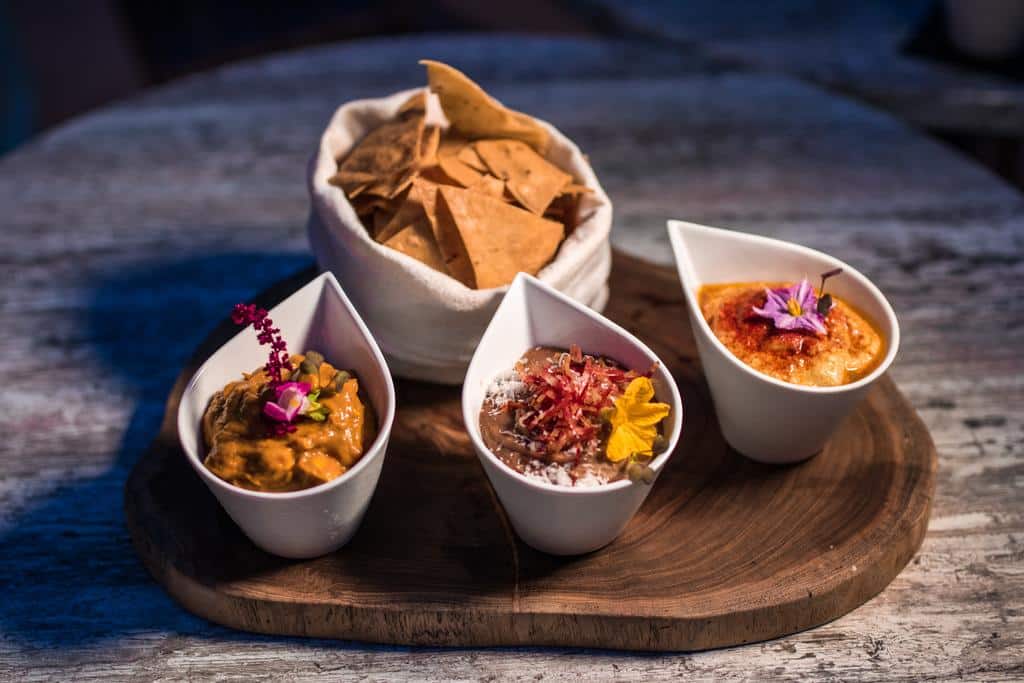 LOLA mía Restaurant
The original restaurant of La Concordia Hotel was called Tarraco. This concept was quite fancy and served Spanish food (owners are from Spain). However, they decided to change it into a more casual and tropical option, so LOLA mía was created. The first thing you will notice is the tree in the middle of the room which is lit up by strings of small lights. This restaurant in Casco Viejo has super high ceilings and vintage floors. Most tables are booths, but they do have a high table with stools in the middle.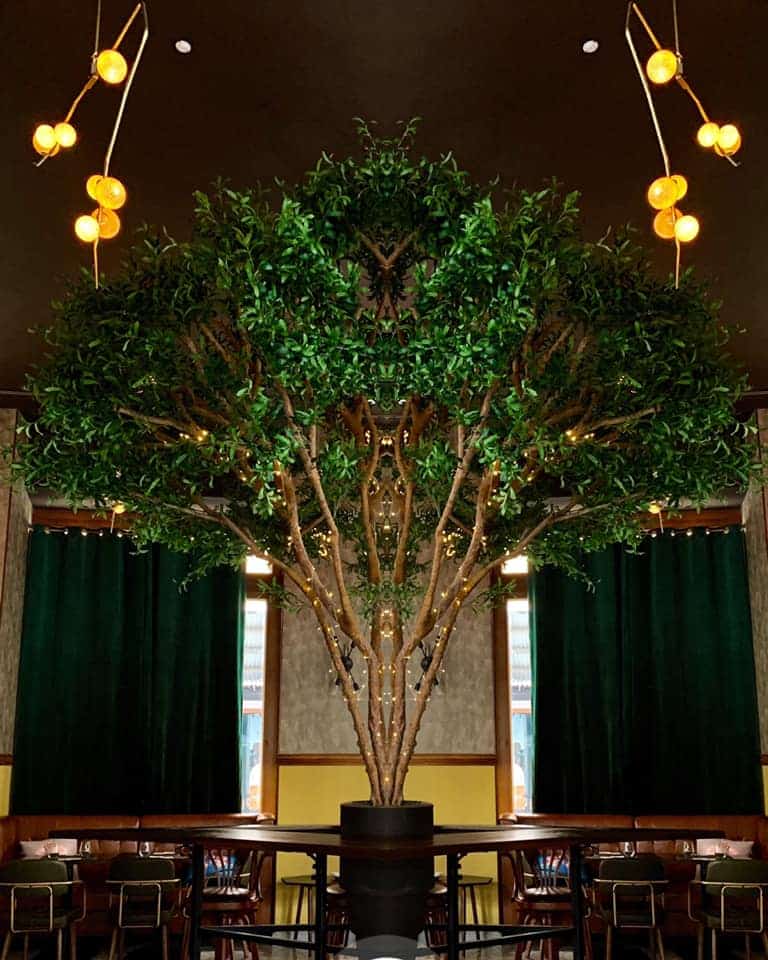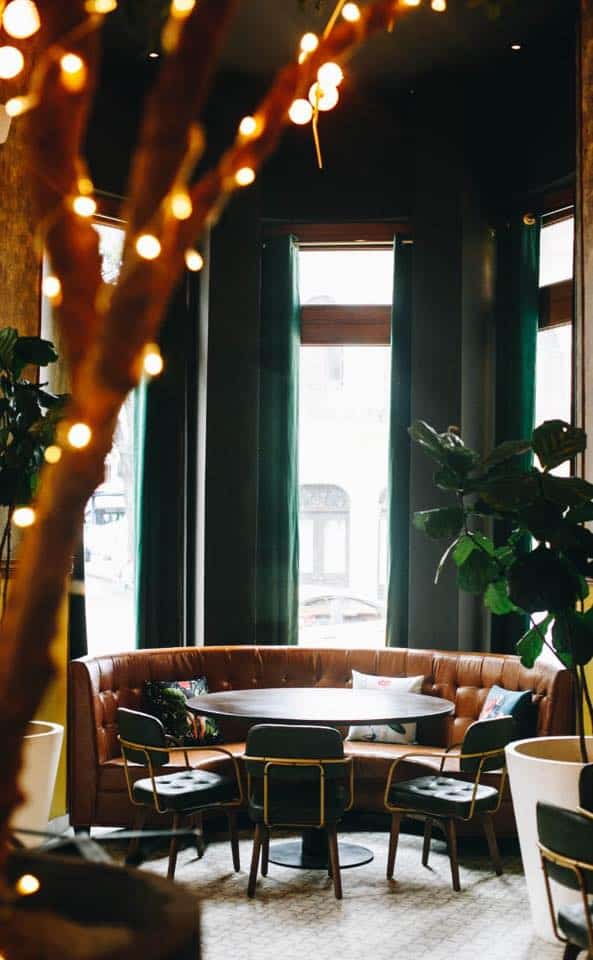 La Concordia Hotel provides valet parking, so there is no stress about finding where to leave your car. LOLA mía's menu mixes Panamanian, Asian and Peruvian flavors. There are plenty of vegan and veggie options (which are identified on the menu) like avocado robata, fried raviolis, grilled veggies, or queen quinoa. Many options are also gluten free. This restaurant serves the same cocktail and mocktail menu as the rooftop bar, Numen Gastro Lounge.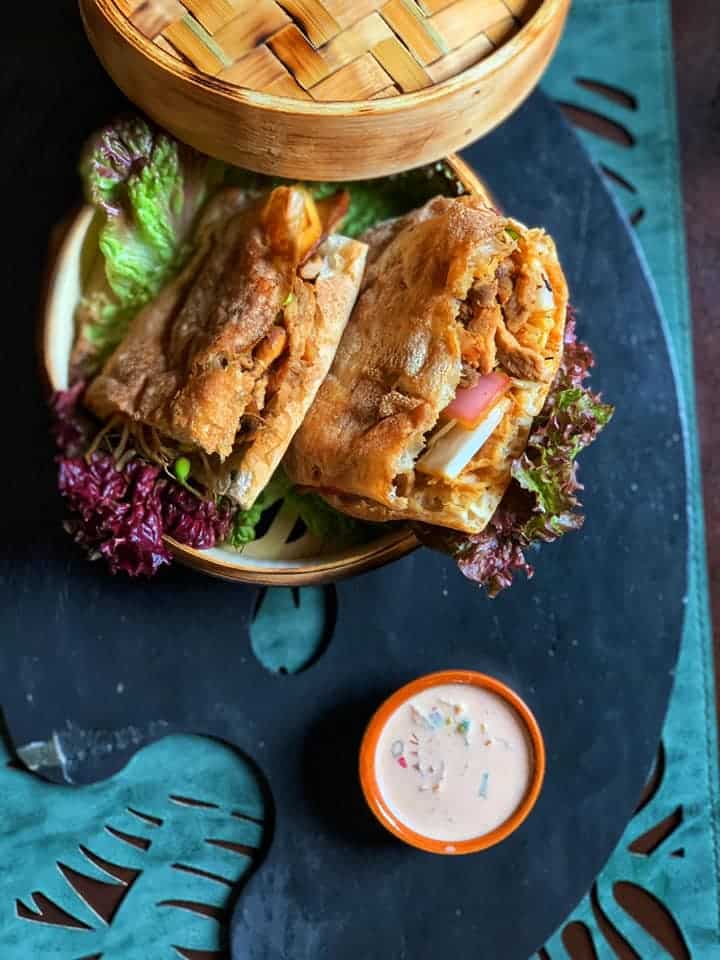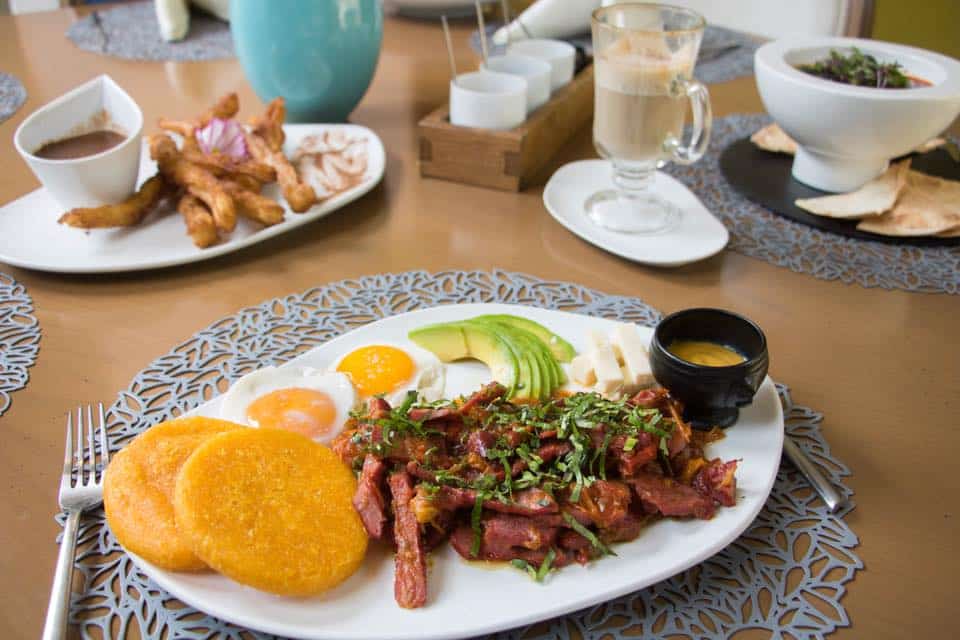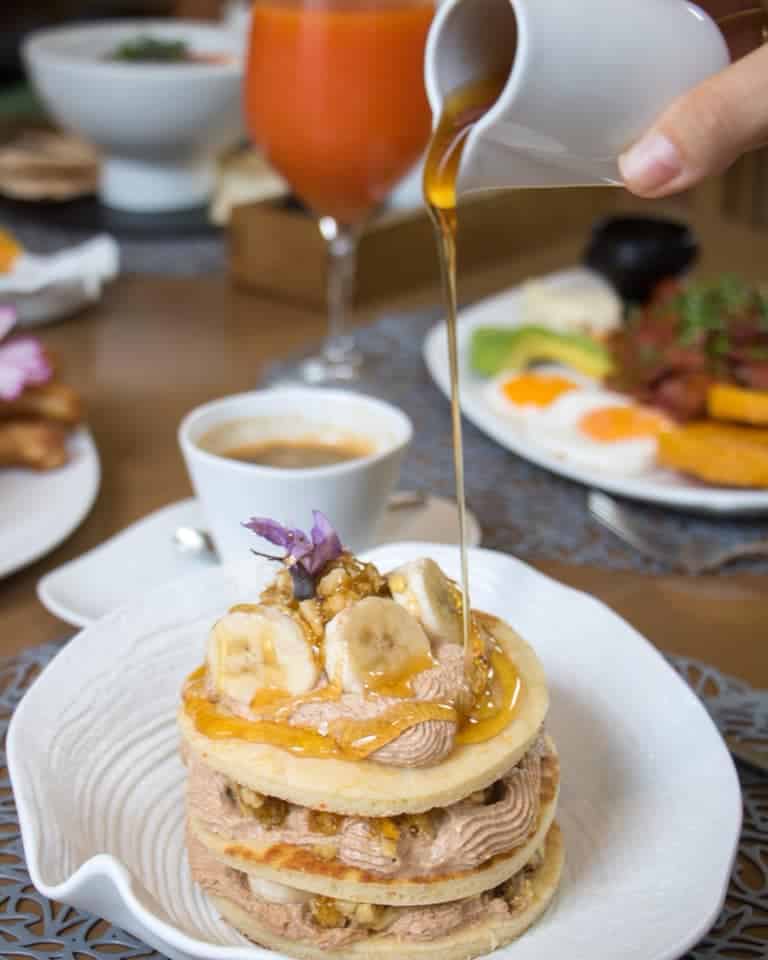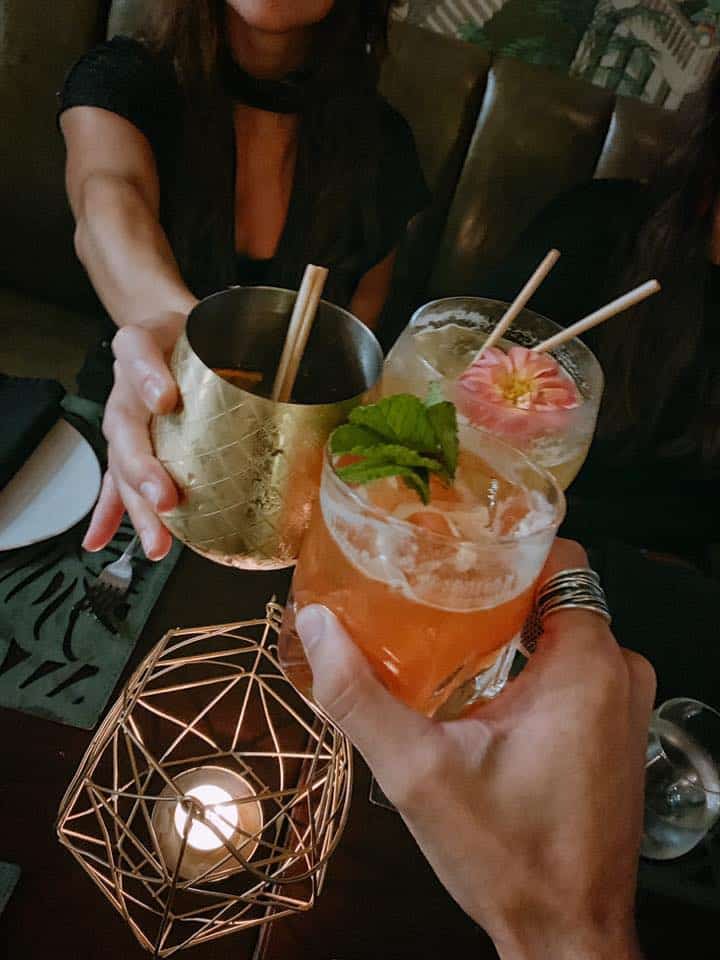 Opening hours vary throughout the week, on Monday they are only open for breakfast from 7 a.m. to 11 a.m. From Tuesday through Saturday it is open from 7 a.m. to 11 a.m. and then from 6 p.m. to 12 a.m. This restaurant does not serve lunch, only on Sundays that it has a special brunch menu from 8 a.m. to 4 p.m. La Cava is an exclusive space to host a private dinner or function with can host 16 people. Guests who are staying at La Concordia Hotel can order room service.