Gatto Blanco Party Hotel used to be called Casa Nuratti, which is the name of the building. This hotel in Casco Viejo is located on Avenida B with Calle 8; right next to Tantalo Hotel, diagonal from Casa Sucre Boutique Hotel. This small hotel only has 12 rooms. Reception is open 24 hours, so guests can check-in at any time without complications.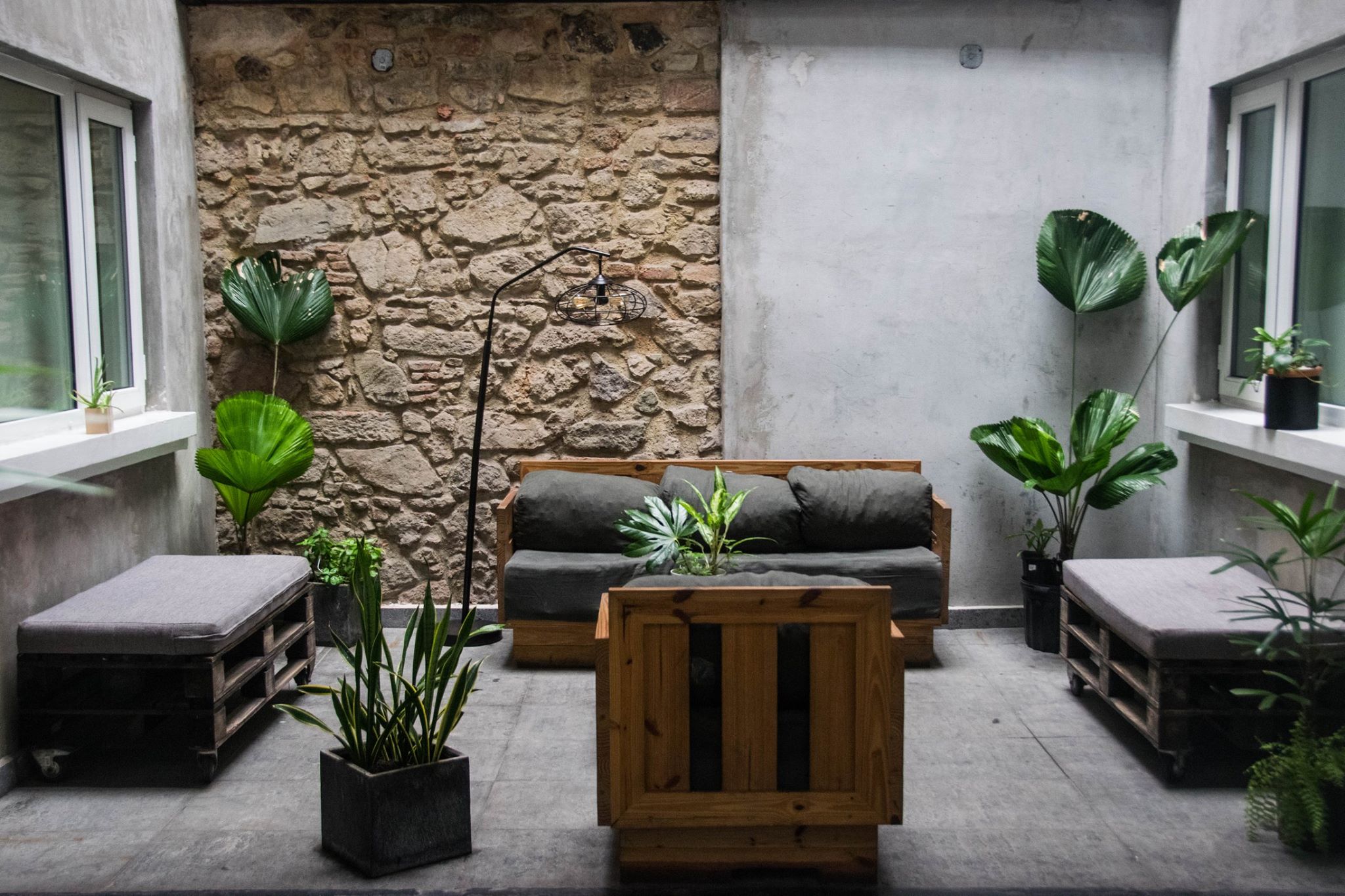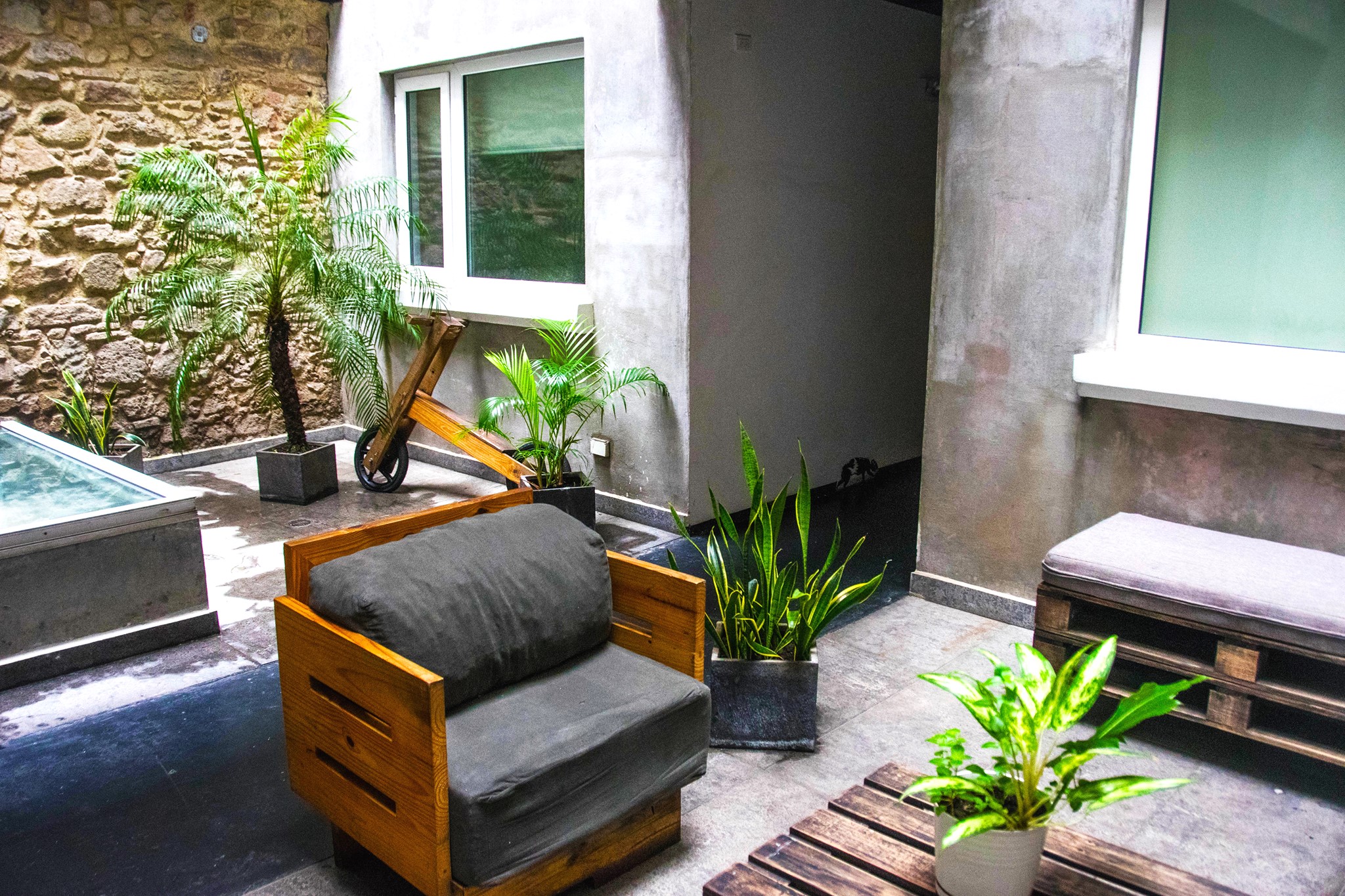 A common area with sofas made from pallets and plants is available for the use of guests. Artists have intervened throughout the property, leaving messages on the stairs or a tree on the front exterior of the building.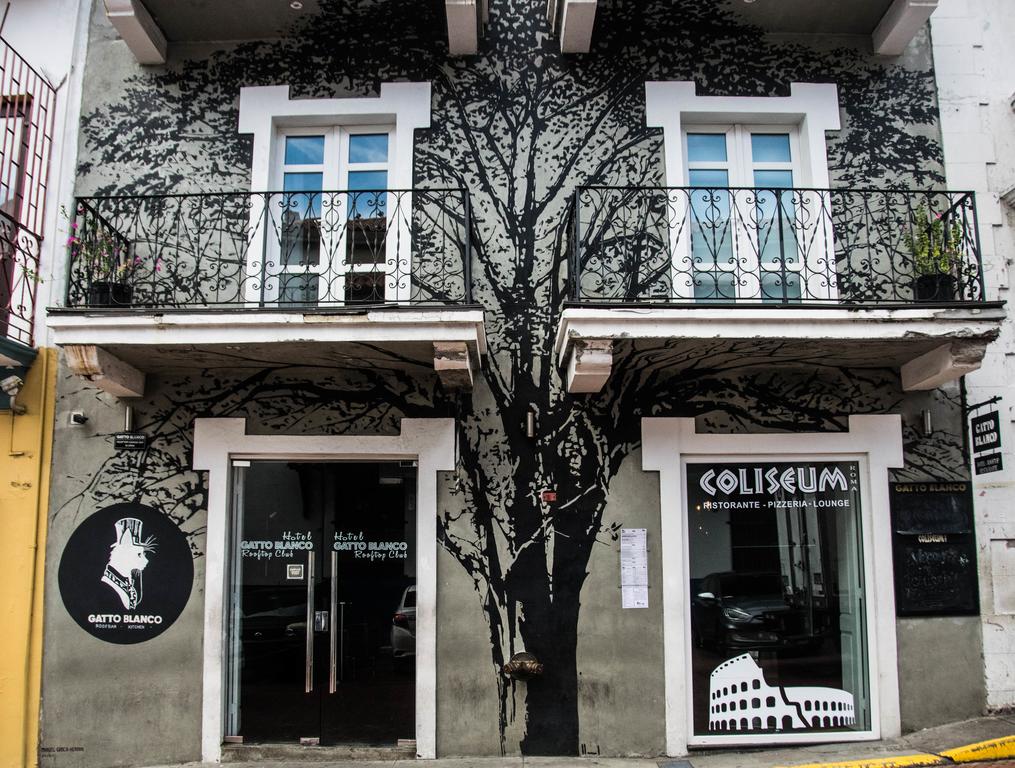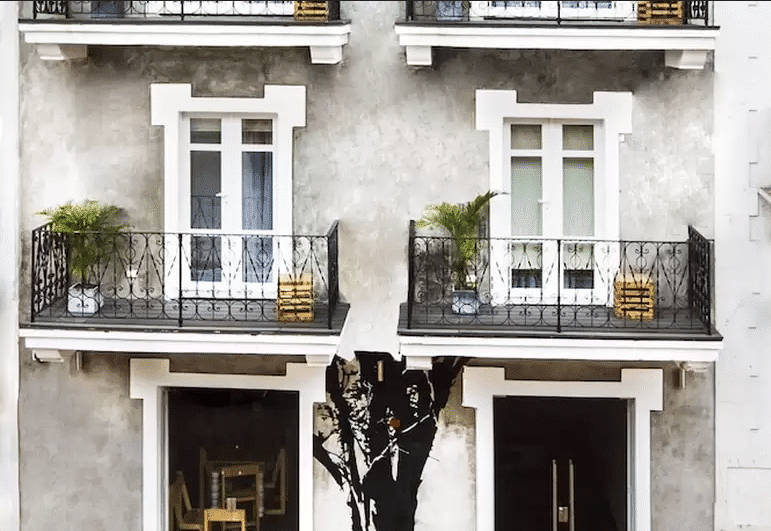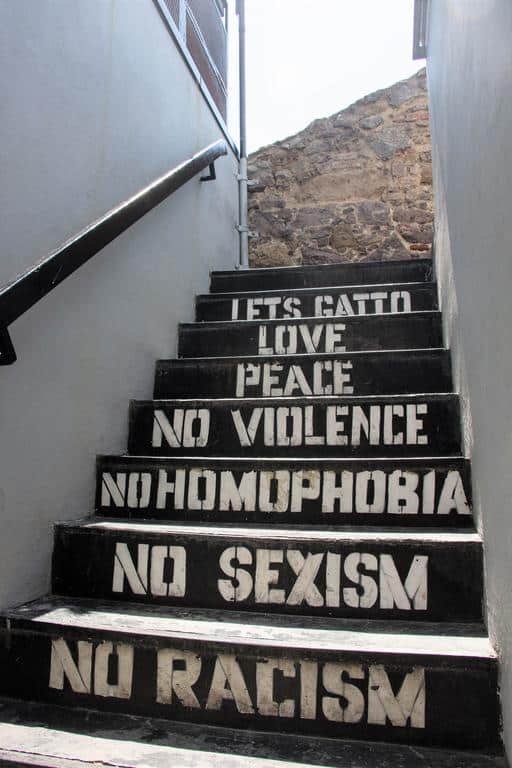 Guests who stay get free access to the Gatto Blanco Rooftop Bar. All rooms have sound proof doors and windows, which helps a lot. However, expect it to be loud until quite late, especially on weekends when the party can go on till 3 or 4 a.m. This is an electronic music club with DJs who are both local and international.
The rooftop is quite small, looks bigger than it is in photos. But size is compensated by the amazing views of Panama City and the old neighborhood. This is a good place to watch the sunset in Casco Viejo. Few people go upstairs in the afternoon, since this place gets full later. There is a bar to order drinks, which is the easiest option. Servers mostly bring drinks and food to the tables.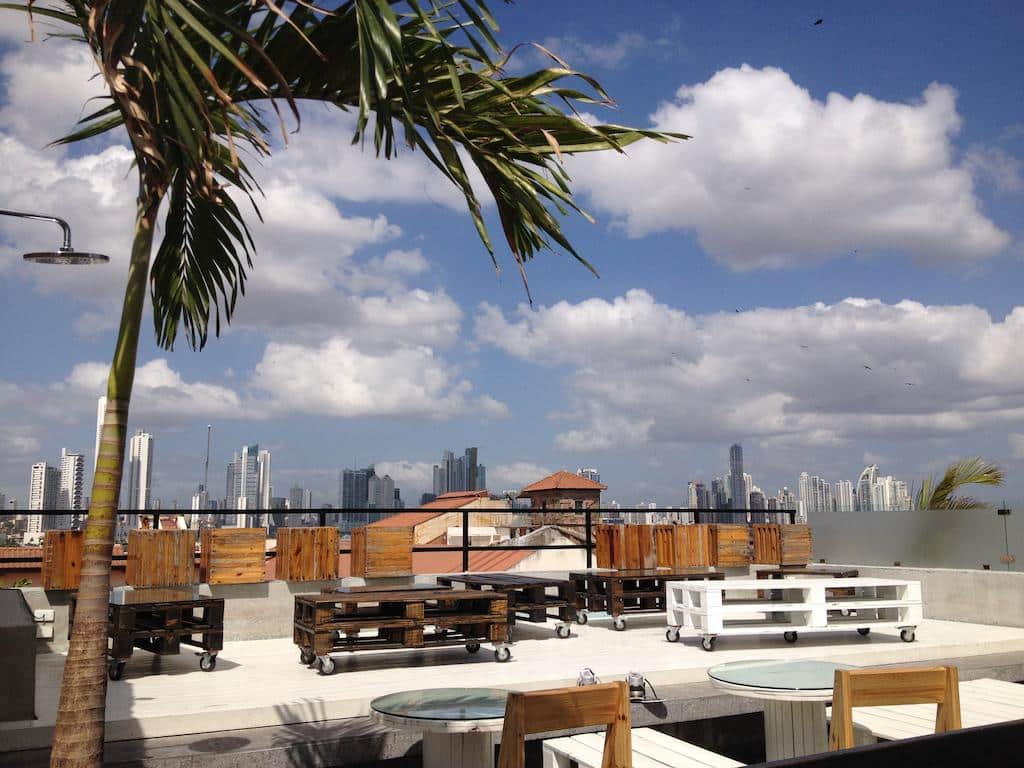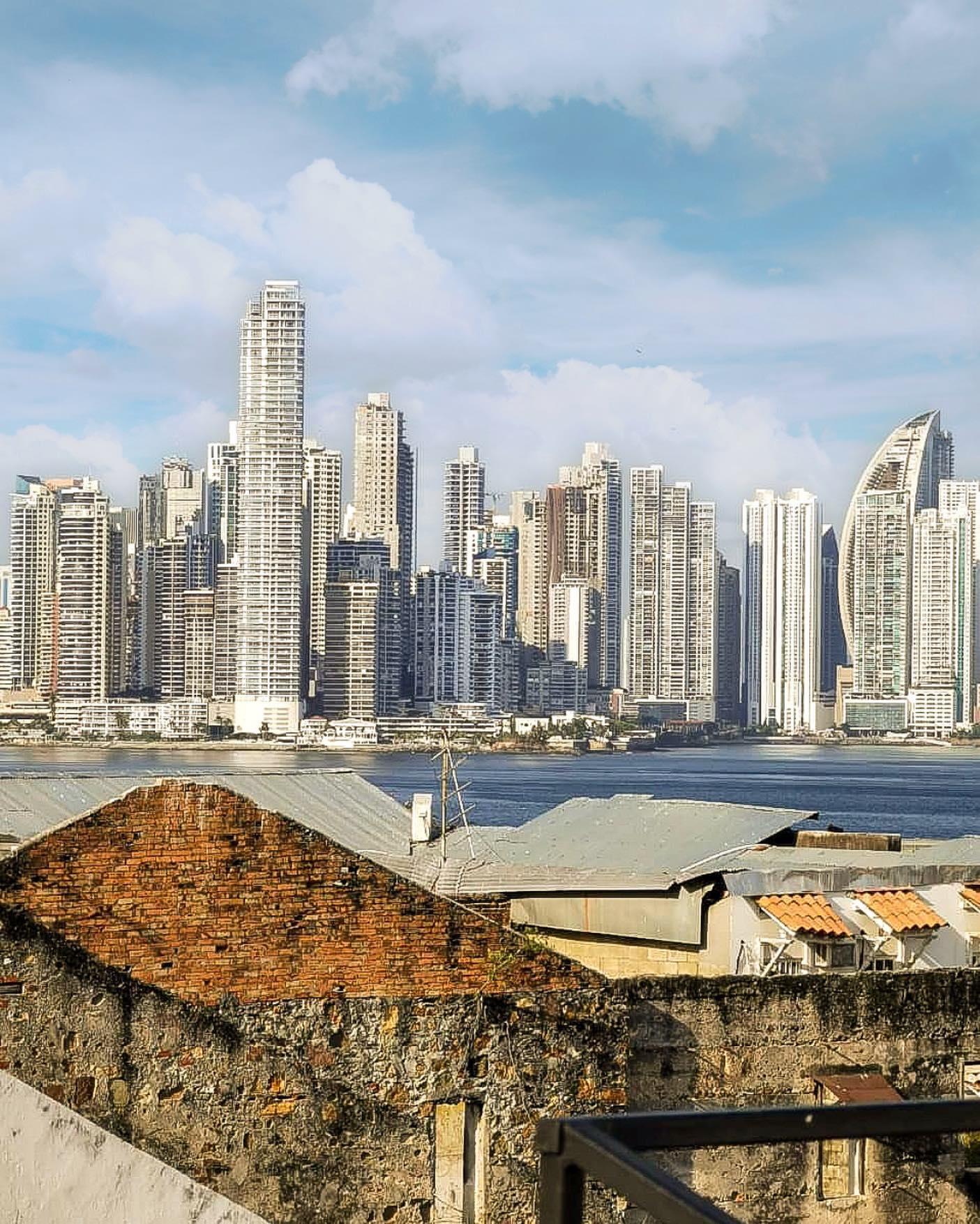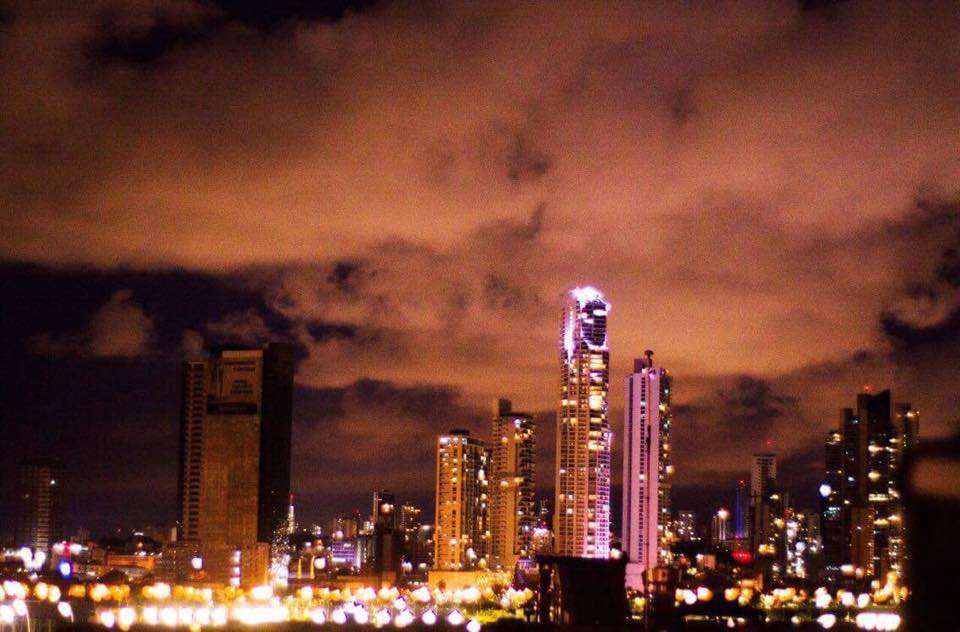 On the ground floor, diners can find the Coliseum Roma Restaurant which opens daily from 11 a.m. to 11:30 p.m. This restaurant in Casco Viejo serves Italian food and pizzas served in 8 or 12 inches options. The menu is quite extensive with options of soups, salads, dishes to share, pasta, seafood, wraps, sandwiches, hamburgers, and house specialties.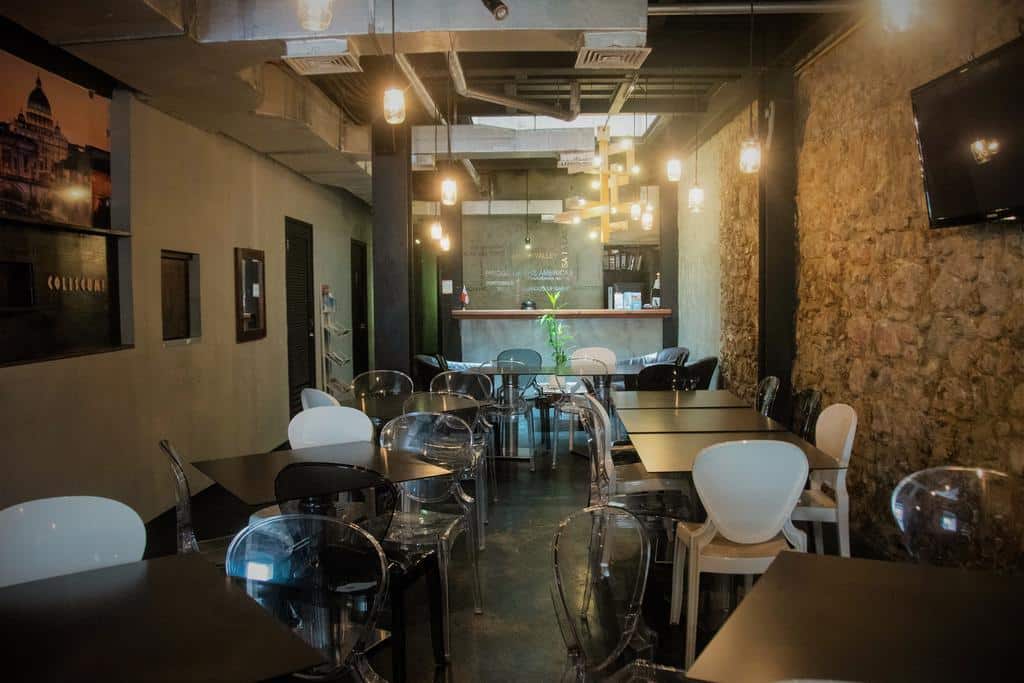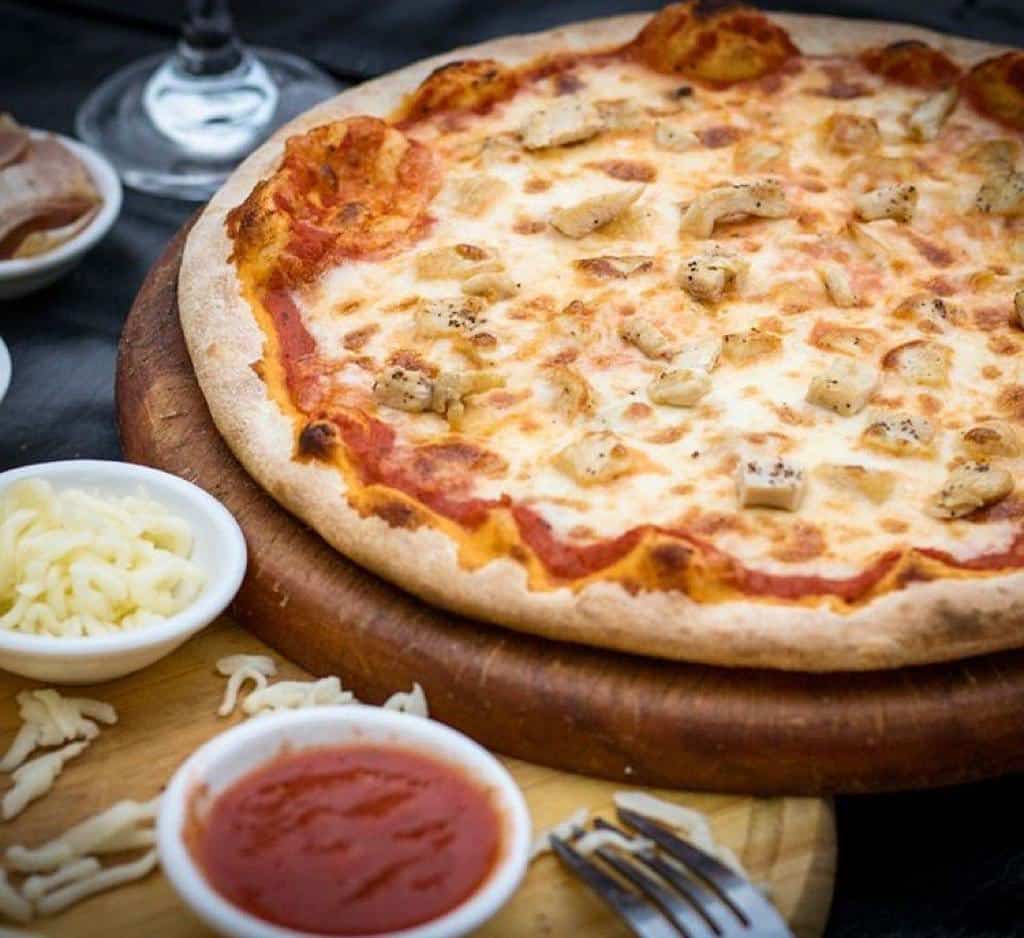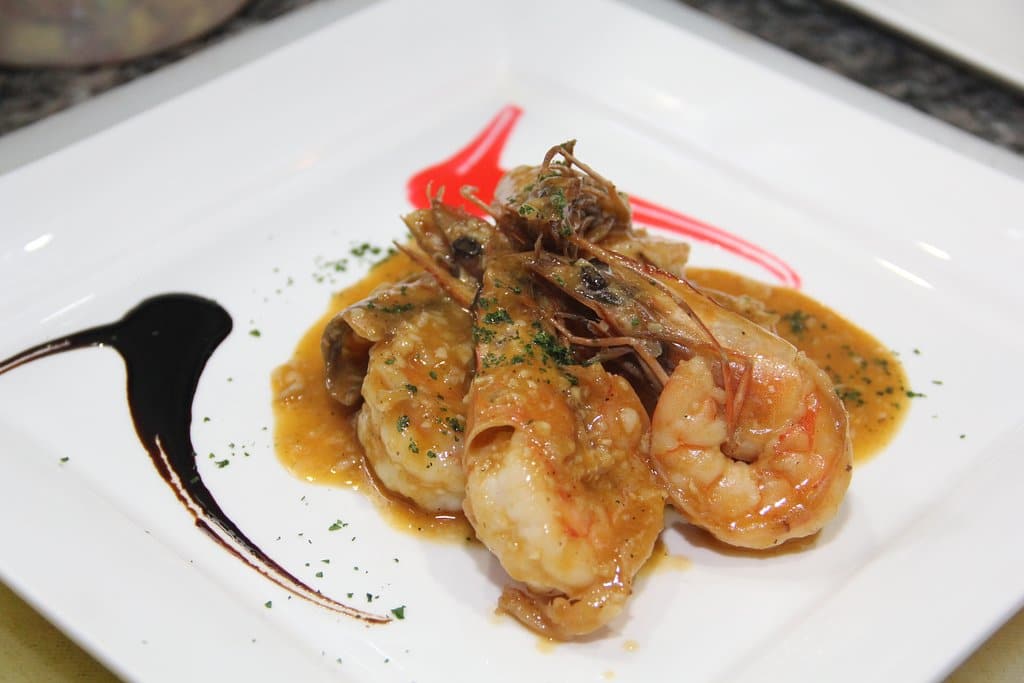 Gatto Blanco Party Hotel Rooms
All rooms have minimalist decoration. Beds, closets and tables are made from recycled wooden pallets painted white. Rooms have small details which contrast the white, especially the art work which is mostly local photography of Molas from the Guna indigenous, sombrero pintados (the real Panama hats) or the famous red frog from Isla Bastimentos in Bocas del Toro. The white sheets on the beds are contrasted by a colorful throw made of the fabric worn by the Embera Indigenous women.
Complimentary WiFi is available throughout Gatto Blanco Party Hotel. Rooms have minibars and safety deposit boxes. It is important to note that bathrooms have no doors, the shower area is separate from the sink. Breakfast is included for guests outside of the property. It includes coffee, juice and a croissant.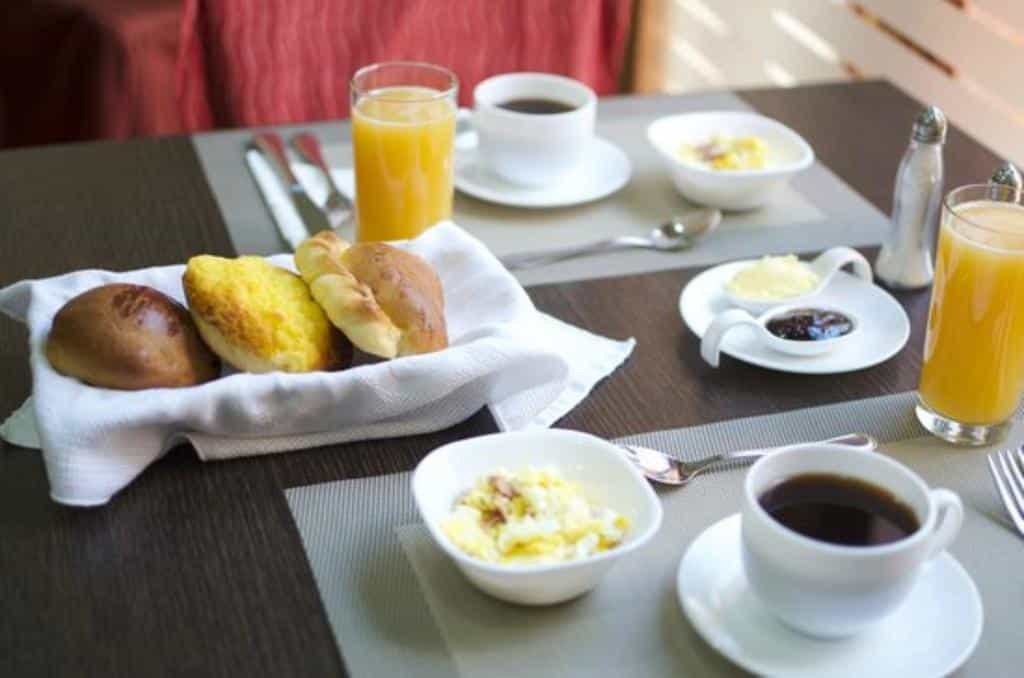 Standard Room: this room has a double bed, accommodating one or two guests in 269 square feet (25 square meters). The window of this room looks at the interior of the hotel. It has air conditioning, flat screen television and bathroom with complimentary toiletries.
Standard Room with Balcony: the only difference between this and the standard room is the private balcony.
Deluxe Room with Balcony: this is the largest option of Gatto Blanco Party Hotel with 322 square feet (30 square meters). It can sleep three guests in a double and single bed, which is mostly suitable for a child.